Seattle is a great city for coffee enthusiasts. There are coffee shops all around, so how do you choose? Here are the 10 best coffee shops in Seattle.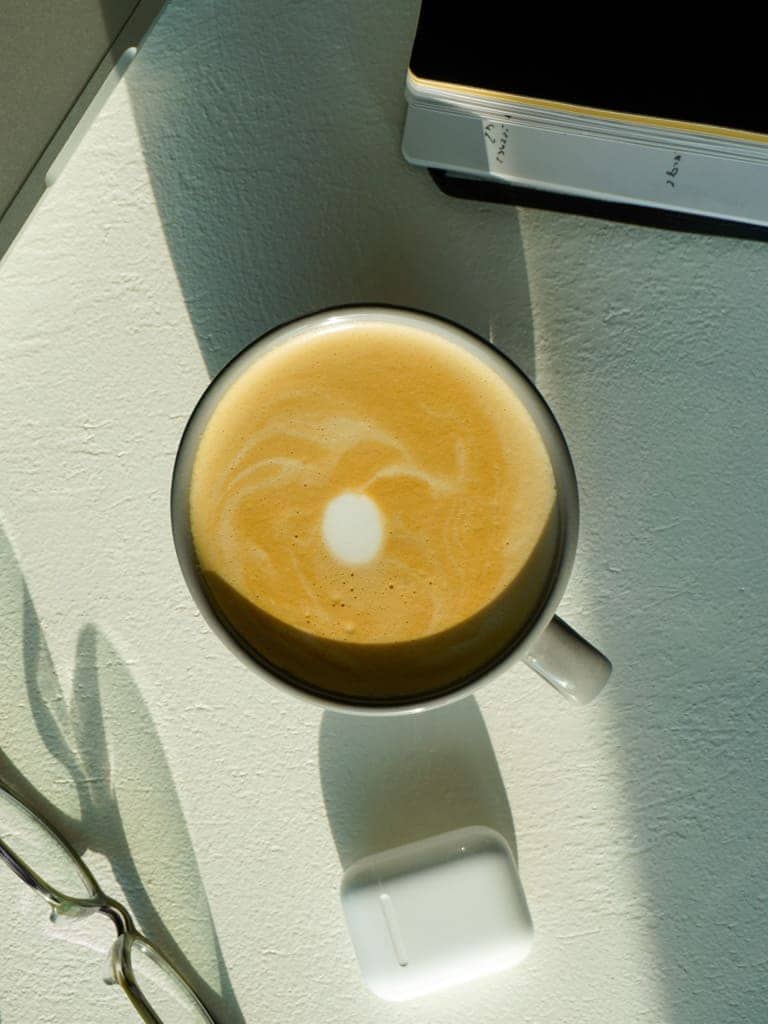 Best Coffee in Seattle
Seattle is well-known for its great coffee, below are the must-have coffee shops and cafes to visit.
Elm Coffee Roasters
Where: 240 2nd Ave S #103, Seattle, WA 98104
Elm Coffee is a hip, bright and airy coffee shop located in Pioneer Square. The coffee is roasted in Seattle and offers delicious single-origin coffee. It's a great place to work or meet with a friend.
La Marzocco Cafe
Where: 472 1st Ave N, Seattle, WA 98109
La Marzocco Cafe is a great coffee shop with a large and open space. They share the space with KEXP, a local independent radio station. They rotate through different roasters each month, making it a great place to try new coffee.
Milstead & Co.
Where: 754 N 34th St, Seattle, WA 98103
Milstead & Co. is a modern and spacious coffee shop in Fremont, near another Seattle attraction, the Fremont Troll. Outside of great coffee, it's a great place to work. You'll find many people working at Milstead. Most of the seating is on a shared table, so keep that in mind.
Sound and Fog
Where: 4735 40th Ave SW, Seattle, WA 98116
Sound and Fog is a contemporary coffee shop in West Seattle offering coffee along with beer and wine. This is a great place to meet with a friend or to grab a drink and chill. The large windows let in a lot of natural light, which makes it a nice place to be.
Burien Press
Where: 423 SW 152nd St, Burien, WA 98166
Burien Press is a thoughtfully curated coffee shop located in the heart of downtown Burien. It's a great spot to grab a cup of coffee and check out other shops on the strip.
Anchorhead Coffee
Where: CenturyLink Plaza, 1600 7th Ave #105, Seattle, WA 98101
Anchorhead is a minimal and elegant coffee shop in downtown Seattle. They serve great cold brew, along with many espresso drinks and teas. Now, Anchorhead has two locations on the eastside – Bellevue, and Issaquah.
MiiR
Where: 3400 Stone Way N, Seattle, WA 98103
MiiR is an aesthetic coffee shop, which offers delicious espresso drinks, pour overs, and teas. It's a great place to work or have meetings because it's pretty spacious.
Preserve and Gather
Where: 358 NW 85th St, Seattle, WA 98117
Greenwood's Preserve and Gather serves great espresso and locally made pastries. It doesn't have Wi-Fi which is done on purpose. The point is to focus on why you're there – to be in the moment.
Starbucks Reserve (Capitol Hill)
Where: 1124 Pike St Seattle, WA 98101
This is the very first Starbucks Reserve Roastery, which opened in December 2014. It's on the list since the first Starbucks was located in downtown Seattle and it has a cool atmosphere.
Storyville Coffee Pike Place
Where: 94 Pike Street, Top, floor Suite 34, Seattle, WA 98101
Storyville is a gem inside Pike Place Market. It does get crowded, but you can't beat the location. The coffee is delicious and Storyville is a great place to meet a friend. It can be hard to find, you'll have to take the stairs up since it's on the top floor – definitely worth it.
Seattle Coffee Roasters
Outside of coffee shops in Seattle, let's talk about the roasters. Below are well-known coffee roasters from Seattle:
Broadcast Coffee Roasters
Caffe Ladro
Caffe Umbria
Cafe Vita
Conduit Coffee
Espresso Vivace
Herkimer Coffee
Lighthouse Roasters
Olympia Coffee Roasters
Seven Coffee Roasters
Slate Coffee Roasters
Victrola Coffee Roasters
Conclusion
Seattle is a great place for the coffee-scene. Be sure to check out these coffee shops instead of the big-chain coffee shops (except the Starbucks Reserve) for a great coffee experience.
Stay connected with us on Instagram and Facebook!
Featured photo by David Em/Next Level Gents