Learn how to improve flexibility throughout your entire body. You'll be able to loosen your muscles and maximize your range of motion.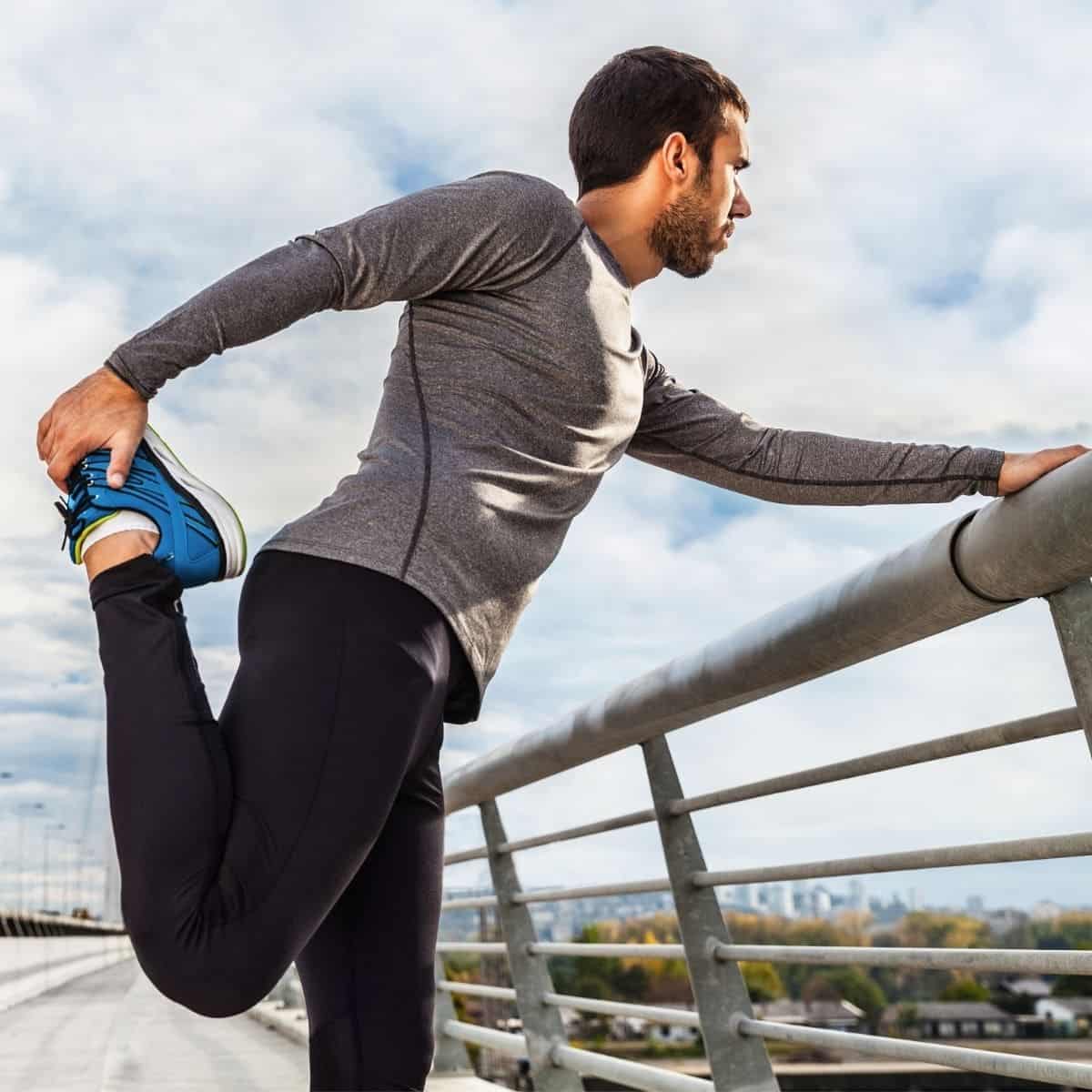 Importance of flexibility
Flexibility is an important aspect of physical fitness because it improves your mobility, posture, and muscle coordination.
Related: Bodyweight workout for beginners
According to Dr. William Micheo, MD, it's important to spend time each day improving your flexibility because it'll help reduce the risk of injuries and muscle soreness. Increased flexibility also leads to more energy, better performance, and posture.
If you don't currently have a routine to improve flexibility, start now. You'll feel less tension, and you'll be in better overall shape.
1. Stretch your whole body
Stretching doesn't feel like a hardcore workout. However, it's still one of the most effective ways to improve flexibility and prevent injuries.
If you've felt that your muscles are tight, that may be a sign that you're not stretching enough. To protect yourself from injuries and loosen your muscles, start stretching.
Before your stretching session, warm up with a short walk or jog in place. This will slightly increase your heart rate and get your blood flowing.
When you stretch, ease into it and focus on breathing. Be sure to hold the stretch for at least 30 seconds. At first, it'll feel uncomfortable, but as you go deeper into the stretch, it'll be relaxing.
The following are several of the best stretches for your entire body:
Standing hamstring stretch (try to touch your toes).
Butterfly stretch.
Standing quadriceps stretch.
Triceps and deltoid stretch.
Knee to chest stretch.
According to the Journal of Human Kinetics, the best way to improve your flexibility and range of motion is to hold a stretch for a few seconds, relax, then hold it again. This method of stretching allows your body to go deeper each time.
2. Do yoga
Yoga's a great way to improve your flexibility and balance (Source: International Journal of Yoga). It's also easy to implement because you don't have to go to a yoga studio. Instead, you can do it effectively at home.
According to the American Osteopathic Association, yoga helps you increased flexibility, get stronger, have more energy, lose weight, and prevent injuries.
Instead of static stretching, yoga focuses on the mind and body. It combines physical poses with breathing, meditation, and relaxation techniques.
While there are many types of yoga and poses that you could do, the following are effective poses to start with:
Cobra pose.
Extended triangle pose.
Child's pose.
Bridge pose.
Head to knee pose.
By practicing a few yoga poses each day, you can loosen up your muscles, feel relaxed, and become more flexible.
3. Dynamic warm-up before exercise
Incorporating dynamic stretches into your warm-up routine can prevent injuries and stiffness. According to the International Journal of Sports Physical Therapy, it'll also help you perform at your highest.
Dynamic stretches are active movements where your joints and muscles go through a full range of motion. You can sum it up as a moving stretch.
Try any of the following dynamic stretches before your next workout:
Butt kicks.
High knees.
Runner's lunge.
Lunge with a twist.
Knee to chest.
Health Guidance recommends dynamic warm-ups because you'll get your blood flowing through your body, prevent injuries, and increase mobility. It's a great way to prepare your body for exercise.
4. Full range of motion
Regardless of the type of exercise you're doing, use a full range of motion. It's better to use the full range of motion with less weight than to lift heavier without good form.
When you go through the full range of motion of an exercise, you'll activate more muscle groups, improve flexibility, and you'll have a higher quality workout.
As you develop your strength, you can increase the weight. Just remember to use the full range of motion.
5. Get a massage
Getting a massage is a great way to maintain and improve flexibility. It relaxes and loosens your muscles, which releases the tension. You'll leave feeling less tight and be able to move comfortably.
Aside from becoming more flexible, massages are amazing for relaxation, reducing stress, improving blood flow, and helping you feel more energized.
You'll get more out of your workouts, recover faster, be more flexible, and feel good overall.
Frequently asked questions
How can I increase my flexibility fast?
To increase your flexibility fast, you need to do it consistently. Make sure you aren't stretching too far, which you'll know if it begins to hurt.
What foods increase flexibility?
Blueberries, oranges, ginger, turmeric, water, and fish can help you become more flexible.
Is it OK to stretch everyday?
You can stretch any time of the day, and every day of the week. It relaxes you, and keeps your muscles flexible.
Conclusion
With time and consistent effort, you'll become more flexible. Many forms of exercise and stretching will increase your flexibility which helps you maintain muscle health and overall wellness.
Featured image courtesy of Canva.
About David Em
Founder
David Em is the founder of Next Level Gents, the ultimate destination for tips and advice about style, grooming, fitness, and success.