One of the most important factors in a healthy beard is the shampoo that you use. Find out which ones are the best for you.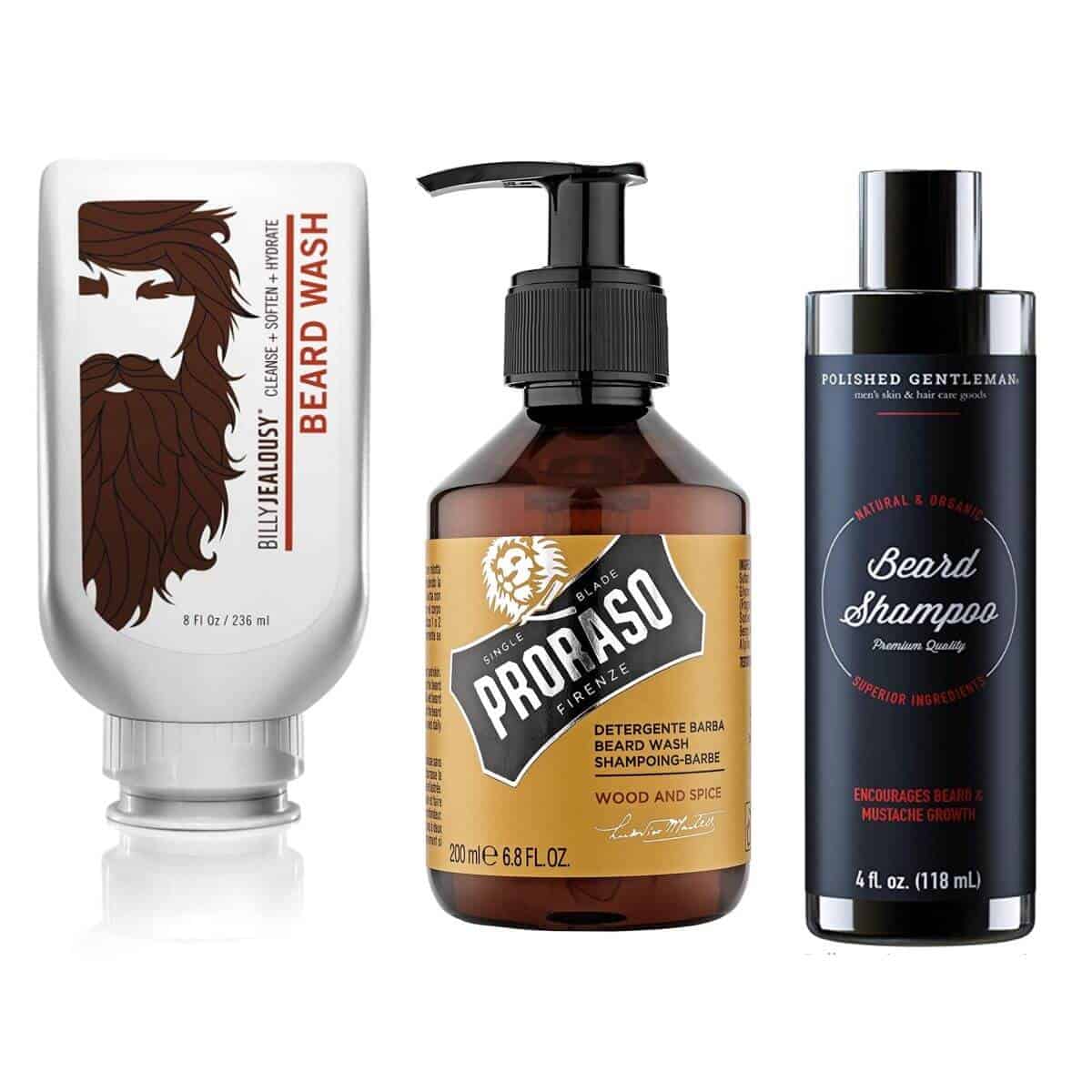 Cleaning your beard
For a healthy beard in appearance and feel, you need to keep it in good condition. Trimming, brushing, washing, and using beard oil are common parts of a successful beard grooming routine.
Related: Introduction to men's grooming
Today, we'll focus on beard shampoo. You'll learn about what it is, which products are the best, and what ingredients to look for and avoid.
The purpose of an effective beard shampoo is to remove build-up and dust from your beard.
A good product will clean your beard and leave it soft, which feels more comfortable on your face.
Forms of beard shampoo and wash
In your search for beard wash and shampoo, you'll find two types that are the most common, solids and liquids.
One isn't better than the other. Rather, it's a personal preference.
When it comes to beard shampoo, it'll be in the form of a gel. The look and feel are similar to hair shampoo.
It'll create a nice lather and is easy to rinse after you massage it into your beard.
10 best beard shampoos and washes
The following are the top beard shampoos and washes:
1. Professor Fuzzworthy's Beard Shampoo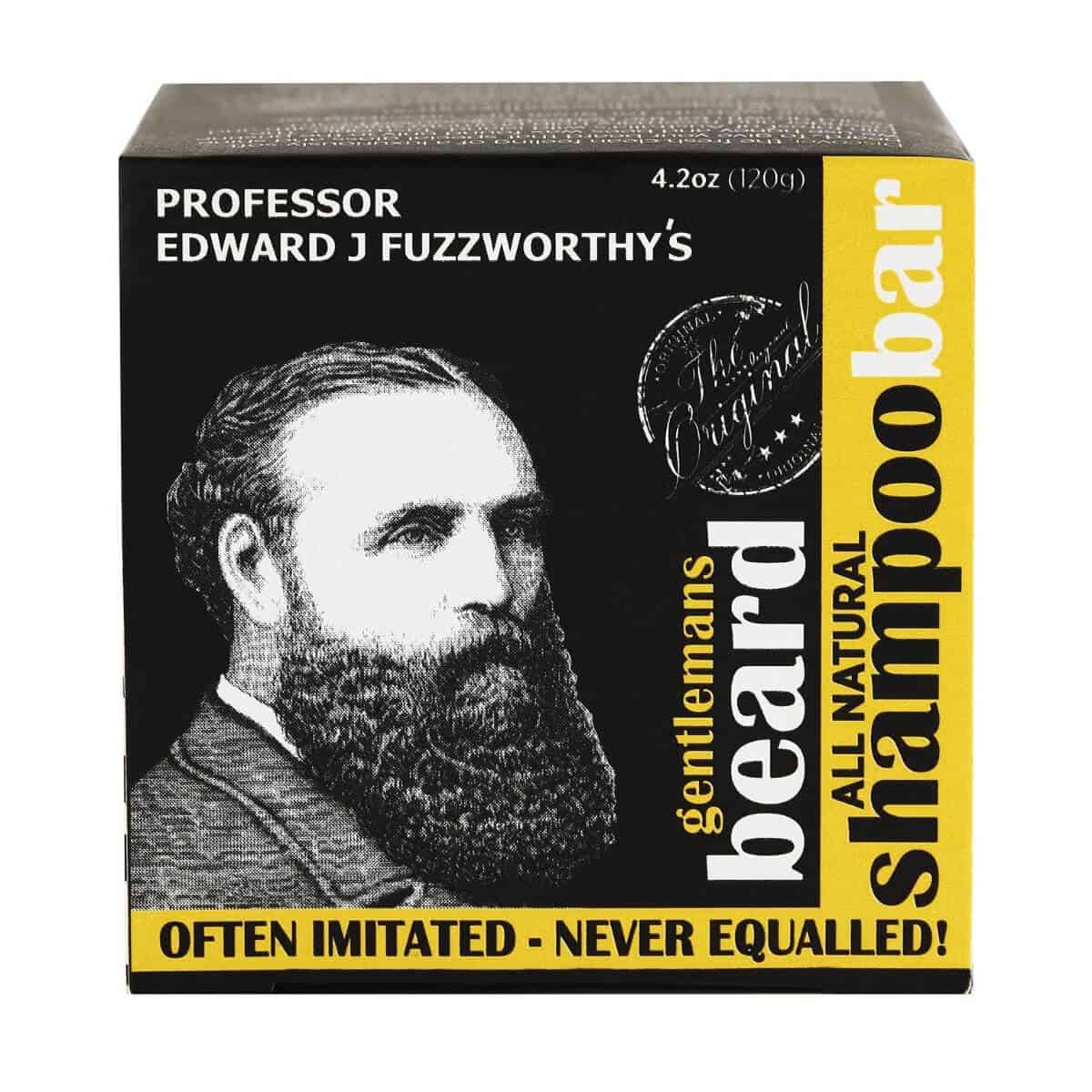 Professor Fuzzworthy's beard shampoo is one of the most popular and highly-rated products. It's a shampoo bar that's handmade in Australia.
The bar is made with oils, beeswax, honey, and essential oils, which gives it a light and masculine scent.
Buy Professor Fuzzworthy's Beard Shampoo from Amazon (opens in a new tab).
2. Seven Potions Woodland Harmony Beard Shampoo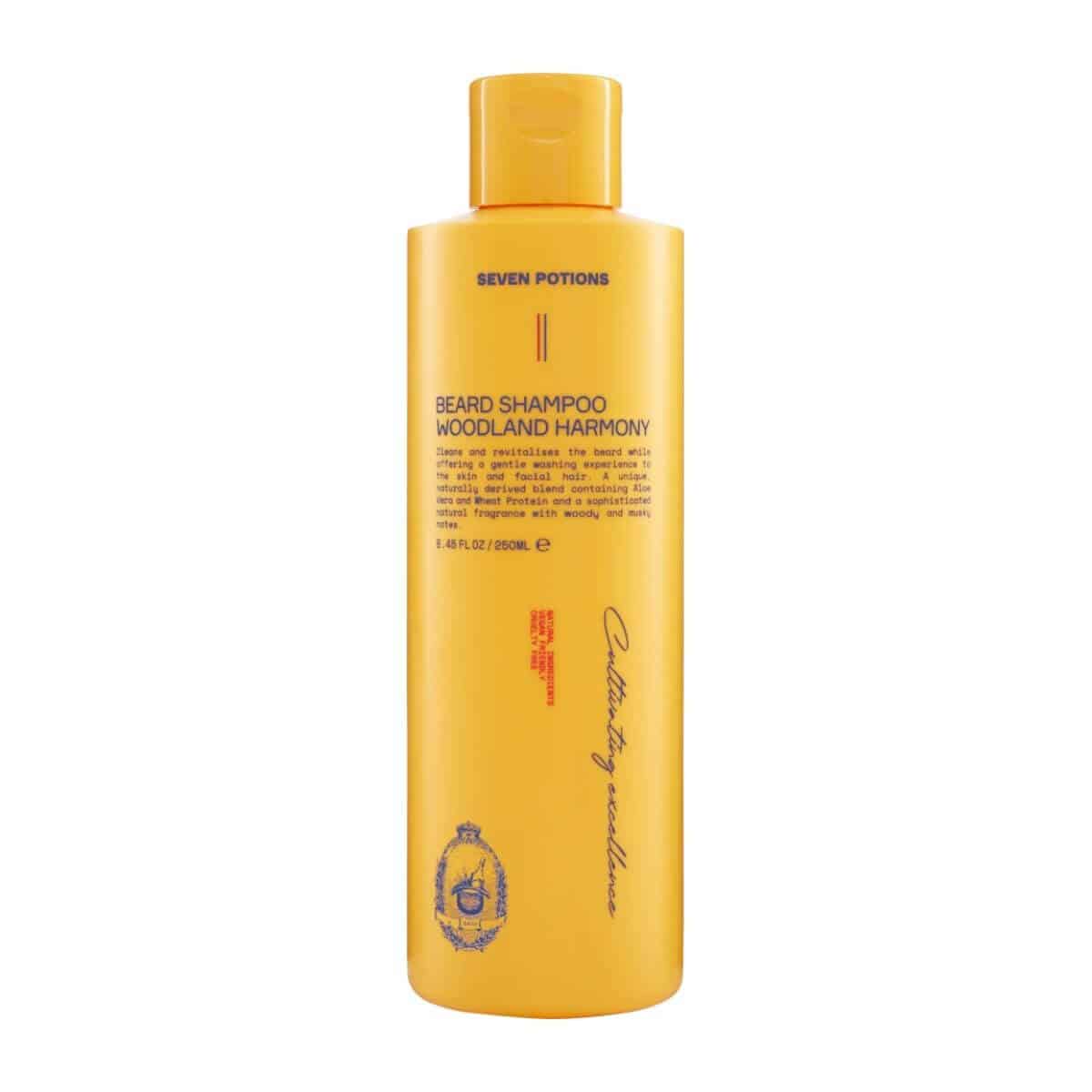 Founded in 2015, Seven Potions quickly built a reputation for its high-quality beard shampoo. It's made in England with organic and vegan ingredients.
The essential oils give it a subtle scent that's sweet and woody.
Many users have stated that their beards are softer and easier to manage. The downside is that the bottles are relatively small.
Buy Seven Potions Beard Shampoo from Amazon (opens in a new tab).
3. Bluebeards Original Beard Wash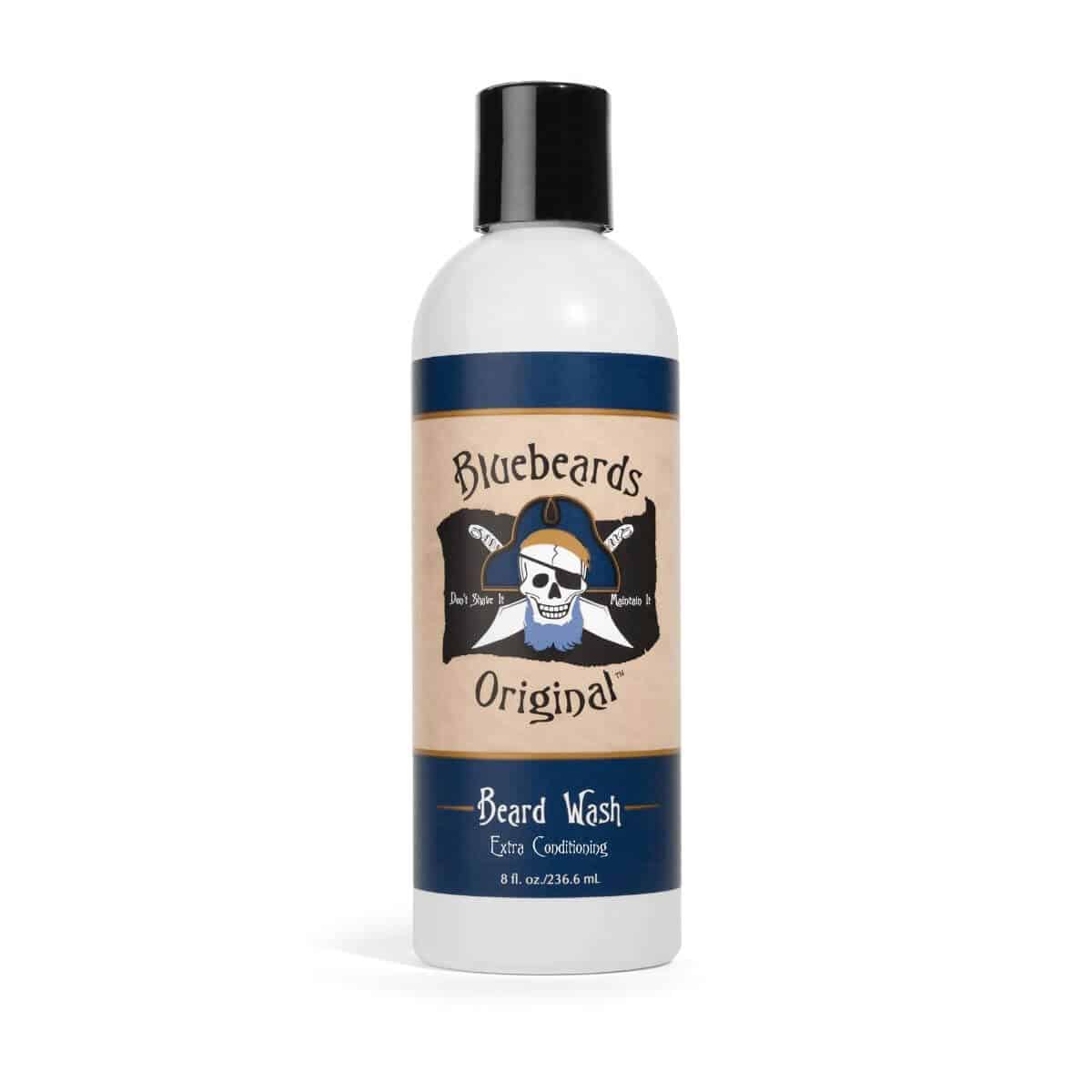 The Bluebeards Original beard wash conditions your beard well and leaves it softer than it was before you used the product. In addition to leaving your beard clean and soft, it smells great.
Buy Bluebeards Original Beard Wash from Amazon (opens in a new tab).
4. Jack Black Beard Wash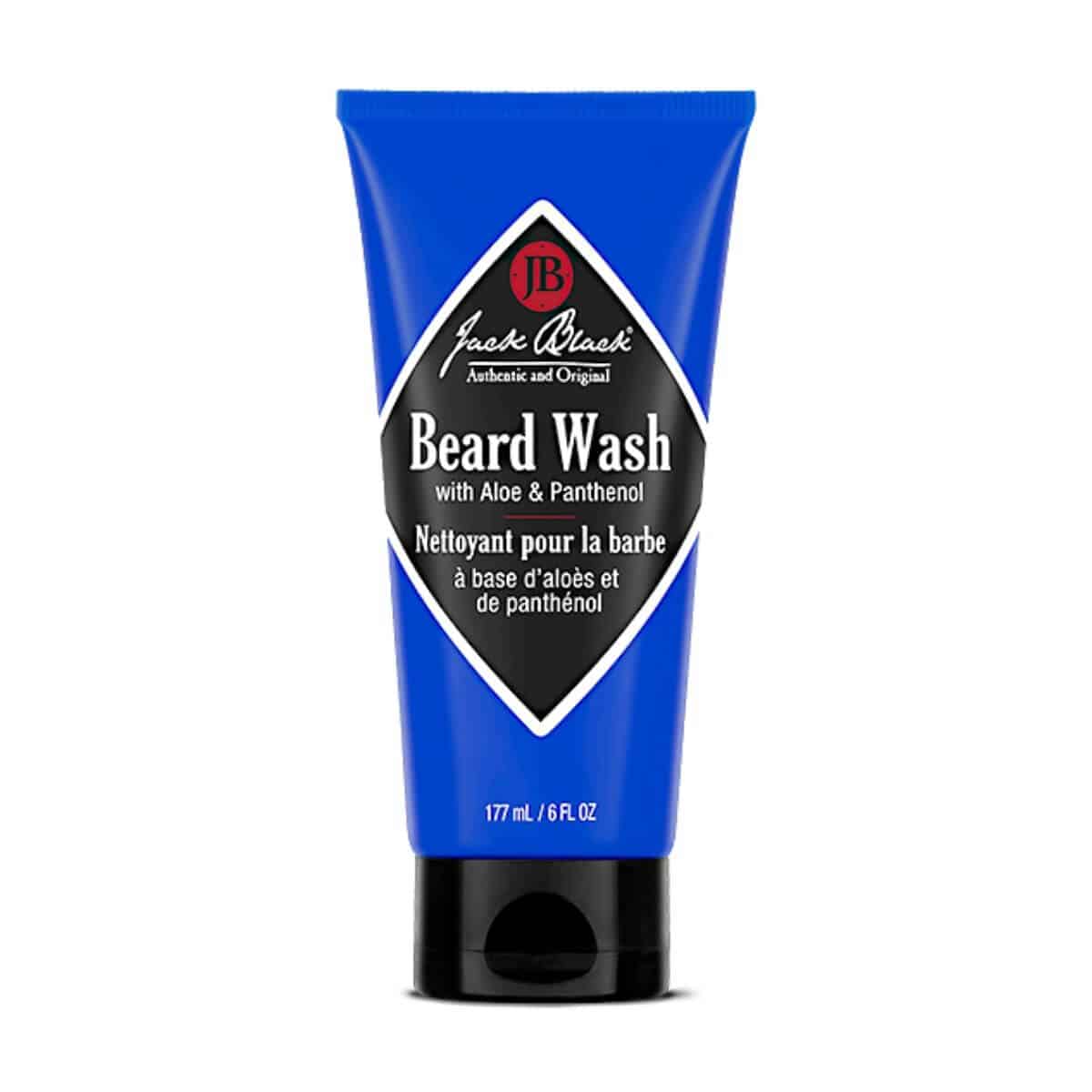 Jack Black's beard wash is a gentle cleanser that removes dirt and excess oil without drying your skin. All you need is a small amount to work into your wet hands for a nice lather.
It's made with jojoba protein, panthenol, aloe leaf juice powder, and sea kelp, which helps strengthen, moisturize, and soothe your skin.
Buy Jack Black Beard Wash from Amazon (opens in a new tab).
5. Billy Jealousy Beard Shampoo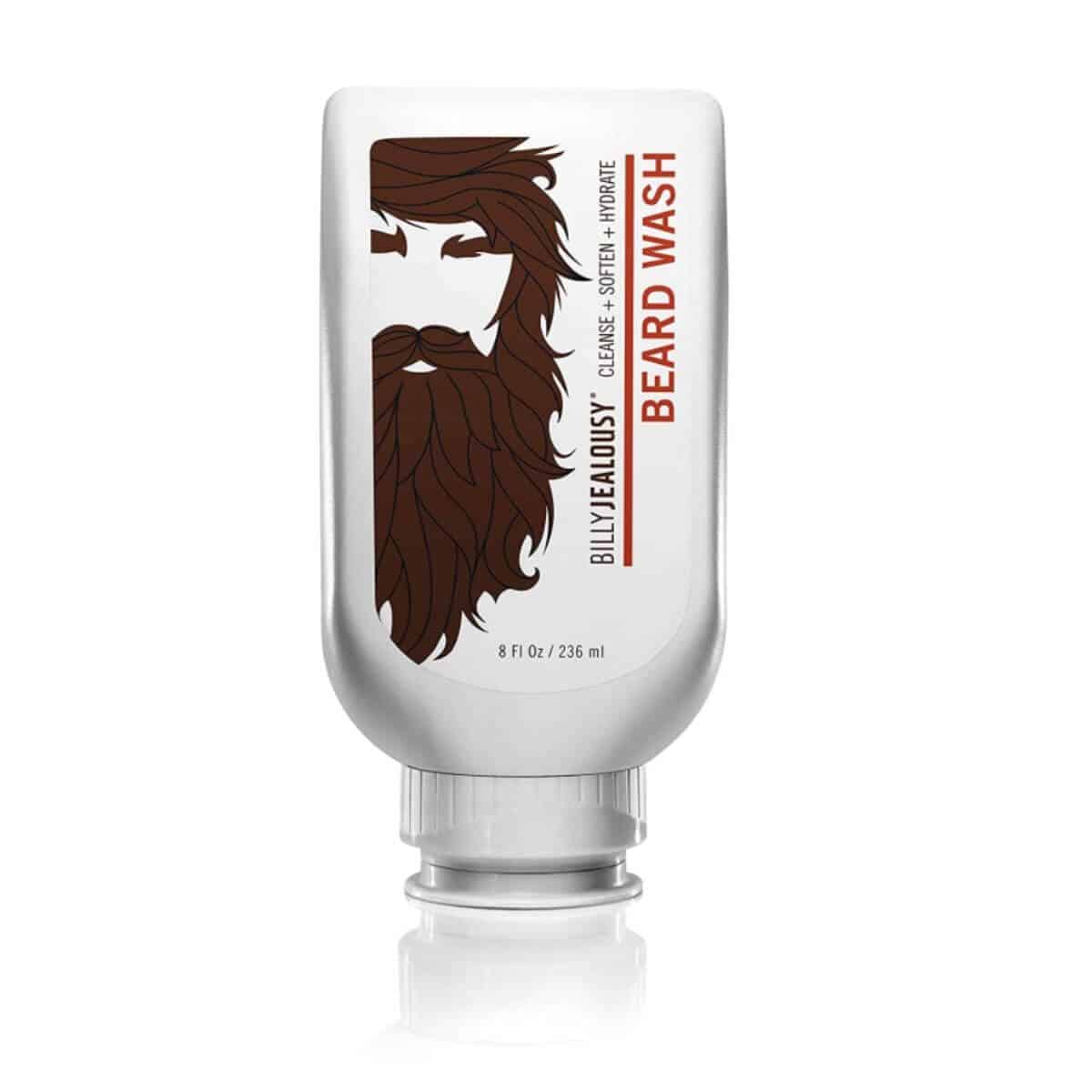 The Billy Jealousy beard shampoo is made with a sulfate-free formula that does a great job at cleaning, softening, and detangling your beard.
Its key ingredient is aloe leaf juice, which softens and hydrates your beard. It also has a subtle and clean scent that'll keep your beard smelling fresh all day long.
Buy Billy Jealousy Beard Shampoo from Amazon (opens in a new tab).
6. Polished Gentleman Beard Growth and Thickening Shampoo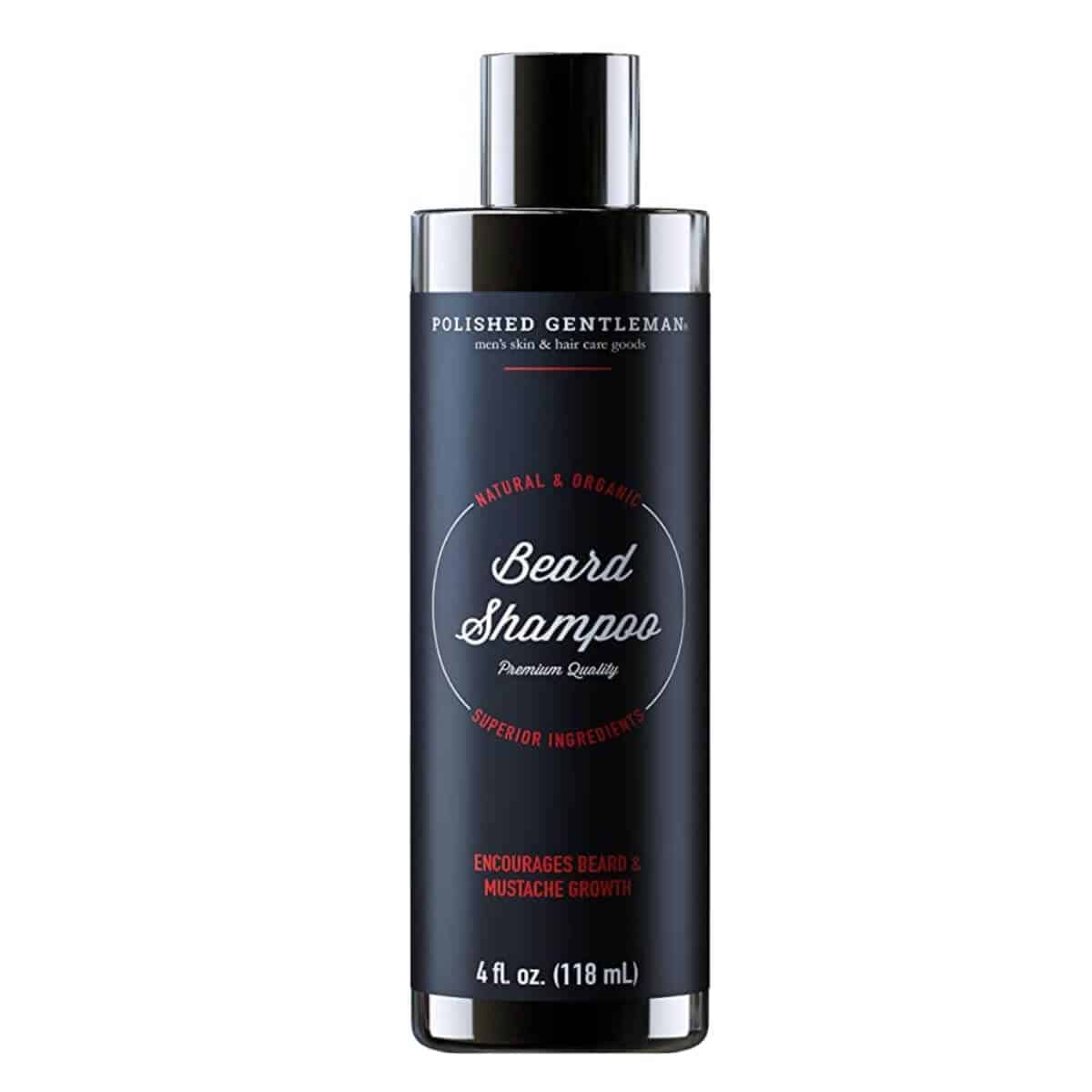 The beard shampoo by Polished Gentleman is formulated with biotin and argan, which helps your beard feel silky and look shinier. It's also made with tea tree oil, which will reduce an itchy beard, and promote growth.
Buy Polished Gentleman Beard Shampoo from Amazon (opens in a new tab).
7. Proraso Beard Wash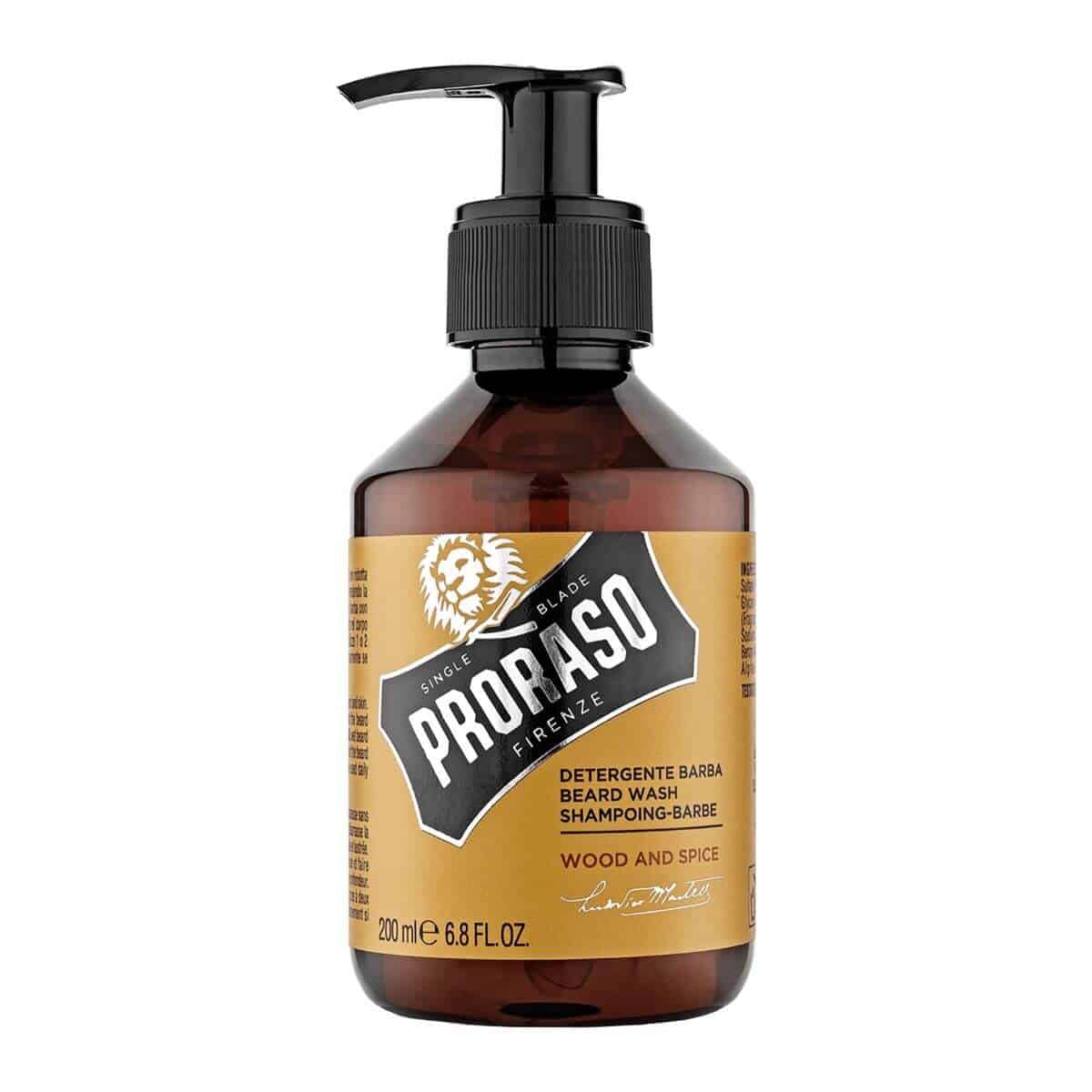 Proraso's beard wash is a low-foaming and gentle cleanser. It has a warm scent that's woody and spicy.
The Proraso beard wash is effective at removing dirt and debris while softening and conditioning your beard. The key is to wet your beard with warm water then massage with the beard wash.
Buy Proraso Beard Wash from Amazon (opens in a new tab).
8. Grave Before Shave Beard Wash Shampoo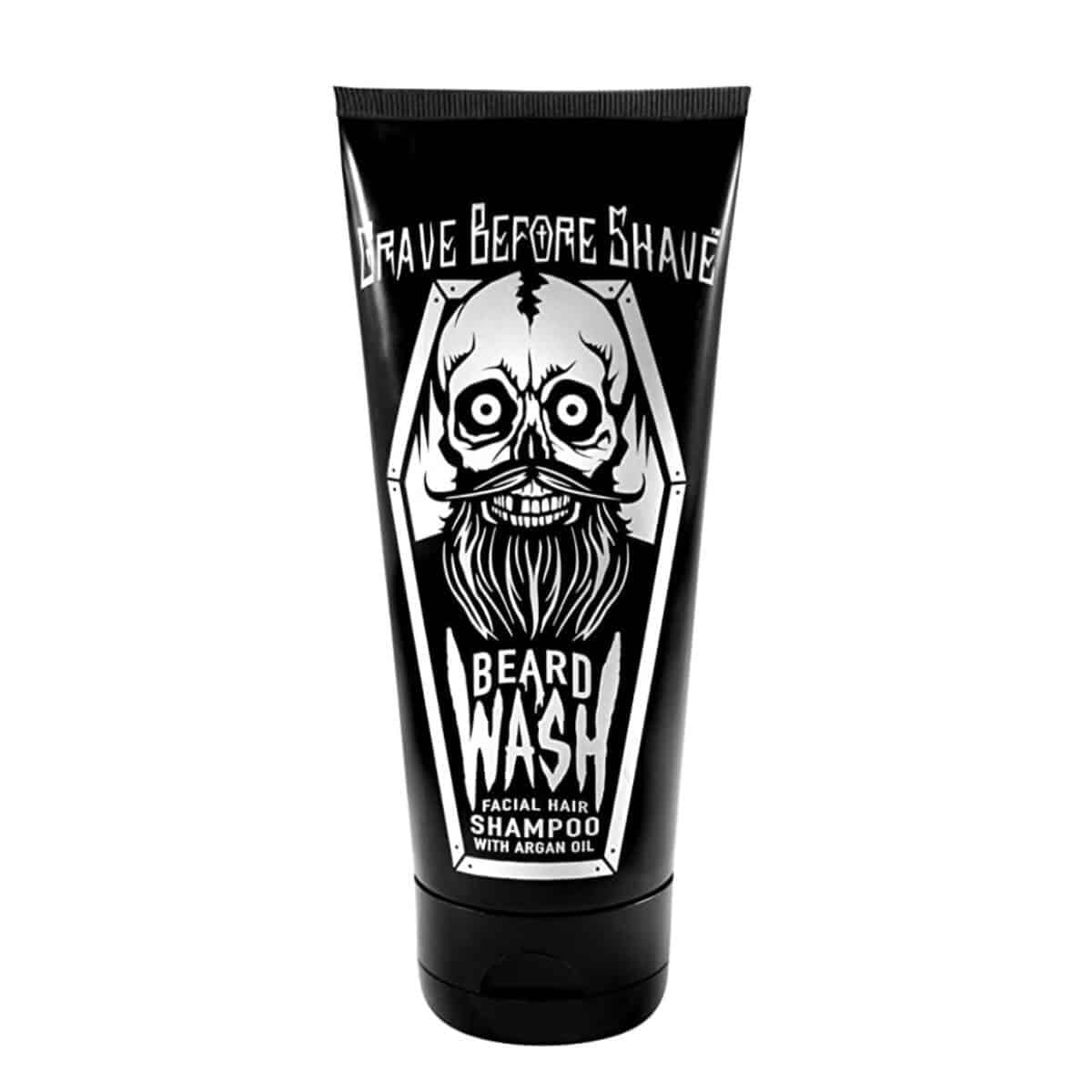 Grave Before Shave's beard wash shampoo is made with a gentle formula that hydrates your beard while reducing itchiness and dandruff.
It has a classic barbershop smell, which is a fresh-smelling scent. Argan oil is one of the key ingredients, which promotes hair growth and moisturizes your beard.
Buy Grave Before Shave Beard Wash from Amazon (opens in a new tab).
9. Maapilim Beard Wash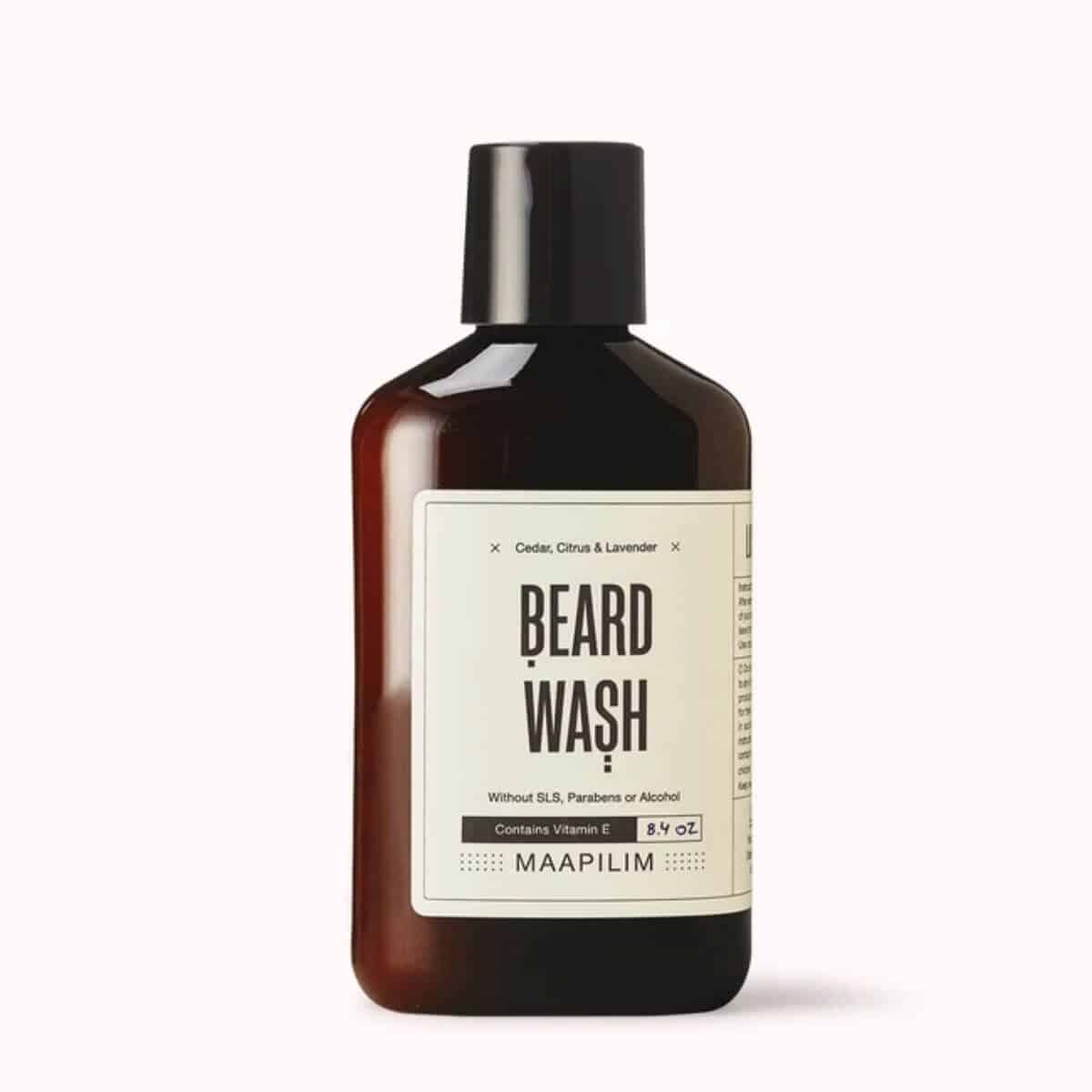 Maapilim's beard wash smells like cedar, citrus, and lavender. It's made with argan oil, almond oil, and essential oils. The oils help moisturize your beard and provide nutrients to keep it healthy.
Buy Beard Wash from Maapilim (opens in a new tab).
Frequently asked questions
How often should I wash my beard?
Use beard shampoo every 2 to 3 days. Just like washing your hair, you don't want to do it every day because it can lead to dry and irritated skin.
Can I use hair shampoo on my beard?
Hair shampoo either cleans too much or not enough. It can leave the skin underneath your beard dry, leading to beard itch, dandruff, and split ends. Invest in a beard shampoo because it's made with your beard in mind.
Do I really need beard shampoo?
Yes, because it benefits your beard in many ways. For example, your beard won't itch, it'll feel soft, and you'll feel cleaner.
What chemicals or ingredients should I avoid?
Avoid harmful chemicals and ingredients such as Sodium Lauryl Sulfate (SLS), Sodium Laureth Sulfate (SLES), parabens, fragrance, parfum, or mineral oil.
Conclusion
Beard shampoo is essential for maintaining a clean and healthy beard. When you're buying one, avoid toxic chemicals and stick to natural ingredients because it's better for your beard. By taking care of your beard, you'll look and feel incredible.
Featured image courtesy of Billy Jealousy, Proraso, and Polished Gentleman.
About David Em
Founder
David Em is the founder of Next Level Gents, the ultimate destination for tips and advice about style, grooming, fitness, and success.