Find out what the best hair conditioners are to nourish your hair, make it softer, look healthier, and repair the damage.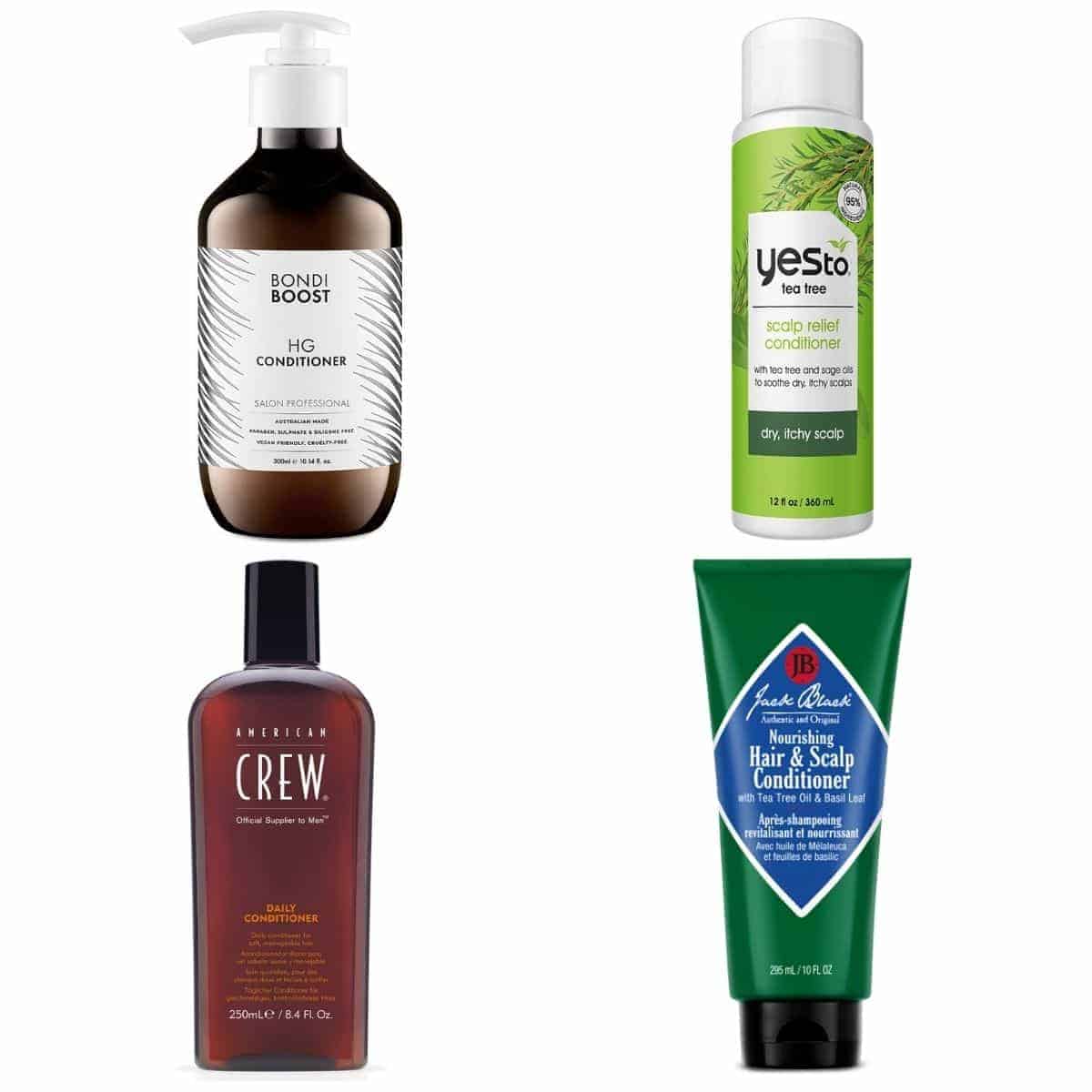 1. Jack Black Nourishing Hair and Scalp Conditioner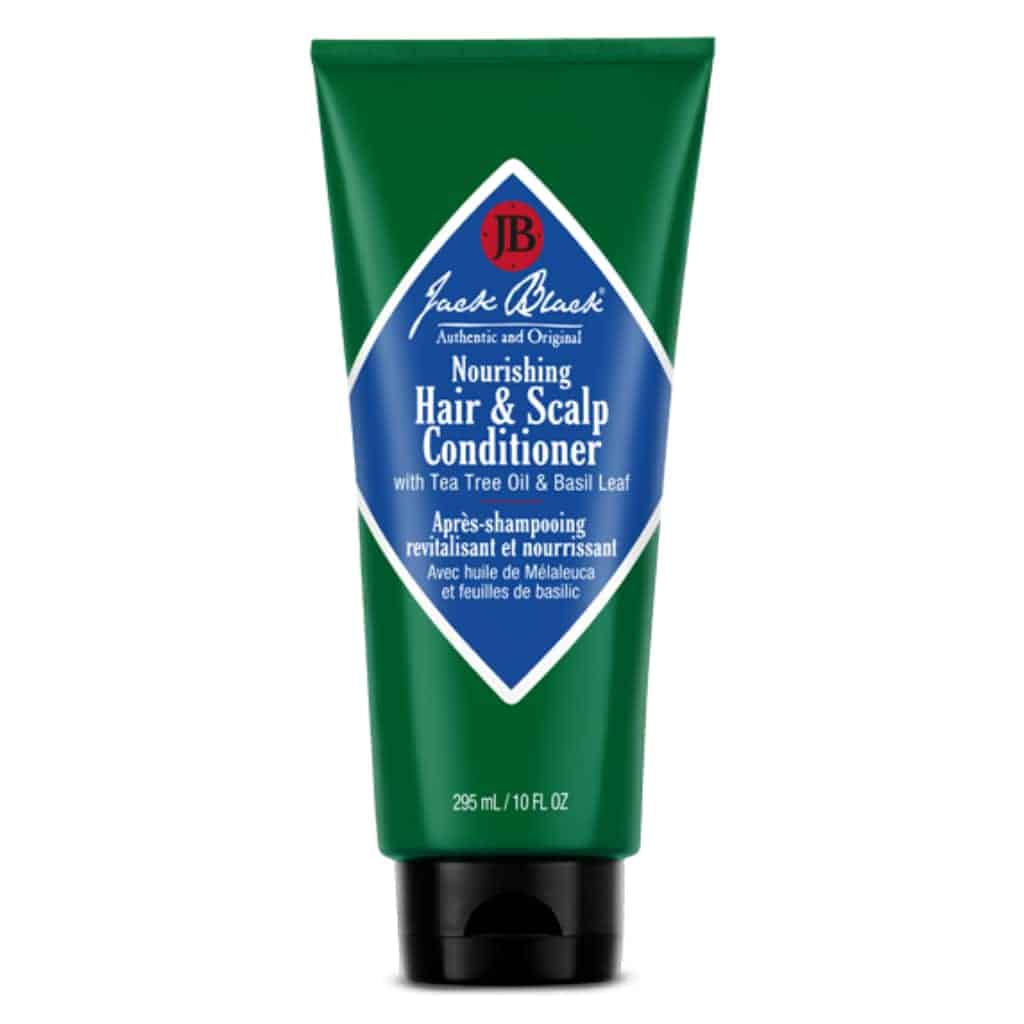 Jack Black has become one of the best companies for men's grooming products. Its hair conditioner is effective and deeply moisturizing.
It'll make your hair and scalp healthy. It also hydrates your hair without weighing it down and reduces frizz.
Jack Black's conditioner is formulated well. It's free of synthetic fragrance, colorants, and parabens. It also has certified organic ingredients, is tested by dermatologists, and cruelty-free.
It's packed with excellent ingredients for your hair, including the following:
Tea tree oil.
Basil leaf.
Pro-vitamin B5.
Biotin.
Silk protein.
Jojoba oil.
Sea kelp.
Peppermint oil.
Green tea extract.
Jack Black's conditioner is the top-choice because of the results, what it's made with and how it's made.
Buy the Nourishing Hair and Scalp Conditioner from Jack Black (opens in a new tab).
2. Brickell Men's Products Revitalizing Hair and Scalp Conditioner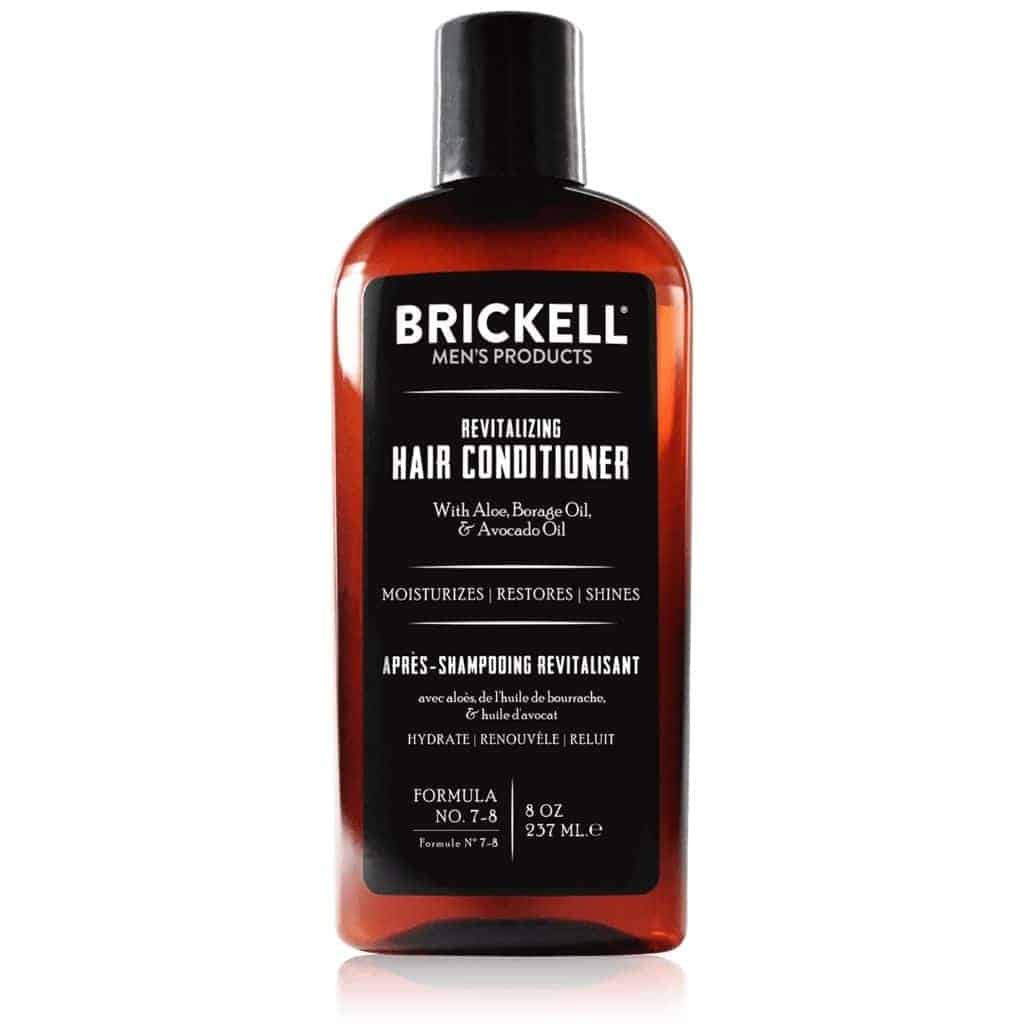 The hair conditioner by Brickell Men's Products is formulated with organic aloe, borage oil, and avocado oil. It gives your hair nourishment, restoration, volume, and moisture.
It's a great conditioner for reducing dandruff and inflammation from your scalp. It'll also strengthen each hair shaft, which means less breakage and a fuller head of hair.
The ingredients used in the conditioner are high-quality. There aren't any petrochemicals, sulfates, parabens, phthalates, synthetic fragrances, or color.
Instead, Brickell Men's Products focuses on using high-quality and organic ingredients as much as possible. 72% of the ingredients in the conditioner are organic.
It uses naturally powerful ingredients to make your hair healthier, fuller, shinier, and hydrated.
Buy the Revitalizing Hair and Scalp Conditioner from Brickell Men's Products (opens in a new tab).
3. Yes to Tea Tree Scalp Relief Conditioner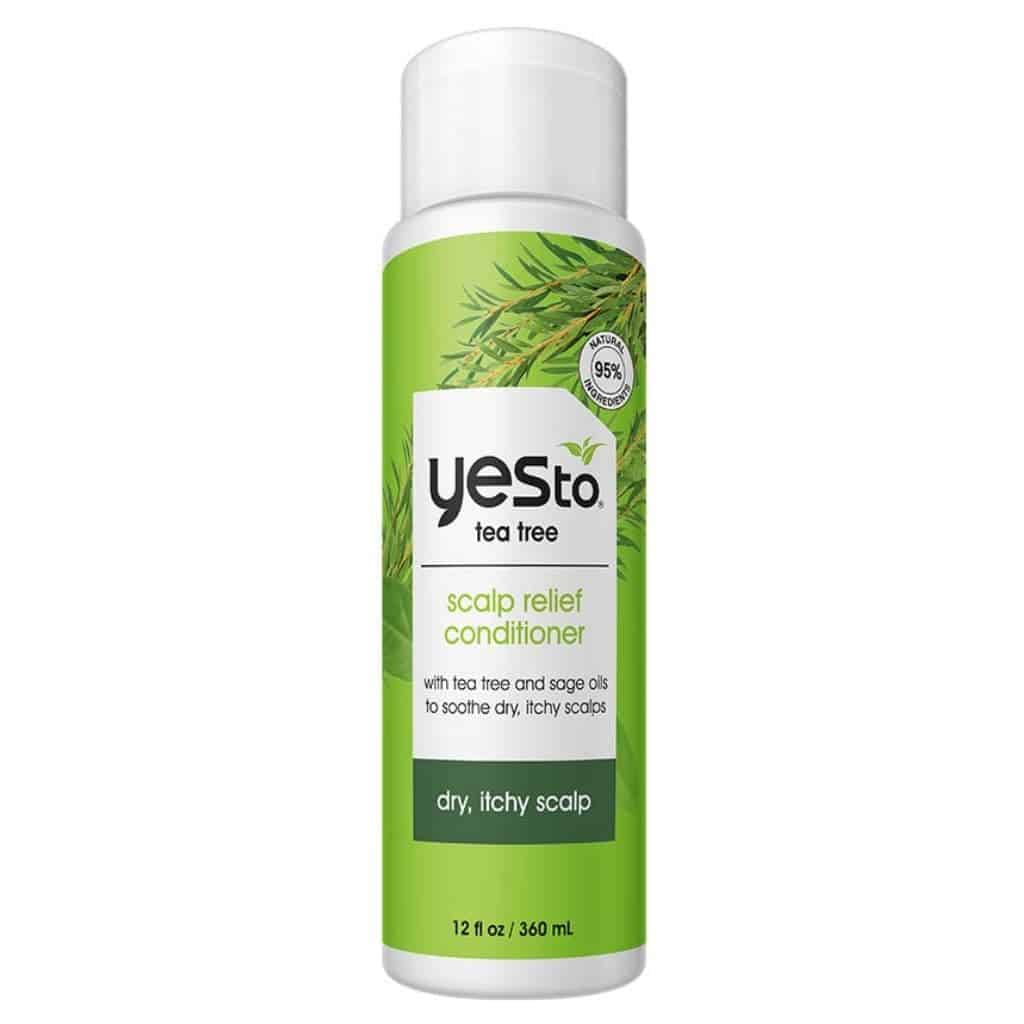 The Yes to Tea Tree Scalp Relief Conditioner is a top-rated and thoroughly tested hair conditioner.
It's made with tea tree and sage oils to soothe your scalp. It also has sweet potato extract and kukui seed oil to moisturize and soften your hair and scalp.
If you have a dry and itchy scalp, Yes to's conditioner is the one you must use. It's clinically proven to soothe a dry and itchy scalp in 8 days.
It's also cruelty-free and formulated without parabens or silicones.
Buy Yes to Tea Tree Scalp Relief Conditioner from Amazon (opens in a new tab).
4. Kerastase Fondant Densité Conditioner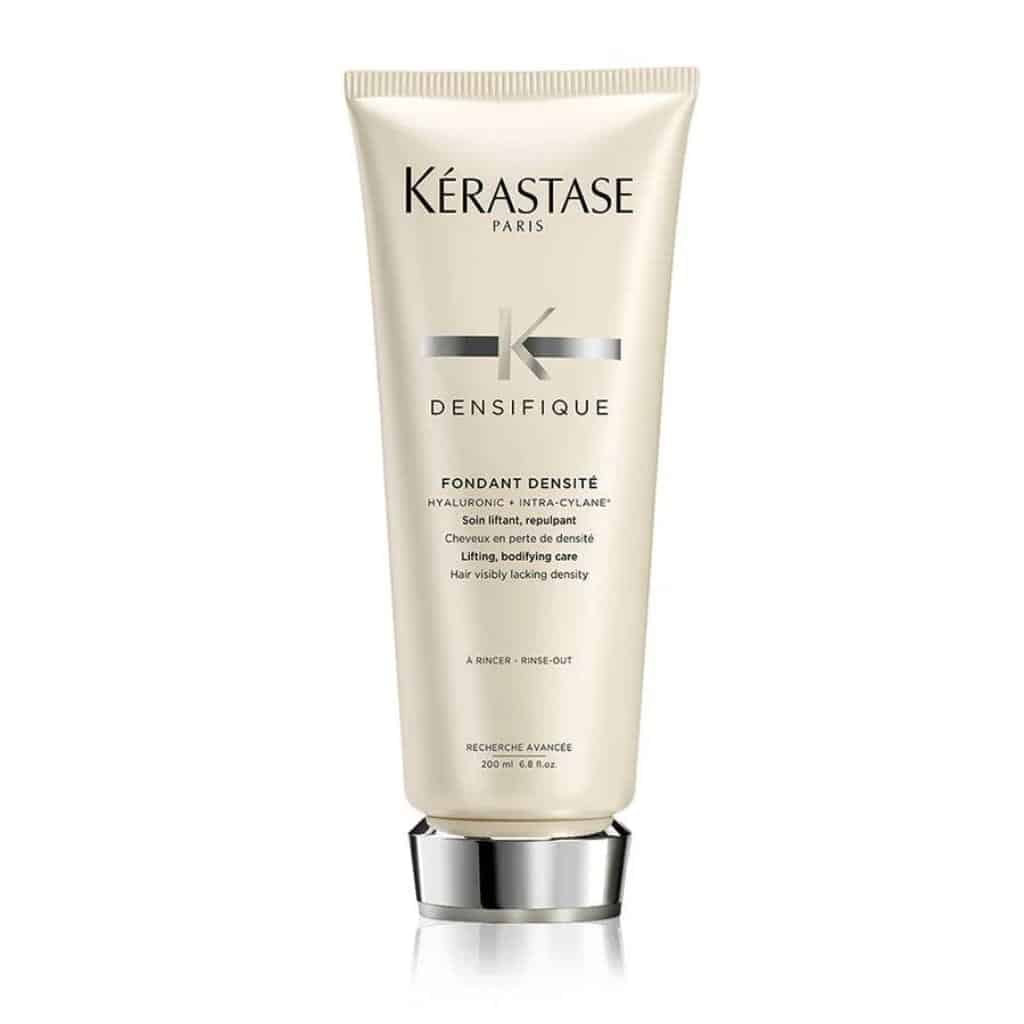 If your hair is thinning and you want to restore its volume, Kerastase offers an excellent conditioner solely for that purpose.
The two key ingredients are hyaluronic acid and intra-cylane minerals. Both ingredients strengthen your hair, prevents breakage, and adds volume.
It ensures that your hair appears thicker and fuller without causing it to feel heavier. It's also great at reducing frizz, which gives you a smoother look.
Buy Fondant Densité Conditioner from Kerastase (opens in a new tab).
5. American Crew Daily Conditioner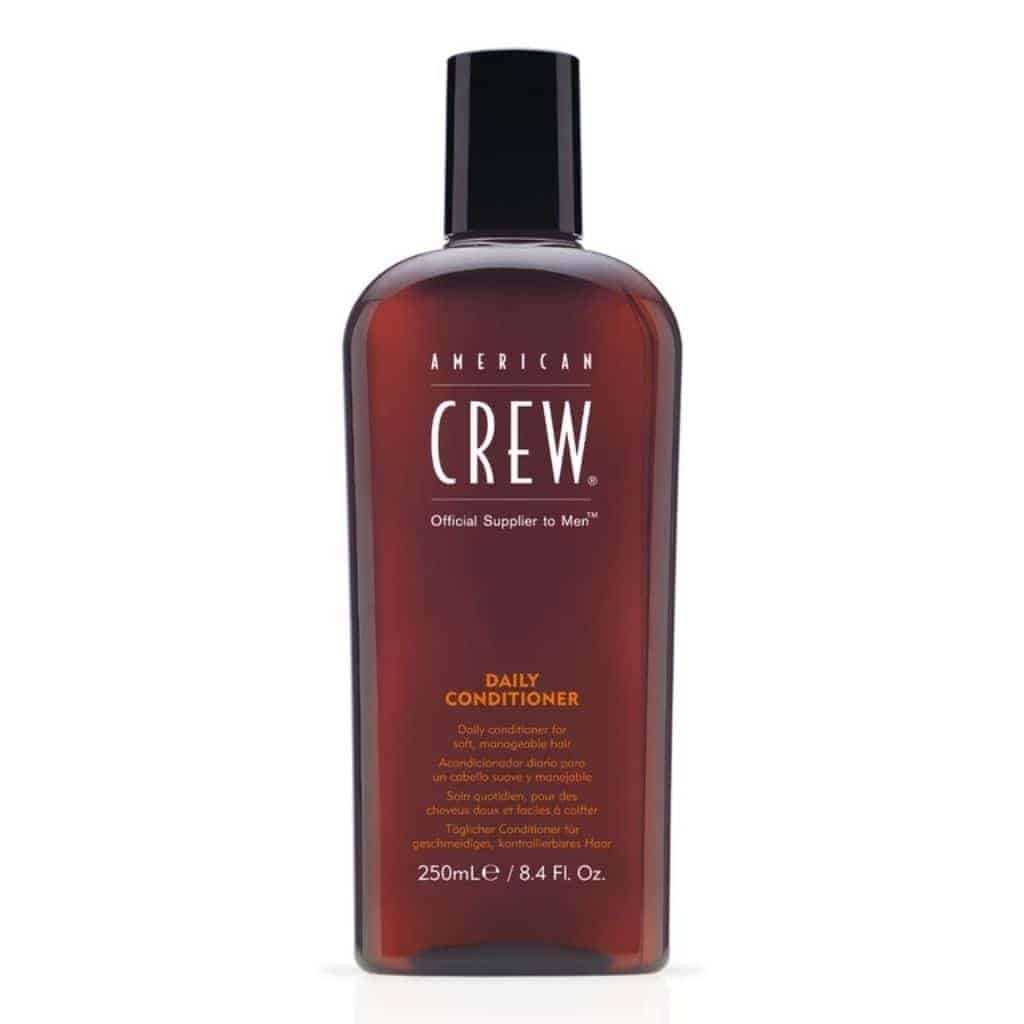 American Crew's conditioner will leave your hair as smooth as silk while keeping your scalp healthy.
It's formulated with rosemary and thyme extracts, which promote healthy hair. It also has panthenol to condition your hair without build-up.
Regardless of your hair type, the Daily Conditioner by American Crew will work. It's great because it's moisturizing, has a light and clean scent, and won't weigh down your hair.
Buy Daily Conditioner from American Crew (opens in a new tab).
6. ArtNaturals Argan Oil Conditioner
Argan oil is the ingredient that stands out in the ArtNaturals conditioner. It strengthens, restores, and supports your hair follicles.
It's also an effective ingredient for protecting your hair from everyday damage. Argan oil strengthens your hair shafts to prevent breakage and frizz.
Aside from argan oil, it's packed with shea butter, botanical extracts, and proteins to nourish your scalp and hair.
After using the Argan Oil Conditioner by ArtNaturals, your hair will be in better condition, and it'll smell great, too.
Buy ArtNaturals Argan Oil Conditioner from Amazon (opens in a new tab).
7. BondiBoost Hair Growth Conditioner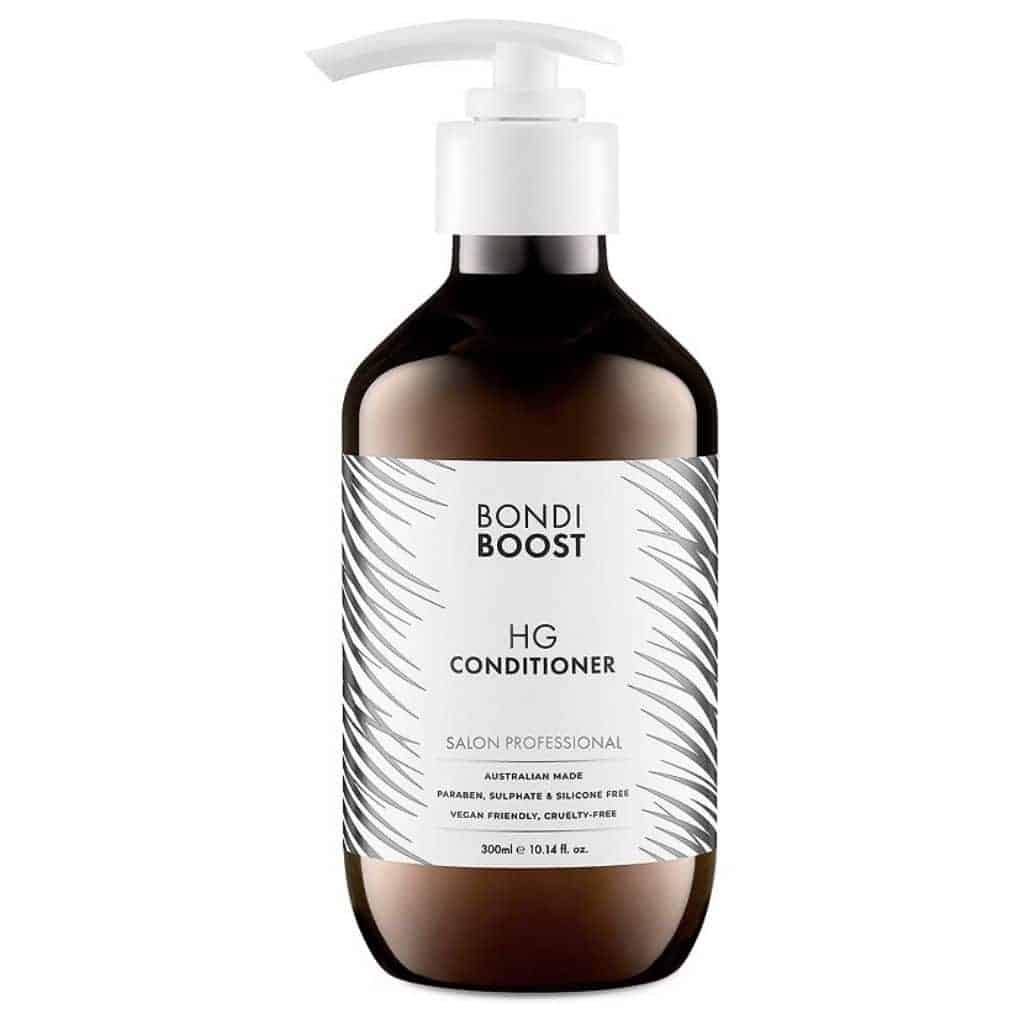 BondiBoost is a brand that's well-known among women. However, the Hair Growth Conditioner is something men must know about, as well.
Whether you have thinning hair or want to stimulate healthy growth, BondiBoost's conditioner is an excellent product to use.
It's Australian-made, free from parabens, silicones, sulfates, fragrances, petrochemicals, and paragons. It's also cruelty-free, vegan and Peta certified.
What makes it effective is the nourishing blend of ingredients. It has the following ingredients, which benefit your hair in a major way:
Aloe vera.
Argan oil.
Castor oil.
Rosemary oil.
Peppermint essential oil.
Horsetail extract.
Pro-vitamin B5.
Jojoba oil.
After using BondiBoost's conditioner, you can expect to see more hair growth, healthier, shinier, and hydrated hair.
Buy BondiBoost Hair Growth Conditioner from Ulta (opens in a new tab).
Frequently asked questions
The following are answers to common questions about hair conditioner.
Is conditioner good for your hair?
Yes, conditioner is good for your hair because it nourishes, strengthens, and revitalizes your hair.
What ingredients are bad in conditioner?
Avoid conditioners that have sulfates and paraben because they can irritate your scalp and strip the natural oils.
What happens if you don't rinse out conditioner?
If you don't rinse out conditioner, you hair will feel heavy and slimy.
Conclusion
A hair conditioner is a must-use. It helps you get softer, smoother, and healthier hair.
It also protects your hair from breakage and the damage that occurs from everyday activities.
About David Em
Founder
David Em is the founder of Next Level Gents, the ultimate destination for tips and advice about style, grooming, fitness, and success.
Featured image courtesy of BondiBoost, Yes to, American Crew, and Jack Black.