Loungewear is essential for being comfortable at home. Compare the top 6 men's pajamas to find the perfect pair to relax in.
Estimated reading time: 4 minutes
We receive a commission on purchases made through links on this page. For more information, read Affiliate Disclosure.
1. PajamaGram Classic Men's Cotton Pajamas Set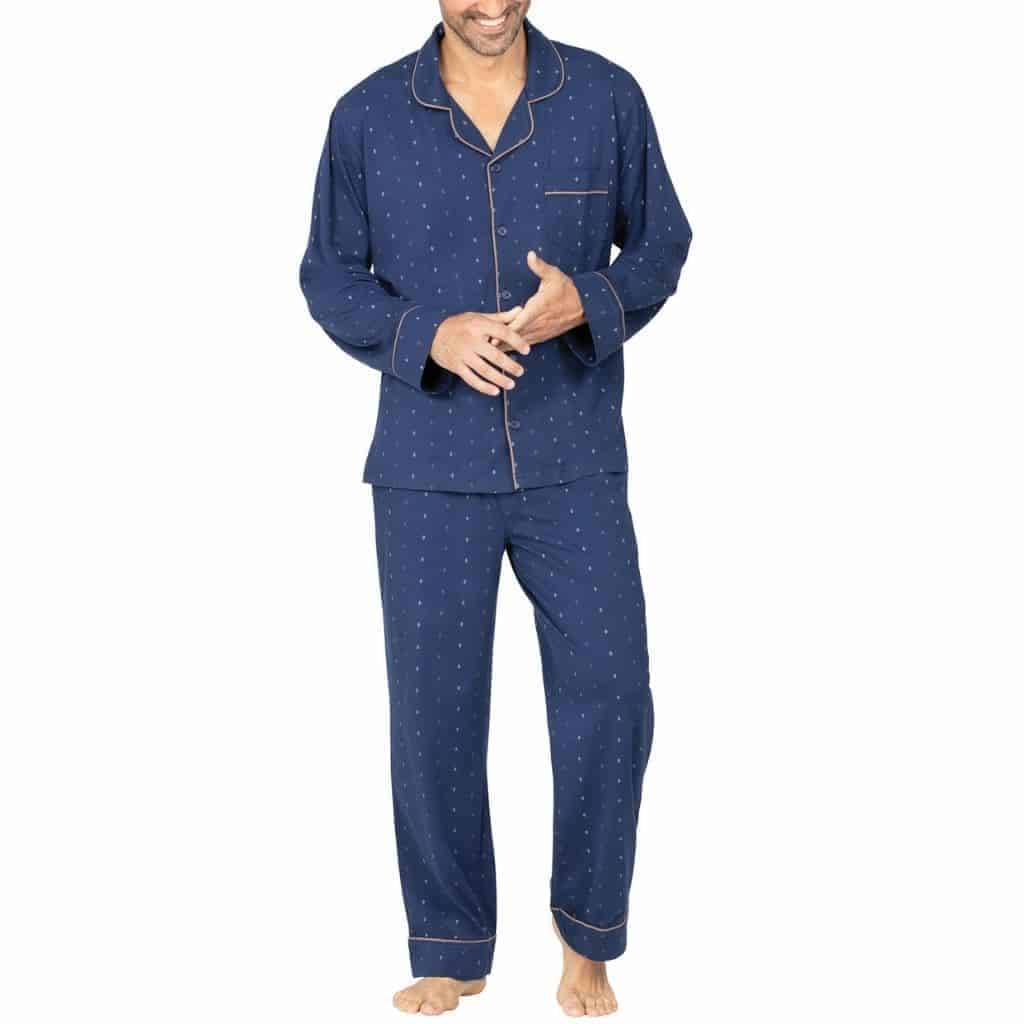 PajamaGram was founded in 2002 and is dedicated to providing the most comfortable classic pajamas.
Related: The top 20 underwear for men
The Classic Cotton Pajamas Set has a relaxed and roomy fit. It's made with breathable knit cotton and has the classic button-up styling.
Buy the Classic Cotton Pajamas Set from Amazon (opens in a new tab).
2. Essentials by Seven Apparel Pajamas Set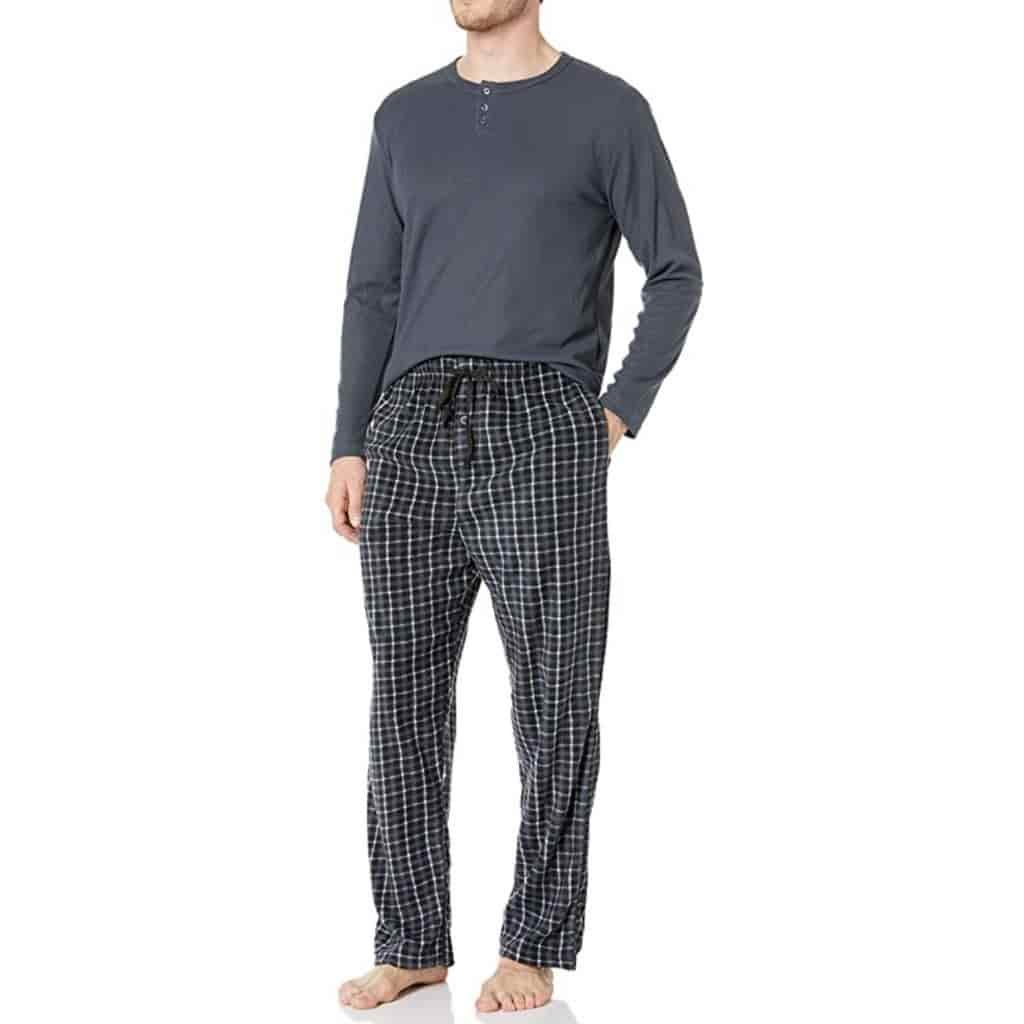 The henley shirt and plaid pajama pants combination is a comfortable choice. Whether you're having a lazy day or working from home, it's something that you can spend all day in. It'll keep you warm without overheating.
Buy the Essentials by Seven Apparel Pajamas Set from Amazon (opens in a new tab).
3. Sleepy Jones Henry Piped Cotton-Poplin Pyjama Set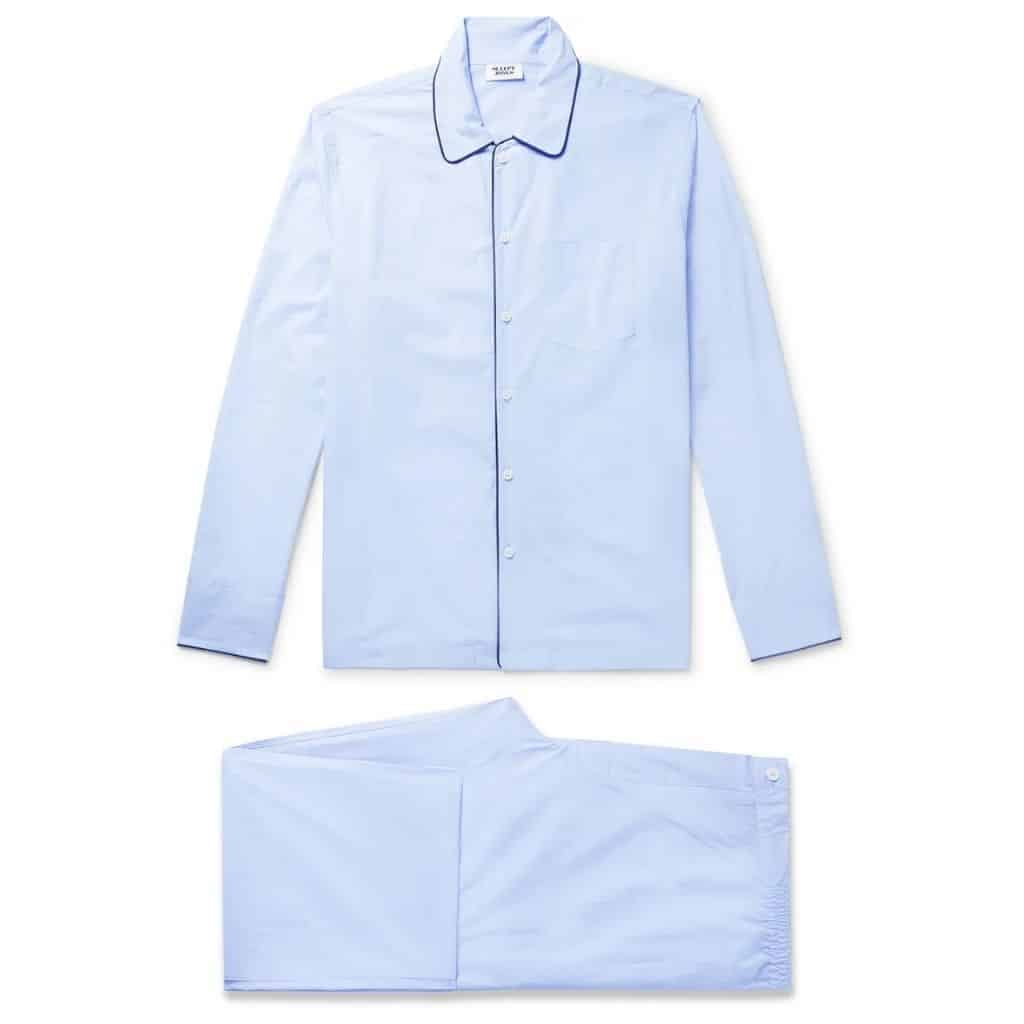 For more luxurious pajamas, go with the Sleepy Jones Pajamas. It's made of a breathable cotton-poplin and has a relaxed fit.
The sky blue color is also easy on the eyes. It's a great choice to help you unwind in luxury.
Buy the Sleepy Jones Pajamas from Mr Porter (opens in a new tab).
4. Ugg Steiner Pajamas
The Ugg Steiner Pajamas are made of a soft cotton blend, which will keep you comfortable all night long.
They're so comfortable that you'll want to stay in them when you wake up. The fit is relaxed, which ensures that you have full mobility.
Buy the Ugg Steiner Pajamas from Nordstrom (opens in a new tab).
5. Hanes Woven Plain-Weave Pajama Set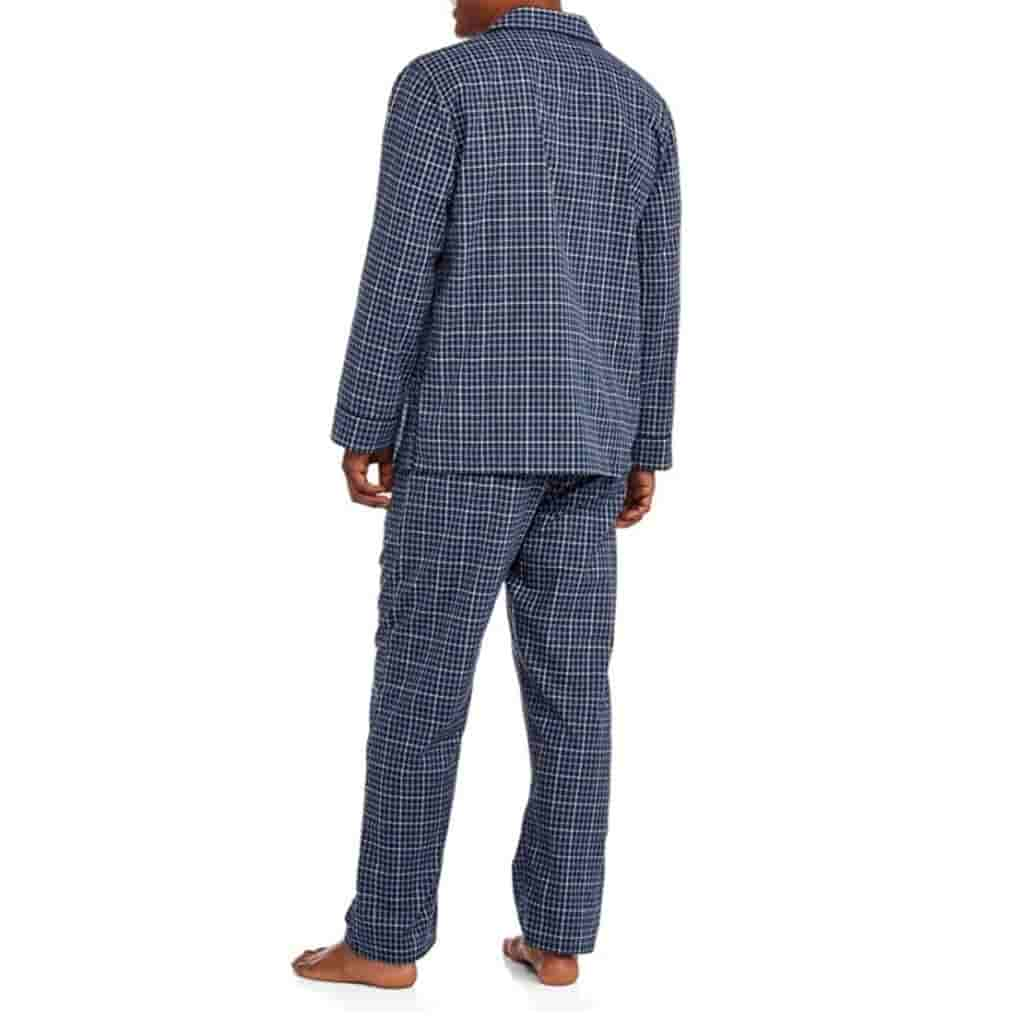 Hanes offers a plaid pajama set that's made with a blend of cotton and polyester. They're light, comfortable, and easy to sleep in. Since they're lightweight pajamas, it's best to wear them in the spring and summer.
Buy the Hanes Woven Plain-Weave Pajama Set from Amazon (opens in a new tab).
6. L.L. Bean Organic Cotton Pajama Set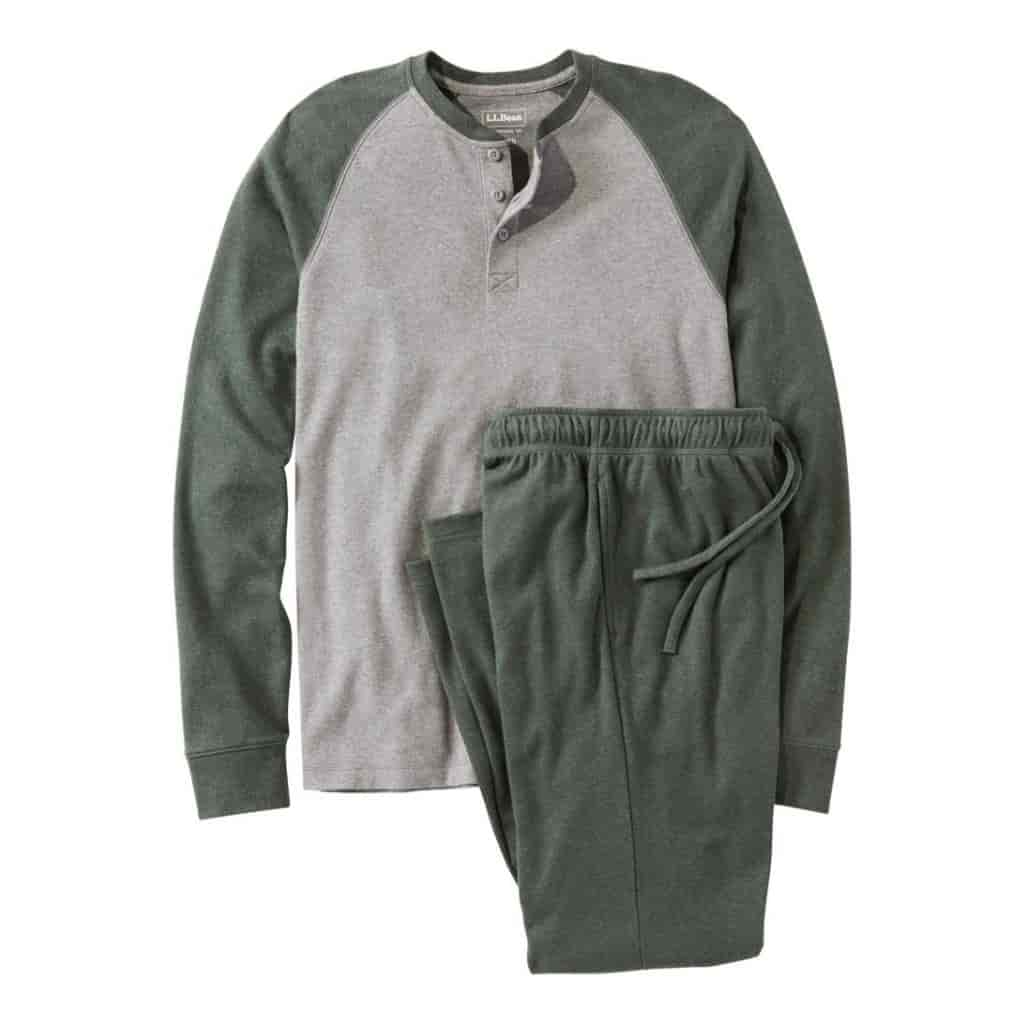 L.L. Bean has a high-quality organic cotton pajama set that's not only comfortable but also good for the environment. The simple design of the henley and pants make it perfect for loungewear or all-day wear.
Buy the Organic Cotton Pajama Set from L.L. Bean (opens in a new tab).
Conclusion
Excellent and comfortable pajamas are necessary for you to unwind at the end of the day. You spend many hours of the day and your life sleeping, be sure you do it in luxury.
More resources:
Featured image courtesy of Nordstrom.