Whether you're spending the day in the sun or relaxing inside your home, t-shirts are a wardrobe essential. Find out what the best ones are.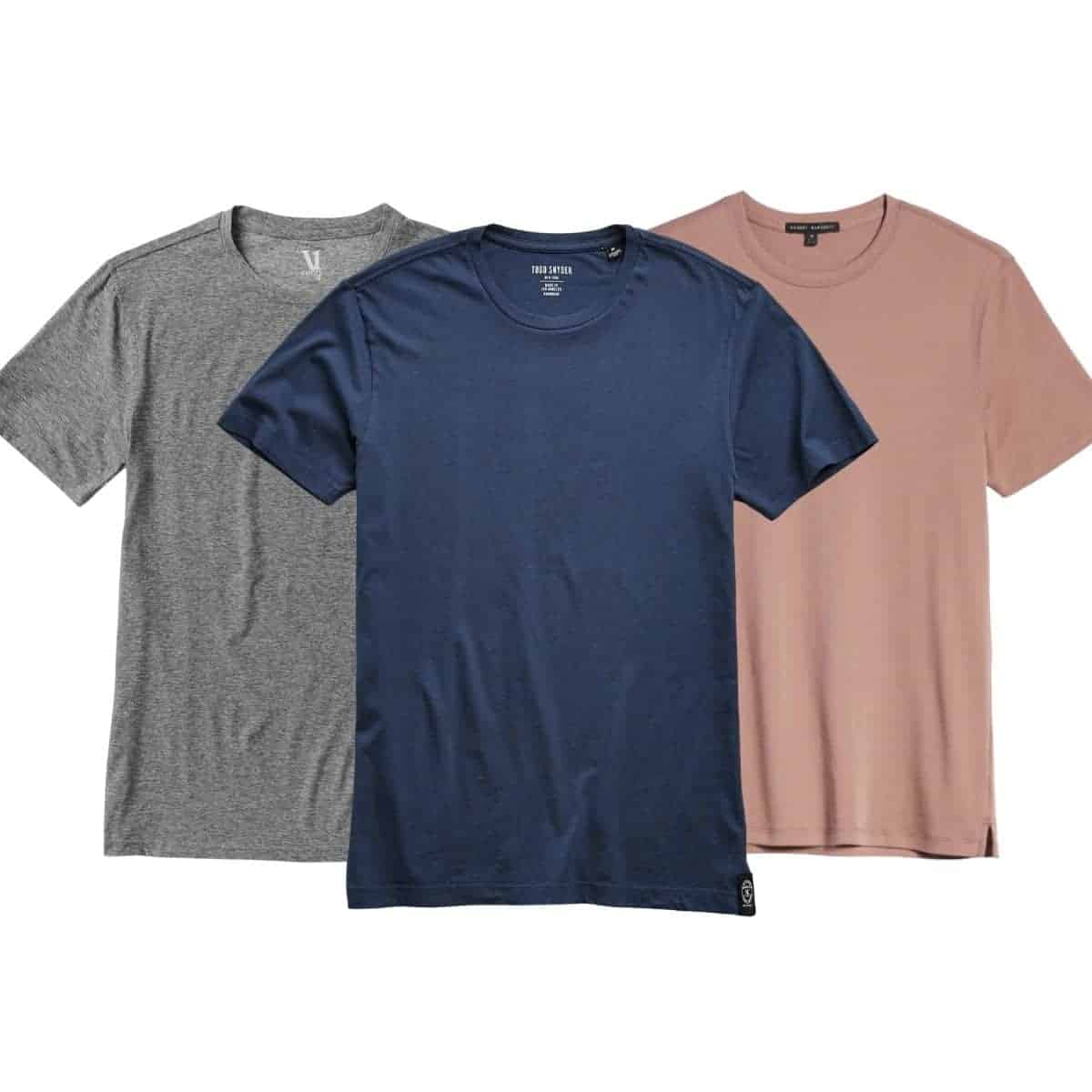 1. Everlane The Organic Cotton Crew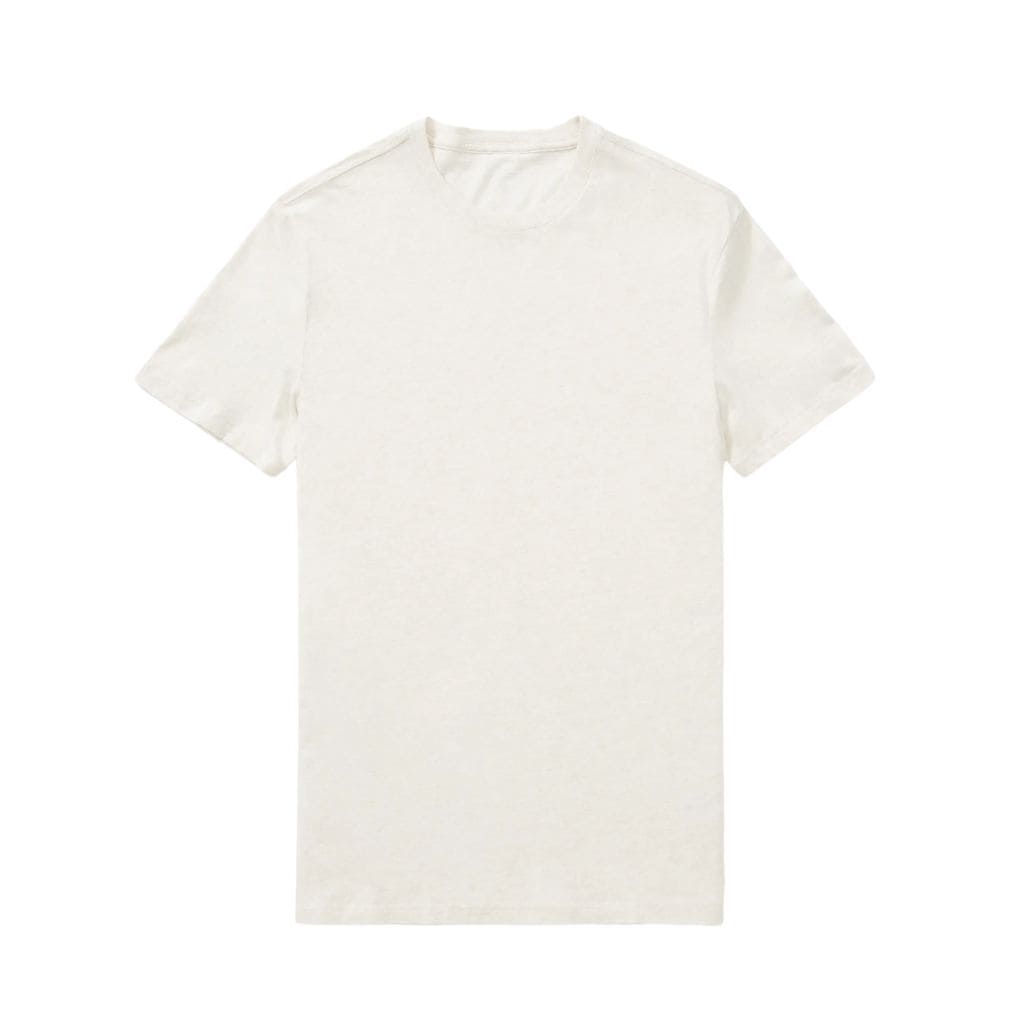 The Organic Cotton Crew from Everlane is the best t-shirt that you can own right now.
It costs less than most t-shirts while being made with high-quality organic cotton that's midweight and durable. There are also 14 different colors that you can choose from.
Buy The Organic Cotton Crew from Everlane for $18.
2. Vuori Strato Tech Tee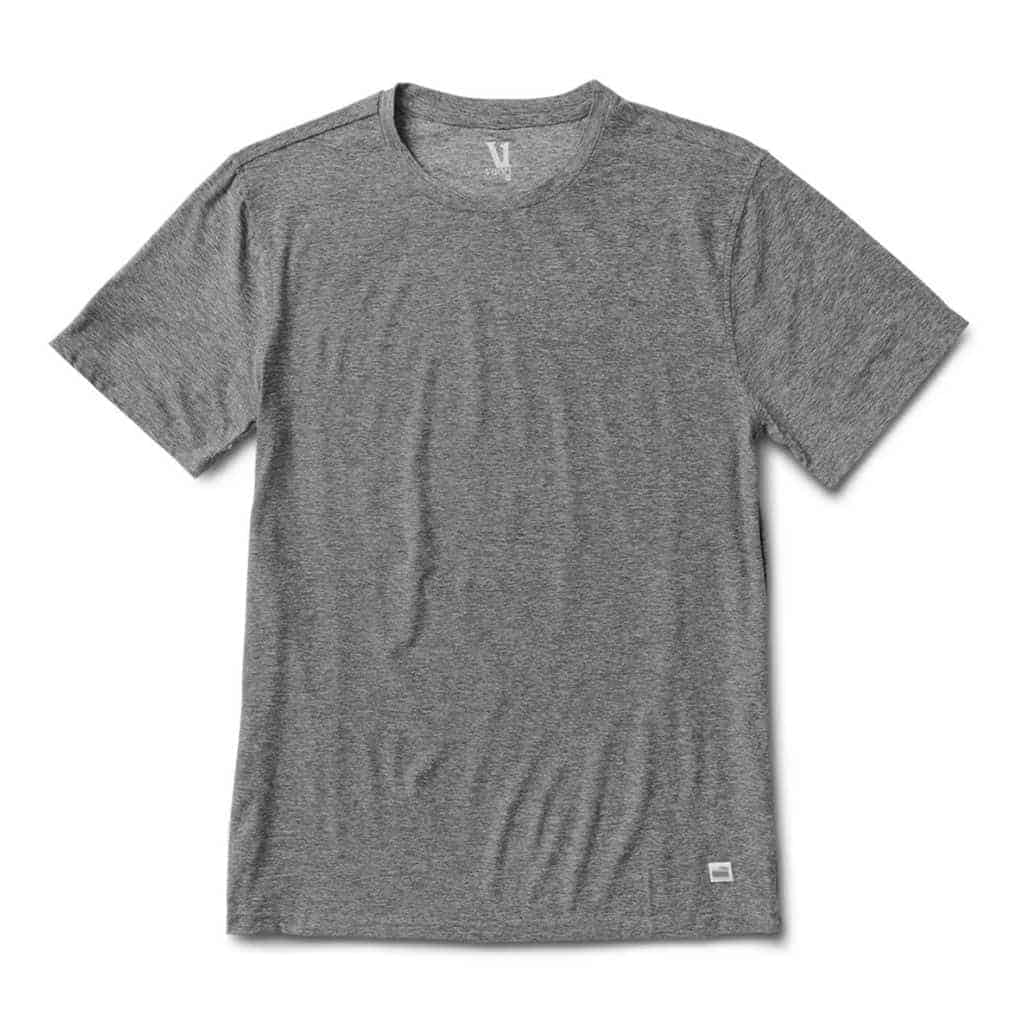 Vuori's Strato Tech Tee doubles as a workout shirt and one that you can wear casually.
The moisture-wicking, quick-drying, and anti-odor features ensure that you don't have to worry about your sweat. It's extremely soft, comfortable, and offers sun protection with UPF 30+.
Buy the Strato Tech Tee from Vuori for $44.
3. Lululemon The Fundamental T-Shirt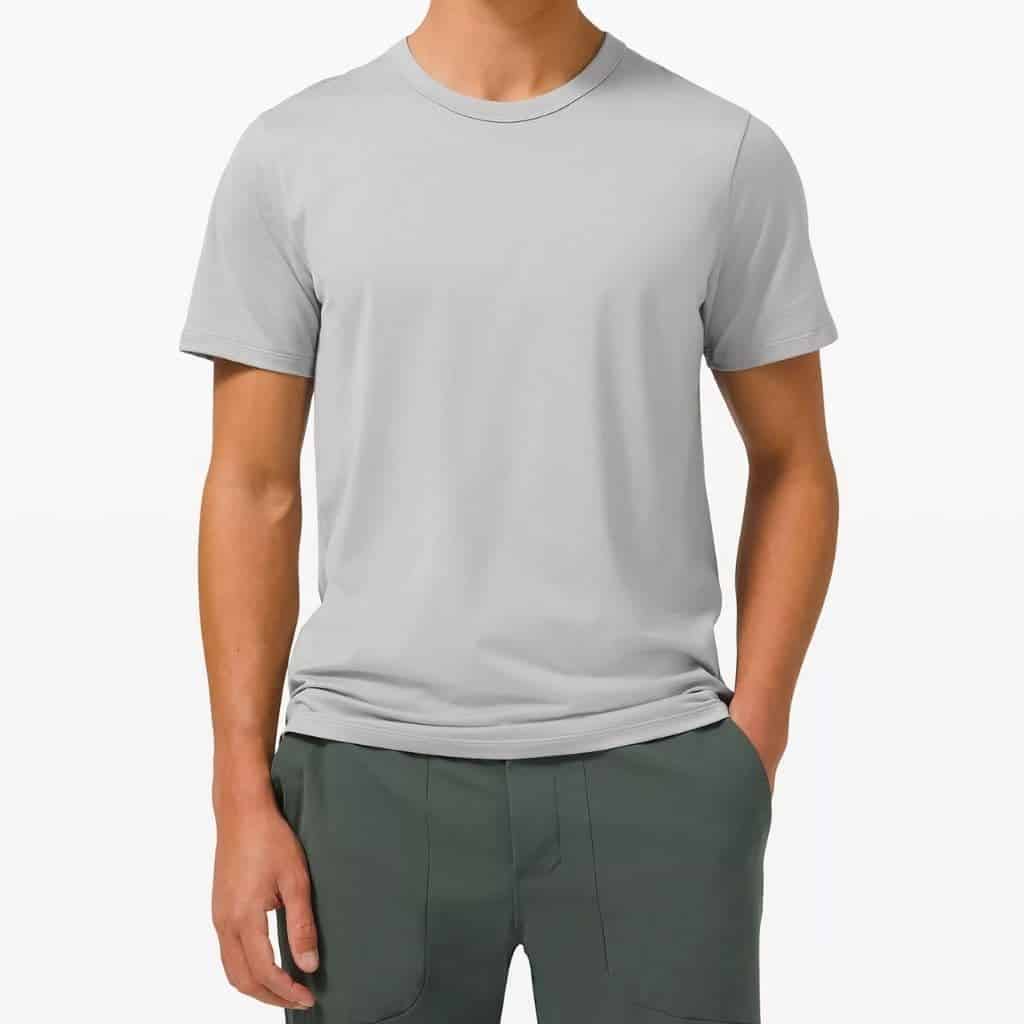 Lululemon's The Fundamental T-Shirt is designed to be worn anytime you leave your home. It has a classic fit and will become a staple in your wardrobe.
It's made with Pima cotton, nylon, lyocell, and Lycra elastane. The materials create a great blend that's soft, stretchy, quick-drying, and abrasion-resistant.
Buy the The Fundamental T-Shirt from Lululemon for $68.
4. rag & bone Miles Cotton Tee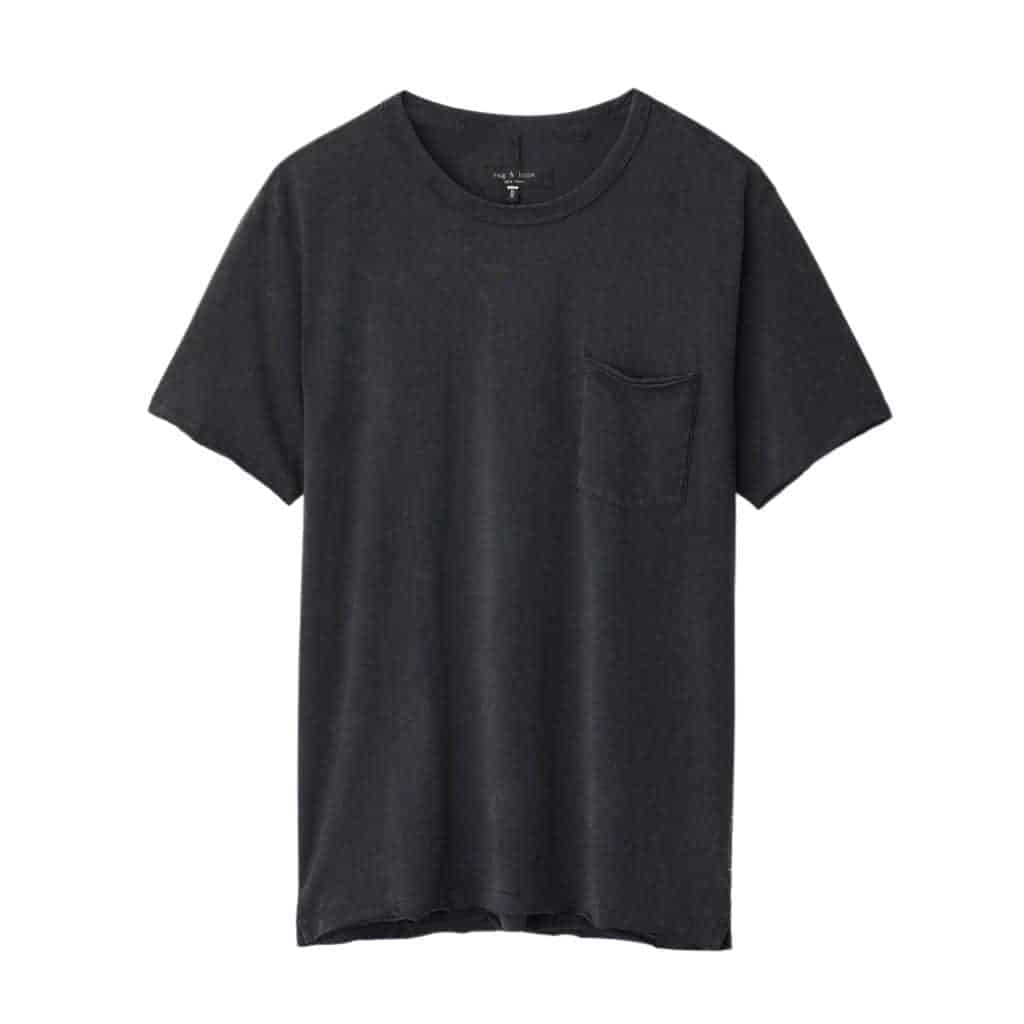 For a comfortable and casual t-shirt, the Miles Cotton Tee by rag & bone is an excellent choice.
It's made out of soft and lightweight Peruvian cotton, which gives you all-day comfort. The classic fit makes it look more relaxed, and the shirt has a worn look to it.
Buy the Miles Cotton Tee from rag & bone for $115.
5. Outdoor Voices Weekender Shortsleeve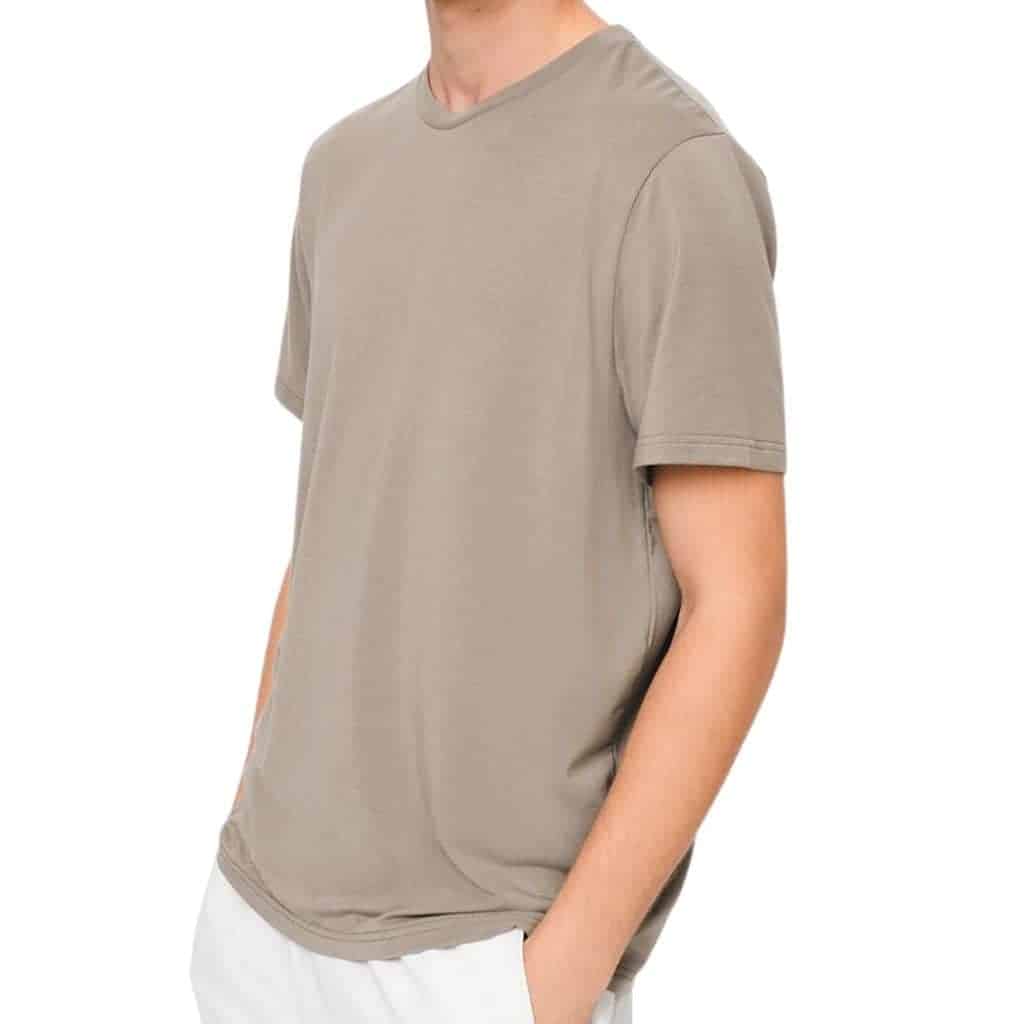 If you're looking for a nature-friendly t-shirt, Outdoor Voices has the one that you need. It has a more relaxed fit, so it's great for a chill day.
The shirt is made with polyester, lyocell, and spandex, a natural-synthetic blend of wood pulp fibers. It also wicks away sweat and feels soft when you wear it. You'll stay dry and be comfortable.
Buy the Weekender Shortsleeve from Outdoor Voices for $58.
6. Robert Barakett Georgia Crewneck T-Shirt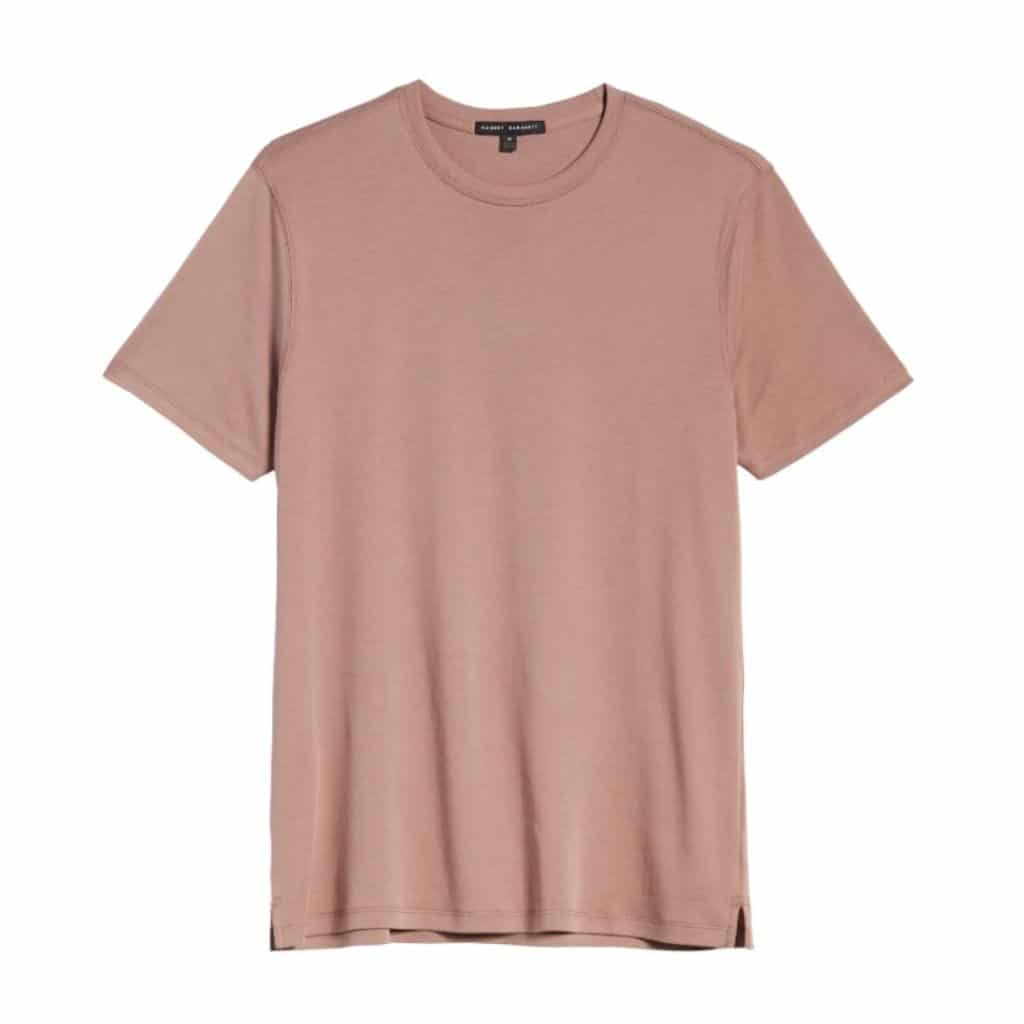 Robert Barakett makes some of the best t-shirts around. They fit well, are extremely comfortable, and come in many colors.
The Georgia Crewneck T-Shirt is made from Pima cotton, which is soft and comfortable. It also has side vents, which do a great job at keeping you cool.
Buy the Robert Barakett Georgia Crewneck T-Shirt from Nordstrom for $59.50.
7. Carhartt Force Cotton T-Shirt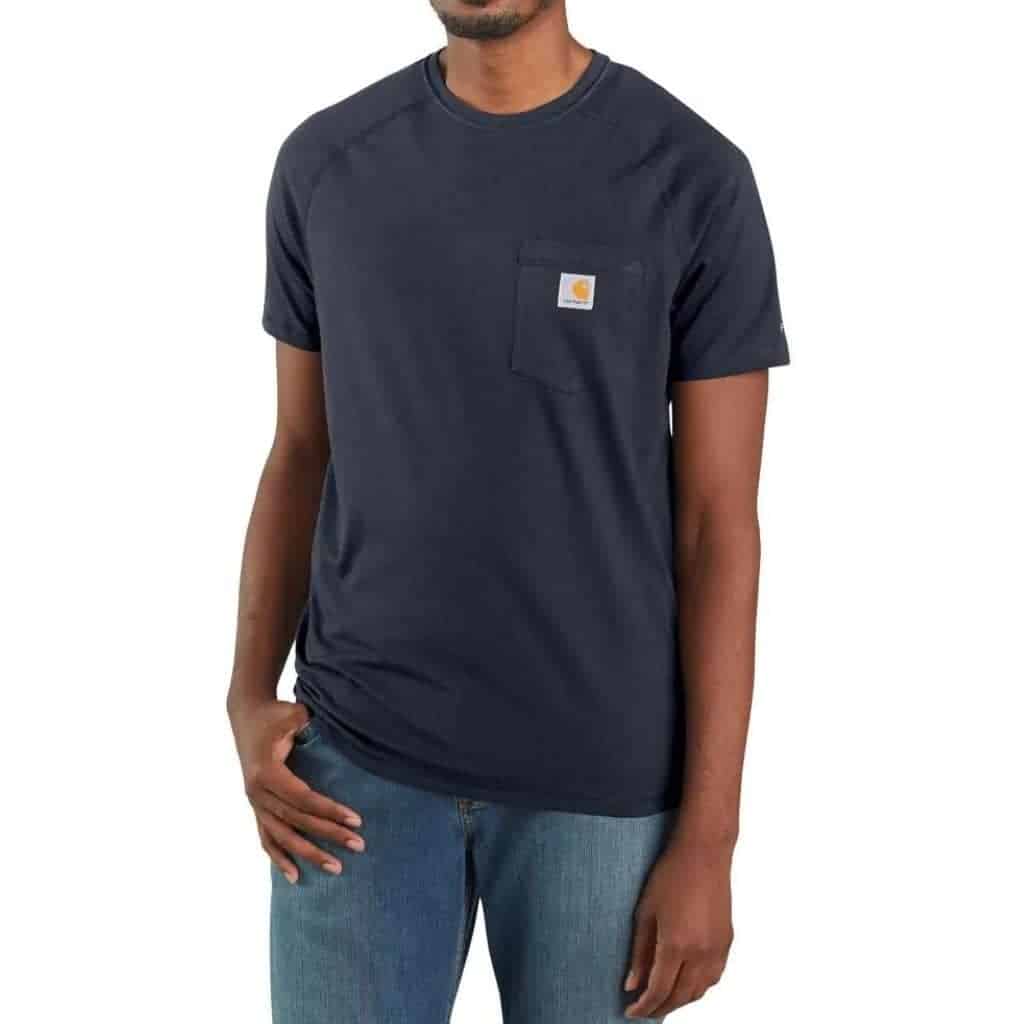 Looking for workwear? Carhartt is the go-to brand. The Force Cotton T-Shirt is a midweight tee that's great at wicking away sweat. If it gets wet, don't worry because it also has quick-drying features.
The shirt has a relaxed fit, which gives you plenty of space to move comfortably. It's the perfect shirt to wear if you're getting your hands dirty. It also features the classic sewn-on Carhartt patch on the pocket.
Buy the Force Cotton T-Shirt from Carhartt for $26.99.
8. Sunspel Classic T-Shirt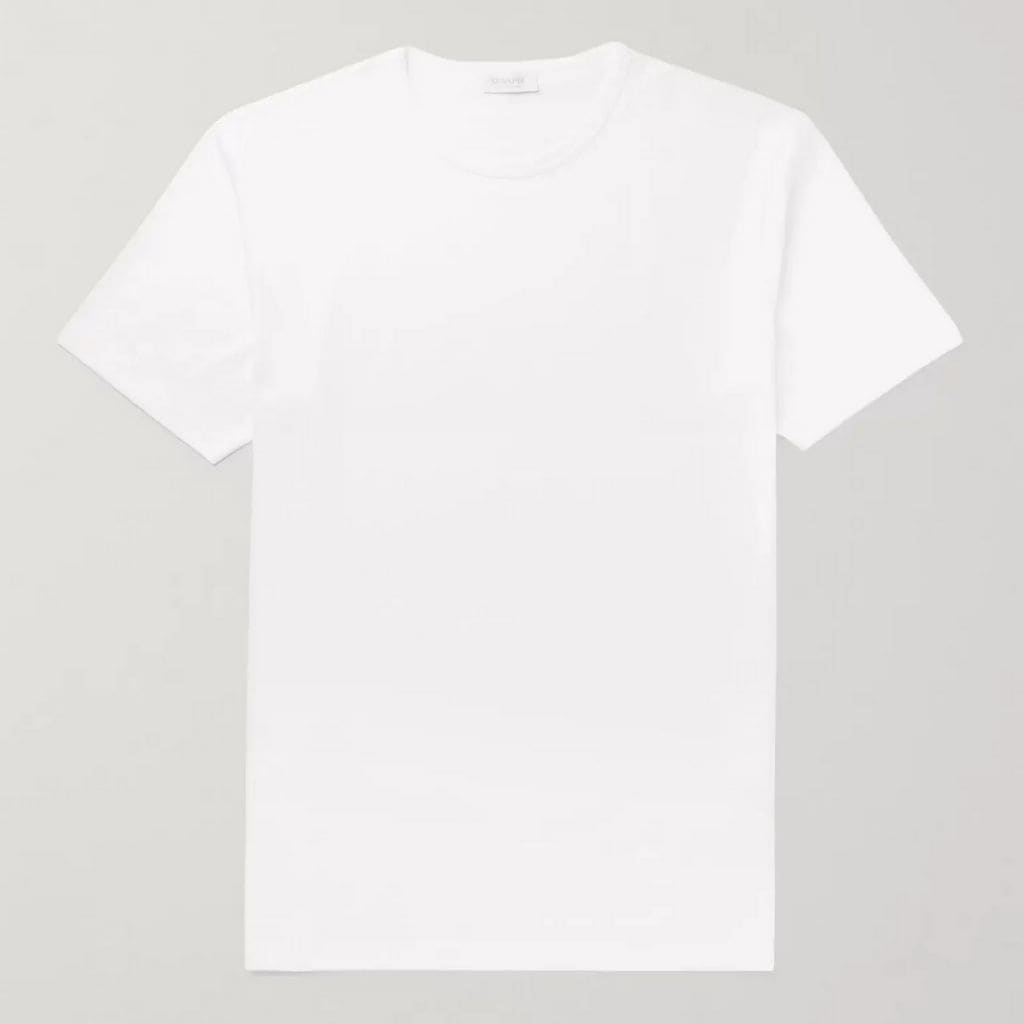 Yes, the t-shirt is simple. However, Sunspel offers one that's a luxury, high-quality, and timeless choice. The Cotton-Jersey T-Shirt will always be in style.
It's made with 100% cotton in the United Kingdom. You can get it in white, black, navy, charcoal, red, or forest green. All of the choices are colors that can pair well with many outfits.
9. Todd Snyder Classic Jersey T-Shirt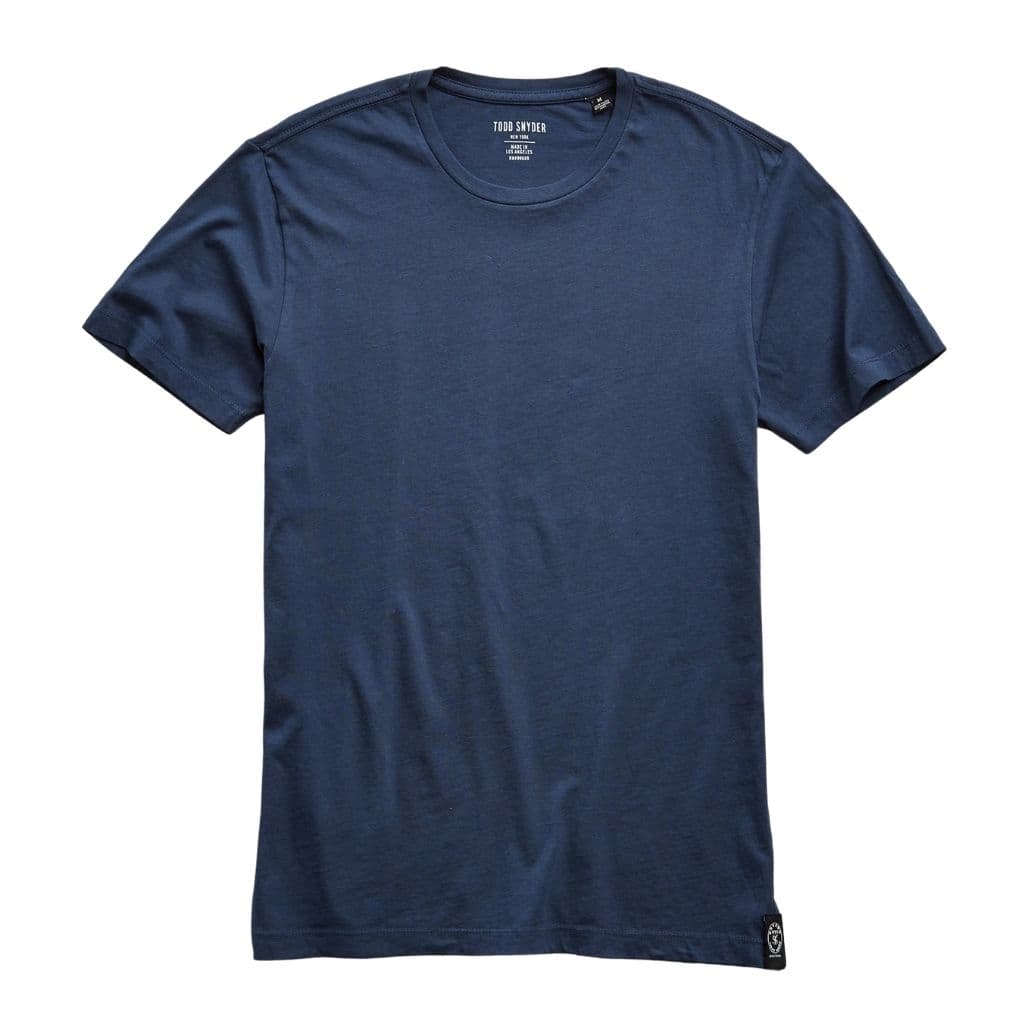 Todd Snyder's Classic Jersey T-Shirt is made with premium cotton in Los Angeles. It's clean, minimal, soft, and one that you can wear throughout the year.
It looks great by itself or layered. There's a good chance it'll become one of your favorite tops.
Buy the Classic Jersey T-Shirt from Todd Snyder for $68.
10. Gap Organic Cotton Pocket T-Shirt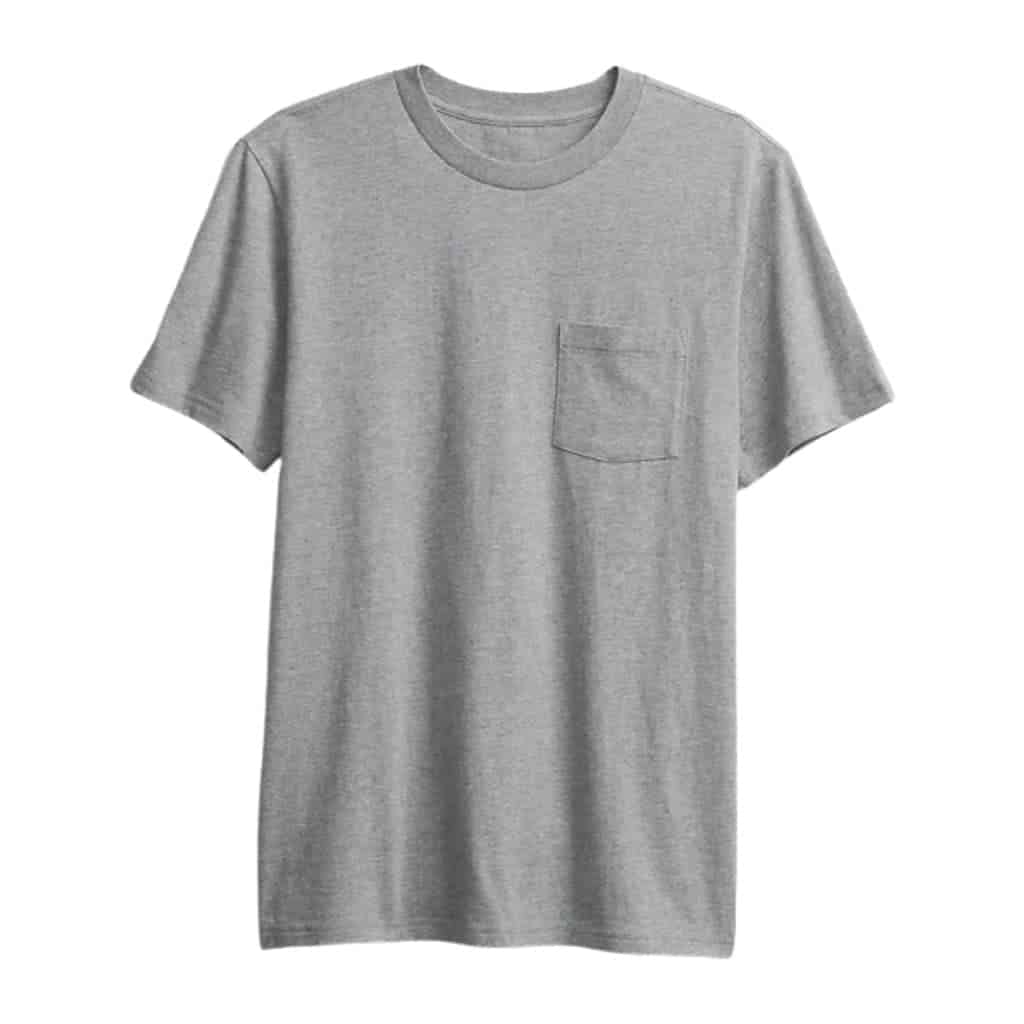 The Pocket T-Shirt from Gap is made with 100% organic cotton. Costing less than $20, you get a lot of quality for the price.
The material is soft, and the pocket adds a nice touch to the shirt. Overall, it's an excellent shirt because it looks great and comes at a budget-friendly price.
Buy the Organic Cotton Pocket T-Shirt from Gap for $19.95.
11. Kotn Essential Crew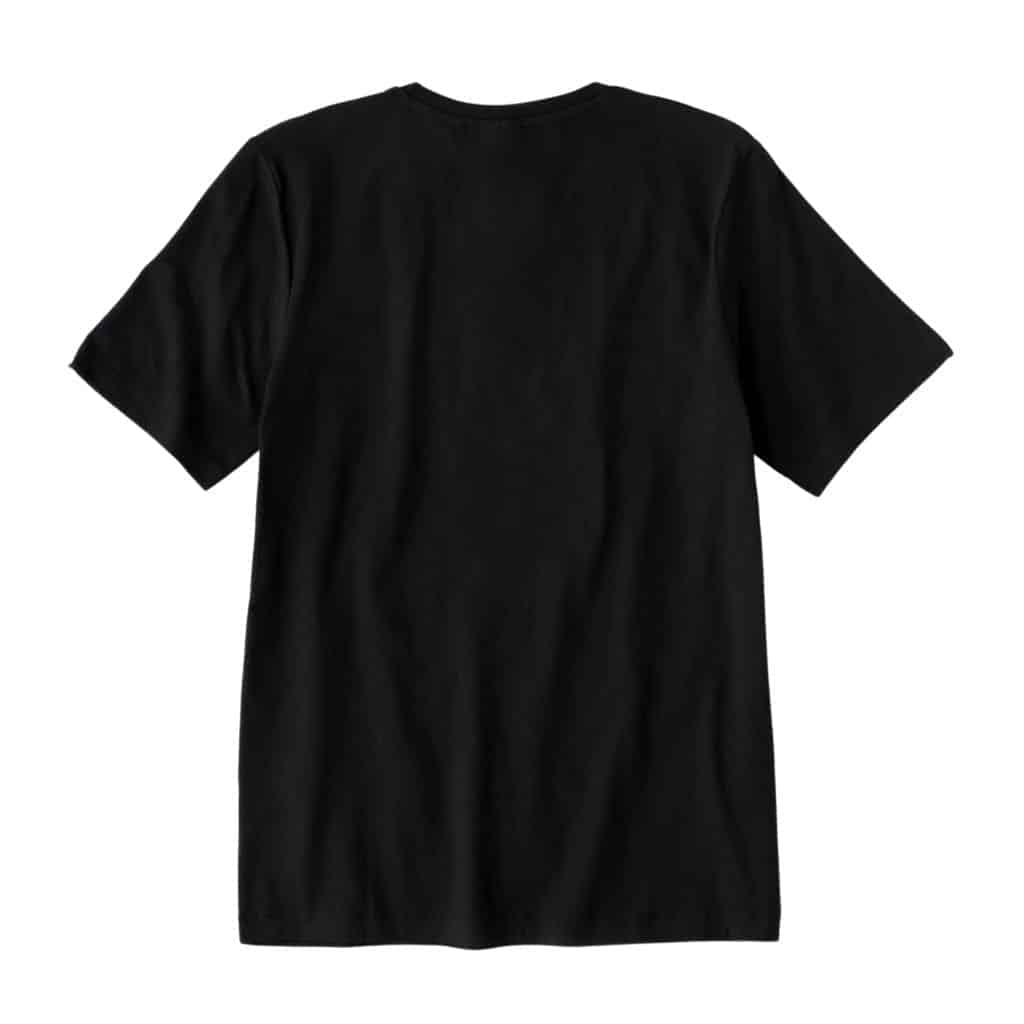 The Essential Crew by Kotn is a midweight cotton jersey t-shirt that's durable and soft. It'll have a slim fit around your body, and the sleeves offer a more relaxed fit, as it has more room.
Kotn makes high-quality shirts that have a timeless design and fit. It'll become a wardrobe essential once you try it on.
Buy the Essential Crew from Kotn for $30.
12. Uniqlo Supima Cotton T-Shirt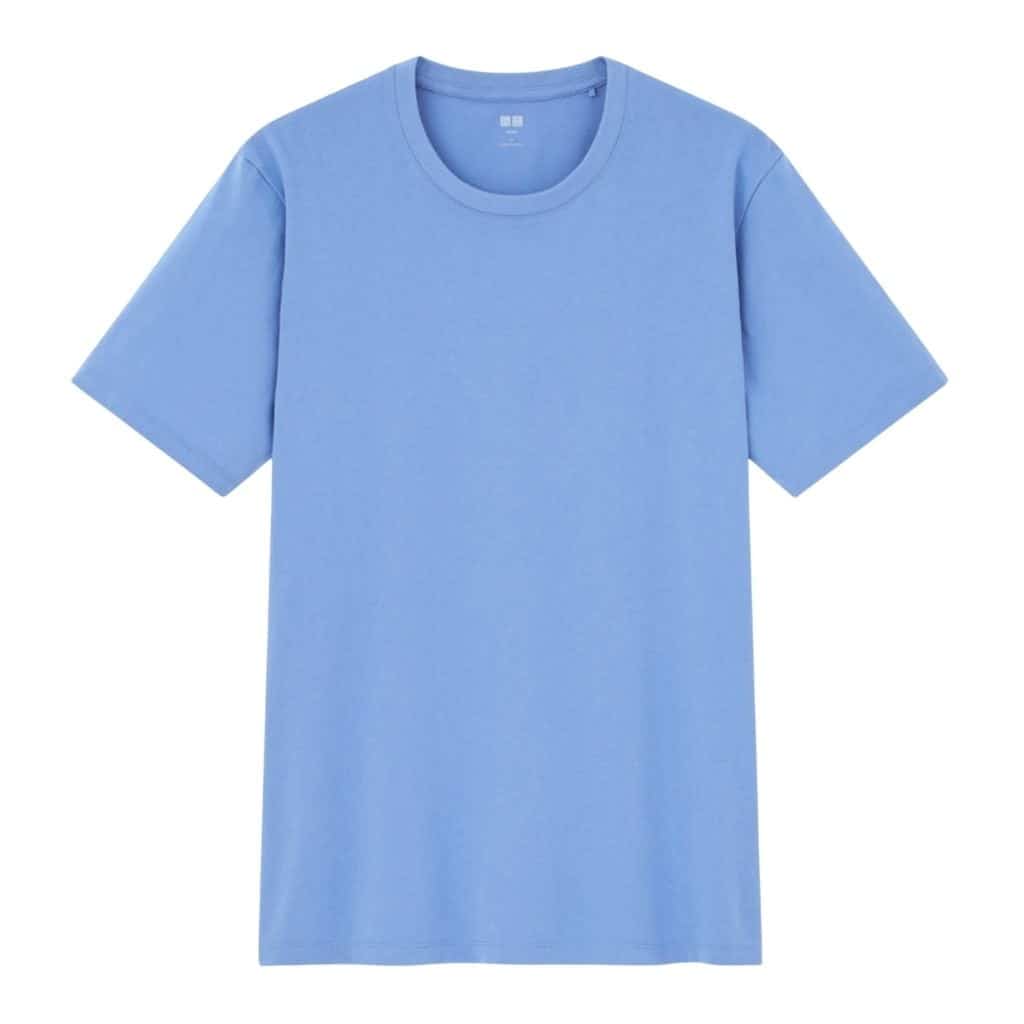 Uniqlo is known for making stylish and minimal clothing while being budget-friendly. The Supima Cotton T-Shirt features long fibers and has an elegant sheen.
You can get the shirt in 11 different colors, and the sizes range from XXS to 3XL. It's a great shirt to wear casually, and you'll also be comfortable all day long.
Buy the Supima Cotton T-Shirt from Uniqlo for $14.90.
13. Bombas Pima Cotton Soft Stripe T-Shirt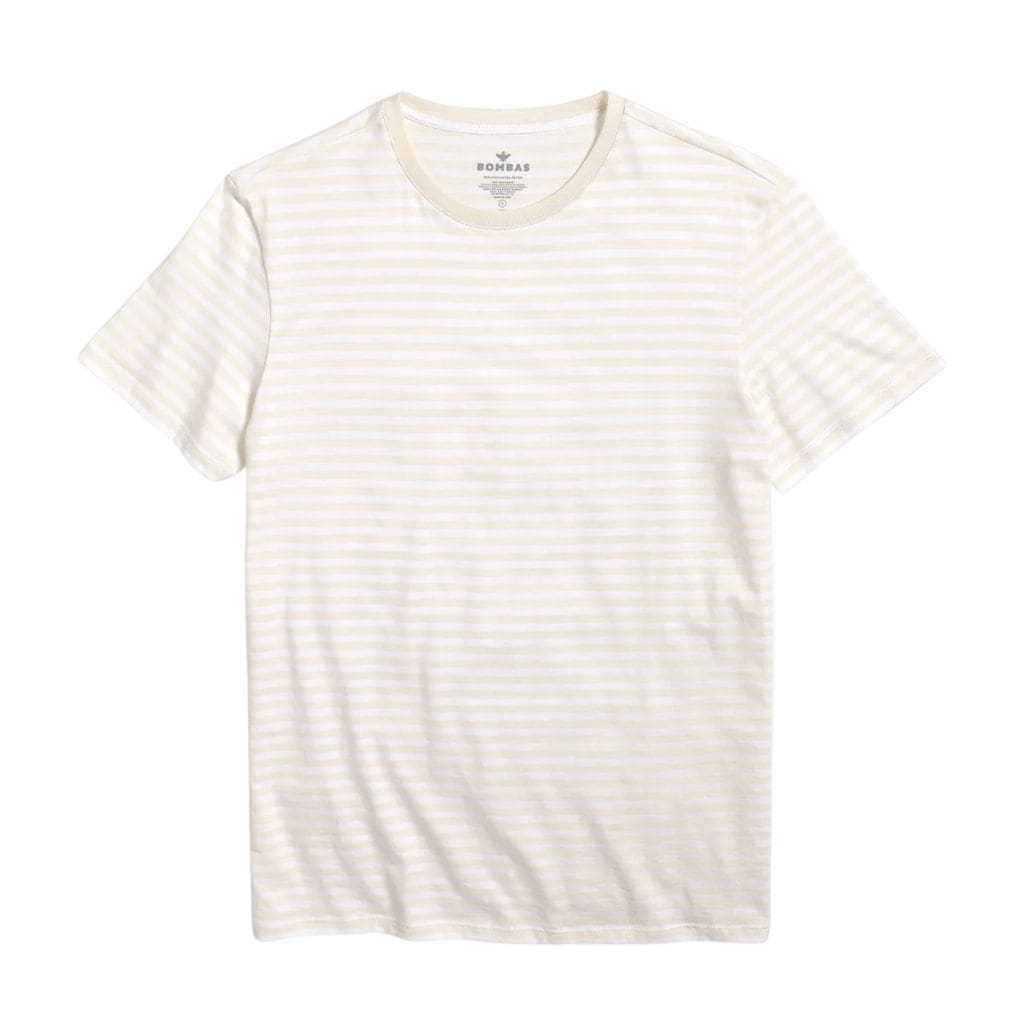 Bombas is no longer just a sock company. One of the areas they've expanded to is t-shirts, and it's great that they did. Their shirts have soft seams and a midweight feel.
The Pima Cotton Soft Stripe T-Shirt is so soft, and you'll want to live in it. The neckline doesn't have a tag, which ensures that your neck doesn't get itchy.
Buy the Pima Cotton Soft Stripe T-Shirt from Bombas for $36.
Related: Bombas Socks Review
14. H&M Regular Fit COOLMAX® T-shirt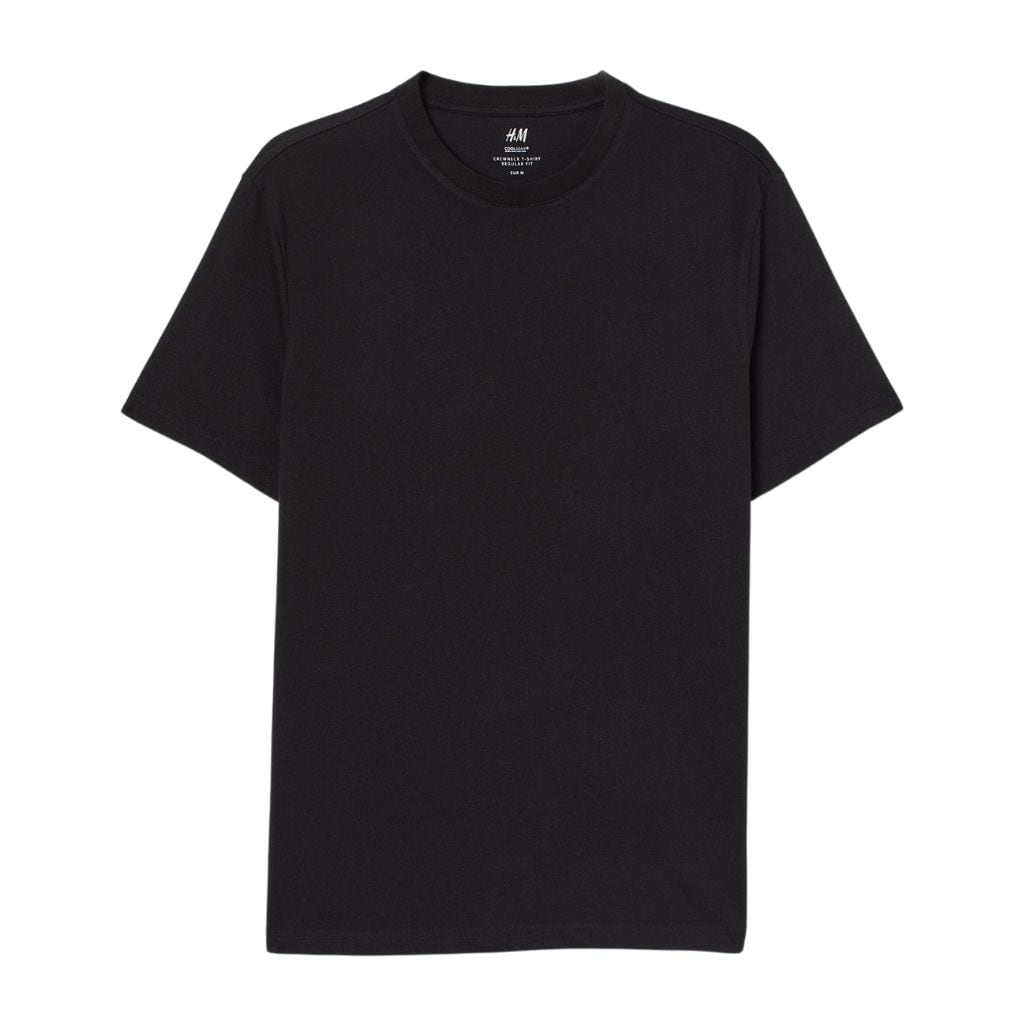 H&M created the COOLMAX® T-shirt to be soft, comfortable, and functional. It's made with a soft cotton blend and fast-drying polyester. The shirt does a great job at wicking away moisture and regulating temperature.
You can choose between black and white. Both are essential colors that you must have in your wardrobe.
Buy the Regular Fit COOLMAX® T-shirt from H&M for $12.99.
15. Buck Mason Pima Classic Tee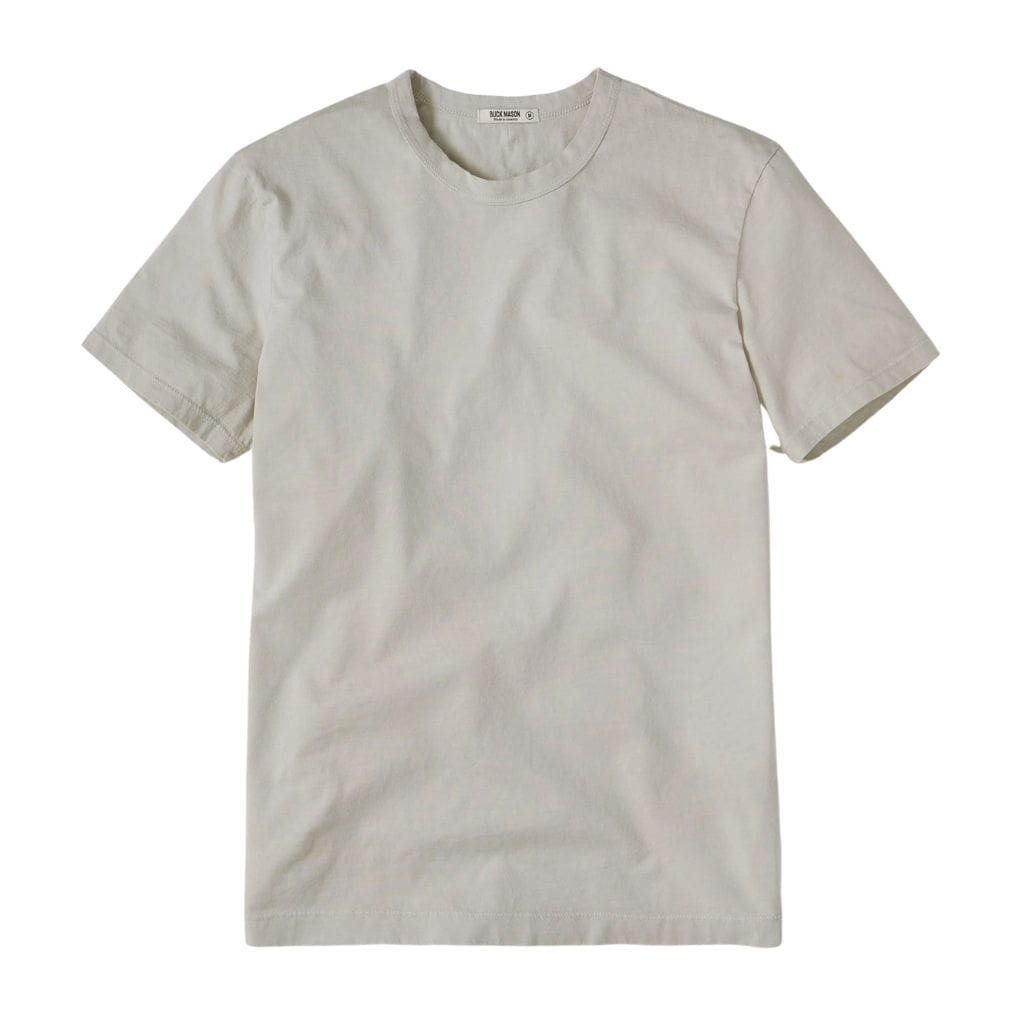 Buck Mason's Pima Classic Tee is one of the best that you'll find. It's highly praised by many for being the best tee. The shirt is made with Pima cotton, and it's breathable, making it perfect for a warm day.
It comes in four colors, white, black, bone, and ink. All four are great colors to have because of their versatility.
The Pima Classic Tee has a vintage-inspired straight hem. However, the curved hem is another popular choice. It's actually one of the styles that made Buck Mason popular.
Buy the Pima Classic Tee from Buck Mason for $35.
Frequently asked questions
The following are answers to common questions about t-shirts.
What's the best t-shirt brand?
Overall, the best t-shirt brand is Everlane. Their t-shirts are made well and with the environment in mind. They're also comfortable and look great.
How should a t-shirt fit?
A well-fitted t-shirt is slim, but not tight. The stitching sits at the end of your shoulder, and the sleeves end right before your biceps. The bottom of the shirt should sit right at your belt line.
What's the best quality material for t-shirts?
Cotton is the most common and softest material for t-shirts. There are different types of cotton, and the best is typically Pima cotton.
Conclusion
A classic t-shirt is a must-have clothing item. Whether you're wearing it by itself on a sunny day or layered under a jacket on a cold day, it's essential.
Overall, Pima cotton is the best material. However, look for blends if you want something that you can sweat in.
Featured image courtesy of Vuori, Todd Snyder, and Nordstrom.
About David Em
Founder
David Em is the founder of Next Level Gents, the ultimate destination for tips and advice about style, grooming, fitness, and success.