Home espresso machines are great for enjoying coffee in the comfort of your home, and save money in the long-run. We'll review several features and budgets.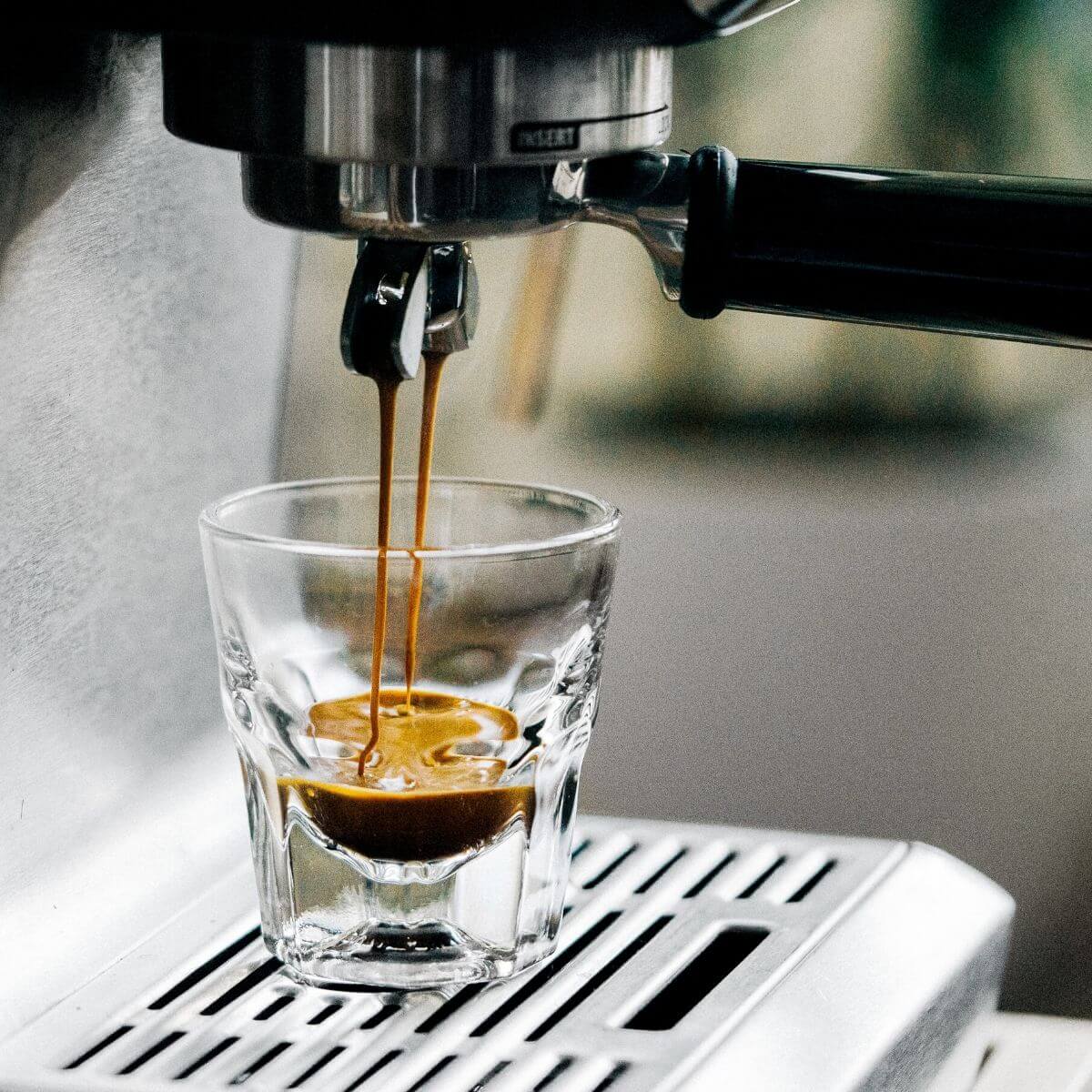 This post contains links to products from one or more of our advertisers. We may receive compensation when you click on links to those products. For more information, read Affiliate Disclosure.
Contents:
The difference between coffee and espresso
Espresso is coffee. However, not all types of coffee are espresso. Although espresso isn't made with different coffee beans, the difference is how you prepare it.
Related: Best coffee shops in Seattle
It's a concentrated form of coffee that's made by forcing pressurized hot water through finely-ground coffee beans. The beans are ground to a sand-like size, instead of sea salt.
Espresso originated from Italy and can be served hot or cold. Each serving of espresso is 1 ounce and also referred to as a "shot".
An espresso shot is made of the three following parts:
Heart: The bottom layer, which is the dark brown base. The heart is where the bitter taste comes from.
Body: The middle layer, which should be a caramel brown color. The body holds the espresso's aroma.
Crema: A creamy, sweet, and brown foam that sits on top.
Types of machines
Home espresso machines allow you to have coffee whenever you want. Before deciding on a machine, you need to know what the different types are and how they function.
Manual machines are also known as Piston machines. It's the original way to make espresso and requires precision and focus. To pull a shot of espresso, you pump a lever.
Semi-automatic machines give you hands-on experience and more control over the process. Instead of using a lever for water flow, it uses a button. Semi-automatic machines are great for authentic taste.
Automatic machines do most of the work for you. You'll grind the beans, fill the portafilter, and tamp it to level the grounds. Once you pull the shot, it'll stop after about 25 seconds on its own. The size of the drink is automated, and some can be programmed.
Super-automatic machines do it all. From the initial grind to the finished drink. They're the most expensive option, but also the most efficient for a quality taste.
Capsule or pod machines use a capsule or pod that's filled with ground coffee to make drinks. They're the easiest to use because you insert the pod, then press a button, and the drink will be made for you.
Best home espresso machines
The following are the best machines to create great-tasting espresso: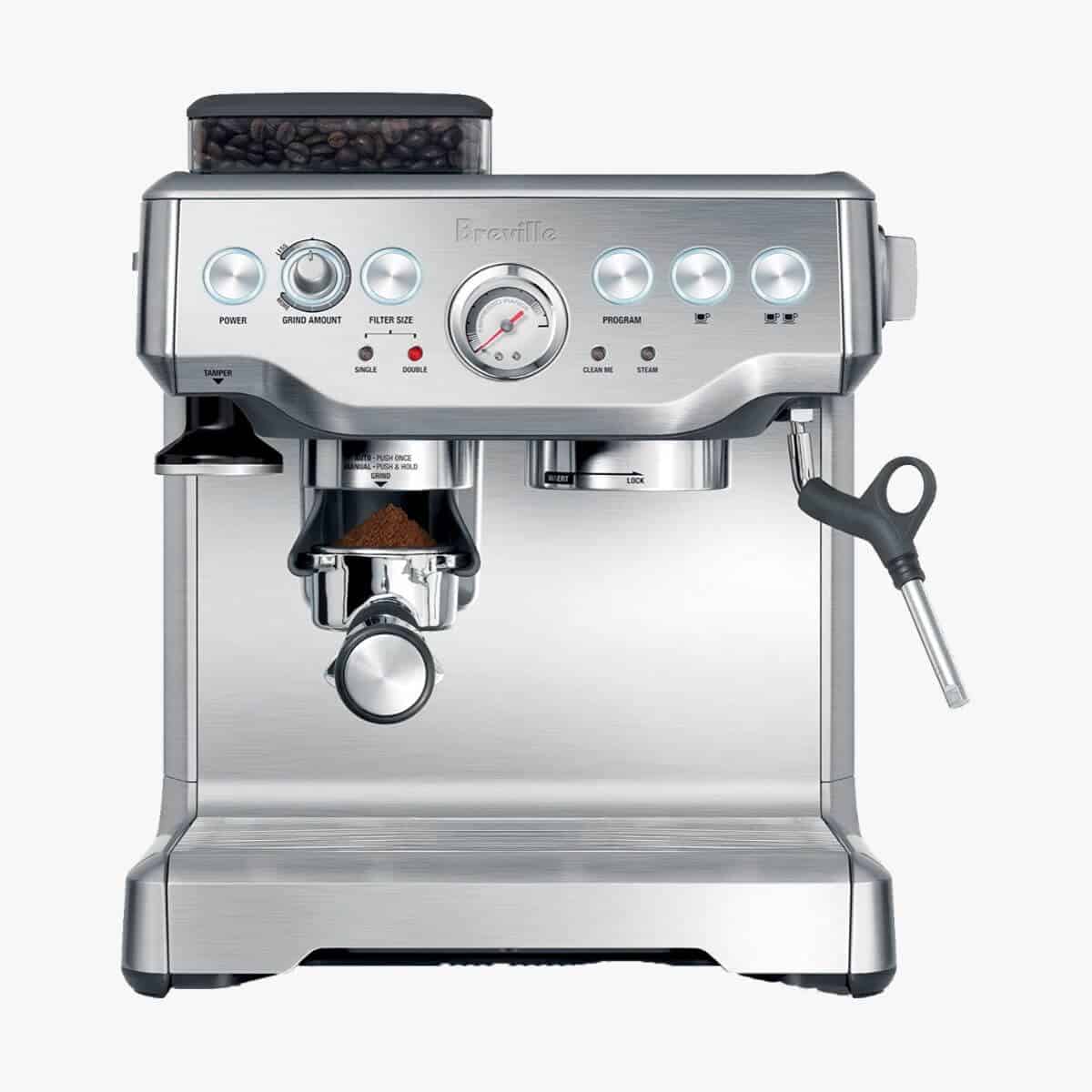 Overall, the Breville Barista Express is a great semi-automatic machine for home use. You control the grind size and amount with its dose-control grinding. Buy from Amazon.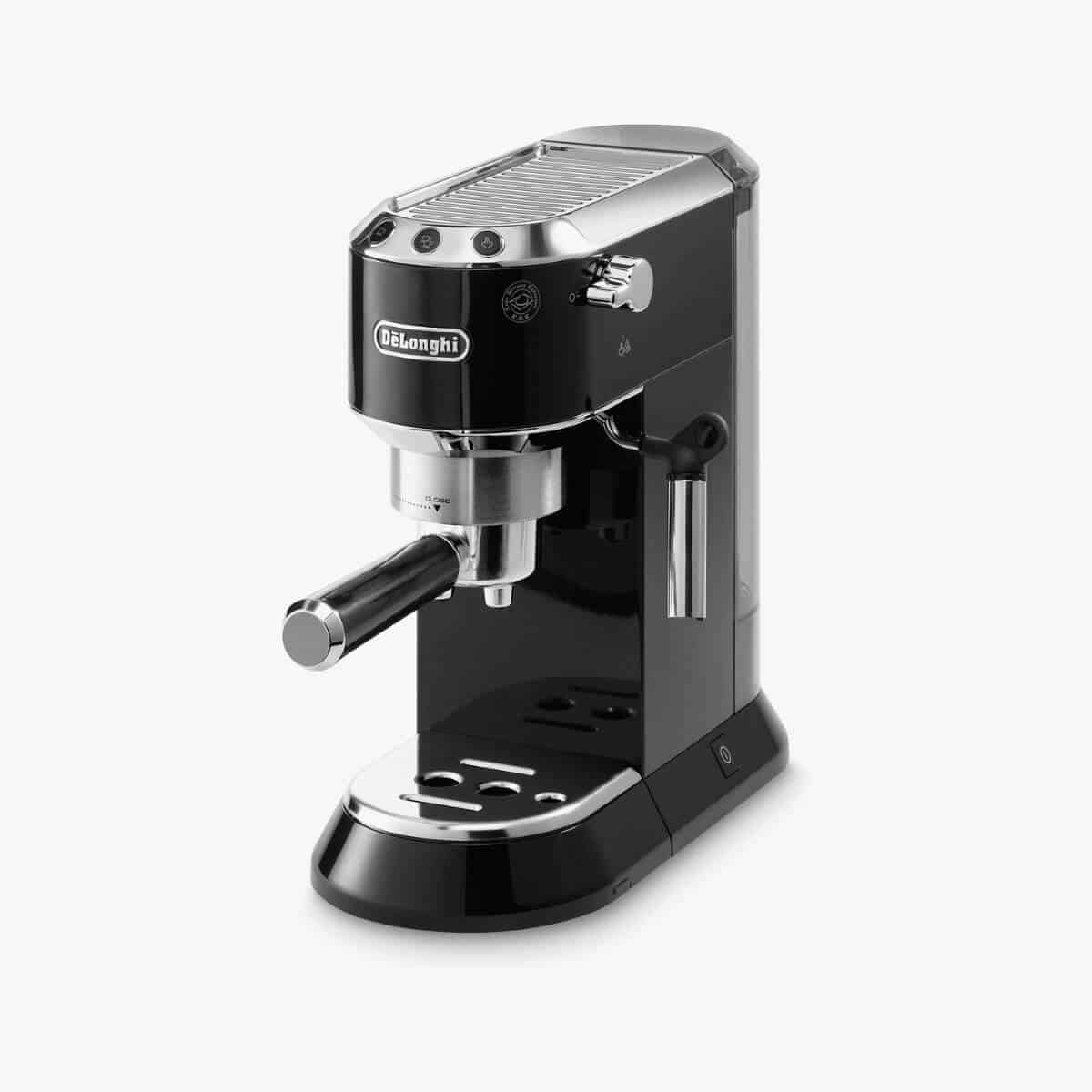 The De'Longhi Dedica EC 680 is an automatic machine, which takes up a small amount of counter space. It's an affordable option and is great if you want a beginner machine. Buy from Amazon.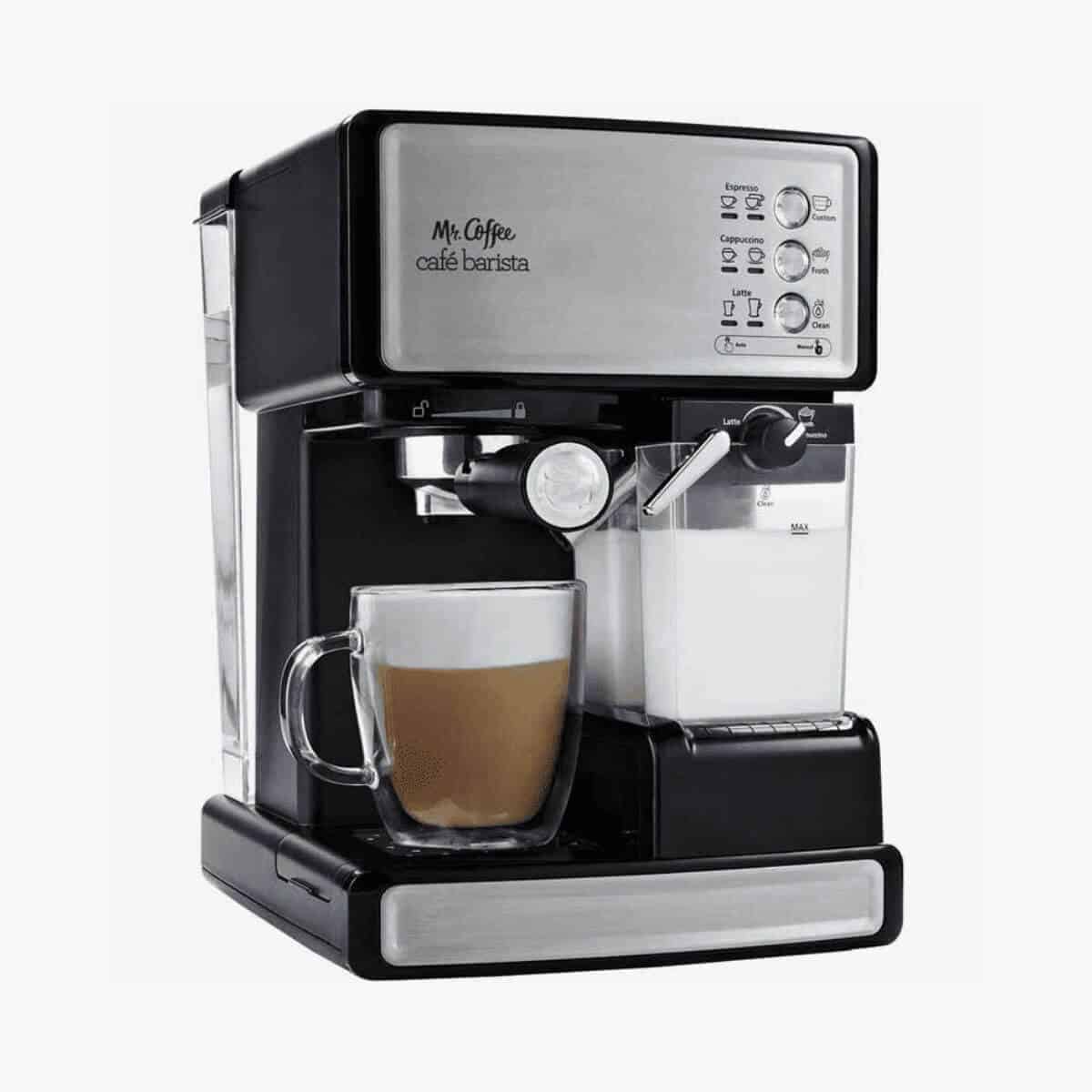 The Mr. Coffee espresso machine is a semi-automatic that's simple and easy to use. Buy from Amazon.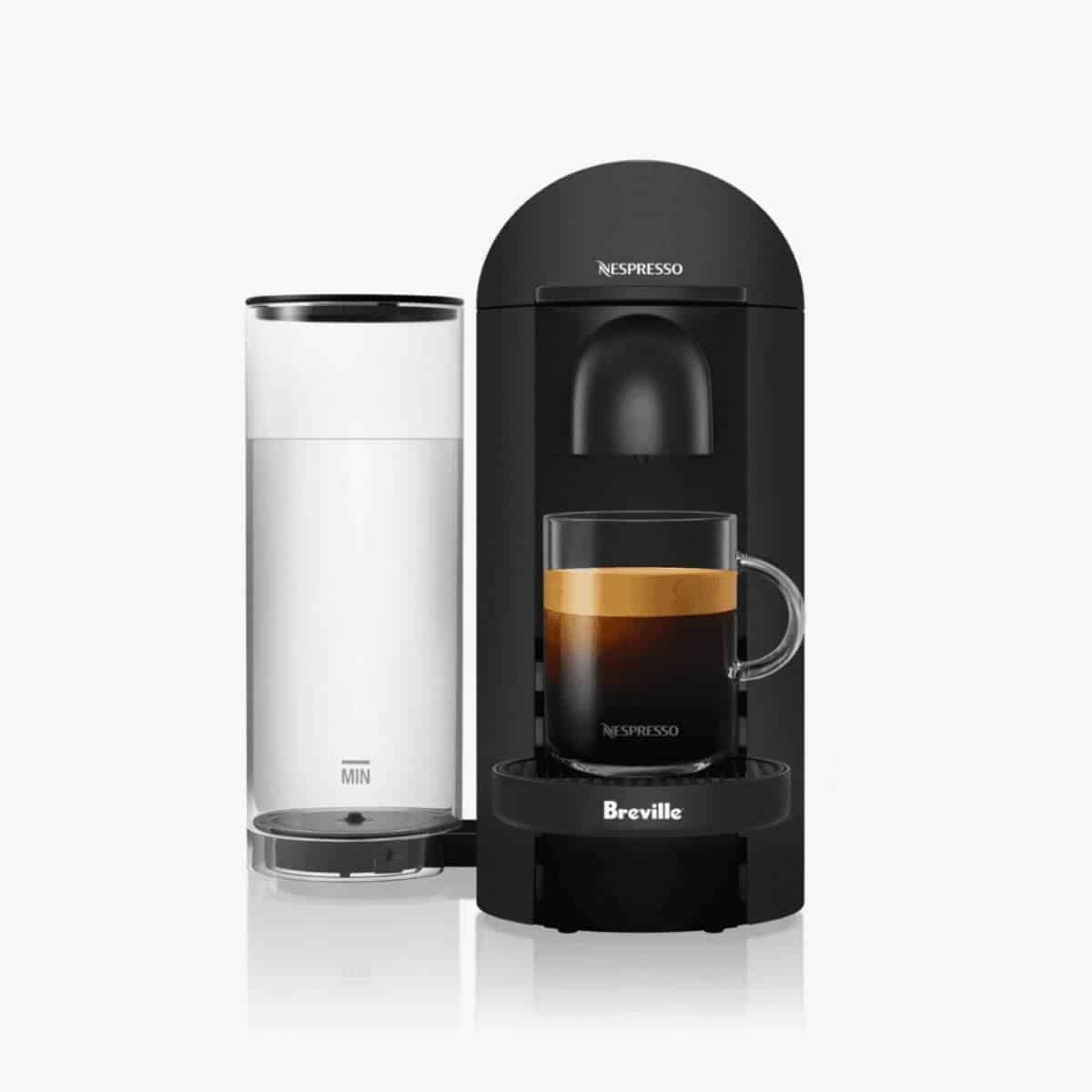 The VertuoPlus is easy to use and can brew five cup sizes at the touch of a button. During the brewing process, it forms a rich and smooth crema. Buy from Amazon.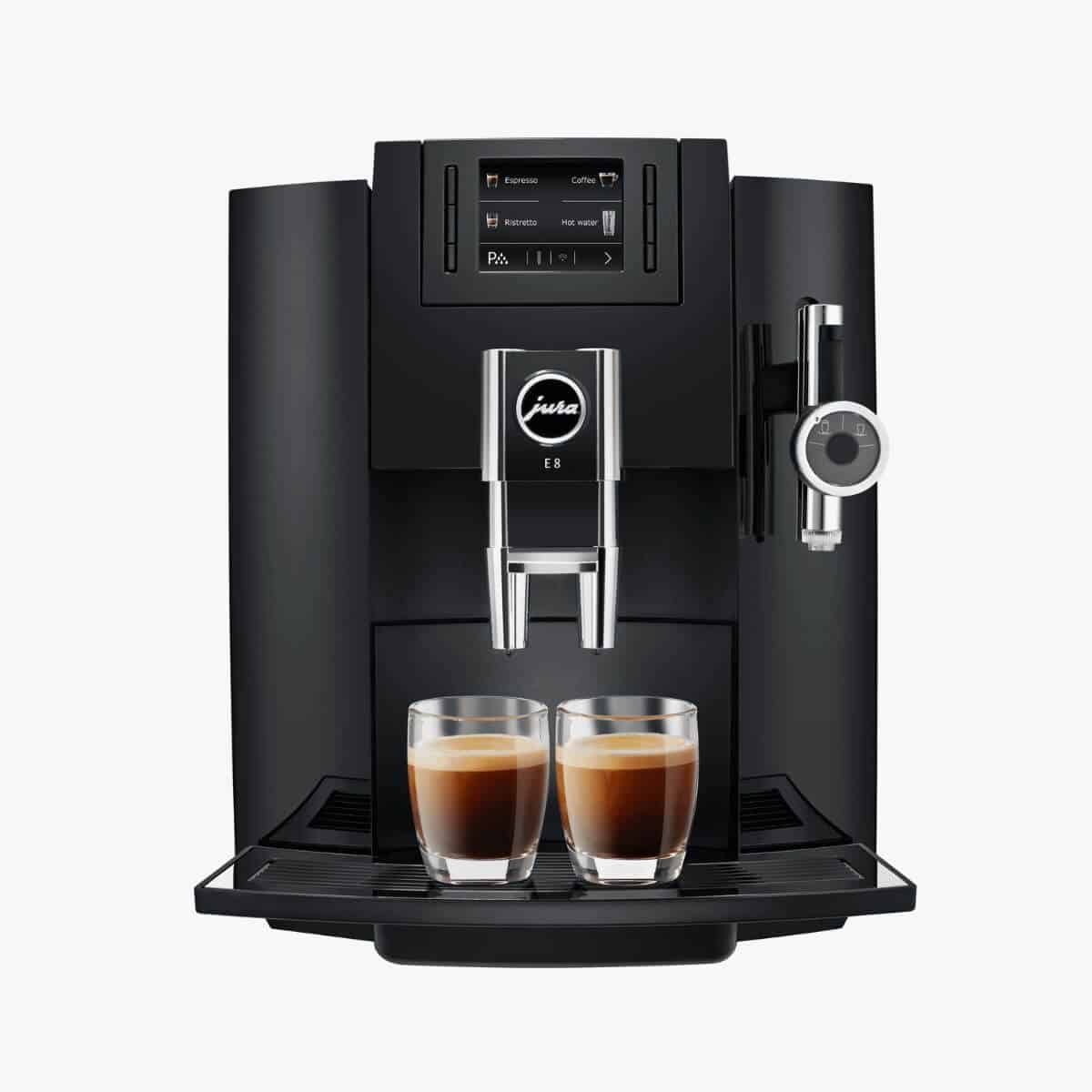 Jura created the E8 with the coffee connoisseur in mind. Although it's a bit pricey, it's highly rated and produces coffee-shop level espresso. The E8 is the superior automatic coffee machine with a sophisticated design. Buy from Amazon.
How to make espresso
Take the following steps to make espresso at home:
Turn on the espresso machine to warm it up.
Finely grind the beans into the portafilter.
Press down on the grounds with a tamp to level the grounds.
Install the portafilter into the machine.
Place a warm cup underneath and pull the shot.
Enjoy your espresso.
Note: The volume of liquid in each shot should be 1 ounce and takes approximately 20 seconds to pour.
Frequently asked questions
Are home espresso machines worth it?
Yes, home espresso machines are worth the investment. With the large price range, you'll be able to find one that fits your budget. If you're buying coffee every day, then investing in a machine and learning how to make your favorite drink will save you money in the long-run.
What are the most important features?
Durability, grinding capacity, water storage, and the method of cleaning are the most important features. By understanding these things, you'll be able to make a good decision and ensure it lasts.
Conclusion
Choosing the right espresso machine based on your budget is a great decision if you drink espresso-based drinks regularly. Be sure to maintain it and enjoy your coffee for many years.
Featured photo courtesy of Unsplash.