When it comes to your nails, you can either get a manicure or do it yourself. We'll show you exactly how to cut your nails the right way.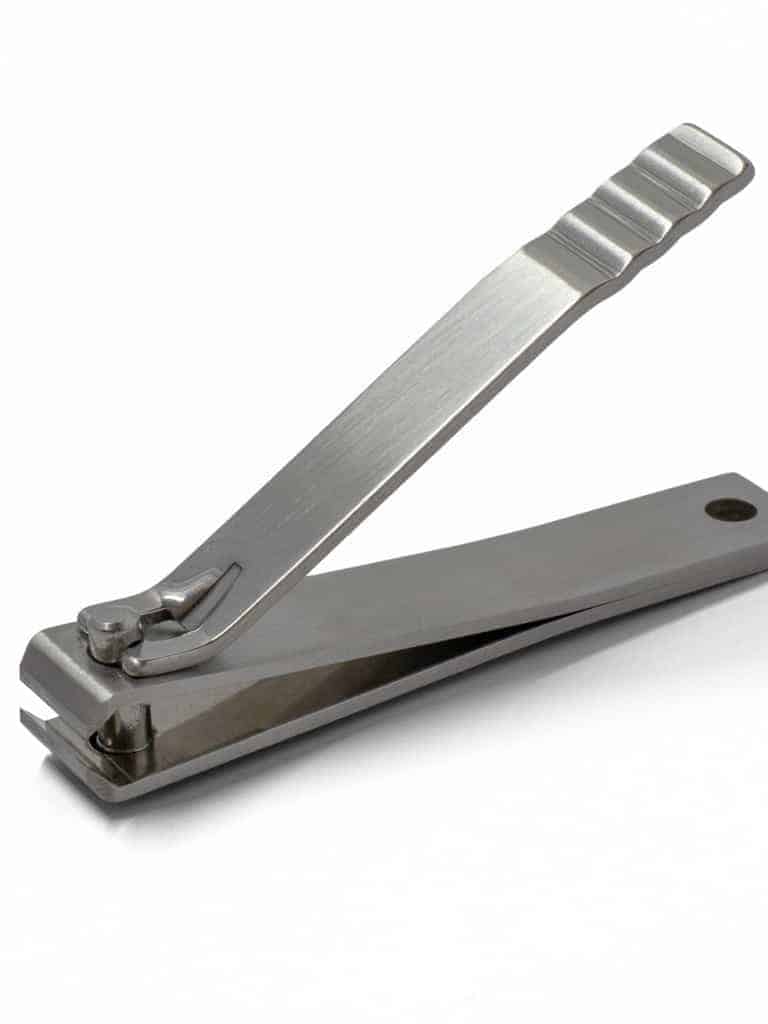 This post contains links to products from one or more of our advertisers. We may receive compensation when you click on links to those products. For our affiliate disclosure, visit this page.
Tools for Cutting Your Nails
3 tools that you'll need:
5 Steps
According to the American Academy of Dermatology, here are the proper steps:
Soften your nails in warm water
Clip your nails with a slight curve
Round your nails by filing
Wash your hands
Moisturize your hands
Is It Bad to Remove Your Cuticles?
Yes, removing your cuticle is purely cosmetic. Cuticles protect your nail root, so it's important to leave them alone (Source: American Academy of Dermatology).
When Should You Cut Your Nails?
This depends on how quickly your nails grow and the length that you want them to be. Typically, you should cut your nails once a week.
Does Cutting Nails Make Them Grow Faster?
No, cutting your nails doesn't affect the rate at which your nails grow. Instead, they help keep your nails healthy and prevent them from breaking as they grow longer.
Should My Nails Be Wet or Dry?
When you cut your nails, it's a best practice to soften your nails in warm water and towel-dried.
Can I File My Nails Instead of Clipping?
No, it's a two-step process. You'll clip your nails first, then file them.
How Should I File My Nails?
Filing your nails back and forth can weaken your nails, so it's the best practice to file in one direction. (Source: American Academy of Dermatology).
Conclusion
Clipping your nails is an important aspect of men's grooming and will keep you looking well-kept. Learning how to cut your nails properly is important for how your hands look and feel.
By taking these steps, you'll be able to safely cut your nails and keep your hands looking fresh.
Stay connected with us on Instagram and Facebook!
Featured photo by Unsplash