Nail-clipping should be done regularly. When you clip your nails, follow the shape of your cuticles. Then use a nail file to round the nails at the corners.
We receive a commission when you buy through affiliate links on this page.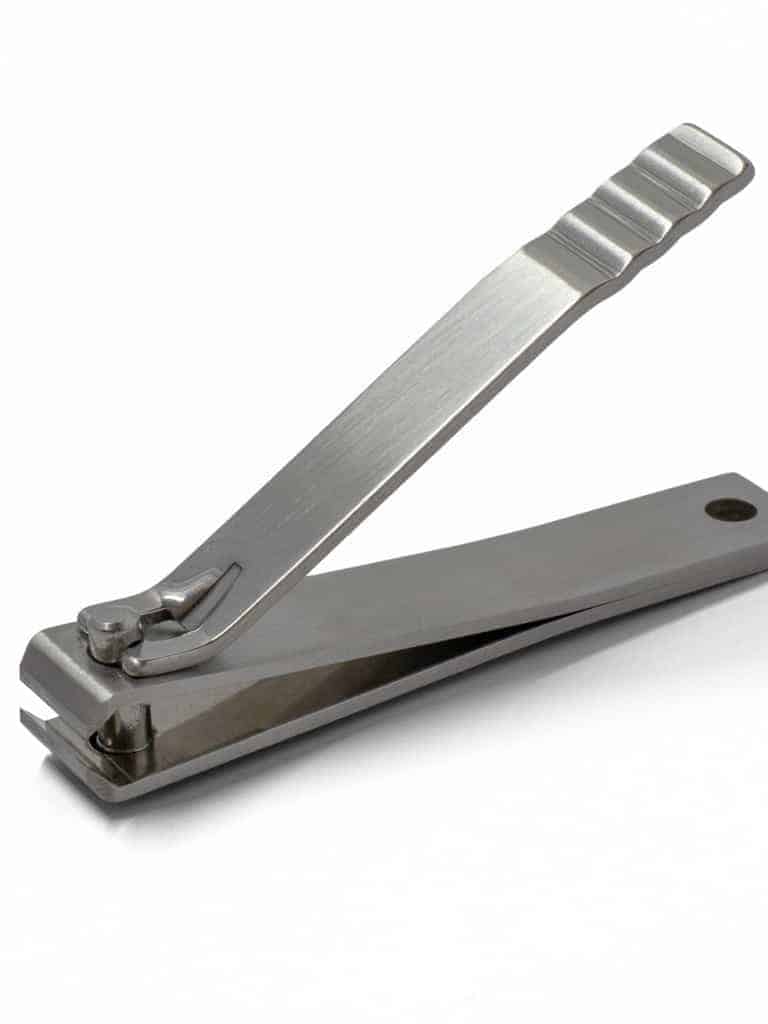 What you'll need
To clip your nails, you need the following tools:
Nail filer or Emory board file.
Lotion.
How to clip your fingernails and toenails
Nail-clipping is an important part of your grooming routine. Your nails are a reflection of overall health. Taking good care of your nails is essential.
To properly trim your fingernails, take the following steps:
Soften your nails by soaking your hands in warm water.
Clip your nails with a slight curve and leaving a small amount of white space at the tip.
Round and smoothen your nails by filing.
Wash your hands.
Moisturize your hands.
Note: The shape of your nail should be an oval that's a reflection of your cuticle.
To trim your toenails, take the following steps:
Soften your nails by soaking your feet in warm water.
Clip your toenails straight across.
Smoothen your nails by filing.
Wash your feet.
Moisturize your feet.
Cleaning your tools
Before each use, make sure your clippers are clean. This will maintain the clippers and is a good practice for personal hygiene.
Along with sanitation, it'll remove any dirt or debris that has built up.
Clean your clippers with disinfectant wipes, or a bowl of hot and soapy water.
Frequently asked questions
Is it bad to remove your cuticles?
Yes, removing your cuticle is purely cosmetic. Cuticles protect your nail root, so it's important to leave them alone (Source: American Academy of Dermatology).
When should you cut your nails?
This depends on how quickly your nails grow and the length that you want them to be. Typically, you should cut your nails once a week.
Does cutting nails make them grow faster?
No, cutting your nails doesn't affect the rate at which your nails grow. Instead, they help keep your nails healthy and prevent them from breaking as they grow longer.
Should my nails be wet or dry?
When you cut your nails, it's best to soften your nails in warm water and towel-dried.
Can I file instead of clipping?
No, it's a two-step process. You'll clip your nails first, then file them.
How should I file my nails?
Filing your nails back and forth can weaken your nails, so it's the best practice to file in one direction.
Conclusion
Clipping your nails is an important aspect of men's grooming and will keep you looking well-kept. Learning how to cut your nails properly is important for how your hands look and feel.
Featured photo courtesy of Unsplash.
About David Em
Founder
David Em is the founder of Next Level Gents, the ultimate destination for tips and advice about style, grooming, fitness, and success.