Winter brings cold weather. Looking stylish and being warm are important aspects of winter fashion. Find out what the essentials are.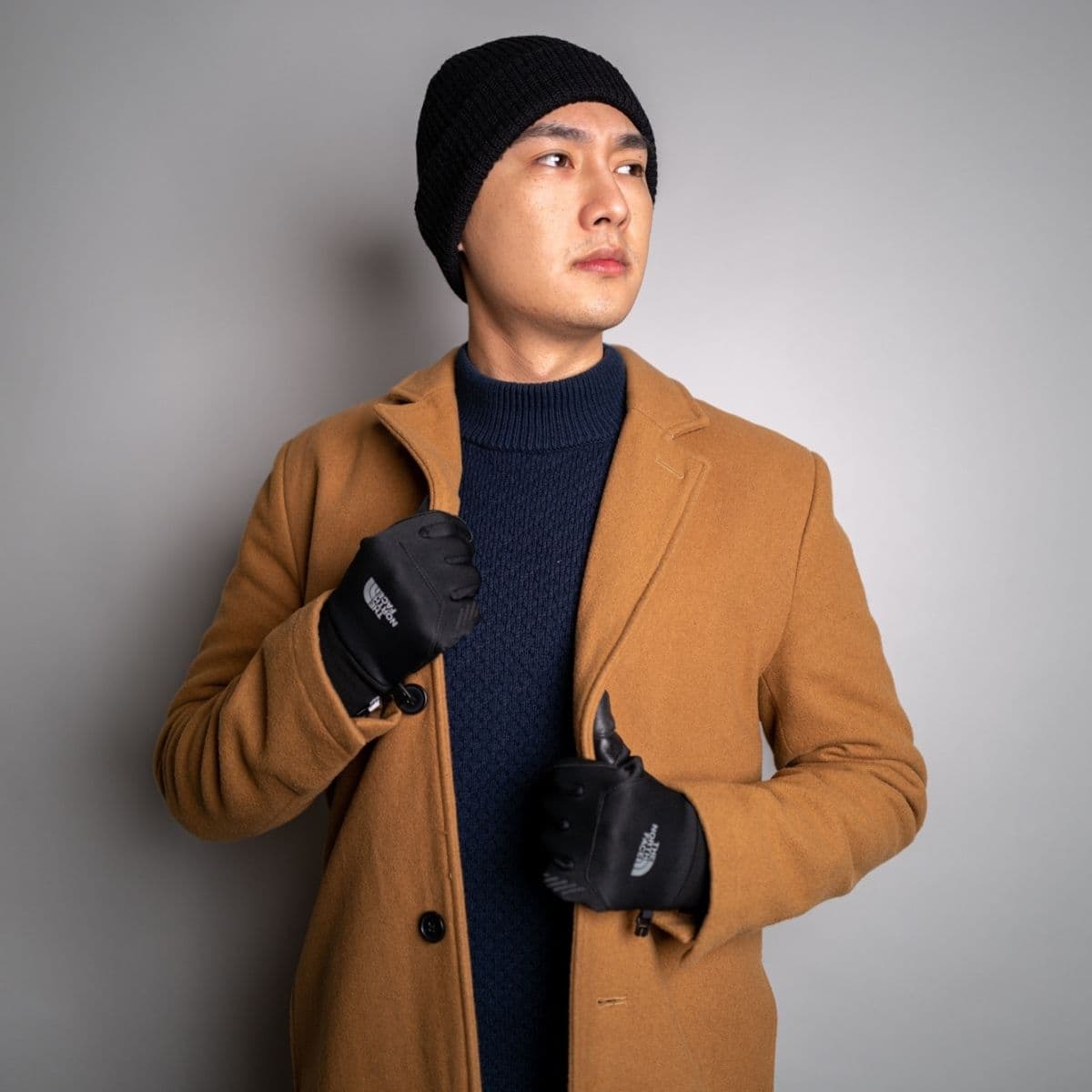 As the temperature drops, many decide to sacrifice style for function. If you had to choose, being warm is better than being cold and fashionable.
However, it's possible to be warm and stylish as long as you have the right clothes and accessories.
Winter is a beautiful season. The following are items you need to make sure you're able to enjoy it.
1. Parka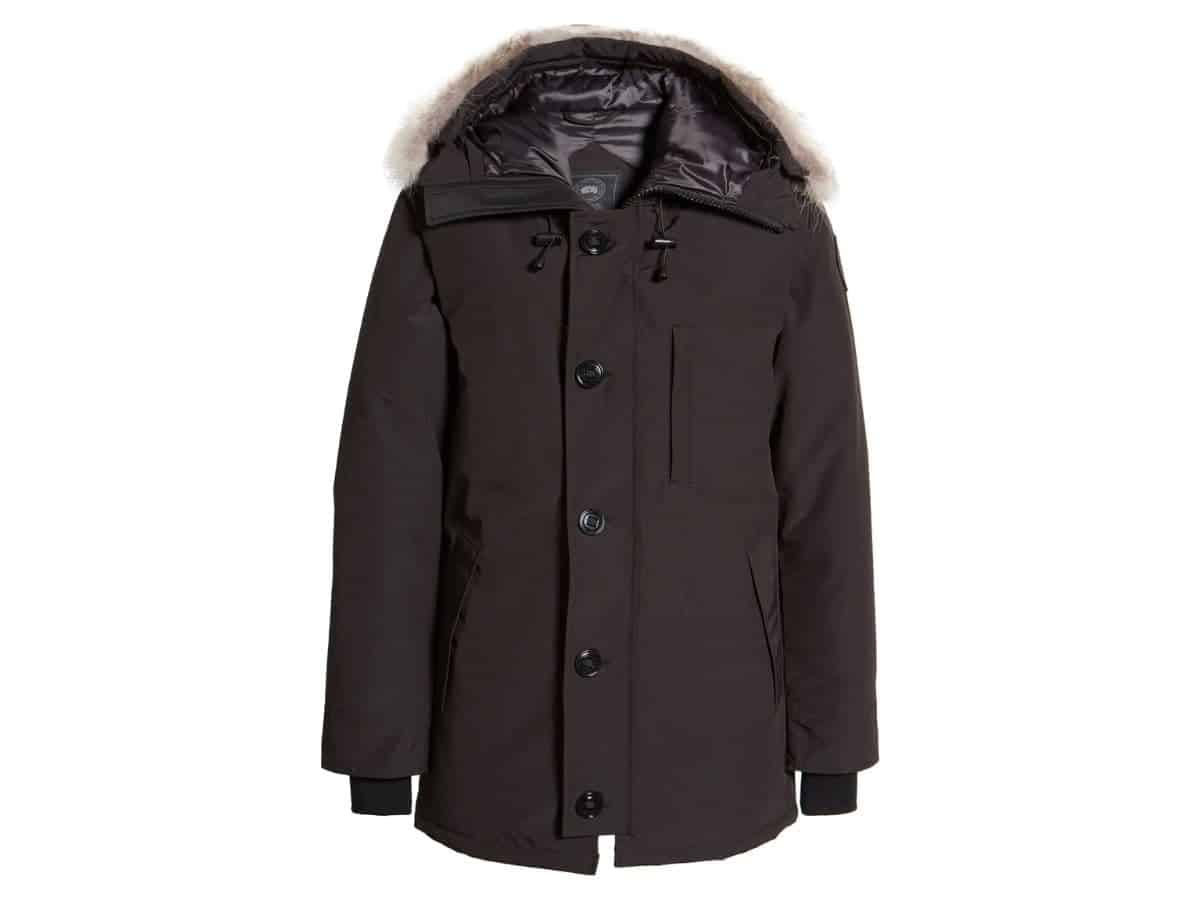 If there is one jacket to have, it's the parka. The parka is a menswear staple. Not only is it stylish, but it's also practical and reliable.
There are also several types of parks, as some are slim and others are puffy. The parka you choose depends on the winters you experience.
If you live somewhere that gets very cold, a down parka with a fur-lined hood is perfect. If you live somewhere with mild winters, a light or medium-weight parka is ideal.
For the fit, a parka should go halfway down your thighs and have a fairly loose fit.
You should be able to wear several layers underneath and have them all covered by the parka.
Although a great parka can be a bit pricey, it's worth it. Investing in a high-quality parka will ensure that it lasts for years.
2. Overcoat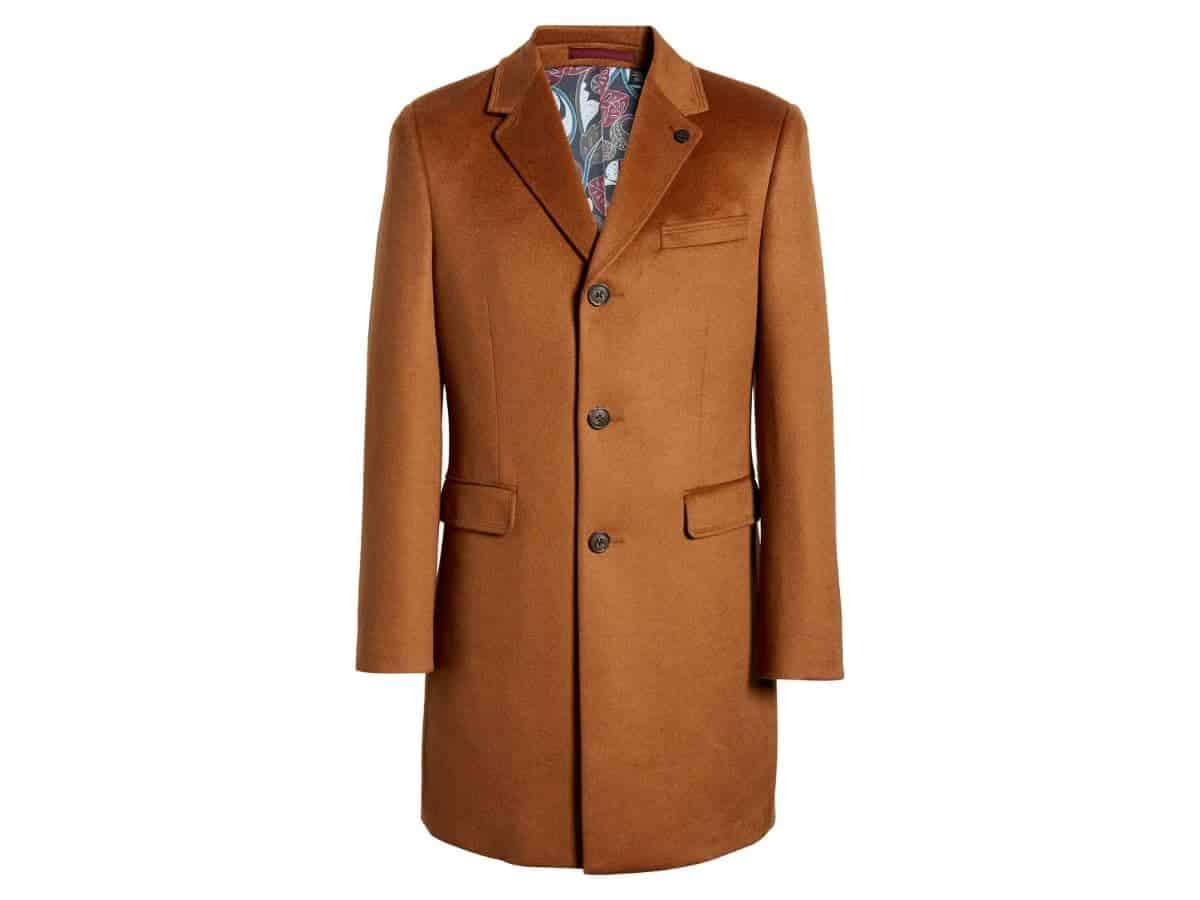 Overcoats are a must-have menswear item for winter because it portrays confidence, style, and elegance.
The overcoat is your outermost layer, and it extends halfway down your thighs. However, some go all the way down to your knees.
Additionally, overcoats pair well with many different outfits. You can wear it over a suit, chinos and a sweater, and even jeans and a t-shirt.
When you wear an overcoat, you'll notice that your shoulders look broader and your body looks longer. It enhances your overall shape.
3. Quilted jacket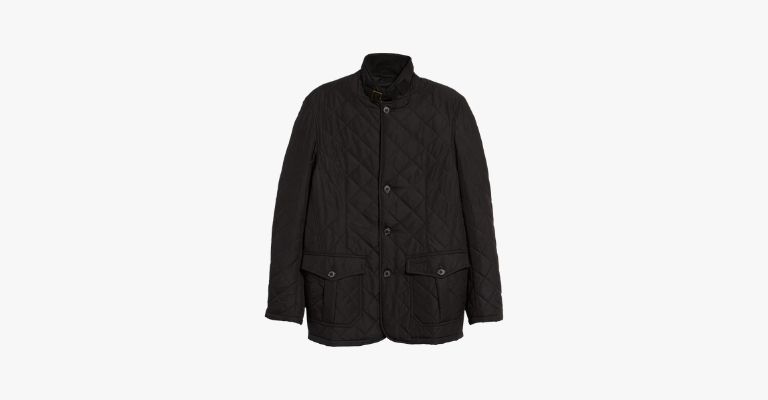 Overcoats and parkas are longer jackets. If you want a shorter jacket and it's not too cold out, wear a quilted jacket.
Quilted jackets are warm, stylish, and offer textures and patterns. They also make your outfit look more interesting.
You can wear a quilted jacket with jeans or chinos. Underneath, wear a turtleneck, thin sweater, button-up, or a t-shirt.
Quilted jackets also have a slimmer fit, so you won't be able to wear too many layers.
That's why they're best for mild days. Still, they're warm due to the quilted pattern, and some are water-resistant.
The Marden Quilted Jacket by Barbour is great because it has a comfortable corduroy collar. It adds texture and comfort to the jacket.
4. Sweaters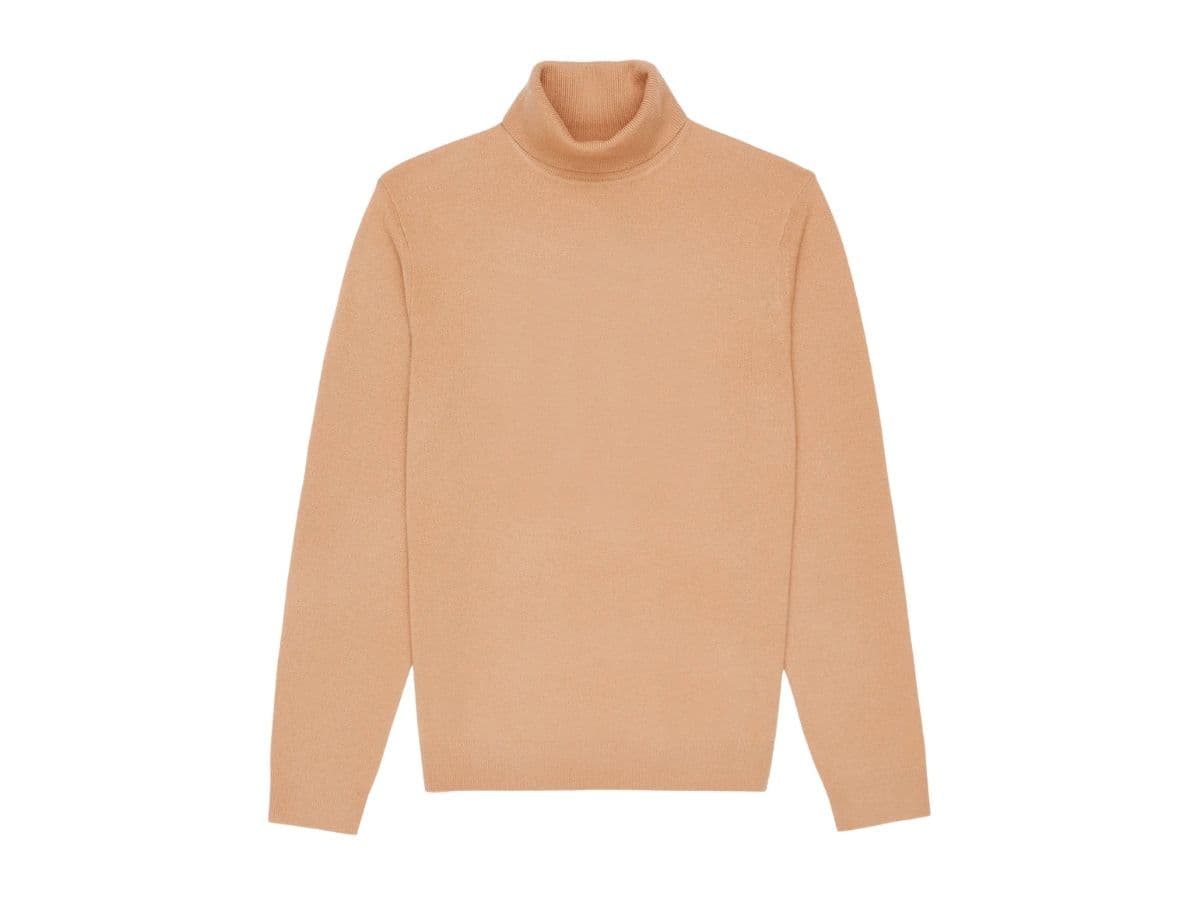 Sweaters thrive during the winter. You can't have too many sweaters because they'll be one of your most-worn pieces.
From lightweight cashmere sweaters to thick wool ones, sweaters are essential for your winter wardrobe.
Several must-have types include a thin turtleneck sweater to wear under a sportcoat or overcoat, a cashmere sweater to wear over a button-up or t-shirt, and a thick knit sweater to wear by itself.
Of course, you can get others, but those three should be your starting point.
Additionally, there's a proper way to store your sweaters.
Instead of hanging them, fold your sweaters and keep them in a sweater box or drawers. It'll ensure they last longer and prevent stretching caused by hangers.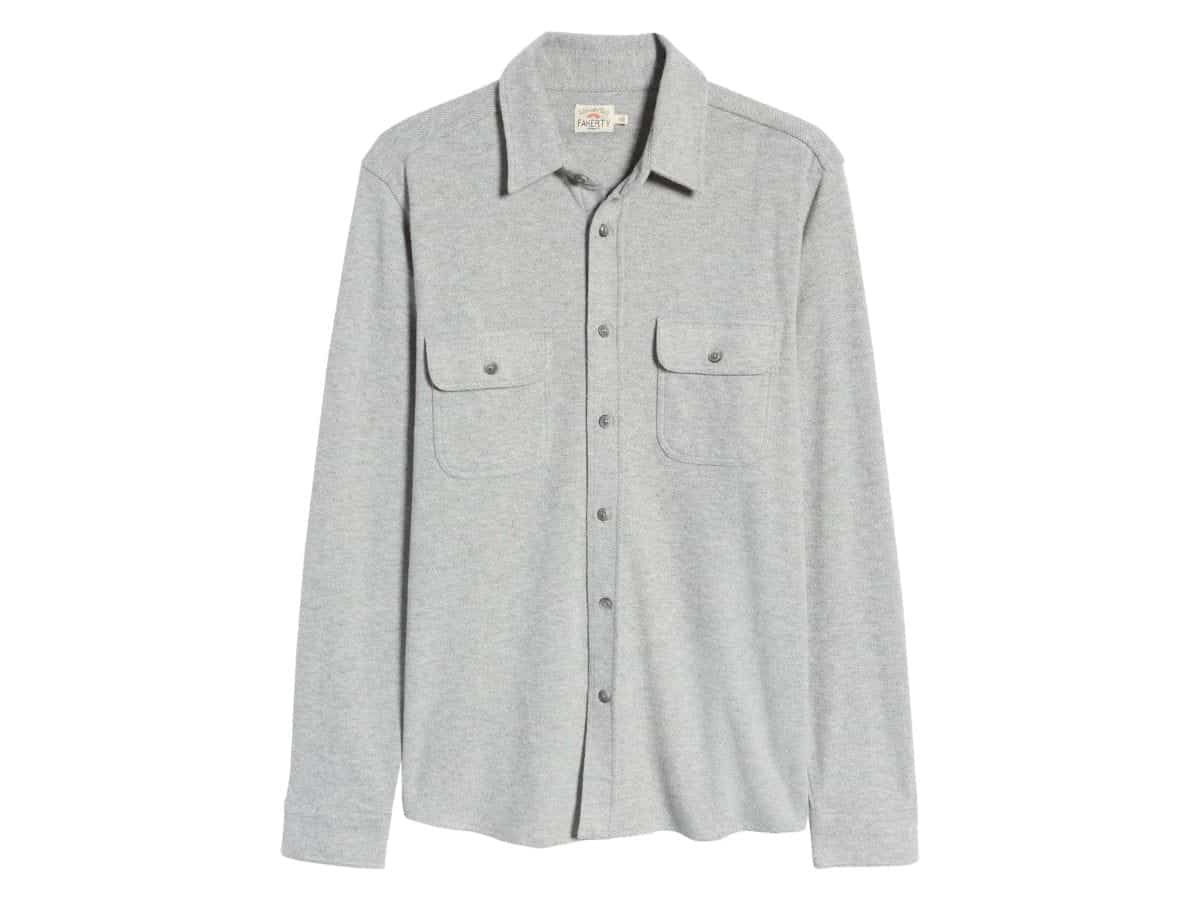 Button-up shirts are perfect for layering during cold weather. However, wool and twill are two materials that can even be worn by themselves.
Wool is the warmest of the two, but twill is also a great material. It's better than cotton due to its weave, making it warmer and more durable.
Regardless of the material you choose, the two types of button-ups are more casual.
So, they're generally not meant to be tucked in. You can wear a nice quilted jacket or another lightweight jacket over them.
6. Wool trousers or corduroy pants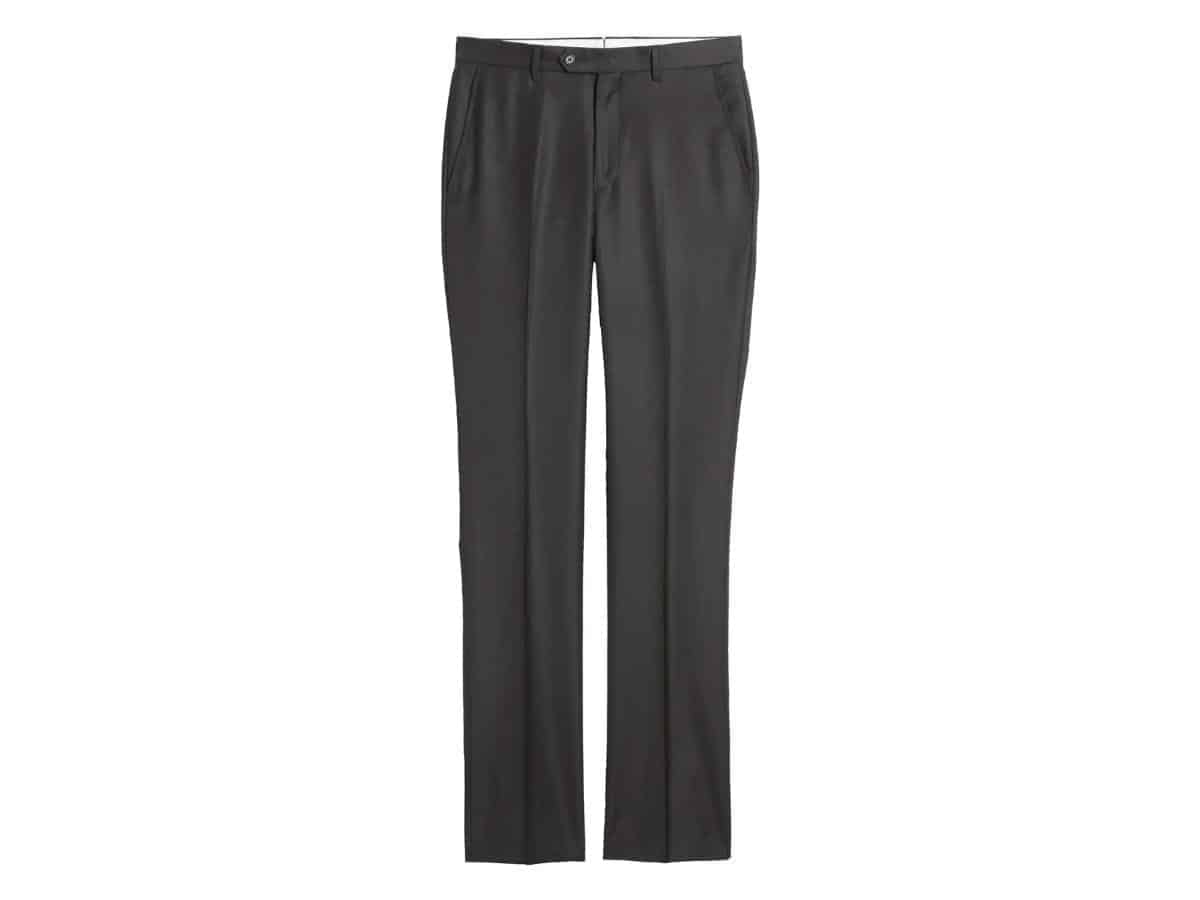 For stylish pants in the winter, wear wool trousers or corduroy pants. Both types of pants are excellent because they're warm, comfortable, and stylish.
Wool trousers are meant for dressing up, while corduroy pants are more casual.
It's great to have both. If you can only get one, consider what you'd wear more often.
7. Gloves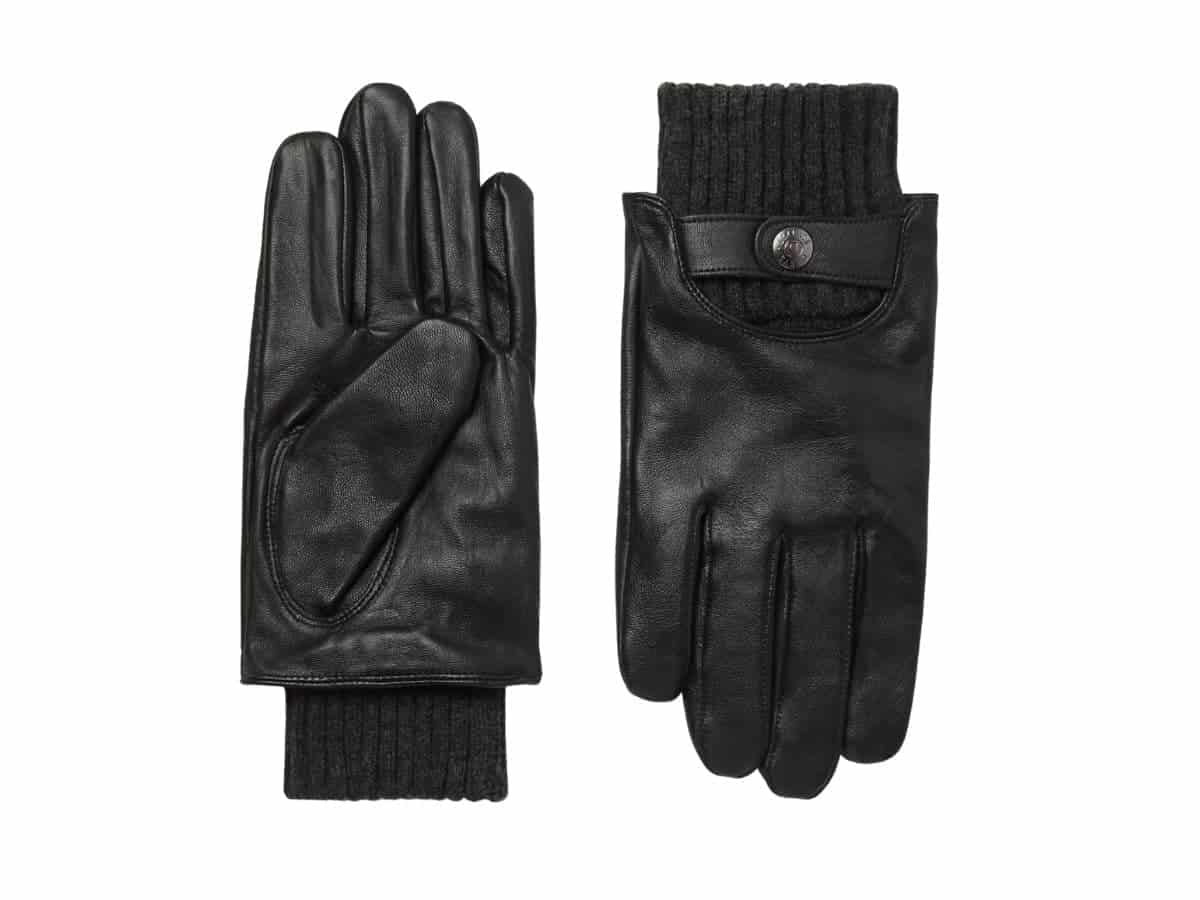 Gloves are often overlooked, but a high-quality pair will keep you warm this winter and in the winters to come.
The most stylish material is leather, and the Buxton Touchscreen Leather Gloves by Dents is an excellent choice.
You can use your phone while wearing them, and your hands will stay warm due to its insulated lining.
Aside from leather gloves, you can get fleece, knit, and other materials and styles.
Regardless of the type you get, make sure it keeps you warm, fits your needs, and isn't constricting.
8. Wool beanie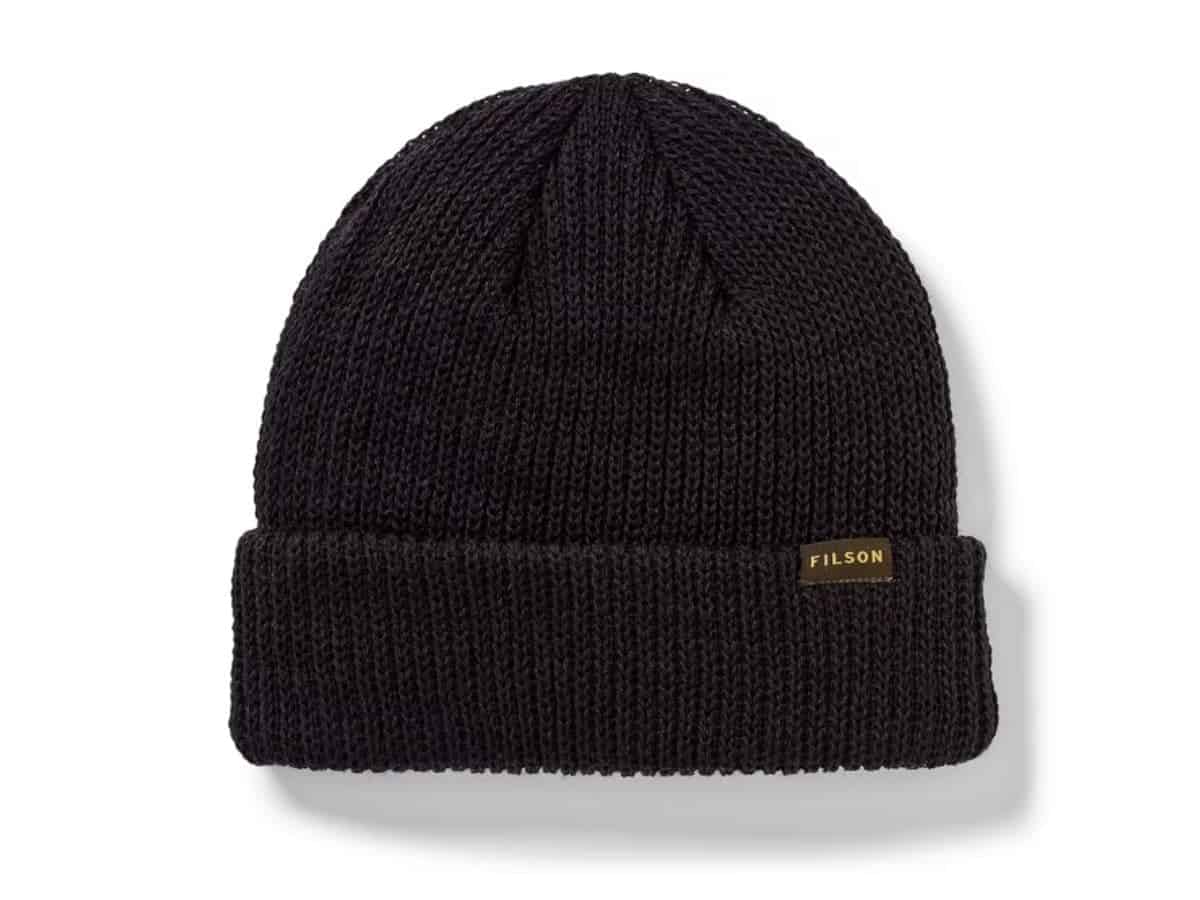 Beanies are the best type of hat to wear in the winter because they cover your ears. They'll ensure your entire head stays warm and protected from the elements.
When shopping for a beanie, look for one that's 100% wool because it's the best material.
Wool is highly breathable, regulates your temperature, can absorb a high amount of water, is soft, comfortable, and doesn't stink.
A wool beanie is an essential menswear item for winter.
9. Wool socks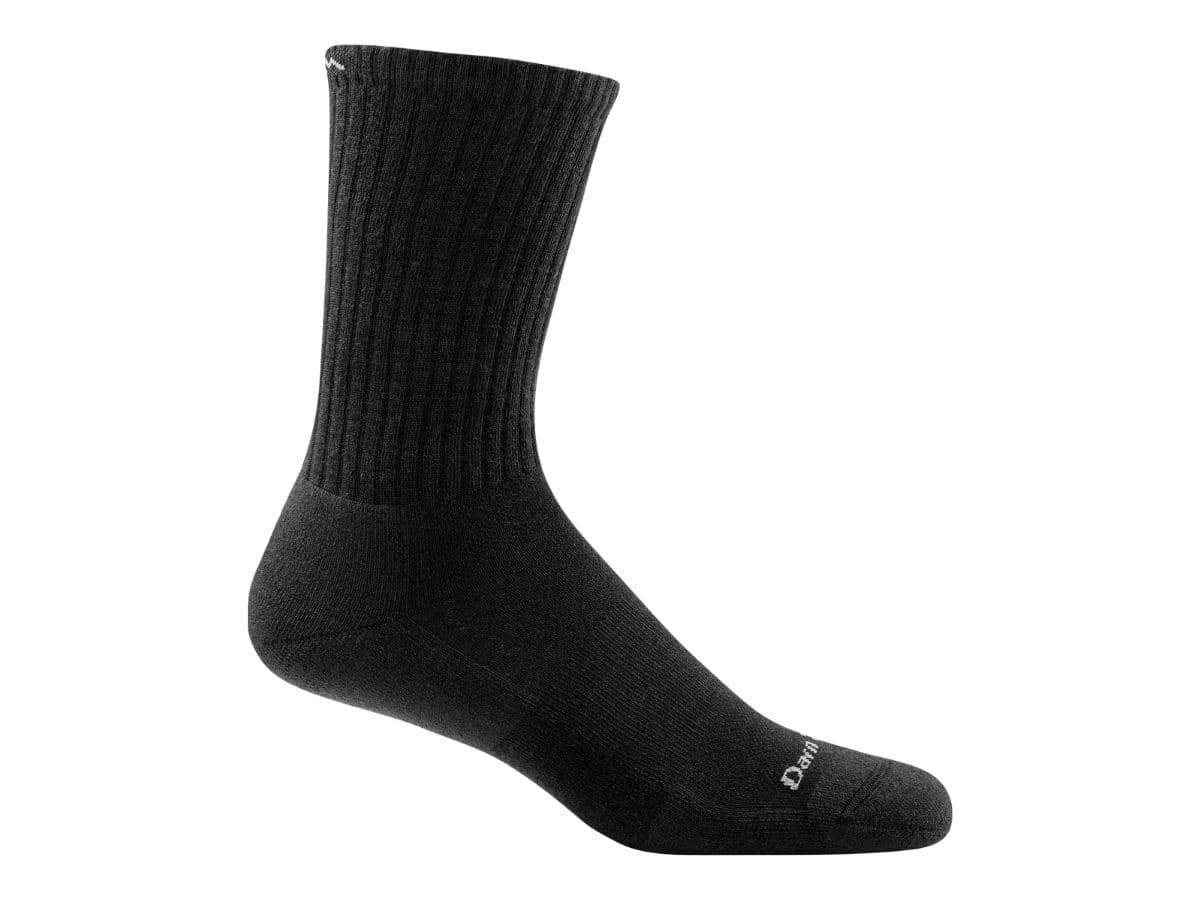 With wool being the ideal material for cold weather clothing, don't forget about socks.
Wool socks will keep your feet warm, dry, and comfortable throughout the day. They're superior to all other sock materials.
The best part is the wool socks maintain their insulating properties even when they're wet. Plus, they dry quickly. That's why wool socks are a must-have.
10. Boots with commando soles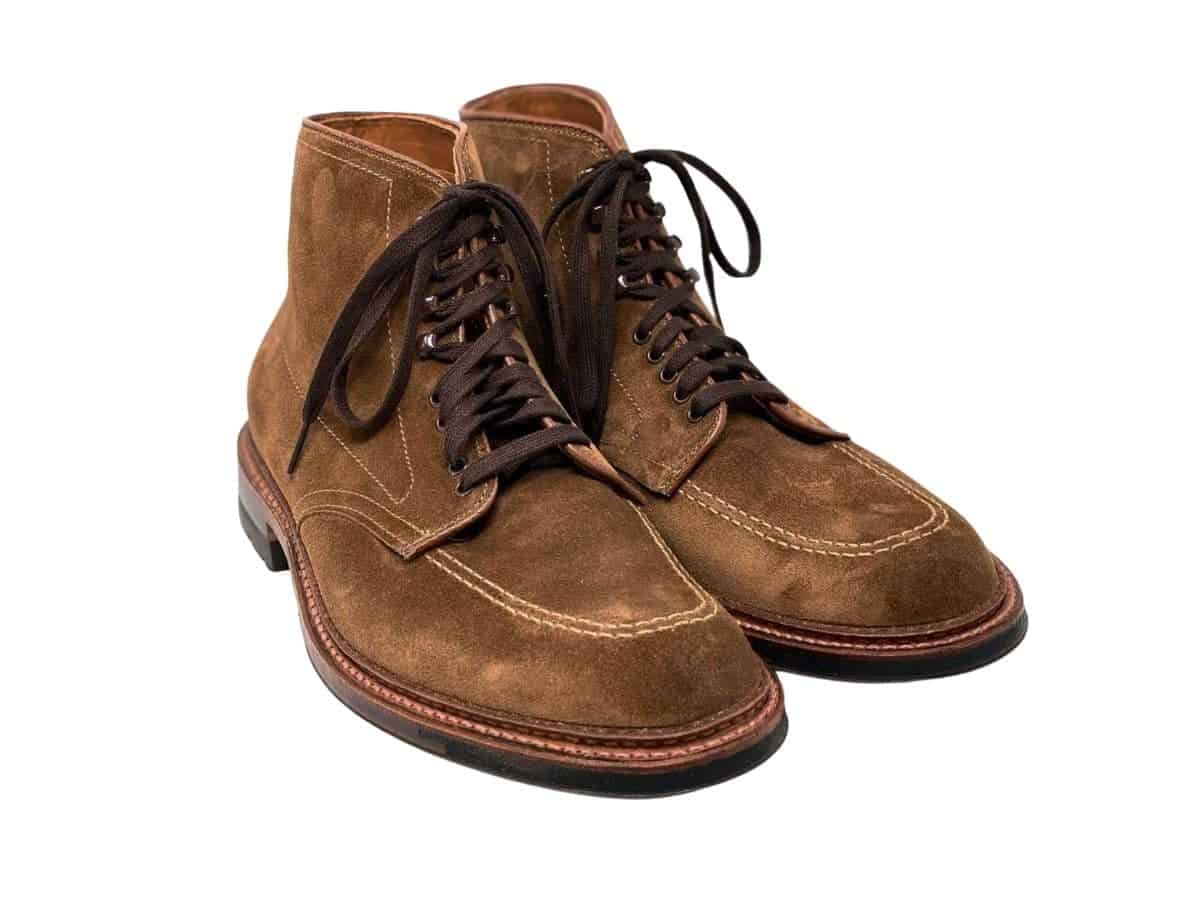 The best type of footwear for cold weather is a high-quality pair of boots.
In the winter, it's best to wear boots with a commando or lugged sole because it provides more traction, comfort, and support.
Boots look stylish with almost every winter outfit you can imagine.
However, it's important to note that the thicker sole gives your outfit a more casual look and feel.
Boots with a commando sole are more durable, tough, and will keep you warm and comfortable in cold weather.
Frequently asked questions
How should classy men dress in the winter?
If you want to look classy in the winter, wear a suit with a warm overcoat, clean dress shoes, boots, and leather gloves. Aside from a suit, you can also wear turtlenecks with a sport coat or a peacoat. It's also important to focus on wearing luxury materials, such as merino wool.
What should I wear at home during the winter?
When you're at home, focus on comfort. A comfortable pair of sweatpants, a long-sleeve shirt, and warm slippers are perfect.
Can I wear jeans in the winter?
You can wear jeans in the winter. However, it's important to understand that jeans don't do a great job at repelling wind and keeping you warm. They look great and are most effective when worn with an overcoat or parka.
Conclusion
Whether you want to dress casually or formally, knowing what to wear in the winter is key. The goal is to look stylish and be warm at the same time. By having the essentials, you can be assured that you'll look great for any winter occasion.
Featured image by David Em/Next Level Gents.
About David Em
Founder
David Em is the founder of Next Level Gents, the ultimate destination for tips and advice about style, grooming, fitness, and success.