Rucking is a great cardio and strength workout. It's also known as a loaded march, which is a common exercise in the military.
Estimated reading time: 3 minutes
We receive a commission on purchases made through links on this page. For more information, read Affiliate Disclosure.
Table of contents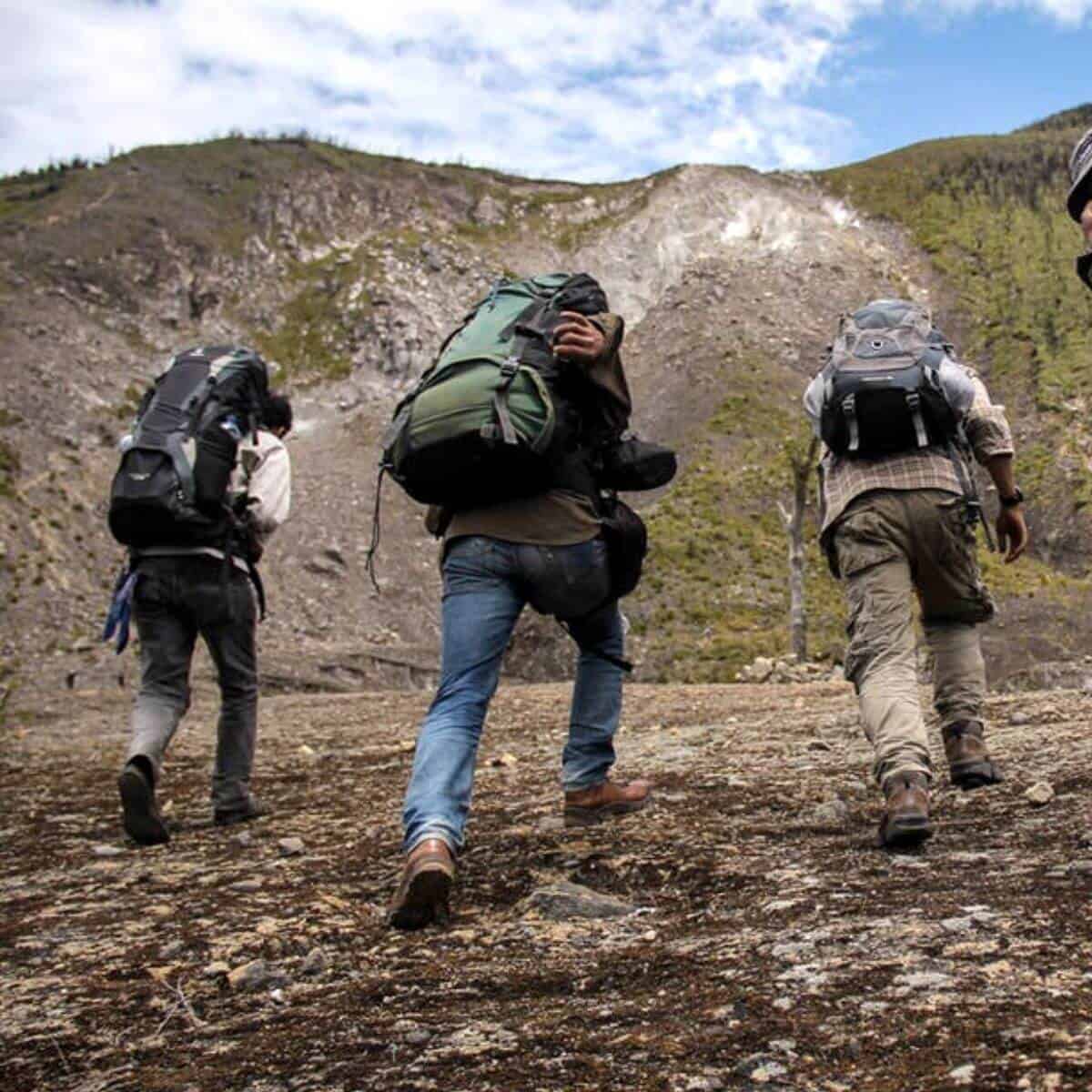 What is rucking?
The military has been doing this simple yet effective exercise for a long time. Rucking is walking with a weighted backpack.
Related: At-home workouts for beginners
The simplicity of rucking makes it a great exercise because anyone can do it. All you need is a backpack, then fill it up to add weight, and start walking.
The exercise gets its name from rucksacks, which is another word for a backpack. Rucking isn't reserved for the military.
It's a great activity that anyone can do to improve their overall cardio and physical fitness. If you don't like to run and find walking too easy, rucking is for you.
Benefits of rucking
If you can walk, you should be rucking a shot. It'll get you outdoors, improve your cardio and strength. The following are benefits of rucking:
You're doing cardio. If you're not a fan of traditional cardio exercises, rucking is like cardio in disguise. Instead of running, just put on a weighted pack and start walking. It'll elevate your heart rate and improve your cardio.
Get outdoors. Working out inside all the time can get boring. To try new things and mix up your routine, go outside and ruck. You'll be able to enjoy nature and breathe in the fresh air.
Builds strength. Carrying a weight on your back and shoulders while you walk is a great way to build strength. The extra weight will also build your lower body strength.
Make new friends. If you want to make new friends, rucking is a great way to get social. In many major cities, there are ruck groups you can join.
Simple to start. Rucking is cheap to start and free to do. You can do it anywhere and anytime. All you need is a bag and weight to begin rucking.
Best backpacks for rucking
The following are the best backpacks for rucking:
Frequently asked questions
What's considered good form?
Having good form in rucking means that your back is straight, and shoulders are aligned with your hips. If you feel yourself hunching over and breaking form, decrease the weight or distance.
What type of shoes should I wear?
A great rucking session begins with your shoes. You need to wear lightweight, durable, and breathable shoes. Foot-support is crucial.
Where should my backpack be?
To avoid friction, keep the bottom of your backpack above your tailbone.
Conclusion
The most appealing benefit of rucking is that it's considered cardio because it keeps your heart rate elevated for an extended time. As long as you maintain good form, you'll get a great workout in without much equipment.
More resources:
Featured photo courtesy of Pexels.