A morning routine is the set of actions performed after you wake up. Learn how to start your day with energy and be productive.
Estimated reading time: 10 minutes
We receive a commission on purchases made through links on this page. For more information, read Affiliate Disclosure.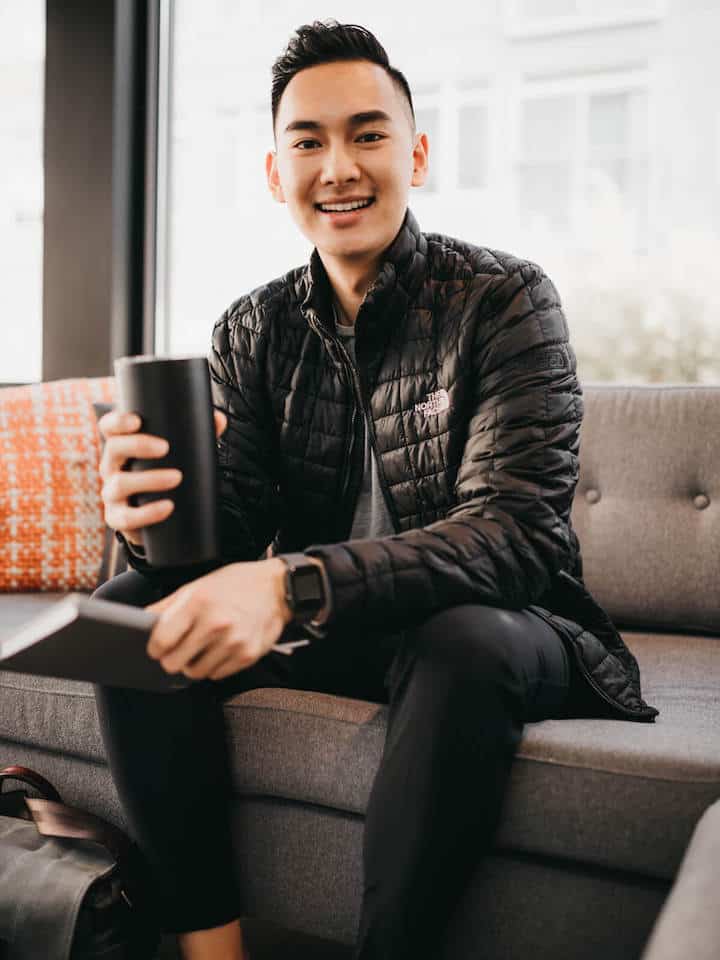 Importance of a morning routine
Establishing a strong morning routine is essential for building a successful life. The actions you take in the morning will put you on the right path to be more productive and efficient.
Aside from productivity, it can positively influence your attitude and energy levels, which will make you feel better.
According to Harvard, morning routines don't need to be complicated. Simple habits and doing things that interest you will help put you in the right frame of mind.
When you're creating your morning routine, it must be meaningful to you. If you're doing things in the morning that doesn't make you feel good or gives you energy, it's not worth doing.
You don't have to wake up early
The time you wake up is determined by when you have to be somewhere and that time is different for everyone.
It's also dependent on when you naturally wake up. For some, it's early in the morning and for others, it's later.
If you don't need to wake up at 5 AM and you don't feel productive when you do, then don't wake up that early. The purpose is to find the ideal time to wake up for you.
The first three hours
Regardless of when you wake up, the first three hours are crucial.
Psychologist Ron Friedman, Ph.D. told Harvard Business Review that we have about a three-hour window where we're really focused, and what happens is that people waste those three hours reacting to other people.
Therefore, the best thing you can do when you wake up is to exercise, nourish your body and do focused work.
Length of a morning routine
There isn't a specific length of time your morning routine should be. Most commonly, morning routines can take anywhere from 30 minutes to an hour and a half.
The length of your morning routine depends on how much time the habits you choose takes to complete.
It also depends on the amount of time you need to enjoy and benefit from your routine.
The ultimate morning routine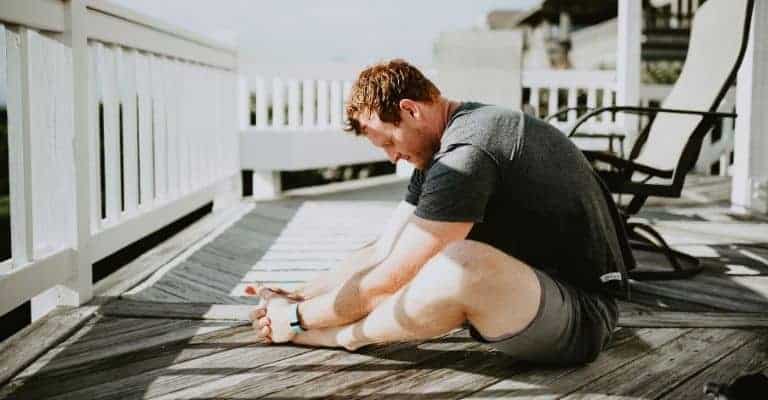 How you start the day defines how the rest of your day will feel. Think about it, when you wake up late and rush in the morning, the rest of the day will feel rushed.
On the flip side, if you wake up and take care of yourself in the morning by getting wins, you'll feel great and able to conquer the day.
The following is an example of a simple and effective morning routine:
Wake up and get out of bed
When you wake up, get out of bed. It's easy to hit snooze and sleep in but don't give in.
The best way to combat this is to set your alarm outside of the bedroom so that you have to get up to turn off the alarm.
When you're waking up, it's also important to make your bed. This is one of the best ways to immediately get a "win" under your belt as you start the day.
Drink water
Drink a glass of water when you wake up because it'll help you wake up, hydrate, and prepare well for the day (Source: NYC Department of Health).
Water has many benefits such as flushing toxins, lubricating joints, aiding digestion, regulating body temperature, and preventing muscle cramps (Source: EFBW).
Stretch and exercise
Workouts don't need to be an hour-long, you can actually have an effective workout in ten-quick minutes.
Before you exercise, take time to warm up and stretch your muscles to prevent injuries.
Shower and eat a nutritious meal
After you exercise, take a shower and eat a nutritious meal.
Eating a good breakfast will ensure you replenish your body of nutrients, help with muscle recovery, and gives you energy as you start the day.
Read
Reading allows you to learn new things, ideas and develops your mind. Aim to read for 10-15 minutes each day.
Meditate or journal
Take a few minutes to meditate and/or journal your thoughts. This gives you time to be still and prepare your mind for the day.
During this time, you can also look at what you have planned for the day and mentally prepare for the tasks ahead.
Do hard tasks first
Look at what you have planned for the day and do the hardest tasks first. The reason for this is because you'll have the most energy and feel the sharpest.
As the day goes on, you may have many other tasks that will slowly wear you down.
Therefore, completing the hardest tasks early in the day will leave the easier tasks for later.
Tips for a better start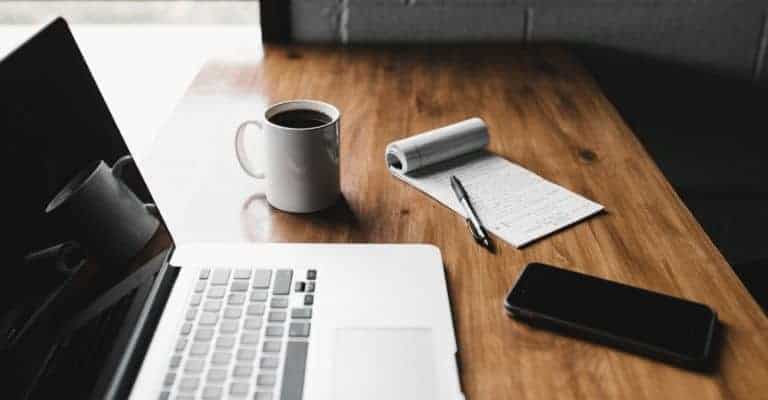 The following are a few tips to help you create or refine your morning routine to save time and feel better.
Prepare the night before. When you prepare the night before, you don't have to stress about it in the morning. You'll already know what tasks you have for the day. This will also help you fall asleep faster since you aren't going to be laying in bed thinking about what you need to do.
Keep it simple. The most important thing is to have simplicity in your morning routine – it doesn't need to be complicated.
Add it to your calendar. If you're the type of person who likes to have things in your calendar, adding each step of your morning routine to your calendar can help you stay accountable.
Get enough sleep. Getting enough sleep is key for waking up with energy. Most adults need 7 to 9 hours of sleep each night and that can vary from person to person. Regardless of the specific amount of time, make sure you get enough rest.
Be consistent. Most importantly, be consistent. Without consistency, your morning routine won't work and you'll feel down on yourself for not following through on your word. The best morning routine is one that you can do every day of the week.
How successful people start the day
One of the best ways to be successful is to look at people who have achieved a high level of success and do what they did. A great way to do this is to look at how successful people start their days.
Steve Jobs – In a commencement address at Stanford, Steve Jobs asked himself one question every morning. He said "If today were the last day of my life, would I want to do what I am about to do today? And whenever the answer has been 'No' for too many days in a row, I know I need to change something."
Warren Buffett – Wakes up at 6:45 AM and reads The Wall Street Journal, USA Today, and Forbes, according to CNBC.
Arianna Huffington – According to Vogue, Arianna Huffington does yoga and meditation first thing in the morning.
Oprah Winfrey – She brushes her teeth and takes her five dogs out for a walk (Source: Harper's Bazaar). Then she makes espresso and reads 5 cards from her 365 Gathered Truths box.
Richard Branson – Begins each day catching up on the news, replies to emails, organize the day, and "play a very hard game of singles tennis every morning" (Source: CNBC).
Sara Blakely – Starts each day with yoga then drinks a nutrient-dense smoothie (Source: CNBC).
Alex Rodriguez – "the first thing I like to do is get a workout in to get my mind going a bit, get my body going," he says. Afterward, he drives his daughters to school (Source: CNBC).
Recommended reading
Here are a few great books that cover the importance of having a morning routine and daily habits to help you up-level your life.
1. The Power of Habit by Charles Duhigg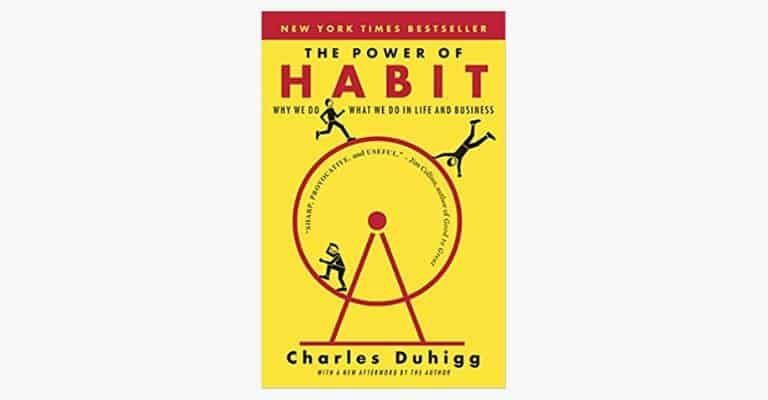 Buy The Power of Habit from Amazon (opens in a new tab).
2. The Miracle Morning by Hal Elrod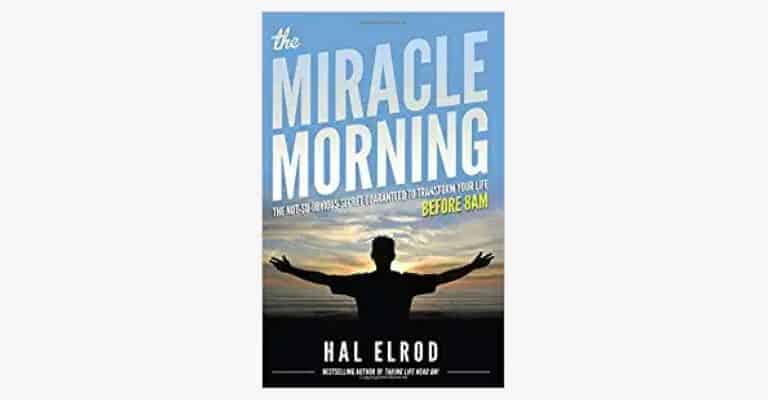 Buy The Miracle Morning from Amazon (opens in a new tab).
3. Eat That Frog! by Brian Tracy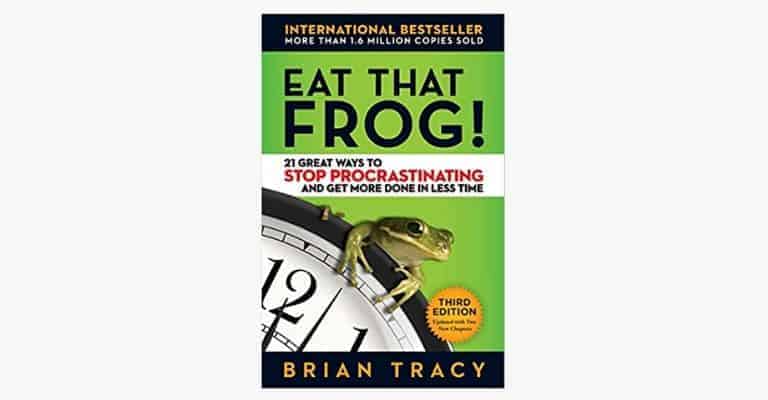 Buy Eat That Frog! from Amazon (opens in a new tab).
4. Wake Up Successful by S.J. Scott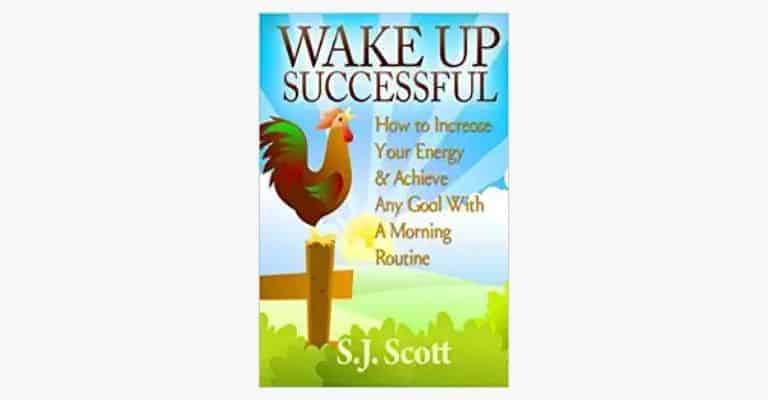 Buy Wake Up Successful from Amazon (opens in a new tab).
5. The Rhythm of Life by Matthew Kelly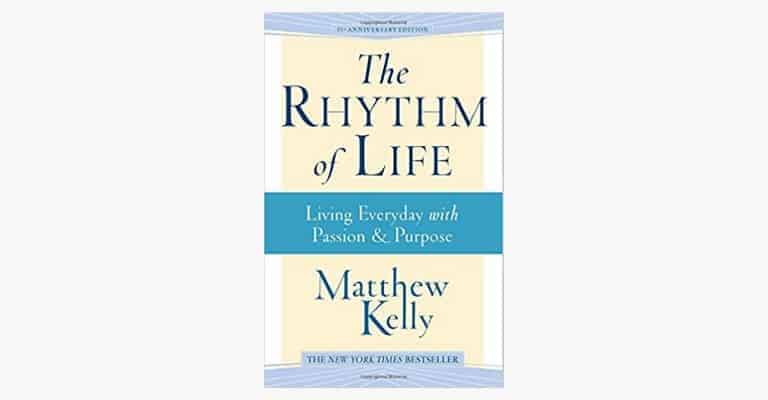 Buy The Rhythm of Life from Amazon (opens in a new tab).
6. Hello Mornings by Kat Lee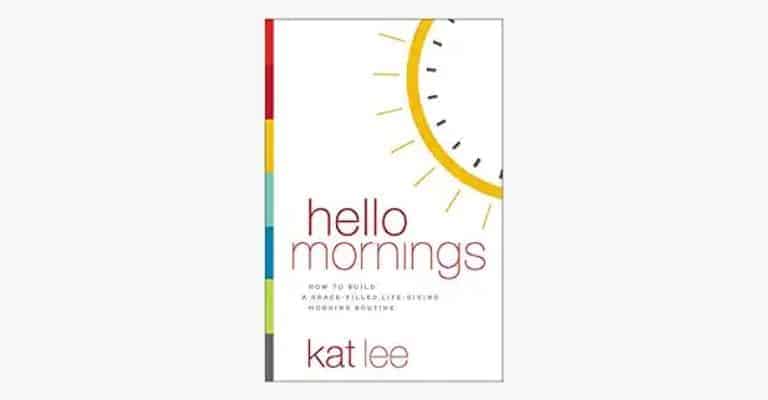 Buy Hello Mornings from Amazon (opens in a new tab).
Conclusion
Building a strong morning routine will give you more energy throughout the day and help you achieve more. It all starts with a decision, create a morning routine that suits your lifestyle, and makes you feel energized as you begin each day.
More resources:
Featured photo by David Em/Next Level Gents.