An action plan is a step-by-step checklist that outlines what's needed to achieve one or more goals. Learn how to write one.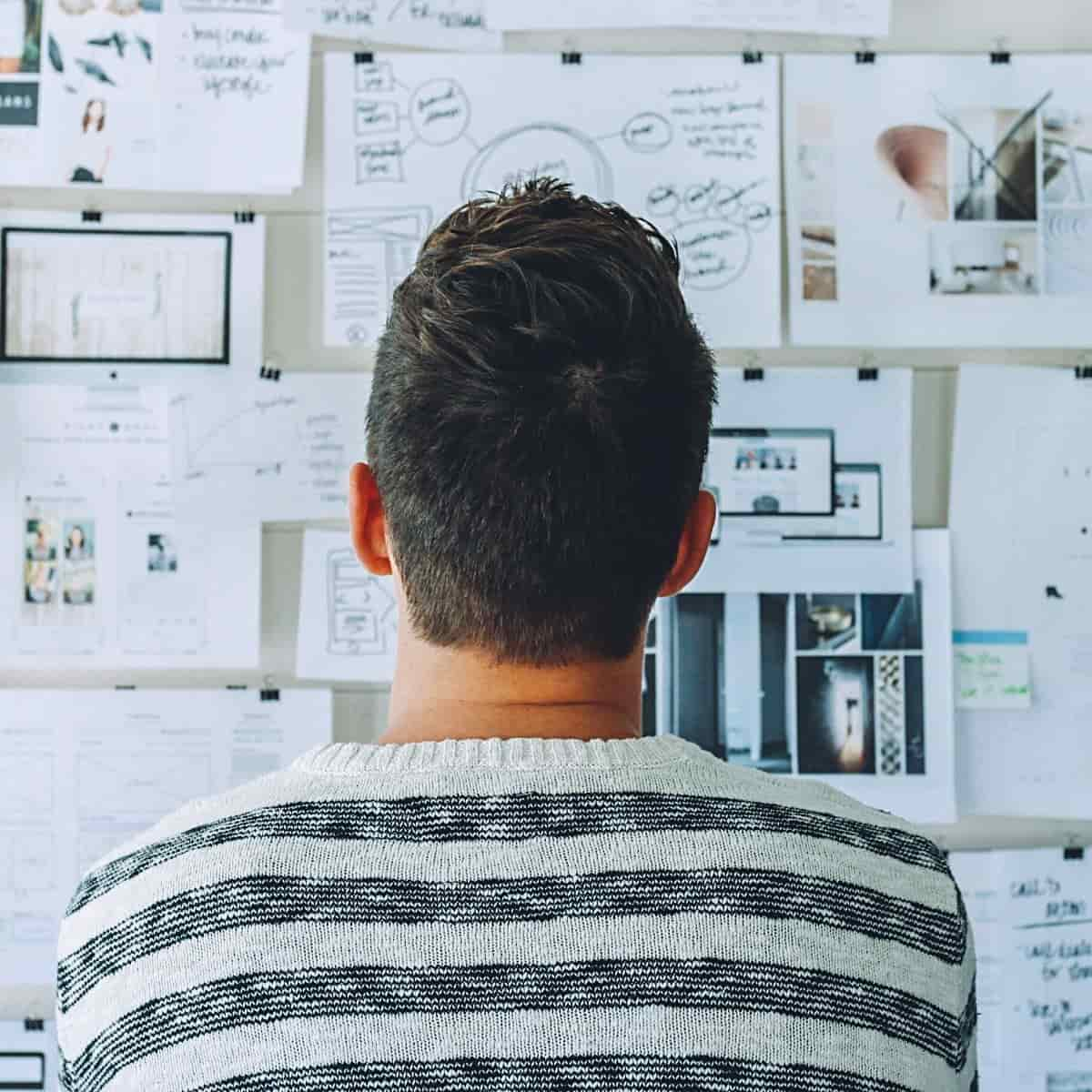 What's an action plan?
To reach your goals and turn your dreams into a reality, you must know how to get there. Starting is usually the hardest part. Not due to laziness, but because you may not know where to start.
Related: How to set achievable monthly goals
That's where an action plan comes in. It's a detailed plan and checklist that'll guide you from where you're starting to reaching your goals.
It's important because you'll lay out the steps that you need to take to achieve what you're setting out to do.
Whether you're working alone or with a team, a well-defined action plan with clear steps will allow you to be more effective, efficient, and successful.
One of the main benefits is that it gives you a clear direction. It tells you what you need to do and when to complete the steps.
As you go through the steps, things may change. Therefore, it doesn't need to be set in stone. Make adjustments as you encounter new things and stay flexible.
How to write an action plan
Regardless of the size of your project, goals, or dreams, use an action plan to get you there successfully.
Overall, it's easy to create one, but it takes time because it needs to be clear and complete. If you're missing any important aspects, you may encounter issues when you reach that step.
Put effort into creating your plan, and it'll pay off. Take the following steps to write a well-defined and achievable action plan:
Step 1: Specify the goal
The first thing you need to do is define your goal. You must be specific about what you want to achieve.
Otherwise, you'll be setting yourself up for failure because you won't know where you're headed. To create a roadmap to your goal, you must know where you want to be.
When you're figuring out what your goal is, use the SMART criteria, which is as follows:
Specific.
Measurable.
Attainable.
Relevant.
Time-based.
Use the SMART goal criteria to simplify goal-setting. It'll also help you create goals that you can crush.
Step 2: Make a list of tasks
After you've set a well-defined and specific goal, it's time to think about what you need to do to reach it.
Create a list of tasks and actions that you need to complete to reach your goal. It may seem overwhelming at first, but it's an essential step.
Your list doesn't need to be organized, and it's normal to feel like your ideas are scattered. This step is all about brainstorming.
Some tasks may be larger than others. If you encounter a larger task, break it down into smaller ones.
Make sure each task is detailed, attainable and will move you closer to accomplishing your goal.
Step 3: Organize your tasks with deadlines
Once you have a list of tasks and actions, it's time to organize them. This is where you'll create a roadmap of steps in order. Each step will also have a deadline, as it'll tell you how long it may take for you to accomplish a goal.
If you're working with a team, make sure you assign each person a task. When a person is responsible for a task, no one else needs to worry about it being completed. Instead, everyone can focus on what they need to do.
Throughout your action plan, set milestones. Instead of waiting to celebrate when you achieve the end goal, celebrate milestones along the way. It'll help you stay motivated and consistent.
Having a timeline for each task is important because it helps you stay on track.
Step 4: Additional resources
Before starting, think about any additional tools and resources that you may need to complete the steps in your action plan.
If you don't have a resource that'll help you complete a step, figure out what you're going to do to get it.
This could be setting aside a part of your budget, taking the time to network, or getting creative.
SCHEMES is an acronym that helps you figure out if you have everything to complete a step and the entire plan. The following is what it stands for:
Space.
Cash.
Helpers.
Equipment.
Materials.
Expertise.
Systems.
Understanding what resources you'll need will help you plan accordingly.
Step 5: Track your progress and make changes
In most cases, your goal will remain the same, but the steps may change. As you're following your action plan, you may need to pivot based on what's happening.
New things will come up, and as long as you're flexible, you'll still be able to achieve your goal.
Monitoring your progress is the best way to stay on track. You'll see where you are compared to where you want to be. You'll also be able to make decisions based on what will bring you closer to your goal.
If you're working with a team, communication is the key. By having great communication, everyone will be on the same page and able to support each other.
Template
While it's often used for work, you can create an action plan for any goal in life. The following is a template of the things that you must have in one:
Describe your goal.
Make a list of the actions.
Add start and due dates to the actions.
Assign the task to someone.
Make a note of the resources that you'll need for an action step.
List out any potential issues for a specific step.
Note the outcome.
If there are any methods or other notes that apply to your situation, add them.
Conclusion
Action plans are crucial to accomplish your goals. It'll help you visualize the path and tell you what you need to do to get there.
Take the time to create a well-defined action plan because it gives you a strategy to succeed.
Featured image courtesy of Canva.
About David Em
Founder
David Em is the founder of Next Level Gents, the ultimate destination for tips and advice about style, grooming, fitness, and success.