To maximize your time and increase your productivity, set monthly goals. It's important to set a strategy to achieve them.
Estimated reading time: 4 minutes
Table of contents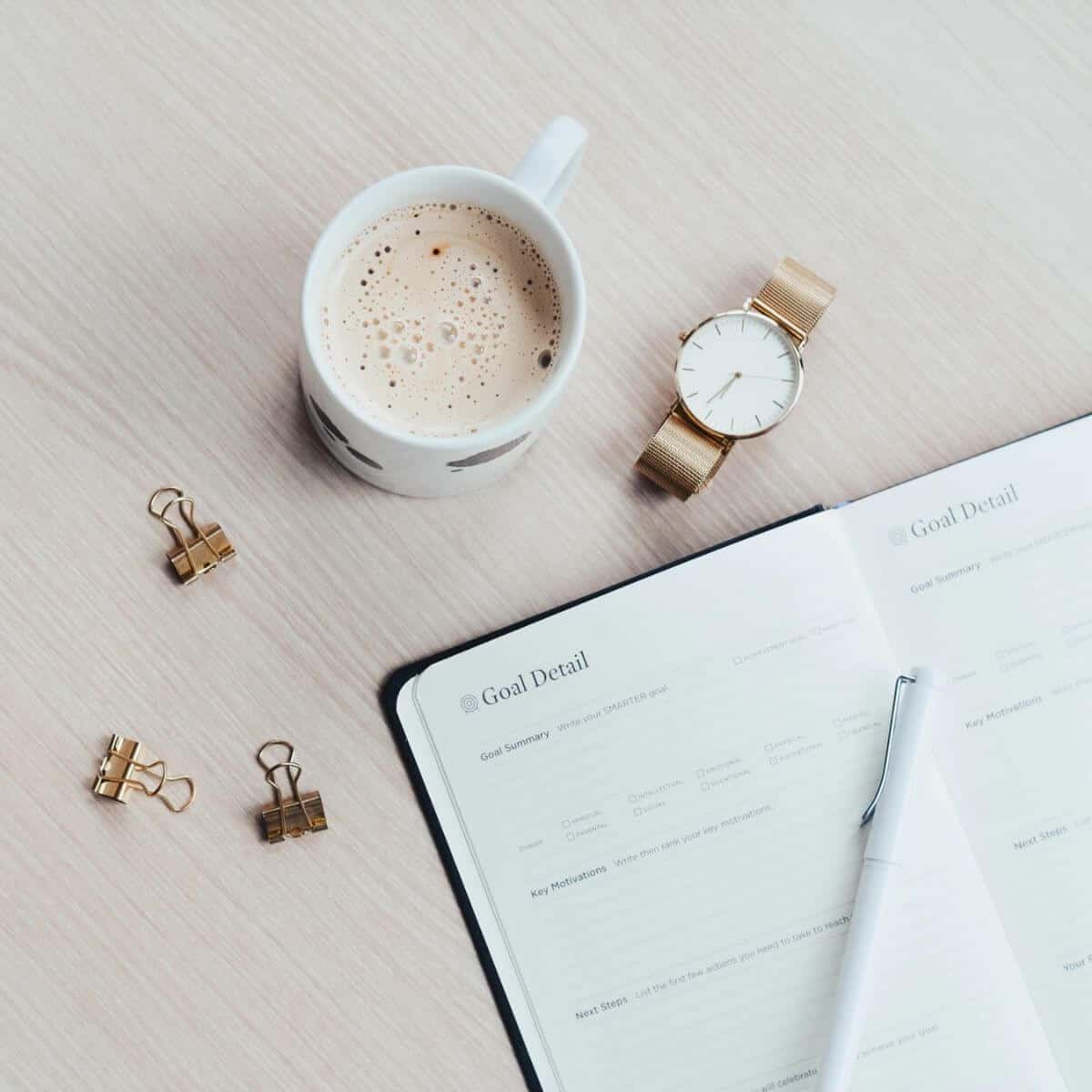 Effective goal-setting
Goals are important because they give you a starting point and a destination. When you know where you want to go and have a direction, you can be focused.
Related: How to improve your focus
The first step to setting goals is to understand why you want to pursue something. Knowing your purpose will help you set effective goals and keep you motivated in difficult times.
After understanding the reason behind what you want, writing down your goals, and scheduling completion dates will increase your chances of achieving them.
Goals will create a journey for you to achieve what you desire and grow in different areas of your life.
Related: How to believe in yourself
How to set monthly goals
Once you find out what you want to do, you need to set up a strategy to accomplish it. That's where monthly goals come in.
To ensure you achieve your monthly goals, focus on 1 to 3 things per month. Your monthly goals must align with your long-term goals.
When your goals are aligned, everything you do will be in sync and move you towards your desired result.
Take the following steps to set your monthly goals:
Decide on your top 3 annual goals. Choosing 1 to 3 big goals each year will allow you to be focused and productive. Every action and what you do in the short-term will be focused on pushing you towards your annual goals. Your career, health, relationships, and generosity are common goals.
Figure out the main monthly tasks. To achieve your annual goals, what do you need to do each month? This will be a higher-level view of the month, and the goals should add up to completing your annual goal.
Set weekly goals. Weeks make up the month. Therefore, your weeks need to be effective. Decide on what you need to do each week to accomplish your monthly goal. This can be different each month depending on the goal.
Set daily goals. Each day matters, so spend time setting a good daily routine and planning the tasks that you need to complete. Success each day will lead to success in your monthly and annual goals.
The key to goal-setting is to break down the big goals into smaller goals. It'll give you a direction, and ensure you don't get overwhelmed.
The SMART criteria for goal-setting is an effective and well-established tool. Using the SMART method will ensure your goals are clear and attainable.
The following is what the acronym stands for:
Specific
Measurable
Achievable
Relevant
Time-bound
By setting SMART goals and working on them with a positive attitude, you'll be able to accomplish more and enhance your productivity.
Hold yourself accountable
You won't feel motivated to give it all you've got every day. Therefore, you need to prepare for those days and hold yourself accountable.
One of the best ways to hold yourself accountable is to prepare your schedule and commit to it. Take time to plan your days and tasks. If it makes it easier, write it down.
Preparation will make it easier for you to go from one task to another. It'll also keep you on track and more productive.
Another method is to get an accountability partner. Having a friend or someone else to hold you accountable will ensure you do it despite feeling like it.
If you don't have an accountability partner, you can hold yourself accountable to your goals by reviewing your performance each week.
Set aside time to think about what you did and how you can improve.
11 monthly goal ideas
If you're having trouble coming up with goals, the following are several great ideas to get the ball rolling:
Stay off social media once a week.
Read a book for 10 minutes per day.
Take a walk outside every day.
Make your home more lively by getting a plant.
Drink a glass of water as soon as you wake up.
Get at least 7 hours of sleep each night.
Save 20 percent of your income.
Learn a new skill.
Use the Eisenhower Matrix to make decisions.
Conclusion
If you want to feel more fulfilled and achieve more, you must set goals. You'll have a direction, and improve your chances of success.
The best way to achieve your goals is to break down your long-term goals into smaller short-term goals. Your daily accomplishments will add up to achieving your long-term goal.
More resources:
Featured photo courtesy of Unsplash.