To become an effective and confident leader, you must learn to enable others to act. You can do it through trust, belief, and understanding.
We receive a commission when you buy through affiliate links on this page.
Leadership is a vital skill for you to have. An essential aspect of leadership is being able to enable others to act.
Are you able to empower others to take action and control?
While it's not as straightforward as telling people what to do, you can foster a climate of trust and belief.
Nurture relationships and create an enabling environment because the outcomes can be extraordinary.
You can achieve your mission and help people reach their potential.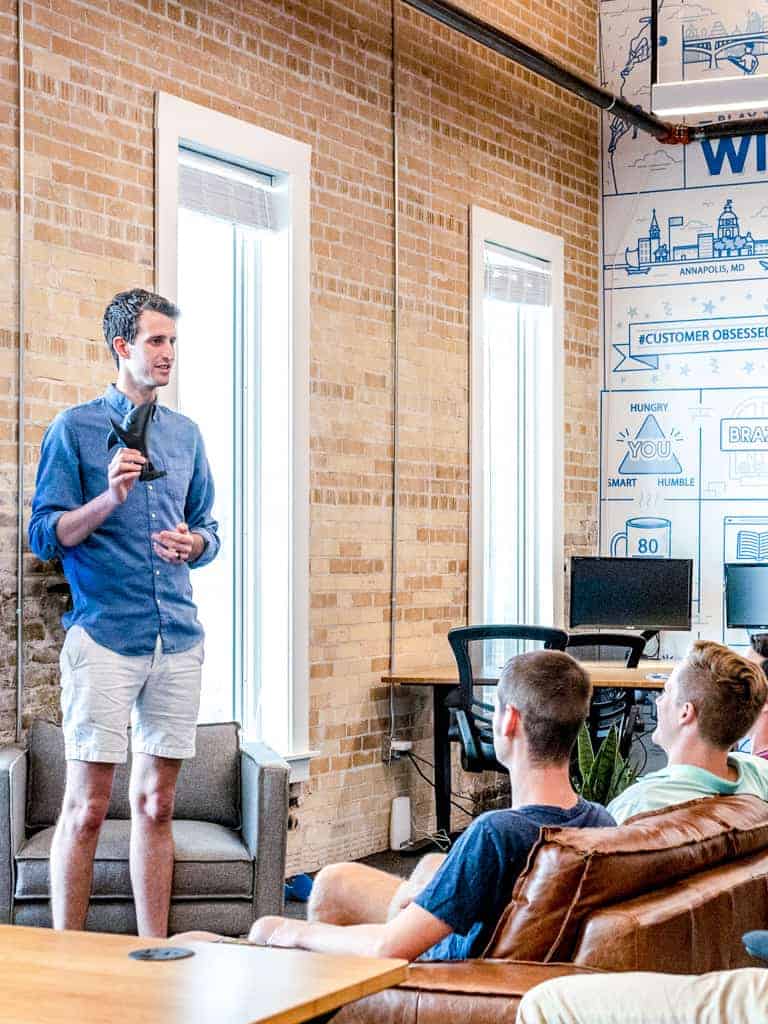 If you're ready to become a better leader, take the following steps to enable others.
Build trust
Before you can enable others to act, there must be trust.
Not only do others need to trust you, but you need to trust them.
You can become trustworthy with integrity, authenticity, empathy, and connection.
It's a two-way street, as you must trust others to do their tasks. It'll empower them and build mutual trust.
Set clear expectations
To maximize productivity and direction, you must set clear expectations.
When others know what they need to do, they can achieve their goals.
People must understand what you want them to do and why. Clarity creates purpose and accountability.
Aside from your expectations of others, they must understand your role. So, share what they can expect from you and accept input.
Effective leadership and collaboration are a by-product of clear expectations.
Encourage and empower others
Add value to others with encouragement and empowerment.
If you want to enable people, you must foster an environment of respect and positivity.
Use positive language to boost people's confidence.
Also, empower them to overcome obstacles and provide the right resources.
With an atmosphere of positivity and trust, people can take risks without the fear of failure.
While you'll enable others to act, it also promotes creativity and resilience.
Listen to all perspectives
If you want others to take action and trust you, learn to listen well.
Listening is an essential communication skill and makes you a better leader.
Be an active listener and focus on making sure people feel understood.
Listen to all perspectives to better understand others. Also, have an open mind.
It's a valuable skill that increases productivity, trust, and creativity.
Take action to be an example
An excellent way to inspire others to act is to be an example.
Lead by showing the way. Be a model for what it looks like to be resilient, resourceful, and positive.
You'll guide others to mirror your actions and become a leader people trust and respect.
Conclusion
James M. Kouzes, the author of The Leadership Challenge, said, "When leaders are doing their best, they model the way, inspire a shared vision, challenge the process, enable others to act, and encourage the heart."
Learn how to enable others to act, and you'll become a more effective leader.
You can't do it all by yourself. So, be selfless, mentor others, and create a positive climate to achieve more.
Also, offer support, proper resources, and be enthusiastic.
Featured photo courtesy of Unsplash.
About David Em
Founder
David Em is the founder of Next Level Gents, the ultimate destination for tips and advice about style, grooming, fitness, and success.