Learning how to believe in yourself will help you overcome self-doubt. It gives you the confidence and courage to work towards your goals.
We receive a commission when you buy through affiliate links on this page.
To accomplish your goals and live a fulfilled life, you need to believe in yourself.
When you have self-belief, you'll have courage, confidence, positivity, and hope.
Related: 21 confidence quotes to help you believe in yourself
Every goal and desire you have requires self-belief. It's the key to reaching your potential.
However, it's easier said than done. So, how do you believe in yourself? The following are ten ways to help you believe in yourself.
Related: 11 monthly goal ideas to change your life
Plus, check out the best books and read some of the best self-belief quotes to get you growing.
1. Believe that you can change
The first step to self-belief is to change your perspective and believe that you can change. You aren't stuck with your skills or abilities at this very moment.
While it takes time, you can grow and change. It begins with the belief that growth is possible.
Related: How to be more confident
As you begin to believe in your ability to develop self-belief, you'll start seeing the possibilities. You'll be able to work towards and accomplish your goals.
Believe that it's possible regardless of your current state or what anyone else says.
2. Be kind to yourself
You're better than you think you are. So, stop being so hard on yourself and start being kind. Be kind in your thoughts and how you perceive yourself.
Practice self-love and self-compassion. Forgive yourself if you make a mistake, and don't blame it on yourself by saying, "that's how I've always been" or "that's just how I am."
Instead, acknowledge your mistakes and setbacks. Then, remind yourself that things happen all the time, but how you respond is what matters.
If you don't know where to start, keep track of your thoughts. When you think something negative about yourself, rewrite the story and change it to something positive.
By embracing who you are and being kind to yourself, you'll believe in yourself because you'll see how incredible you are.
3. Know your weaknesses and focus on your strengths
Everyone has strengths and weaknesses. Believing in yourself doesn't mean you're oblivious to your weaknesses.
Instead, you understand what they are and choose to work on your strengths. When you live focused on your strengths, you won't constantly feel that life is a struggle.
If you aren't good at something, see if you can delegate it. If not, do your best and continue to spend more time on your strengths.
To figure out what your strengths are, ask your family, colleagues, or close friends. It's a great place to start.
Then, observe yourself. Consider what you're passionate about and when you're the most productive.
There are also tests that you can take. As with all external feedback, take it with a grain of salt. Your true strengths can only be determined by yourself.
By focusing on your strengths, you'll feel more positive and confident. It may also lead to achieving more and reaching your goals. Together, it'll help build your self-belief.
4. Learn new skills
If you feel like you're going through the motions and that life is stagnant, it's because you aren't growing. One of the best ways to grow and build self-belief is to learn new skills.
When you learn new skills, you're going to make mistakes and stumble on the way to mastering the skill. It teaches you perseverance, and once you understand the skill, you'll be proud of yourself.
Overcoming obstacles and becoming more skillful builds your confidence. It builds your self-image, and you'll believe in yourself. You'll feel capable and empowered.
New skills can benefit you outside of developing your self-belief. It can lead to a promotion at work, succeeding in your business, becoming healthier, and finding new hobbies.
As you go through life, make it a priority to learn new skills. Do things that you have an interest in and remember, you don't need anyone's approval.
5. Start winning
As you start winning, you'll start to believe in yourself. Now, winning doesn't have to be a grand accomplishment. Instead, you can win by following through on your word.
If you want to drink a gallon of water every day and you do, that's a win. When you create a morning routine and do all of the steps, that's a win.
Again, winning doesn't have to be a big achievement. Instead, focus on winning at a smaller level because it'll lead to bigger wins.
All of the small wins will build your self-belief. You'll begin to realize that you can follow through and be consistent. It'll give you the confidence to continue growing.
6. Understand what's important to you
When you do things and live in a way that doesn't align with your values, you'll feel demotivated, unsatisfied, and you may think there's something wrong with you.
By knowing your values and what's important to you, you'll have clarity. It'll allow you to live in a way that aligns with your values, and as a result, your self-belief will benefit.
Another benefit of knowing your values is that it helps you embrace who you are. It allows you to be authentic and live true to yourself instead of trying to impress others.
No one gets to set the standard for you. Living a life where you're confident in and aware of your values will help you believe in yourself.
7. Consume intentionally
From the moment you wake up to going back to bed, you're consuming. No, I'm not talking about food. In this case, consumption is about what you're feeding your mind.
What are you reading and watching? What are you being told? Are you being fed more negativity than positivity?
What you consume plays a big role in your self-belief. If you don't believe in yourself, it may be a result of how external factors make you feel.
While it's important to be aware of what's going on, be intentional about what you consume.
If someone on social media makes you feel inferior and demotivated, unfollow them. If you feel down after watching a show, stop watching it.
Start consuming positive things, such as reading a self-development book or following people that inspire you.
When you feed yourself things to build your self-belief, you'll become more confident and help you achieve your goals. Plus, you'll feel better about yourself.
8. Surround yourself with the right people
Who you spend your time with can make or break your self-belief. It's known as the power of association.
Chances are, there are people in your life that you don't enjoy being around. They may put you down or are always negative.
It may not be possible to cut them off, but you can control how much time you spend with them.
Start surrounding yourself with positive people. Spend time with people that make you feel empowered, happy, and help you believe in yourself.
The right people will change your life. With self-belief, you can take risks, live confidently, and achieve what you set out to do.
Even if you fail, you'll learn and continue moving forward.
9. Celebrate your success
Celebrate your past and future success. One of the best ways to believe in yourself is to acknowledge and celebrate your success.
It's a big deal. So, don't accomplish something without acknowledging it. If you find yourself moving onto the next thing, pause and celebrate.
Treat yourself to a nice meal, buy a gift, get a massage, or anything else that'll recognize the moment.
By celebrating your success, you'll begin to see that you're achieving more than you realize. It'll motivate you to continue growing and believing in yourself.
10. Create boundaries
Being able to set and maintain your boundaries will help you believe in yourself. Boundaries ensure that you take control of your time and life.
It's also an excellent way to step away from the expectation of others, which is relieving and empowering.
With good boundaries, you'll know when to say yes and no. You'll be able to live intentionally. It increases your self-belief, especially as you begin to say no.
11. Improve your health
While your mindset is important for self-belief, make sure you take care of your physical health, too.
By eating nutritious foods, staying hydrated, and exercising, you'll feel better.
When your health is in a good state, so will your self-belief because it takes consistency. You can be proud of your health and yourself.
Best books to boost your self-belief
The following are several incredible books that'll inspire and help you believe in yourself.
Awaken the Giant Within: How to Take Immediate Control of Your Mental, Emotional, Physical and Financial Destiny! By Tony Robbins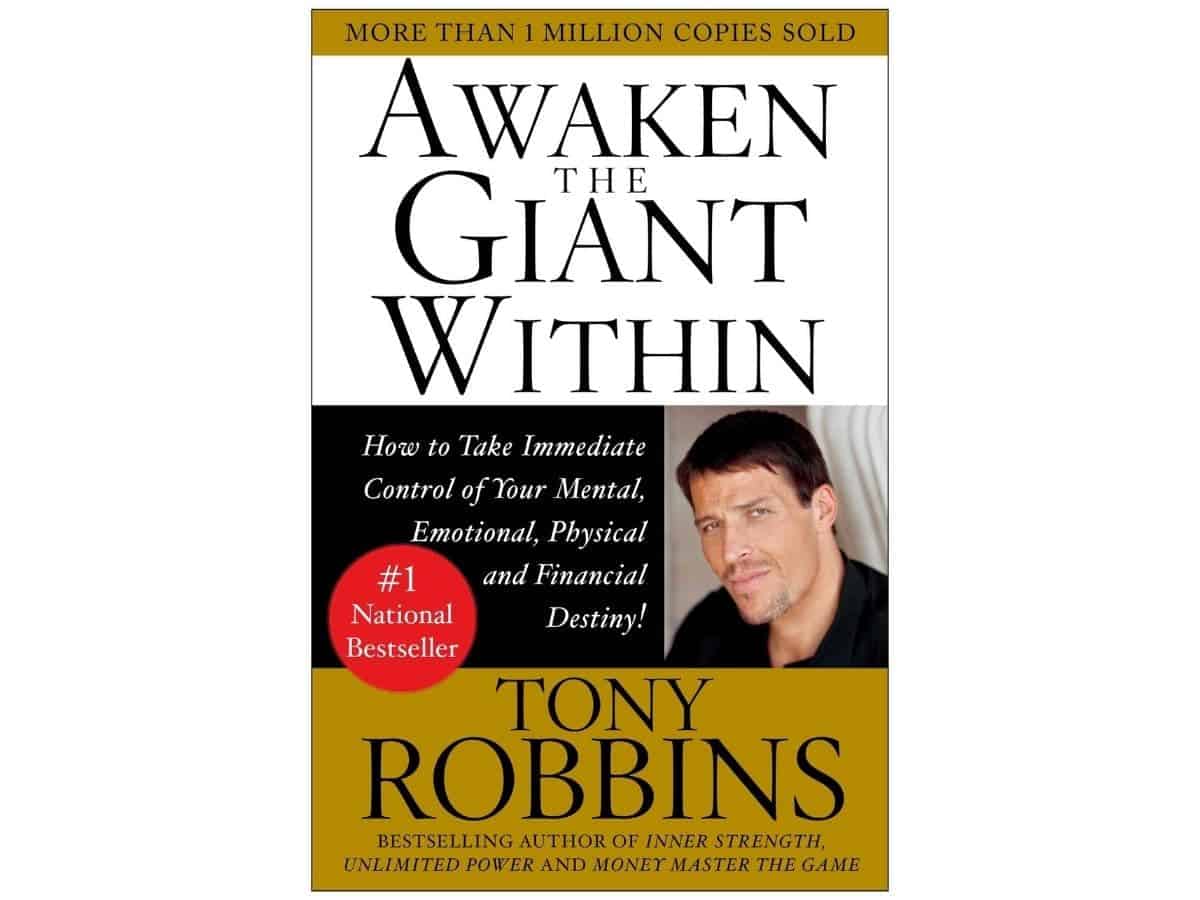 In Awaken the Giant Within, Tony Robbins teaches strategies and techniques to help you discover your purpose and take control of your life. It's everything you need to believe in yourself.
Buy Awaken the Giant Within from Amazon for $13.89.
Daring Greatly: How the Courage to Be Vulnerable Transforms the Way We Live, Love, Parent, and Lead by Brené Brown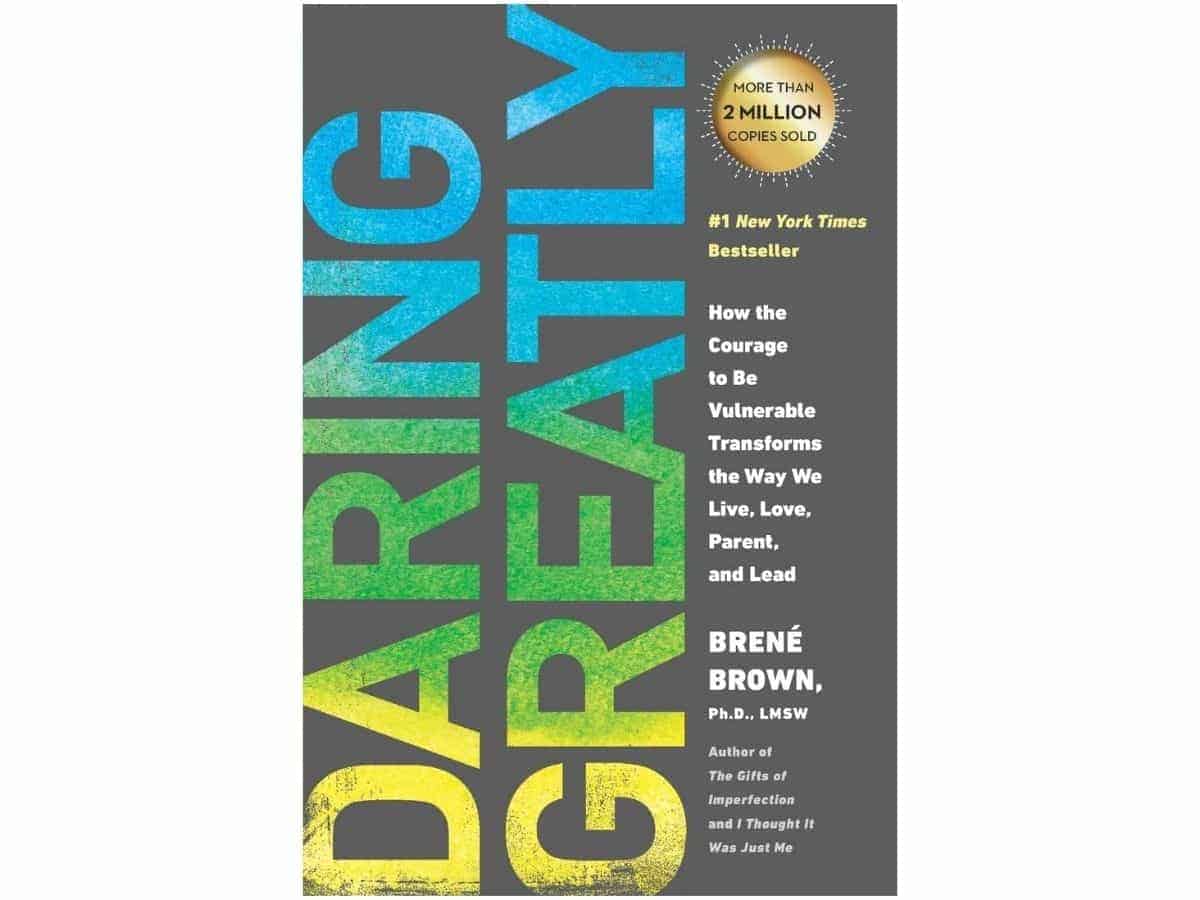 In Daring Greatly, Brené Brown teaches that vulnerability is a good thing. It takes courage the be vulnerable, and if you're able to, it'll change your life. You'll learn how to build the courage to be vulnerable, which will also help you believe in yourself.
Buy Daring Greatly from Amazon for $12.61.
What to Say When You Talk to Your Self by Shad Helmstetter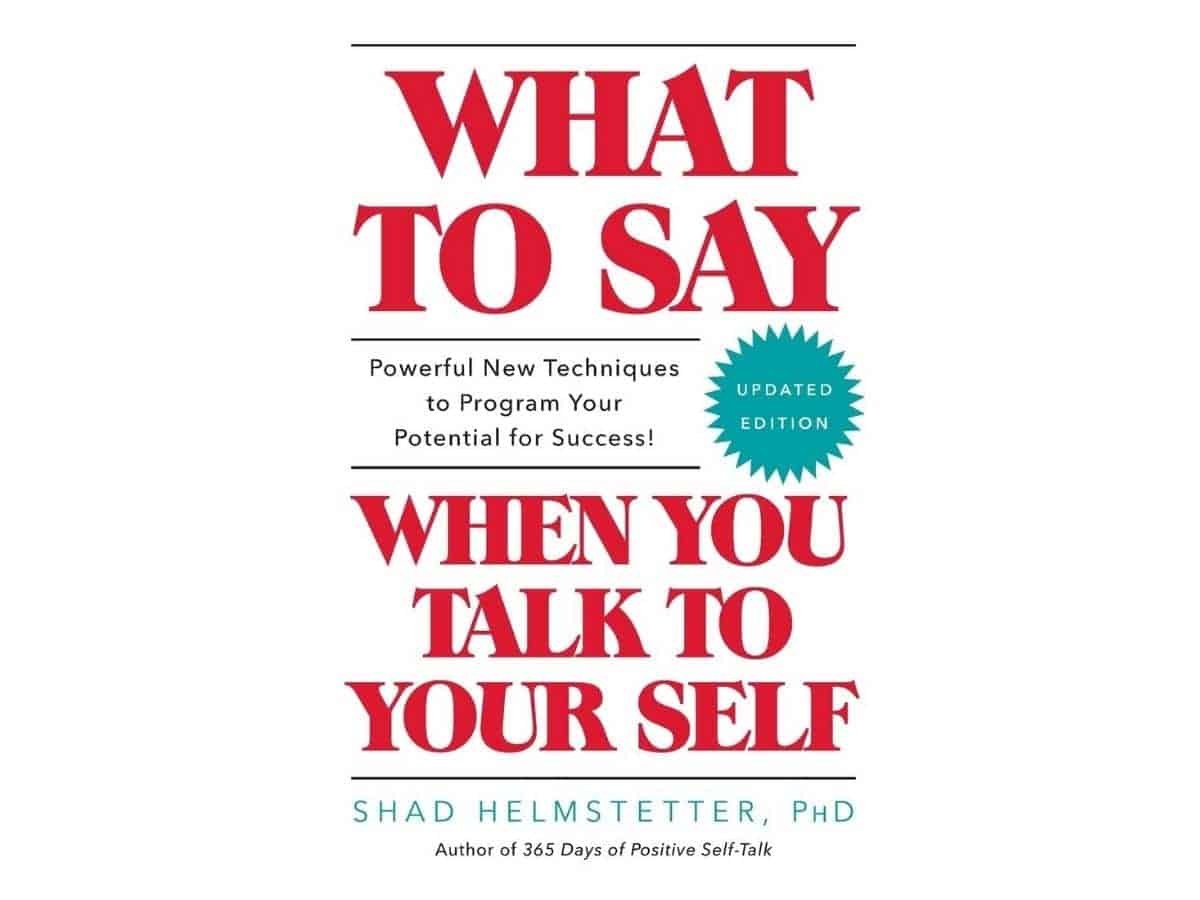 One of the best ways to build your self-belief is to be kind to yourself. A method of kindness is to speak well of yourself. Shad Helmstetter's book, What to Say When You Talk to Your Self, teaches you how to replace negative self-talk with positivity.
Buy What to Say When You Talk to Your Self from Amazon for $13.93.
The Six Pillars of Self-Esteem: The Definitive Work on Self-Esteem by the Leading Pioneer in the Field by Nathaniel Branden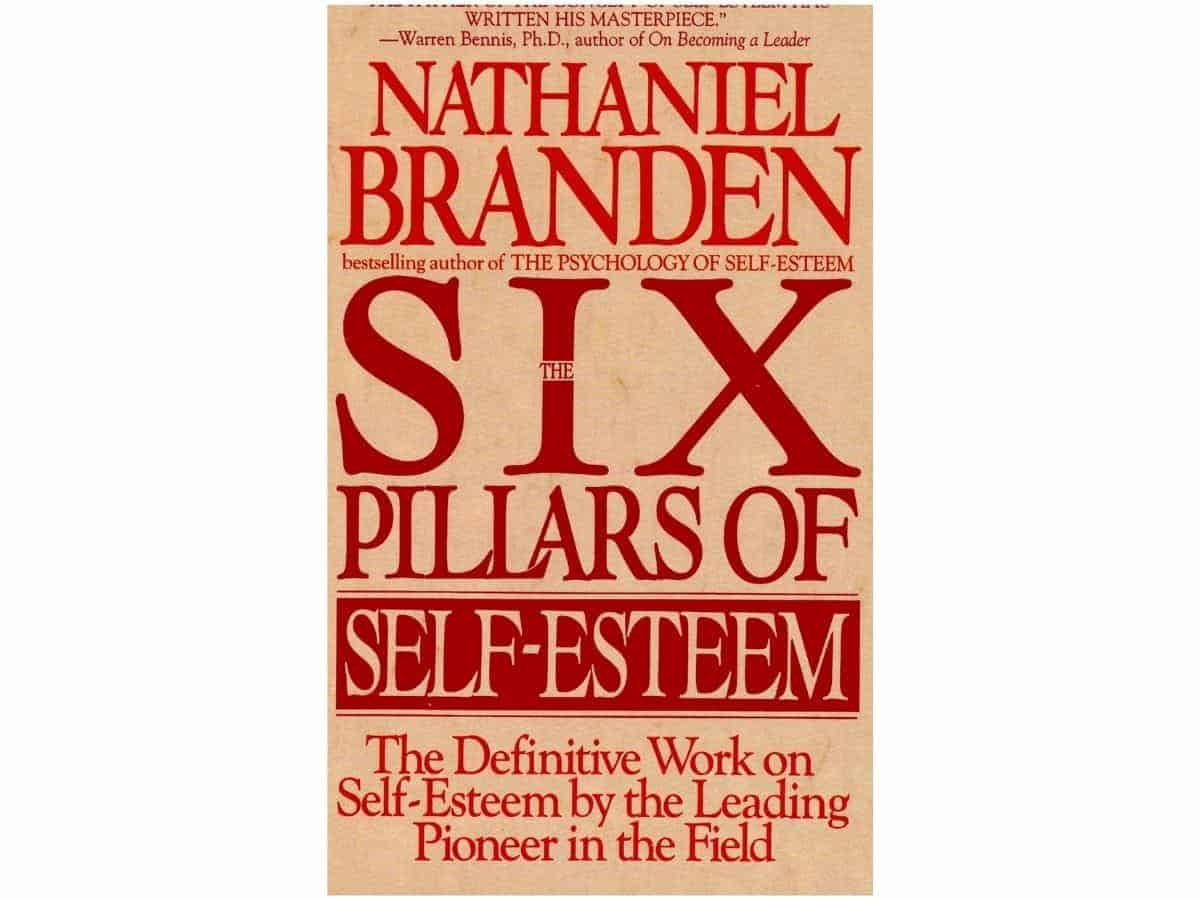 Nathaniel Branden's book, The Six Pillars of Self-Esteem, is a must-read for believing in yourself. You'll learn about the importance of self-esteem and practical ways to build yours.
Buy The Six Pillars of Self-Esteem from Amazon for $13.99.
Inspiring quotes about believing in yourself
The following quotes will inspire you to believe in yourself.
"Self-esteem comes from being able to define the world in your own terms and refusing to abide by the judgment of others." -Oprah Winfrey
"Believe in yourself! Have faith in your abilities! Without a humble but reasonable confidence in your own powers you cannot be successful or happy." -Norman Vincent Peale
"We are only bound by the limits of our own conviction." -Robert F. Smith
"Do your thing and don't care if they like it." -Tina Fey
"Learn to say 'no' to the good so you can say 'yes' to the best." -John Maxwell
"When you're different, sometimes you don't see the millions of people who accept you for what you are. All you notice is the person who doesn't." -Jodi Picoult
"Confidence is when you believe in yourself and your abilities, arrogance is when you think you are better than others and act accordingly." -Stewart Stafford
"Accept yourself, love yourself, and keep moving forward. If you want to fly, you have to give up what weighs you down." -Roy T. Bennett
"Optimism is the faith that leads to achievement. Nothing can be done without hope and confidence." -Helen Keller
"Do not go where the path may lead, go instead where there is no path and leave a trail." – Ralph Waldo Emerson
"If we did all the things we are capable of, we would literally astound ourselves." -Thomas Edison
Conclusion
Learn to believe in yourself because it'll help you go through life with a purpose and the confidence to take risks.
With self-belief, you'll feel energized and able to strive towards your goals. You can change, and it starts by believing it's possible.
Featured image courtesy of Canva.
About David Em
Founder
David Em is the founder of Next Level Gents, the ultimate destination for tips and advice about style, grooming, fitness, and success.