The people around you affect your happiness and success. It's known as the power of association. Learn how you can use it to your benefit.
The power of association is powerful. It's also known as social or peer influence.
Your friends and people around you can impact your success, health, mindset, and happiness.
Related article: Life Lessons People Learn Too Late
According to the National Institutes of Health, you become more like your friends over time.
If you want to improve your life, pay attention to your circle of friends.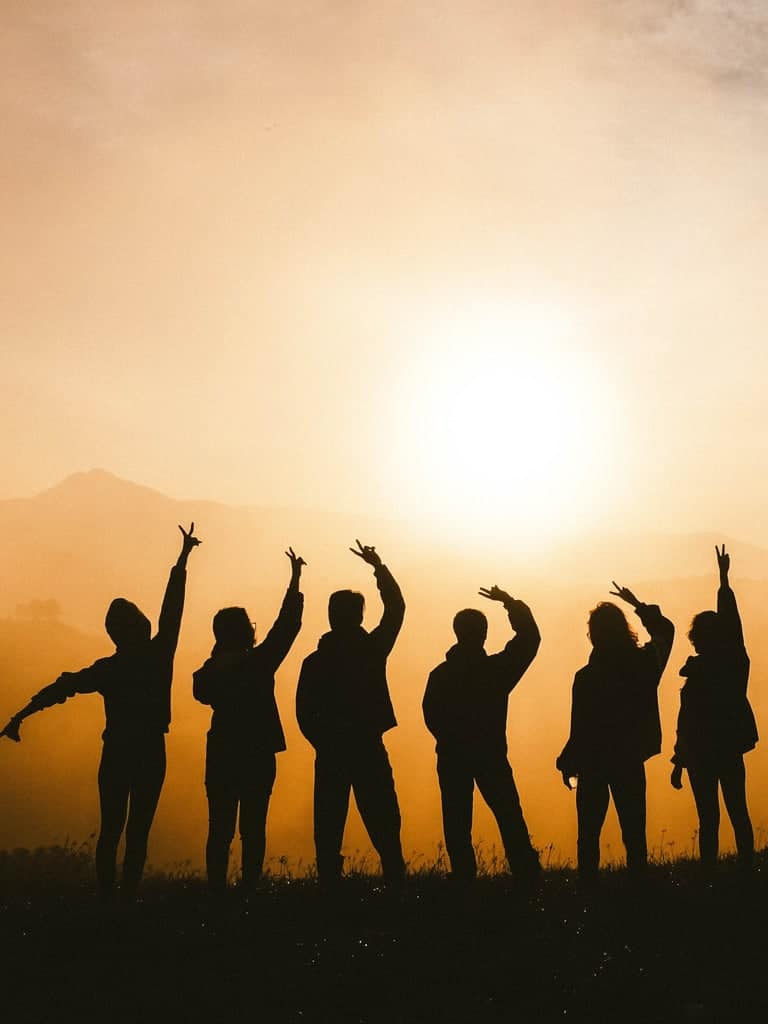 Audit your circle
Motivational speaker Jim Rohn states, "You are the average of the five people you spend the most time with."
Take a moment and think about the relationships in your life.
Whether you want to become fit, build a business, or have a better mindset, you need the right people around you.
If you want to move forward, start with an audit of your circle.
Replace or limit the negative people in your life with those who will help you grow.
Related article: The Best Quotes on Having Gratitude
The following are questions to ask yourself to see if you need to improve your circle:
Are your conversations revolved around the past or complaints?
Do your friends make you feel bad when you choose yourself or your business over them?
Are you the most successful person in your group of friends?
If your answer is yes to one or more of the questions, your friends may be holding you back.
It doesn't mean you need to cut them off. But, you should be aware of how they affect you.
Have a conversation with your friends to ensure you're on the same page. Allow them to support you.
Associate with successful people
Use the power of association by spending time with successful and positive people.
You shouldn't be the most successful person you know. Instead, find people who are further along in the areas you want to improve.
For example, if you want to become more confident, hang out with confident people.
When you associate with successful people, you'll begin to think, act, and live like them.
Also, they can support, guide, and motivate you.
Limit or eliminate negativity
The power of association means the people around you have an influence. So, limit or cut negativity.
If someone constantly complains or spreads negativity, consider letting them go.
For those who aren't negative or positive, limit your time with them.
Invest in the relationships that help you thrive. Your time is valuable.
When you reduce time with those who don't have a positive influence, you're open to those who do.
How to find a role model or mentor
While the power of association makes sense, implementing it may be hard.
So, how do you find positive friends, role models, or mentors?
The first thing you need to do is think about who's in your life.
If there's someone you look up to, consider deepening a relationship with them.
It could be someone at your workplace, your family, or acquaintances.
Also, you can use social networking sites like LinkedIn or Twitter to connect with others.
When connecting with people on social media, be respectful and courteous.
Lastly, attend networking or local events.
The people you meet at events are like-minded and may become ideal mentors or friends.
The best quotes about the power of association
"Surround yourself with those who only lift you higher." -Oprah Winfrey
"You are the average of the five people you spend the most time with." -Jim Rohn
"You need to associate with people who inspire you, people that challenge you to raise higher, people that make you better. Don't waste your valuable time with people that are not adding to your growth. Your destiny is too important." -Joel Osteen
"Be true to yourself and surround yourself with positive, supportive people." -Payal Kadakia
Conclusion
The power of association influences what and how you think, speak and do.
If you want more in life, surround yourself with those further along the journey.
Find a mentor and spend most of your time with people that challenge you to grow.
Featured photo by Unsplash.
About David Em
Founder
David Em is the founder of Next Level Gents, the ultimate destination for tips and advice about style, grooming, fitness, and success.