Jim Rohn was an entrepreneur, author, and speaker. He was a major player in personal development and his legacy lives on.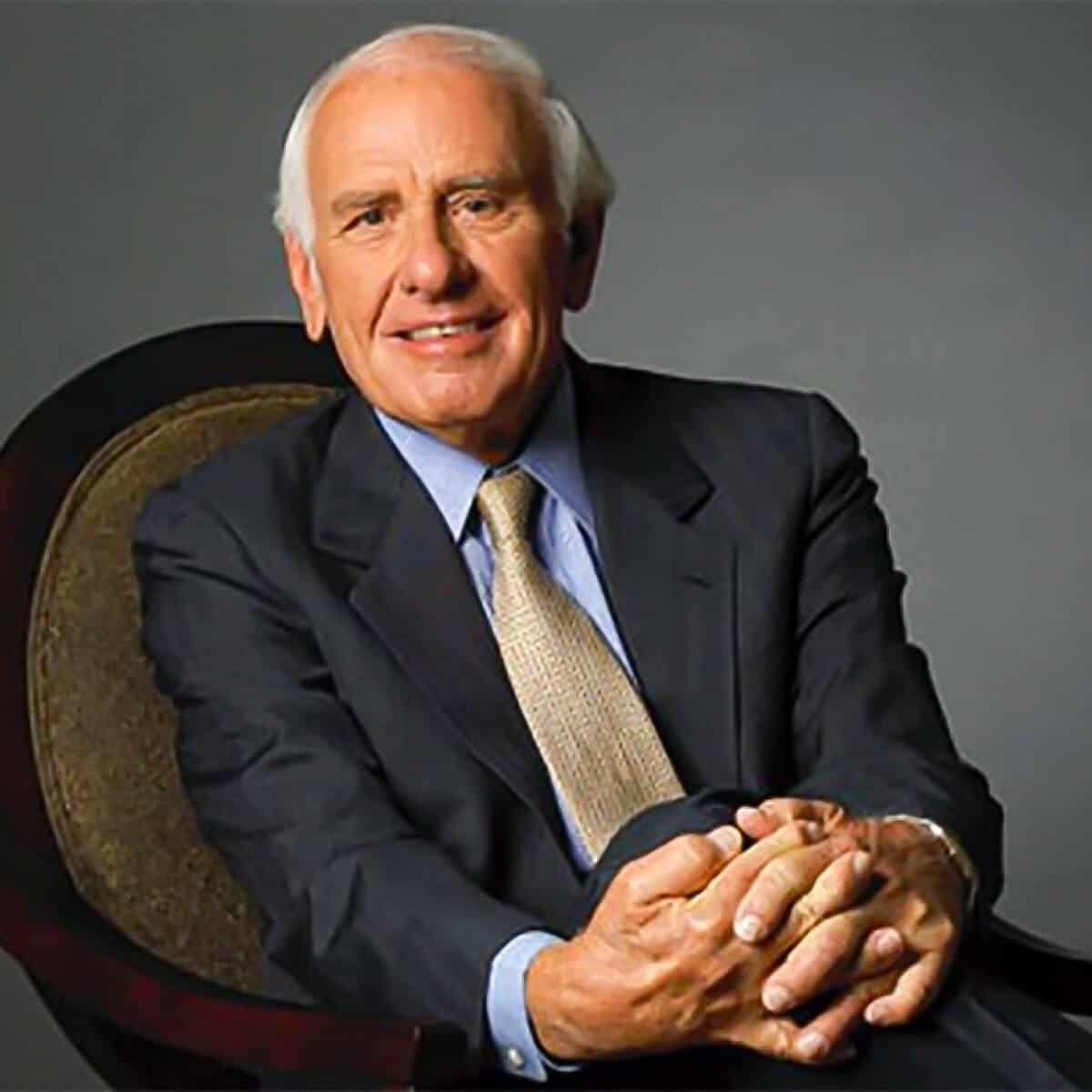 Estimated reading time: 4 minutes
We receive a commission on purchases made through links on this page. For more information, read Affiliate Disclosure.
Table of contents
Who was Jim Rohn?
Jim Rohn was born in Yakima, Washington, in 1930. He began his career working as a stock clerk, and after attending a presentation given by J. Earl Shoaff, his life changed for the better.
Related: 30 best self-help books
Rohn decided to become a direct marketing distributor, then asked Shoaff to be his mentor and learned everything he could.
In 6 years, Rohn earned his first million, then lost it. A few years after that, he made his fortune, once again. The loss resulted in one of his most famous quotes.
Rohn said, "If someone hands you a million dollars, best you become a millionaire, or you won't get to keep the money." He also said that it was easier than the first time because he knew how to do it.
Shortly after, Jim gave his first public speech and began traveling to share his philosophy.
Since then, he has been an instrumental player in personal development and even mentored Tony Robbins. Throughout his life, Rohn built a net worth of $500 million dollars.
Related: The power of association
Although he passed away in 2009 due to Pulmonary fibrosis, his words of wisdom continue to make a positive impact and change lives.
20 unforgettable quotes
1. "If you are not willing to risk the unusual, you will have to settle for the ordinary."
2. "Discipline is the bridge between goals and accomplishment."
3. "Start from wherever you are and with whatever you've got."
4. "Motivation is what gets you started. Habit is what keeps you going."
5. "Either you run the day, or the day runs you."
6. "Formal education will make you a living; self-education will make you a fortune."
7. "Happiness is not something you postpone for the future; it is something you design for the present."
8. "We must all suffer one of two things: the pain of discipline or the pain of regret or disappointment."
9. "Without constant activity, the threats of life will soon overwhelm the values."
10. "Take care of your body. It's the only place you have to live in."
11. "We must all suffer one of two things: the pain of discipline or the pain of regret or disappointment."
Related: How to find your purpose
12. "Never wish life were easier, wish that you were better."
13. "Unlike your fingerprints that you are born with and can't change, character is something that you create within yourself and must take responsibility for changing."
14. "You cannot change your destination overnight, but you can change your direction overnight."
15. "We get paid for bringing value to the market place."
16. "Success is steady progress toward one's personal goals."
17. "Giving is better than receiving because giving starts the receiving process."
18. "When you know what you want, and you want it bad enough, you will find a way to get it."
19. "Learn how to be happy with what you have while you pursue all that you want."
20. "If you don't design your own life plan, chances are you'll fall into someone else's plan. And guess what they have planned for you? Not much."
Books by Jim Rohn
The following are the top books written by Jim Rohn:
More resources:
Featured photo by jimrohn.com.