Tony Robbins is one of the world's best motivational speakers. He's also a best-selling author, coach, and philanthropist.
We receive a commission when you buy through affiliate links on this page.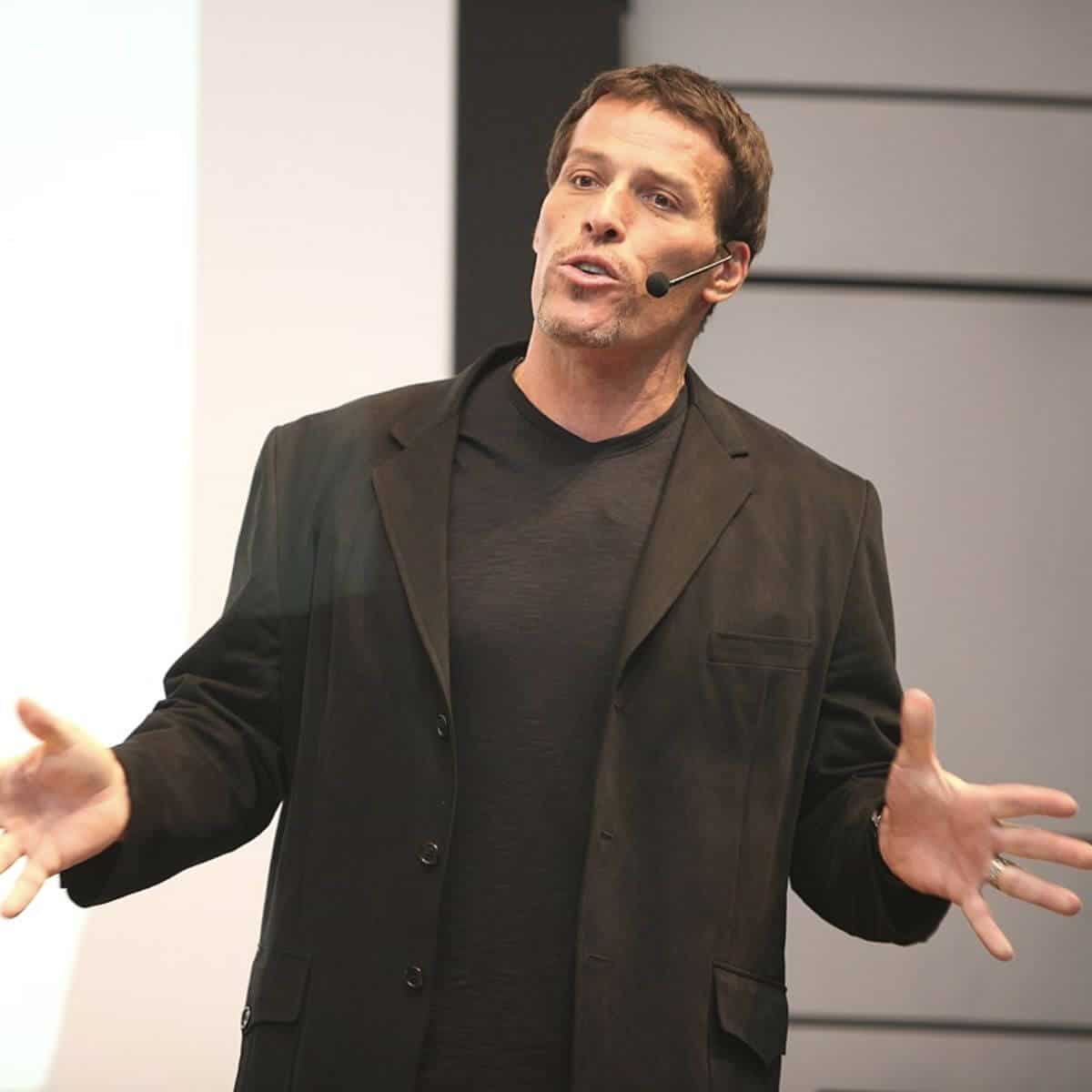 21 inspiring Tony Robbins quotes
1. "It is in your moments of decision that your destiny is shaped."
2. "If you do what you've always done, you'll get what you've always gotten."
Related: The best quotes by Jim Rohn (one of Tony Robbins' mentors)
3. "Quality questions create a quality life. Successful people ask better questions, and as a result, they get better answers."
4. "A real decision is measured by the fact that you've taken a new action. If there's no action, you haven't truly decided."
5. "The secret of success is learning how to use pain and pleasure instead of having pain and pleasure use you. If you do that, you're in control of your life. If you don't, life controls you."
6. "You see, in life, lots of people know what to do, but few people actually do what they know. Knowing is not enough! You must take action."
7. "Most people fail in life because they major in minor things."
8. "Success in life is the result of good judgment. Good judgment is usually the result of experience. Experience is usually the result of bad judgment."
9. "Any time you sincerely want to make a change, the first thing you must do is to raise your standards."
10. "People who fail focus on what they have to go through; people who succeed focus on what it will feel like at the end."
11. "The power of positive thinking is the ability to generate a feeling of certainty in yourself when nothing in the environment supports you."
12. "No matter how many mistakes you make or how slow you progress, you are still way ahead of everyone who isn't trying."
13. "Every day stand guard at the door of your mind, and you alone decide what thoughts and beliefs you let into your life. For they will shape whether you feel rich or poor, cursed or blessed."
14. "I challenge you to make your life a masterpiece. I challenge you to join the ranks of those people who live what they teach, who walk their talk."
15. "Success is doing what you want to do, when you want, where you want, with whom you want, as much as you want."
16. "It's what you practice in private that you will be rewarded for in public."
17. "Once you have mastered time, you will understand how true it is that most people overestimate what they can accomplish in a year – and underestimate what they can achieve in a decade."
18. "I've come to believe that all my past failure and frustration were actually laying the foundation for the understandings that have created the new level of living I now enjoy."
19. "A real decision is measured by the fact that you've taken a new action. If there's no action, you haven't truly decided."
20. "One reason so few of us achieve what we truly want is that we never direct our focus; we never concentrate our power. Most people dabble their way through life, never deciding to master anything in particular."
21. "Your life changes the moment you make a new, congruent, and committed decision."
Best books by Tony Robbins
Tony Robbins is a renowned author, as well. The following are some of his best books:
Featured image courtesy of WikiMedia Commons.
About David Em
Founder
David Em is the founder of Next Level Gents, the ultimate destination for tips and advice about style, grooming, fitness, and success.