If your closet is full of clothes you don't wear anymore, it's time to declutter your closet. Learn the steps and get the best tips to do it.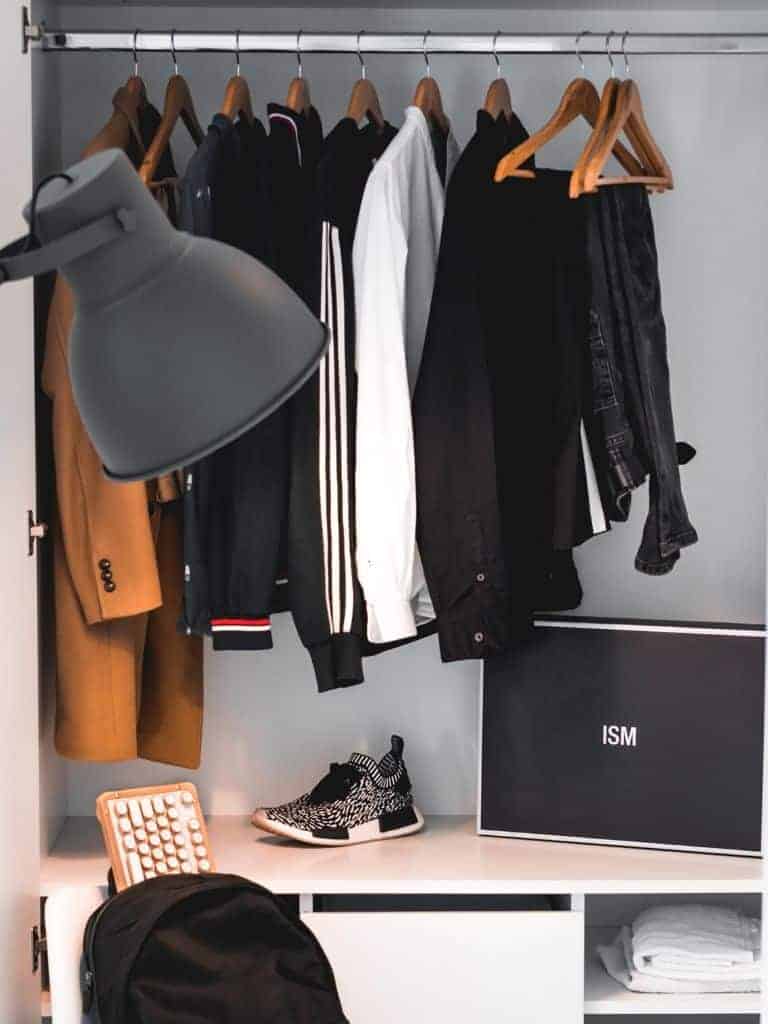 How to declutter your closet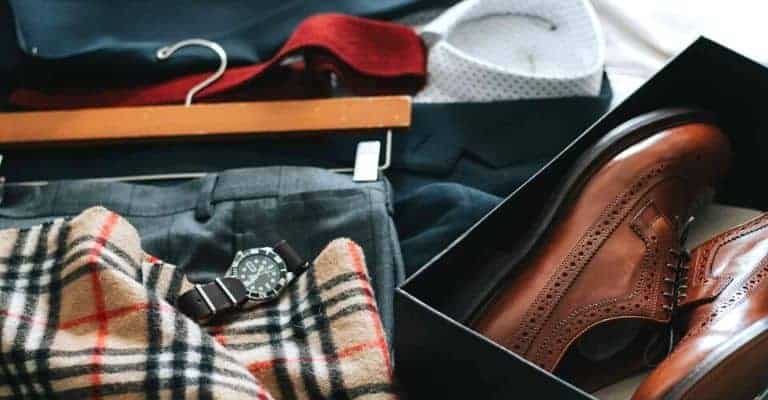 It's easy for your closet to get filled up with clothes you no longer wear, which can be due to many reasons.
Related: How to organize your closet
Regardless of the reason, it's essential to make room for new clothes or give your current clothes room, so they aren't jammed against each other.
Having an organized closet that's filled with items you use will clear up space, you'll know where everything is, and it'll be easy to put together an outfit each day.
It's also beneficial to get rid of what you don't wear because you'll know that everything you have looks great and makes you feel confident.
Once you're finished, you'll feel relieved and glad you did it.
1. Take everything out
The first step is to take everything out of your closet and empty it into a pile. This will ensure that you go through everything you had in your closet and start from scratch.
2. What doesn't belong?
Next, you'll get rid of things that don't belong in the closet, such as bank statements, printed out papers, and other documents that shouldn't be in your closet. Instead, shred these documents or file them in a cabinet.
The exception to step 2 is if your closet has room for things like books or decor. If you have room for these items, then keep them there, and file or shred the other documents.
3. Keep or toss?
Once you have cleaned out the documents or items that don't belong in the closet, go back to your pile and create two separate piles.
This is the first round of screening. Decide to keep or toss every piece of clothing. If you find one that you're unsure about, put it into the keep pile.
4. Keep or maybe?
Next, go through your initial keep pile, and with each item, ask yourself, "keep or maybe?".
If your answer is maybe, ask yourself the following questions:
Do I love it?
Does it bring me joy?
Am I excited to wear this?
Does it still fit?
Are there any stains or tears?
Is it comfortable?
Is this my style?
Have I worn this within the past year?
These questions are designed to help you make a firm decision on the items you're unsure about. If any of the items became a "toss", put it into the toss pile.
5. Clean your closet
Now that you know what you're keeping and what you're not, clean your closet of dirt and dust.
6. Organize what you're keeping
Next, you can start hanging the items you're keeping. Organize the clothes that you've decided to keep so that it's easy to find and maintain. It's helpful to organize your closet into sections.
For example, keep your shoes together, outerwear in one area, and pants in another. This is a great way for you to know exactly where everything is.
7. Get rid of your "toss" pile
It's important to deal with your toss pile quickly so that you don't change your mind.
With this pile, figure out what will be donated, thrown away, and what can be sold. If you do try to sell something and you're unable to sell within a few weeks, donate it.
8. Breathe and be happy
Take a few deep breaths, grab a glass of water, and admire your newly organized closet.
Tips for a better experience
Use the following tips to keep your closet clean and organized. They'll also help keep your clothes in good shape.
Keep the floors clear. Clearing the floors will make your closet feel more spacious and less cluttered. You don't have to keep your floors completely empty, but the more clear, the better.
Get a shoe rack or container. Shoe racks and containers help organize your shoes. These tools also ensure that the space you have is being used efficiently and conveniently.
Quarterly check-in. Every 3 months, take 10 to 15 minutes and go through your closet. You don't have to take everything out again, but clean up anything that doesn't belong and touch-up your closet so that it looks nice again. Dust accumulates quickly so wipe down your closet and vacuum the floor.
Conclusion
Decluttering your closet doesn't have to be an intimidating task.
By dedicating time to clean out your closet and maintain it consistently, you'll rarely need to do a deep clean.
Therefore, you'll have clothes that look good and make you feel amazing when you wear them.
Featured photo courtesy of Unsplash.
About David Em
Founder
David Em is the founder of Next Level Gents, the ultimate destination for tips and advice about style, grooming, fitness, and success.