An organized closet makes it easier to find your clothes, and keep them in good condition. Learn how to organize your closet.
Estimated reading time: 9 minutes
We receive a commission on purchases made through links on this page. For more information, read Affiliate Disclosure.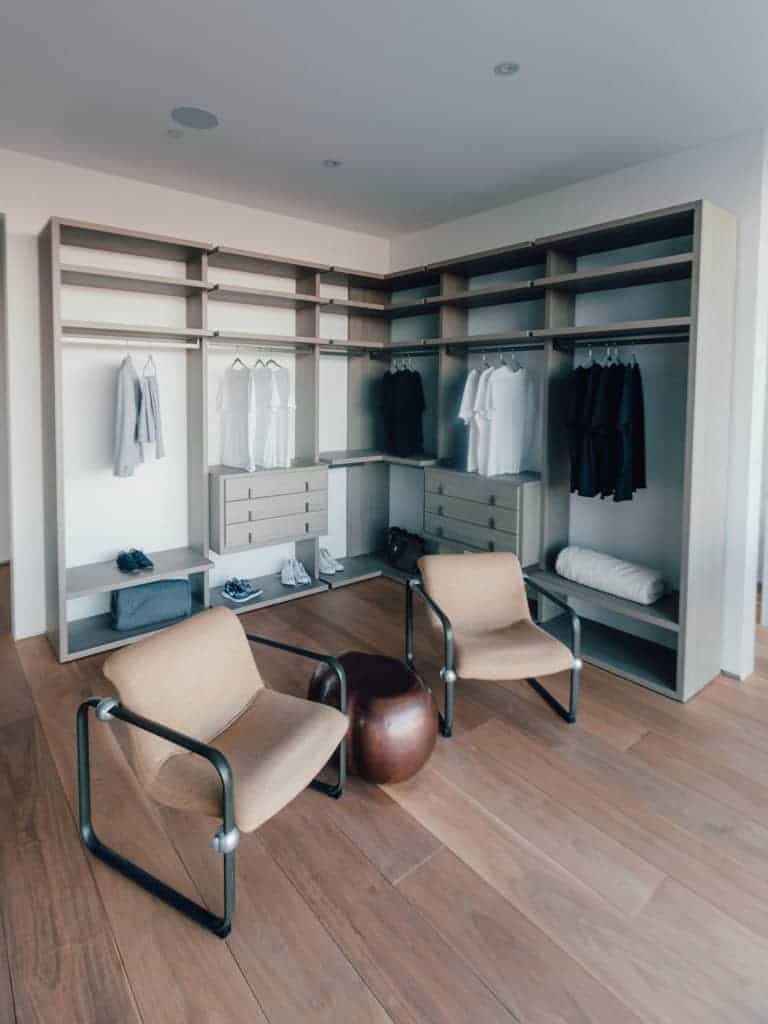 Importance of an organized closet
When you have an organized closet, you'll benefit in many ways aside from it looking good. The following are 5 reasons you should learn how to organize your closet:
Make room for more. A clean and organized wardrobe is a great way to make space for new clothes. If you have clothes that are old or you don't feel good wearing them, then you should donate or toss them. Replace these items with new clothes that you feel confident in.
Saves time. When you know where to find each piece of clothing, you'll be able to put together outfits quickly. That means you won't have to spend time looking for a shirt that you haven't worn in a while but know you have. Getting dressed will be simple and quick.
Feel less overwhelming. If your closet is messy and you don't know where you put different clothes then it can be overwhelming. When you organize your clothes, you'll feel better and it won't be overwhelming every time you look at your closet.
Saves money. Knowing what you have in your wardrobe allows you to identify what you need and how you can match different clothes. Therefore, when you're shopping for clothes, you'll buy what you need instead of one-off pieces.
Less stress. According to Psychiatrist, Dr. Rian Rowles, a clean home and organized closet can reduce stress and fatigue. When things are messy, you're subconsciously thinking about everything you need to clean and work on.
How to organize your closet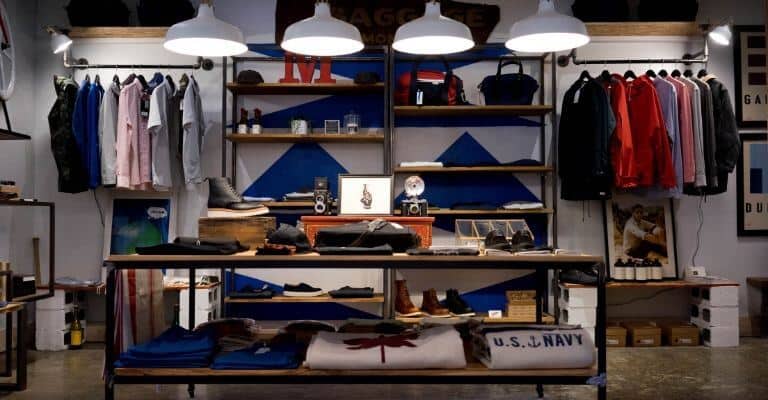 Regardless of how much clothes you have or how messy your closet may be, these steps and tips will help you achieve a closet that looks great.
Step 1: Declutter your closet
The first step is to declutter your closet. Take everything out then vacuum and wipe down your closet.
When you take everything out, go through your clothes to figure out what you're keeping and donating or throwing away.
Once you know what you're going to keep or toss, you're ready for the next step.
Step 2: Design your ideal wardrobe
In the perfect world, how would your wardrobe look? By designing your ideal wardrobe, you have a starting point that you can build on.
It's an important step because you'll figure out what works best for you and get creative with ways to utilize the space you have.
You can do this step by taking mental notes or writing your ideas on paper.
Step 3: Hang your pants
If you're currently folding your pants, start hanging them. Folding and stacking pants cause unnecessary wrinkles that don't look good.
When your pants are hung, they'll stay in good shape and last longer.
Find a section in your closet to dedicate to pants. In this section, organize them by the type of pants.
For example, put denim on the left, chinos in the middle, and trousers on the right.
Step 4: Suits and dress shirts
Find a section in your wardrobe to hang your suits and dress shirts. For these items, make sure you use sturdy hangers to keep the shape of the clothes.
Before you hang your suits and dress shirts, brush off any dirt and use a garment cover that allows air to flow.
Step 5: Casual shirts
Next, hang your casual shirts such as t-shirts and button-downs. Arrange them by color and style so that everything is easy to find. If you want a neat and clean feel, make sure your clothes are facing the same direction.
Step 6: Fold and stack sweaters
When sweaters are hung, they can stretch due to their material and weight. Since sweaters are thick, it's best to fold and stack them. Use shelf dividers, boxes, or bins to store your sweaters.
Step 7: Use drawer organizers for small items
For small items like socks, underwear, ties, and undershirts, utilize drawer organizers.
Either roll or fold the items to make them look neat instead of throwing them Not only will it look better, but they'll also last longer.
Step 8: Hang accessories
Hooks are great for hanging accessories like hats, bags, and necklaces. These can be on your wall or the back of your closet door.
Step 9: Get a watch box
If you have more than two watches, a watch box is a great way to keep your watches together and covered. It'll protect your watches from dust, moisture, and humidity while you're not using them.
Step 10: Keep shoes off the floor
Use a rack or shoe boxes to organize your shoes. Keeping your shoes off the floor will make your closet look cleaner. They'll also be easier to arrange.
If you organize by style and color, they'll be easy to grab when you need a pair.
Small closet organization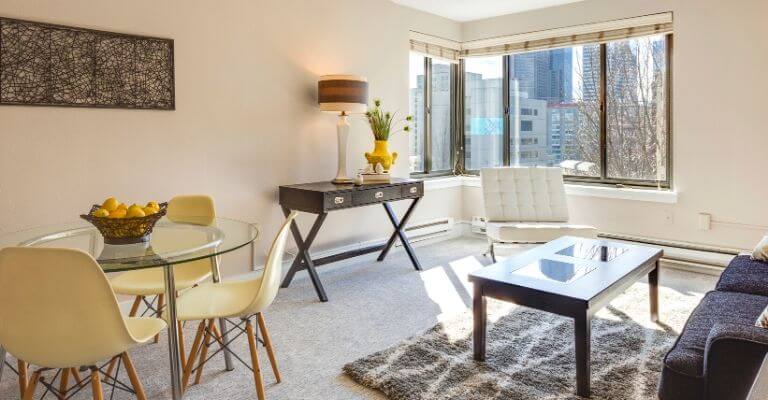 If you live in a home with a small closet, it may be difficult to fit all of your things and make them look organized.
The key is figuring out how to maximize the space you have. The following are 5 ways you can efficiently use the space in your closet to organize your clothes.
1. Shelf dividers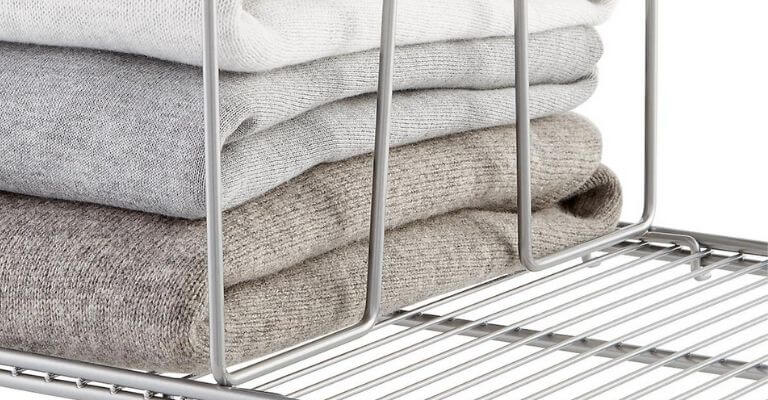 Shelf dividers allow you to stack your clothes without worrying about them falling over. They're a great tool to keep your clothes separated and upright.
Buy Shelf Dividers from The Container Store (opens in a new tab).
2. Undershelf baskets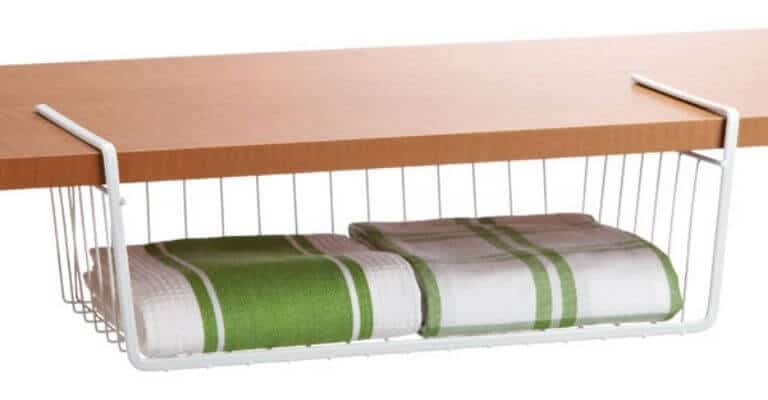 Undershelf baskets are useful for more than the pantry. They're a great addition because they expand your closet without adding any shelves.
They use the space that's not currently being used. Use them to store undergarments, socks, and other small items.
Buy Undershelf Baskets from The Container Store (opens in a new tab).
3. Hang things inside the closet door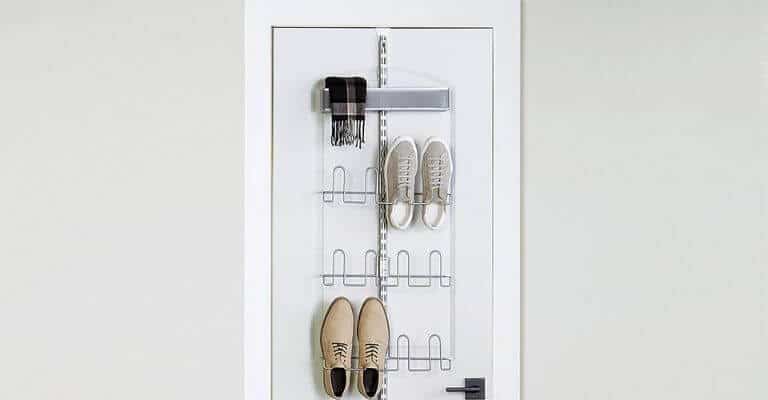 To get the most out of the space you have, use the back of your closet door as a place to hang things. You can hang clothes, coats, bags, or other accessories.
Buy the Elfa Over-the-Door Rack from The Container Store (opens in a new tab).
4. Stack your shoes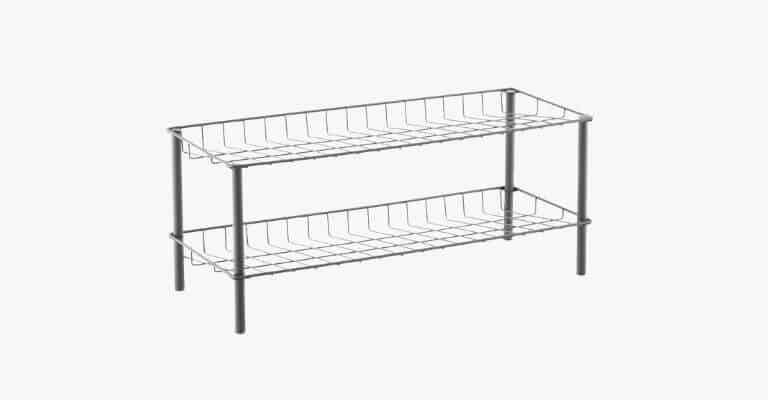 Maximize your vertical space by stacking your shoes. Instead of leaving them all on the ground, use a shoe rack or box to store them.
Buy the 2-Tier Metal Shoe Rack from The Container Store (opens in a new tab).
5. Use specialized hangers
Using hangers that are made for specific types of clothes is the best way to ensure it fits. For example, suits need a specific hanger to keep their shape, while pants can use hangers that allow them to slide in and out.
Buy Wooden Pants Hangers with Clips from Amazon (opens in a new tab).
Frequently asked questions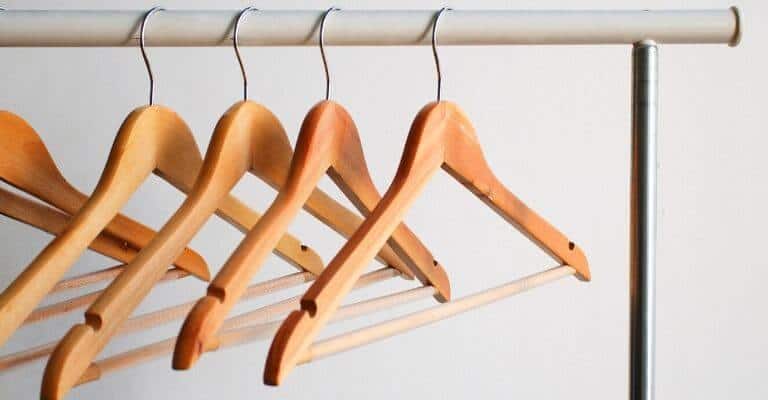 What type of hangers should I use?
Wooden hangers are more sturdy and durable than plastic or wire hangers which means they'll do a better job supporting your clothes.
Where should I put seasonal clothes?
If your clothes aren't going to be worn during a specific season, put them in containers and store them under your bed or somewhere that's out of your way.
What do I do with the empty space?
If you've organized everything and there's empty space, leave it. It's better to leave those spaces empty than to fill them with items that don't belong there.
How can I keep from accruing clothes?
Instead of buying clothes and filling your closet, replace old items. If you want to buy a new pair of shoes, look at what you have and figure out which one is going to be replaced.
Where do I put my belts?
The best way to store your belts is to use a belt hanger. These hangers are built with hooks to hold 3 to 5 belts.
Conclusion
Now that you know how to organize your closet, find what works best for you and the space that you have available. Take time to declutter your closet and make sure it's filled with clothes that make you feel confident. The goal is to be efficient with your space while maintaining a clean and organized closet.
More resources:
Featured photo by Unsplash.