Undershirts are soft, lightweight, comfortable, and keeps you feeling dry. Find out which ones are the best.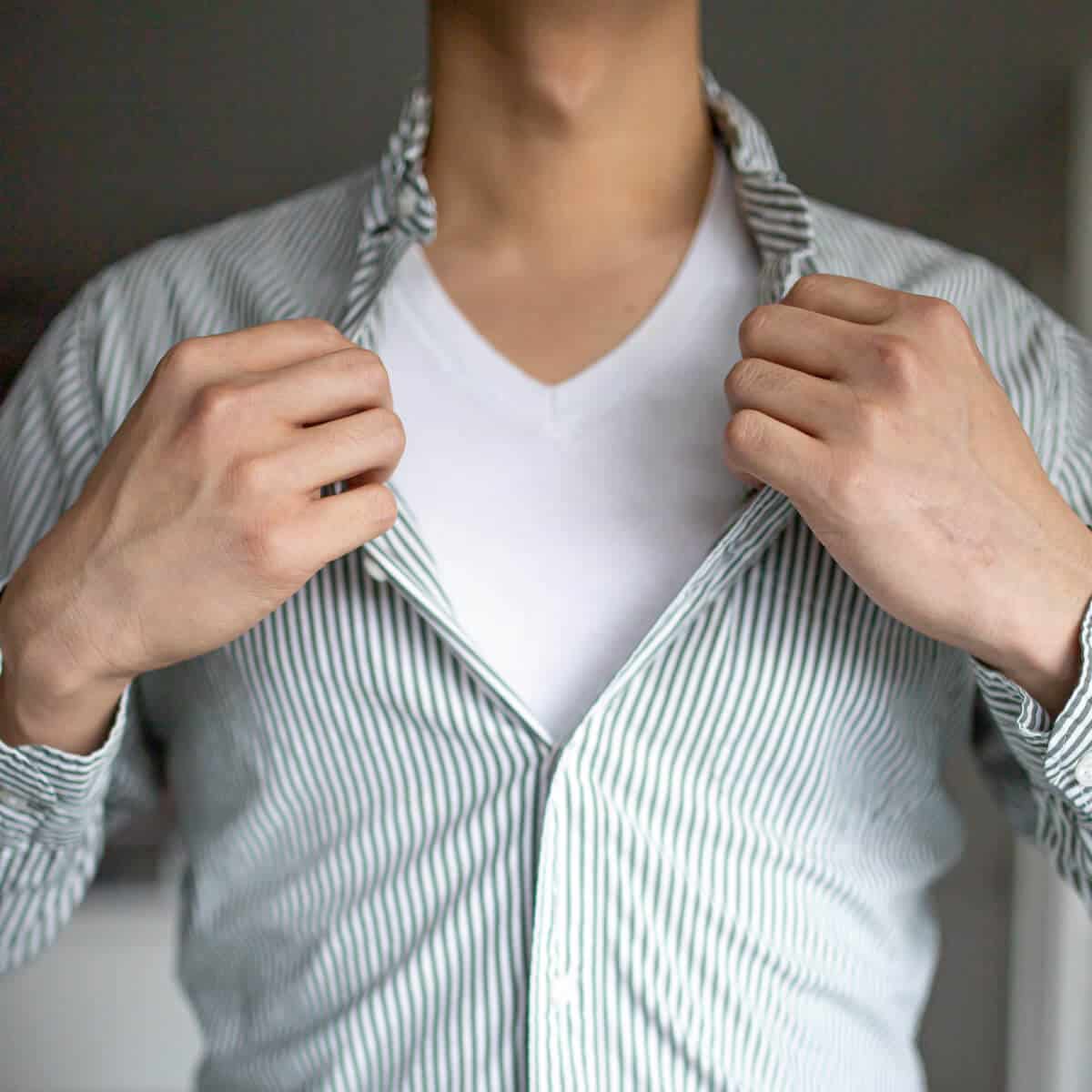 8 best men's undershirts
The following are the best undershirts that'll absorb sweat and protect your clothes
Crewnecks
Calvin Klein White Cotton Crewneck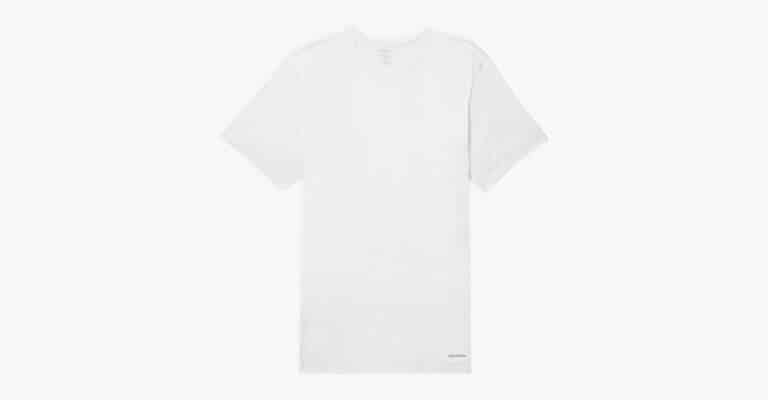 This Calvin Klein undershirt is 100% cotton and its softness makes it perfect for everyday wear.
It's long enough to remain tucked in throughout the day which is how an undershirt should be worn.
Ralph Lauren crewneck undershirt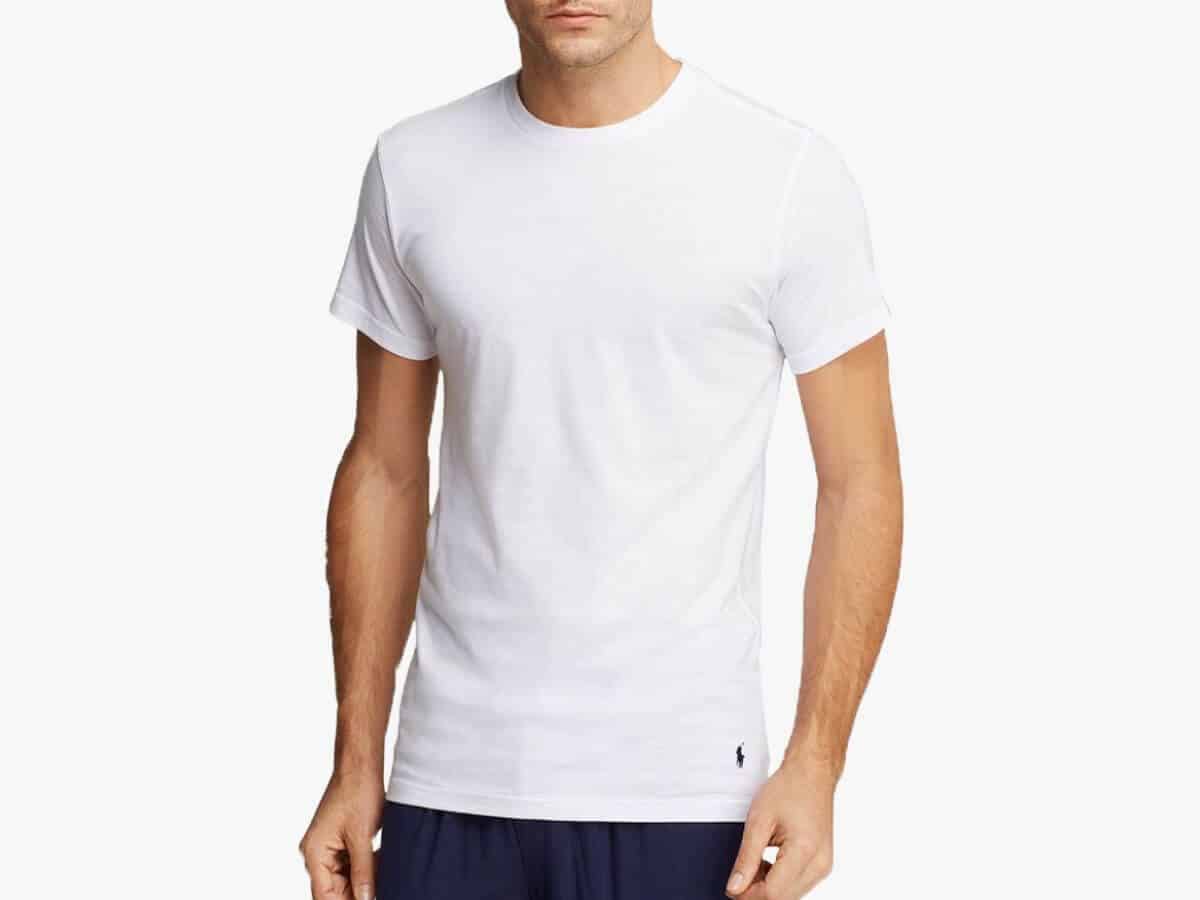 Ralph Lauren undershirts are classics and long enough to remain tucked in throughout the day. They're 100% cotton and are great for year-round wear.
Buy Polo Ralph Lauren Crew Neck Undershirts from Amazon (opens in a new tab).
Fruit of the Loom crewneck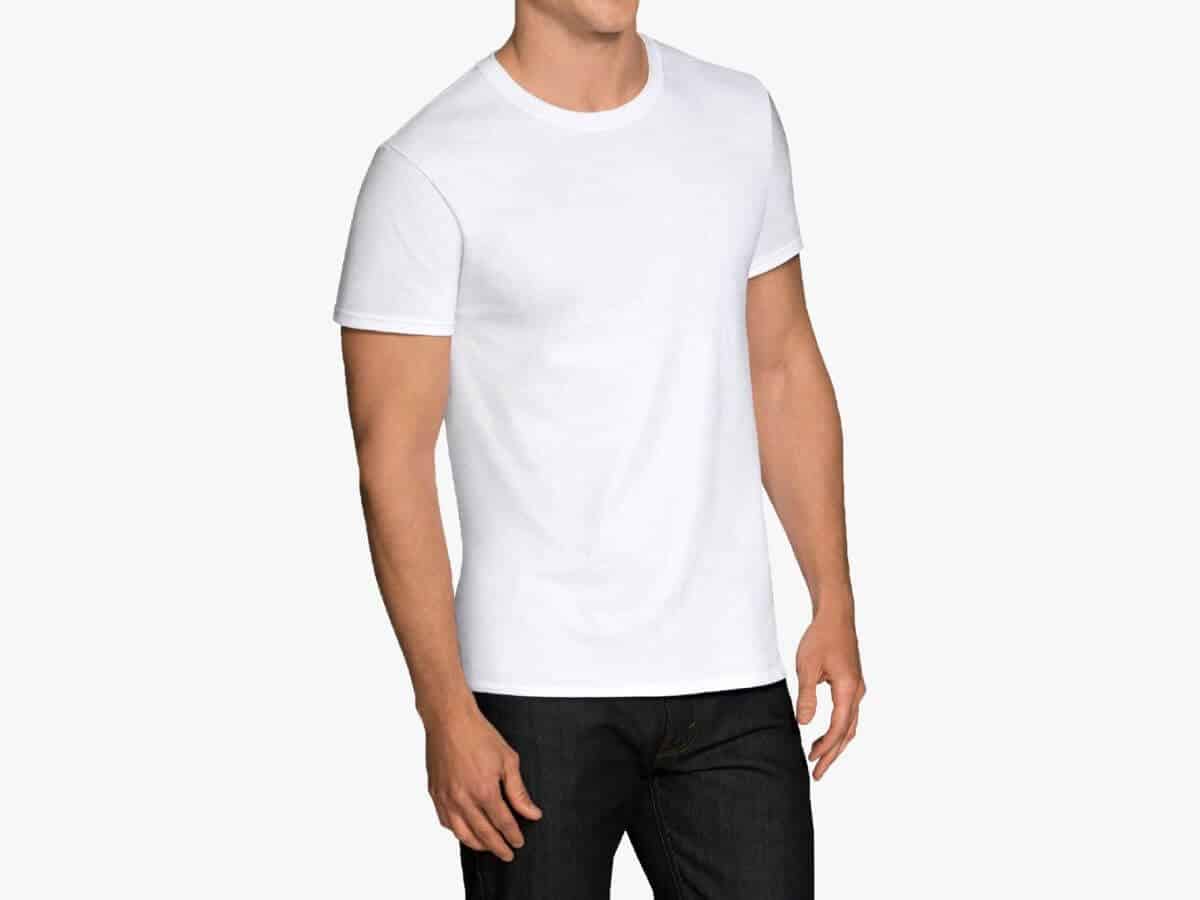 Fruit of the Loom makes an affordable option. The shirts are tag-free and will stay tucked in throughout the day.
Buy the Fruit of the Loom Crew Neck Undershirt from Target (opens in a new tab).
V-necks
Bombas Grey Pima Cotton V-Neck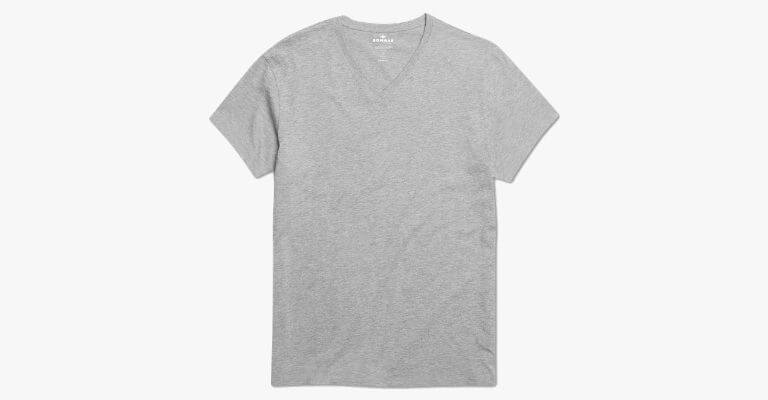 This v-neck undershirt by Bombas is made with 100% Pima cotton which is a great natural fiber.
The v-neck style is the most versatile style and the best choice if you wear an undershirt often. The great thing about Bombas is that every purchase equals a donation.
Buy the Pima Cotton V-Neck from Bombas (opens in a new tab).
Lacoste v-neck undershirt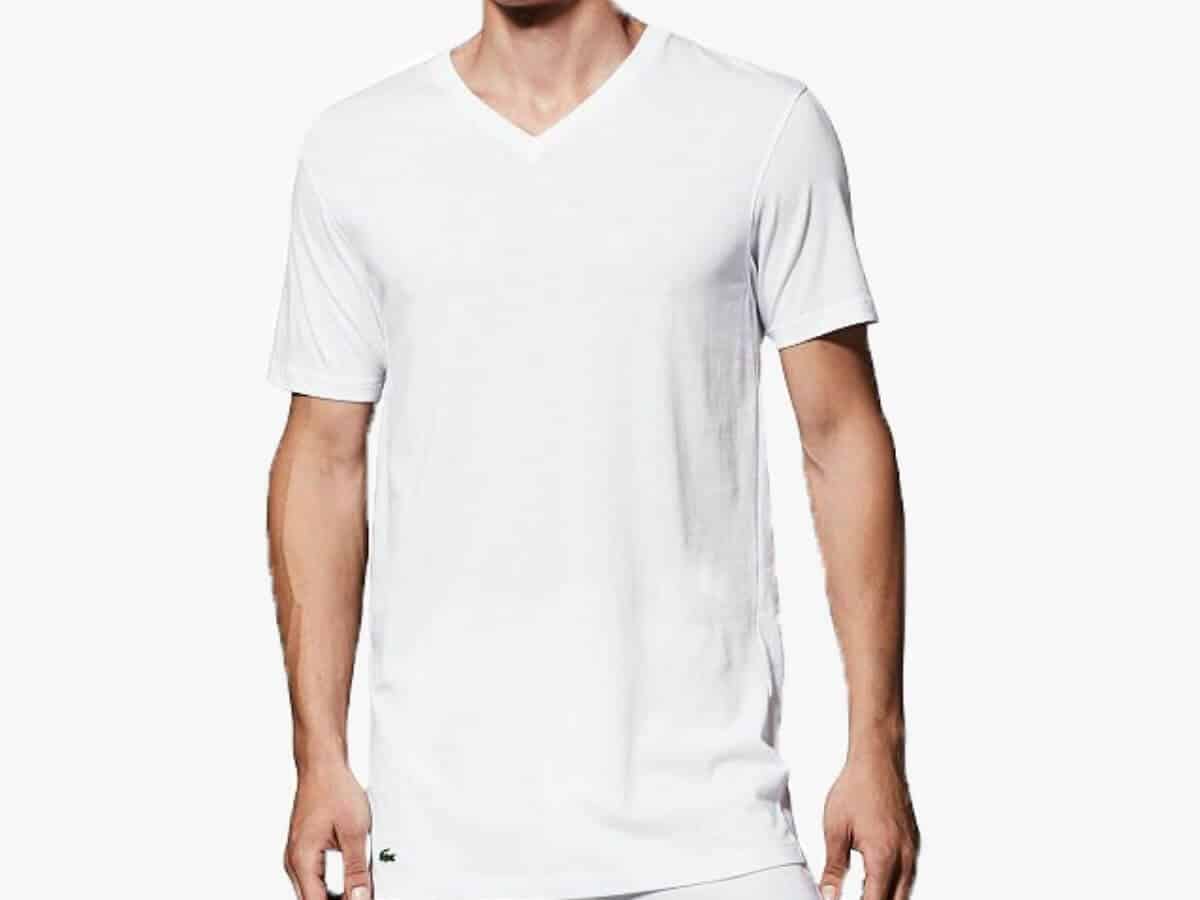 Lacoste creates tag-free shirts that are made of 100% Supima cotton. They're made with quality and are longer to remain tucked-in.
Buy the Lacoste V-Neck from Amazon (opens in a new tab).
Tani SilkCut undershirt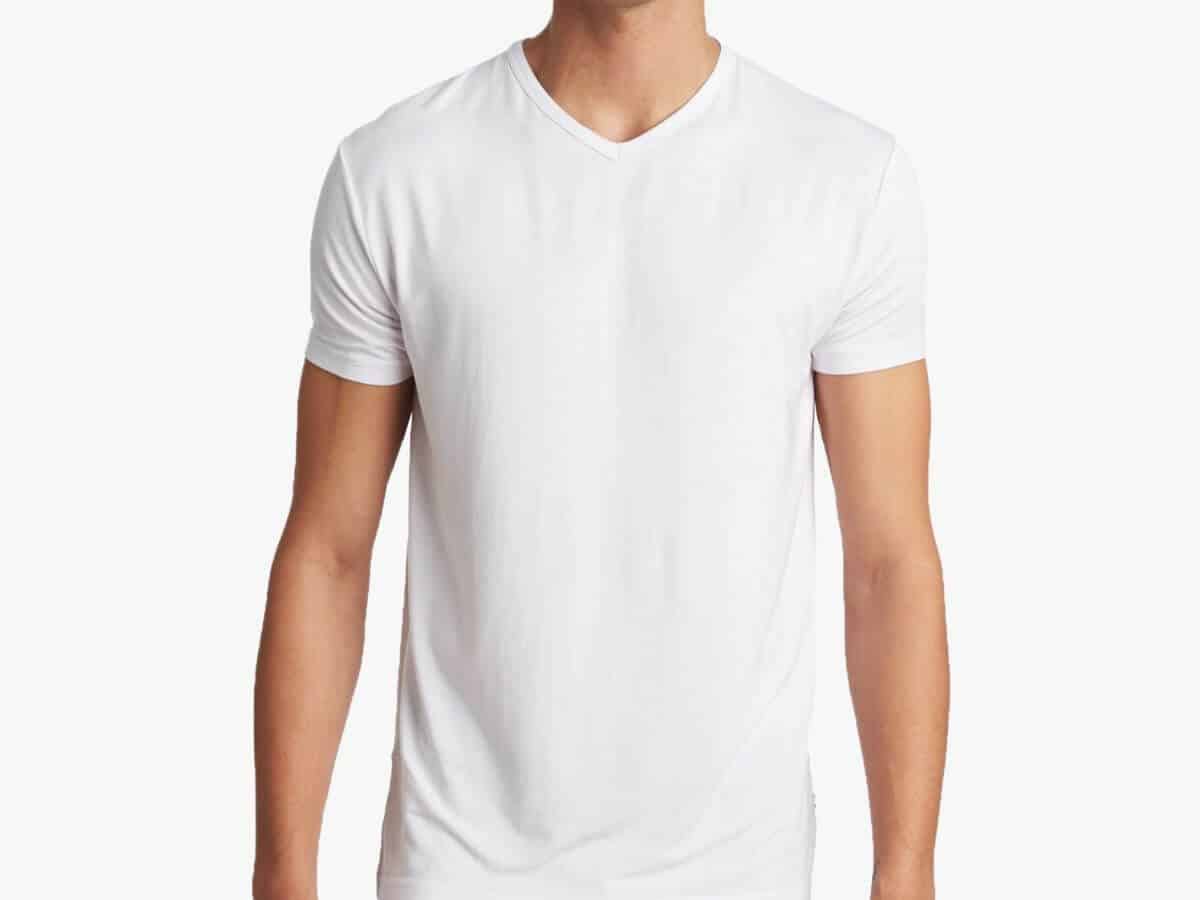 Tani USA makes a naturally moisture-wicking undershirt. The shirt is also made from natural materials and is biodegradable.
Buy the SilkCut V-Neck from Tani USA for $55
Compression
Spanx Sculpt Cotton Crew Neck
Yes, Spanx makes clothes for men. Compression undershirts can help flatten your midsection and keep everything looking firm.
Buy the Sculpt Cotton Crew Neck from Spanx (opens in a new tab).
Under Armour Tactical Compression v-neck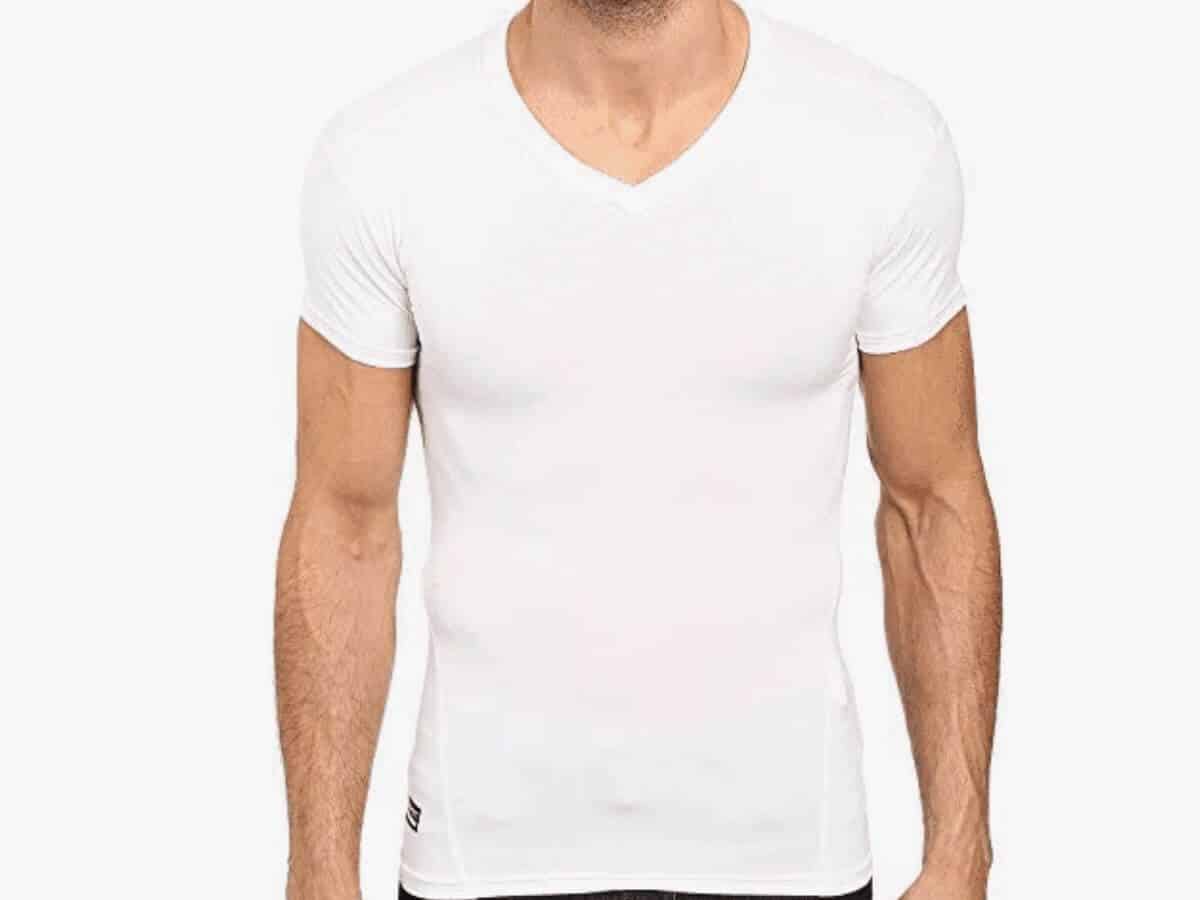 For a tight and compressed fit, Under Armour created this shirt to make your body feel locked-in. It's 100% polyester and lightweight.
Buy the Compression V-Neck T-Shirt from Under Armour (opens in a new tab).
Purpose of an undershirt
The undershirt was initially designed to protect your clothes from touching your body.
Related: How to style a t-shirt
Although that's still a valid reason to wear an undershirt, the four main reasons are as follows:
Protect dress shirts from stains: They're made to protect your dress shirts from getting sweat or deodorant stains, which will help them last longer and stay in good condition. Without one, your dress shirts will inevitably get stained.
Provide insulation: This will keep you warm during the colder months.
Compression to appear slimmer: If you want to look slimmer, wear one with compression.
Hide chest hair and nipples: It can keep your chest hair from popping out of your shirt.
If it's very hot, you don't need to wear one. Although it may lead to deodorant or sweat stains, you'll feel more comfortable without a second layer.
Different styles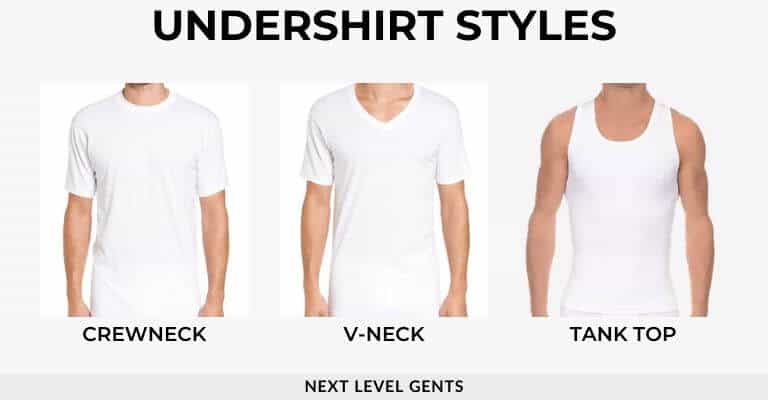 There are different types of undershirts, and the one you choose depends on what you're wearing.
If you're looking to purchase one undershirt, the most versatile style is the deep-cut v-neck with flat seams. The following is a breakdown of the different styles:
V-neck: The v-neck undershirt is a versatile style because you can unbutton your dress shirt without it showing. If you want to unbutton another button, wear a deep-cut v-neck.
Crewneck: Crewneck undershirts are different than t-shirts. It's how the t-shirt originated. This style works best when you're wearing a button-up shirt with a tie because it'll be buttoned to the top and remain covered.
Tank top: Tank tops aren't great undershirts because they don't have sleeves, which defeats the purpose. Another reason tank tops should be avoided is that the seams and lines show through the shirt, which means they won't be hidden as they should be. Save your tank top for the gym.
Compression: If you want to flatten your midsection, you should wear compression undershirts. The compression style will also make your body feel more firm.
Long-sleeve: This type is meant to keep you warm in cold weather. It works well under a suit and acts as a thermal shirt.
Note: Your undershirt should be long enough to be tucked in and have flat seams so that they remain hidden under your shirt.
The material
When you're looking to purchase an undershirt, look for ones that are made of thin material and can stretch.
This type of shirt is close-fitting and should remain hidden when it's being worn.
Natural fibers such as cotton, bamboo rayon, and linen are great options because they absorb moisture.
The ability to absorb moisture is important because it'll ensure that your sweat doesn't sit on your skin throughout the day, whereas shirts that are water-repellant will cause sweat to sit on your skin.
Cotton
High-quality cotton can be lightweight or heavyweight. If you want something warmer, go for heavyweight shirts.
If you want something cooler, lightweight shirts are a great pick. Cotton absorbs moisture and allows airflow, which can help dry any dampness.
An important feature to point out is the length of the fiber. There are many cotton undershirts, and not all of them are equally good.
Shirts made of long-fiber cotton are the best choice because they feel softer, last longer, and are more breathable.
Pima and Egyptian cotton are known for their superior quality. The quality is due to the length of their fiber.
Linen
Due to it's lightweight and breathable nature, linen is a great choice for warm temperatures because it'll keep you cool.
Similar to cotton, linen absorbs moisture, which will ensure your sweat doesn't get trapped between the shirt and your body.
Bamboo Rayon
This material is high-quality, soft, and durable. Rayon that's made from bamboo is absorbent and has great breathability, whereas synthetic rayon repels water, causing it to sit on your skin.
Investing in high-quality undershirts is important because you'll save money and be comfortable when wearing it.
Low-quality undershirts will get damaged and worn out quickly, which means you'll continue buying new shirts often.
How to choose the right color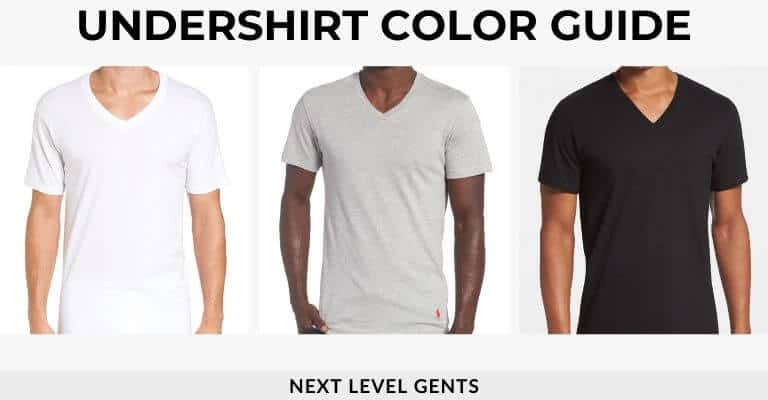 The color of your undershirt depends on the color of your skin. It doesn't have to match perfectly, but it should be as close as possible.
Related: How to match clothes
If your undershirt color doesn't match your skin tone and has a lot of contrast, it'll be visible underneath your shirt.
Best colors for darker skin tones:
Best colors for lighter skin tones:
Note: If you're wearing a lightweight shirt, you may want to skip the undershirt because lightweight shirts can make the undershirt visible.
Frequently asked questions
How should an undershirt feel?
Your undershirt should feel soft and comfortable on your skin. Softness is a sign that it's made from long-fiber cotton, which means you can trust its durability. You also want to make sure it's not restrictive because that'll tell you whether or not it's too tight.
Can I use a t-shirt as an undershirt?
No. T-shirts and undershirts are two different pieces of clothing, with two different purposes. T-shirts are thicker and looser than an undershirt. Undershirts hold close to your body and are thinner than t-shirts. Therefore, you shouldn't wear an undershirt by itself, and you shouldn't wear a t-shirt as an undershirt.
Why are tank tops called wife beaters?
Tank top style shirts are known as "wife-beaters" because they were worn in a lot of American movies from the 1930s to 1940s in which husbands wore them while abusing their wives physically and emotionally.
Should you wear an undershirt under a polo?
No, this will make you look bulkier, and it looks unnatural. Polo shirts are close-fitting, which will make the undershirt or its lines appear.
Why is my undershirt pilling?
Pilling occurs when the fiber breaks or loosens. Although most shirts will pill eventually, a high-quality shirt won't pill quickly. If you wear undershirts often, you'll notice the small, fluffy balls. If you want to get rid of them, using a razor or fabric shaver is a great way to do so.
Conclusion
Whether you're looking to prevent stains or have insulation, the undershirt is an unseen yet important part of your outfit.
If you're looking for versatility, deep-cut v-necks with flat seams are the best option because you can wear them underneath any shirt.
Featured photo by David Em/Next Level Gents.
About David Em
Founder
David Em is the founder of Next Level Gents, the ultimate destination for tips and advice about style, grooming, fitness, and success.