Learning how to match clothes is important because it'll make it easier for you to put together an outfit. Here's your ultimate guide to matching clothes.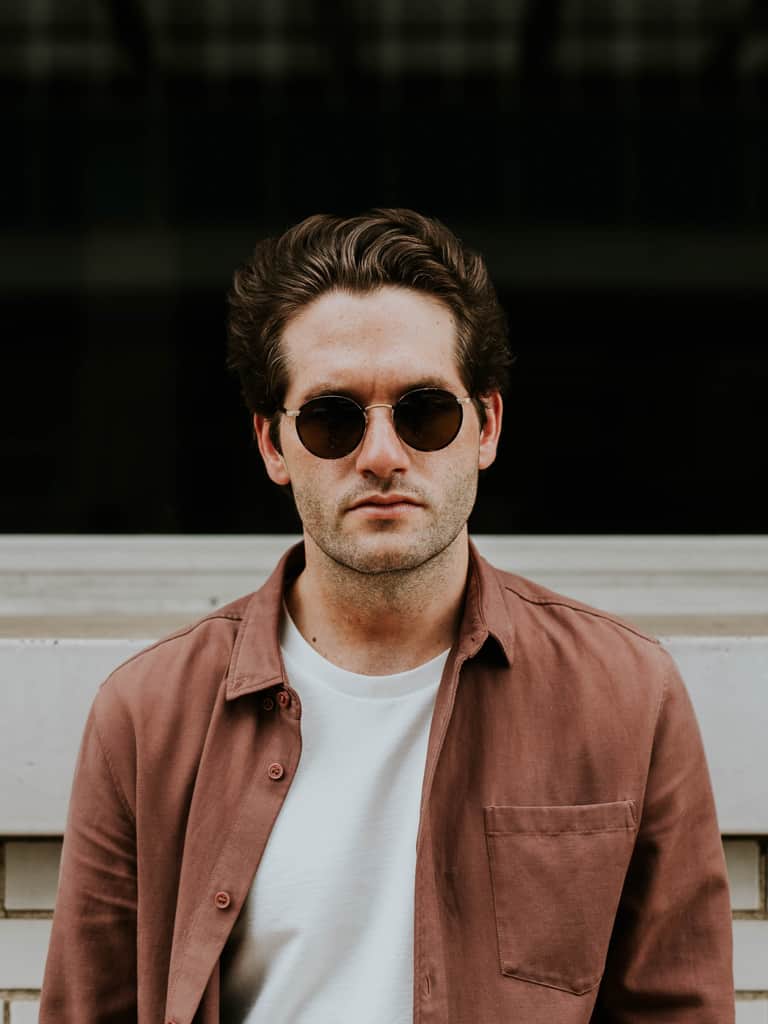 We receive a commission on purchases made through links on this page. For more information, read Affiliate Disclosure.
Editor's note: This post was originally published in November 2018. It's been freshened up with new pictures and commentary on December 11, 2019.
Table of contents
Importance of matching clothes
Matching clothes goes beyond looking nice, it also affects how you feel and your confidence.
When you confidently put together an outfit and intentionally matched different pieces, you'll feel great wearing it. On the flip side, if you don't know what matches or put together a random shirt with a pair of jeans, you may not feel as great in that outfit.
The point of matching your clothes isn't to fit into fashion trends, you just want to look good and feel confident in your ability to know what to wear.
Another reason for learning how to match clothes is important is that it'll reduce clutter and save you money because you won't buy clothes that you can't reuse for other outfits.
Having a wardrobe that's interchangeable makes it easy to mix and match different clothing items. Therefore, you'll have fewer clothes but you'll be able to create more outfits with what you have.
What colors go well together?
An important aspect of learning how to match clothes is learning what colors go together and what colors shouldn't be paired. Here's an easy guide to matching colors with clothes:
Colors to wear with orange clothes: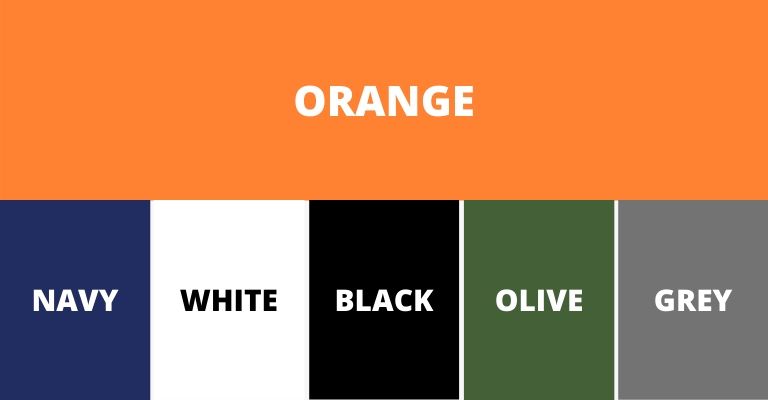 Colors to wear with blue or navy clothes: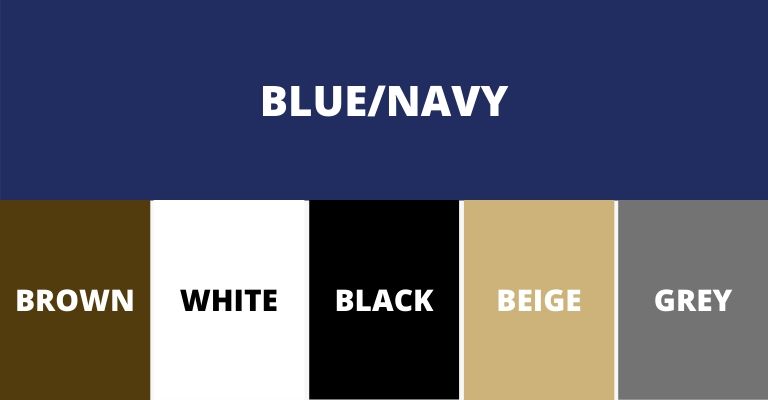 Colors to wear with red clothes: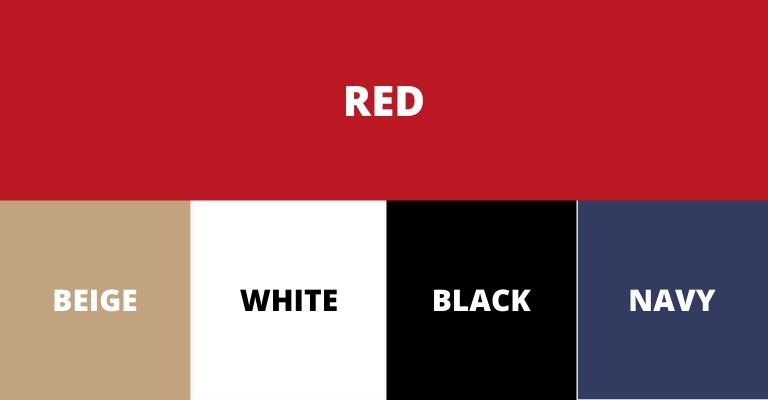 Colors to wear with yellow clothes:
Colors to wear with green clothes: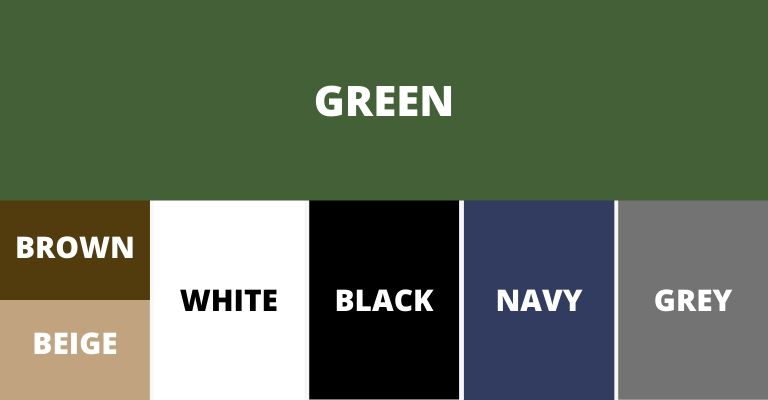 How to match clothes
The type of clothing you wear depends on the occasion and the weather. To put together an outfit, you need to understand how to match clothes. Here are 7 fundamental tips to effortlessly put together an outfit.
1. Wear neutral colors
Neutral colors are a great way to easily match clothes. These colors consist of black, white, gray, beige (tan), olive, and navy.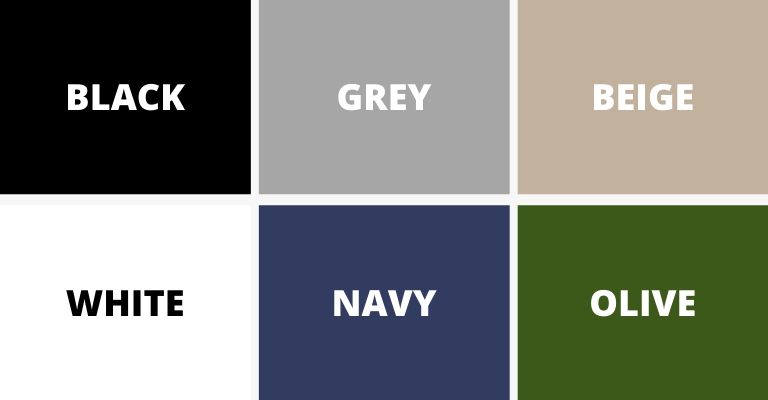 Regardless of your age, skin tone, or body type, neutral colors are essentials for your wardrobe. This color palette makes it easy to build a lasting and versatile wardrobe.
The reason neutral colors are a great choice is that they don't clash. They pair well together and you can be confident that your outfit looks great. Since neutral colors easily match with other colors, if you're ever in doubt, wear neutrals.
2. Tonal/monochromatic outfit
Tonal dressing, which is also known as a monochromatic outfit, is wearing colors that are in the same color family. It's wearing different shades of one color.
One of the best ways to make a tonal outfit more interesting is to wear different textures or patterns. By implementing different textures and patterns, your outfit will have more contrast and depth.
Monochromatic Outfit Example (Shades of Blue):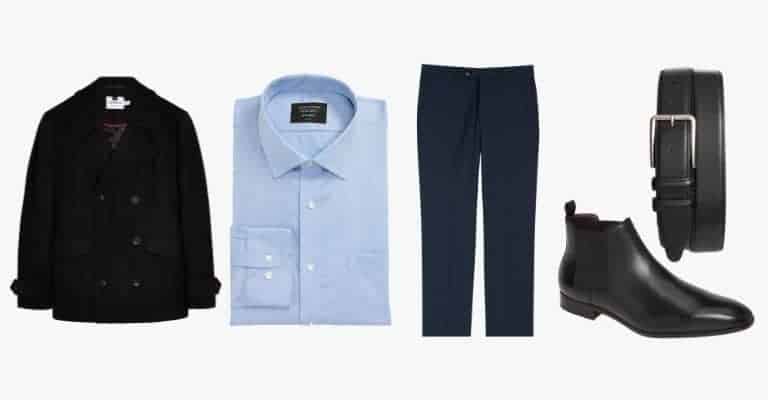 Shop the look:
3. Contrast is key
Having a contrast between your top, bottom and shoes is a simple way to ensure your outfit looks good. You can add contrast to your outfit by adding a pop of color or to use complementary colors. Here's what these two methods mean:
1. Pop of color. If you're not careful, colors can clash easily. Therefore, adding a pop of color results in a great-looking outfit and it's also easier.
If you want to add a pop of color, you can start with a neutral color then choose one color to add to your outfit. Here's an example using the color burgundy as the pop of color: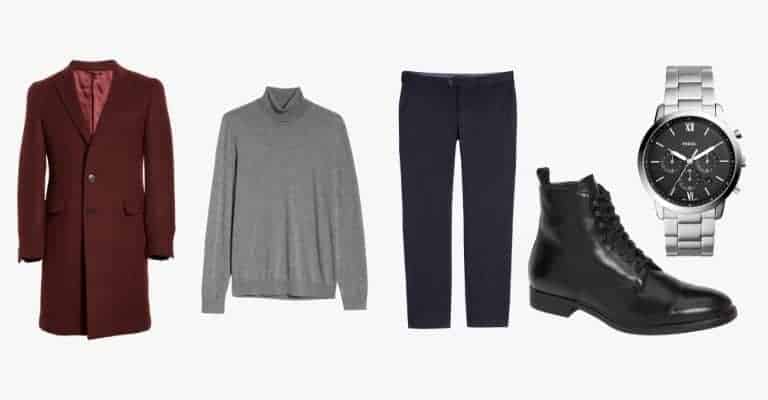 Shop the look:
2. Complementary colors. Another way to add contrast to an outfit is to use complementary colors. These are colors opposite of each other on the color wheel, which makes them high-contrast colors.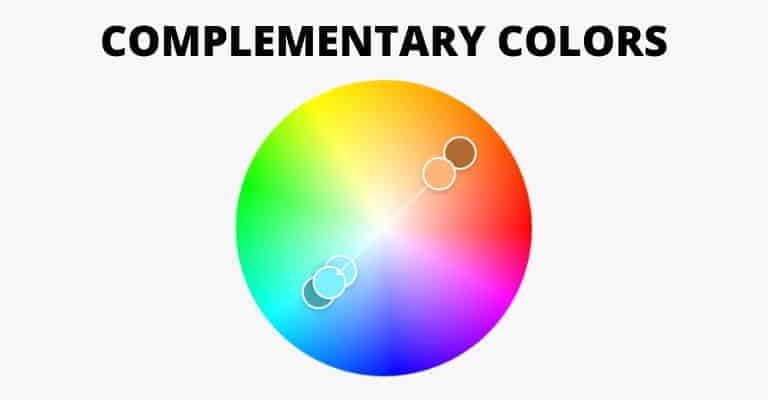 When you're choosing complementary colors for your outfits, they don't need to be the boldest form of the color. In fact, clothes look better when it's a shade of the color or a muted form.
4. Versatile shoes
Shoes are an important part of every outfit and when it comes to figuring out how to match clothes, you can't overlook footwear.
Unless you love shoes or collect them, take time to go through your shoes and keep the ones that are versatile. You'll find that the classic, minimal, and timeless shoes can be paired with many different outfits.
The types of shoes you need in your wardrobe are boots, dress shoes, and sneakers. These 3 types of shoes will keep you covered for any occasion.
As far as color, black and brown are the best colors for boots and dress shoes because they're the most versatile. For sneakers, start with black, white, or grey.
You don't have to limit yourself to these styles and colors but they're a great place to start. They're also great if you want to build a minimal yet versatile wardrobe.
5. Consider the season
As the season changes, so do your clothes, unless you live somewhere that's warm or cold year-round. Depending on the season, the type of clothes and colors will change.
During the spring and summer, you can wear fewer layers and lighter colors whereas autumn and winter call for more layers and darker colors.
Although this isn't a rule set in stone, it's worth remembering when you're putting together an outfit.
For example, you may want to wear a brighter color in the fall or winter if you live somewhere that's gloomy. To do this, use the pop of color technique because it'll add the right amount of color to your outfit.
6. Use the color wheel
One of the best ways to match clothes is to use the color wheel for ideas. The Adobe color wheel is a great resource to use.
When you're using the color wheel, start with complementary colors because they pair well together.
You'll notice the colors will look bright and once you choose your colors, go lighter or darker because wearing bright colors won't look good.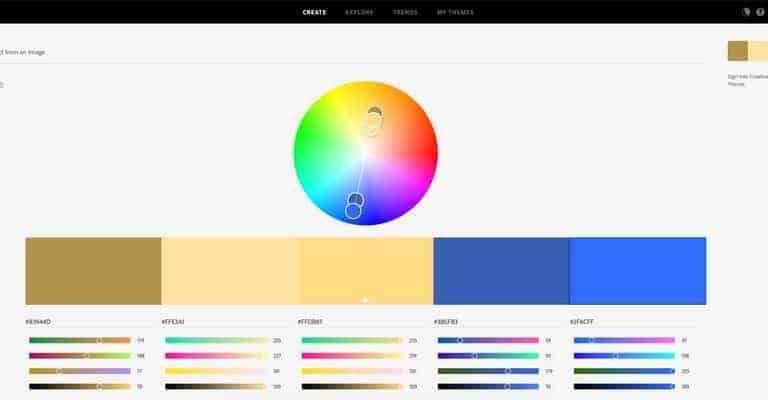 7. Match leathers and metals
The two things you should match are leathers and metals. If you don't match these items, your outfit won't look good because it clashes.
1. Match leathers. Matching leather means that if you're wearing any leather items, the colors should match as closely as possible.
Examples:
Black belt with black leather shoes.
Brown belt with brown leather shoes.
Black leather jacket with a black leather belt and shoes.
Cognac belt with cognac shoes.
2. Match metals. Your metals should match as well. This is most important for jewelry and accessories.
Examples:
Metallic watch with a silver ring.
Gold watch with a gold ring, necklace or bracelet.
Black watch with a black ring.
Conclusion
If you encounter a situation when you don't know what to wear, just remember – contrast and neutrals. This is the easiest way to ensure your outfit looks great which will make you feel more confident about what you're wearing.
More resources:
Featured photo by Unsplash.