Denim is a staple in modern fashion. The popular styles and fits evolve throughout the years. Learn how to elevate your style with denim.
Jeans are versatile and a wardrobe staple. You'll also find various fits and colors, from black to green.
But, the origins aren't fashion-focused. Jeans began as workwear in the late 1800s.
Jacob Davis and Levi Strauss created jeans for American gold miners.
The miners needed strong and durable clothes that wouldn't tear easily.
Later, jeans became mainstream. Actors, such as James Dean and Marlon Brando, wore them in films.
Decades later, jeans are one of the most worn clothing items.
The following is your guide to styling jeans, depending on the different fits.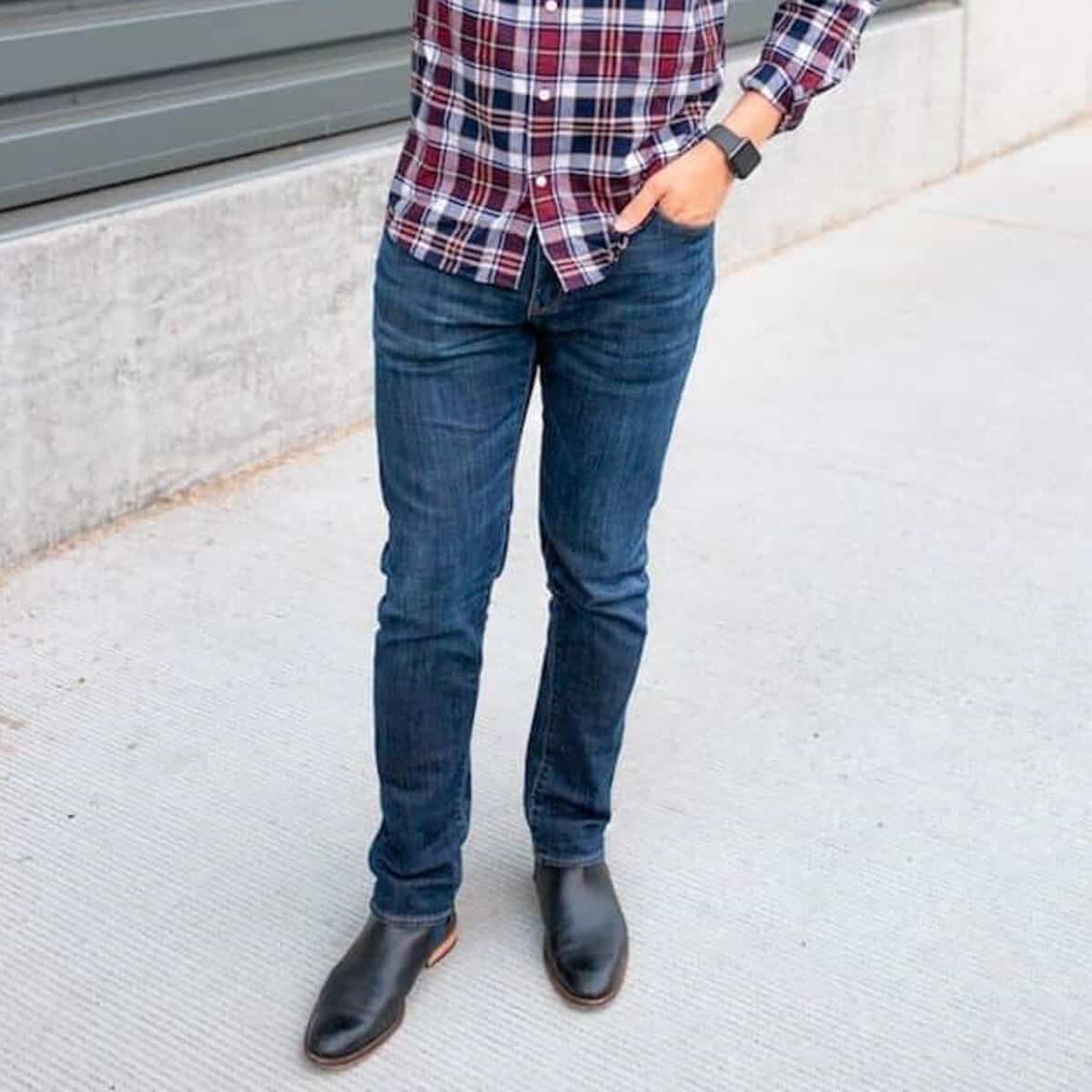 How to wear selvedge denim
Selvedge denim is also known as self-edge, selvage, or self-finished denim.
It uses a classic weaving technique that makes the weave tight and jeans more durable. They also fade slower.
You can tell that jeans are selvedge by cuffing them. If the yarn is a different color, it's selvedge.
The finished edges give it a unique look. When you wear selvedge denim, cuff them to show off the signature look.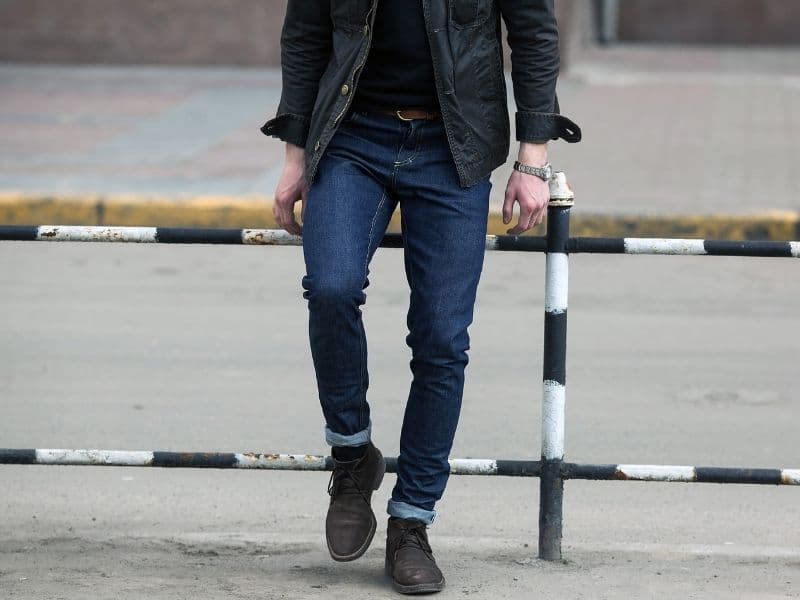 There are various ways to wear selvedge denim.
A casual outfit can include a t-shirt, denim jacket, and sneakers or boots.
You can also dress up selvedge denim with an unstructured blazer or overcoat and a dress shirt.
How to wear slim-fit jeans
Slim-fit jeans offer the perfect blend of comfort and a tailored look.
It's a flattering style for most body types, as slim jeans should follow the silhouette of your body.
When you buy a pair of slim-fit jeans, look for elastane or spandex in the material.
Slim jeans with a stretch will ensure you're comfortable all day.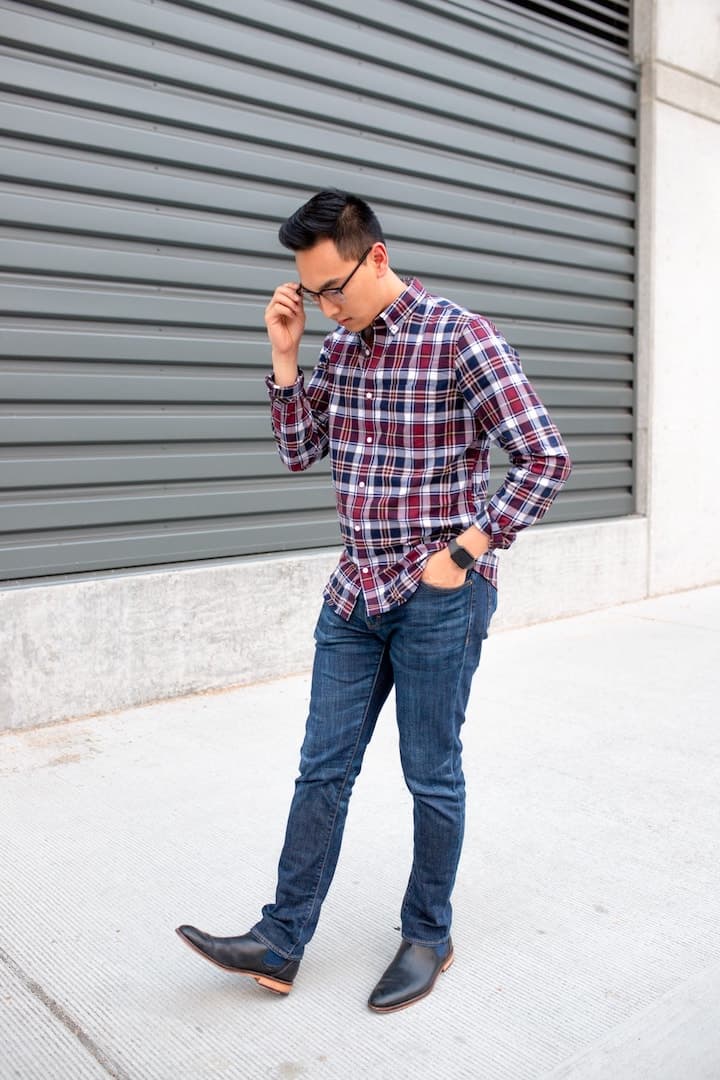 If you have large legs, go up a size because your regular size will feel tight around your thighs.
The following are several outfits you can wear with slim-fit jeans:
Sweater and sneakers.
Button-up shirt, sport coat, and dress shoes.
Plaid button-up, quilted jacket, and boots.
A slim fit is excellent because it's timeless. With slim-fit jeans, you'll have a tall and lean silhouette. The taper enhances your look.
How to wear regular-fit jeans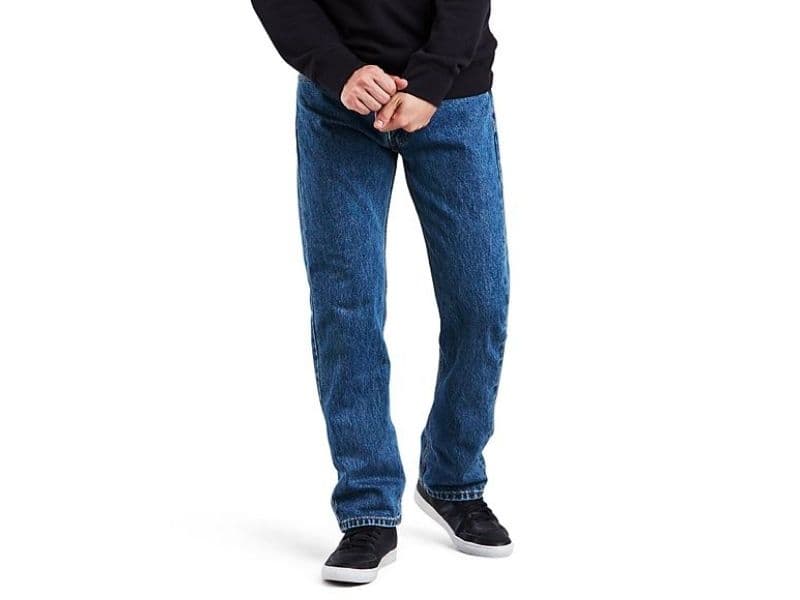 Regular-fit jeans are the original cut. If slim-fit jeans are too tight, you'll love regular-fit jeans.
They're not too tight or too loose. So, you'll have a good range of movement.
Also, a regular fit means there's not much of a taper. They'll be wider at the ankles, compared to slim jeans.
Since they're not tapered, they're best as casual pants.
Wear regular-fit jeans with boots or sneakers and a casual top.
You can wear a t-shirt and any casual outerwear item.
How to wear straight jeans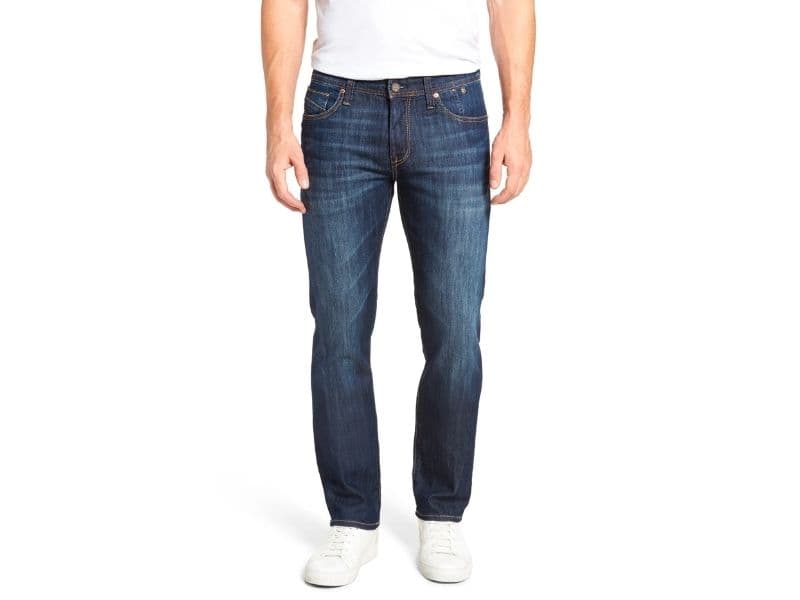 Straight jeans are like regular-fit jeans. The difference is there's no taper.
Since straight-leg jeans are roomy, they're ideal if you have a bigger build.
Also, they give you a retro vibe. So, wear straight-leg jeans with bulky or loose clothing.
You can wear a loose sweater or denim jacket. Also, wear chunky sneakers or boots.
How to wear skinny jeans
Skinny jeans are tight and cut close down your entire leg. There are also even tighter, super skinny jeans.
When you buy skinny jeans, make sure you get ones that stretch. It ensures you're more comfortable wearing them.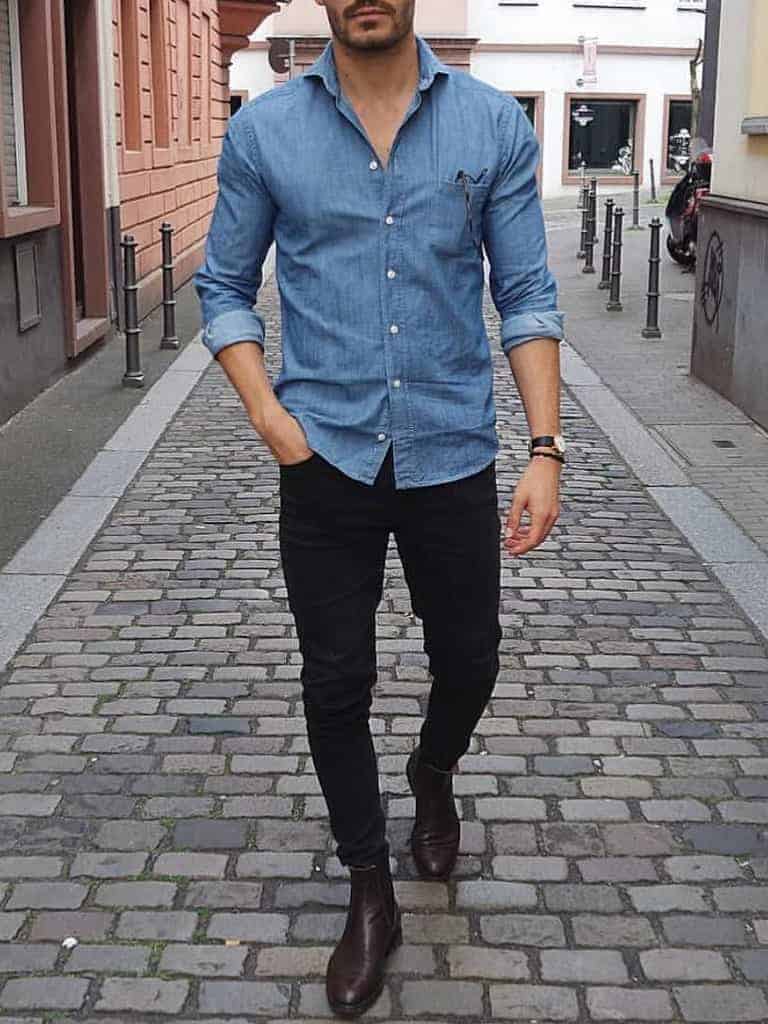 Since skinny jeans are tight, be careful with how you style them.
Avoid wearing chunky shoes and loose or baggy clothes. Instead, stick to slim clothes and shoes.
So, wear chore coats, tailored overcoats, and Chelsea boots or minimalist sneakers.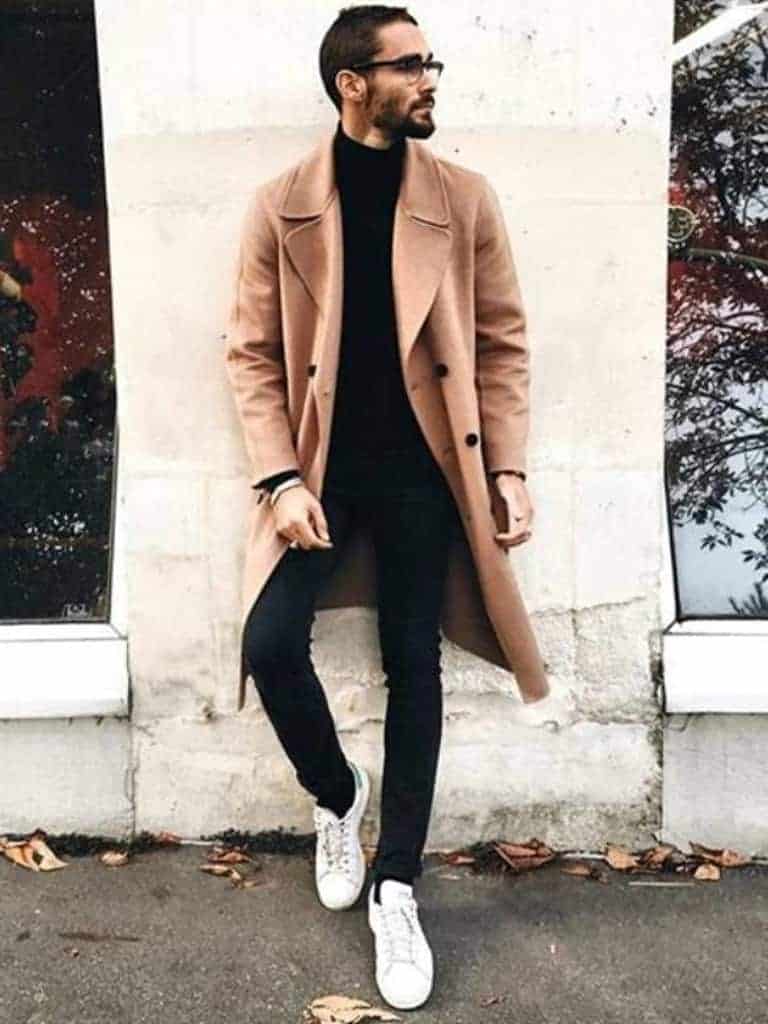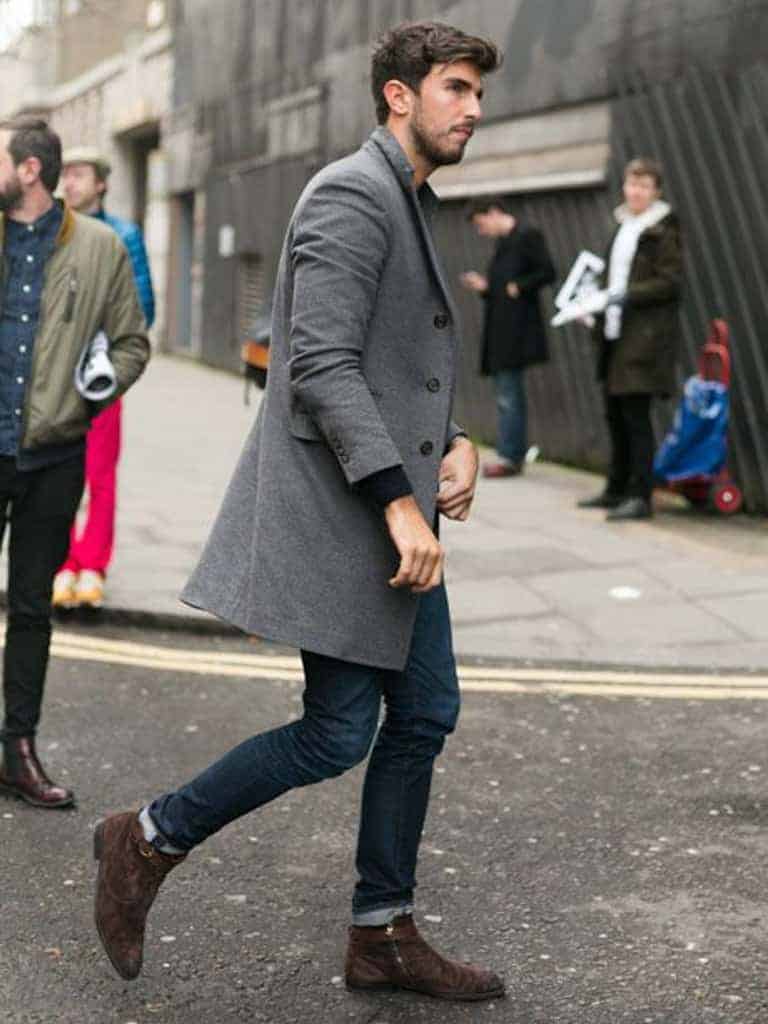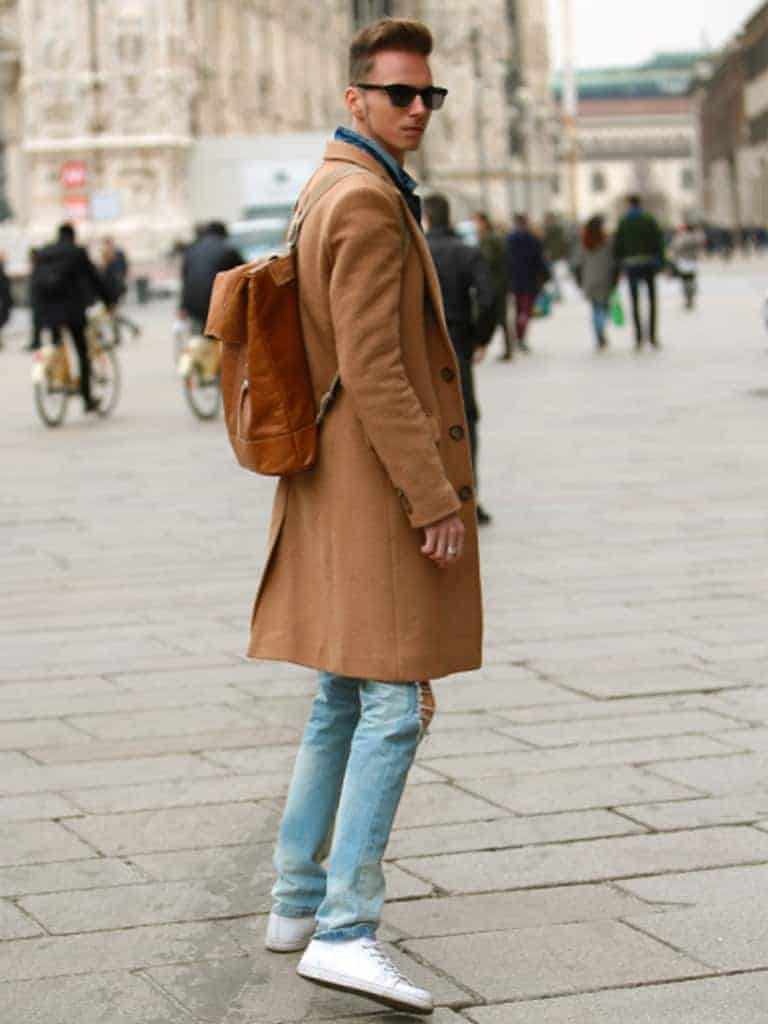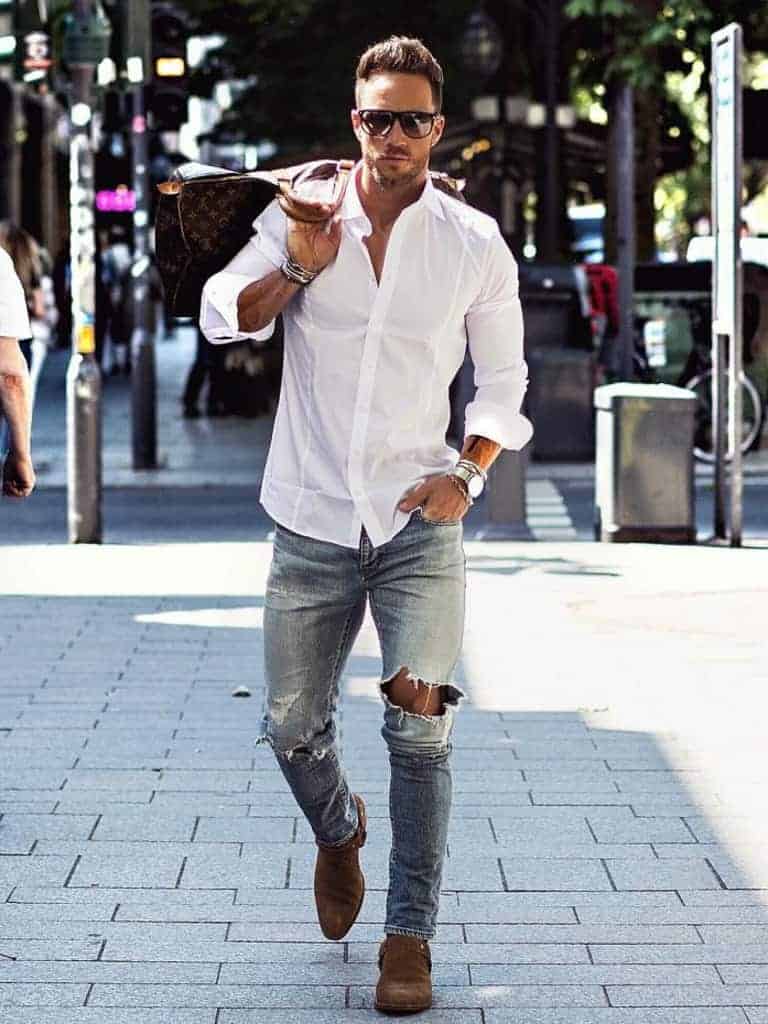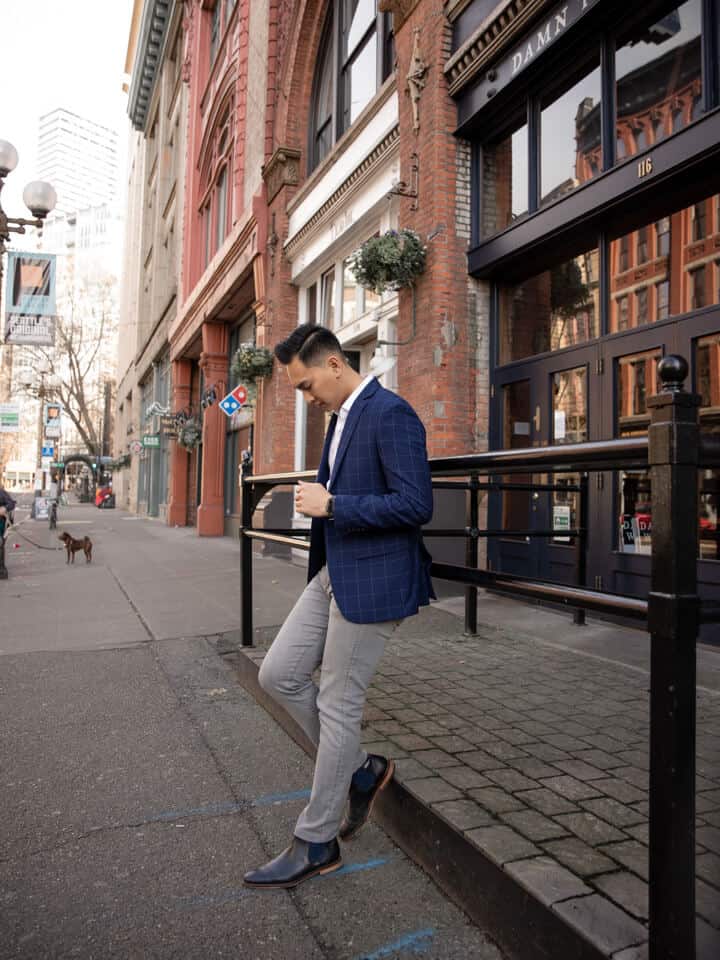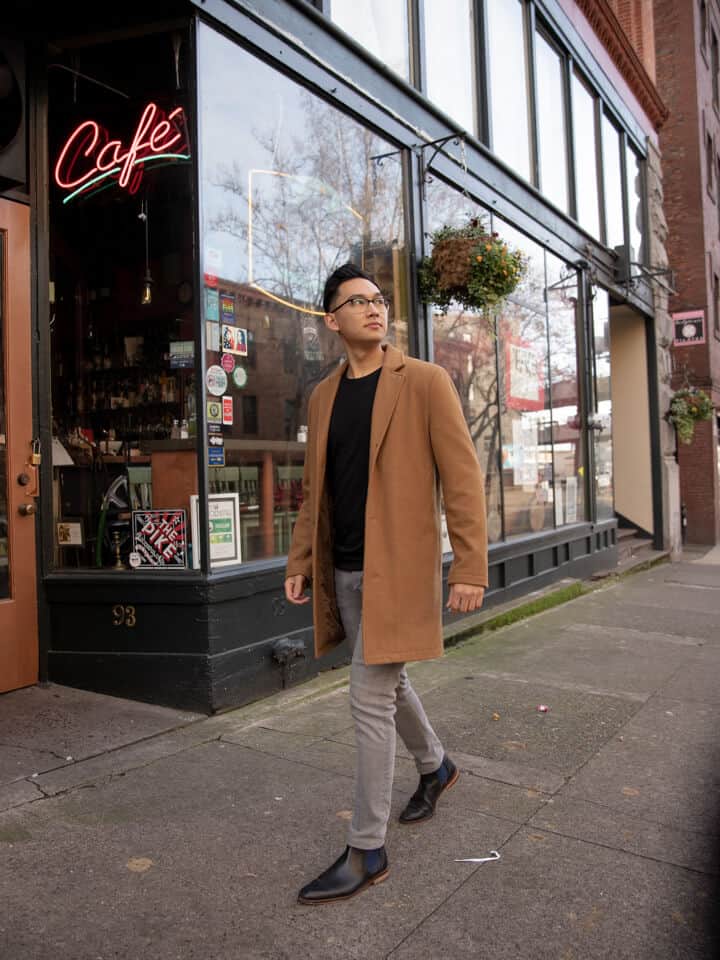 Jeans rise explained
Rise determines where the jeans will sit on your body. It's the distance from the middle of the crotch seam to the top of the waistband.
Low crotch jeans are worn low on the waist, give your pants a saggy look, and should be avoided for that reason.
Low-rise jeans typically sit below the waist and right at your hips. It gives you a casual and relaxed appearance.
Mid-rise or regular rise sits at your waist and is considered the ideal rise for pants. Chinos and trousers are often mid-rise pants.
High-rise jeans are good if you're taller or bigger-boned. It sits right above your waist and can have a more balanced look. Generally, the waistband will cover your navel.
Remember, the rise of the pants is more important than the length because the length can be altered by a tailor while you can't change the rise.
Denim washes
Whether you're wearing a jacket or pants, denim is a versatile material that has many washes.
The one you choose depends on the occasion and what you're wearing. The following washes are the most common:
Dark wash: Raw denim is unwashed and identified by its dark blue color. It's a versatile color that can be dressed up and down. If you were to have one pair of jeans, dark wash jeans are essential.
Rinse wash: These jeans are rinsed with water to remove excess dye. The wash makes it softer and appears cleaner. Rinse wash jeans generally come in dark blue.
Acid wash: Mixing chlorine, pumice stones, and water during the washing process results in acid wash jeans. It's identified by the shades of blue with spots of white and grey.
Mid wash: These are similar to rinse wash jeans. However, the denim is lighter because more of the dye has been removed. This process creates a mid-blue color.
Light wash: Washed for a longer period of time, this process removes most of the dye which results in a light blue color. Light wash denim is great for the spring and summer.
Black and grey wash: Black and grey jeans are washed using the same process as blue jeans but use a different color dye.
Frequently asked questions about jeans
The following are answers to common questions about jeans and how to wear them.
How do you dress up a pair of jeans?
If you want to dress up jeans, you have to choose the right pair. The characteristics to look for are dark, well-fitting, clean, and straight-leg.
What's the pinch test?
Using your thumb and forefinger, pinch the fabric of the side of your thighs. The goal is to have half or one inch of fabric. If you have less, it's too tight and if you have more, it's too loose. You can do this test with your calves as well.
What's the best way to find my size?
When you're at a store, try on three at a time. Grab the size that you think you are, a size smaller and a size up. This will save you time from going in and out of the fitting room.
Conclusion
There are many types of jeans, and to find the perfect pair, try them on to see what looks best on you. A great pair of jeans can be dressed up or down and meet the dress code for many occasions.
Featured photo by David Em/Next Level Gents.
About David Em
Founder
David Em is the founder of Next Level Gents, the ultimate destination for tips and advice about style, grooming, fitness, and success.