In partnership with Everlane
The goal of spring style is to have a versatile wardrobe that layers well as the temperature warms up. Here's your ultimate men's spring fashion guide.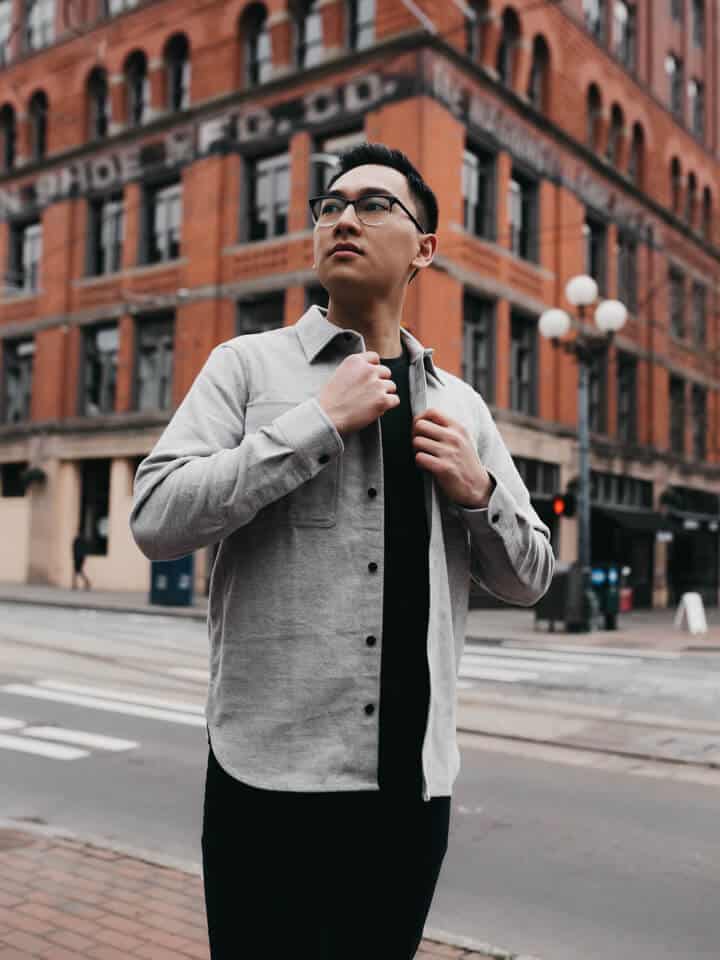 This post contains links to products from one or more of our advertisers. We may receive compensation when you click on links to those products. For more information, read Affiliate Disclosure.
Editor's note: This post was originally published in March 2019. It's been freshened up with new pictures and commentary on February 2, 2020.
Contents:
Spring essentials
As fall comes to an end and warmer weather arrives, your wardrobe will change with the season. Although, you can wear your fall and winter clothing items when it's cold. More often than not, light layers and jackets are the best options.
During the spring, put away your wool sweaters and thick coats unless it's a chilly day. In that case, you can wear a sweater and chinos to stay warm.
The best fabrics for warm weather are cotton, linen, tropical wool, and seersucker.
Shirts
At night or on cold days, you can still wear your fall and winter shirts. However, it's important to change your fabrics as the temperature warms up.
Recommended shirts: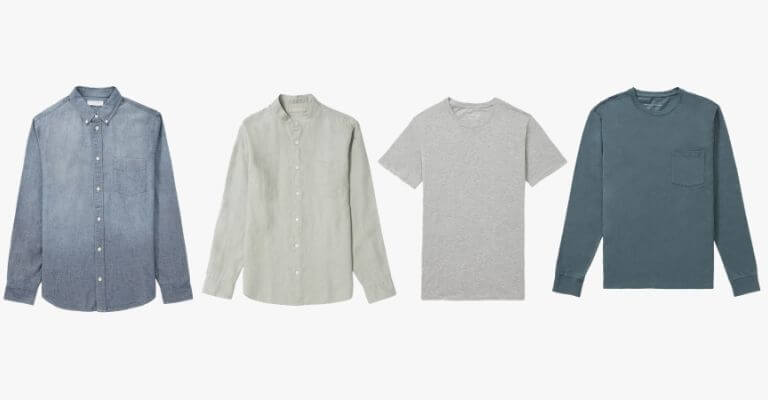 Outerwear
The best jackets and coats for the springtime are lightweight yet they still allow you to layer. Wearing your fall and winter outerwear will cause you to overheat and sweat. On the flip side, wearing no jacket or coat can make you feel too cold.
This means you need to find lightweight outerwear that keeps you warm without being too hot or cold.
Recommended outerwear: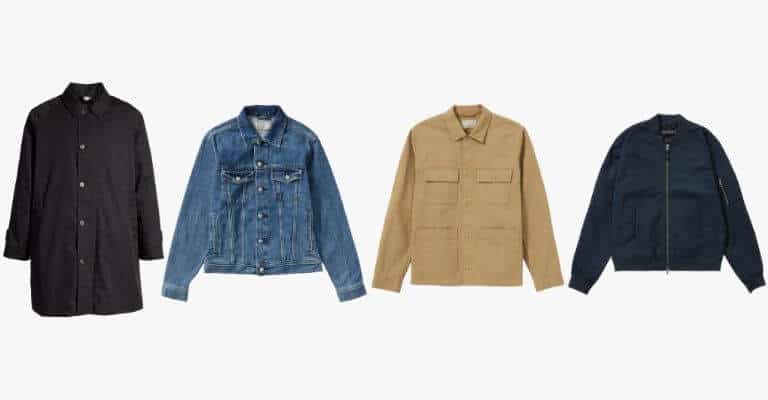 Pants
Wool trousers can be swapped out for light cotton trousers, while black denim can be swapped out for light wash denim. The right pants will be breathable and light, making it easy for you to go through the day without getting sweaty legs.
Recommended pants: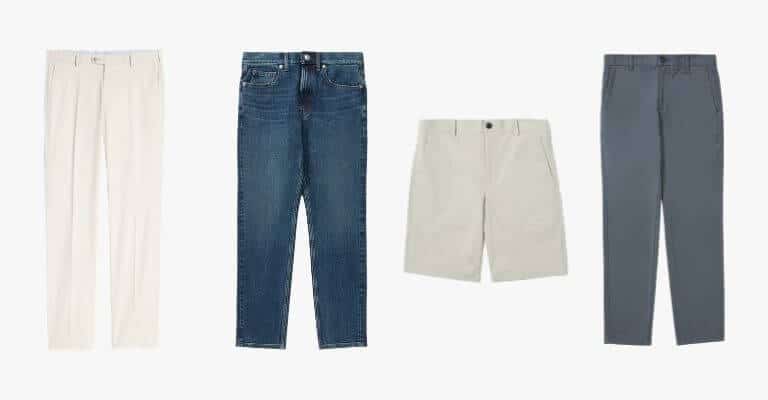 Shoes
Minimal and clean shoes thrive during the spring because of their simplicity. This is also a great time to wear shoes with different textures such as suede.
Recommended shoes: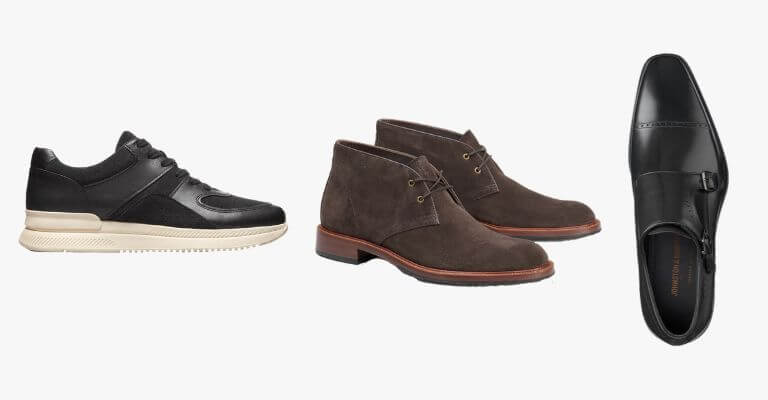 Fragrance
As wool socks and parkas don't work in the spring, the same goes for your fragrance. Thick, woody and heavy are great scents for the fall. During the spring, light, fresh and citrus scents thrive.
Recommended fragrances: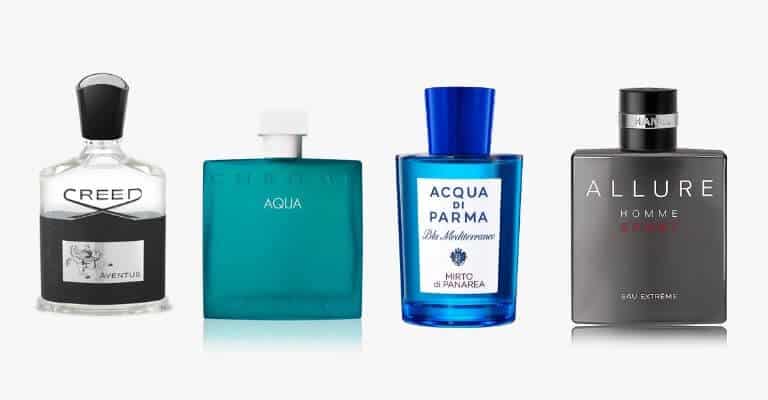 Men's spring fashion outfit examples
Below, I'll share 5 different outfits I put together using a minimal amount of pieces.
You'll notice that many of the pieces are reused because of how versatile they are.
Spring outfits are very simple. You can wear layers or not, depending on the weather. Scroll down to check out 5 outfit ideas for the Spring.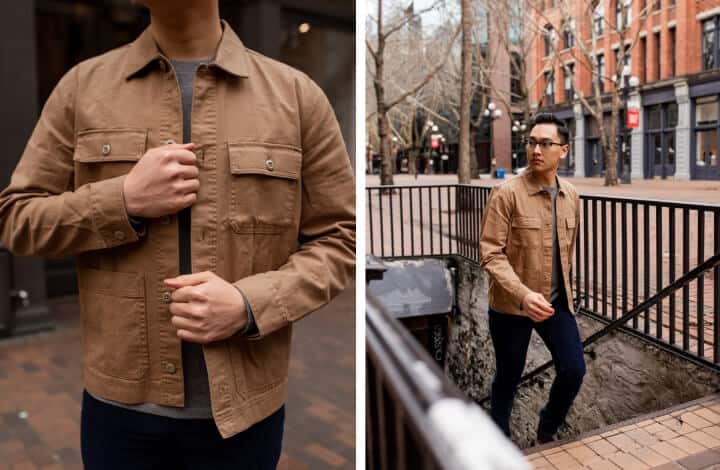 Shop the look: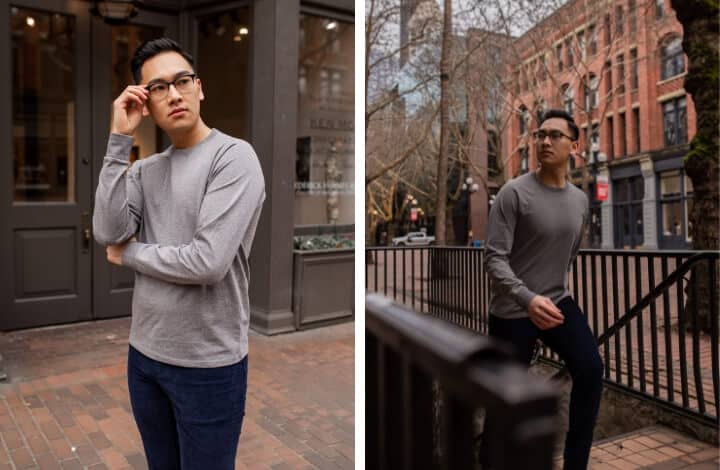 Shop the look: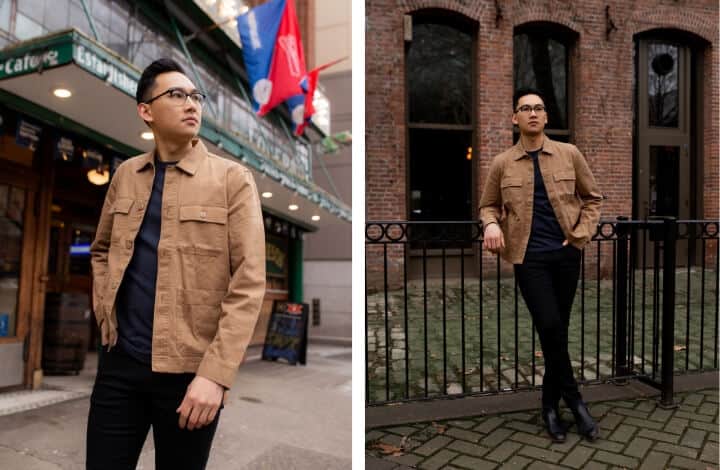 Shop the look: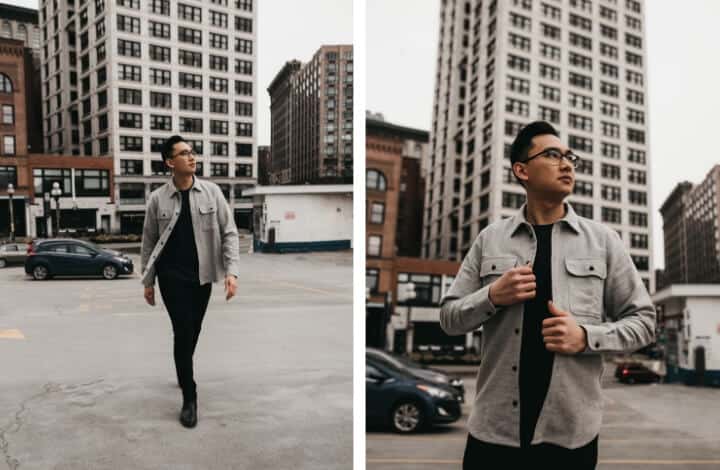 Shop the look: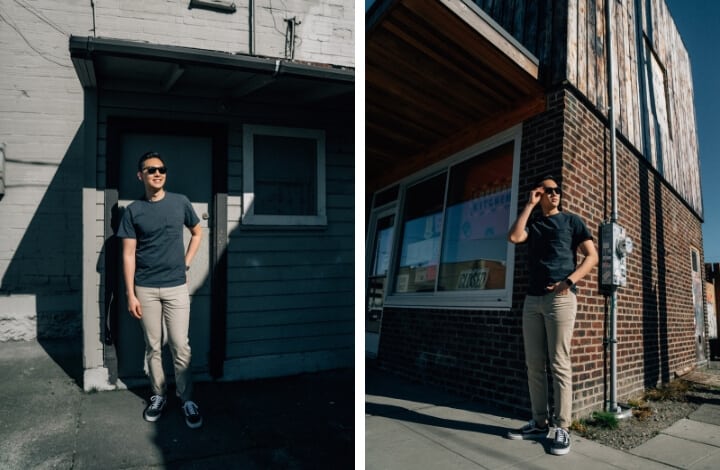 Shop the look:
Conclusion
Men's spring fashion involves a variety of clothing types and the key is to keep things light. Versatility and the ability to layer are two important aspects of spring style. From the right clothing styles to the right cologne, use this guide to formulate a solid wardrobe as the season changes.
More resources:
Photos by Nico Villanueva and Elko Sotelo.