At the end of March, you can say hello to your spring clothes. Get inspired by five different men's spring outfits, and find your essentials.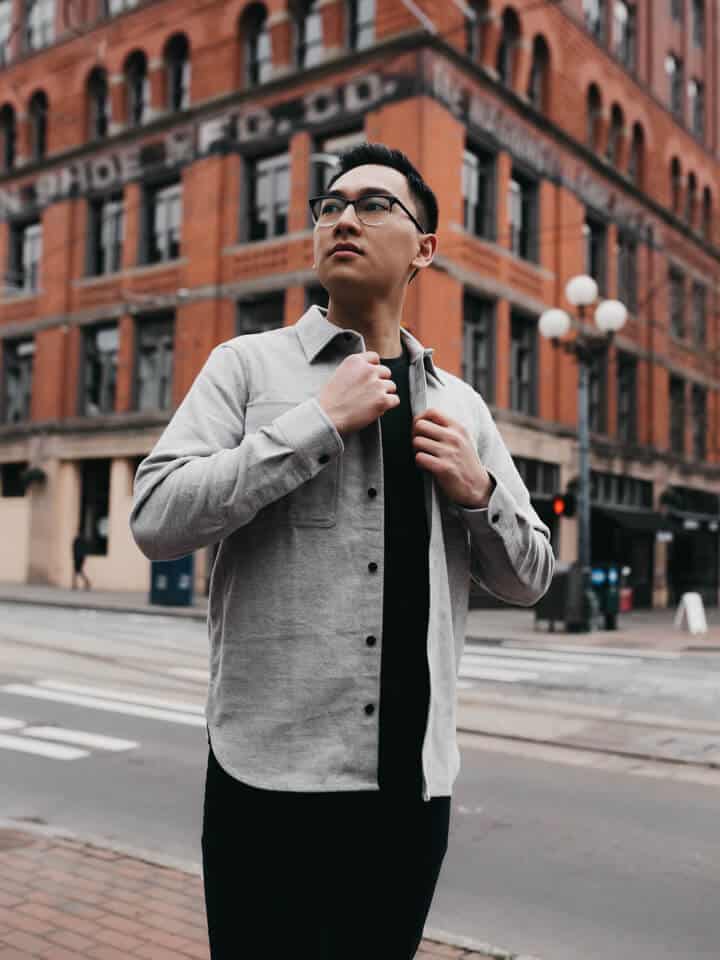 What to wear in the spring
As winter comes to an end and warmer weather arrives, your wardrobe will change with the season and temperature.
Related: 10 essential clothing items to get from Amazon
Thick wool sweaters and parkas can be tucked away for next fall and winter. Lighter colors, layers, breathable fabrics, and lightweight jackets are the best options for the spring.
If you're shopping for new clothes, the best fabrics for warm weather are cotton, linen, tropical wool, and seersucker.
Wearing the right type of clothing will allow you to take layers off or add them on, depending on the weather. It also ensures that you look stylish during the spring.
Shirts
Short and long-sleeve t-shirts, linen button-down shirts, and chambray shirts will make you look good during the spring.
They're lightweight, breathable, and can layer easily. When you're buying a shirt, remember to choose lighter shades of color.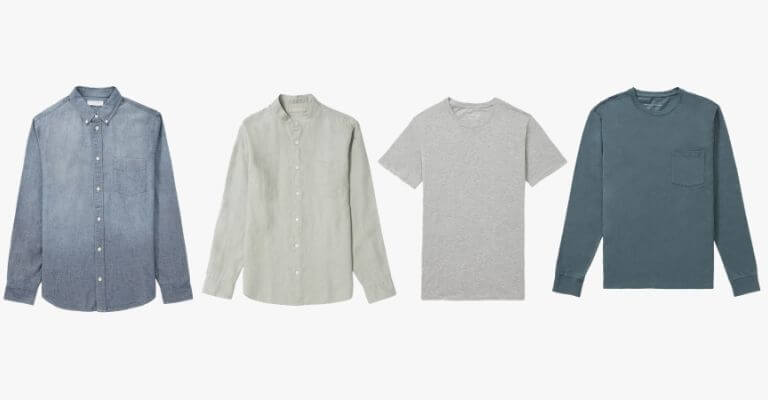 The recommended shirts are as follows:
Outerwear
The best jackets and coats for springtime are lightweight, yet they still allow you to layer for warmth.
Wearing your fall and winter outerwear will cause you to overheat and sweat. On the flip side, wearing no jacket or coat can make you feel too cold.
Find lightweight outerwear that keeps you warm without being too hot or cold is the key.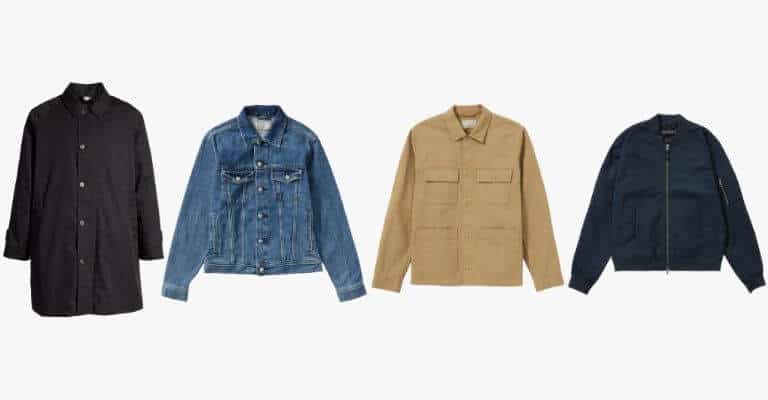 The recommended outerwear are as follows:
Pants
Find breathable pants and light so that you can go through the day without getting sweaty legs. Lightweight chinos, jeans, and shorts work well for the spring.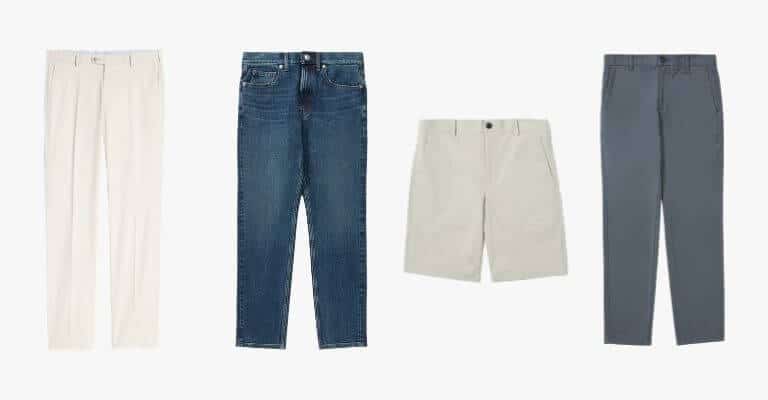 The recommended pants are as follows:
Shoes
Minimal and clean shoes thrive during the spring because of their simplicity. It's also a great time to wear shoes with different textures, such as suede.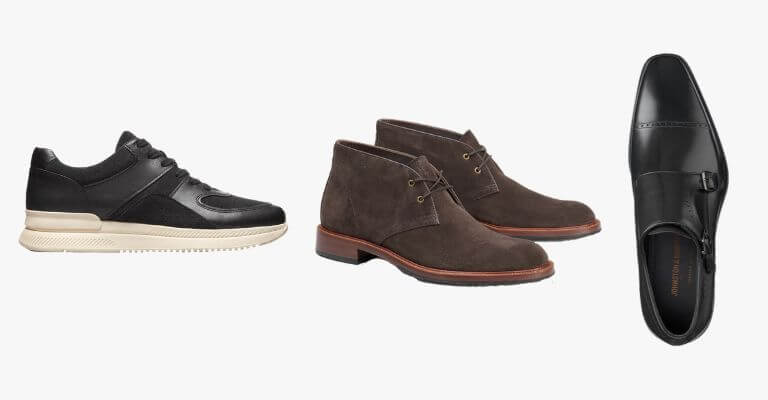 The recommended shoes are as follows:
Fragrances
Thick, woody, and heavy are great scents for the fall. During the spring, light, fresh, and citrus scents thrive.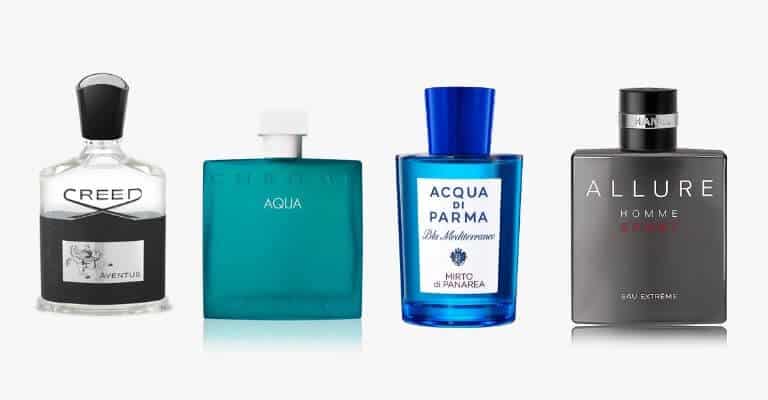 The recommended fragrances are as follows:
Men's spring outfits
From outfits with lightweight jackets to only wearing a short-sleeve t-shirt, get inspired by the following five men's spring outfits.
Chore jacket and jeans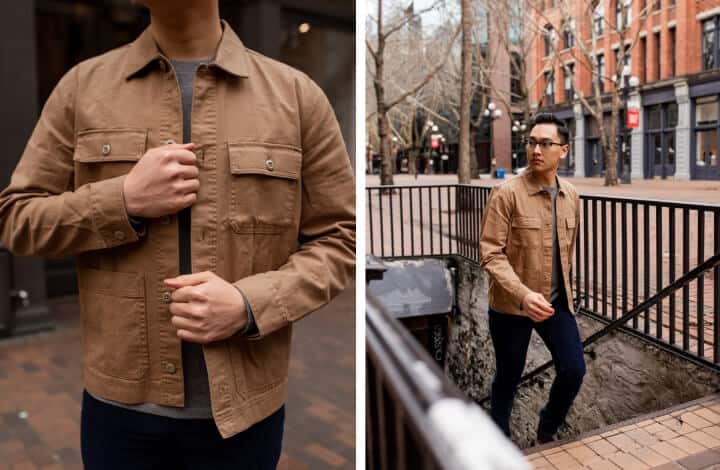 The items in the outfit are as follows:
Casual pants and long-sleeve tee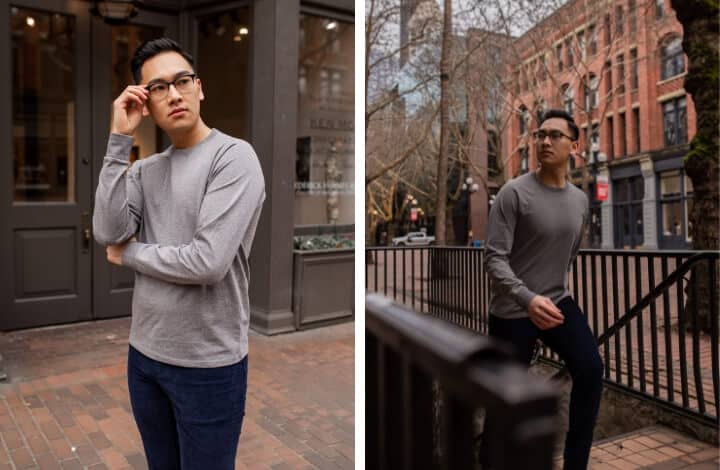 The items in the outfit are as follows:
Chore jacket, jeans, and Chelsea boots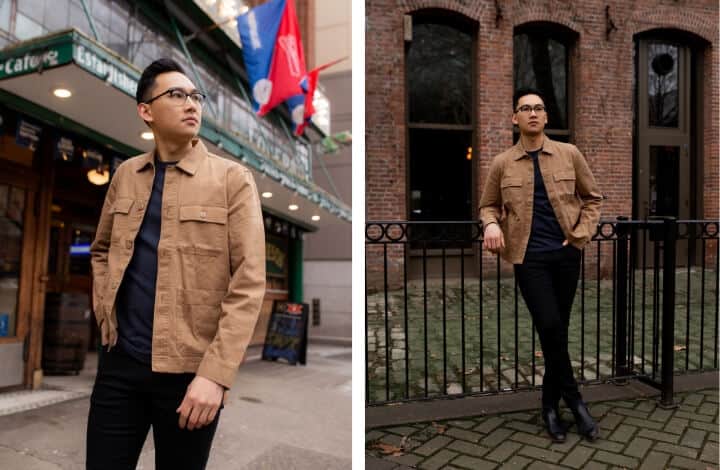 The items in the outfit are as follows:
Overshirt and jeans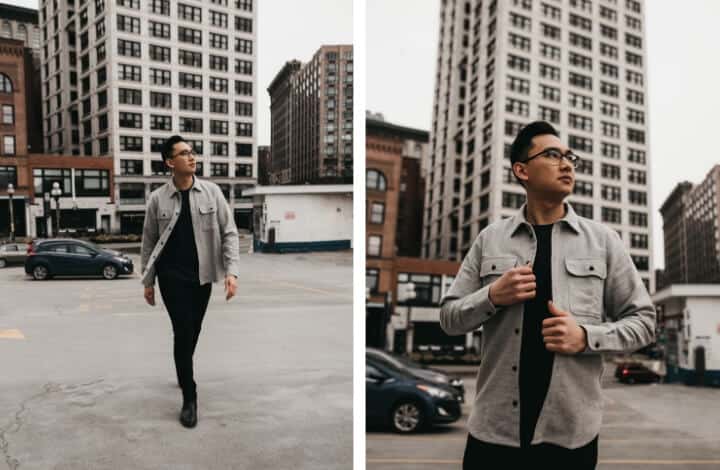 The items in the outfit are as follows:
T-shirt and chinos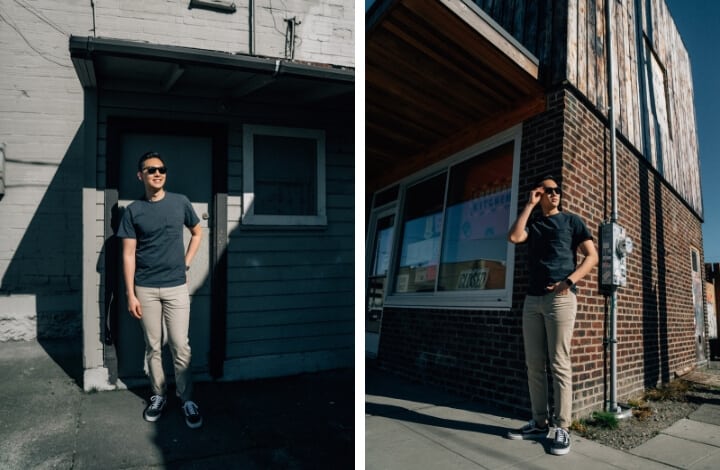 The items in the outfit are as follows:
Conclusion
Lighter-colored clothes, sneakers, lightweight jackets, and layering are essential aspects of a spring outfit.
Depending on the temperature, you can also begin to incorporate breathable cotton and linen to keep you comfortable as it warms up.
Photos by Nico Villanueva and Elko Sotelo.
About David Em
Founder
David Em is the founder of Next Level Gents, the ultimate destination for tips and advice about style, grooming, fitness, and success.