Although Amazon isn't a big brand when it comes to menswear and style, they have affordable options to help you create a versatile wardrobe.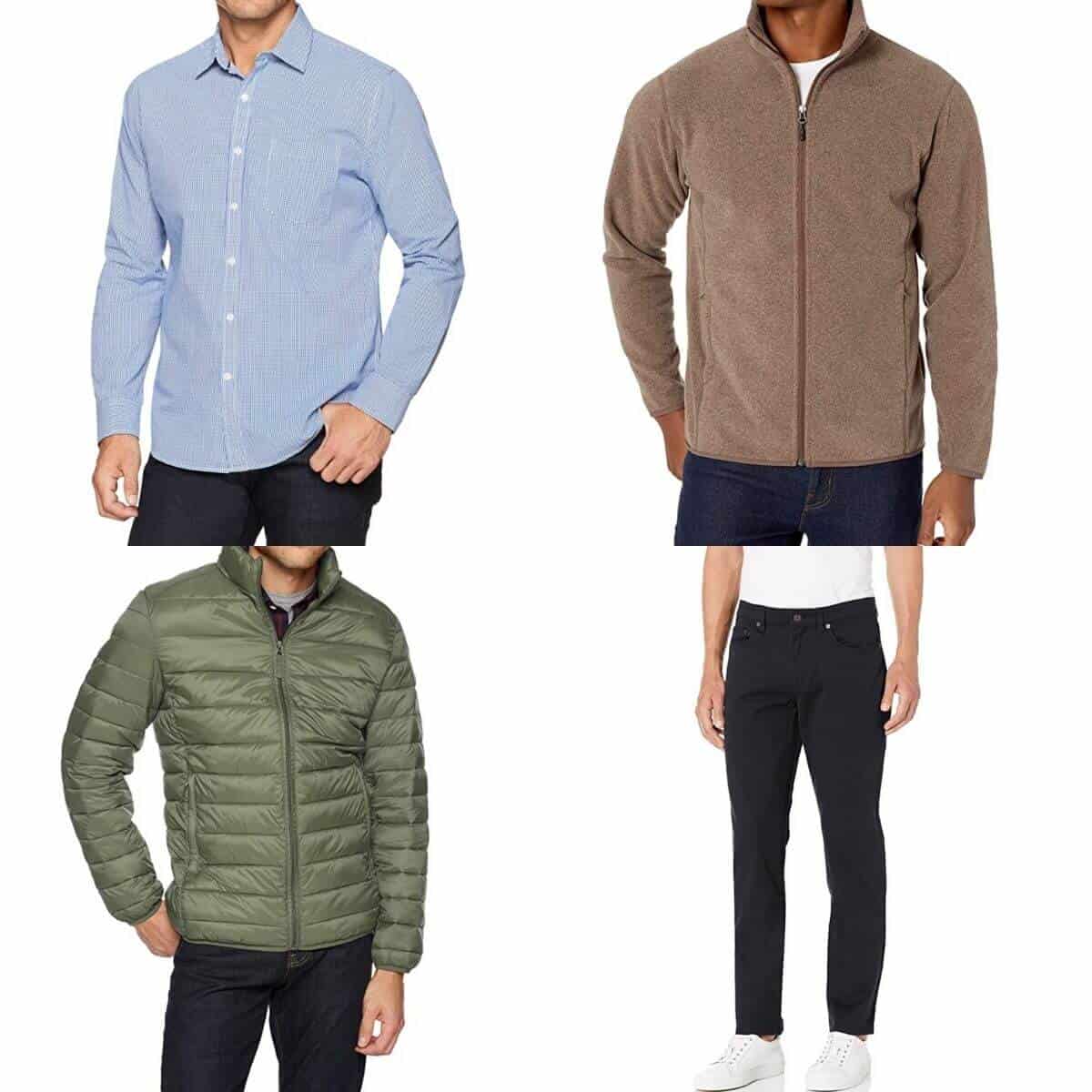 Estimated reading time: 7 minutes
We receive a commission on purchases made through links on this page. For more information, read Affiliate Disclosure.
1. Pocket t-shirt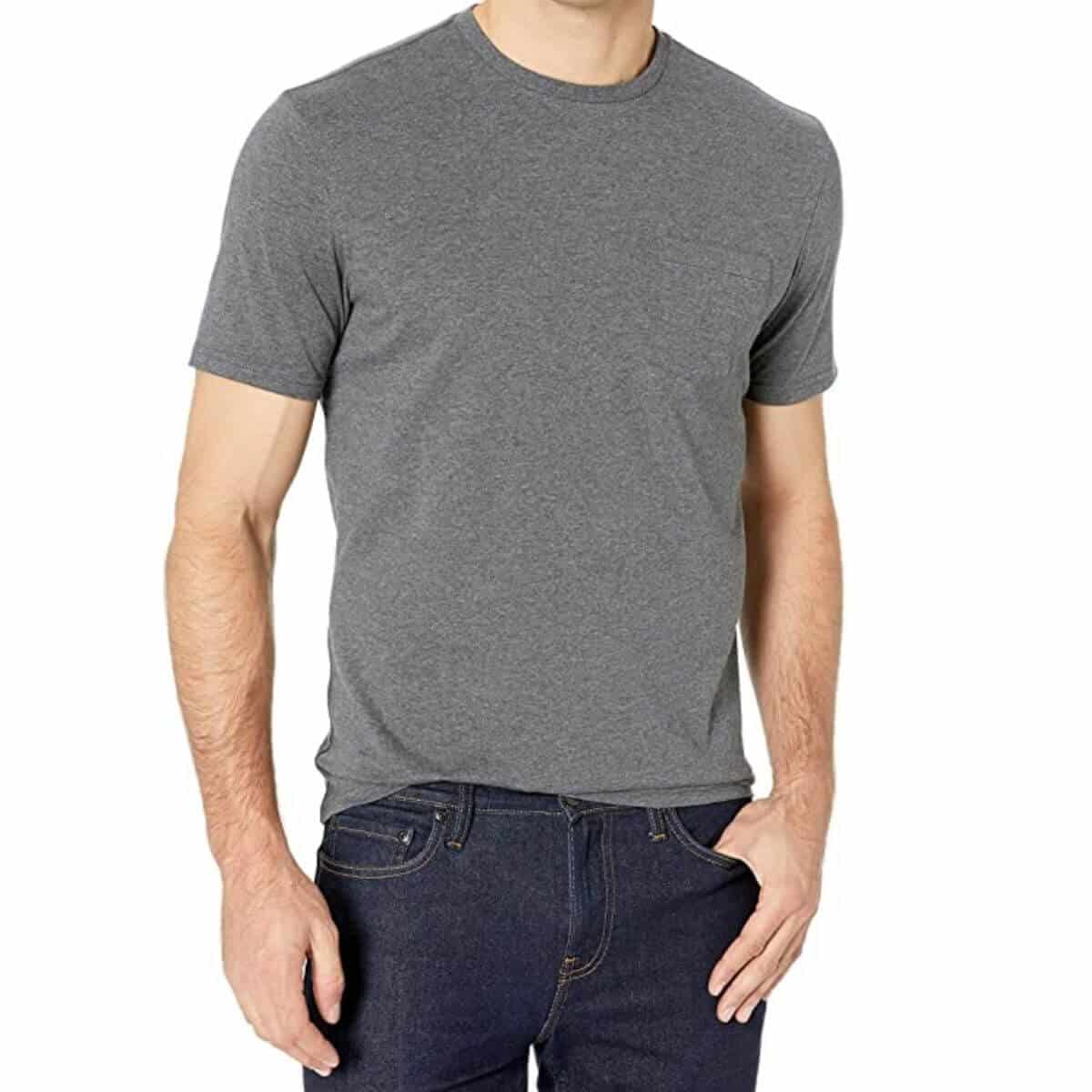 The crewneck t-shirt with a pocket is the perfect casual shirt. You can wear it by itself on a warm day or layer it with other items if it's cooler.
Related: Different ways to style a t-shirt
Due to the simplicity of a t-shirt, the pocket makes it more interesting. Although it isn't very functional, the pocket tee looks great. You can pair it with shorts or jeans for a casual look.
Buy the Crewneck Pocket T-Shirt from Amazon (opens in a new tab).
2. Cotton pique polo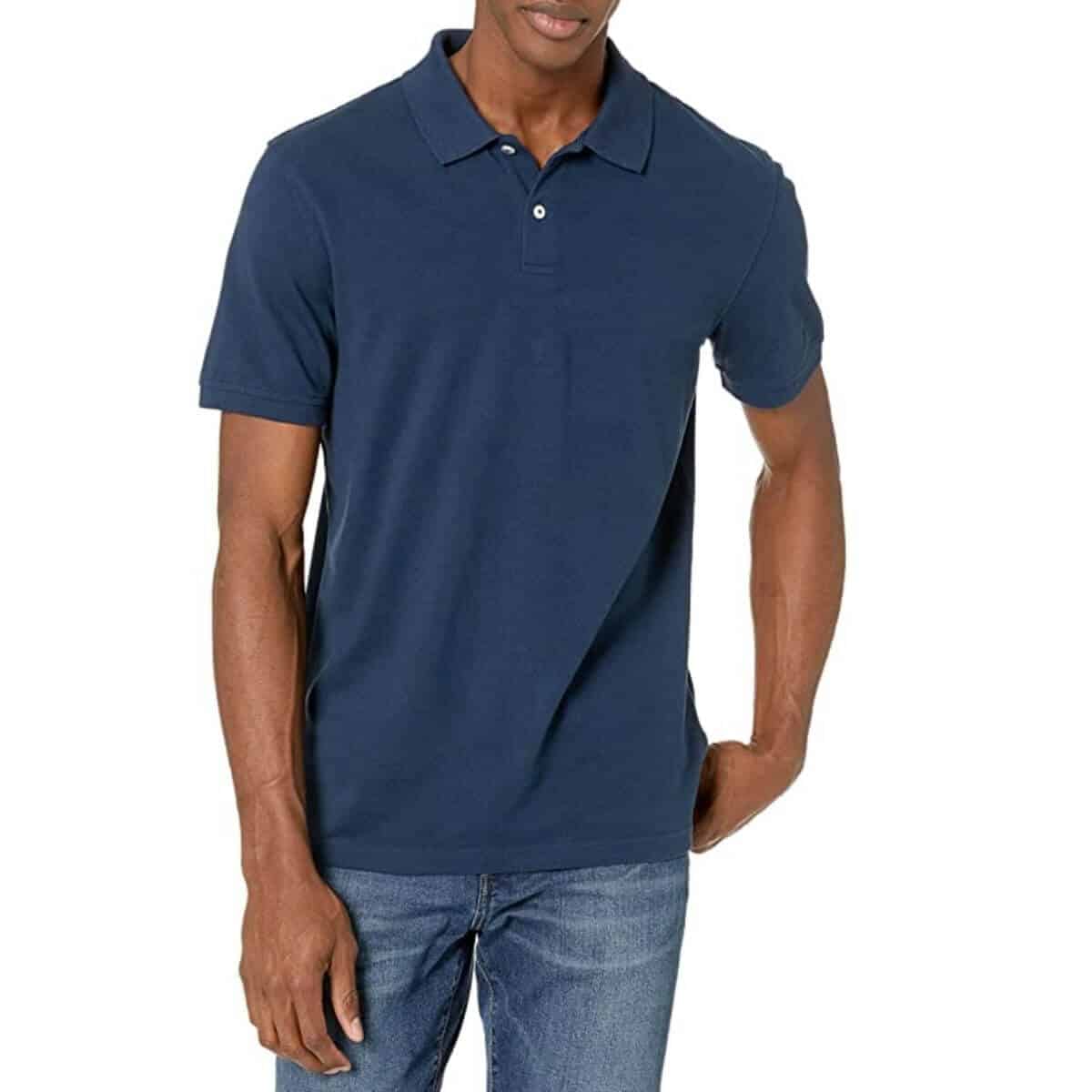 Polos are a warm-weather staple that looks great with jeans or shorts. If you want to look like you put more effort into your outfit, wear a polo instead of a t-shirt.
Amazon's polo shirt is pique, which is the original polo fabric. It's more structured than a golf polo, which makes it look more professional and formal.
When you're wearing a polo shirt, the most important factors are the length of the shirt and the sleeves.
The shirt should be long enough to be tucked in and short enough to leave out. As far as the sleeves, they should go down about halfway on your biceps.
Buy the Cotton Pique Polo Shirt from Amazon (opens in a new tab).
3. Gingham poplin shirt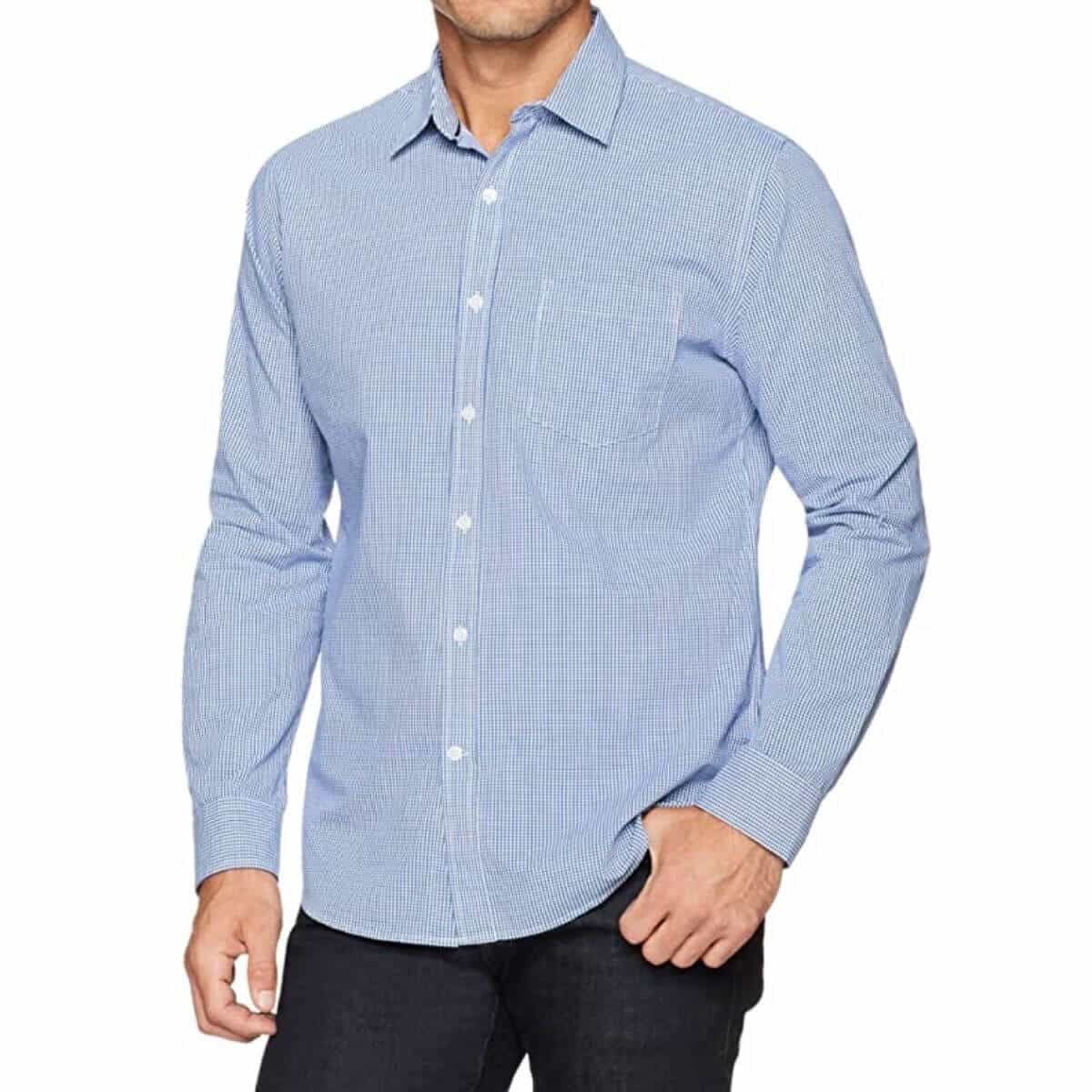 Amazon offers an affordable gingham poplin shirt that's perfect for a smart-casual outfit.
Poplin is a great material because it's strong, smooth, and durable. It gives a similar feel to silk, which makes it comfortable.
It's also very breathable, making it a great choice to wear during warm weather or under a sport coat.
You can dress up the gingham shirt with a pair of chinos or dress pants. To make it more casual, wear jeans.
Buy the Poplin Shirt from Amazon (opens in a new tab).
4. Dress shirt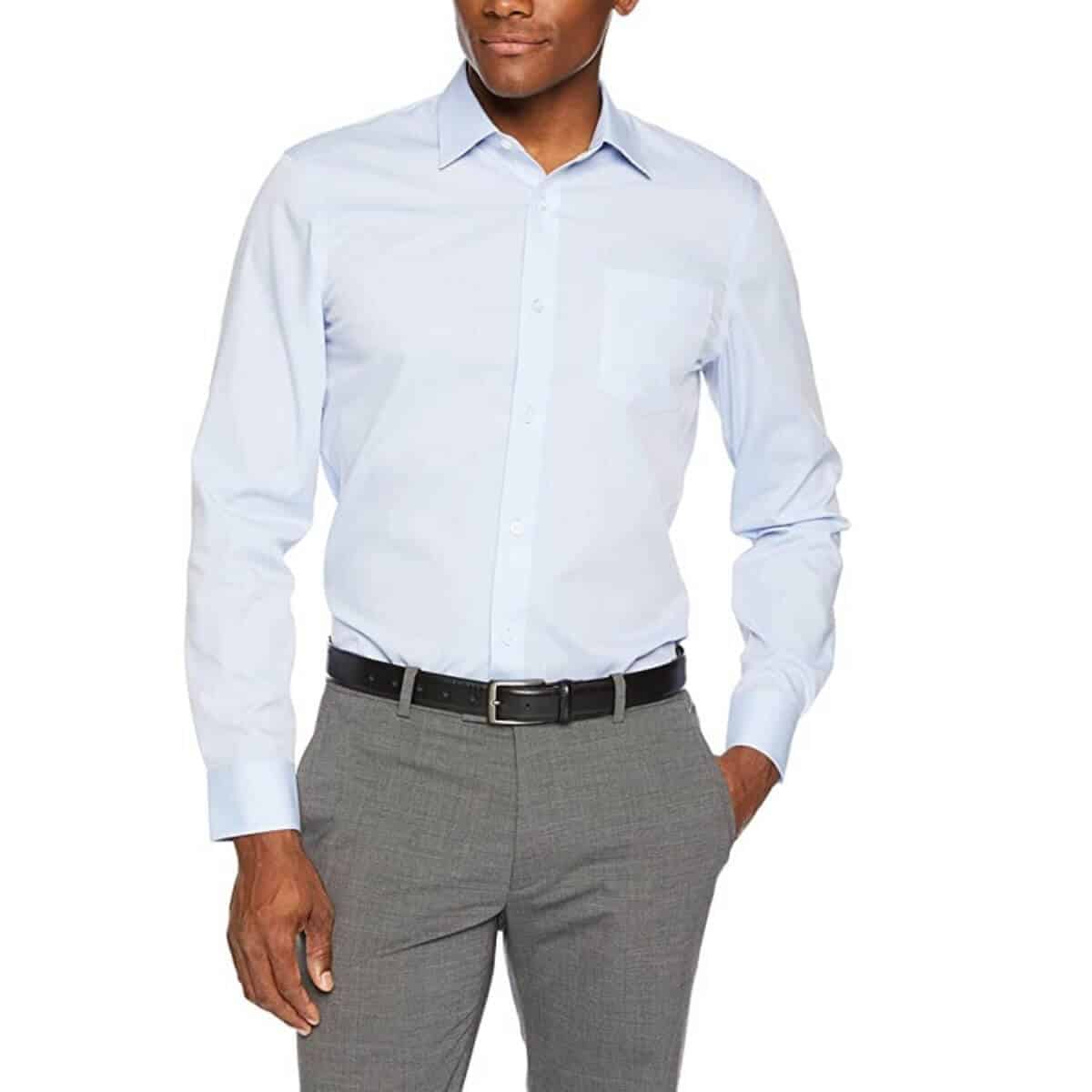 Dress shirts are a wardrobe essential. Whether you're getting dressed up for work, a nice meal out, or going into a business meeting, a well-fitted dress shirt will make you look incredible.
Buy the Dress Shirt from Amazon (opens in a new tab).
5. Dress pants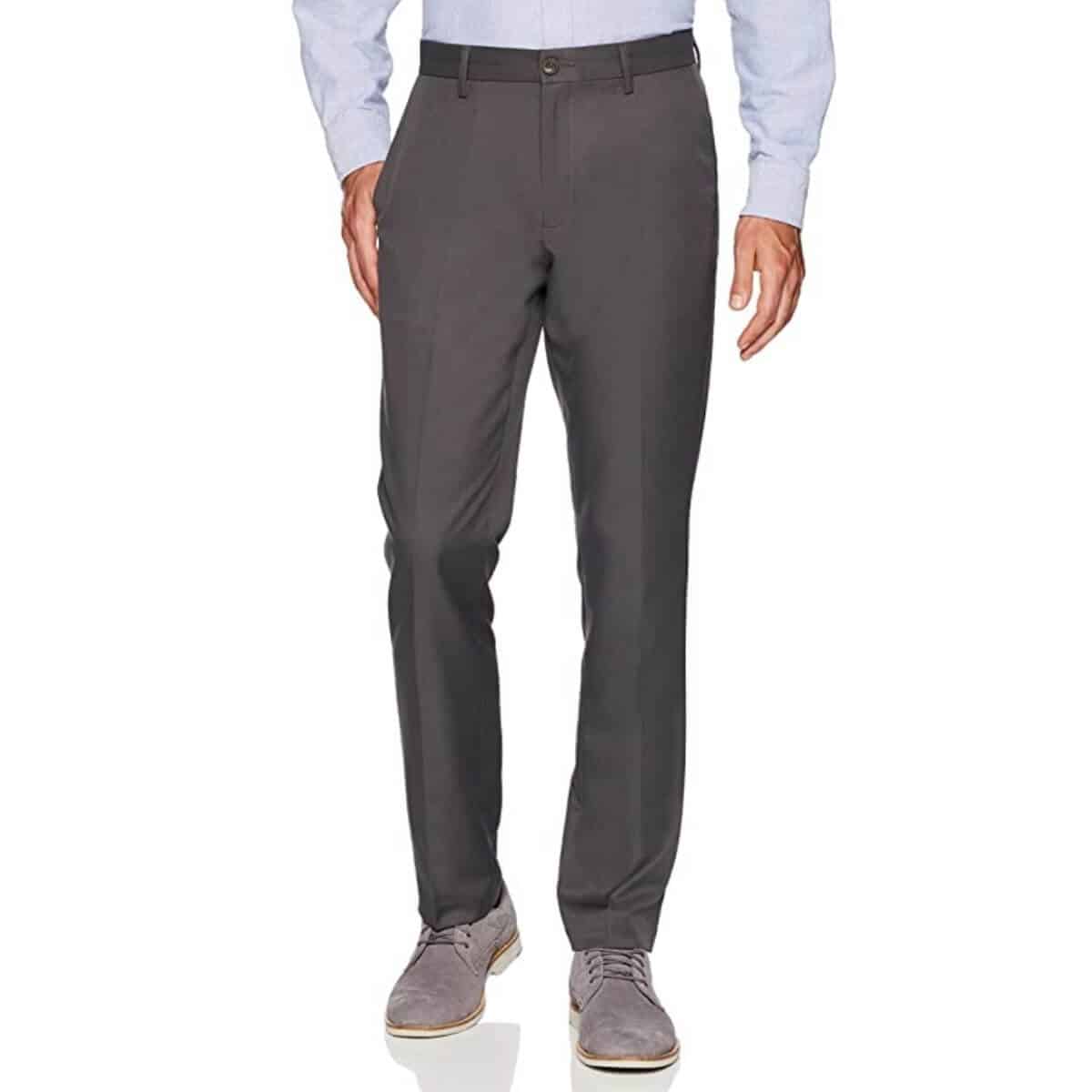 Amazon's dress pants cost less than $30, and they're made of polyester, which means they're wrinkle-resistant.
It's hard to find dress pants for that price, and if you're on a budget, it's a great option.
When you're wearing dress pants, how they fit matters the most. It should be snug, but not too tight or saggy. As far as the length, you can always get it tailored to fit you perfectly.
Buy the Dress Pants from Amazon (opens in a new tab).
6. Chino pants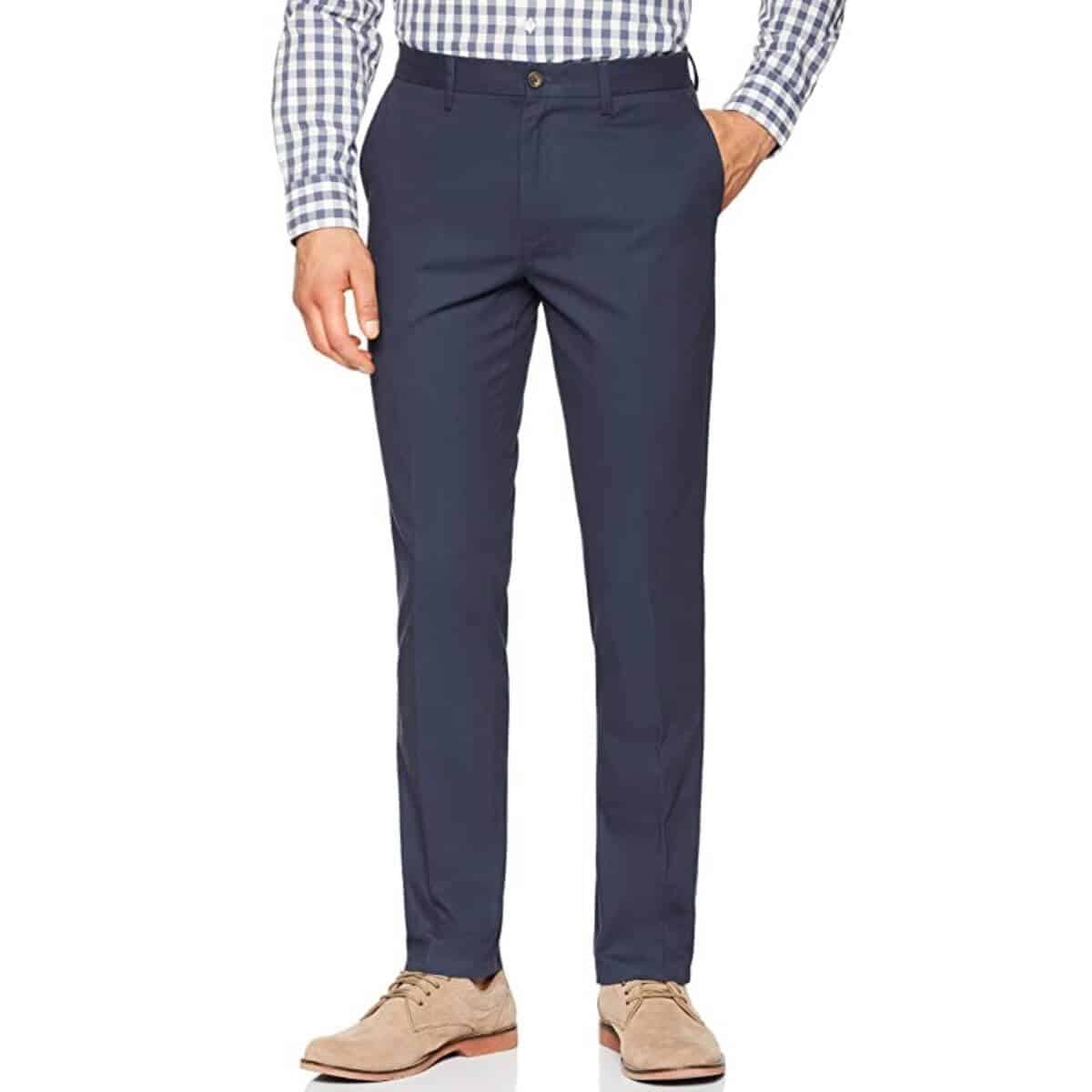 Chinos are semi-formal pants. They're also one of the most versatile pants you can have. They're typically made from cotton and are comfortable lightweight pants.
They look great with a button-up. However, you can dress it down by wearing a sweater or polo shirt.
Buy the Chinos from Amazon (opens in a new tab).
7. Twill pants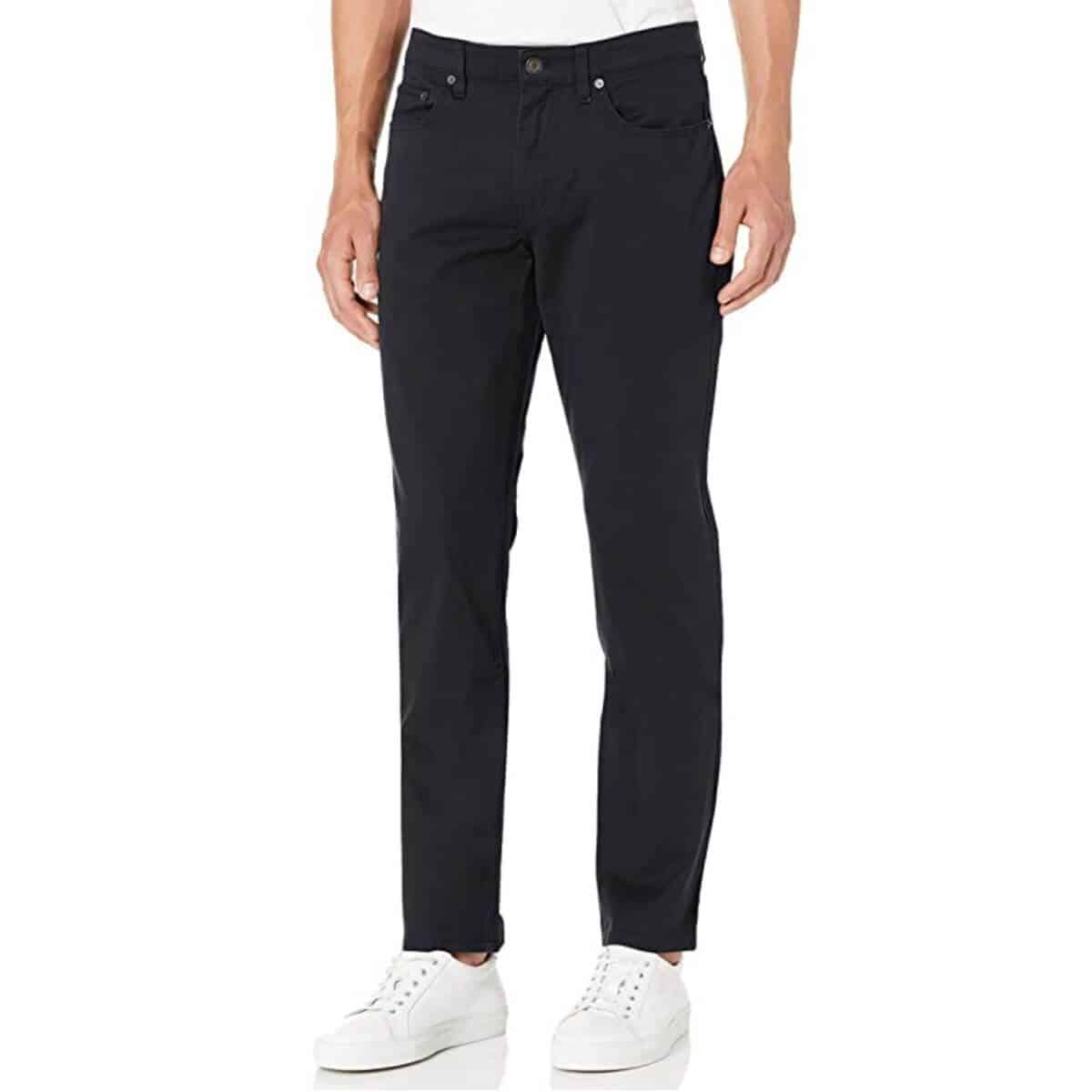 Twill pants are the better-looking version of jeans. Anytime you would wear jeans, choose to wear twill pants instead because it'll make your outfit more dressed up with the same amount of effort.
Keep in mind that twill pants aren't considered dress pants, so you won't be able to wear them for formal occasions.
Think of them as being right in between jeans and chinos. They look more dressed up than jeans but less than chinos.
Buy the Twill Pants from Amazon (opens in a new tab).
8. Shorts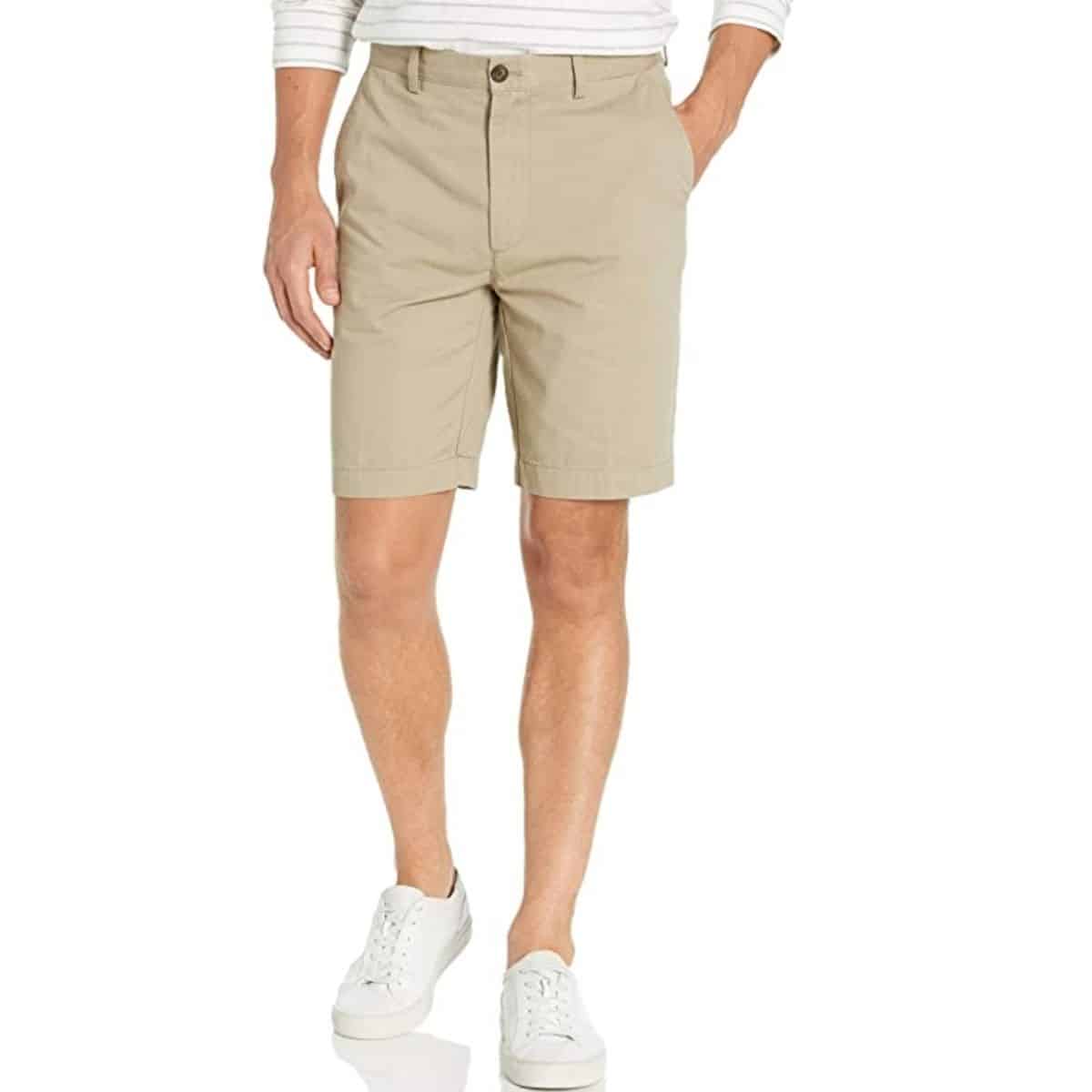 During the warm months, shorts will keep you comfortable and cool. These 9-inch shorts are the perfect length because they end right above your knees.
When you're wearing shorts, your shoes make the biggest difference. If you wear sandals, they'll give you a relaxed look.
For a casual look, wear a clean pair of sneakers, and to look a little more dressed up, wear boat shoes or loafers.
Buy the 9-inch Shorts from Amazon (opens in a new tab).
9. Fleece jacket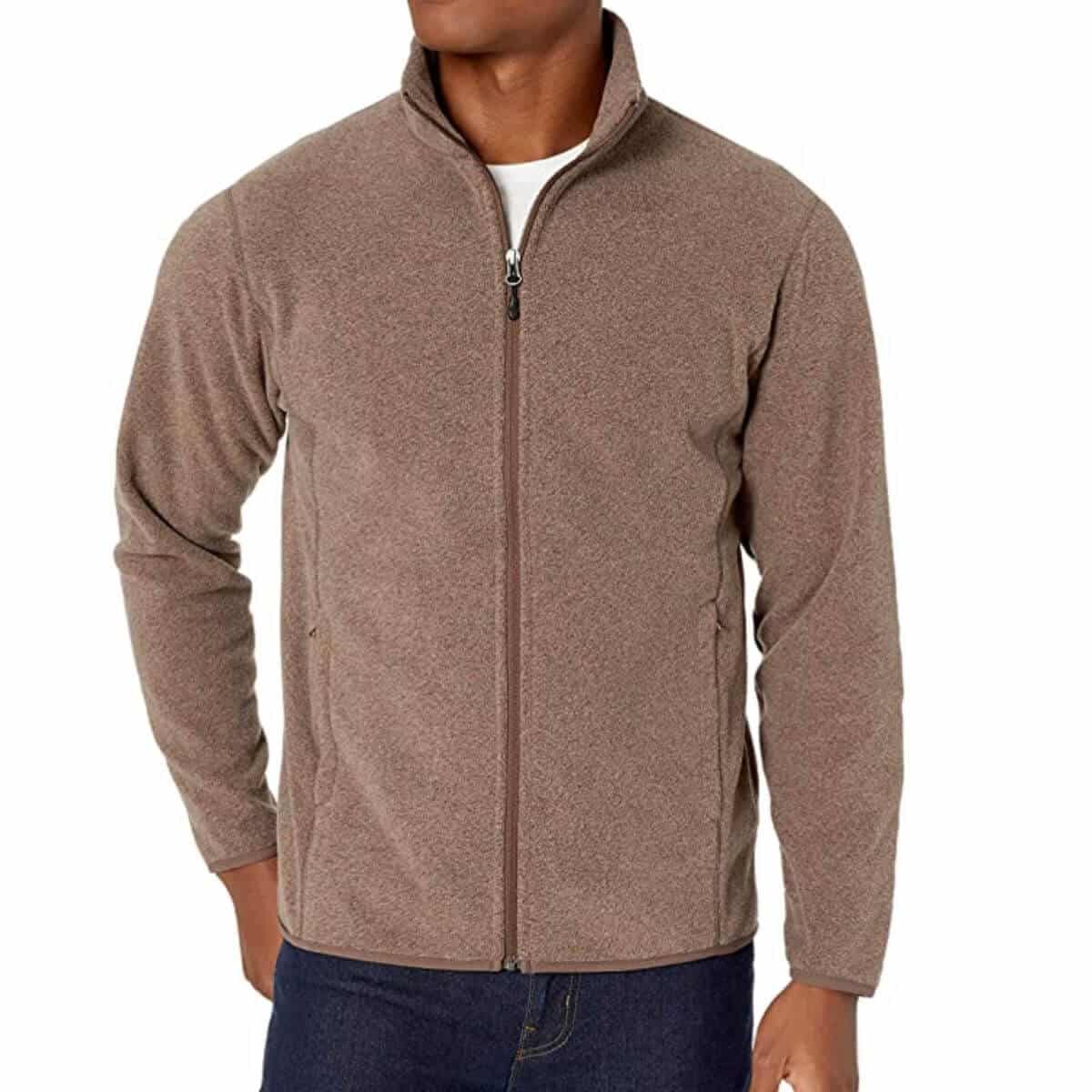 Fleece jackets will keep you warm during the colder months. Since this one is a mid-weight jacket, it'll feel the most comfortable when it's not extremely cold or raining.
The fleece jacket looks great when you wear them with a pair of jeans or chinos.
You can also dress it up by wearing a button-up shirt underneath. To wear it casually, a t-shirt is a perfect choice.
Buy the Fleece Jacket from Amazon (opens in a new tab).
10. Puffer jacket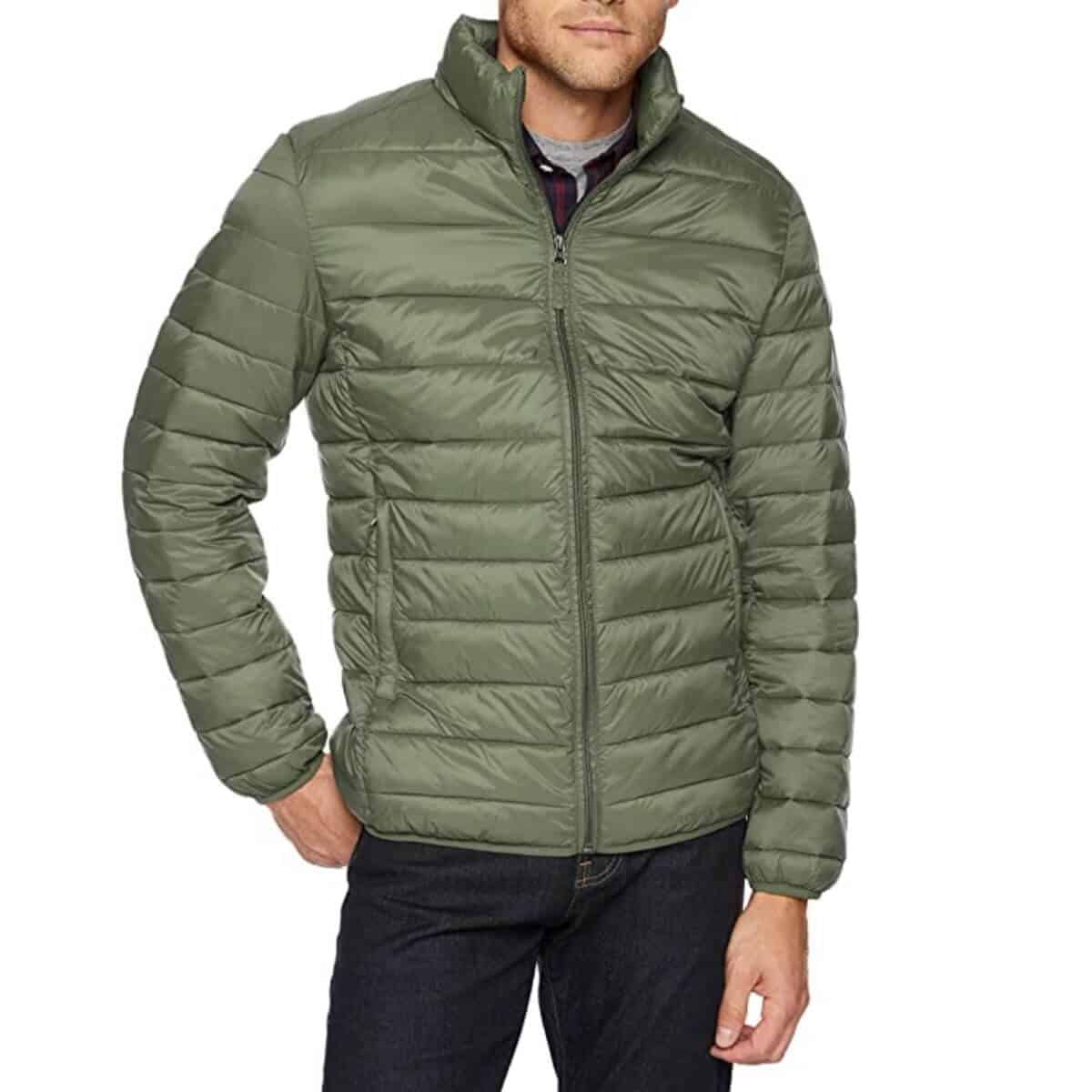 Amazon's puffer jacket is water-resistant and packs easily into a small bag. It's also lightweight, which means you won't feel heavier or bogged down wearing it.
During the fall and winter, a puffer jacket is vital because it'll keep you warm and comfortable.
The puffer jacket looks great casually, and also when you're dressed up with chinos and a button-up.
Buy the Puffer Jacket from Amazon (opens in a new tab).
Conclusion
The Amazon Essentials line has great options for your wardrobe. By focusing on building a minimal yet versatile wardrobe, you'll be able to mix and match the majority of your items.
This is important because it'll prevent you from feeling like you're wearing the same thing every day.
More resources:
Featured image courtesy of Amazon.