Whether you're wearing jeans or a suit, Penny loafers are classic, versatile, and minimal slip-on shoes that make you look stylish during warmer weather.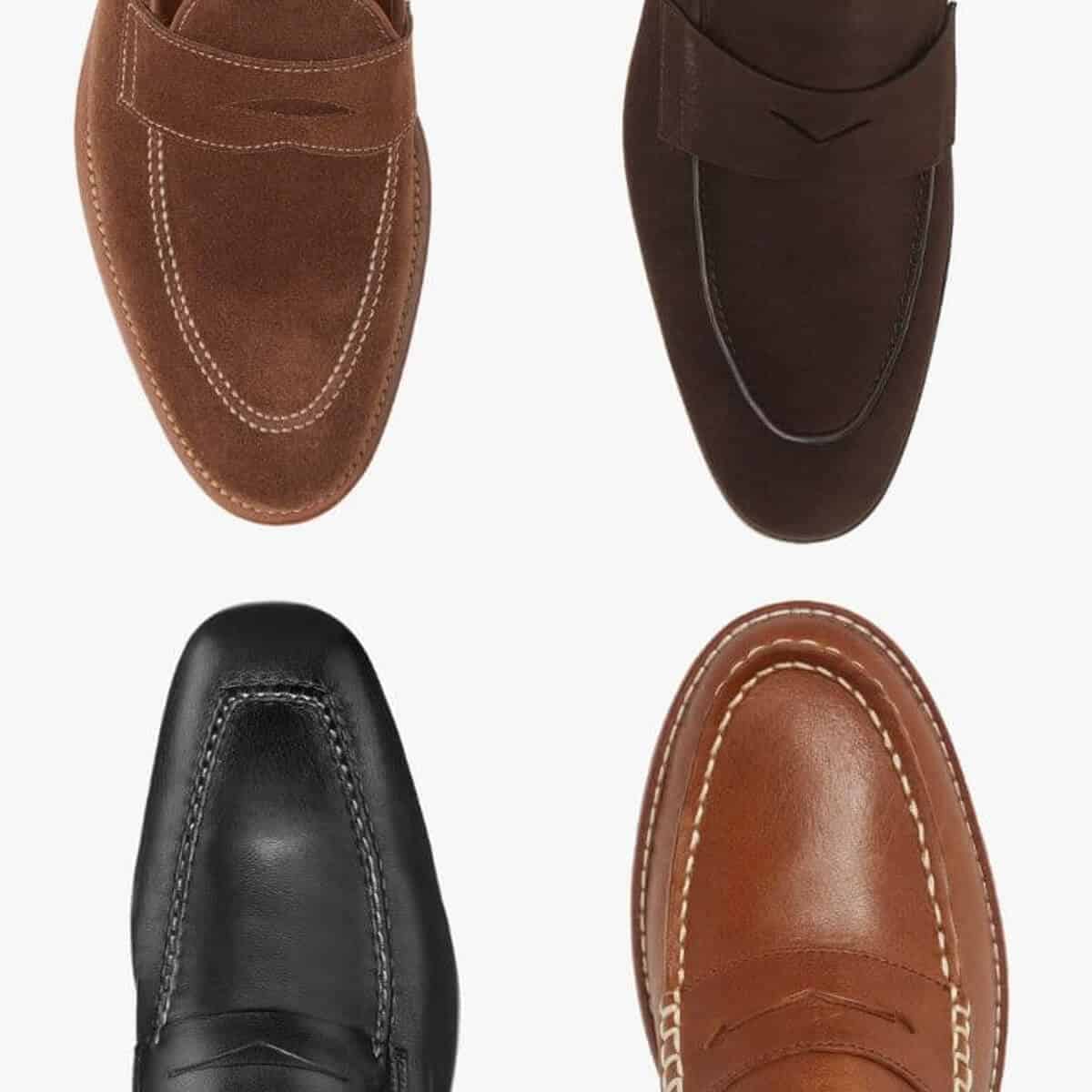 This post contains links to products from one or more of our advertisers. We may receive compensation when you click on links to those products. For more information, read Affiliate Disclosure.
Editor's note: This post was originally published in September of 2019. It has been freshened up with new pictures and commentary on January 26, 2020.
Contents:
Penny loafer history
During the early 1900s, Nils Tveranger moved to Aurland, Norway after learning how to make shoes in America. Nils developed the Aurlandskoen, also known as the Aurland Shoe.
Related: 6 best shoes for men
This was the original penny loafer which was inspired by the Native American mocassins, hence the slip-on feature.
During the 1930s, Norwegians visited America wearing the Aurland shoes and they caught the attention of G.H. Bass, a footwear company founded in 1876 by George Henry Bass.
G.H. Bass saw it as an opportunity and created its own version called, the Bass Weejun, which is short for Norweigan. This made them the first to market in America and became popular and the shoe of choice in the 1950s.
Instead of being a plain loafer, G.H. Bass attached a strap across the top and created a slot for a small item, such as a penny.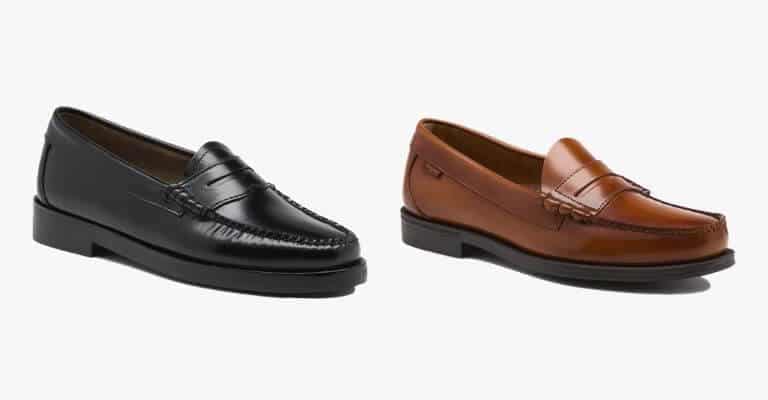 This was perfect because at this time, there weren't cell phones and coins for a payphone could be hidden in a penny loafer in case of emergencies.
How to wear penny loafers
Penny loafers are versatile shoes that can be worn formally with a navy suit or casually with a t-shirt. The following are examples of what you can wear with penny loafers:
Blue jeans, white t-shirt, and brown suede penny loafers
Shop the look:
Khaki shorts, blue polo, and brown suede penny loafers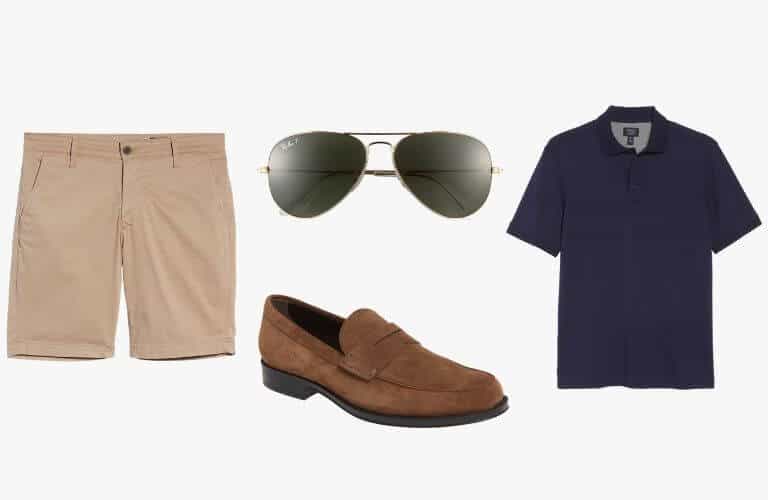 Shop the look:
Blue chinos, navy turtleneck, brown leather jacket, and penny loafers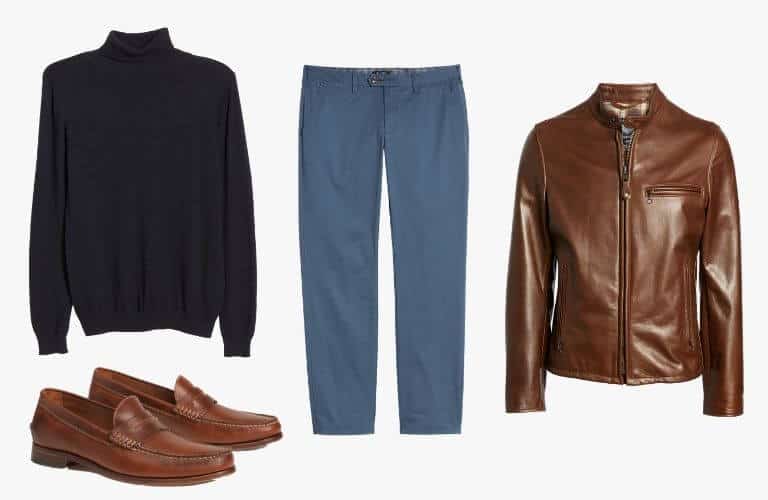 Shop the look:
Grey trousers, navy sport coat, and black leather penny loafers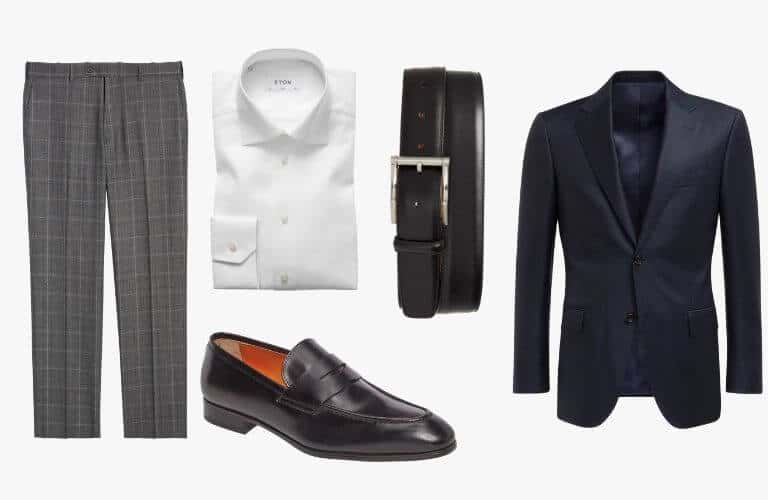 Shop the look:
Blue suit with brown penny loafers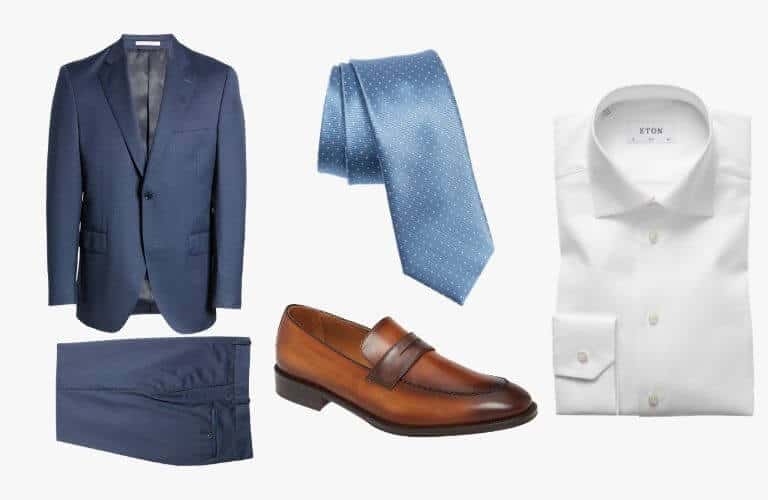 Shop the look:
Cleaning and care
Keeping your loafers in good condition will ensure they last longer and that you look good wearing them. Whether you have suede or leather loafers, use a shoe tree to hold its shape and a shoe bag to avoid dust.
How to clean leather
Step 1: Remove dirt and debris using a soft shoe brush. Make sure you brush along the shoelaces and sole, as well.
Step 2: Add a small amount of soap into a bowl of water to create a cleaning mixture.
Step 3: Wet a clean cloth and wring out the liquid.
Step 4: Gently rub the surface of the loafer.
Step 5: With another clean cloth, wet it and wipe the surface to remove excess soap.
Step 6: Allow the loafer to completely dry in a cool area.
Step 7: Use baking soda or talcum powder to remove oil stains.
Step 8: Apply shoe polish to make it look new.
How to clean suede
Step 1: Use a suede brush to gently clean the surface of your loafer.
Step 2: Remove scuffs and marks with an eraser.
Step 3: Use white vinegar or rubbing alcohol on a cloth to clean tough stains.
Step 4: Protect your suede loafers with a suede protector spray.
Frequently asked questions
The following are answers to common questions you may have about penny loafers:
Are penny loafers comfortable?
Yes, penny loafers are comfortable slip-on shoes that can be worn with or without socks.
Are they formal?
They aren't formal enough to be worn with a tuxedo. However, penny loafers work for anything in between going out on the weekend and a job interview.
Can you wear penny loafers in the winter?
Although they're designed for warm weather, it's possible to wear penny loafers in the winter. If you do, avoid wearing big and bulky coats because it'll cause the loafers to look out of place.
Conclusion
Penny loafers are must-have footwear items because they can be worn with many outfits and will keep you cool during warm weather. They're timeless and fashionable shoes that'll take any outfit to the next level.
Additional shoe resources
Want to learn more about shoes, or how to style different pairs? Here are a few more resources:
Featured photo by David Em/Next Level Gents.