There are 6 types of shoes that you need to have in your wardrobe. Find out what they are and why you need them.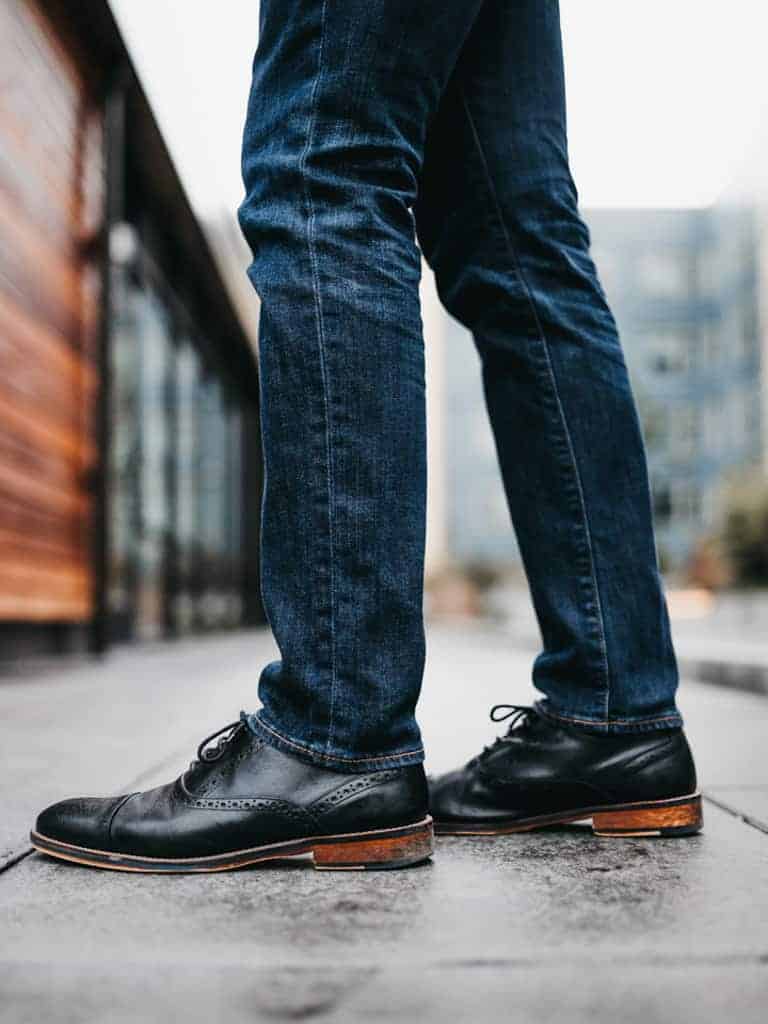 Shoe quality
When you're buying shoes, think long-term. Durability and quality are two important factors to consider because you want them to last and be functional.
Take the following steps to check the shoe quality:
Symmetry. When the shoes are heel-to-heel, are they symmetrical?
The box is in good condition.
The shoes are an exact match.
They're clean.
Note: If the glue seam is visible, skip it because that means it's poor quality.
Beware of high prices because it doesn't always mean quality. When you're buying a pair of shoes, look beyond the label.
The best shoes for men
Shoes are fun to shop for and have. With all of the different options, it can be hard to make a decision.
To help you with that journey, the following are the 6 best shoes for men:
1. The minimal sneaker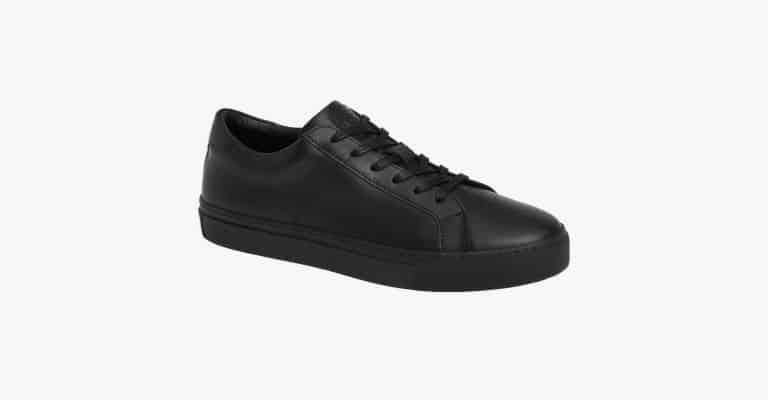 Sneakers are one of the most versatile shoes a man can own because they're great for any season.
They're timeless and can go with many different outfits. Opt for low tops and get no-show socks so that you can wear them with shorts or rolled-up pants.
Sneakers are one of the best shoes for men because they're a great foundation.
The versatility means that you can wear them with jeans, shorts, chinos, and even a casual suit without the tie.
A simple all white or black sneaker is a great choice. It's simple and easy to build an outfit on.
Buy The Royale from Greats (opens in a new tab).
2. The sandal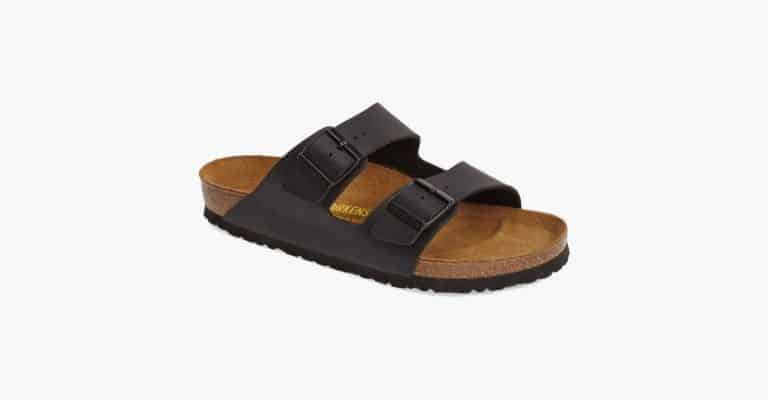 Sandals are essential footwear items that everyone needs. They can be worn on a hot summer day, to the beach, or if you're doing any water-related activities.
When you're looking for the right pair of sandals, you don't need to overspend. Look for a comfortable and durable pair.
Sandals and slides are two great slip-on items that'll be used often during warm weather.
Buy the Birkenstock Arizona Leather Sandal from Amazon (opens in a new tab).
3. The loafer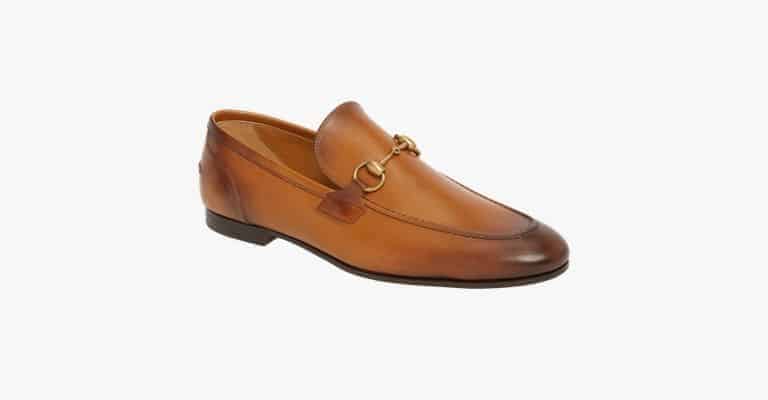 Loafers are a footwear staple because they're sleek and easy to slip on. These shoes are low and don't have laces. It's the perfect shoe for warmer weather.
The classic colors for loafers are black and brown. If you're looking for other options, navy blue is another color that complements many neutral tones.
Loafers are one of the best shoes for men in the Summer because of their comfortability and dapper look. They're great for smart-casual and formal attire.
Buy the Gucci Jordaan Horsebit Loafer from Nordstrom (opens in a new tab).
4. The classic boot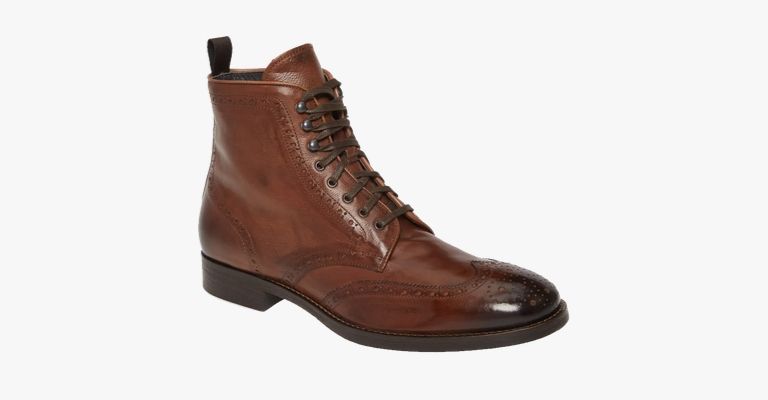 Boots are one of the best shoes for men and a must-have in every man's shoe closet.
Chelsea boots, hiking boots, desert boots, dress boots, and chukka boots are a few of the many styles.
Boots are built for colder weather and look awesome with a sweater or jacket.
Leather boots should be your first pick. Then, you can expand your shoe closet and explore suede boots.
If you're looking for boots without laces, a pair of leather Chelsea boots are great because they can be worn with a suit or jeans.
If you want boots with laces, a simple pair of lace-up boots will get you through the cold months stylishly.
5. The athletic sneaker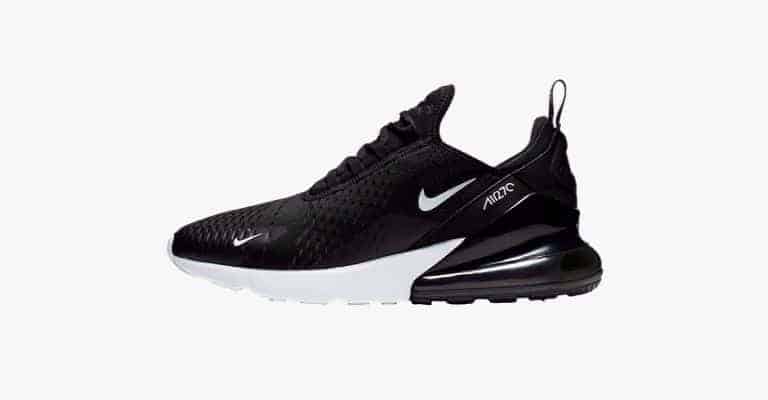 Athletic shoes are a staple for casual days. These shoes are great for the gym, a walk outside, or when you're out running errands.
When purchasing athletic shoes, keep it simple. There are many options with neon and distracting designs, but the best design is a simple one.
A pair in solid white, black, grey, or navy will give you the choice to wear it with casual or gym clothes. Neutral colors are the best options for athletic shoes.
Many athletic shoes have white soles, which get dirty very easily.
Be sure to clean the soles once a week or once every two weeks so that they remain durable and fresh.
They're on the best shoes for men list because everyone needs them.
Buy the Air Max 270 from Nike (opens in a new tab).
6. The oxford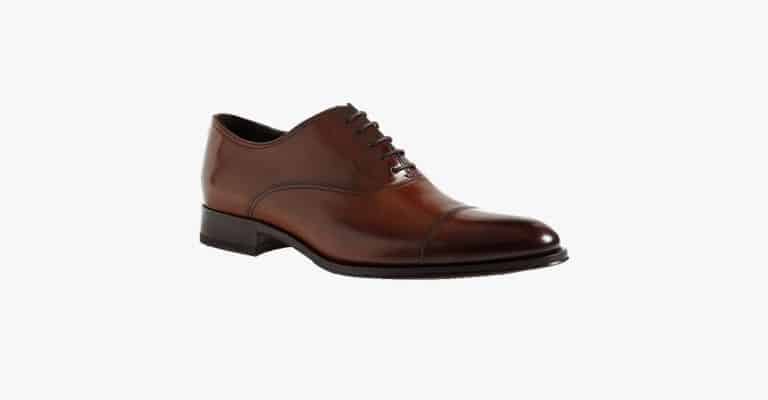 Dress shoes are perfect for formal occasions. Whether you have a business meeting, dressing up for a job, going on a first date, or attending a wedding.
Having a clean and sleek pair of dress shoes is a necessity. Oxfords are a great choice for dress shoes. Look for a plain toe or a cap toe with or without brogueing.
Many times, brown oxfords will work but there are times where black is required. If it's your first pair, opt for a simple pair of black oxfords.
When wearing dress shoes, remember to always match the color of the shoes with the color of your belt.
Wearing black shoes with a brown belt is distracting and makes your outfit look off.
Buy the To Boot New York Brandon II Cap Toe Oxford from Nordstrom for $395
Conclusion
Be intentional with your shoes. This list of the best shoes for men is a great place to start when building your shoe closet.
You'll have stylish options for any scenario. Make sure that every shoe has a purpose.
Featured photo by David Em/Next Level Gents.
About David Em
Founder
David Em is the founder of Next Level Gents, the ultimate destination for tips and advice about style, grooming, fitness, and success.