Chinos can be dressed up or down, making them one of the most versatile pants you can own. They also make you look sophisticated.
Estimated reading time: 7 minutes
We receive a commission on purchases made through links on this page. For more information, read Affiliate Disclosure.
What are chinos?
Chinos are lightweight pants made from twill fabric. Originally, they were made completely from cotton. Today, they're commonly made from a synthetic cotton blend.
Related: How to wear jeans
They look similar to the khaki pants, which have been around longer than chinos but are different.
Chinos are lightweight and considered to be dressier than khakis, which are heavier and have different weaving patterns.
In the 19th century, Chinos were developed to be used in the military uniforms of the British and French. Moving to the 20th century, the U.S. Army adopted it into their uniform.
The word "chino" originated during the Spanish-American War in 1898. It became the word for the twill fabric because the material was sourced from China.
Now, chinos are acceptable pants for casual and smart-casual attire. They're versatile pants that can be worn to work, dates and are the perfect weekend pants.
How should chinos fit?
Similar to jeans and other pants, chinos should fit perfectly around the waist without needing a belt. Throughout your butt and legs, they should be snug but not too tight.
As far as length, it's best to have no break or a slight break. You can also roll your pants if needed.
Two common styles for chinos are slim-fit and straight-leg. If you're skinny, slim, or have a regular build, wear slim-fit chinos.
If you have a larger build, straight-leg chinos will be perfect for you.
Shrinking will occur during its first wash because chinos are made of cotton, which will also shrink slightly in the dryer using high heat.
However, after ironing or steaming, the pants will return close to its original size.
It's best to wash chinos with similar fabrics and colors. This will be a great way for you to ensure they last and look great.
Best shoes to wear
Since chinos are versatile, many types of shoes can be worn with them. The following are the types of shoes you can wear with chinos.
Boat shoes
The following are the boat shoes from left to right:
Boots
The following are the boots from left to right:
Dress shoes
The following are the dress shoes from left to right:
Loafers
The following are the loafers from left to right:
Monk strap
The following are the monk strap shoes from left to right:
Sneakers
The following are the sneakers from left to right:
How to wear chinos
The versatility of the chino pants makes them easy to style and integrate into your daily outfits.
What makes chinos great is that regardless of your body type, you can look great wearing them.
When it comes to choosing a color, there are many different options. The following colors are staples for chinos:
Burgundy
Green
Grey
Navy
Khaki
White
Burgundy chinos outfits
Green chinos outfits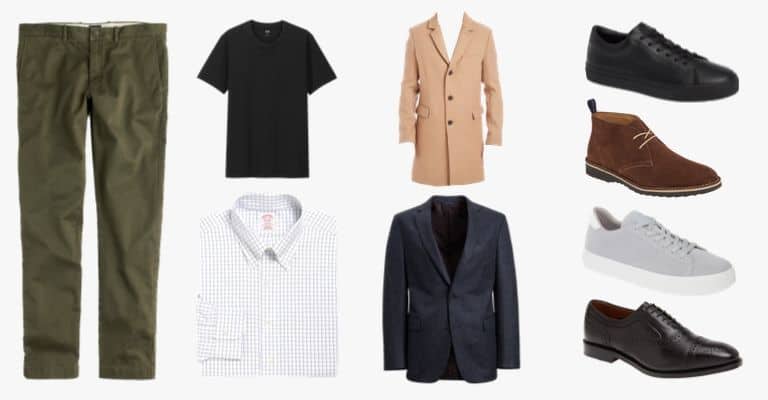 Grey chinos outfits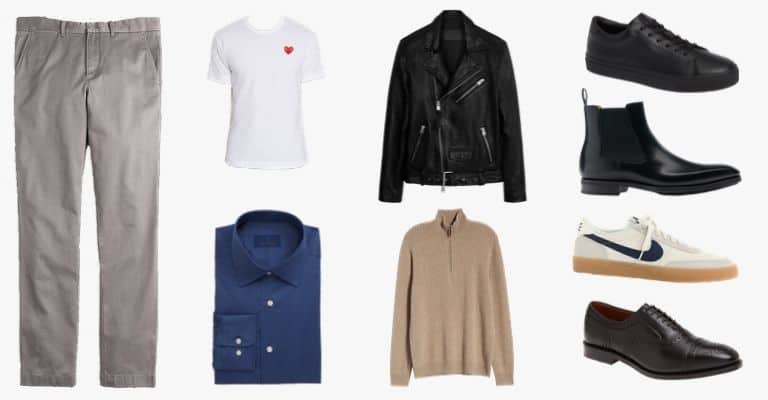 Navy chinos outfits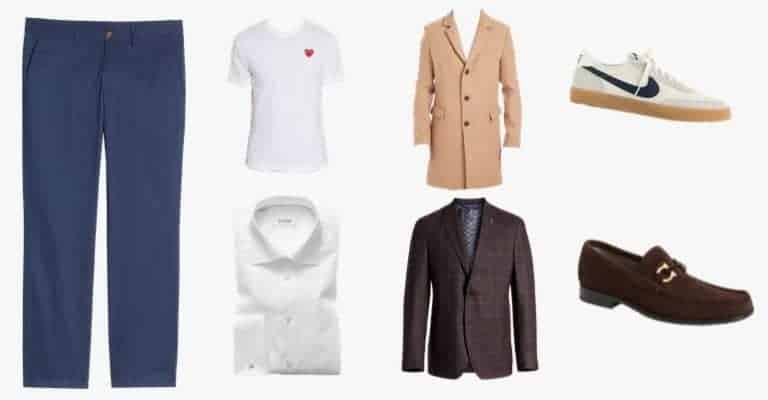 Sand, khaki or tan chinos outfits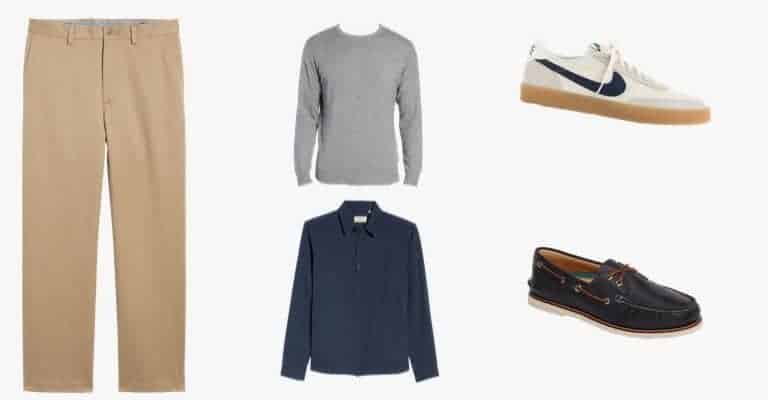 White chinos outfits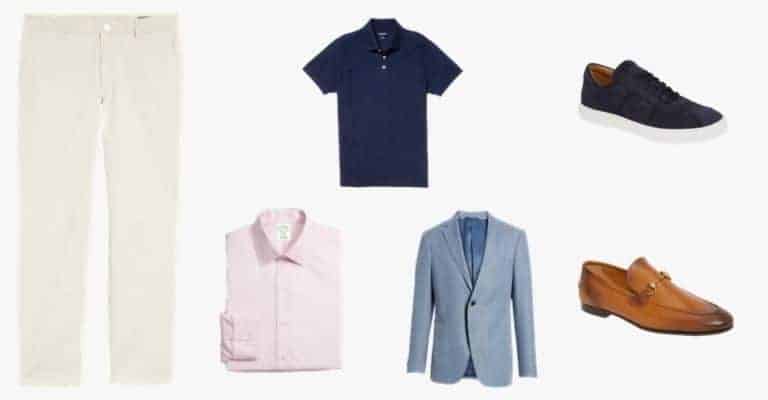 Recommended brands
The following brands that make great chinos:
Frequently asked questions
Can chinos be worn as dress pants?
No, they're not formal enough to replace dress pants or trousers. If you're attending a formal event, stick to trousers or dress pants.
Should they be ironed?
Yes. Take them out of the dryer slightly damp then iron them. Make sure there aren't any creases.
Can I wear them with a dress shirt?
Yes, however, it's best to wear a casual button-up or one with patterns if you need to dress up chinos.
Conclusion
Chinos can make any casual outfit look more polished and their versatility allows them to be worn for different occasions. There are plenty of options to choose from when it comes to style, fit, and color. That's why chinos are must-have pants.
More resources:
Featured photo by David Em/Next Level Gents.