If you look and feel good about what you're wearing, you'll have confidence. Learn what to wear on a date for different occasions.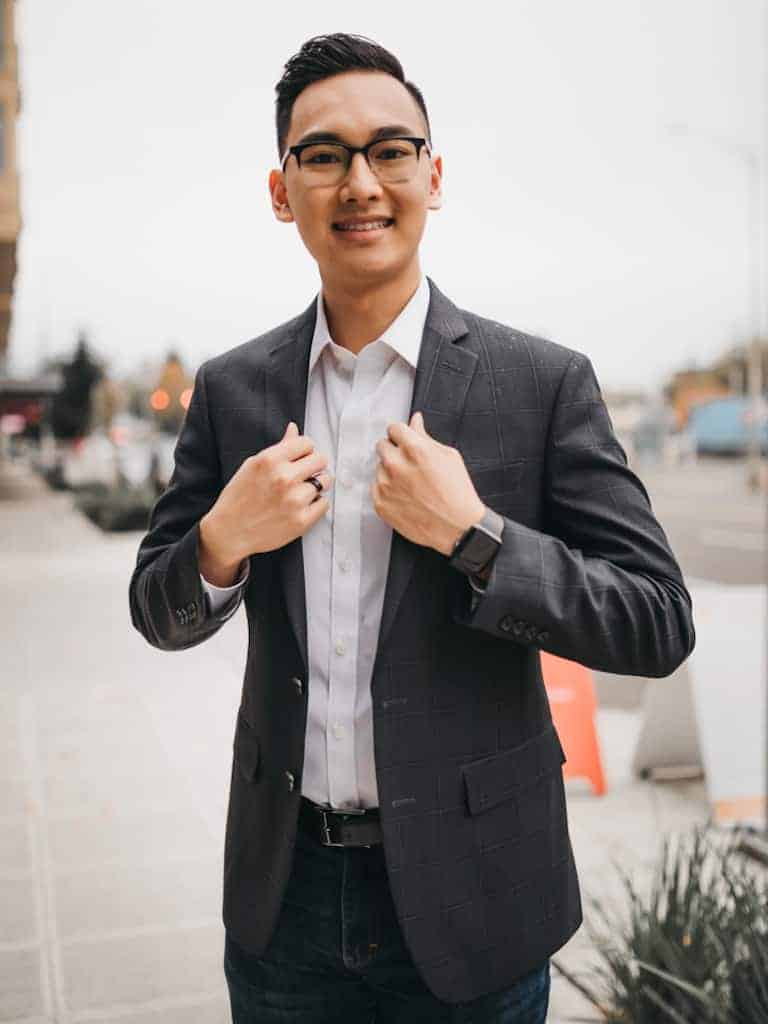 Why dress well on a date?
By dressing well, you'll be more attractive and exude confidence. Another reason is that it'll show that you care.
Related: How to make a great first impression
Tom Ford says, "Dressing well is a form of good manners."
Attraction
Although people say looks don't matter, they do. Consciously, they might say it's not about looks. Subconsciously, people judge you by how you look.
By dressing well, you can emphasize positive features and attract your date. People naturally draw towards those who are attractive and healthy-looking.
Give yourself the advantage by dressing well.
Confidence
When you're confident in how you look, the internal confidence will move outward. It'll make socializing easier.
Your confidence will show in how you speak, treat your date, and others.
If you're on a dinner date and you treat the waiter well, your date will see that you're respectful towards those who are serving you, and that'll make you more attractive.
Style tips for dates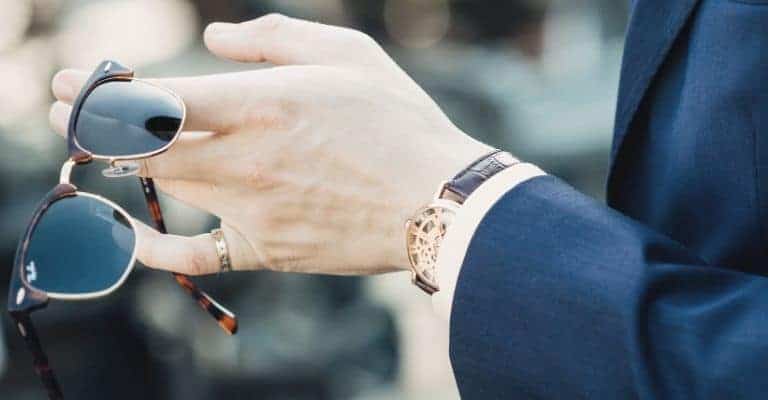 Certain style tips can make the outfit-choosing process easier. The following are 5 style tips you should remember when preparing for a date.
1. Wear a watch
Your watch can be under $100, or it can cost $500 or more. Regardless of how much your watch costs, it's important to wear one as it'll complete your outfit.
A simple silver metallic watch or one with a black leather strap is all you need to feel complete and put together.
2. Wear dark or neutral colors
Dark and muted colors look great and are versatile. It's hard to mess up dark and neutral colors. The best part is that dark colors give you a sophisticated and sleek look.
3. Make sure your shoes look good
When in doubt, wear nicer shoes. Clean shoes that are in good shape are a must. If you're wearing dress shoes, quickly polish them.
If you're wearing sneakers, make sure they look clean and are like-new.
4. Match metals and leathers
If you're wearing brown leather shoes, wear a brown belt and a watch with a brown leather strap.
The key is to match your shoes with your belt and accessories. This will ensure your outfit looks put together and everything is unified.
5. Wear your signature fragrance
Smelling good is just as important as looking nice. A little goes a long way with fragrances, so apply one or two sprays.
When you put together a nice outfit, a nice fragrance will bring everything together.
Casual daytime date outfits
Casual dates often take place outdoors, which means you can wear a more relaxed and casual outfit. Although you can dress casually, you still need to look nice.
A pair of dark denim and a button-up is a great outfit for casual dates. The following are examples of what you can wear on a casual date.
Out in the sun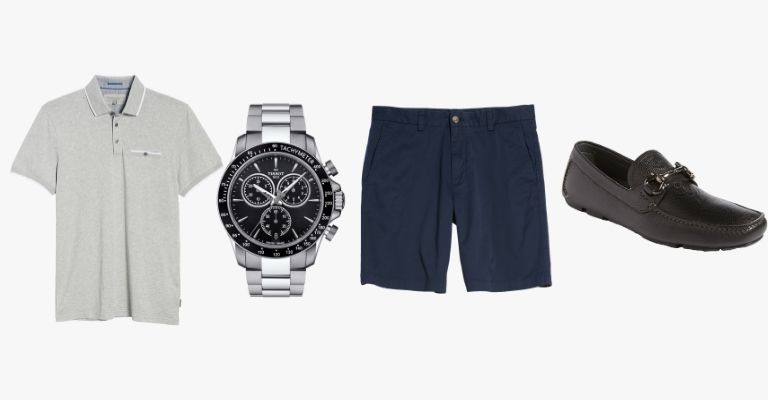 The items in the outfit are as follows:
A walk in the park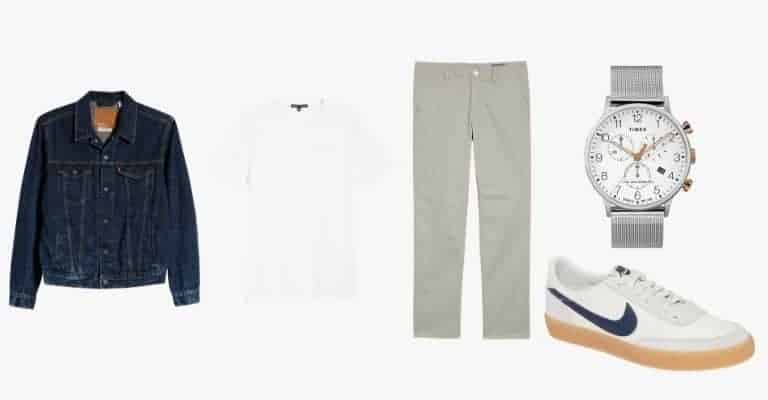 The items in the outfit are as follows:
Lunch date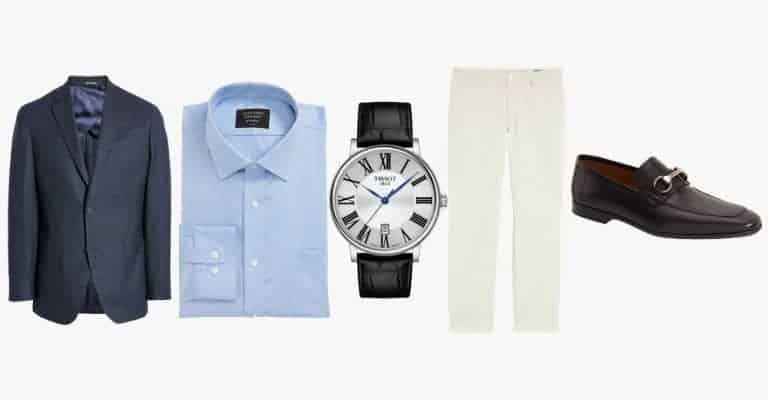 The items in the outfit are as follows:
Dressy evening date outfits
If you're going to a nice restaurant or going to the theater, you need to dress up. It's better to look slightly overdressed than it is to be underdressed.
A well-fitting suit with or without the tie is a great go-to dinner date outfit. The following are examples of what you can wear to a dinner date.
Dinner date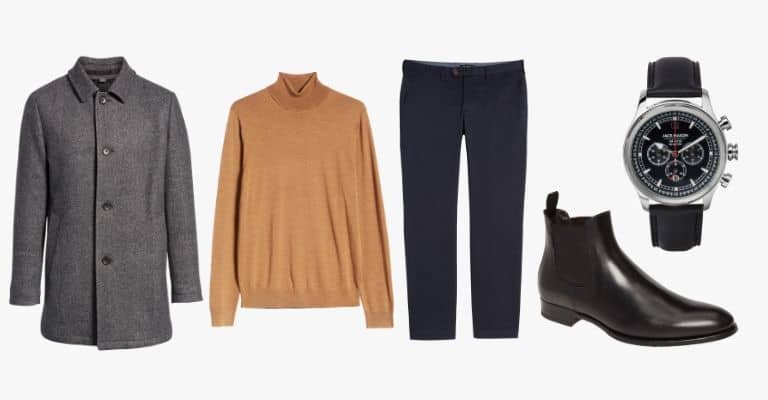 The items in the outfit are as follows:
Movie date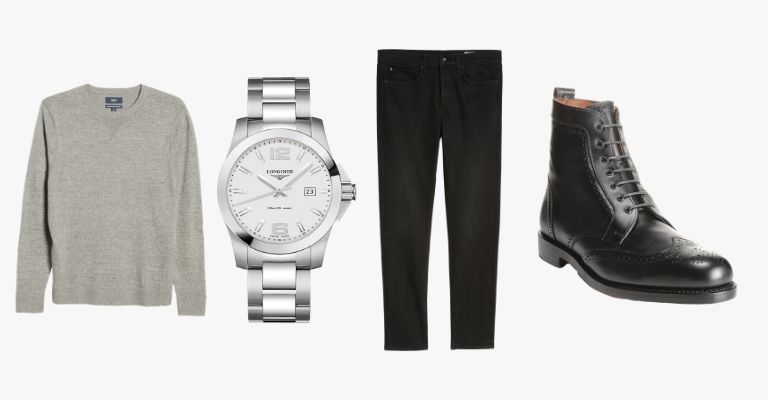 The items in the outfit are as follows:
Going out for drinks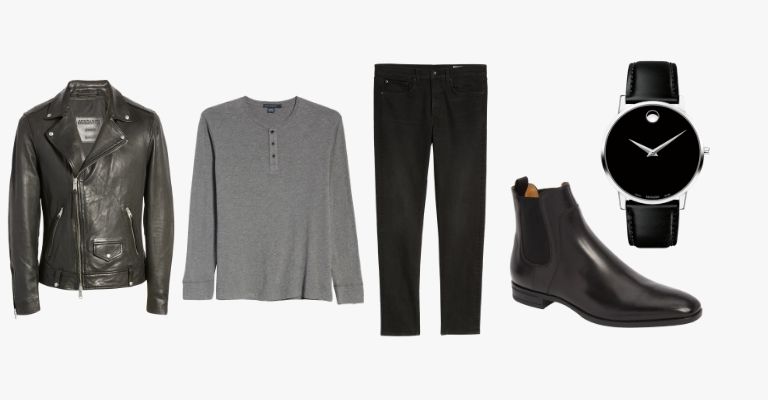 The items in the outfit are as follows:
5 things you shouldn't do on a date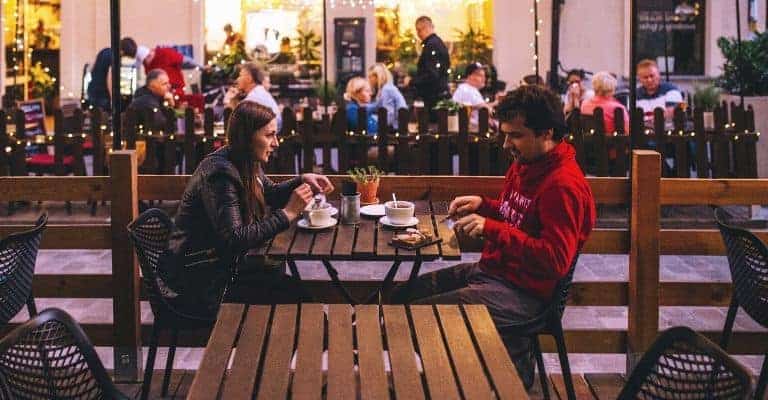 When you're going on a date, there are things you shouldn't do if you want to get another date afterward. The following are 5 things to avoid to make a great impression:
Being late: Make sure you show up on time. Punctuality is important when it comes to dating because if you're late, it'll show that you don't care. When you say you're going to be somewhere, be there on time.
Talk about your ex: Don't talk about your ex when you're on a date unless it's relevant. In that case, limit the amount of time talking about your ex. You're on the date to get to know that person and develop a relationship.
Wrinkled or dirty clothes: When it comes to the clothes you wear, make sure they look nice. Either steam or iron your clothes if there are wrinkles and don't wear clothes that are dirty. Dress well because it'll show that you care and put in effort preparing for the date.
Only talk about yourself: Telling your date about yourself is important for them to get to know you. However, don't spend the entire date talking about yourself because that won't end well. Take an interest in your date by asking them questions and showing that you're genuinely happy to be there.
Be on your phone: If you need to have your phone out, keep it on the table facing down. Otherwise, keep it in your pocket or bag so that you aren't tempted to check it.
Conclusion
Dating is a preliminary step to marriage or a life partner. A key aspect of dating is to dress well because it's a great way to leave a good impression and show that you care.
What you wear depends on the formality of the date, but your clothes should fit well and be clean. By covering those two fundamentals, you'll be on your way to feeling confident about your dates.
Featured photo by David Em/Next Level Gents.
About David Em
Founder
David Em is the founder of Next Level Gents, the ultimate destination for tips and advice about style, grooming, fitness, and success.