Although a tie completes the look of a suit, skipping it is a great way to dress down. Learn how to ditch the tie and look great doing it.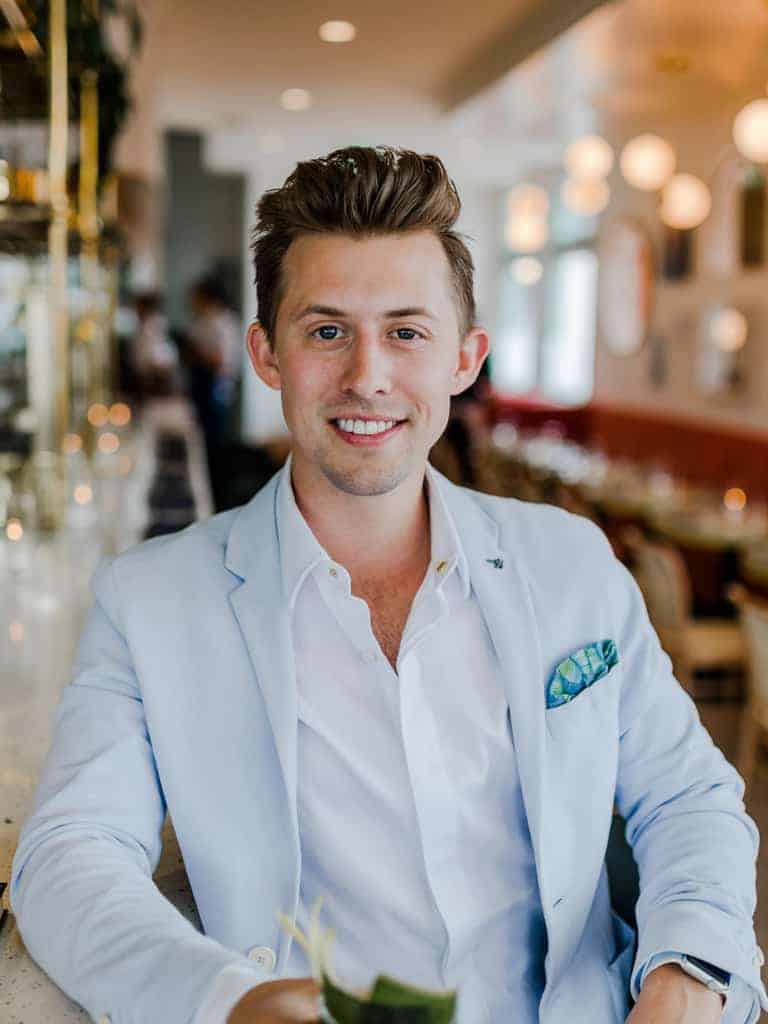 Estimated reading time: 5 minutes
Is it OK to skip the tie?
Traditionally, the suit and tie combination is meant to be together and not as separate pieces. For example, you shouldn't wear a suit jacket without the pants that it came with and you shouldn't wear suit pants without the jacket.
Related: How to tie a tie
Nowadays, you can wear a suit without a tie, but it's not ideal. If you want to skip the tie, it's best to wear a sport coat instead of a suit jacket.
Sport coats aren't as formal. They're also easier to wear with different pants, such as jeans and chinos.
If you want to go tieless while wearing a suit, you can. The benefit of skipping the tie is that you'll look more approachable while confident and put-together.
It can be a good look, as long as you wear it correctly. Make sure you follow the guidelines when you want to wear a tieless suit.
How to wear a suit without a tie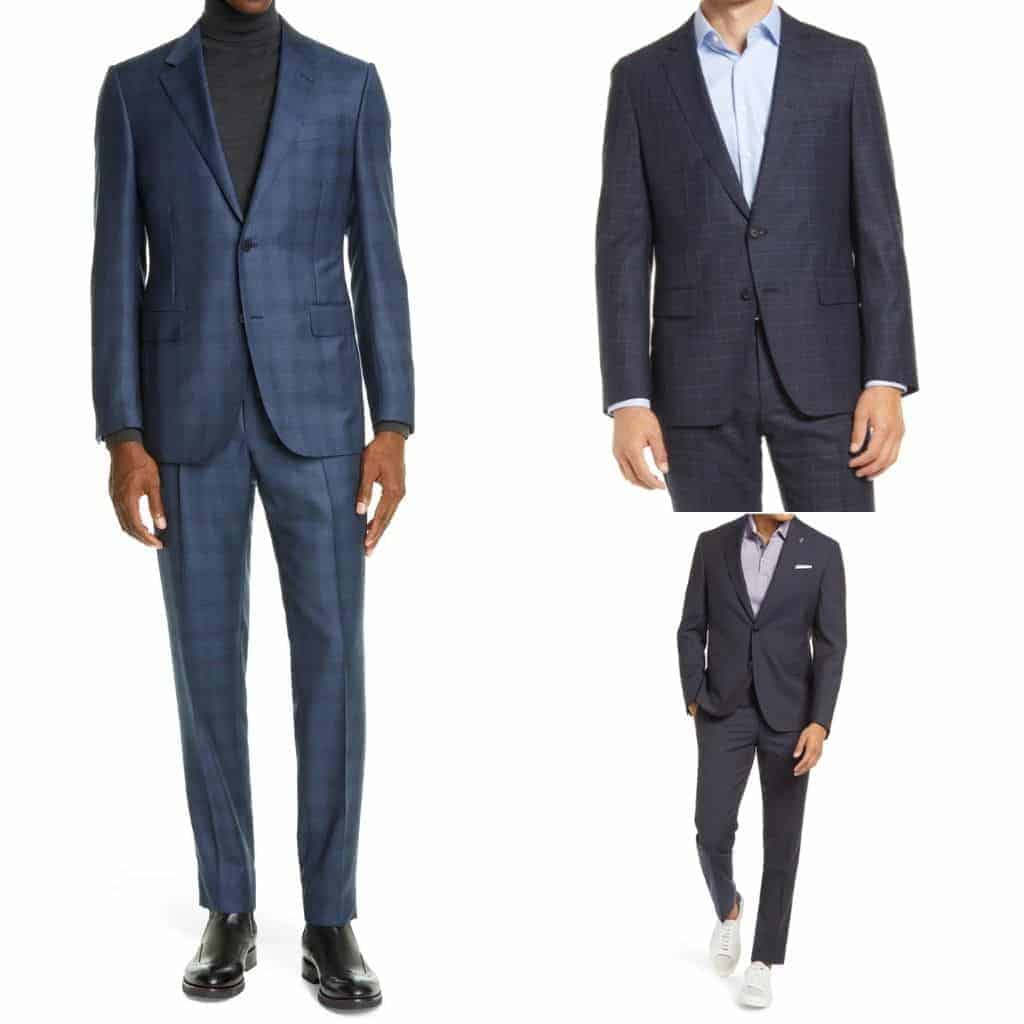 If you want to skip the tie, make sure you do it correctly. Use the following tips to look great as you wear a suit without a tie.
1. The right occasion
Different environments and occasions require specific attire. If you're attending a formal or professional event, wear a necktie. You'll fit in and won't come off as lazy or careless for not following the dress code.
That said, if you're attending an outdoor wedding or business casual event, you can dress down your suit by skipping the tie.
Before you make a decision, figure out what the dress code is. Also, consider how you want to portray yourself.
If you're unsure, bring a tie to be on the safe side. If everyone else is wearing one, you can put it on before you enter the venue or event.
2. Make sure your collar is firm
Your shirt collar makes a big difference in how your overall outfit looks because it frames your face.
Your outfit won't look good if your collar is wrinkled or limp. Instead, it needs to be firm, flat, and well-ironed.
Another way to make your collar stiff is to add a collar stay. These can be made of plastic, metal, or magnetic. Collar stays are the way to keeping your collar in good shape throughout the day.
3. Unbutton your shirt
The tieless suit should not be buttoned up to the top. Unbutton one or two depending on how casual you want to look.
The more buttons that you unbutton, the more casual it'll be.
Generally speaking, don't unbutton more than two because you'll be exposing too much of your chest, and that doesn't look good.
4. Hide your undershirt
Undershirts are important for protecting your shirts from getting stained, but it needs to remain hidden.
V-neck undershirts are better than crewneck styles because you can unbutton your shirt without making it visible.
Related: Should you wear an undershirt?
Another option is to skip the undershirt entirely. If you unbutton two buttons and the v-neck is still showing, the solution is to not wear one.
5. Wear accessories
Removing the tie means that the focal point of your suit changes. To compensate for going tieless, focus on other accessories.
The following are accessories that'll make your outfit more interesting:
Watch: Wear a nice watch that complements your belt and shoes. If you're wearing black shoes, wear a black belt and watch with a black strap.
Pocket square: A pocket square is for show and belongs in the pocket of your suit jacket. It's a nice detail that refines your overall look and can add a touch of color.
Lapel pin: While small and more modern, the lapel pin serves an aesthetic purpose. You can add personality or represent what's important to you by wearing a lapel pin.
Frequently asked questions
Can you wear cufflinks without a tie?
Yes, you can wear cufflinks as long as you keep the suit jacket on. If you want to take off the jacket, it's better to roll up your sleeves.
What if I forgot my tie?
If you forget your tie for an important occasion, acknowledge it and move on. Whether it's an interview or a date, focus on having confidence and making a great impression.
How formal should my suit be?
If you want to skip the tie, your suit needs to be casual. Instead of wearing a business suit, wear a suit that's less structured and made for more casual situations. Look for suits that have a slimmer lapel because slim lapels are more casual than wide ones.
Can you wear a 3-piece suit without a tie?
No, you shouldn't wear a 3-piece suit without a tie. If you want the no-tie look, stick to the 2 piece suit.
Conclusion
To dress down a suit, wear it without a tie. As long as the environment that you'll be in allows it, you'll look confident and polished.
When possible, wear a sport coat with trousers or chinos instead of a full suit. Sport coats are more casual than suit jackets which makes them the perfect fit.
More resources:
Featured photo courtesy of Unsplash.