Although a tie completes a suit, there are times you can skip it. Learn how and when to wear a suit without a tie while looking stylish.
When it comes to formal occasions, a suit and tie go together. You shouldn't break the combination into separate pieces.
Ties are an excellent way to add visual interest and color to your outfit.
The classic tie is versatile, as you can wear it for formal, semi-formal, and smart casual outfits.
If you want more of a laid-back look or find ties uncomfortable, there are times you can skip it.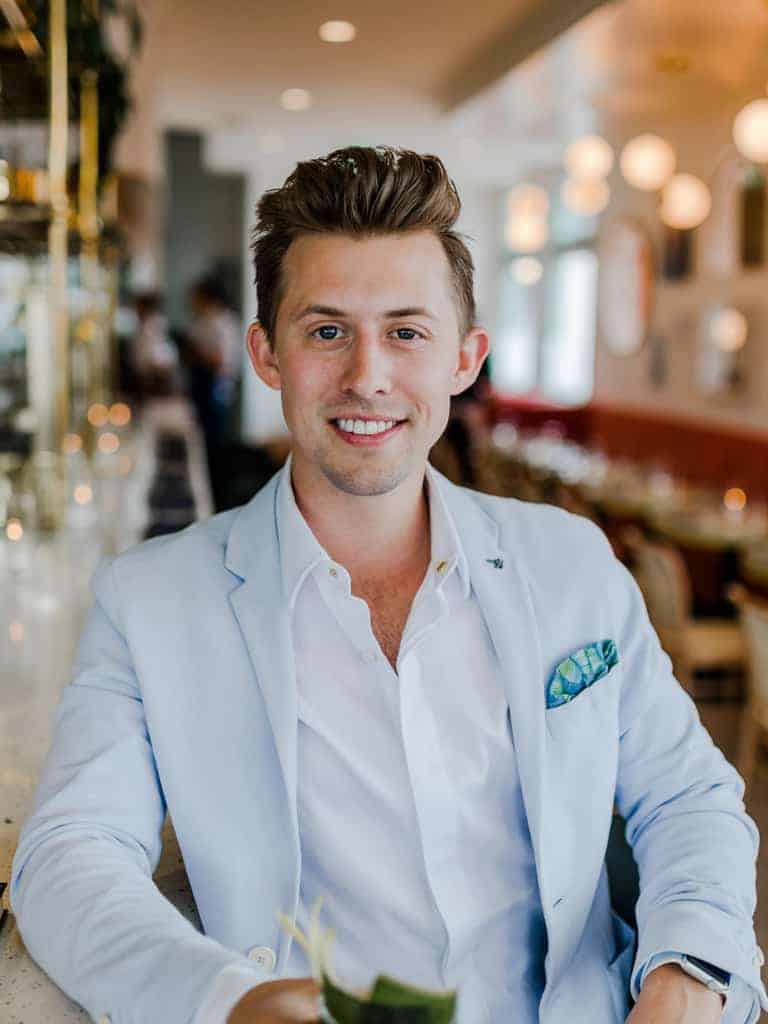 A relaxed dress code allows you to wear a suit without a tie.
Also, it can make you look more approachable while being confident and put together.
But, there are a few rules to follow.
The following is everything you need to know about skipping the tie while wearing a suit.
Check the dress code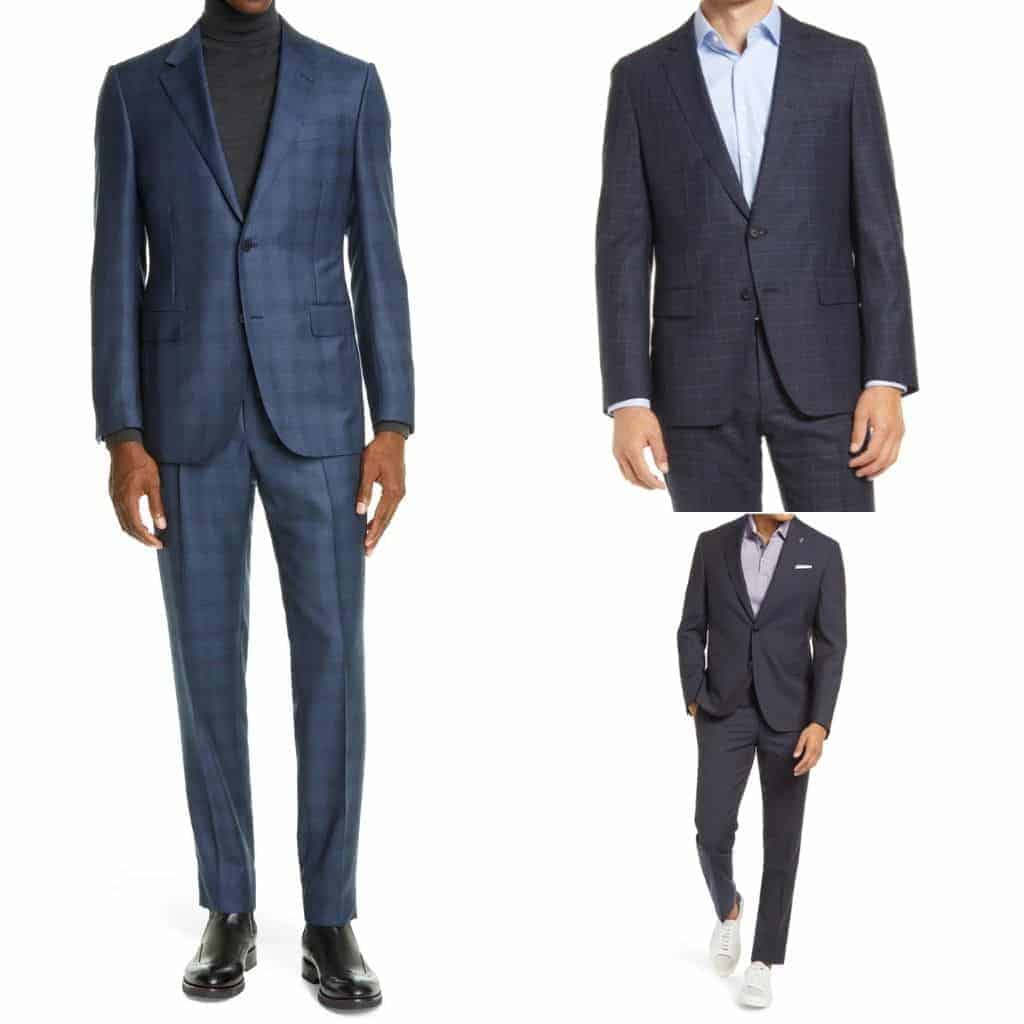 Certain environments and occasions have different dress codes.
If you're attending a formal or professional event, wear a necktie to avoid coming off as lazy or careless.
If the dress code is business casual, you can skip the tie.
So, the first thing you need to do is check the dress code.
Remember, underdressing will make you stand out more than overdressing.
Make sure your collar is firm
Your shirt collar frames your face, making it a key detail to focus on.
Since you won't have a tie to keep the collar in place, pay extra attention to it.
If it's limp or stuck under your jacket, you'll look sloppy.
So, iron your collar and use a collar stay. It ensures the collar is firm and flat.
You can also wear a shirt with a button-down collar.
When you're not wearing a tie, undo the one or two of top buttons.
If you button your shirt all the way up, it emphasizes the lack of a tie. So, unbutton the top one or two buttons.
It also creates a v-shape, which is flattering and enhances your appearance.
Also, don't unbutton more than two buttons because it'll expose too much of your chest. It doesn't look good, and it's distracting.
Hide your undershirt
Undershirts protect your shirt from stains and provide insulation.
While they provide excellent benefits, you need to hide your undershirt. So, wear a v-neck undershirt.
It allows you to undo two buttons, and you won't see it.
Another solution is to skip the undershirt.
Wear accessories
Ties are often the focal point of a suit. When you skip the tie, add visual interest with other accessories.
The following are excellent accessories to wear:
Watch
Lapel pin
Pocket square
Cufflinks
Bracelets
There are various accessories you can wear. They add visual interest and help you solidify the perfect look.
The right accessories can also boost your confidence.
Wear a less formal shirt or turtleneck
Since skipping the tie gives you a less formal look, wear a less formal shirt.
You can wear a turtleneck sweater, Oxford, chambray, or denim shirt.
Also, you can experiment with different colors, patterns, and materials.
Opt for a casual suit
A casual suit is a perfect way to skip the tie.
Linen and light cotton suits are excellent because they offer a less formal but sharp look.
Also, you can wear an unstructured suit jacket with contrasting trousers.
Both ways offer a more casual look.
The fit is key
If you're wearing a suit without a tie, nail the fit. Your suit should be well-tailored to enhance your body.
It should follow the lines of your body while giving you enough space to breathe and move.
A good fit ensures you look your best.
Frequently asked questions
The following are answers to common questions about wearing a suit without a tie.
Can you wear cufflinks without a tie?
Even if you aren't wearing a tie, you can wear cufflinks. They're classy and an excellent way to finish off a dress shirt. Cufflinks make a statement without drawing too much attention.
Can you wear a double-breasted suit without a tie?
A double-breasted suit is more formal than a single-breasted suit. While it's best to wear a tie with a double-breasted suit, you can pull it off without one. The key is to wear a pocket square.
Can you wear a 3-piece suit without a tie?
A three-piece suit is more formal than a two-piece suit. If you want to skip the tie, wear a two-piece suit. When you wear a three-piece suit without a tie, your outfit will look as if it's missing something. If you wear a three-piece suit, wear a tie.
Conclusion
The occasion determines whether you wear a tie. If the dress code allows, you can skip the tie to dress down a suit.
It makes you look more approachable while being polished.
The ideal way to complete the look is to wear a sport coat with trousers or chinos.
Do your best to avoid wearing a formal suit without a tie.
Featured photo courtesy of Unsplash.
About David Em
Founder
David Em is the founder of Next Level Gents, the ultimate destination for tips and advice about style, grooming, fitness, and success.