Whether your jeans are too long or you want a cropped look, learn how to cuff your jeans for a clean and smart casual look.
Estimated reading time: 5 minutes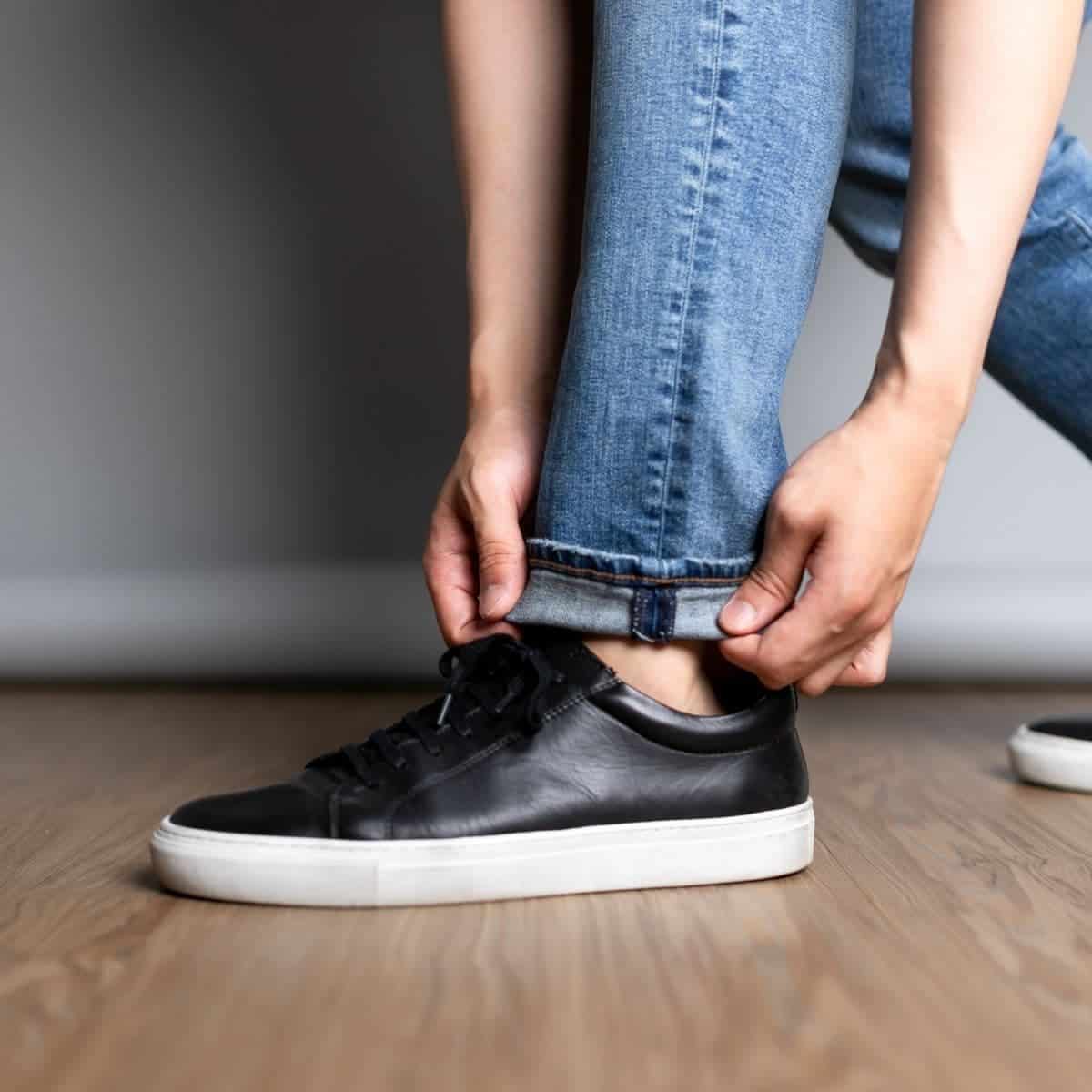 Before diving into the four methods, there are a few foundational tips that you need to know.
Related: How to hem jeans
First, cuffing your jeans for a smart casual look is best when wearing slim or tapered jeans. For street style, wide and straight-leg jeans are fine.
Second, put on your shoes before cuffing your jeans. It allows you to see exactly what it'll look like, and the length may vary depending on the shoes.
Now, take the following steps to cuff jeans.
1. Single Roll
The first type of cuff is the single roll. It's the most straightforward cuff because you fold it up once. Then, flatten out any wrinkles.
The height of the cuff can vary. Typically, it's best to keep it between 1 and 4 inches. The sweet spot is at 2 inches.
With the single roll, the hem will be visible. If you don't want the hem to show, you can tuck it in for a cleaner look.
2. Deep or High Cuff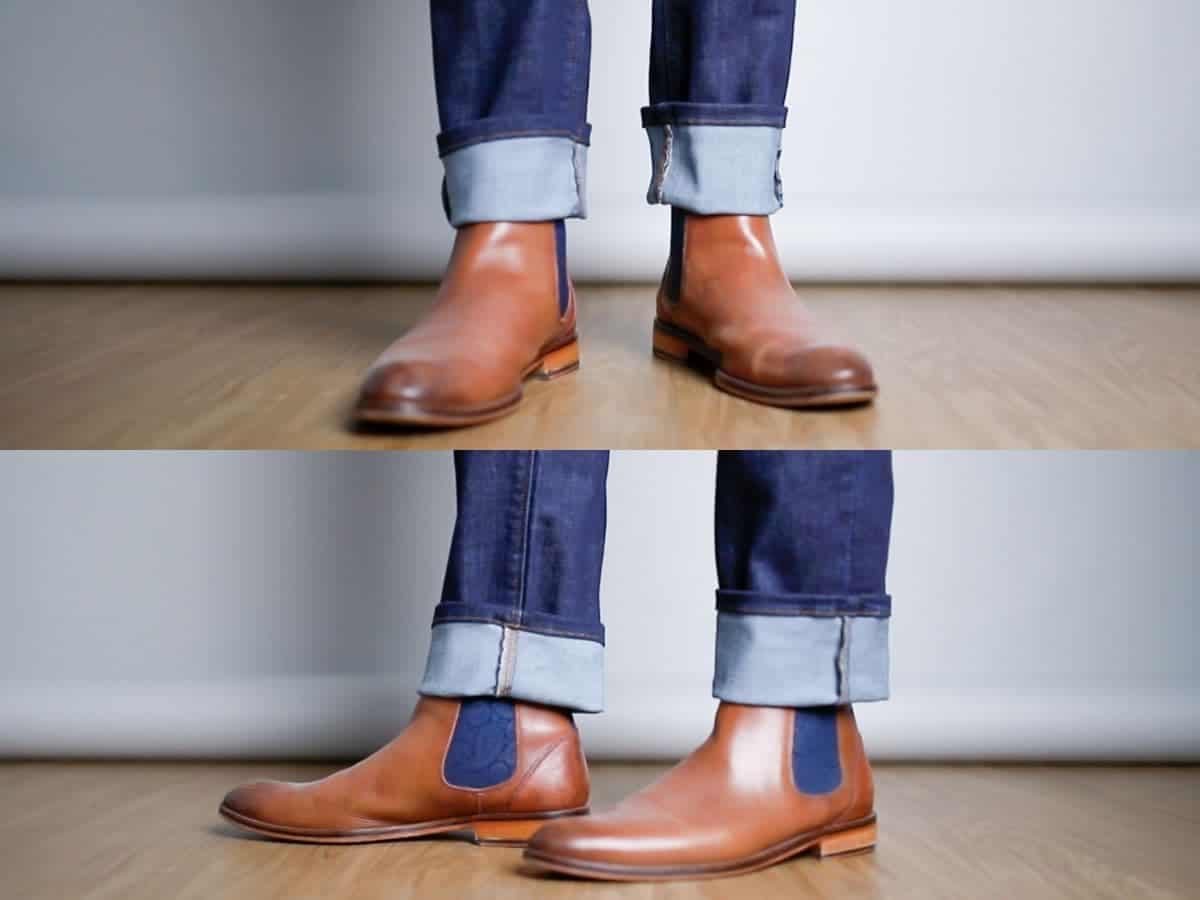 A taller cuff is known as a high or deep cuff. It's a classic fold that gives you a rugged look. It also looks great with boots.
To do a high cuff, you'll fold the bottom of your jeans up once. If you're shorter, fold it up about four inches. If you're taller, the height should be about six inches.
Like the single roll, you can tuck in the hem for a clean look.
3. Double Roll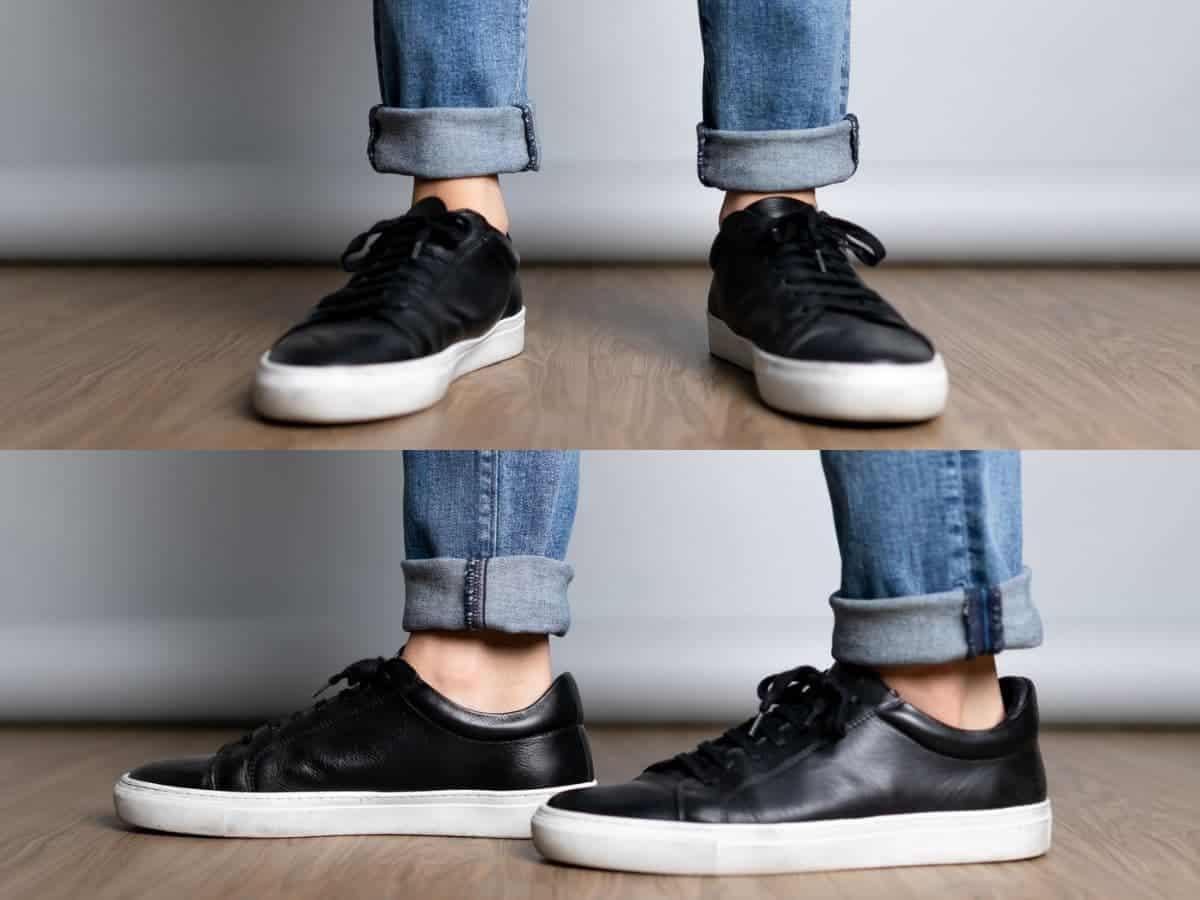 The double roll is like the single roll. However, it's rolled twice. You can even do a third roll, depending on the length of your jeans. Keep in mind that it can get thick the more you roll it.
The double roll is excellent because it gives you a clean and tailored look.
To make the cuff look extra crisp and clean, you can carefully take off your pants and iron the cuff.
It keeps the fold together, removes all of the wrinkles, and stays up longer.
4. Pinroll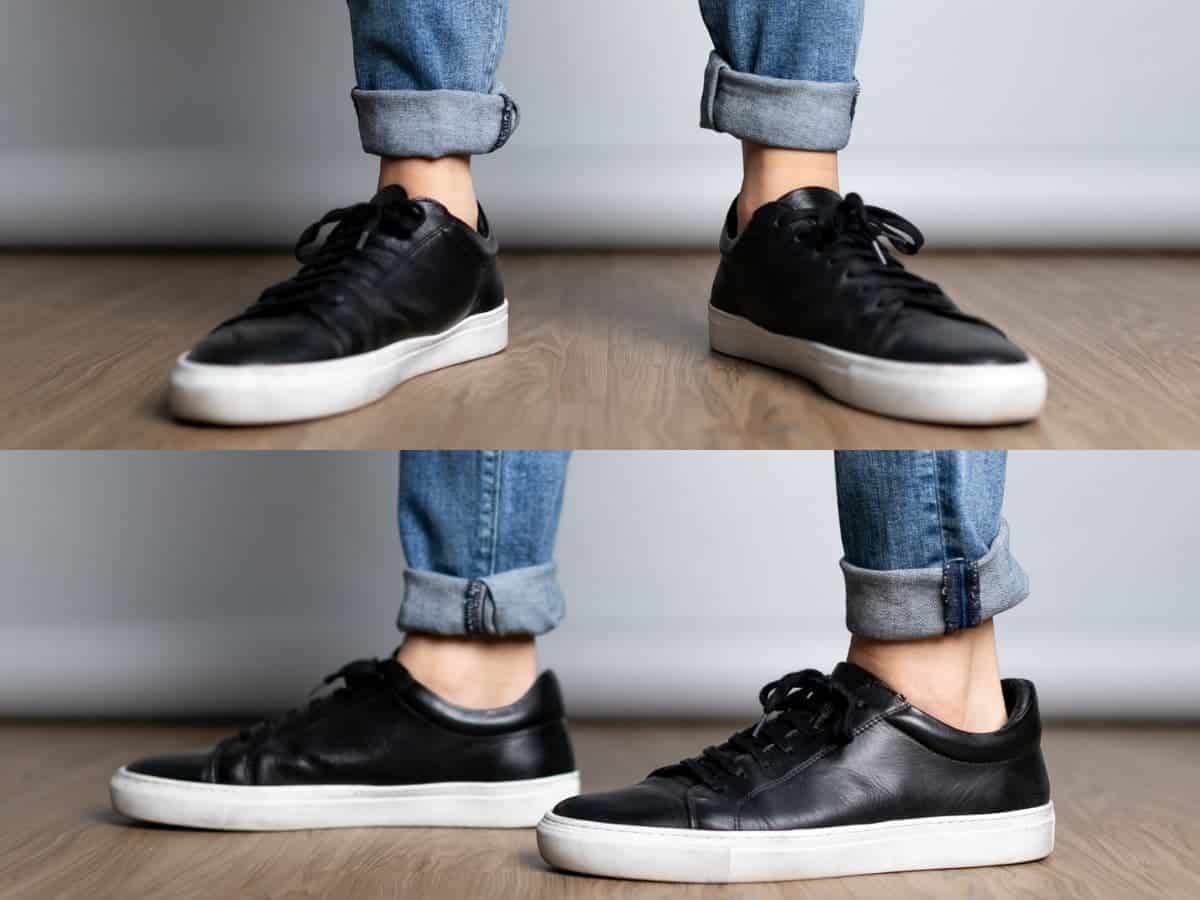 The third cuff is the pinroll. You may also hear it called a pegged roll. It looks best with slim or skinny jeans and sneakers. This method makes your pants look tapered.
To do a pinroll, pinch the inseam, fold it back towards your heels, and maintain the same tightness. Then, roll it once, flatten it out, and roll it one more time.
Permanent cuff
It doesn't take much time to cuff your jeans. However, you can ensure the perfect cuff every time by taking your pants to a tailor and getting a permanent cuff.
Your tailor will stitch your pants, which means you'll never worry about cuffing them again.
Conclusion
Cuffing your jeans is an excellent way to ensure they're at the right length or give you a cropped look. The methods aren't just for jeans, as they work with chinos, too.
The best type of cuff for you depends on the length of your jeans. If your jeans are already a good length, the single roll will look the cleanest and show some ankle.
If your jeans are a bit longer, the double or triple roll is best, and for a trendy or tapered look, go with the pin roll.
Related articles:
Featured image by David Em/Next Level Gents.
About David Em
Founder
David Em is the founder of Next Level Gents, the ultimate destination for tips and advice about style, grooming, fitness, and success.