Skincare, body hair upkeep, clipping nails, and haircuts are essential parts of being a gentleman. Here are 10 timeless grooming tips for men.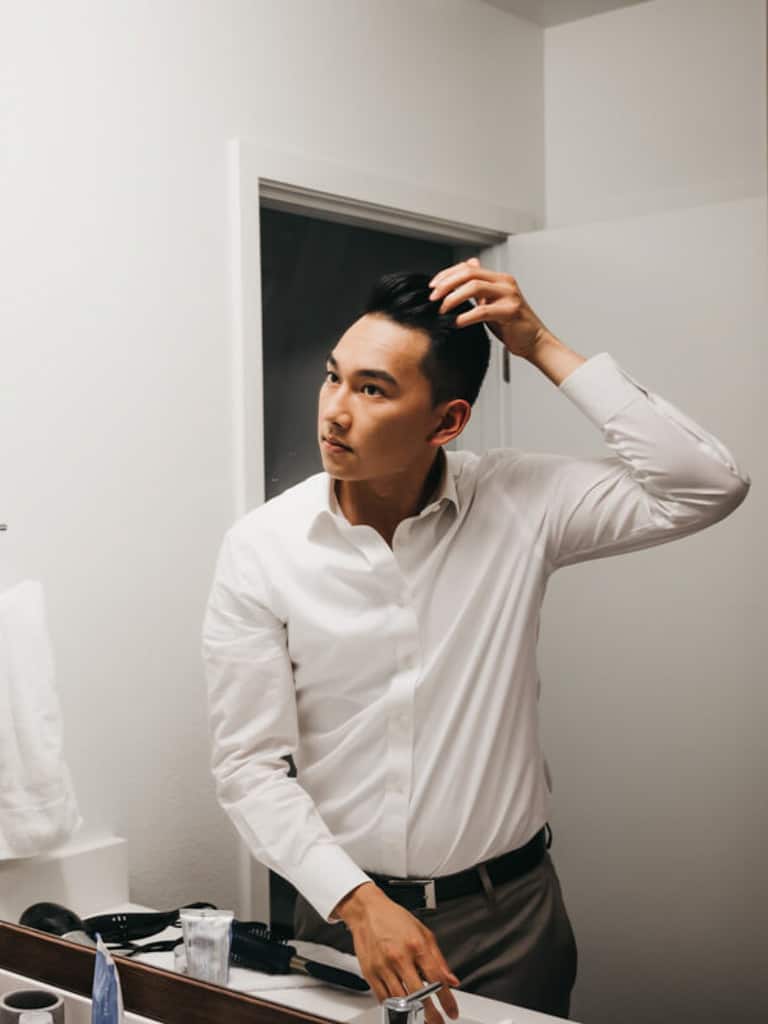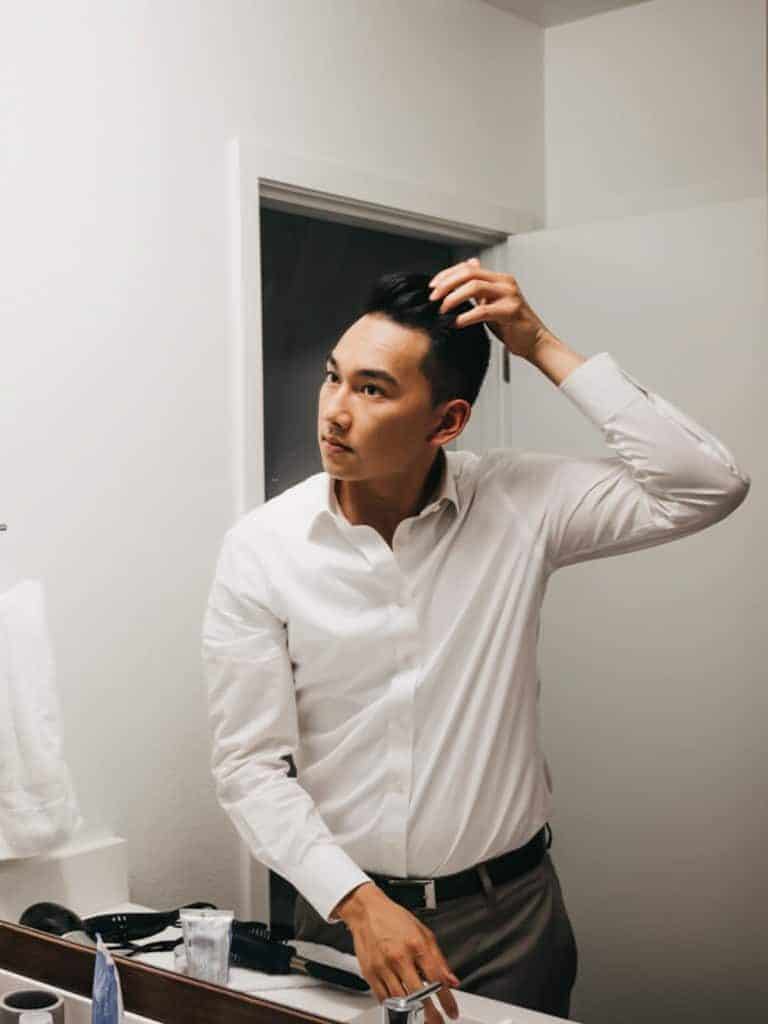 Why is Grooming Important?
Grooming has benefits that range from feeling good to making great first impressions. Being well-groomed helps us excel in all aspects of our lives.
Besides excelling in life, you'll also have better personal hygiene, which is crucial for staying healthy.
1. Follow a Haircut Schedule
Once you've found a barber and hairstyle that suits you, get on a schedule. Many times, men will wait until their hair is too long before scheduling a haircut. By the time you notice that you need a haircut, everyone else has too.
The time between haircuts also depends on how quickly your hair grows. Most men find it best to get a haircut every 3-4 weeks. This timeframe is enough to look well-kept without looking too perfect.
2. Take Care of Your Mouth
Oral health is extremely important because the bacteria build up in our mouths can lead to plaque, tooth decay, and gum disease (source: College of Dentistry). Maintaining good oral health will help prevent these things and bad breath.
Here are helpful tips according to the CDC:
Brush your teeth thoroughly
Floss to remove dental plaque
Visit your dentist regularly
Don't use tobacco products
Limit drinks that contain alcohol
Follow an oral care routine consistently to maintain great oral health.
3. Have a Simple Skincare Routine
Simplicity in your daily skincare routine will ensure that you do it. Consistency will give you the best results.
For skincare products, be sure you choose products that match your needs. If you have oily skin, use products that are made to help those with oily skin. The same goes for those with dry skin (source: Aveda Institute).
3. Cut Your Nails
You can do it yourself or get a professional manicure. Regardless of the method, well-groomed nails are essential for maintaining a clean look.
Cut your nails every week or two depending on how quickly your nails grow. Below is a list of tips to remember when cutting your nails:
Don't cut straight across (nails should reflect your cuticles, like an oval)
Leave a centimeter or two of "white"
File your nails for smoothness
Moisturize your hands after cutting your nails and throughout the day
4. Eyebrows, Not Eyebrow
This is one of the top grooming tips for men. Make sure you pluck or thread your eyebrows to ensure that the two don't become one.
The easiest way to maintain your eyebrows is to pluck the hairs in the middle. If you're ready to do more, pluck the stray hairs above and below your eyebrows.
A helpful tip to make the experience less painful is to pluck your eyebrows after you shower because the hot water will make it easier.
5. Find Your Scent
Figure out your signature scent. You want to make sure that you aren't overdoing it. People will notice but you don't want them to stop what they're doing because of how strong the smell of your cologne is. Be subtle with it.
You can't see it, but it's there. If it's done right, the cologne will enhance your style and confidence. A great cologne will improve your life, yet remain invisible.
6. Trim Your Beard
Beards are awesome. However, keep your facial hair maintained to look sharp. Spend a few minutes every week trimming your beard, keeping it at a professional length.
For those who can't grow a beard, keep your chin area clean shaved. This will ensure that you look professional and well-groomed.
7. Don't Use Shampoo Everyday
You don't need to wash your hair with shampoo every day. Washing your hair too often can lead to a dry scalp. Depending on your activity level, 3 times a week is a good amount (source: Cleveland Clinic).
The natural oils keep your hair healthy and good-looking.
8. Shave the Back of Your Neck
Shaving the back of your neck can add a few days or even a week between haircuts. The best way to shave the back of your neck is to razor or trimmer and a handheld mirror.
The back of your neck is a place that you rarely look at but others notice. Maintaining the hair on the back of your neck is essential to men's grooming.
9. Wear Sunscreen
Your skin will thank you for wearing sunscreen, especially in a few years. Sunscreen can help prevent skin cancer, burns, and aging. Use sunscreen with SPF 30 or higher (source: American Academy of Dermatology).
10. Swap Your Razor
We'll conclude the grooming tips for men list with swapping your razor every week or two weeks if you shave every other day. This habit will help you maintain good hygiene because dead skin, bacteria, and hair will accumulate on the razor, even if you wash it after your shave.
As you use the razor, it'll wear out and become less effective. Swapping your razor will help you get a cleaner, closer, and more effective shave.