A skincare routine is essential because it makes you healthier and more attractive. Learn what you need to know to build and start one.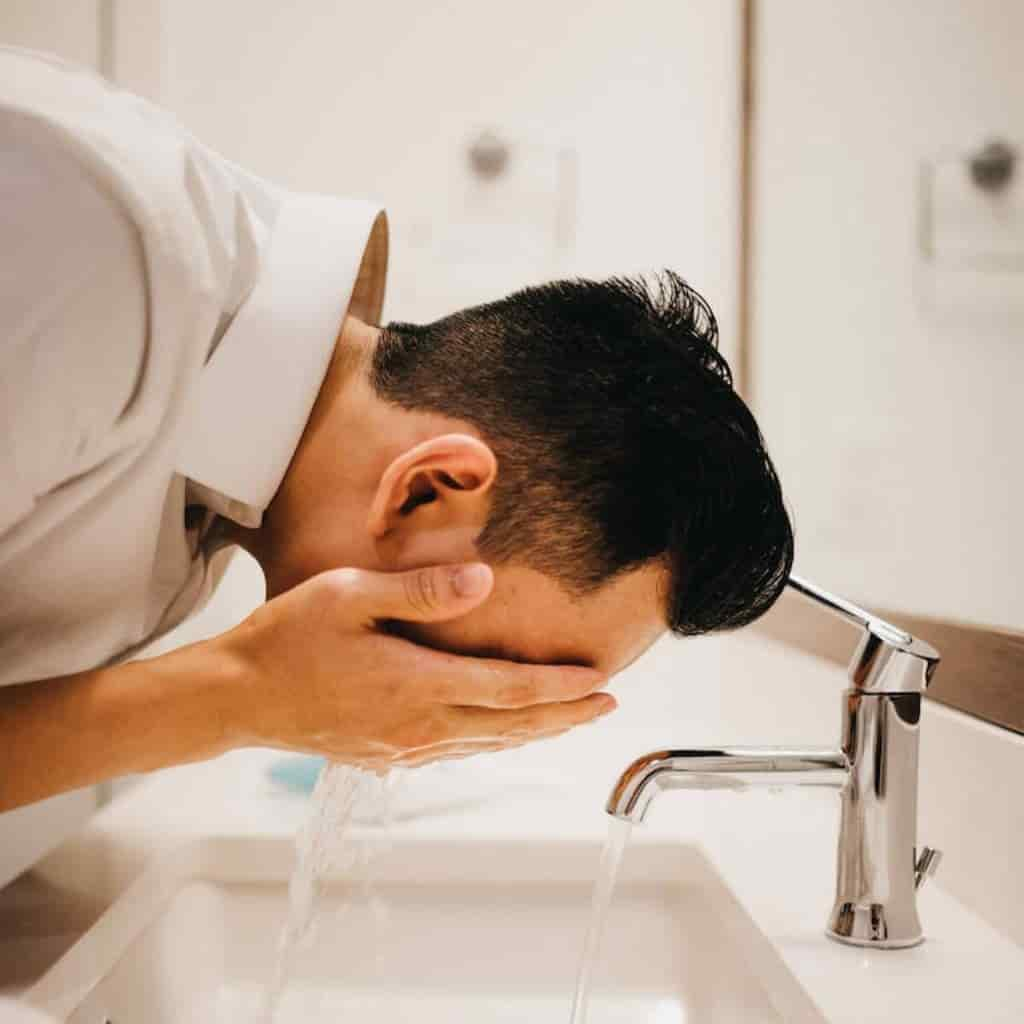 Good skincare habits will benefit you now and in the long run.
A skincare routine is necessary because it keeps your skin healthy.
It can fight against acne, wrinkles, and sun damage, the three most common skin issues.
A skincare routine also increases your confidence.
When you feel good about your appearance, you'll feel more confident. How you look can affect how you feel.
There are many benefits of having a skincare routine. So, use the following steps and tips to build yours.
The best men's skincare routine
Your skincare routine doesn't need to be difficult to work. A solid routine can consist of the following steps.
Step 1: Wash your face with cleanser
Every morning and night, wash your face with a facial cleanser. You can use a one for your skin type or a gentle one.
Before you use the cleanser, wet your face with warm water.
Then, rub the cleanser onto your face in a circular motion.
After you wash your wash, pat it dry with a towel.
A facial cleanser removes dirt and excess oil from your pores. It refreshes your skin and prevents impurities.
Step 2: Apply serum
After you wash your face, it's time to nourish your skin.
The first thing you need to do after you pat your face dry is to use a serum.
Face serum is like a boost for your skin. It has antioxidants and other active ingredients to nourish and protect your skin.
Use it after you wash your face and before you apply moisturizer. It's an essential step in your skincare routine.
Step 3: Use moisturizer
After you use a serum, moisturize your face. Like all facial products, use a gentle moisturizer or one that suits your skin type.
A facial moisturizer will hydrate, nourish, and protect your face.
It makes your skin firmer, prevents water loss, and can help with anti-aging.
When you apply moisturizer, be gentle and rub it in a circular motion. Make sure you cover your entire face.
Step 4: Apply sunscreen
If your moisturizer doesn't have SPF, use sunscreen if you plan to leave home.
It protects your skin from UV rays in sunny and cloudy conditions.
The American Academy of Dermatology recommends using sunscreen with SPF 30 or higher.
Your skin will thank you because it prevents sunburn, skin cancer, and aging.
Step 5: Exfoliate twice per week
Exfoliation is essential for your skincare routine. It cleans your pores of excess buildup and dead skin cells.
But, don't exfoliate every day. Instead, it's best to do it twice per week.
Also, chemical exfoliation is better than scrubs because it doesn't scratch your skin. Scrubs can be too harsh.
Beard care
If you have a beard, make sure it's a part of your skincare routine.
It's essential to keep your facial hair clean and hydrated.
So, use beard shampoo to cleanse, beard balm, and conditioner to moisturize.
Daily beard care will keep your facial hair and skin in good shape.
Understand your skin type
Before you can choose the right products, you must know your skin type.
It helps you make the right decisions and properly take care of your skin.
The different skin types are as follows.
Normal skin
Normal skin is neutral, as it's not too dry or oily.
If you have few or no imperfections, small pores, and aren't sensitive to products, you may have normal skin.
Another sign is that your skin looks soft and radiant.
With normal skin, you can use many products without worry. You'll find it straightforward to maintain a clear face.
Dry skin
Dry skin is often a result of external factors, such as a dry environment or frequent hand washing. But it's also a skin type.
If your face feels tight and dry throughout the day, it's because of dry skin.
Other signs include cracks, itchiness, and peeling.
With dry skin, it's essential to use gentle cleansers and a rich moisturizer.
Oily skin
Oily skin means you have a constant shine. Your skin makes too much sebum, which leads to excess oil.
You may also have enlarged pores and be prone to acne or blackheads.
If you have oily skin, use a light moisturizer and cleanse after you sweat.
Also, leave your pimples alone. If you pick or pop them, they'll take longer to heal.
Sensitive skin
If you experience irritation and inflammation, you likely have sensitive skin.
You need to be careful about the products you use. If you're unsure, choose gentle cleansers and moisturizers.
It'll also help if you find out the ingredients that cause a reaction, so you can avoid them.
Combination skin
The majority of people fall into the combination skin category.
For people with the combination skin type, the T-Zone is often oily while the rest of the face is dry. The T-zone is your nose, forehead, and chin.
You must use products that moisturize dry areas without leading to oiliness.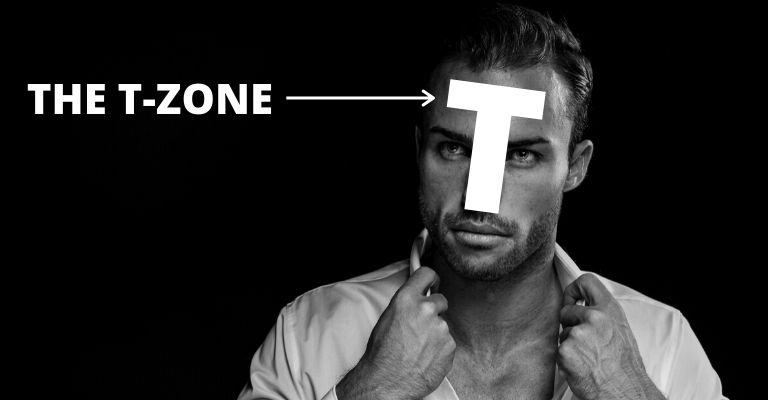 How to take care of your skin
While a skincare routine is essential, your daily habits also affect your skin. The following are must-follow skincare tips from dermatologists and skin experts.
Drink plenty of water
Although there isn't a set number for how much water you should drink, the CDC recommends drinking water when you're thirsty and with meals.
When you drink plenty of water, you're also flushing out toxins which will keep your skin clean and hydrated.
Sleep 7 to 9 hours
According to the National Institute on Sleep, you need 7-9 hours of sleep every night.
While you sleep, your body is recovering and rejuvenating your skin. Therefore, sufficient rest leads to better skin.
Eat nutritious food
You already know that nutrition is important. According to the American Journal of Clinical Nutrition, foods, and supplements with antioxidants, vitamins, plant or fish oils are healthy for your skin.
Be careful with the sun
According to Dermatologist Dr. Heidi Kong, protecting your skin from the sun is essential.
Aside from using a sunscreen with SPF 30 or higher, there are other ways to protect your skin.
When you're outdoors, wear hats and protective clothing. Also, when the sun is out, limit your time in the sun.
There's a strong connection between sun exposure and skin cancer, so it's important to take care of your skin.
Conclusion
A solid skincare routine consists of a few products and consistency.
Start with the straightforward system. Use a cleanser, serum, moisturizer, and sunscreen.
Then, you change it and add new products.
Featured photo by David Em/Next Level Gents.
About David Em
Founder
David Em is the founder of Next Level Gents, the ultimate destination for tips and advice about style, grooming, fitness, and success.