Taking care of your skin will make you look healthier and more attractive. Learn a simple and effective men's skincare routine.
Estimated reading time: 6 minutes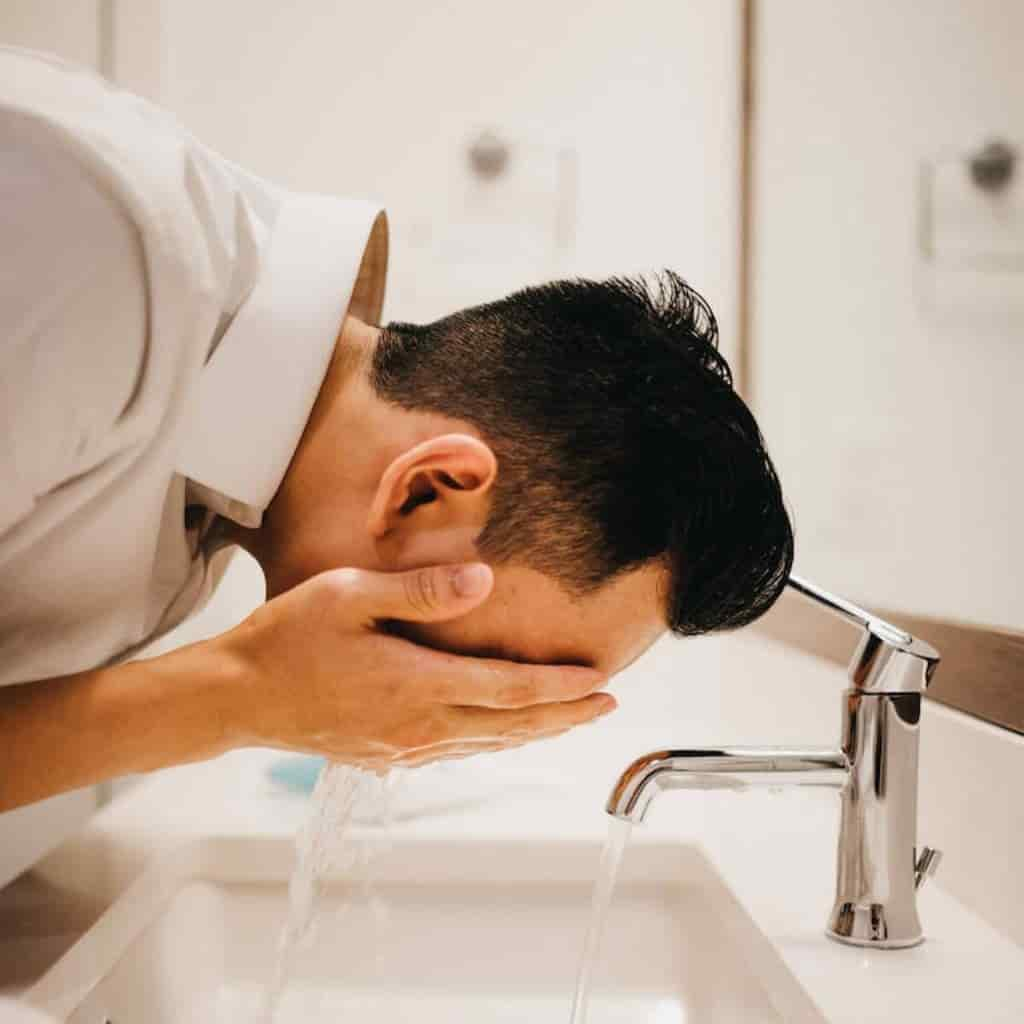 Importance of skincare
A good men's skincare routine can fight against acne, wrinkles, and sun damage, which are three of the most common issues men have with their faces.
Related: How retinol helps with anti-aging
Another reason you need to take care of your skin is that it's directly tied to confidence.
When you look at yourself in the mirror and you're confident in how you look, it gives you the strength to walk taller, network better, and the courage to take risks.
Aside from confidence and looking good, your skin is the largest barrier against infection. Therefore, keeping your skin healthy helps keep the barrier strong.
Different skin types
There are different skin types and learning yours will help you find the right grooming products to take care of your skin.
Understanding what type of skin you have will also help you determine the amount of product you need to use.
The following are the most common skin types for men:
Normal skin: If you have normal skin, this means it's neutral. It doesn't get oily or dry out easily. This skin type also means you find it easy to maintain a clear face.
Dry skin: If your face feels tight and dry throughout the day, this is a result of dry skin. Irritation on your skin that occurs easily is another sign of dry skin.
Oily skin: If you have oily skin, you've noticed a constant shine on your face. The downside to oily skin is that it's prone to acne and you may have oil patches on your face.
Aging skin: Wrinkles and spots are two common signs of aging skin. This can be a result of not taking care of your skin but there is a solution.
You can make your skin look better and healthier by following an effective skincare routine.
Combination skin: The majority of people fall into this category. For people with the combination skin type, the T-Zone is often oily while the rest of the face is dry.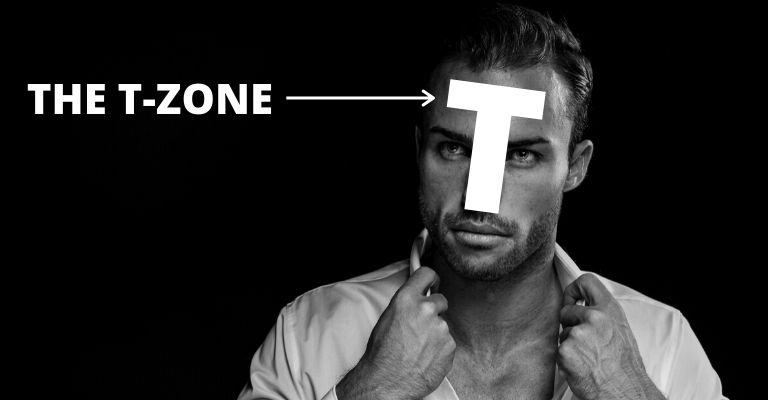 Effective men's skincare routine
An effective men's skincare routine will keep your skin clear and make you feel confident. There are things you'll do every day and others will be done a few times a week.
Skincare can be daunting due to a large number of product options. The key is to keep it simple and be consistent.
The following's your complete guide to developing an effective, but simple men's skincare routine.
Daily skincare routine
Your daily skincare routine will occur twice a day, once in the morning and once at night.
Step 1: Cleanse. Wash your face with a gentle cleanser. This will remove dirt and excess oil that has settled in your pores and on your skin. Cleansing will result in healthy pores that aren't clogged.
When: Morning and Night
Step 2: Serum. Face serums are lightweight moisturizers that deliver active ingredients deeper into your skin. They boost hydration and should always be applied before moisturizer.
When: Morning and Night
Step 3: Moisturize. Moisturizer will hydrate and protect your face. It makes your skin firmer, prevents water loss, and can help with anti-aging.
When: Morning and Night
Step 4: Sunscreen. Sunscreen, which has SPF, is important. Whether it's sunny or cloudy, sunscreen will protect your skin from UV rays.
For the best protection, the American Academy of Dermatology recommends that you use SPF 30 or higher.
When: Morning
Weekly skincare routine
Follow the daily skincare routine and implement the following steps on a weekly basis:
1. Exfoliate. Exfoliation is essential for men's skincare. It cleans your pores of excess buildup and gets rid of dead skin cells.
When: Twice per week before cleansing.
2. Face Mask. Face masks are easy to use and deliver quick results. They help hydrate skin, remove excess oils and pull out impurities.
When: Once per week after cleansing.
Beard Care
If you have a beard, then you need to make it a vital part of your daily skincare routine. Keeping your facial hair clean and hydrated is essential.
Use products such as beard shampoo, beard balms, and conditioners, This will help keep your beard and skin in good shape.
Tips for better skin
Aside from your skincare routine, there are other ways to promote healthy skin which can also benefit your overall health.
Drink plenty of water: Although there isn't a set number for how much water you should drink, the CDC recommends drinking water when you're thirsty and with meals. When you drink plenty of water, you're also flushing out toxins which will keep your skin clean and hydrated.
Sleep 7 to 9 hours: According to the National Institute on Sleep, you need 7-9 hours of sleep every night. While you sleep, your body is recovering and rejuvenating your skin. Therefore, sufficient rest leads to better skin.
Eat nutritious food: You already know that nutrition is important. According to the American Journal of Clinical Nutrition, foods, and supplements with antioxidants, vitamins, plant or fish oils are healthy for your skin.
Be careful with the sun: According to Dermatologist Dr. Heidi Kong, protecting your skin from the sun is essential. Aside from using a sunscreen with SPF 30 or higher, there are other ways to protect your skin. When you're outdoors, wear hats and protective clothing. Also, when the sun is out, limit your time in the sun. There's a strong connection between sun exposure and skin cancer, so it's important to take care of your skin.
Chemicals to avoid in skincare products
There are a lot of different skincare products and some contain harmful ingredients.
Knowing which ingredients to avoid is crucial when you're shopping for skincare products.
The following is a list of 10 chemicals to stay away from when you're looking for a skincare product (Source: National University of Natural Medicine):
Butylated Hydroxyanisole and Butylated Hydroxytoluene (BHA & BHT).
Diethanolamine (DEA).
Dibutyl Phthalate (DBP).
Parabens.
Parfum (Fragrance).
Petrolatum.
Siloxanes.
Sodium Laureth Sulfate (SLS).
Triclosan.
Formaldehyde-Releasing Preservatives.
Conclusion
With a handful of products and consistency, you'll be able to develop a solid skincare routine that'll make you look and feel incredible. Be consistent with your skincare routine and you'll see the best results.
More resources:
Featured photo by David Em/Next Level Gents.