A men's skin care routine is a vital part of any man's daily routine. Taking care of your skin will help you look healthier and more attractive.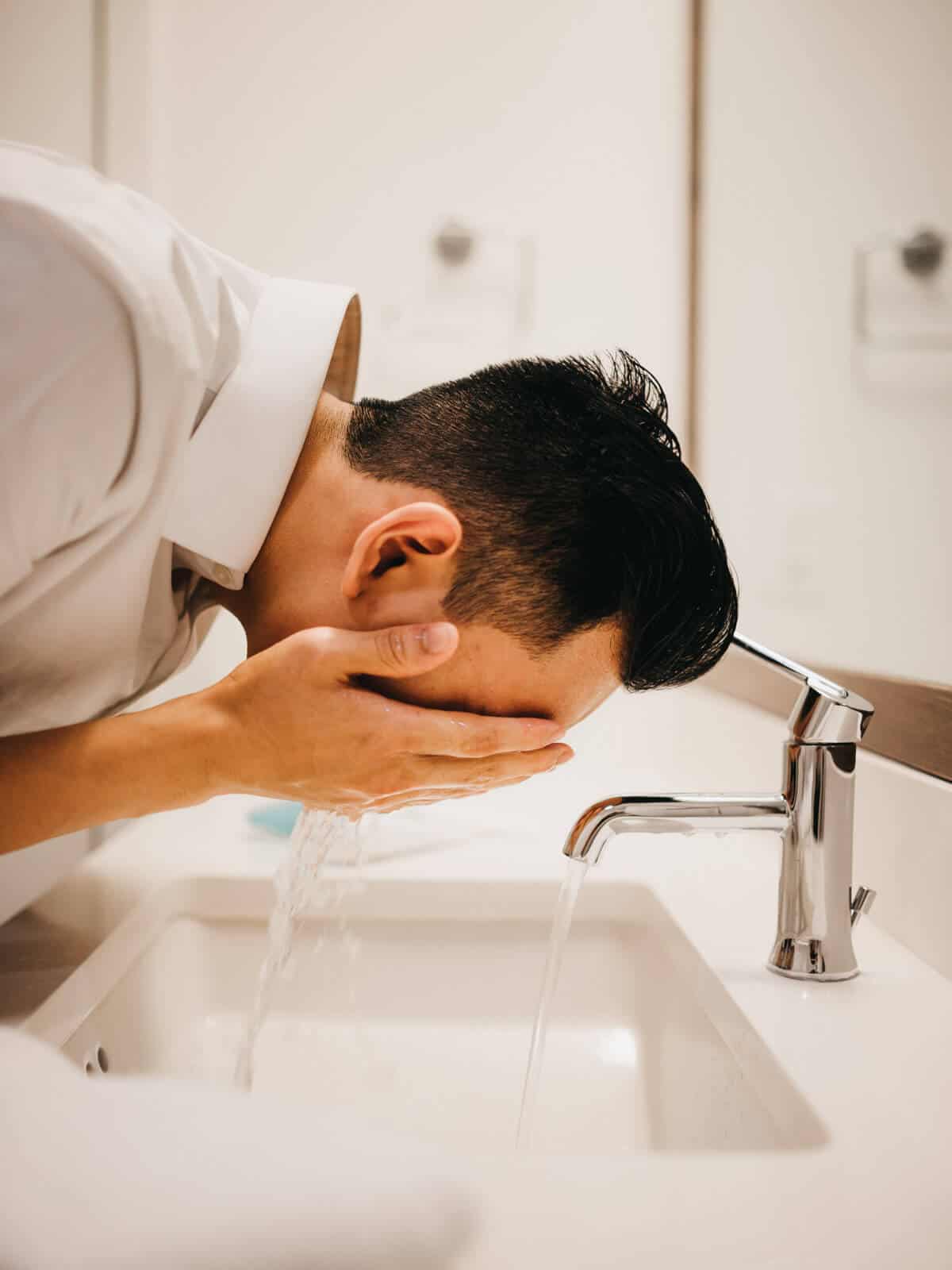 Simplicity in a Men's Skin Care Routine
A simple men's skin care routine is vital. Especially when our lives are so busy. I want to help you out by sharing with you the easiest routine to take good care of your face.
No, you don't need a bunch of fancy products, serums or toners. You just need a few essentials that you'll use consistently. That along with a few minutes and you will be well on your way to amazing skin.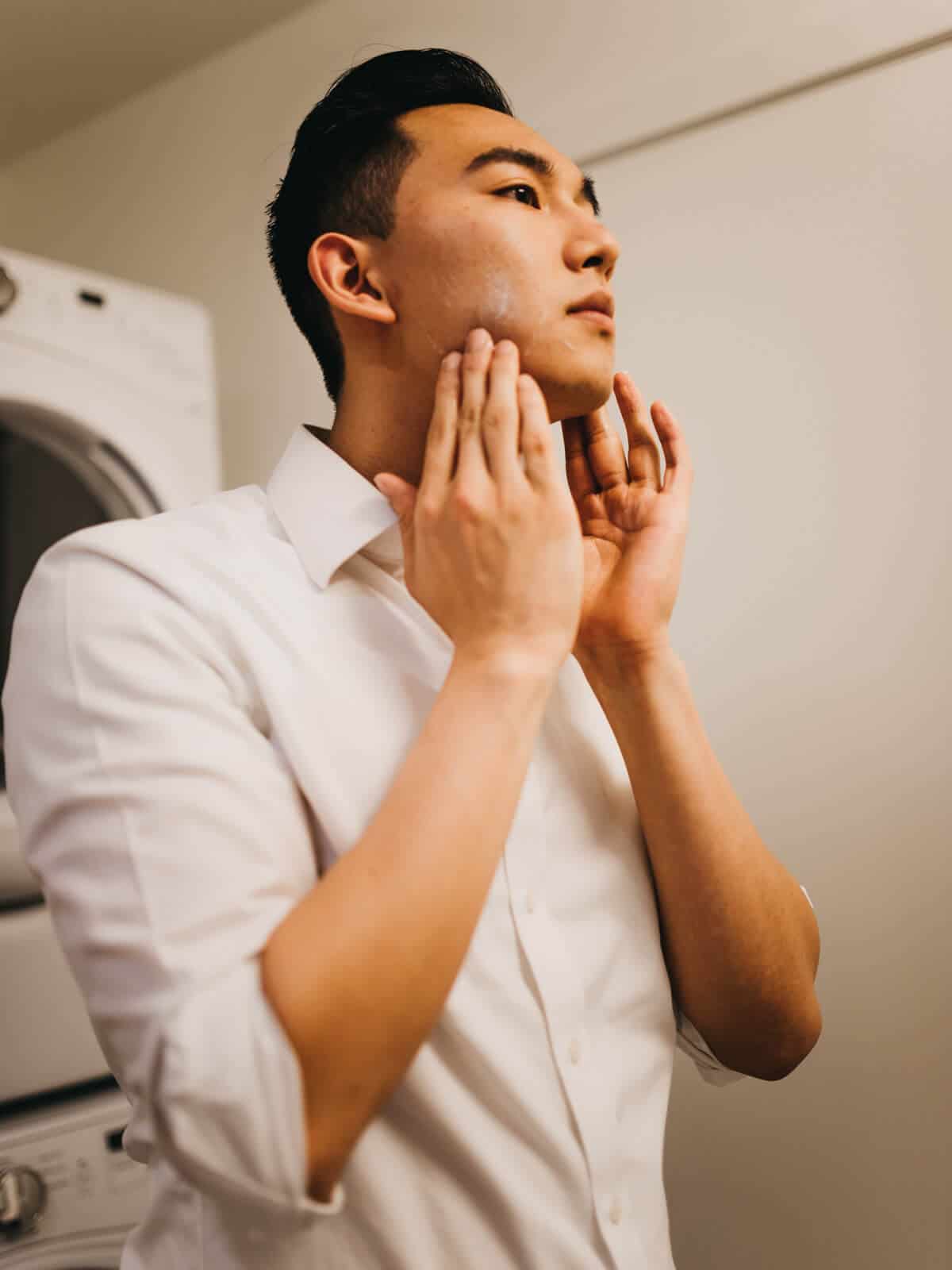 Why is Men's Skin Care Important?
You need to take care of your skin. Men's skin care is important because it is directly tied to confidence.
When you look at yourself in the mirror and you are confident in how you look, especially your skin – it gives you the strength to walk taller, ability to network better and maybe have the courage to ask that girl out.
Your skin is also the largest organ and barrier against infection. Keeping it healthy will keep that barrier strong, protecting you from infection.
The 3 Step Process
Cleanse – Washing with a gentle cleanser will remove the dirt and excess oil that has settled in your pores and on your skin. Cleansing will result in healthy pores that are not clogged. I wash my face every night.
Moisturize – Moisturizing will hydrate and protect your face. It is also important to use SPF, which will protect you from UV rays. Whether it is sunny or cloudy, SPF is important along with hydrating your face. I moisturize in the morning and at night, before bed.
Exfoliate – Exfoliation is essential for men's skin care. It cleans your pores of excess buildup and you are getting rid of dead skin cells. I exfoliate 2 times a week, with a few days in between.
Also, I recommend using non-toxic products. With your skin being the largest organ in your body, it absorbs everything you put on it. So use products that aren't harming you!
Bonus!
Your diet matters, so eat real food. If you don't believe me go eat a bunch of fried food and see what happens within the next week.
Also be sure to hydrate, hydrate, hydrate! Drinking enough water is so important, so find the optimal amount for your body and stay quenched.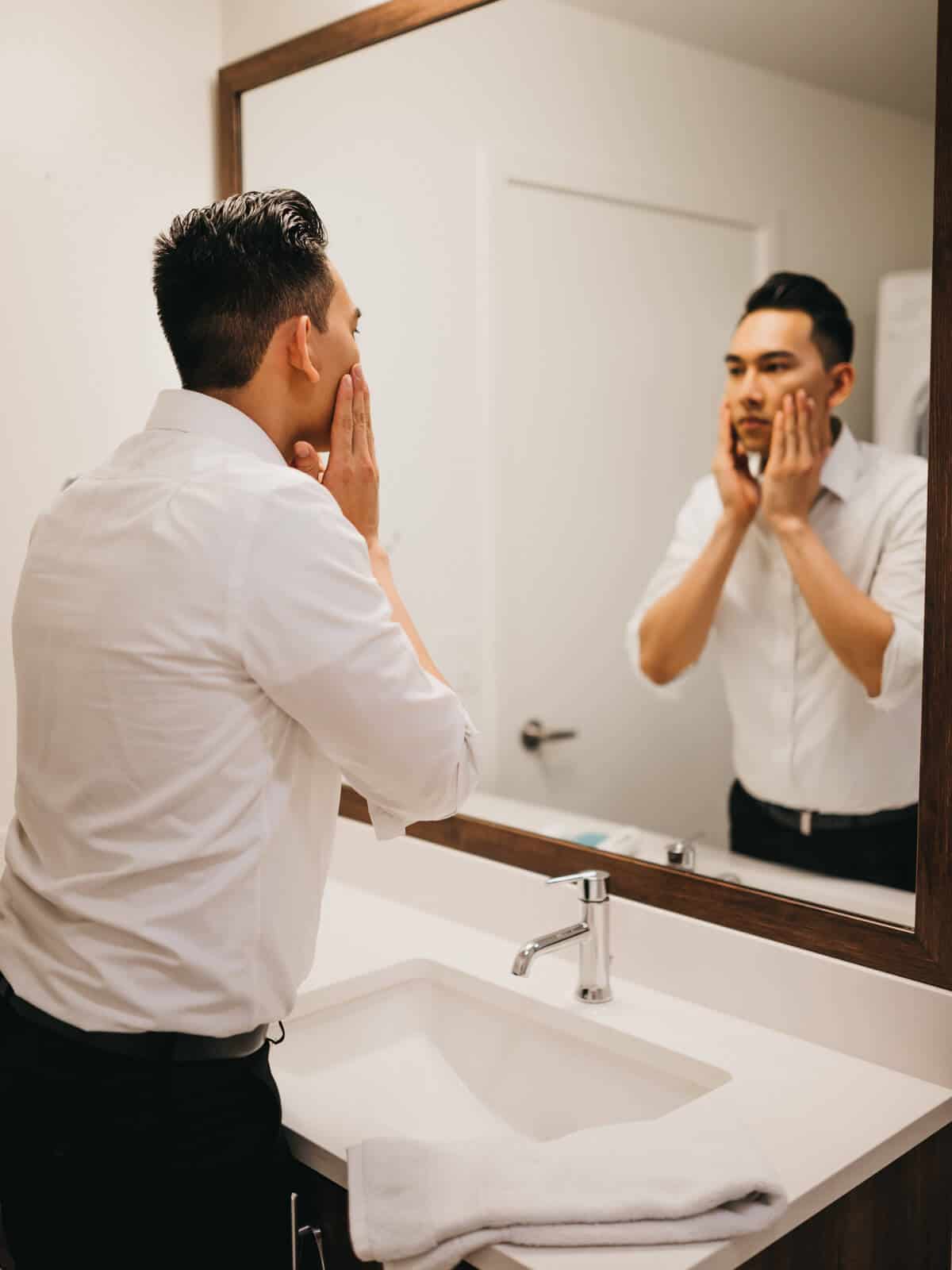 Consistency is Key
There you have it – the 3-step men's skin care routine. So simple and so easy that ANYONE can do it, regardless of how busy you are.
Give it a try, for at least 3 weeks and see what it does. Just like all change or doing anything great, you have to be consistent.
Consistency is key!
Try It Out!
I'd love to hear what you think of this men's skin care routine and if it helps you. Use the hashtag #NextLevelGents on Instagram or comment down below to let me know.