Clean and dapper shoes are the finishing touch of your outfit. What are the essential styles? Here are the 6 shoes men should own.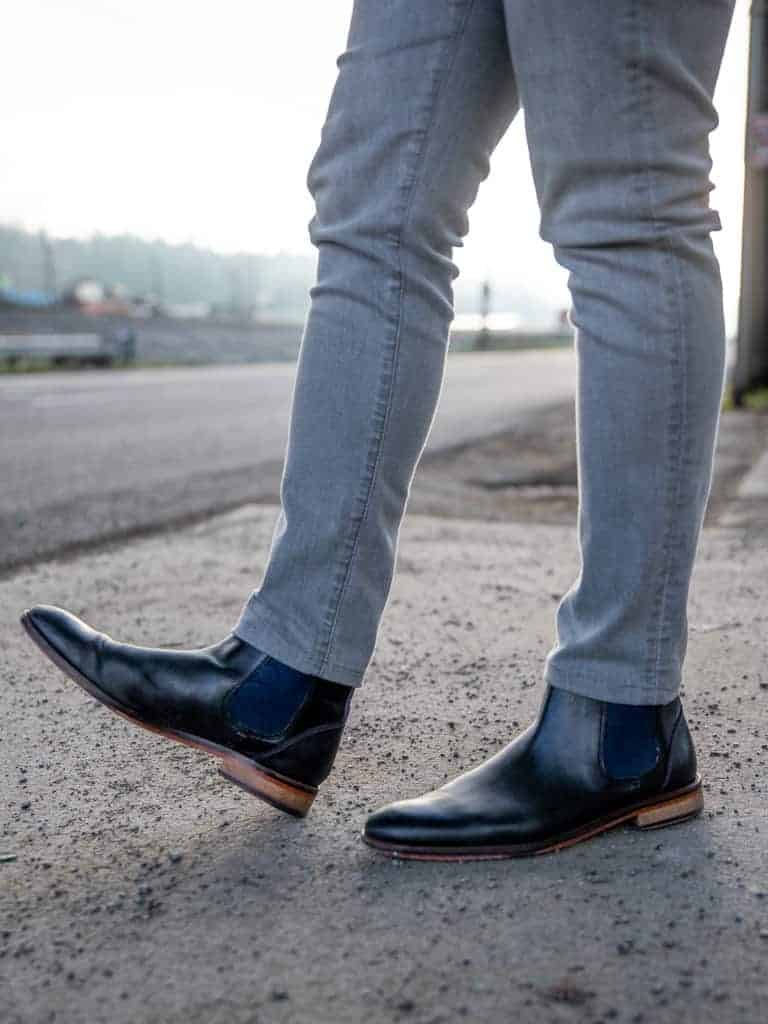 This post contains links to products from one or more of our advertisers. We may receive compensation when you click on links to those products. For our affiliate disclosure, visit this page.
The Shoes Men Should Own
This list of 6 shoes that men should own covers dress shoes, boots, and dapper styles. These shoes are classic and look great for both classic and formal outfits.
1. Brogue Shoe
Brogues come in two styles, low-heeled shoes or boots. They're classified by their broguing and are traditionally meant for formal events so they look great with a suit.
2. Loafers
Loafers are slip-on shoes with no heel or a low heel. There is a variety when it comes to the styles, these include tassel loafers, horsebit loafers, penny loafers, and Belgian loafers.
3. Chelsea Boots
Chelsea boots are a classic boots style that's simple and dapper. They're ankle-high boots that are distinct because of their elastic side panel which stretches so you can slip them on. Chelsea's are one of the top shoes men should own because they provide comfort by wrapping your ankles, and insulation for the colder weather.
4. Monk Strap Shoes
Monk Strap shoes are also known as Monk shoes. They're a style of dress shoes that don't have any lacing. You can slip them on and are secured by one or more buckles and straps. Most commonly, they have one or two straps.
5. Derby Shoes
Derby shoes are a shoe or boot style that has open lacing. These shoes are less formal than an Oxford, so they're best for occasions that require less than formal attire.
6. Cap Toe Oxford
The cap toe Oxford is great for work, formal, business casual, and smart casual events. They're recognized by their sleek design and straight-line stitched across the toes.
Conclusion
This list of 6 shoes men should own covers formal settings and casual settings. These dress shoes and boots are dapper, classic, and timeless shoes that all men will find helpful and stylish.
Additional Shoe Resources
Want to learn more about shoes, or how to style them? Here are a few additional resources:
Stay connected with us on Instagram and Facebook!
Featured photo by David Em/Next Level Gents