Dress shoes and boots are essential footwear items that'll level up your outfit. Here are 7 types of dress shoes and what they look like.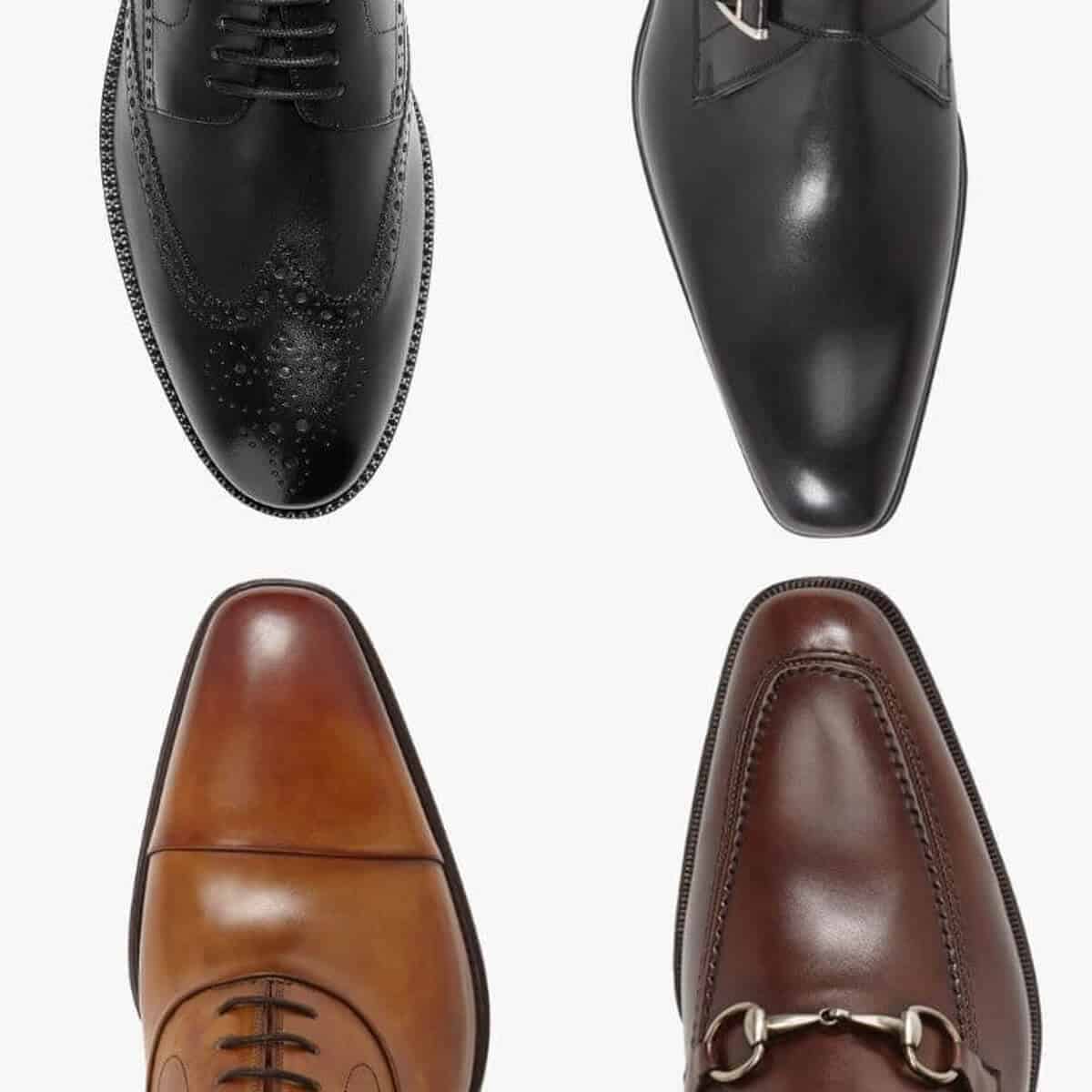 We receive a commission on purchases made through links on this page. For more information, read Affiliate Disclosure.
Types of dress shoes
There are many styles of dress shoes intended for different occasions. Having a nice pair of dress shoes is a necessity because it adds class to your outfit and makes you look polished.
Sneakers and casual shoes have their place. However, there are times when you need to dress up. The following are the 7 best types of dress shoes so that you can choose the ones that are right for you.
1. Oxfords
If you're going to have one dress shoe, this should be your pick. Oxfords are considered a formal shoe with closed lacing and a low heel.
Originally, Oxfords were worn in Scotland and called Balmorals which was named after Balmoral Castle. It was also named after the Oxonian, which is a half-boot. Now, they're popular among many around the world.
There are a variety of choices that can make the shoe more formal or casual. The following are the four main types of Oxford shoes:
1. Cap-toe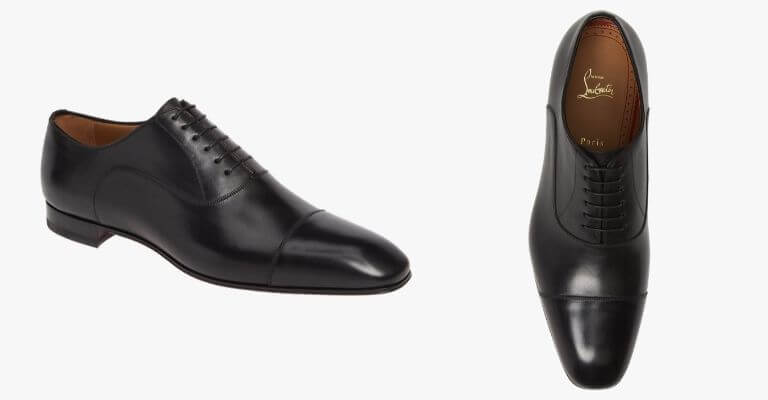 2. Whole cut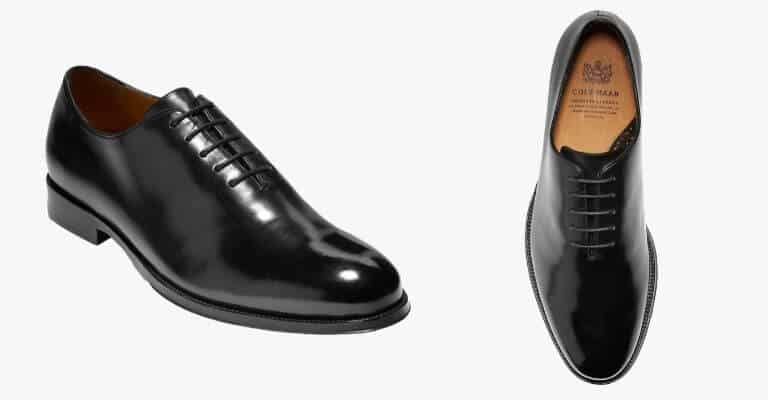 3. Wingtip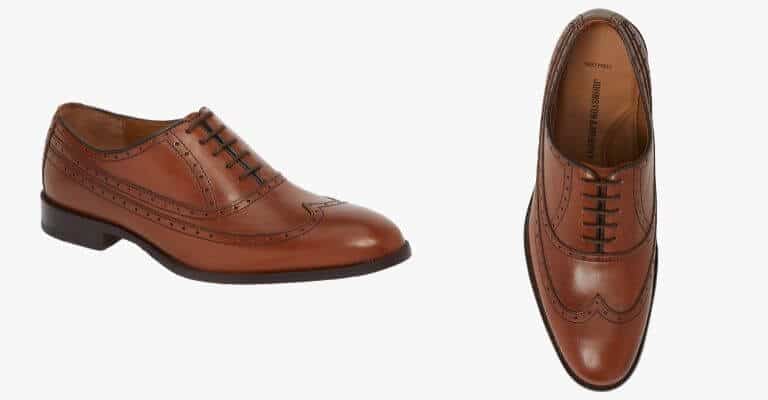 4. Plain toe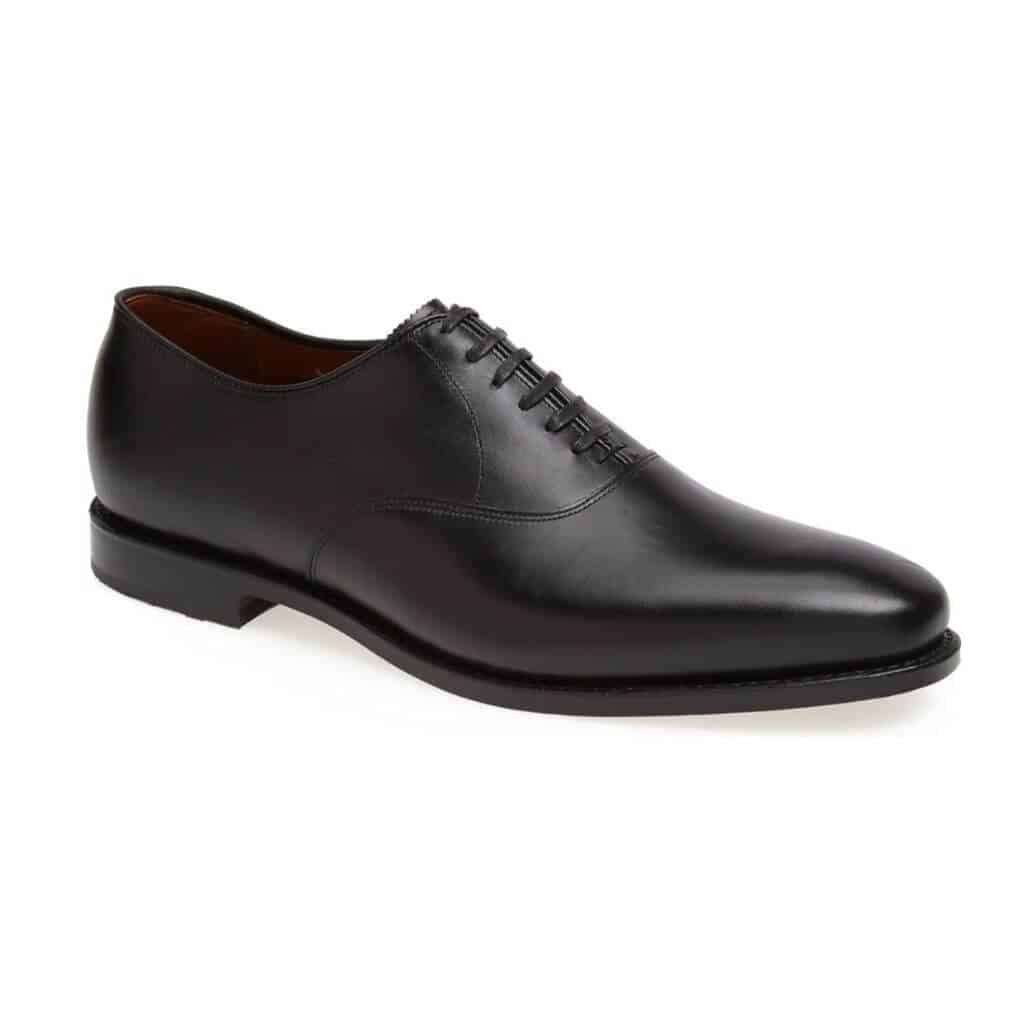 2. Derby
Derby shoes are similar to Oxford's but less formal. What makes a derby shoe different is that it has open lacing. The open lacing allows for a wider and more comfortable fit.
Another difference is between the two is the lacing flaps. For derbies, they're separate pieces, whereas the flaps for Oxford shoes are conjoined at the bottom.
Note: Derbies are also called as Bluchers or Gibsons.
For a formal look, wear black leather derbies. If you want to dress it down for a casual look, wear suede. The following are the different derby toe-styles:
1. Cap-toe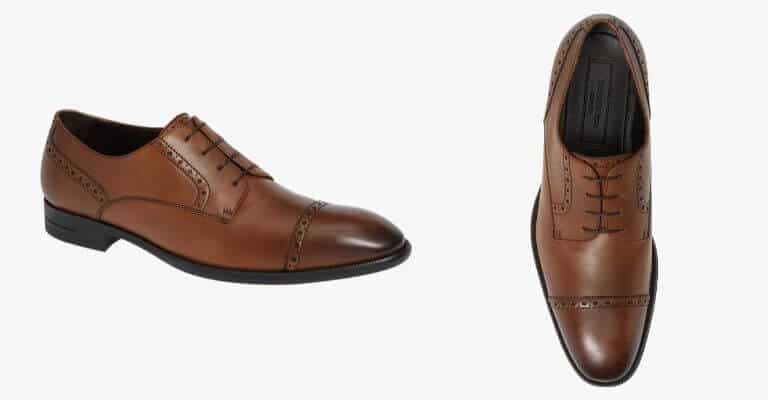 2. Wingtip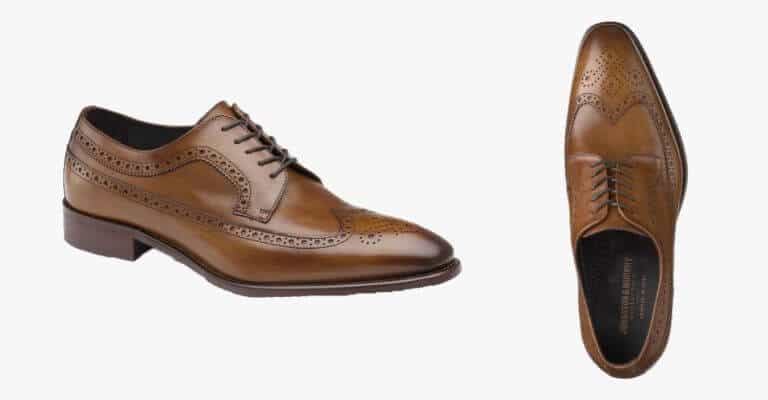 3. Plain toe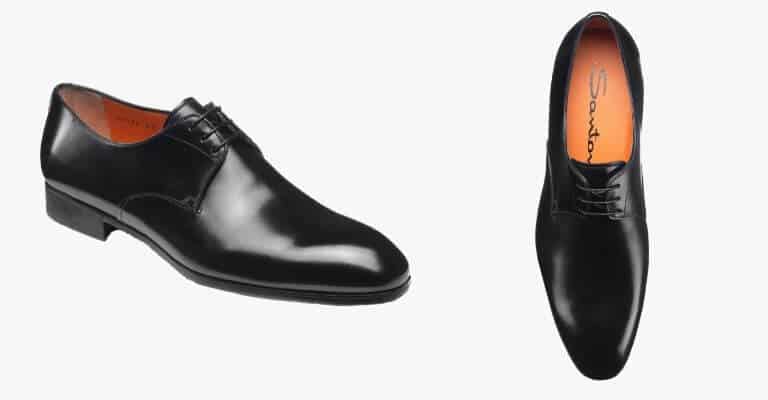 3. Loafers
Loafers are well-known for their slip-on style. The formality of the loafer depends on the material and design. For example, leather loafers with metal buckles are more formal than suede tassel loafers.
Related: Guide to penny loafers
They can be worn with dress pants or jeans but shouldn't be worn with a tie because they aren't formal enough. The following are three common types of loafers:
1. Penny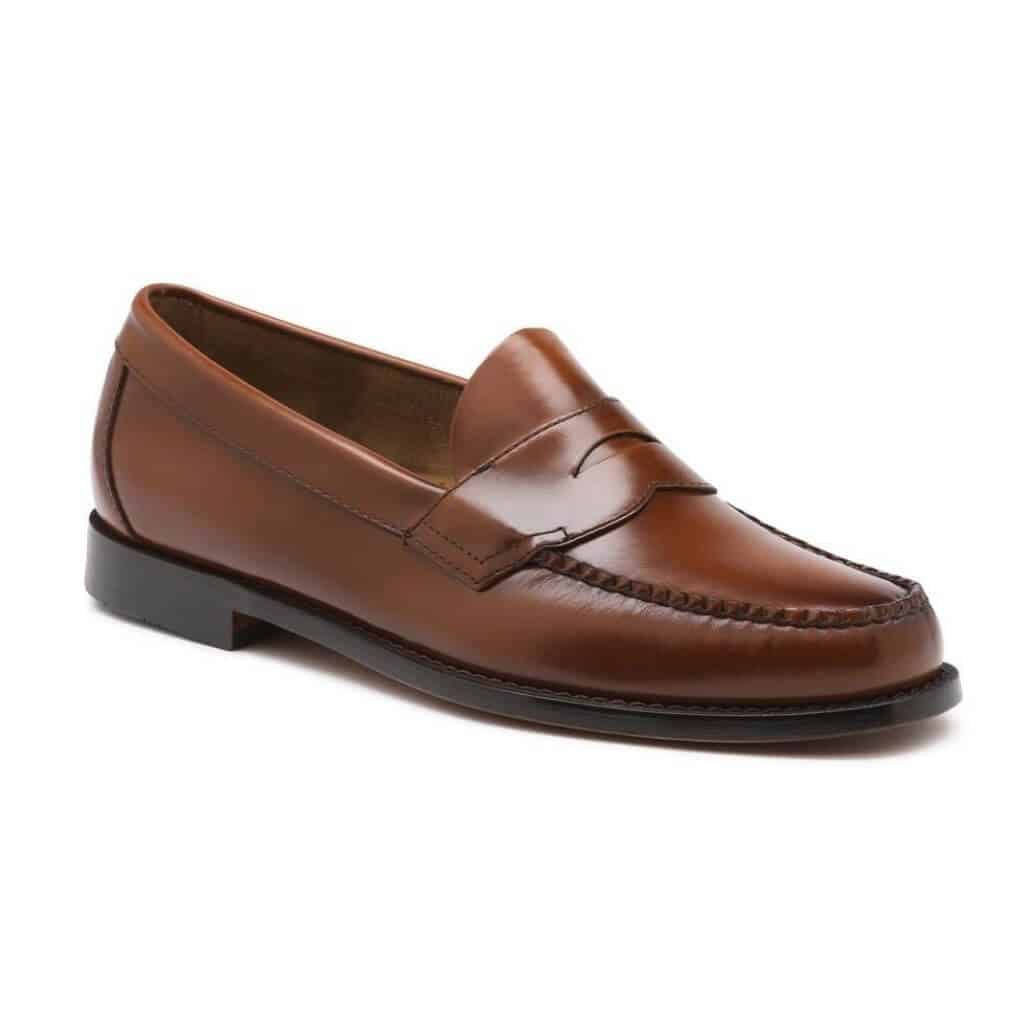 2. Bit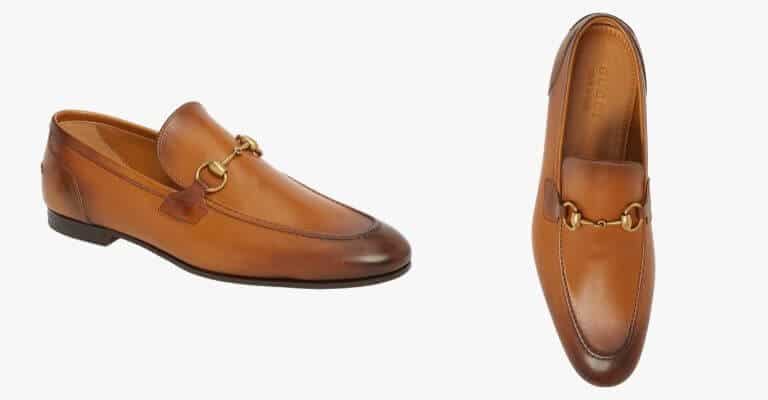 3. Tassel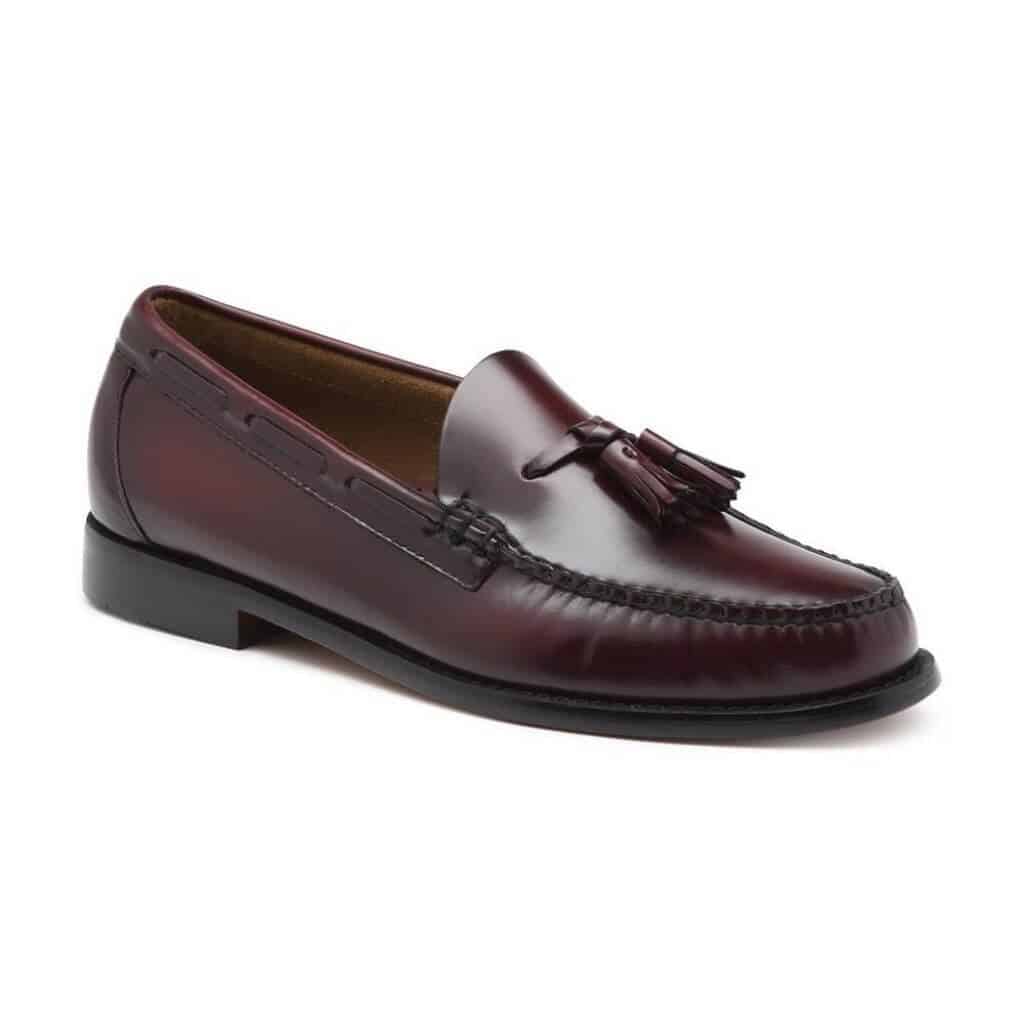 4. Monk strap
Monk strap shoes are also known as monk shoes and the term refers to the buckle strap. Generally, monk strap shoes have one, two, or three straps.
Note: The triple-monk strap is more popular on boots than a low-cut shoe due to the spacing.
Monk strap shoes with one strap are more formal because of the fewer details which make it sleeker. If you want to have a polished look but don't want shoes with laces, these are the best choice because they're sleek and the straps add interest.
The following are monk strap shoes based on the number of straps:
1. Single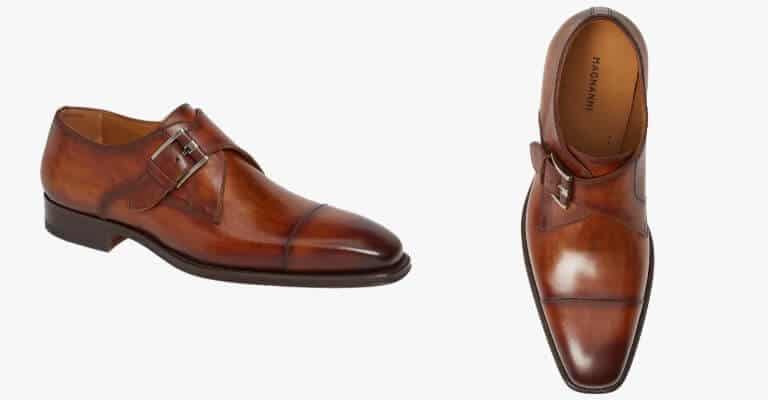 2. Double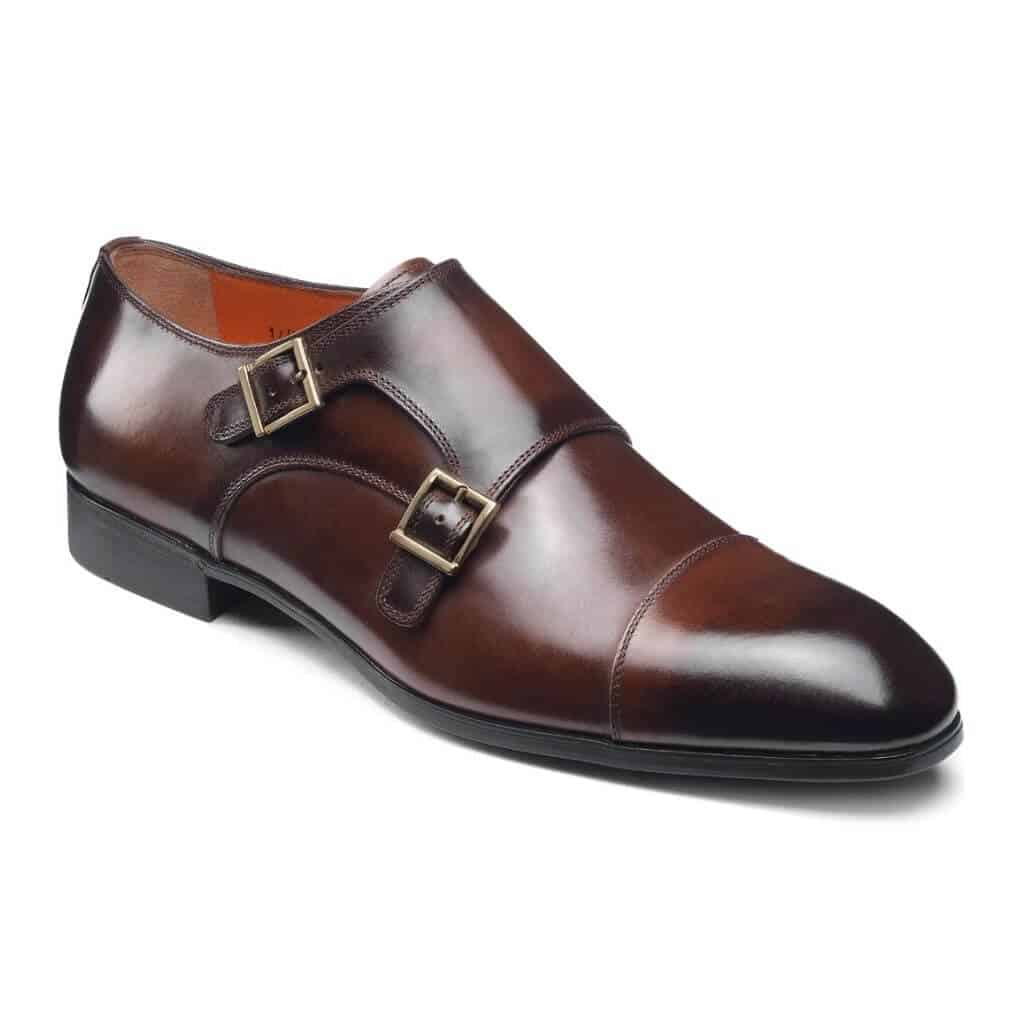 5. Chelsea boot
Chelsea boots are classic and versatile boots without laces. They're ankle-high boots that stand out due to their elastic side panel which stretches so you can slip them on.
Although Chelsea boots aren't as formal as the Oxford shoe, their simple design makes them a notable choice to wear with trousers or a suit.
Related: How to wear Chelsea boots with a suit
1. Leather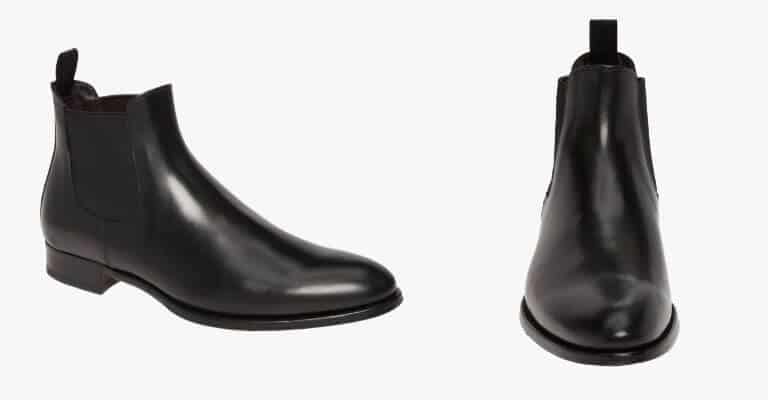 2. Suede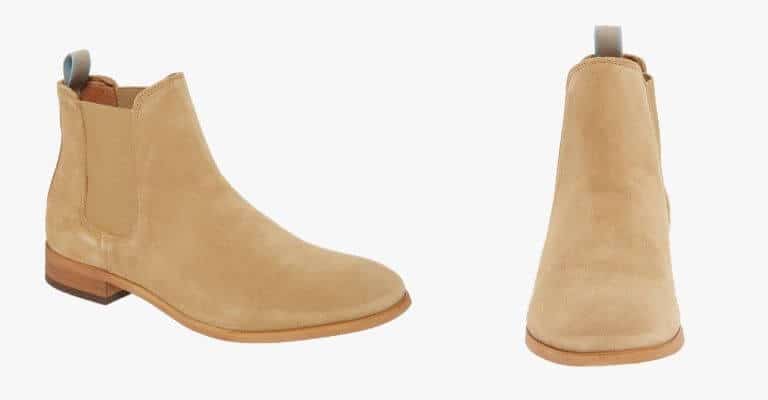 6. Chukka boot
If you want to wear a chukka boot as a dress shoe, focus on the shape of the boot because a slim silhouette is more formal than one with a chunky sole.
Generally, chukka boots are considered more casual than a Chelsea boot. They're distinct by their open lacing, two or three eyelets, and a plain toe.
To wear a chukka boot for semi-formal events, make sure the boot is narrow, has a pointed toe, and a refined sole. With a sleek pair of chukka boots, you can wear trousers and a sports jacket.
Related: How to wear a suit jacket with jeans
The following are chukka boots that can be dressed up:
1. Black leather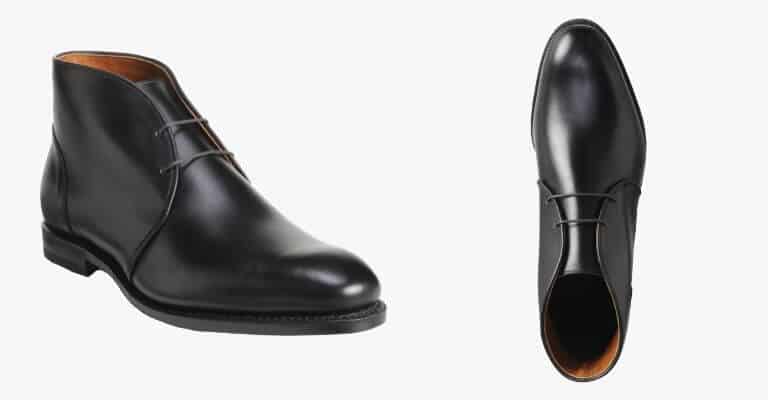 2. Brown leather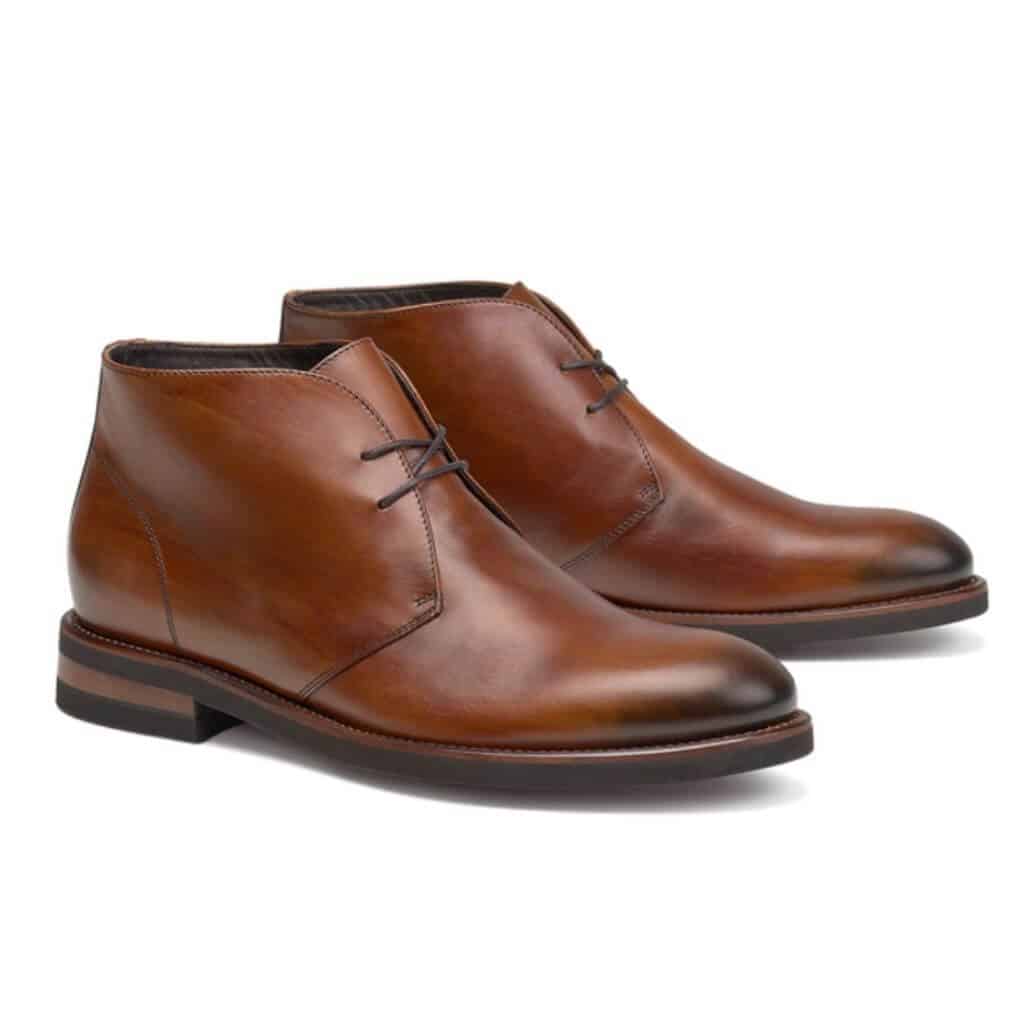 Buy Trask Landers from Amazon.
3. Suede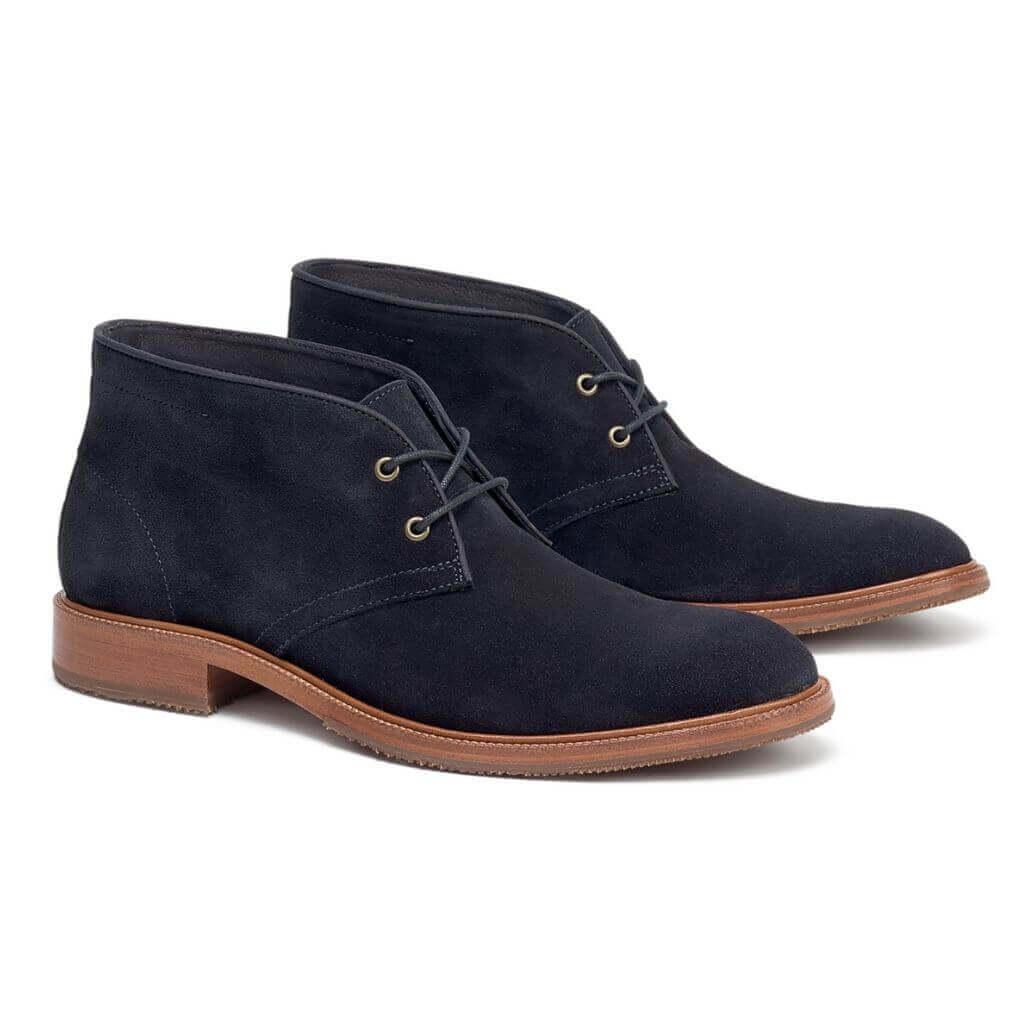 7. Dress boot
The dress boot is a short boot that's similar to the design of the Oxford and derby but has a longer shaft. Dress boots are a great alternative to the low-cut dress shoe and are functional during colder weather.
They have a slim and dressy look which makes them perfect for formal and casual attire. Dress boots come in the following styles:
1. Plain toe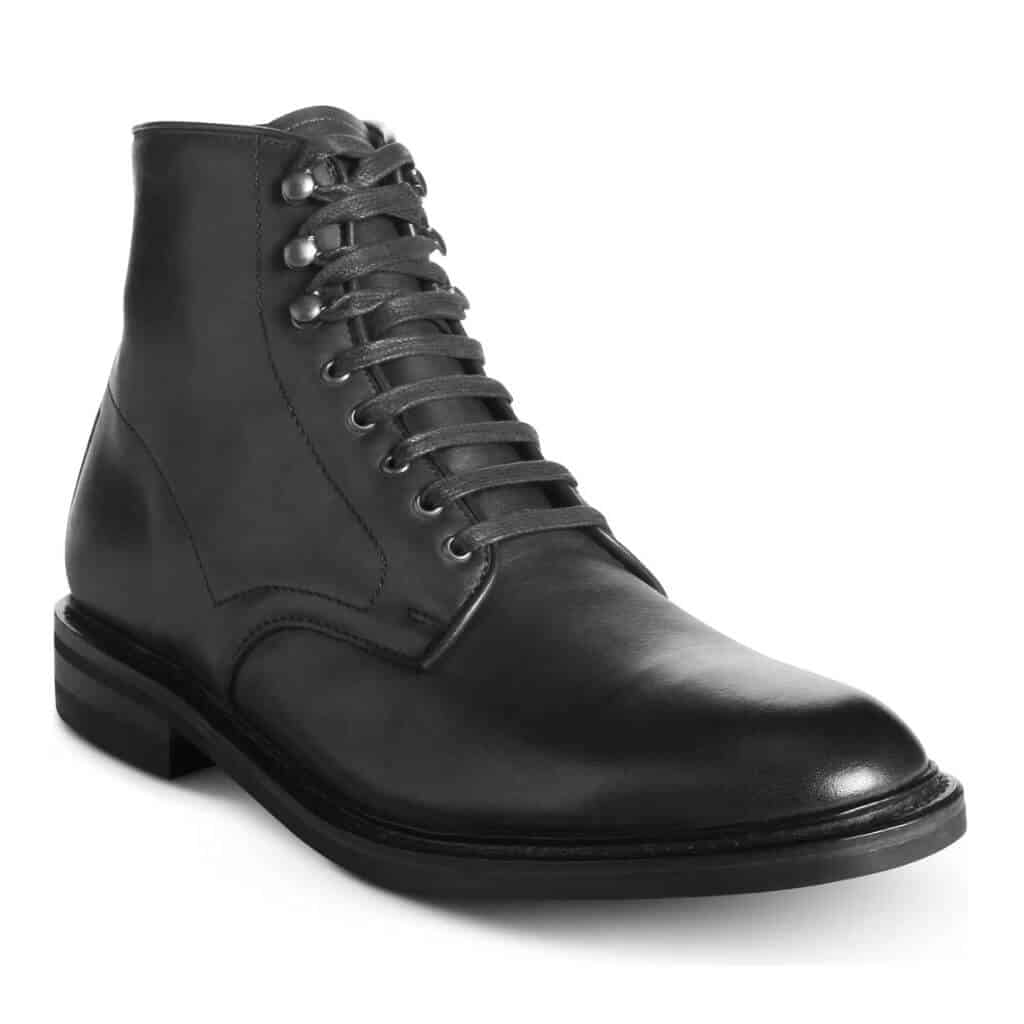 2. Cap-toe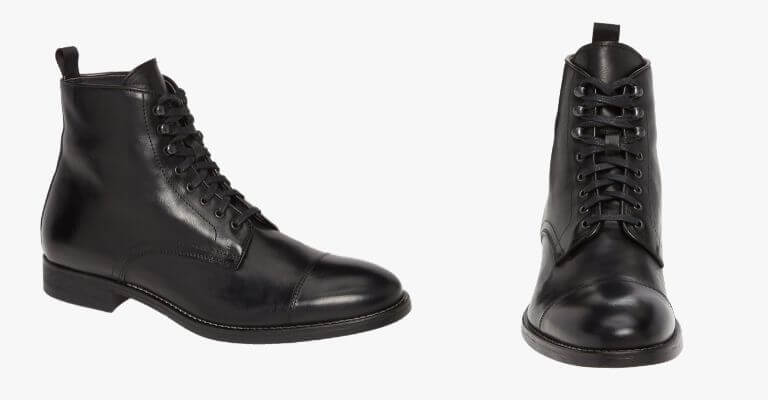 3. Wingtip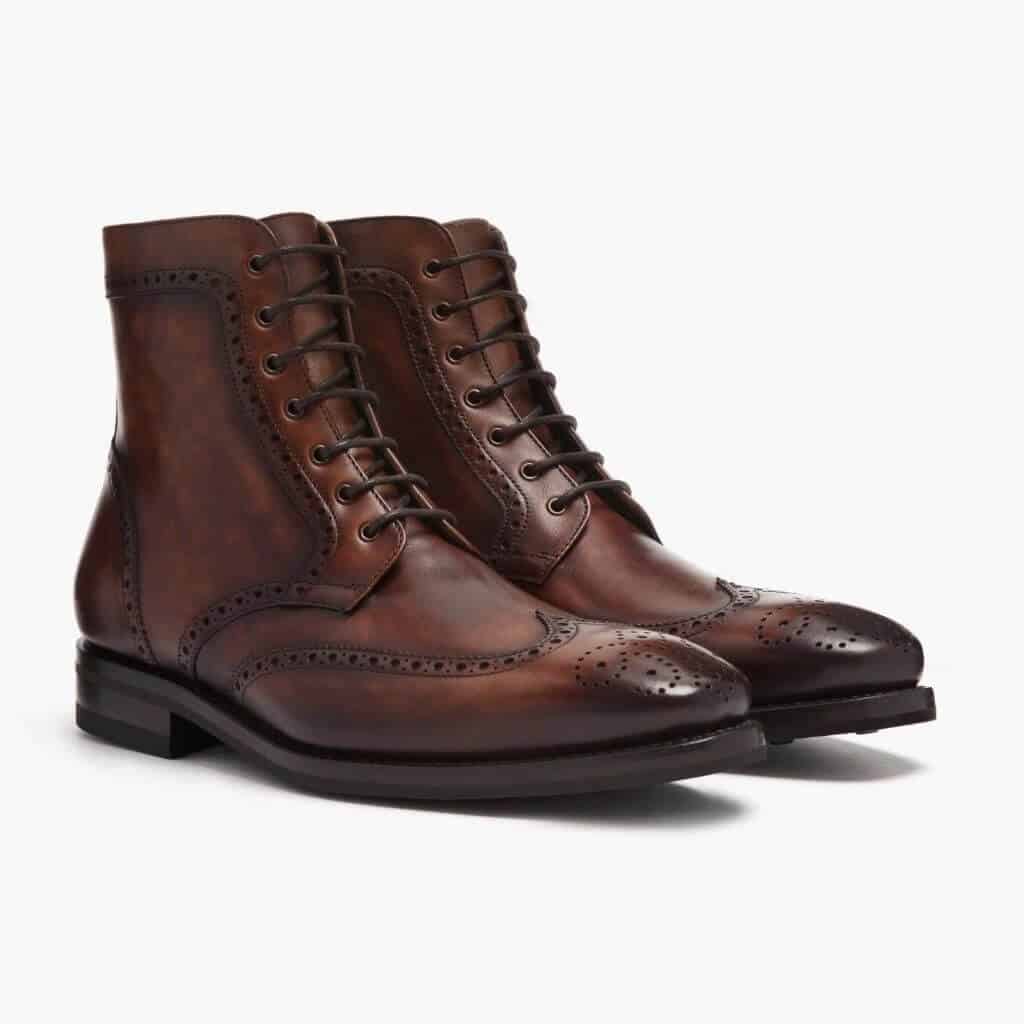 Conclusion
There are occasions that'll require you to wear dress shoes. Depending on what you're doing and wearing them with, some dress shoes work better than others.
If you're looking for a classic and timeless shoe, the Oxford shoe is one that you can wear many times.
More resources:
Featured photo by David Em/Next Level Gents.