Regardless of your daily attire, dress shoes are essential parts of your wardrobe. Learn about the different types to elevate your outfits.
High-quality dress shoes are worth the investment. Even if you're a sandals and shorts person, dress shoes are necessary.
They elevate your outfits and ensure you look sharp at formal events.
Different occasions have different formalities. The same goes for dress shoes, as some are more classy than others.
Avoid making fashion mistakes by understanding the different types of dress shoes.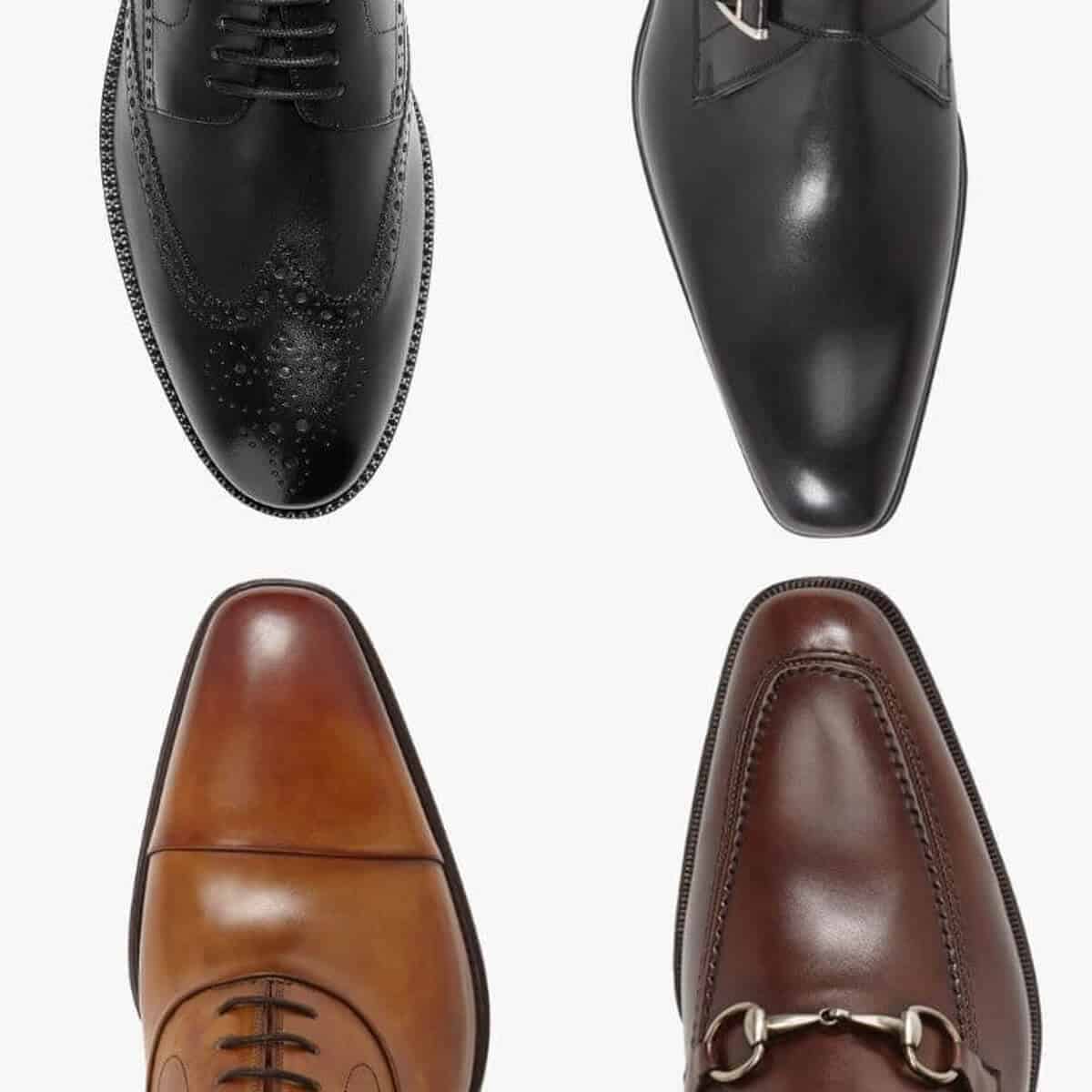 Each dress shoe features different styles, construction, and materials.
The following is your complete guide, so you know what to wear with various outfits and occasions.
Oxford shoes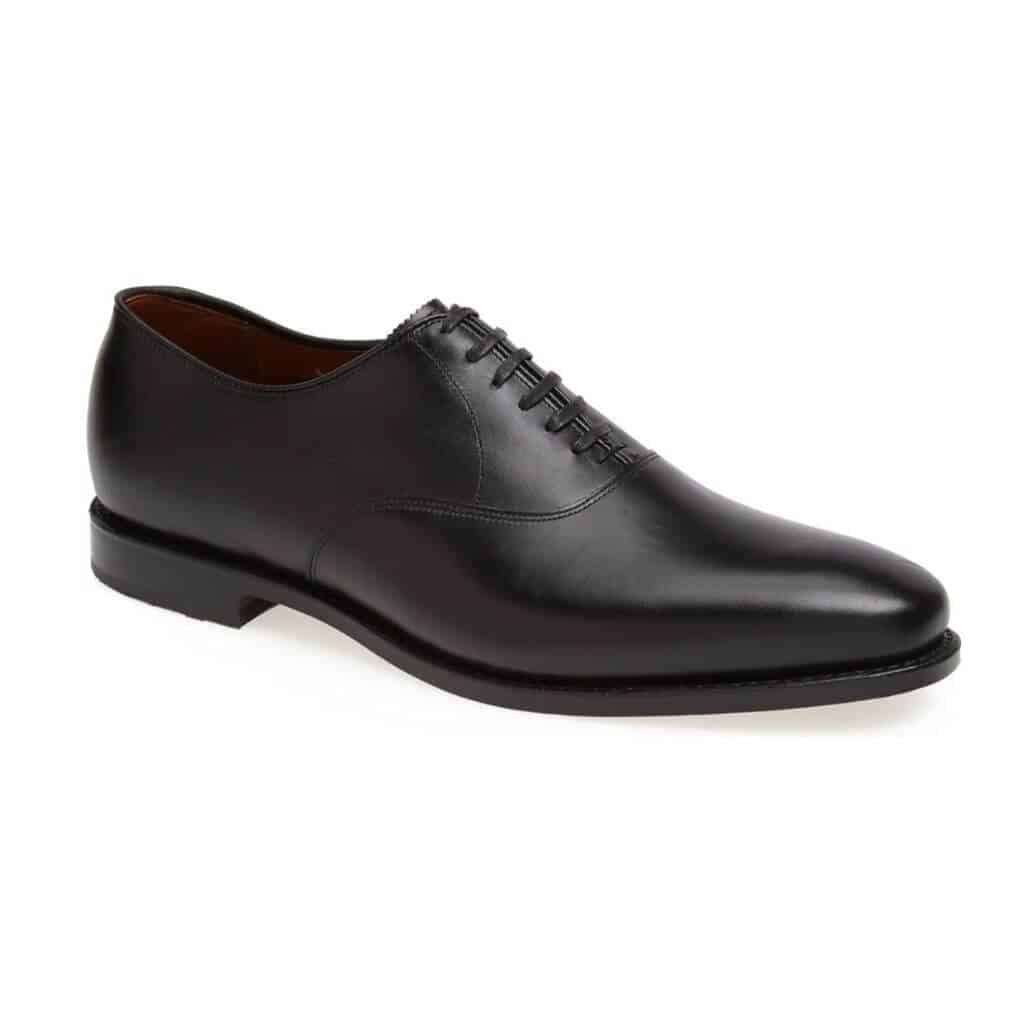 The Oxford shoe is also known as a Balmoral. As the most popular dress shoe style, you can find it at most retailers.
The features that every Oxford shoe has are a low heel and closed lacing.
Its lace eyelets are below the vamp, forming a V shape.
Aside from the main features, there are various designs and materials.
Some Oxfords have a plain toe, while others have a cap-toe or brogue design.
Black leather wholecut Oxford shoes are as formal as they get.
Oxford shoes have a streamlined, polished, and elegant look.
When it comes to the origins, there are two stories.
The first story is that the shoes date back to the 1800s.
They were popular among Oxford University students. But, the shoes were in the form of a half-boot, the Oxonian.
The second story is that the shoes come from Scotland and get their name from Balmoral Castle.
Oxfords may have existed before the 1800s, but that's when they grew in popularity.
If you want to elevate a button-up shirt and trousers or find the perfect shoe for a suit, go with Oxfords.
Related article: Men's US, EU, and UK shoe size conversion chart
Derby shoes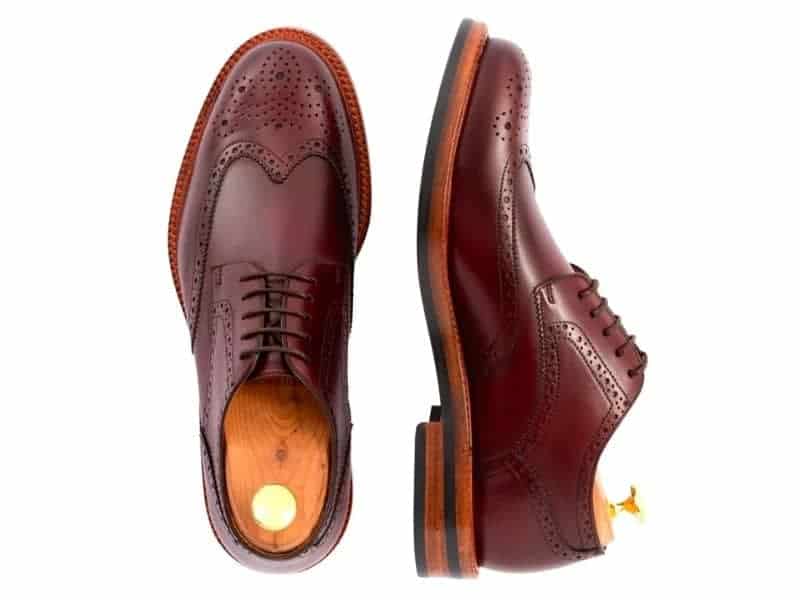 Derby shoes are like Oxfords, and the two are commonly mistaken for each other.
But, Derby shoes are less formal and have several differences.
Derbys have open lacing, and the eyelets are above the vamp instead of being under like Oxfords. It creates visible flaps.
The open lacing system allows for a wider fit, making Derby shoes more comfortable.
They're also known as the Blucher or Gibson.
Since Derby shoes have a more relaxed look, they're more versatile.
If you're wearing an unstructured blazer with jeans, wear Derbys.
You can also wear them in a casual suit. Anything more formal, stick with Oxfords.
The specific design of Derby shoes varies. They can have brogueing, wing-tips, or cap-toes.
They're the perfect shoe for business casual or smart casual attire.
When you wear Derbys, you'll have a refined look.
Opera pumps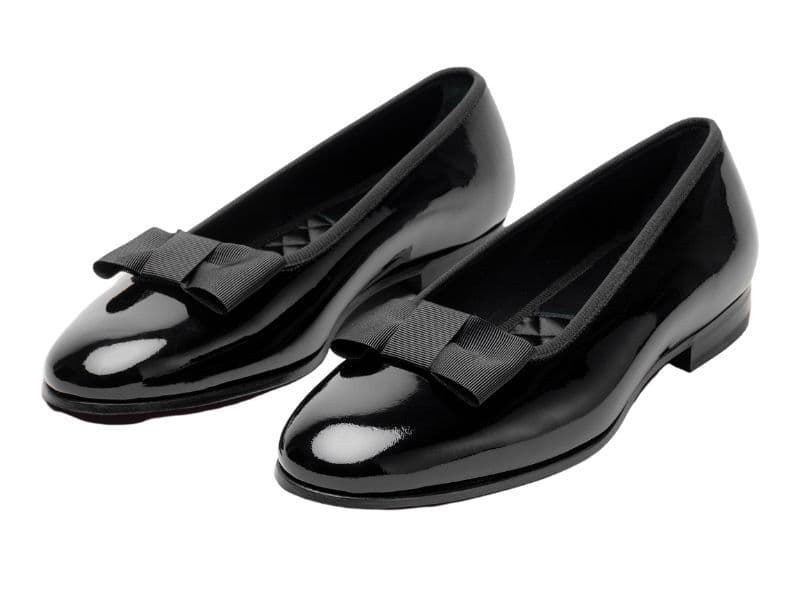 Opera pumps are the most formal dress shoes. The shoes are rare, stylish, and also known as court shoes.
Pumps are the standard for white-tie occasions and are acceptable for black-tie.
White-tie refers to wearing a tailcoat, while black-tie refers to a tuxedo.
The two materials for pumps are velvet and patent leather, giving them a high gloss finish.
Most of them also have a silk bow across the front.
When you wear opera pumps is an essential aspect to understand.
The shoes aren't for the daytime, so only wear them once the sun goes down.
Also, you should wear them to formal weddings, parties, galas, and other special events.
Loafers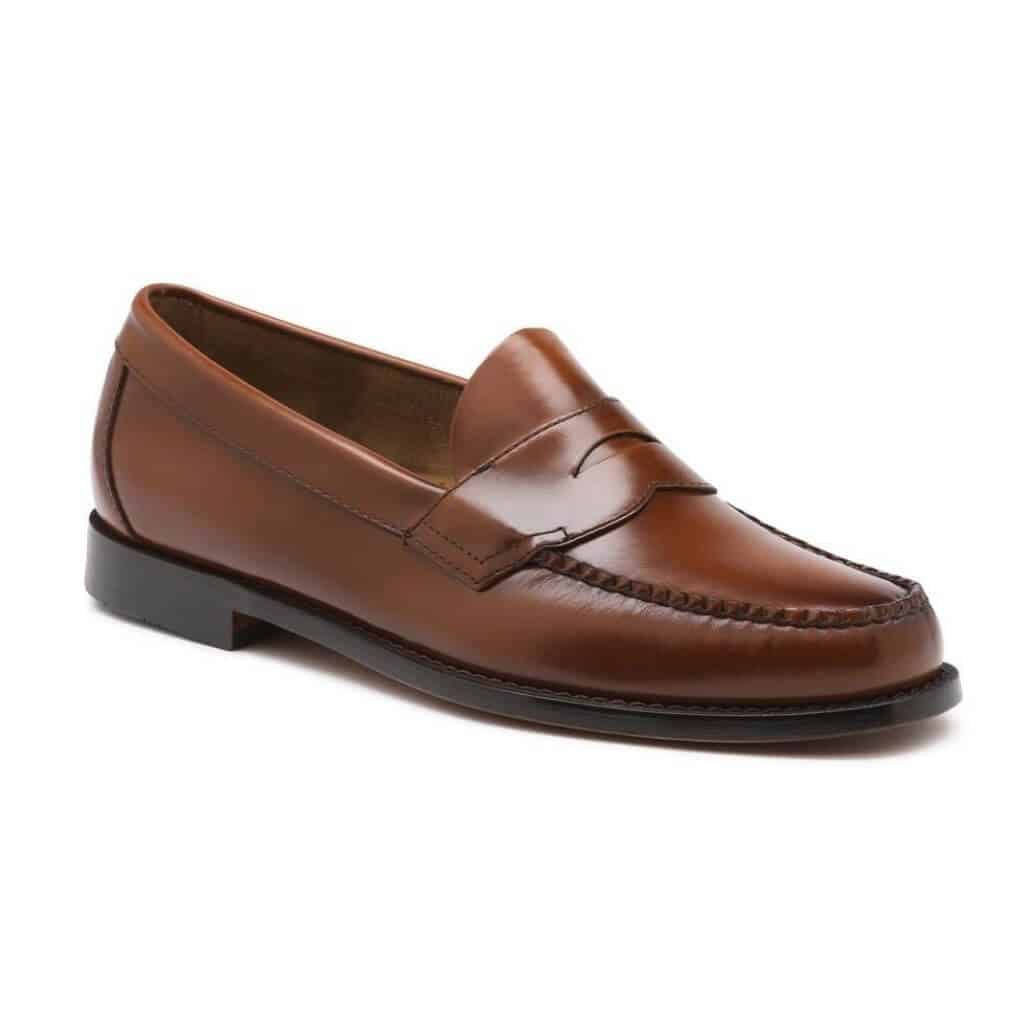 Loafers are laceless and offer a sporty yet elegant look. They're moccasin-inspired shoes known for the slip-on style and comfort.
The formality of a pair of loafers depends on the material and design.
Leather loafers with metal buckles are more formal than suede tassel loafers.
When it comes to versatility, penny loafers are the best.
You can wear them with jeans, chinos, trousers, or linen pants in the summer.
Regardless of the type of loafers, you need to wear no-show or dress socks with them.
They'll provide comfort and protection for your feet while making the loafers easy to slip on and off.
If you want to look sharp in the summer, loafers are the shoes to wear.
Monk strap shoes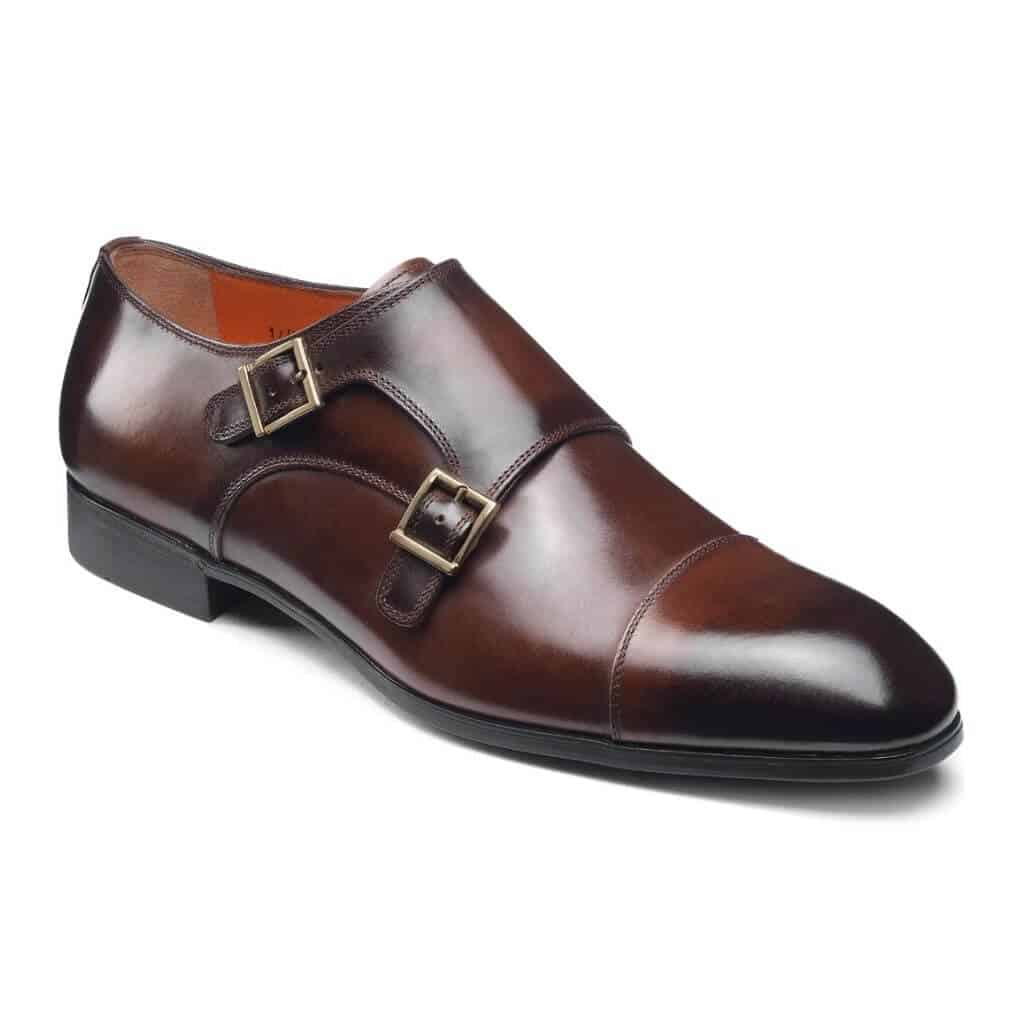 Monk strap shoes sit between Oxford and Derby shoes when it comes to formality.
Instead of laces, it features a buckle strap. There are single, double, and triple monk strap shoes.
If you value timelessness, stick with the single or double monk strap. Three or more straps may come and go with trends.
The leather single monk strap shoe is the most formal because it's more streamlined. It gives you a polished and sleek look.
If you want to wear monk strap shoes, make sure you have tailored pants.
Pants that are too wide and long will get caught on the buckles.
Monk strap shoes look best with suits, chinos, or jeans.
Also, they're not formal enough for a tuxedo.
While monk strap shoes don't have laces, don't substitute them for loafers with shorts.
Only wear monk strap shoes with long pants.
They'll add the perfect amount of charm and elegance to your outfit.
Chelsea boots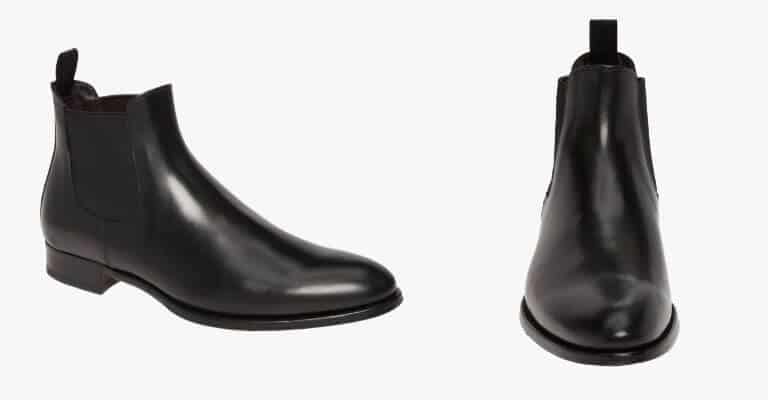 Chelsea boots are ankle-high, timeless, and versatile.
The laceless and streamlined design allows you to wear them with a slim suit, chinos, or jeans.
There are suede and leather Chelsea boots.
If you want to wear them with a suit, stick with full-grain leather. They're more formal than suede.
Chelsea boots have an elastic side panel that makes them stand out.
Aside from distinction, the side panel and pull tab allow you to put on and take off the boots with ease.
The first appearance on the fashion scene was in 1837.
They were the invention of Queen Victoria's cobbler. But, the initial intention was for walking and horse riding.
Aside from royal and equestrian beginnings, the Chelsea boot became popular in London.
The Beatles, Rolling Stones, and Daniel Craig have worn the trendsetting boots.
The Chelsea boot offers a simple yet elegant and refined style.
Chukka boots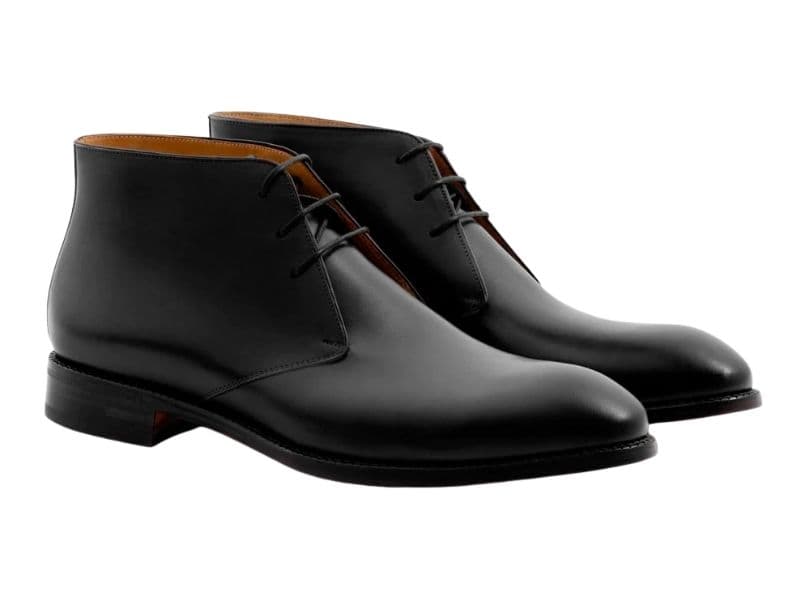 Chukka boots are more casual than Chelsea boots, as they feature a chunky sole and open lacing.
A key feature is the eyelets. There are two or three pairs of eyelets in chukka boots.
If you want to wear chukka boots as dress shoes, you need to wear the right ones.
Look for ones with a slim silhouette. The sole should be thinner and the toe box narrower.
If your chukkas have a chunky sole, save them for casual attire.
A pair of chukkas with thinner soles provide versatility, as you can dress them up or down.
Don't wear them with a tuxedo. Instead, semi-formal and lower on the formality scale is ideal.
Dress boots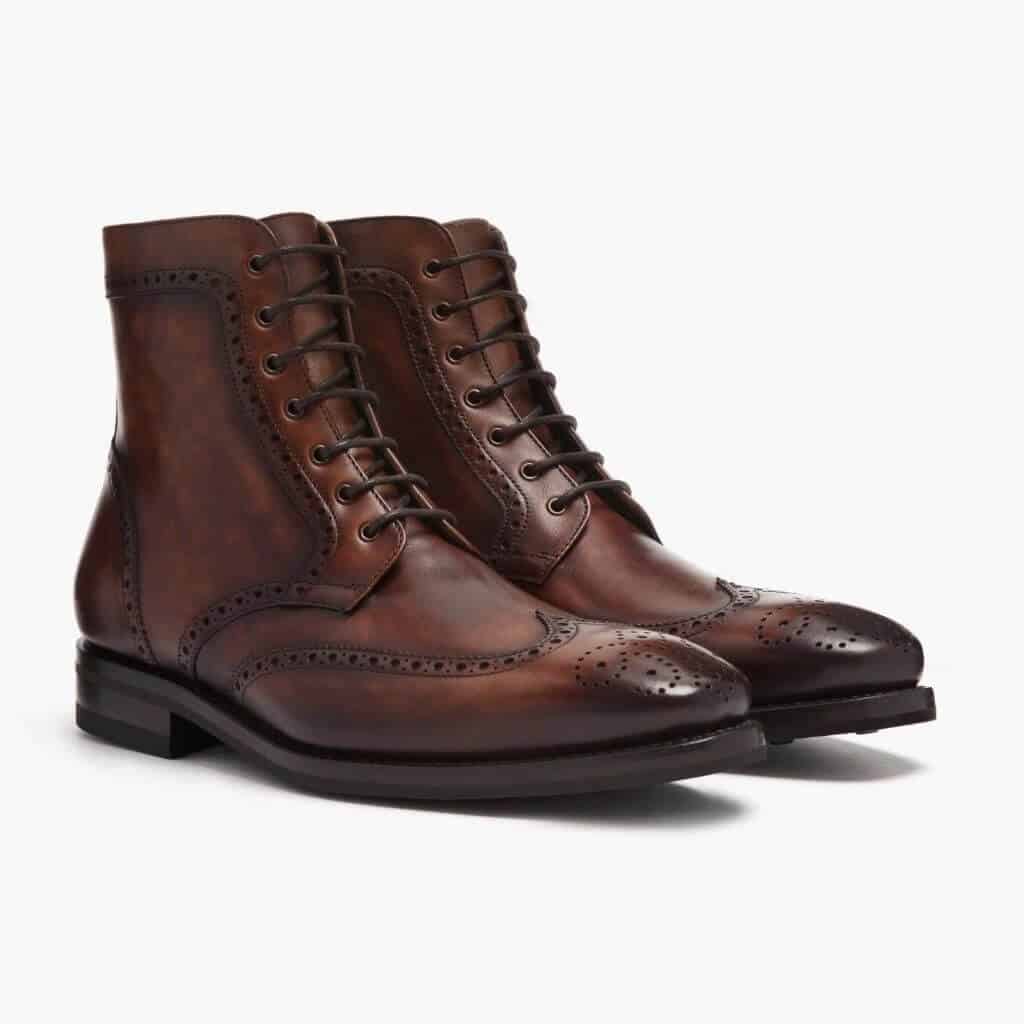 Dress boots have Victorian origins and are popular to this day.
The design is like Oxford or Derby shoes. Dress boots either have a longer shaft or a zipper on the side.
If you're suiting up in cold or rainy weather, dress boots are excellent.
They'll protect your feet from the elements and provide a classy look.
Dress boots have a slim and sleek look, ensuring you look elegant.
You can wear them with a suit, trousers, chinos, or dark denim.
Dress shoe terms you need to know
Brogues: Perforations in the leather of a shoe.
Counter: The reinforcing material on the back of the shoe. It gives support around your heel.
Goodyear welt: A strip of leather that's sewn around the bottom edge of a shoe. It stitches the sole and upper together. Also, it allows you to resole the shoes without damaging the rest of the shoe.
Outsole: A piece of hard material at the bottom of the shoe. It can be leather, rubber, or crepe.
Quarters: The back part of the upper. It begins at the end of the vamp and goes around to the heel.
Toe: The front of the upper.
Tongue: The flexible piece under the laces.
Vamp: The area that bends while you walk. It's right behind the toe.
Frequently asked questions about dress shoes
How many dress shoes should I have?
The smallest number of dress shoes to have is four. Get Oxfords for formal attire, Derbys for semi-formal, Chelsea boots for cold weather, and loafers for smart casual and summer.
What color should my dress shoes be?
Your dress shoes must match the occasion and your outfit. Wear black dress shoes with formal attire and brown for all other events.
How do you preserve dress shoes?
Extend the life of your dress shoes with proper care. Every month, you must polish your shoes to ensure an elegant shine. Also, use a horsehair brush to remove dirt, dust, and debris after you wear them. When it comes to storage, put shoe trees in them. Also, keep your dress shoes in a dust-free bag or container. By taking care of your shoes, you'll keep them looking their best for longer.
Conclusion
Your outfit and the occasion determine the dress shoes you wear.
Now that you know the different types, you can suit up or dress in smart casual and look classy.
If you're going to have one pair of dress shoes, consider Oxford shoes as your top choice.
You can wear them to the office, a date, interview, or wedding.
Also, polish your dress shoes to ensure you look your best.
Featured photo by David Em/Next Level Gents.
About David Em
Founder
David Em is the founder of Next Level Gents, the ultimate destination for tips and advice about style, grooming, fitness, and success.