The different types of leather are determined by how it's made. Each leather grade has different features and levels of quality.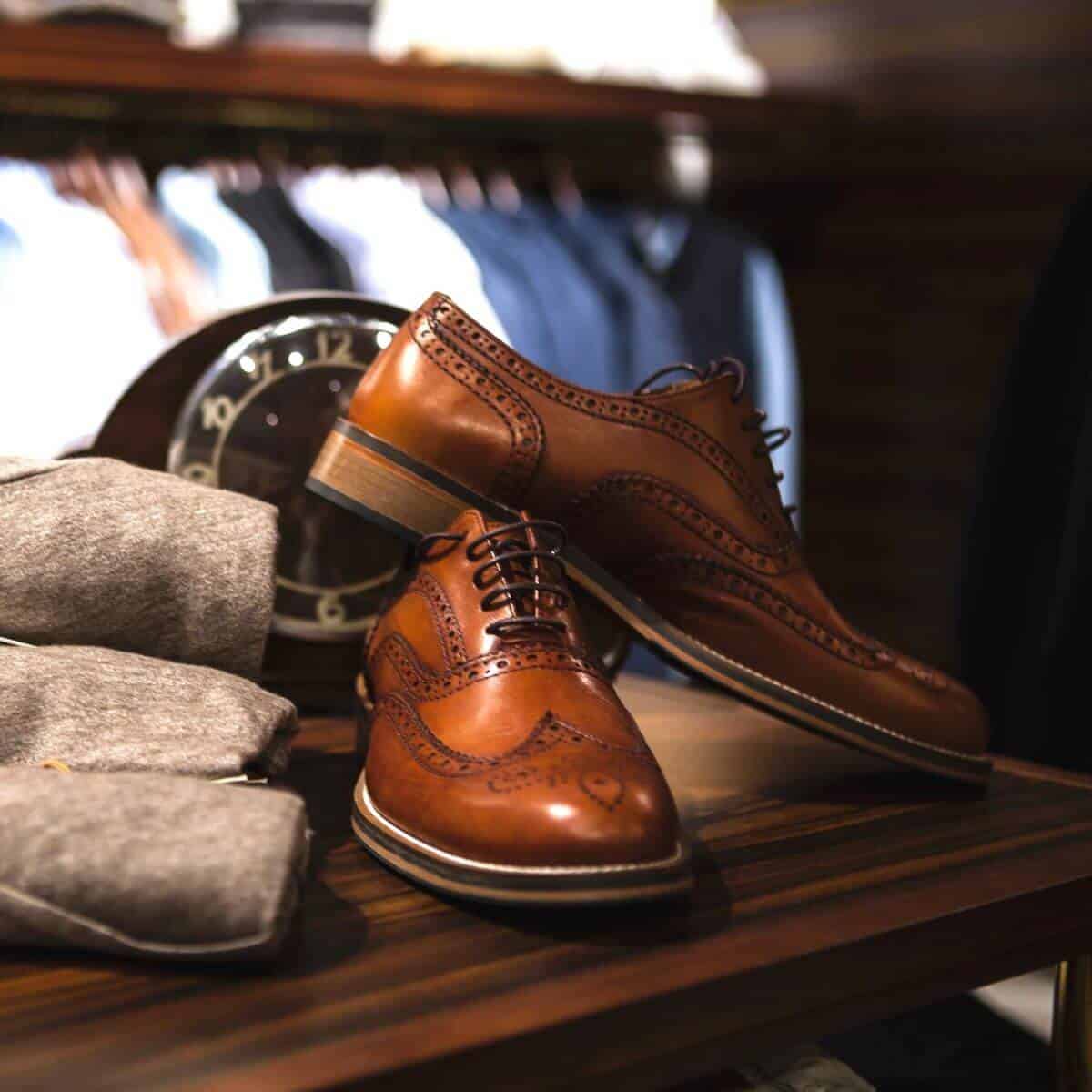 How is leather made?
Leather can be made from the hide of many animals such as cows, buffalo, pigs, sheep, and goats.
Although there are many ways to make leather, hide from cows are the most common.
Related article: The best everyday carry items
The first step to making leather is to prepare the hide. This is where the skin and flesh are removed from the animal.
Then the hide will be salted or placed in salt brine to stop it from decomposing.
After being preserved, the hair will be removed by soaking the hide in a chemical solution for one or two days.
After the hide has absorbed the moisture, it'll become slightly thicker, which allows it to be cut into two layers.
The top layer is used for high-quality leather products, while the bottom is used for cheaper leather.
The next step is the tanning process. It'll be placed into a tanning solution, and the excess moisture will be removed through a high-pressure drying process.
To get the leather ready for you, it goes through a second tanning process and is completely dried.
Finally, it'll go through a dyeing process to add the finished color. In the end, finishing spray may be applied as well.
Grades of leather
The different leather grades are as follows:
Full-grain leather.
Top-grain leather.
Bonded leather.
Split-grain leather.
Genuine leather.
Different breeds, portions, layers, environments, and diets can produce different levels of quality.
To understand each of the leather grades, it's important to know what they mean and how they're made.
Full-grain leather
The complete grain of the hide is intact. It's the least processed and most durable grade of leather. Full-grain is the most desired and luxurious type of leather.
If you're looking for high-quality leather products, stick to full-grain and top-grain leather.
Top-grain leather
The second-highest leather grade is top-grain. It's thinner because it has a layer that's been cut off.
When compared to full-grain leather, it has a smoother look to the end product because it's been sanded to remove imperfections.
Bonded leather
As the lowest and cheapest grade of leather, bonded leather is made of the leftovers of the hide.
Technically, it isn't leather because it's made of dust, scraps, and plastic that are bonded together. It's cheap and won't stand the test of time.
Split-grain leather
It doesn't contain any of the hide's natural markings or grain. The most common type of split-grain leather is suede. It's used to make soft linings of other leather products.
Genuine leather
It's made from the bottom of the cut. Genuine leather is heavily processed.
The name is a marketing tactic to make something that's not good sound like high-quality. If you want quality, genuine leather isn't it.
Frequently asked questions
Premium grade leather is another term for full-grain or top-grain leather.
What is the most expensive leather?
Shell cordovan is the most luxurious and expensive type of leather. It's made from the hindquarters on the rump of the horse. Another reason it's expensive is that it's made by hand, and the tanning process takes 6 months.
What animal makes the toughest leather?
Kangaroo leather is lightweight and makes for the toughest leather.
What is 100% genuine leather?
As you know, genuine leather is made from the bottom of the cut and is of low quality. 100% genuine leather is saying that it's completely genuine leather, it doesn't make it any better.
Conclusion
An understanding of leather grades is important because you'll know that you're investing in quality.
A good rule of thumb is to buy full-grain or top-grain leather when it's possible because it's the highest quality. Avoid genuine and bonded leather because they aren't durable or worth the investment.
Featured photo courtesy of Pexels.
About David Em
Founder
David Em is the founder of Next Level Gents, the ultimate destination for tips and advice about style, grooming, fitness, and success.