Your wallet holds your cash, ID, and cards. The best wallet for you will hold your essentials while being durable and expressing your style.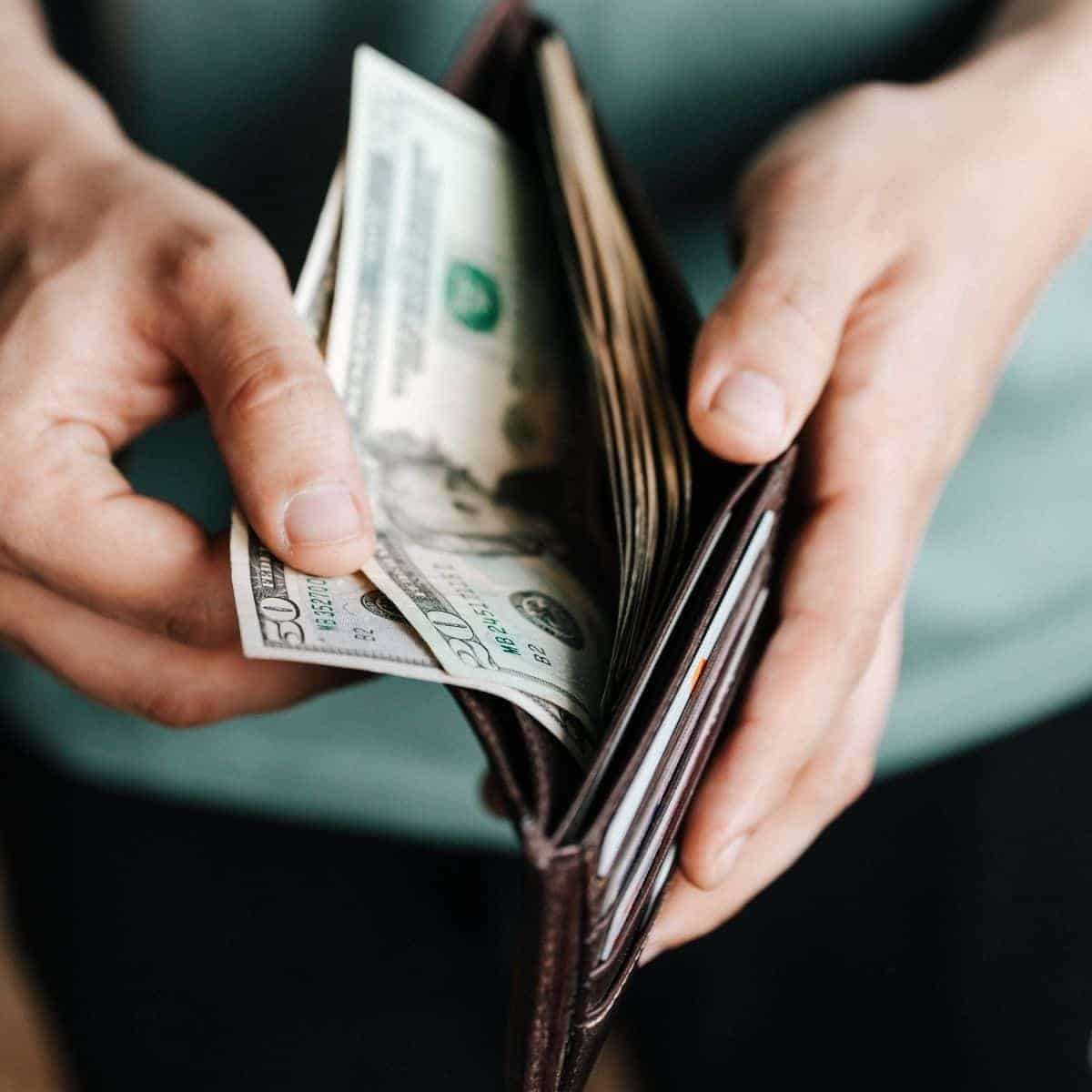 1. Bellroy Hide & Seek
If you're looking for a sleek and minimalist bi-fold wallet, Bellroy's Hide & Seek is an excellent choice. It may look like a normal wallet, but it has incredible capabilities.
The Hide & Seek wallet can hold up to 12 cards, 4 quick-access slots, and it has a protected section for certain cards of your choice, including business cards. It also has a coin pouch and a flat bill section.
One of the best and most important features is that it offers RFID protection. It protects your cards from getting skimmed, ensuring card security.
Although it looks like a traditional wallet, it does much more. It'll keep a slim silhouette with a large number of cards and keep them all safe.
Buy the Hide & Seek wallet from Bellroy (opens in a new tab).
2. The Ridge Wallet with a Money Clip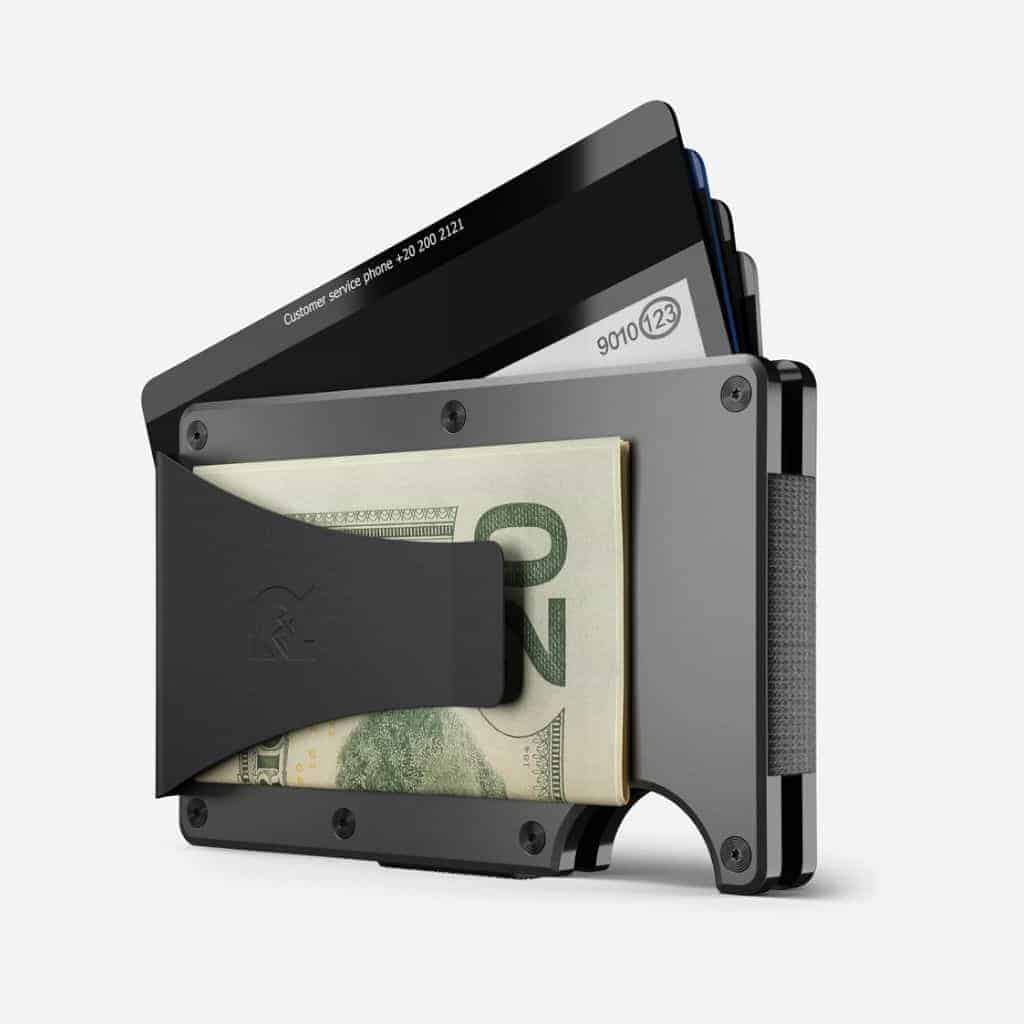 The unique and compact design makes The Ridge wallet a top-choice. It can hold up to 12 cards without stretching out, is RFID-blocking, and offers many durable choices for the material.
You also have the option to choose between a cash strap and a money clip. Both choices are ideal for having cash-on-hand.
Since the wallet is small, lightweight, and streamlined, you can easily carry it in one of your front pockets.
Buy The Ridge Wallet from Amazon (opens in a new tab).
3. Montblanc Sartorial Wallet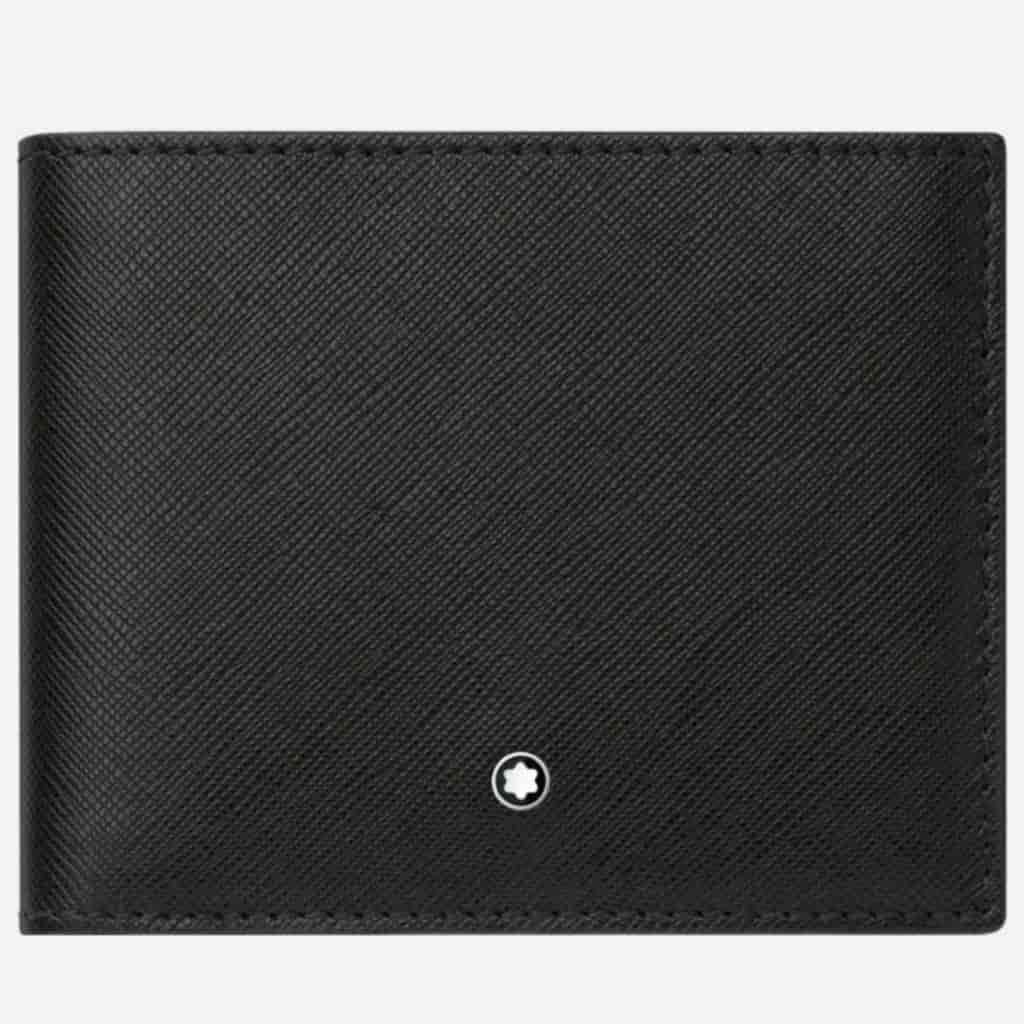 From pens and watches to leather accessories, Montblanc is known for its high-quality luxury goods.
The Sartorial Wallet is made of Italian full-grain calfskin, has a jacquard lining, and the Montblanc emblem with a palladium-coated ring. It also has 6 card slots for your essentials.
For a luxurious and premium-quality wallet with a minimalist design, the Sartorial Wallet is one of the best that you can get.
Buy the Sartorial Wallet from Montblanc (opens in a new tab).
4. Tom Ford Full-Grain Leather Billfold Wallet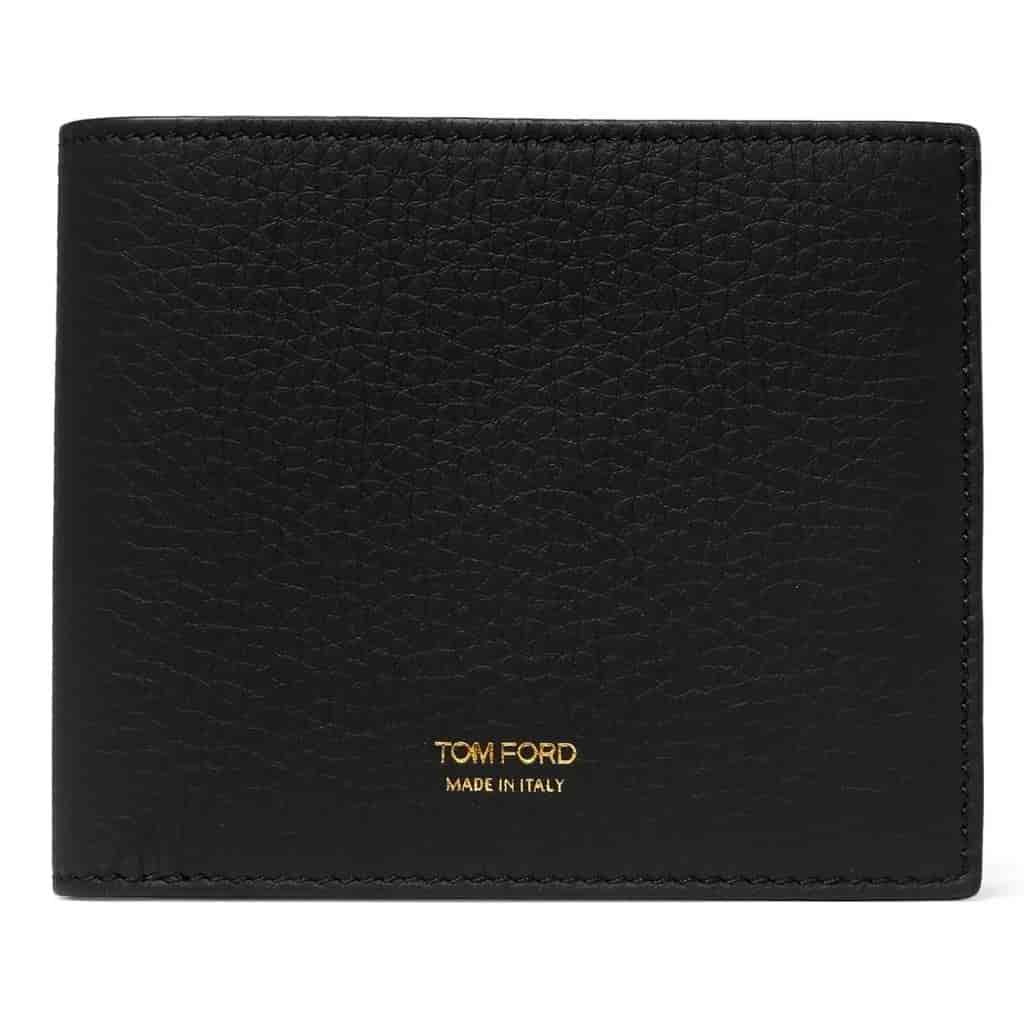 Tom Ford is known for timeless style and luxurious goods. Its fine craftsmanship shows in the wallet that's made in Italy from premium full-grain leather.
It has a bill sleeve, eight card slots, and two receipt pockets. Its sleek and modern bi-fold design allows you to carry your essentials in style.
For a durable wallet that offers a luxurious and elegant feeling, Tom Ford is one of the best choices.
Buy the Tom Ford Leather Billfold Wallet from Mr Porter (opens in a new tab).
5. Salvatore Ferragamo Gancini Wallet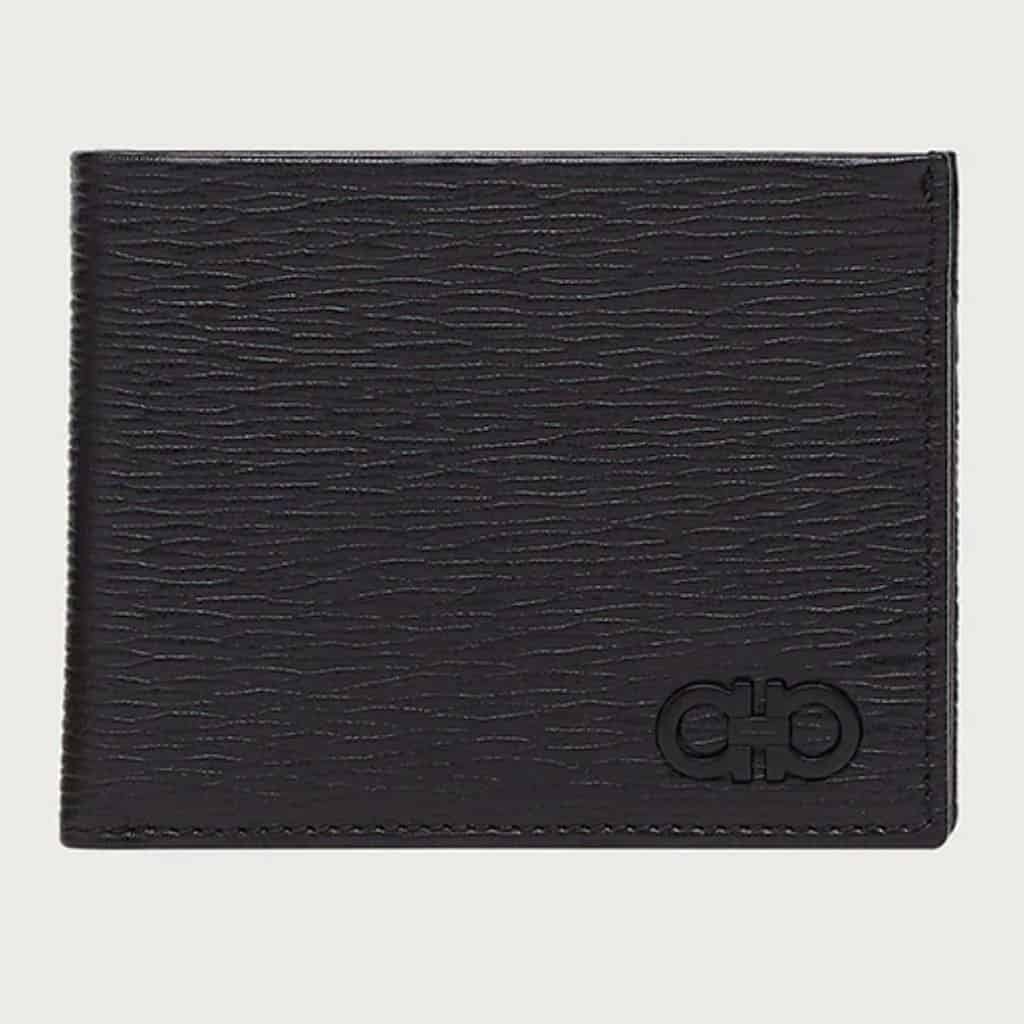 The Salvatore Ferragamo Gancini wallet is luxurious while being subtle. It has an elegant design with the metal Gancini stamped into the high-quality calfskin leather.
There are three card slots on each side, which is plenty of space for your cards. It also has space for cash and a transparent window for your ID.
Salvatore Ferragamo's Gancini wallet will remain slim and hold its shape. It's an excellent choice if you're looking for a subtle way to make a statement.
Buy the Gancini Wallet from Salvatore Ferragamo (opens in a new tab).
6. Tumi Nassau Slim Card Case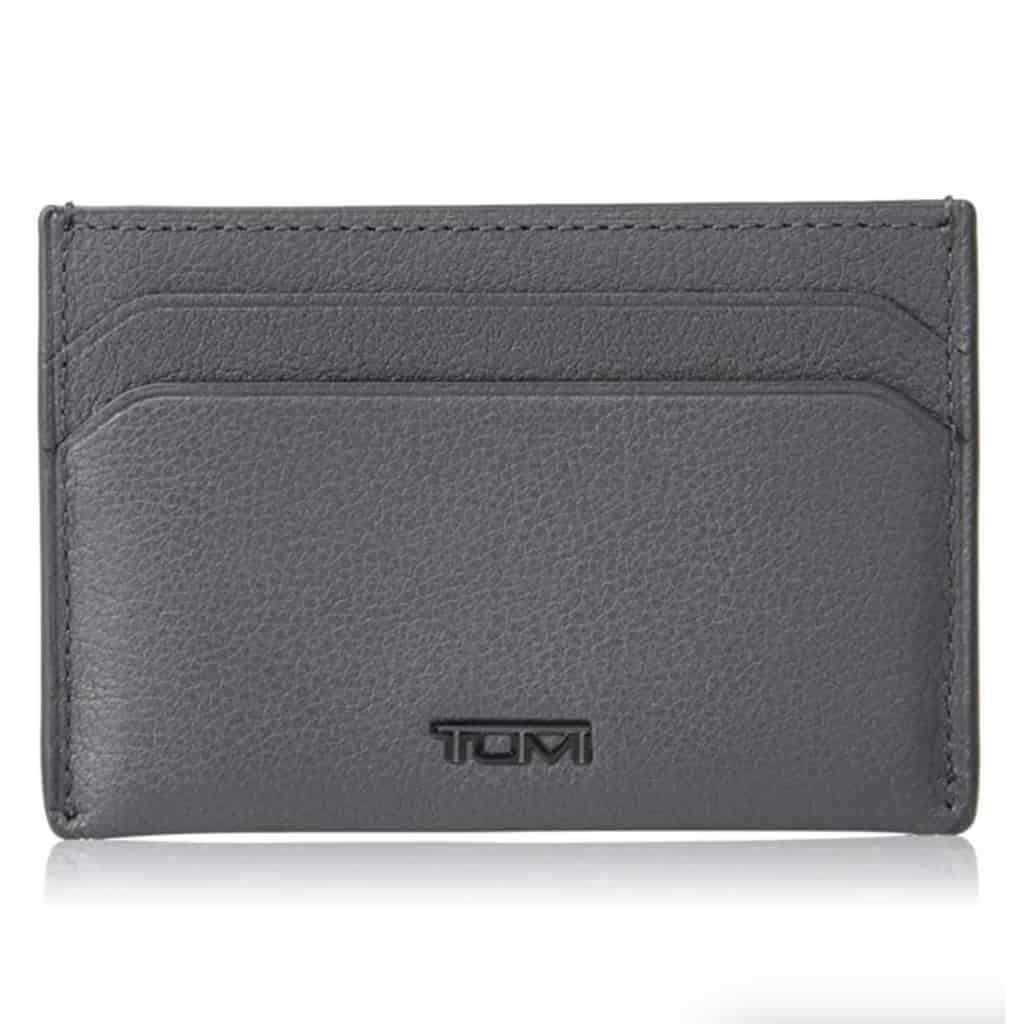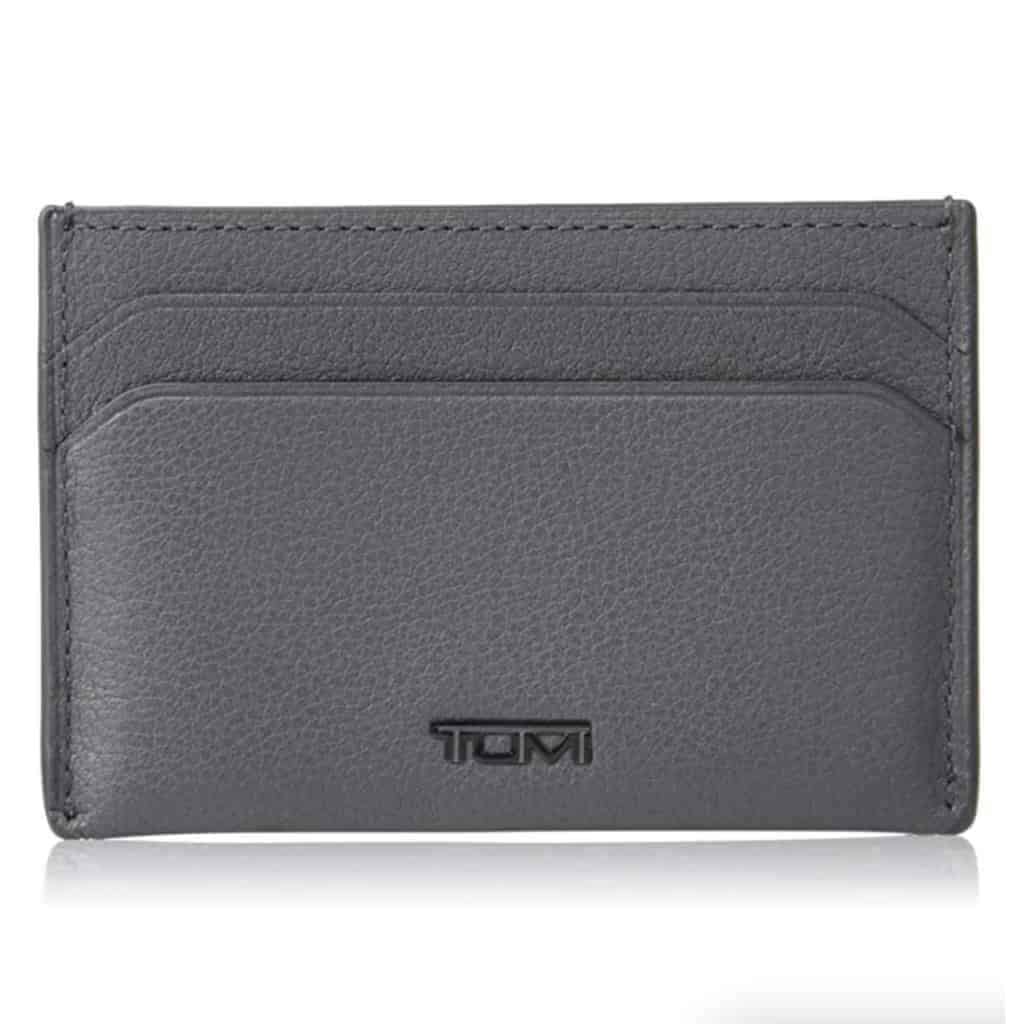 When you think of travel bags and suitcases, Tumi is one of the first brands that'll come to mind. Less commonly known, Tumi also makes great wallets.
If you're looking for a wallet that'll complement your on-the-go lifestyle, the Nassau Slim Card Case is a good pick.
It's an RFID-blocking wallet with three slots for cards and a slot with a transparent window for your ID.
Card cases are great if you don't have many cards and want to carry something small.
Buy the Tumi Nassau Slim Card Case from Amazon (opens in a new tab).
7. Bellroy Note Sleeve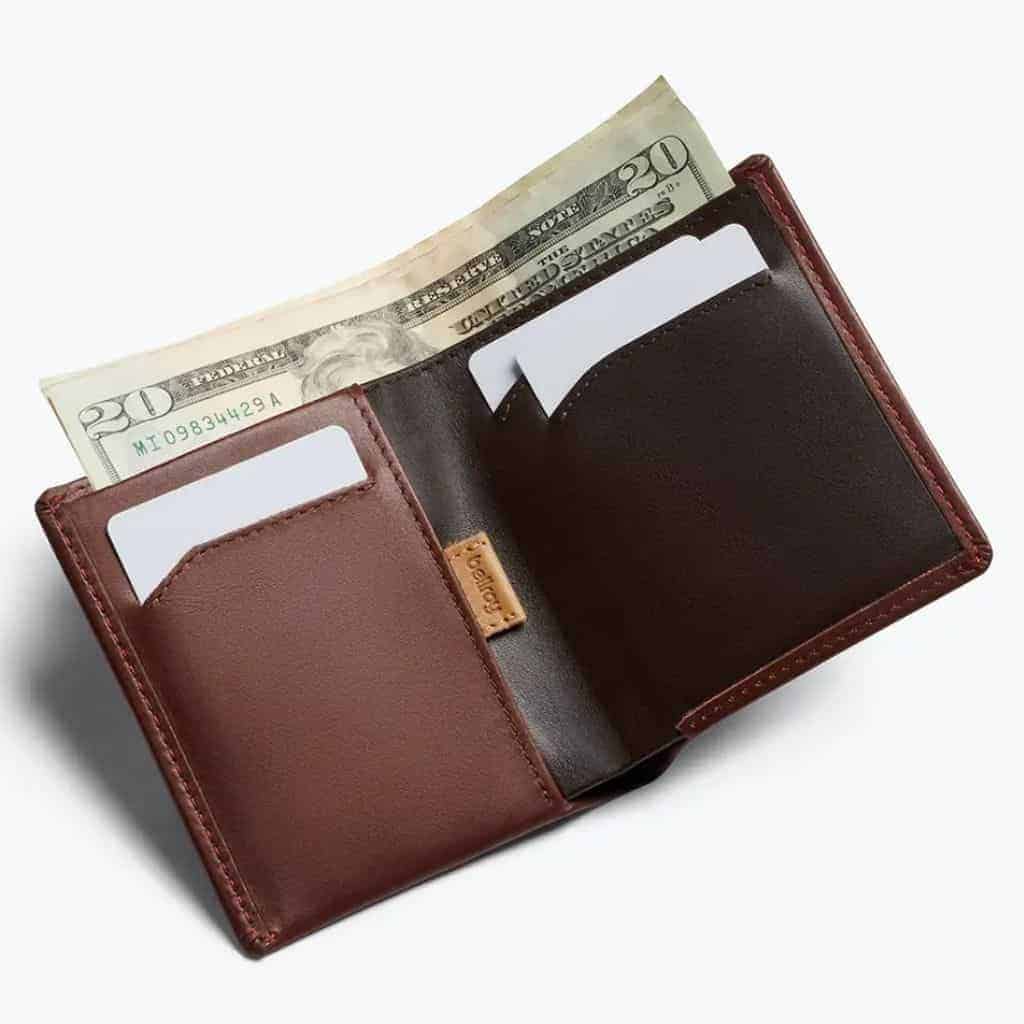 Bellroy's Note Sleeve can easily fit cash, coins, and up to 11 cards. The best part is that it can hold all of that while maintaining a sleek silhouette.
Related: Bellroy review: The best men's accessories brand
The Note Sleeve has 3 quick-access slots and a pull tab for the cards that you don't use as often.
Like other Bellroy products, it has RFID protection, which protects your cards from getting skimmed.
From classic black or brown to racing green or toffee, there are many color options.
For an all-around excellent wallet, the Note Sleeve is it.
Buy the Note Sleeve from Bellroy (opens in a new tab).
8. Bottega Veneta Card Case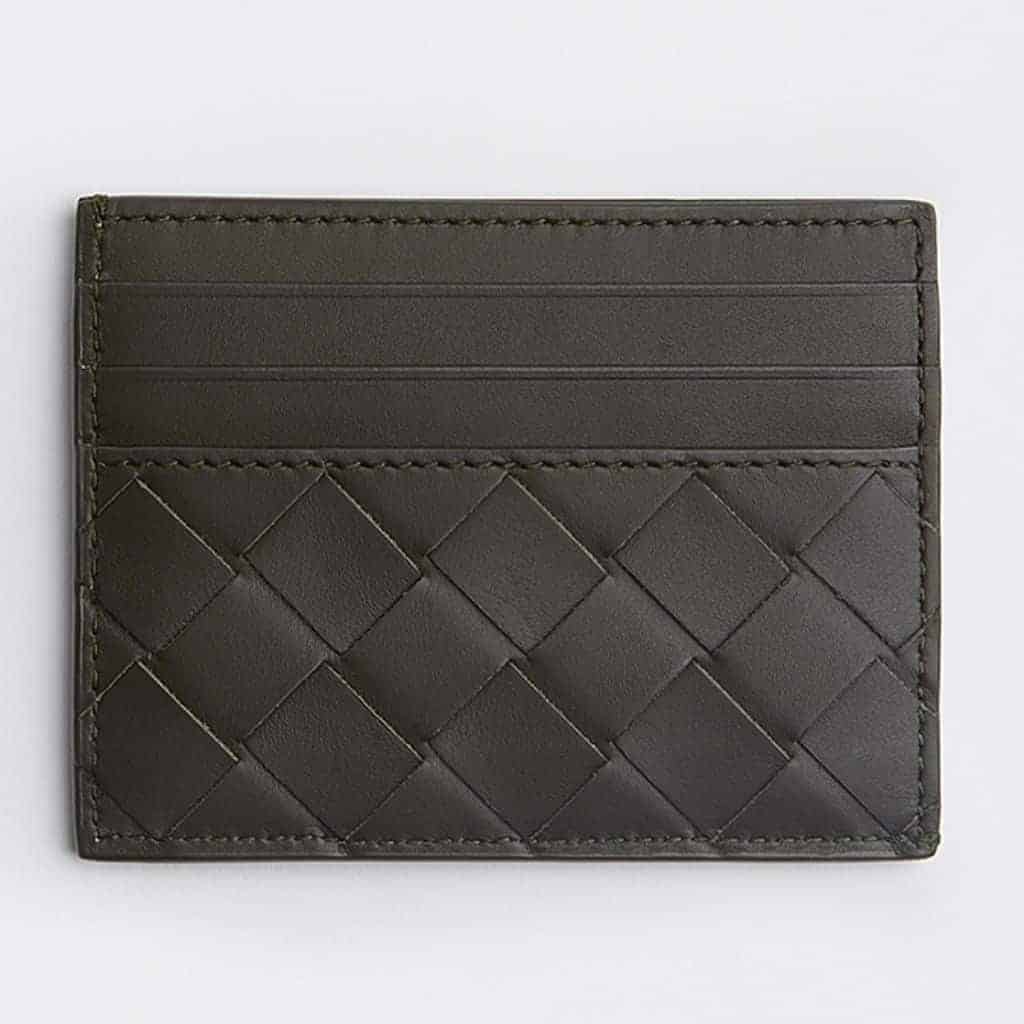 Bottega Veneta is known for its classic woven design. The card case features woven Nappa leather and has three card slots on each side.
There's also a central compartment, which you can access from the top or side. You can fit receipts or cash in it.
The slim profile, distinct design, and minimal style make the Bottega Veneta card case a must-have.
Buy the Card Case from Bottega Veneta for $320.
9. Gucci GG Marmont Leather Wallet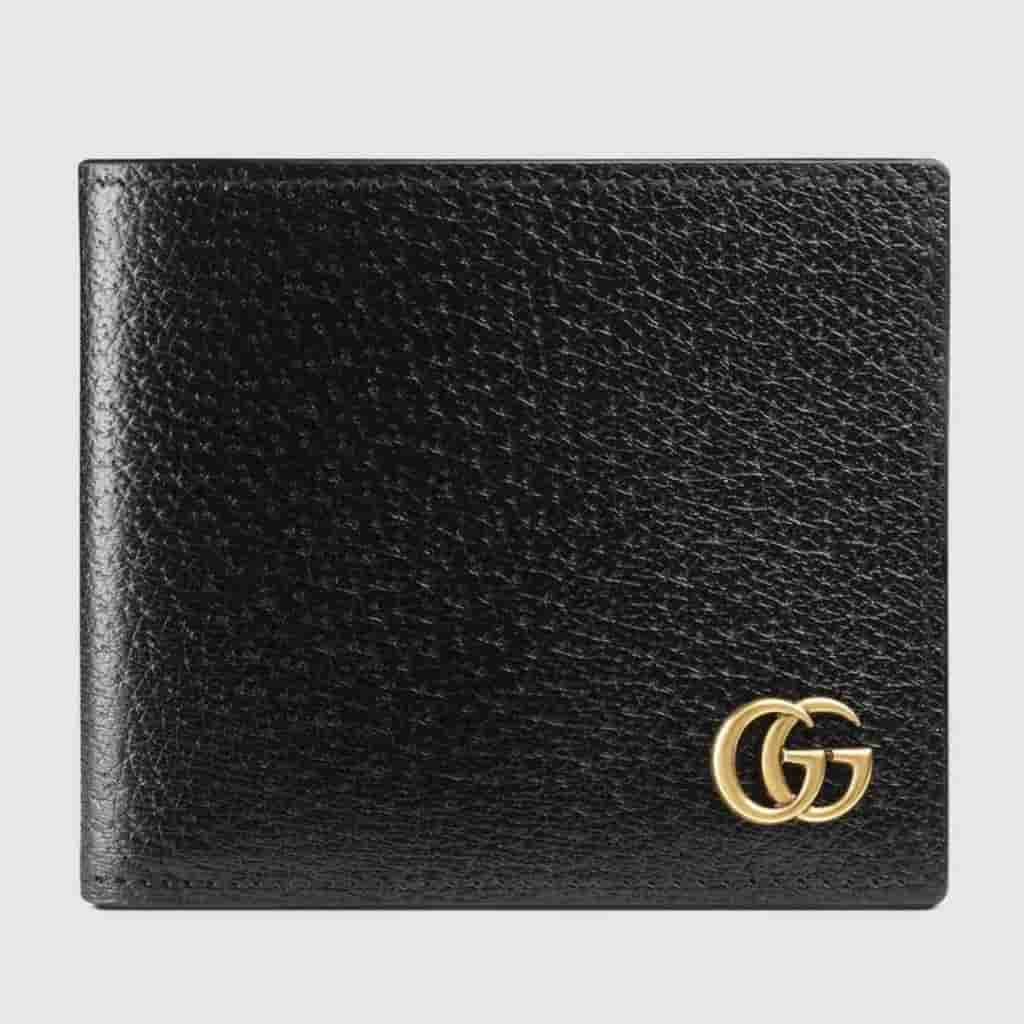 Gucci's GG Marmont wallet offers a timeless look because black and gold go together very well.
It's made with calfskin leather and styled with brass Double G hardware. There are 8 card slots and two bill compartments. You can fit all of your essentials in it.
The Marmont wallet is the perfect choice if you're looking for something that'll last many years without worrying about fitting in with a trend.
Buy the GG Marmont Leather Wallet from Gucci (opens in a new tab).
10. Bellroy Card Sleeve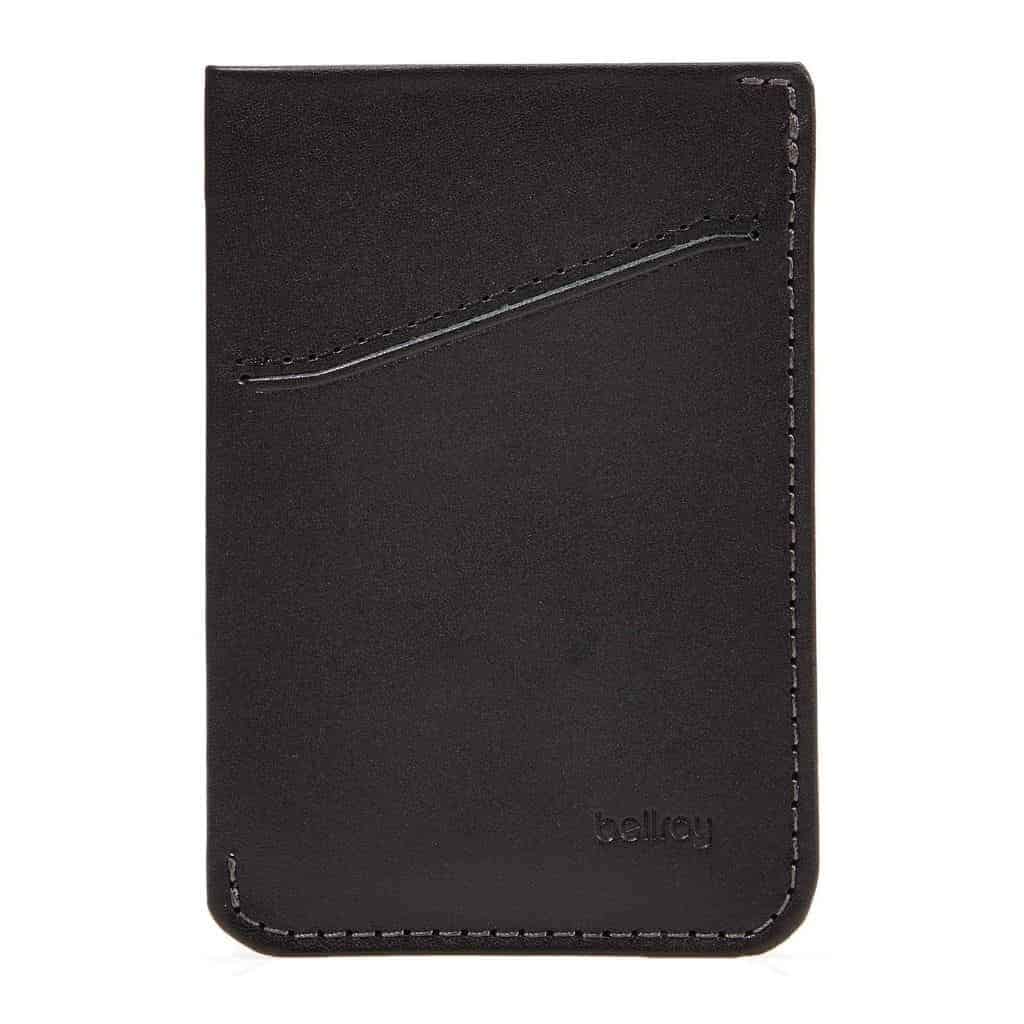 The Bellroy Card Sleeve is the ultimate minimalist wallet. It can hold up to 8 cards, and you won't be able to tell because of its ultra-slim profile.
One of the most convenient features is the pull tab, which is used for your main card storage. It allows you to quickly access your go-to cards.
Aside from the pull tab, it has quick access slots on the front and back. You can put a card, cash, or anything that you need to easily take out.
Buy the Card Sleeve from Bellroy (opens in a new tab).
11. Shinola Slim Bifold Leather Wallet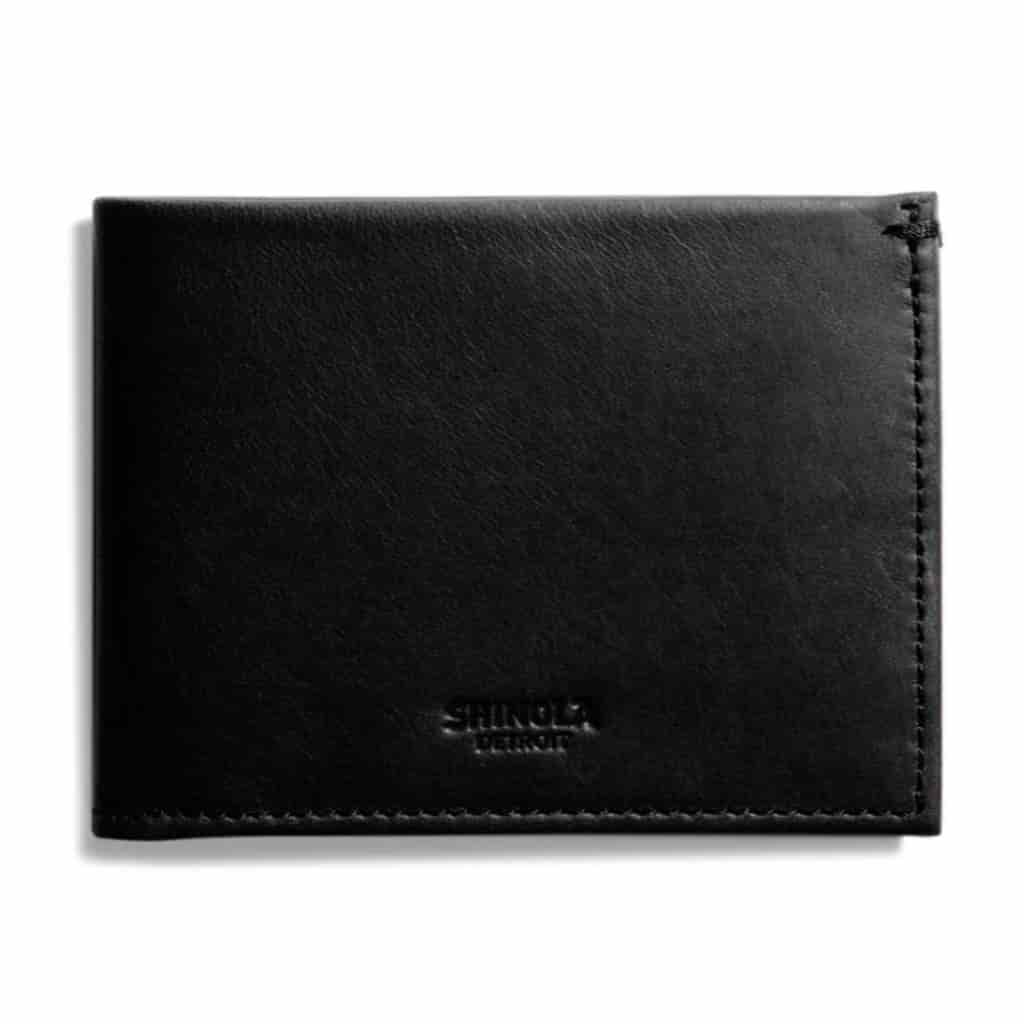 Shinola is known for having luxury goods that are made in America. The Slim Bifold Leather Wallet is a great example because it's made from vegetable-tanned Horween leather.
Its high-quality leather means that it looks good and is durable. It has 6 card slots and a compartment for cash.
Overall, it's an elegant, all-black leather wallet that's perfect if you want something that's American-made.
Buy the Shinola Slim Bifold Leather Wallet from Nordstrom (opens in a new tab).
12. Fossil Magnetic Card Case Wallet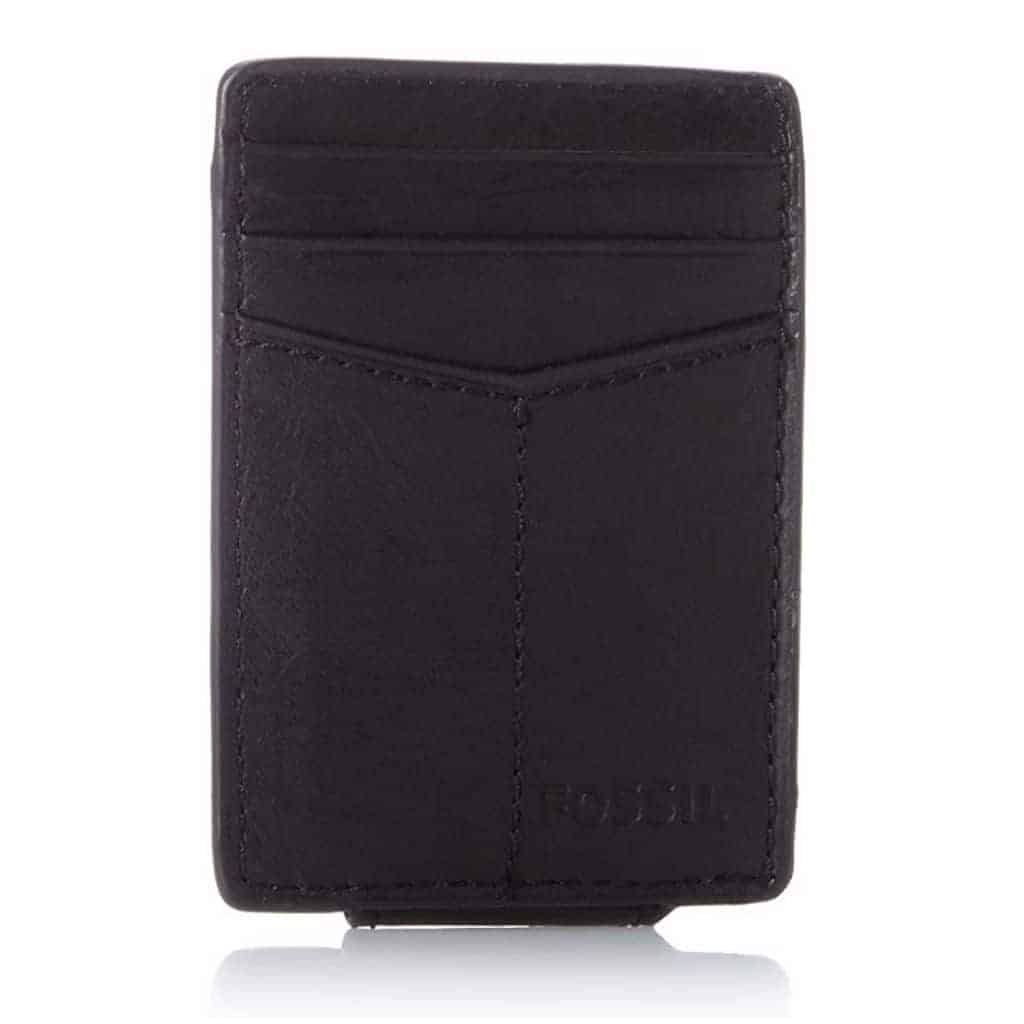 Fossil is the top brand for budget-friendly wallets. The Magnetic Card Case Wallet has a money clip, slide pocket, three card slots, and RFID-blocking capabilities.
Although it's a budget wallet, it still provides value. It offers a minimalistic design and is capable of holding all of your essentials.
Buy the Fossil Magnetic Card Case Wallet from Amazon (opens in a new tab).
Frequently asked questions
What are men's long wallets called?
Long wallets are also known as a coat wallet, breast wallet, or checkbook wallet.
Are men's Coach wallets worth it?
Coach wallets are worth the price because it's the middle-ground between budget and luxury. They're sturdy, durable, and can fit a good number of cards.
How many wallets should I have?
One wallet is enough for most men. However, you can also have one bi-fold and one card case. Multiple wallets may be beneficial based on your lifestyle.
What's the best color to have for a wallet?
A black wallet is the best to have because it's the most sleek and versatile.
Where should I carry my wallet?
Your wallet should be in the front pocket of your pants or your jacket. These two locations will keep your wallet safe and will be the most comfortable to carry.
Conclusion
The perfect wallet does more than hold your cash, cards, and ID. It also shows that your tasteful and is a way to portray your style.
Since a wallet is something you'll have for many years, it's worth investing in a high-quality one that you love.
Featured image courtesy of Pexels.
About David Em
Founder
David Em is the founder of Next Level Gents, the ultimate destination for tips and advice about style, grooming, fitness, and success.