From wallets and passport covers to backpacks and tech kits, Bellroy is known for its high-quality accessories.
Estimated reading time: 6 minutes
We receive a commission on purchases made through links on this page. For more information, read Affiliate Disclosure.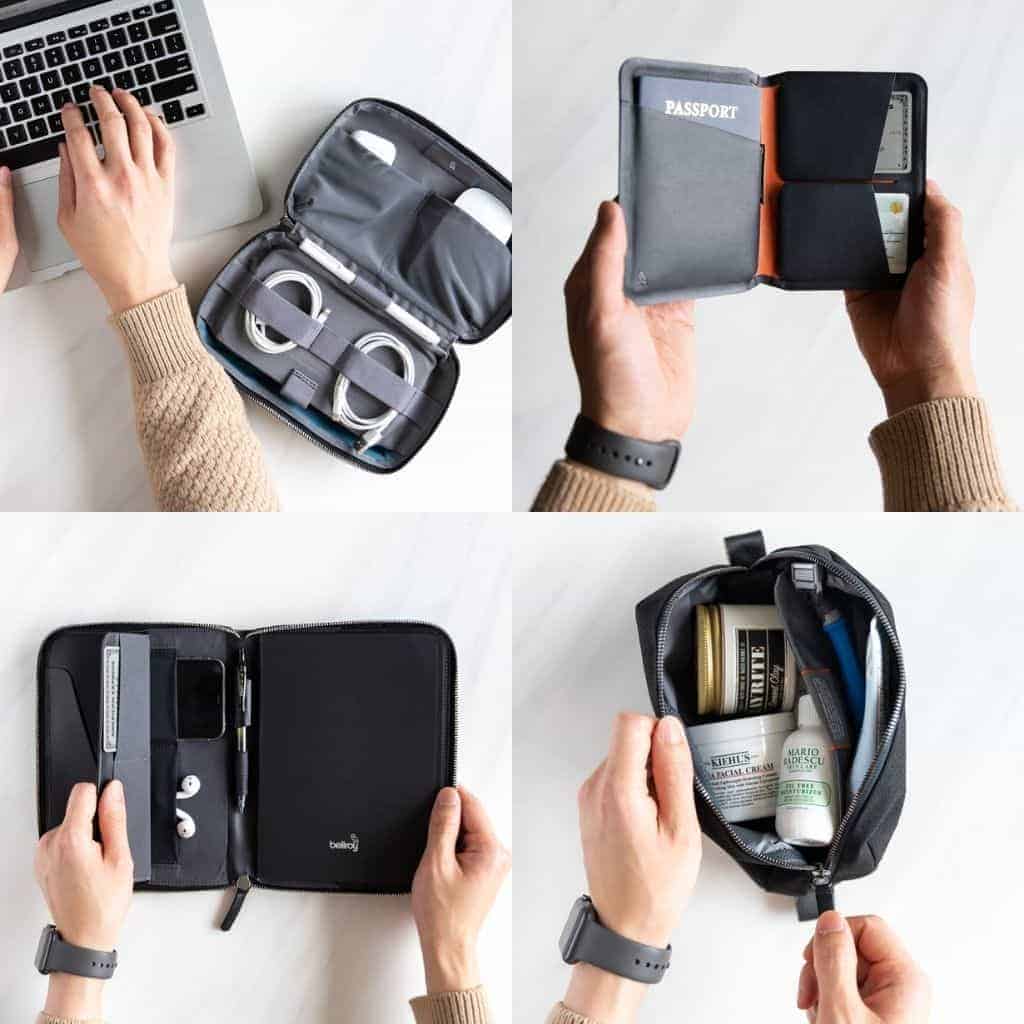 Overview of Bellroy
Bellroy is an Australian accessories brand that was founded in 2009 by Andrew Fallshaw, Hadrien Monloup, Lina Calabria, and Matthew Fallshaw.
They offer everyday accessories that are minimally designed and made with quality materials.
Initially, their traction grew because of a slim wallet, which is now called the Slim Sleeve. With the wallet, Bellroy had a goal to show the world how slim a wallet could be, and it was a success.
Soon after, they came out with several other products and continued to grow from there.
Additionally, they began to focus on being a responsible business by being a Certified B Corporation.
They're committed to making sustainable accessories by crafting their products from recycled and plant-derived materials and sourcing leather with the least amount of environmental impact possible.
Review of Bellroy products
The following is a review of several Bellroy products:
Flip Case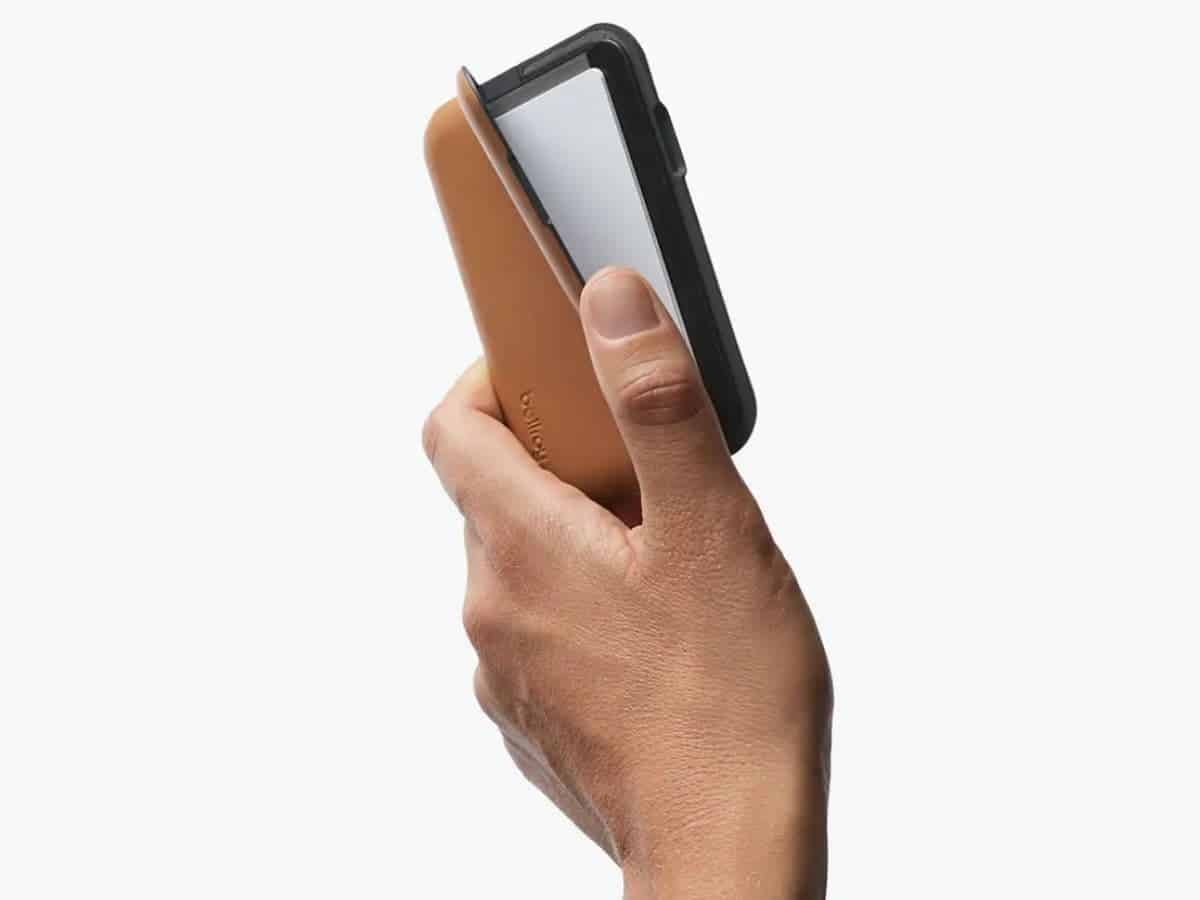 The Flip Case from Bellroy is an excellent minimalistic wallet. It has a slim hardshell that's also RFID-protected.
There are also two compartments, which can hold up to 8 cards or 6 and a few folded bills.
Overall, it's one of the best modern wallets on the market. You can also choose between five different colors of leather.
Buy the Flip Case from Bellroy for $89.
Work Folio A5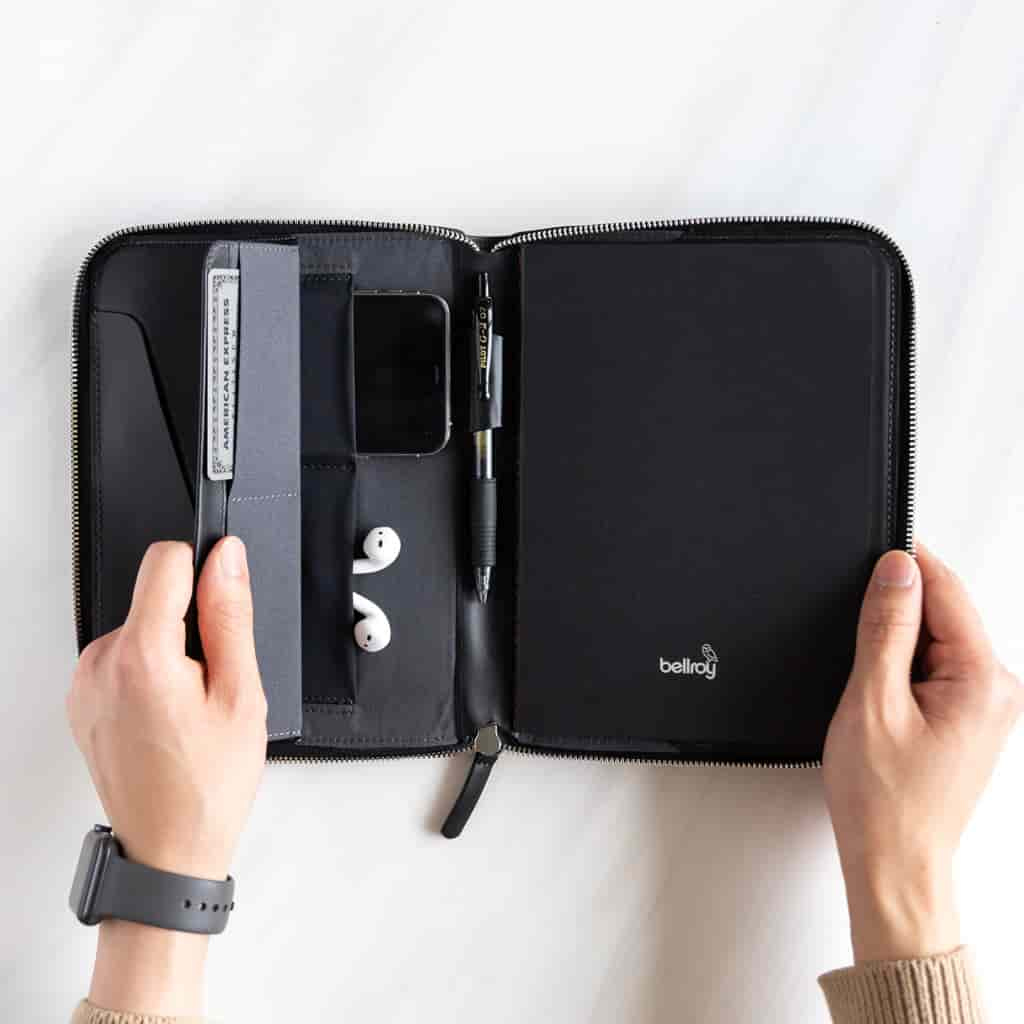 Bellroy's Work Folio A5 keeps your work essentials organized. It fits an A5 notebook, which is 5.8 inches by 8.3 inches, and has a pen holder.
It also has several pockets, which can fit your phone, a small tablet, and up to 6 cards.
Instead of holding all of your work items, you can keep them in one place. The Work Folio has a zip closure, which gives you peace of mind.
You can trust that you won't lose any of your items, and you'll carry them in style.
Buy the Work Folio A5 from Bellroy (opens in a new tab).
Transit Backpack Plus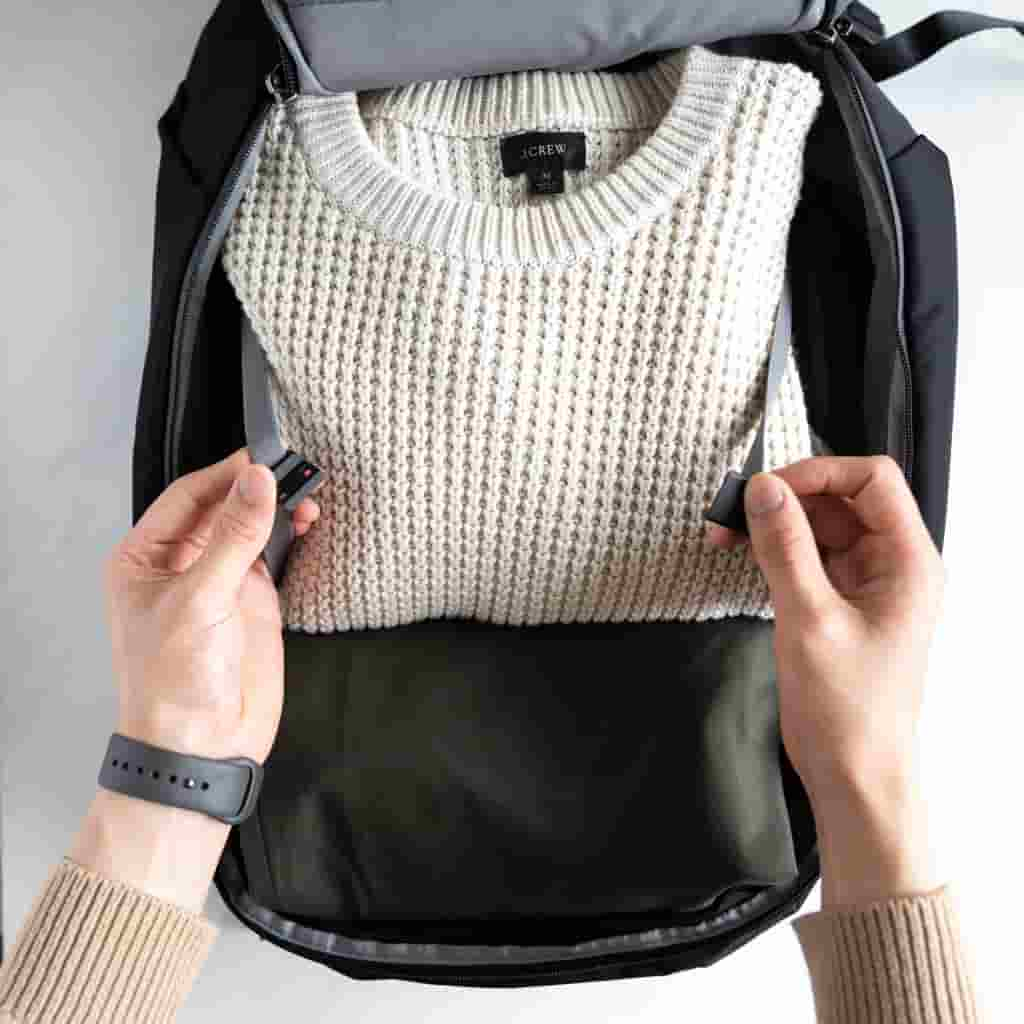 The Transit Backpack Plus is built for packing a spare set of clothes for work, and it's also great for travel because it meets the carry-on size restrictions.
It's made with a water-resistant and recycled fabric, so a little rain won't damage it.
In the backpack, you can fit a 16-inch laptop, wallet, sunglasses, water bottle, clothes, shoes, and it has a key clip to keep your keys handy.
The shoulder straps are padded, and the back panel is contoured, making it a very comfortable backpack.
Buy the Transit Backpack Plus from Bellroy (opens in a new tab).
Tech Kit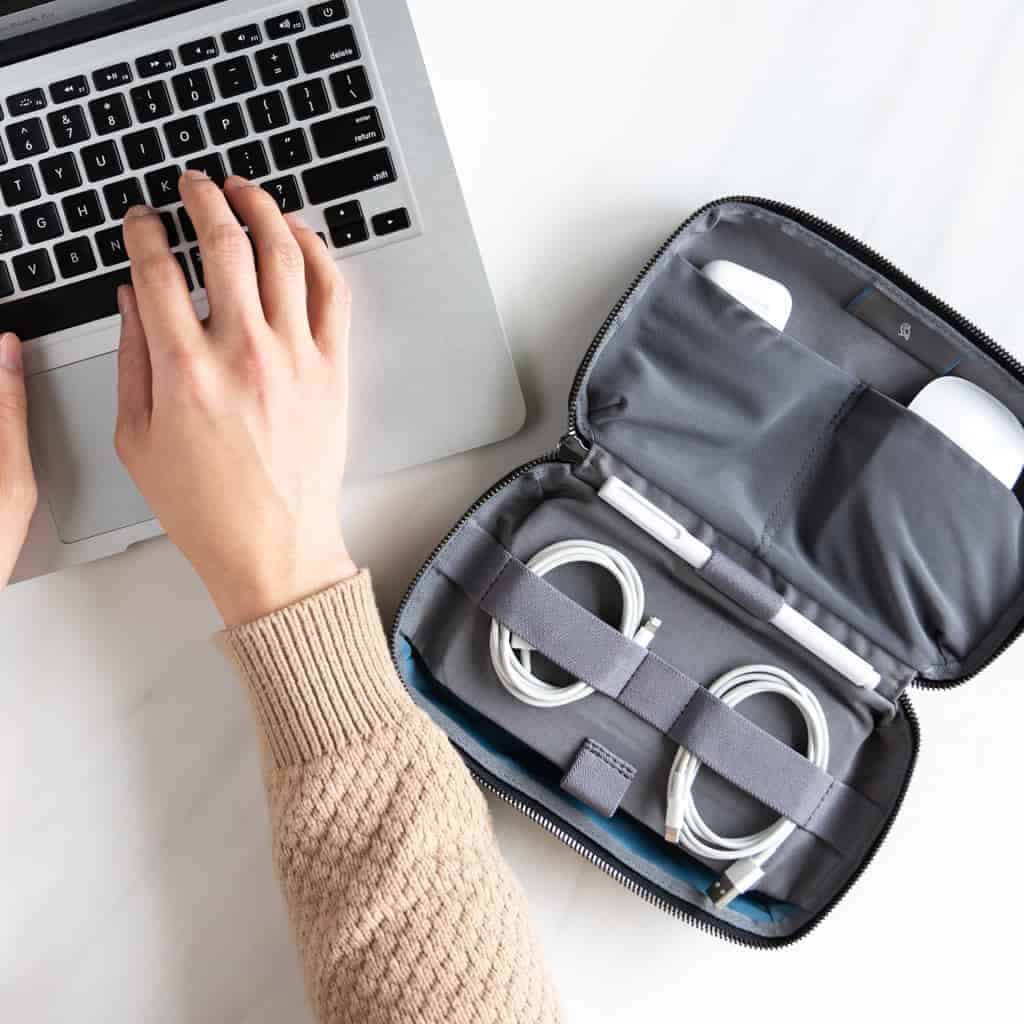 Organize your tech accessories without getting things tangled with a tech kit.
It can fit small accessories, larger ones, such as a mouse and chargers. It also zips out flat, which makes it easier to organize your items.
The tech kit is also made from water-resistant and recycled woven fabric, keeping your tech accessories protected.
Buy the Tech Kit from Bellroy (opens in a new tab).
Apex Passport Cover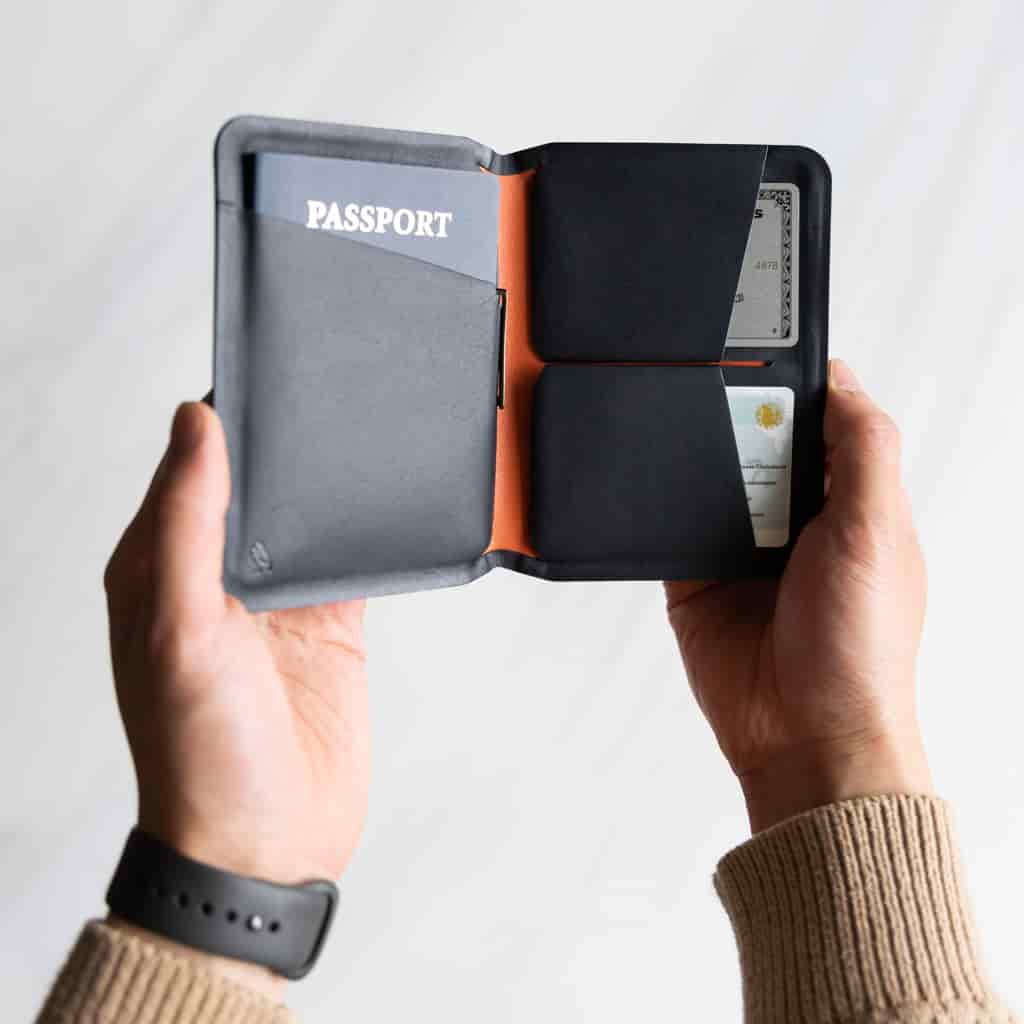 Travel with ease knowing that your passport, identification cards, and credit cards are protected in the Apex Passport Cover.
It's a slim, RFID-protected passport cover that can fit a passport, up to 4 cards, folded bills, and a micro pen.
One of the best features is that the leather is pre-molded, meaning you don't have to break it in over time.
It's also crafted from premium, environmentally certified leather, sourced from gold-rated tanneries in the Netherlands.
Buy the Apex Passport Cover from Bellroy (opens in a new tab).
Dopp Kit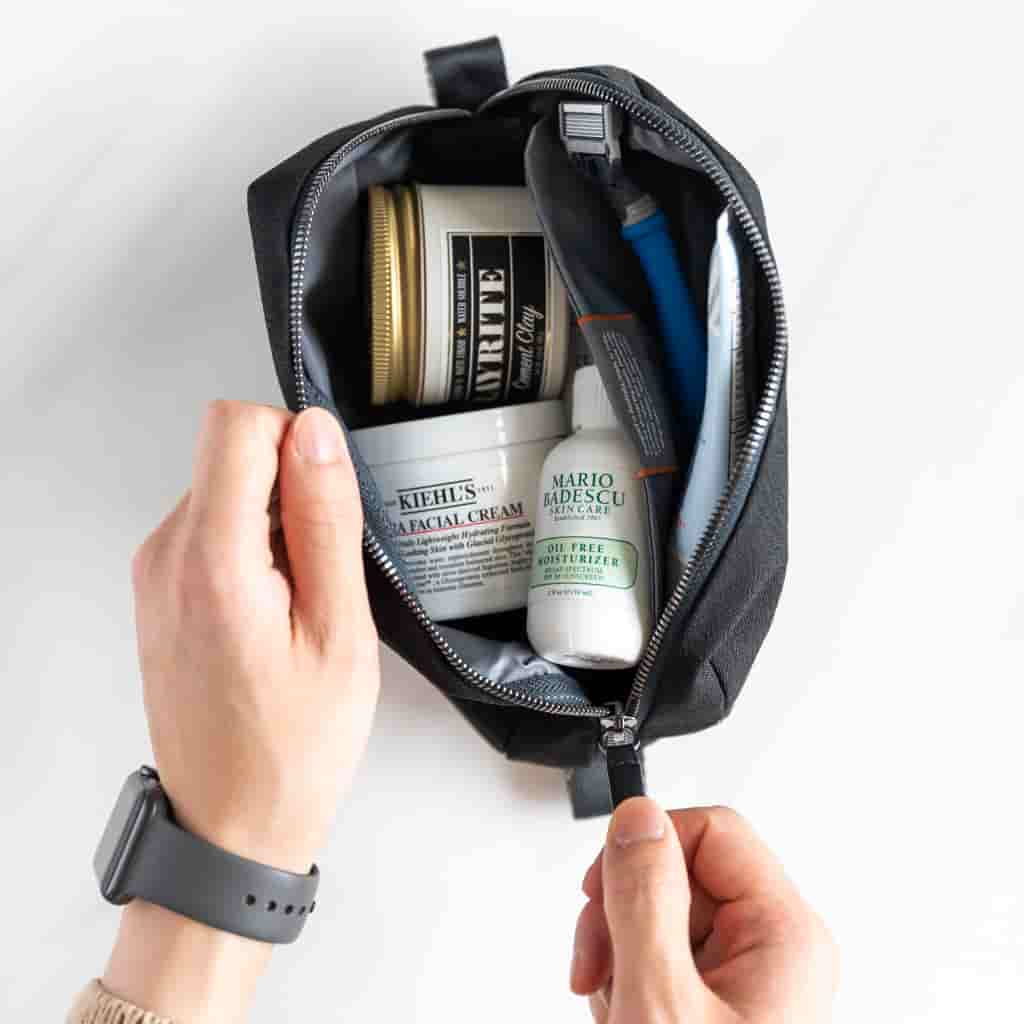 Whether you're using it for travel or keeping things in it at home, a Dopp kit is a must-have to keep your skincare and personal care items in one place.
Bellroy makes one with a water-resistant lining in case you spill something in it. It also has mesh pockets inside so you can have quick access to the things you use often.
Buy the Dopp Kit from Bellroy (opens in a new tab).
Frequently asked questions
Are Bellroy products good quality?
Yes, Bellroy makes high-quality and durable accessories. They use eco-tanned leather, recycled fabrics, and plant-based materials.
Where are Bellroy products made?
Bellroy products are made in China, India, and The Philippines.
Conclusion
Overall, Bellroy is an excellent brand to support because they offer high-quality accessories that are built to last. The minimum styling and premium materials come at a fraction of the cost of a traditional luxury brand.
More resources:
Featured photo by David Em/Next Level Gents.
About David Em
Founder
David Em is the founder of Next Level Gents, the ultimate destination for tips and advice about style, grooming, fitness, and success.