RFID stands for radio-frequency identification. A wallet that blocks it will protect your debit and credit card from being read remotely.
We receive a commission on purchases made through links on this page. For more information, read Affiliate Disclosure.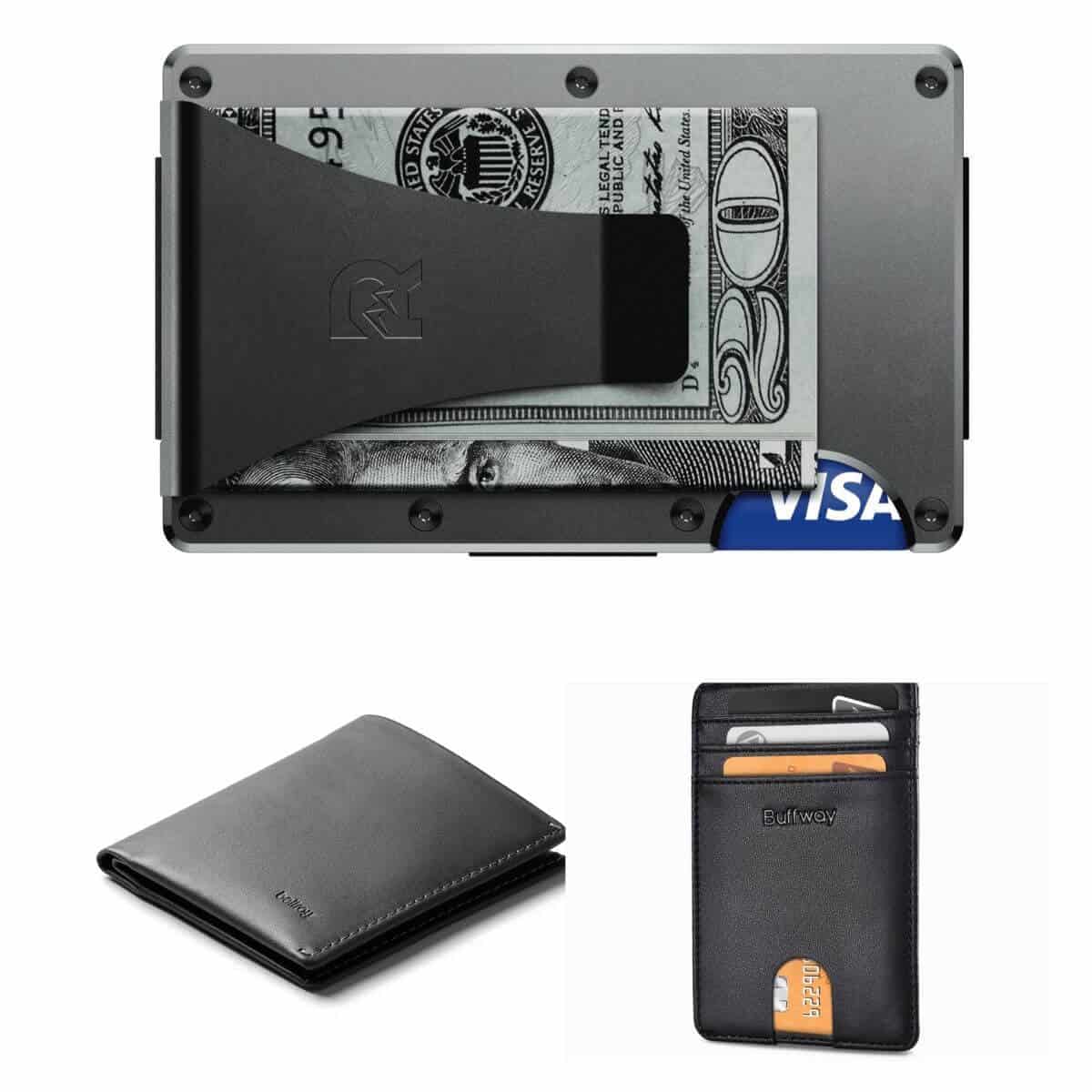 How an RFID wallet works
In general, RFID is a good thing. It's used for tracking and can reinvent the grocery store experience as you won't need to wait in long lines because items can be smart-scanned when you add things to your cart.
When it comes to your debit and credit cards, thieves can use RFID to skim your card numbers. This is where RFID wallets come in. They're made to block people from being able to steal your card numbers.
In addition to protecting your card numbers, most RFID wallets are designed tastefully and have a modern look. They're also popular among the everyday carry community.
Different types and capacities
While you search for an RFID wallet, you'll find many options. Some are made of metal, while others are made with leather. Some have modern and sleek designs, while others look like traditional bi-fold or tri-fold wallets.
Related: Accessories that every man should own
You'll also find wallets with different capacities and ways of holding your cards. That said, depending on the number of cards you have and the type of wallet you like, there are plenty of options.
Best wallets to block RFID
Alpine Swiss RFID Wallet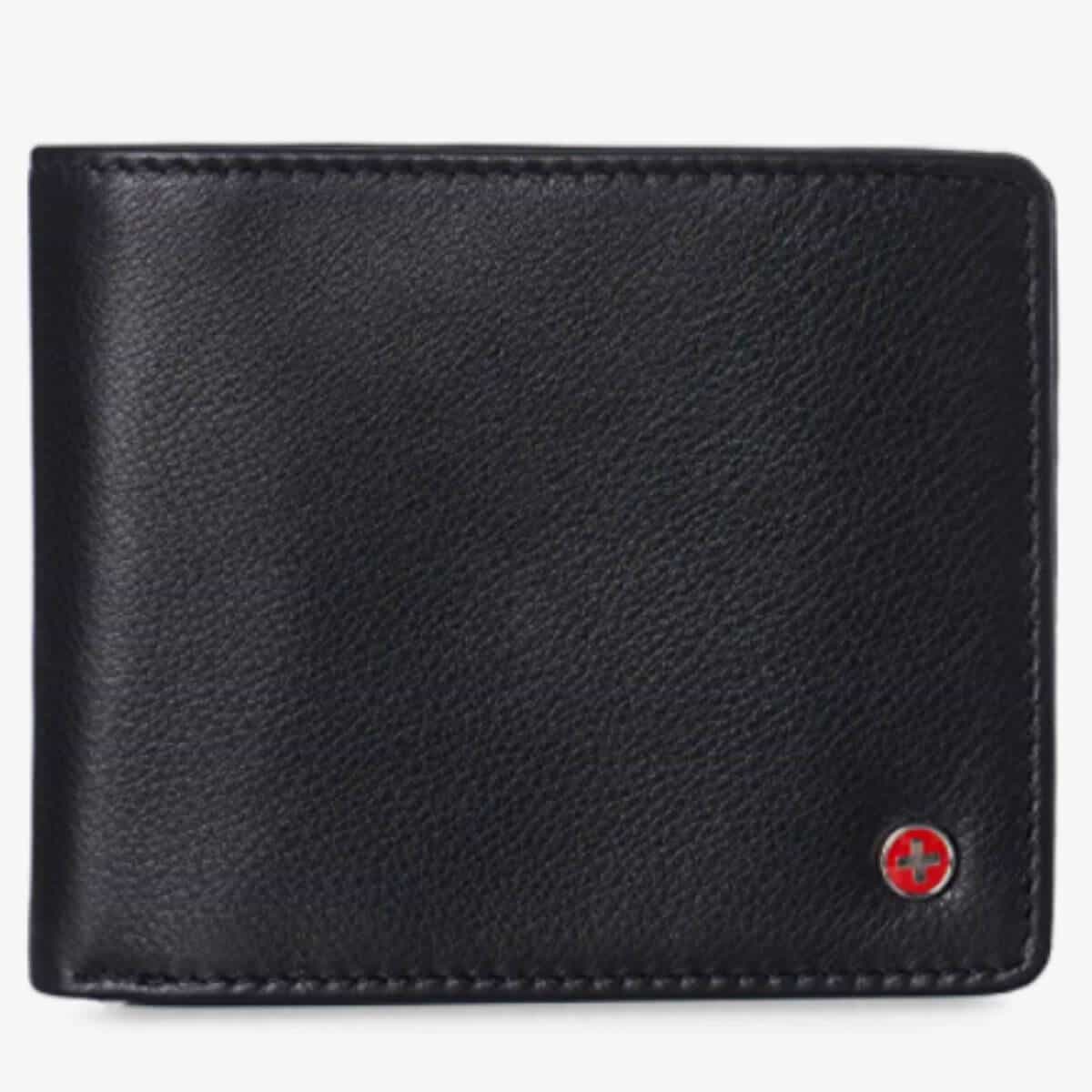 The bi-fold wallet by Alpine Swiss has a classic leather bi-fold look. It has a divider for your bills, two windows for your ID's, ten horizontal slots, and four vertical slots for your cards.
Amazon Essentials Minimalist Wallet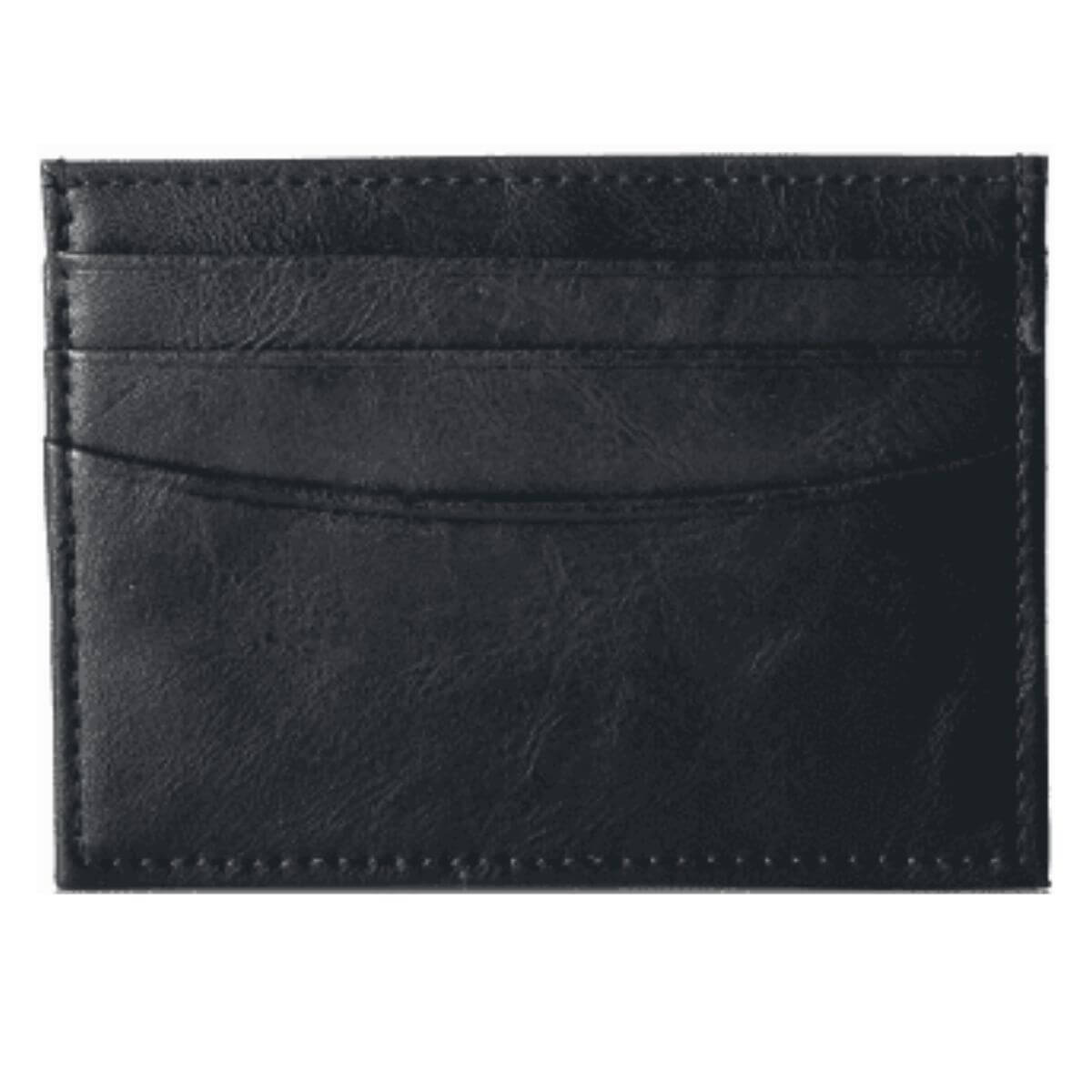 Amazon Essentials has an affordable leather card carrier wallet that has 3 slots for cards, 2 pockets for cash, and one window for your ID. The slim design makes it great for carrying your essential cards.
Buffway Slim Minimalist Leather Wallet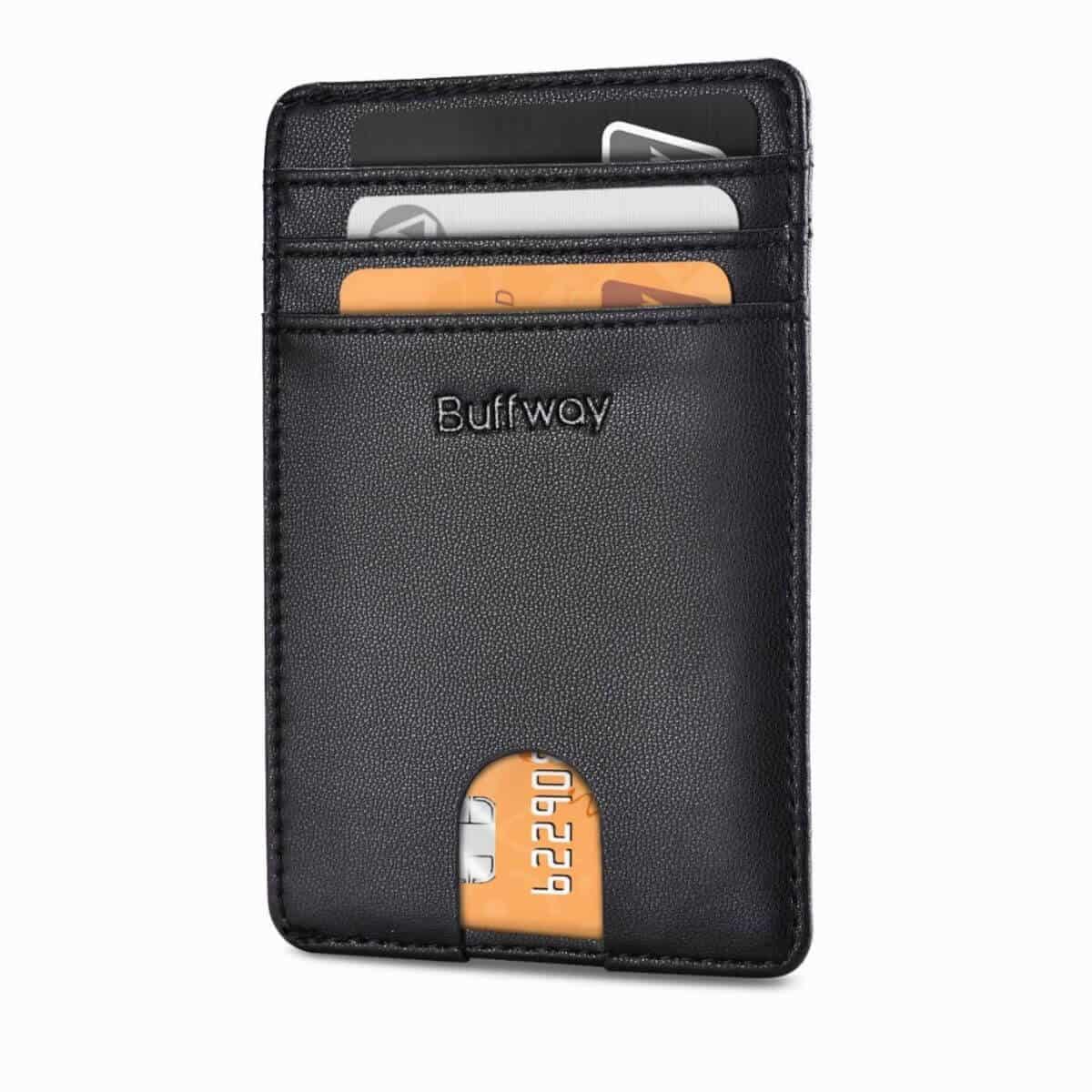 Buffway's cardholder is the perfect RFID wallet for a minimalist. It has space to fit up to 8 cards, and a clear window for your identification card. There's also a middle pocket where you can keep cash, tickets, receipts, or coupons. For being a small cardholder, it can fit quite a bit.
Access Denied Trifold Wallet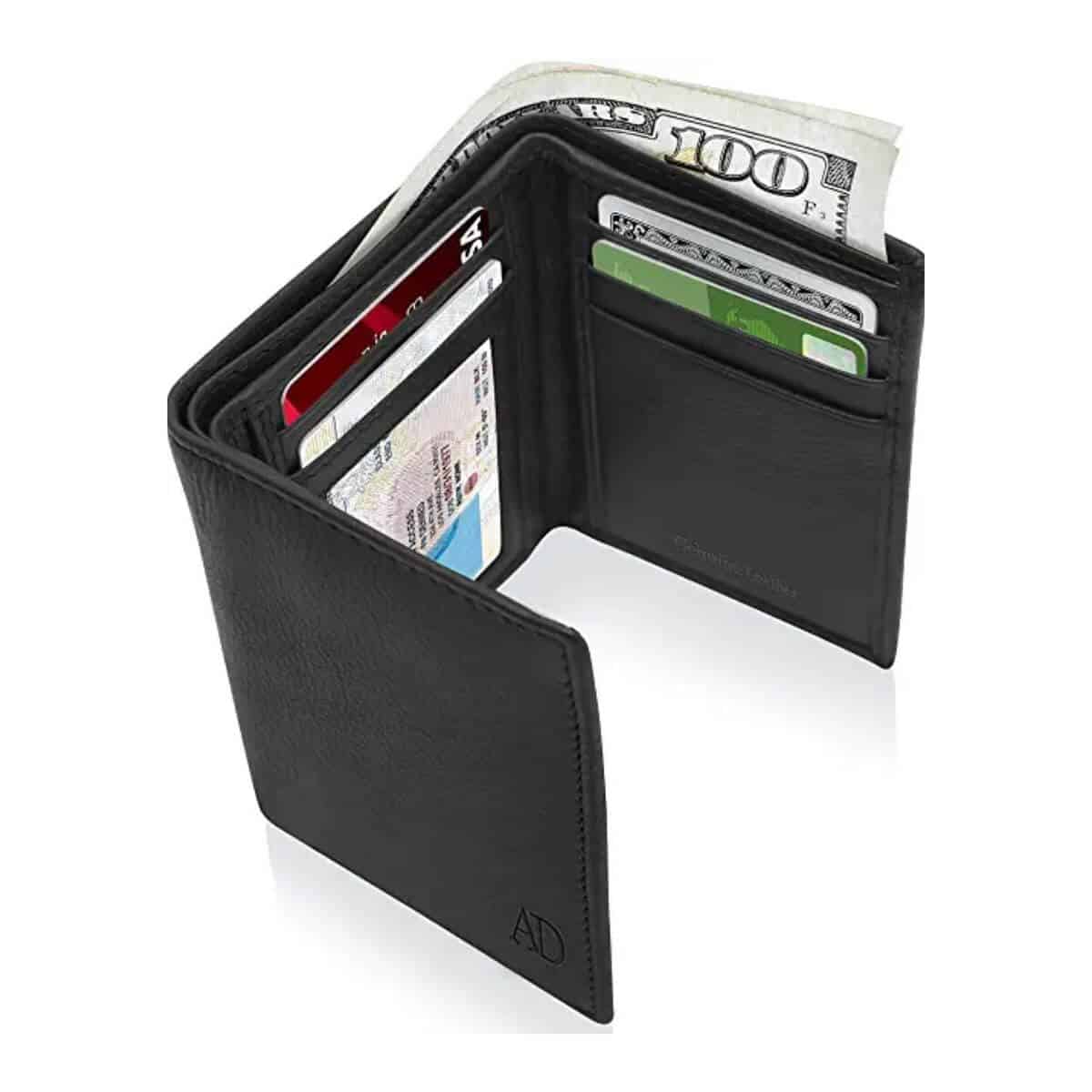 The access denied tri-fold wallet has a traditional leather wallet design. It has 7 card slots, 3 pockets for other items, 2 compartments for cash, and a window for your ID.
TUMI Alpha Global Wallet
Tumi is known for their suitcases and travel bags. However, they also make a great RFID wallet. The Alpha Global Wallet is made of nylon, has four card slots, four slit pockets, and a coin pocket.
Roco Slim Wallet with a Money Clip
The design of the Roco is similar to that of The Ridge. It's an aluminum wallet with a money clip that can hold up to 20 cards. The sleek design keeps everything compact, making it a minimal wallet.
The Ridge Wallet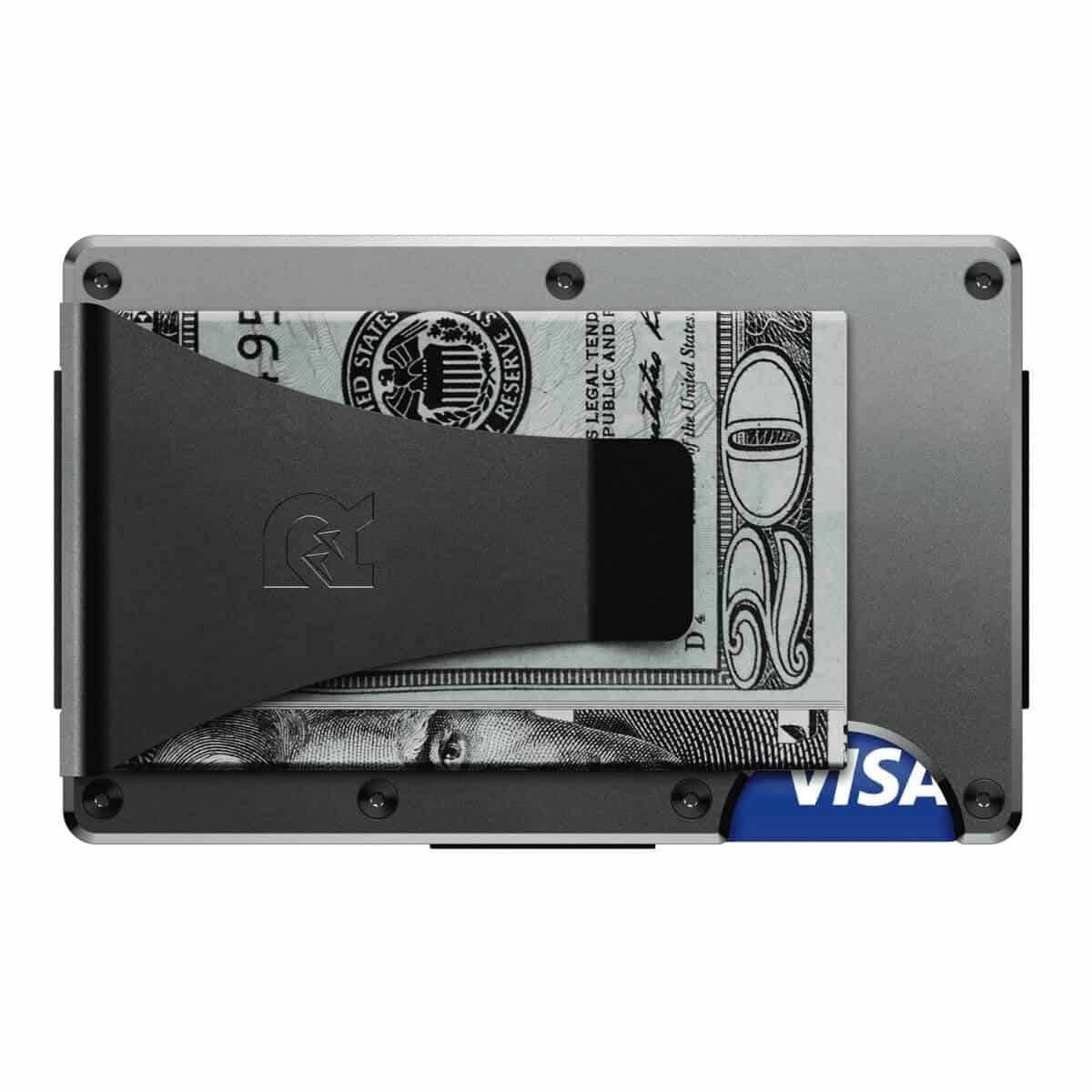 The Ridge is one of the recognizable brands when it comes to minimalist RFID blocking wallets. It's a durable wallet made of metal and can fit up to 12 cards. For cash, you can either select a clip or strap.
Bellroy Note Sleeve with RFID Protection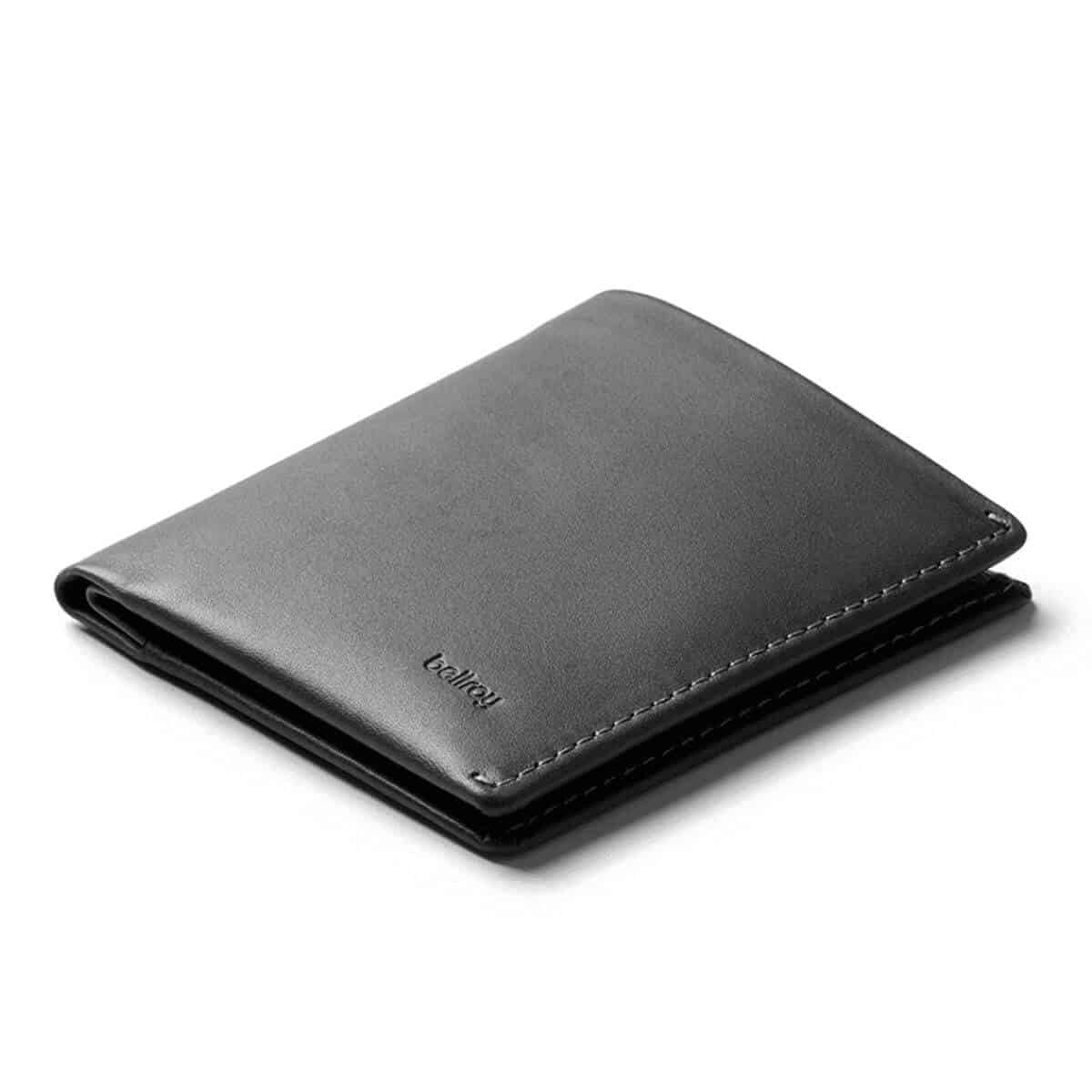 Bellroy is known for its leather goods. You can fit cash, coins, and up to 11 cards in the Note Sleeve. It comes in many colors and has a tab to keep documents or small items inside.
Bellroy Hide and Seek Wallet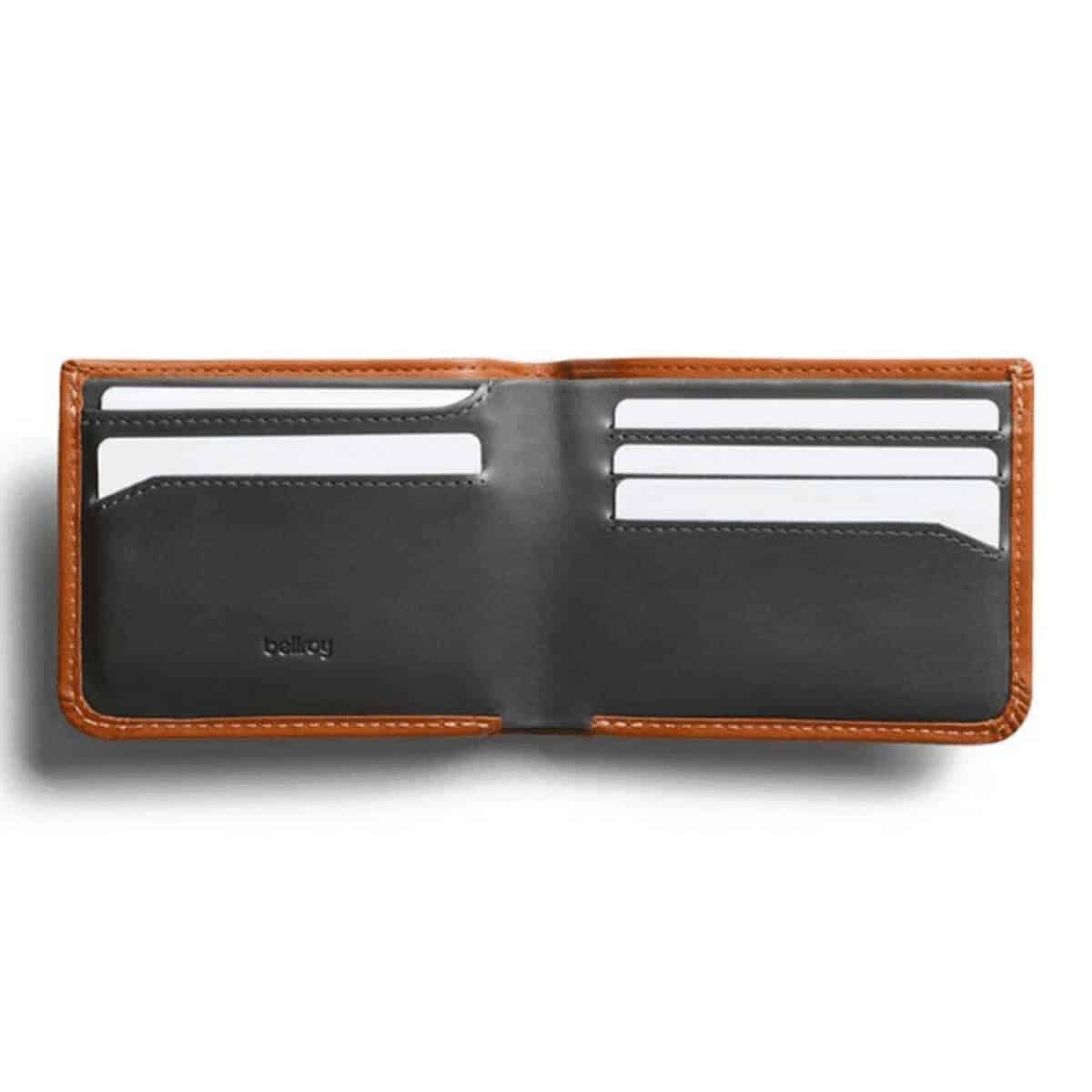 The Bellroy Hide and Seek is a bi-fold wallet that can fit up to 12 cards. It has a hidden bill section for you to store cash and comes in several great colors.
Timberland RFID Blocking Security Wallet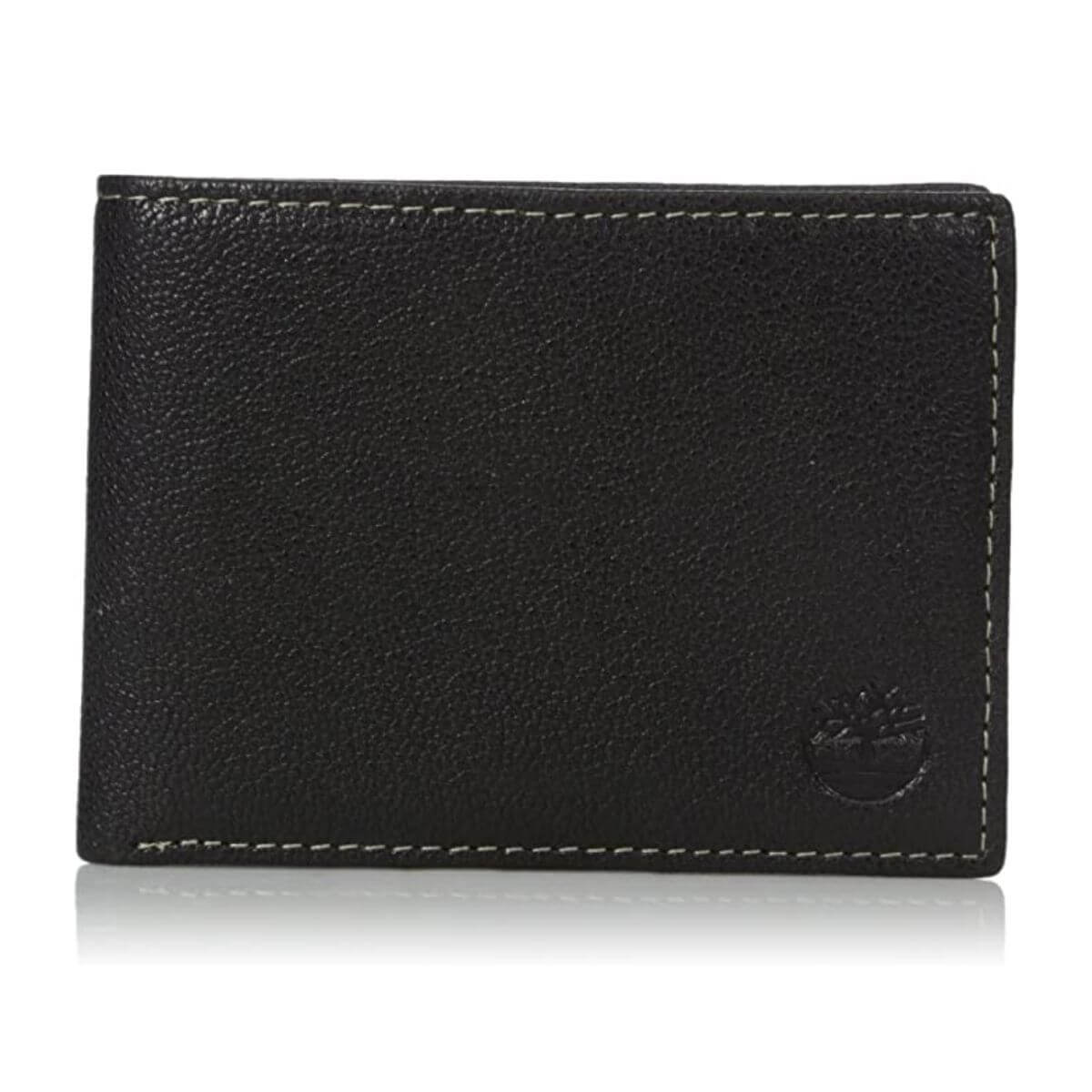 The Timberland RFID wallet has 6 card slots, 2 slip pockets, and a removable Passcase, which has 2 windows for your ID's. It also has a cash pocket that's separated in two.
Frequently asked questions
Is RFID theft real?
Yes, it's also known as wireless identity theft.
Can an RFID wallet ruin my cards?
No, RFID wallets won't negatively affect your cards.
Are there better ways to protect my card information?
Yes, there are better ways to protect your card information than to use an RFID wallet. For example, digital wallets such as Apple Pay, do a good job of protecting your card information. It's a secure and contactless payment method, which is helpful because you don't need to carry your physical card.
Conclusion
RFID wallets are functional because they protect your cards from getting skimmed, and they look great. Whether you like the design of a traditional wallet or modern ones, you'll be able to find an RFID wallet that fits your style. Although they aren't absolutely necessary, and you can protect yourself more through digital payments, they're still great if you carry physical cards.
More resources:
Featured photo courtesy of The Ridge, Bellroy, and Buffway.