Sandals are Summer footwear staples. They're comfortable, durable, and allow airflow for your feet. We'll teach you how to wear sandals, stylishly.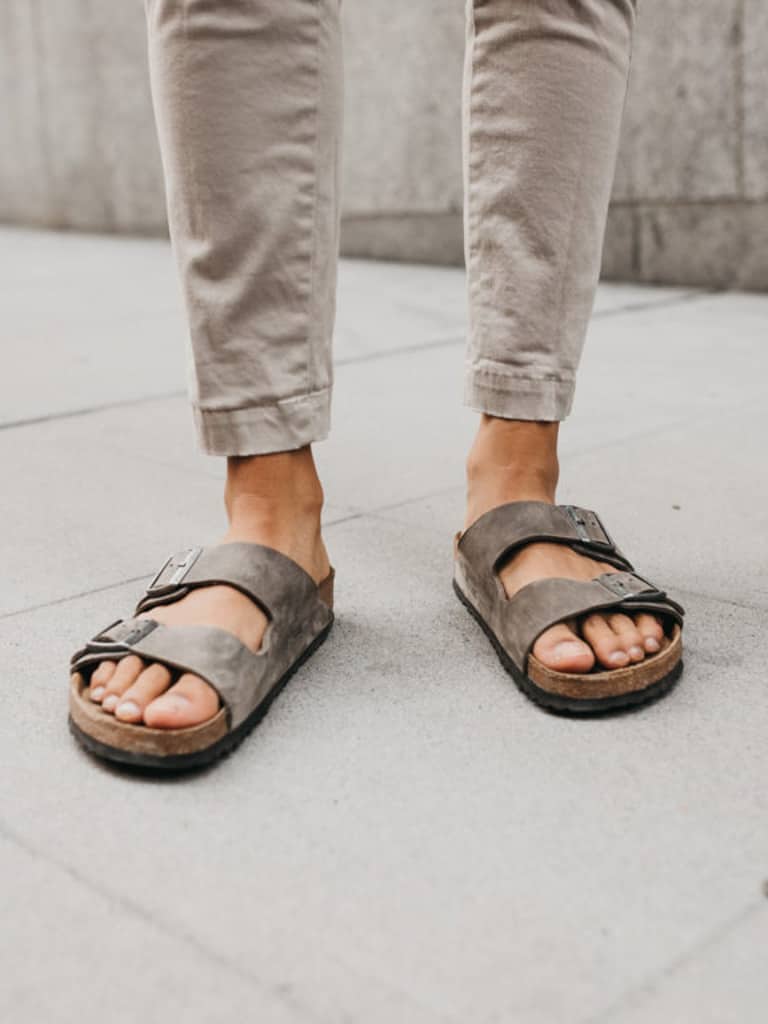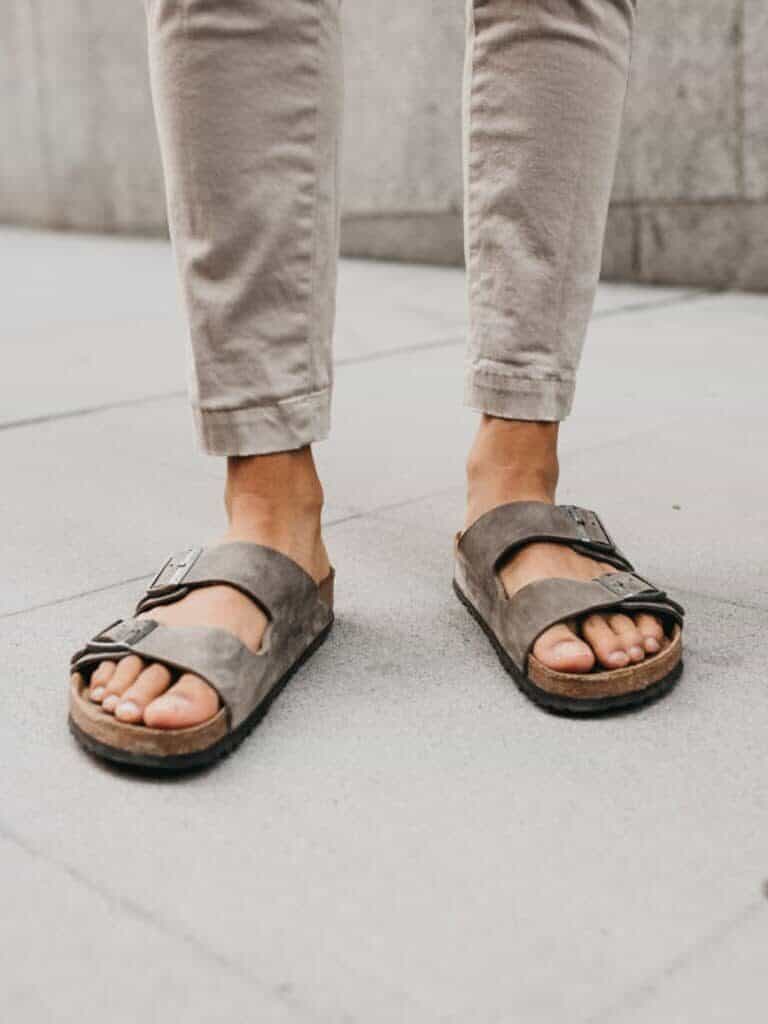 This post contains links to products from one or more of our advertisers. We may receive compensation when you click on links to those products. For our affiliate disclosure, visit this page.
Forget the Reputation
Sandals get a bad wrap and rightfully so, most men don't wear them stylishly. However, forget the bad reputation. Sandals are practical and essential for the Summertime.
Why Do You Need Sandals?
They're more than what meets the eye.
Versatility
During warmer weather, you can wear sandals every single day. You can wear them for a day at the beach, a walk in the park, an easy hike, and when you're running errands.
Versatility is a key reason that you need to have a pair of sandals.
Functional
Sandals are open-toed shoes. This is vital for hot weather because you'll get airflow for your feet.
When your feet are stuck in a shoe and socks, they can get sweaty and uncomfortable. A slight breeze will naturally cool your feet when you're wearing sandals.
Durability
Sandals are also very durable. The straps on top of your feet and the thick sole below makes them great for daily wear and tear.
Durability is another key reason to get sandals because you won't need to replace them as often as another summertime favorite, the flip-flop.
Seasonal
Sandals are a seasonal footwear item. Their main purpose is to keep you cool during the warmer months.
By owning a pair, you won't need any other shoes for the Summer and they can be your Summer staple.
How to Wear Sandals
Now, we'll talk about how to wear sandals.
Sandals and Shorts
This combination is a Summer classic. Pair sandals with shorts, and you'll have a perfect and casual summer outfit.
Sandals and Cropped Pants
Cropped pants are great for the Summer because they're shorter, which gives your ankles airflow. Combine a pair of cropped pants with sandals if you don't have or want to wear shorts.
For tops, you can wear a tee-shirt or a button-up with the sleeves rolled up.
Sandals and Rolled Up Pants
This shoe and pants combination is similar to the previous one. Rolling up your pants allows you to determine the length of your pants. For smarter occasions, roll up a pair of chinos or trousers.
What Not to Wear With Sandals
Avoid wearing socks or baggy pants with sandals. These two scenarios don't look stylish at all.
Ready to Wear Sandals?
Sandals are meant to give you comfort and style. They are a Summer staple for that reason.
When you learn how to wear sandals properly, you'll look stylish and stay cool throughout the Summer.
Stay connected with us on Instagram and Facebook!
This post was originally published on June 28, 2018.