Dress sneakers are shoes that don't have raised heels and are made with a rubber sole. They're typically made of leather or suede.
We receive a commission when you buy through affiliate links on this page.
What are dress sneakers?
Dress sneakers are minimal shoes that have rubber soles and don't have a raised heel.
Related: 7 dress shoes that you need to know about
Generally, they're made of leather. However, suede shoes are an option, if you're going for more of a casual look.
The purpose of these sneakers is to wear them with a more casual suit, or with smart-casual attire. They look great with chinos, casual trousers, and twill pants.
When you're picking out a pair of dress sneakers, look for one that's sleek, low-top, minimal, comfortable, and a neutral color.
It's also best to pair them with no-show socks, which provide cushioning without being bulky. They also help keep your feet dry. For the best no-show socks that don't slip off, Boardroom Socks is an excellent brand.
Regarding branding, keep it as minimal as possible. You want the shoe to work seamlessly with your outfit, instead of drawing attention directly to a logo.
One of the best parts of having a solid pair of simple sneakers is that you can wear them in any season. As long as it isn't snowing or pouring down rain, they're an excellent choice.
Related: How to clean sneakers
10 best dress sneakers
The following are the 10 best dress sneakers for your wardrobe:
1. Greats The Royale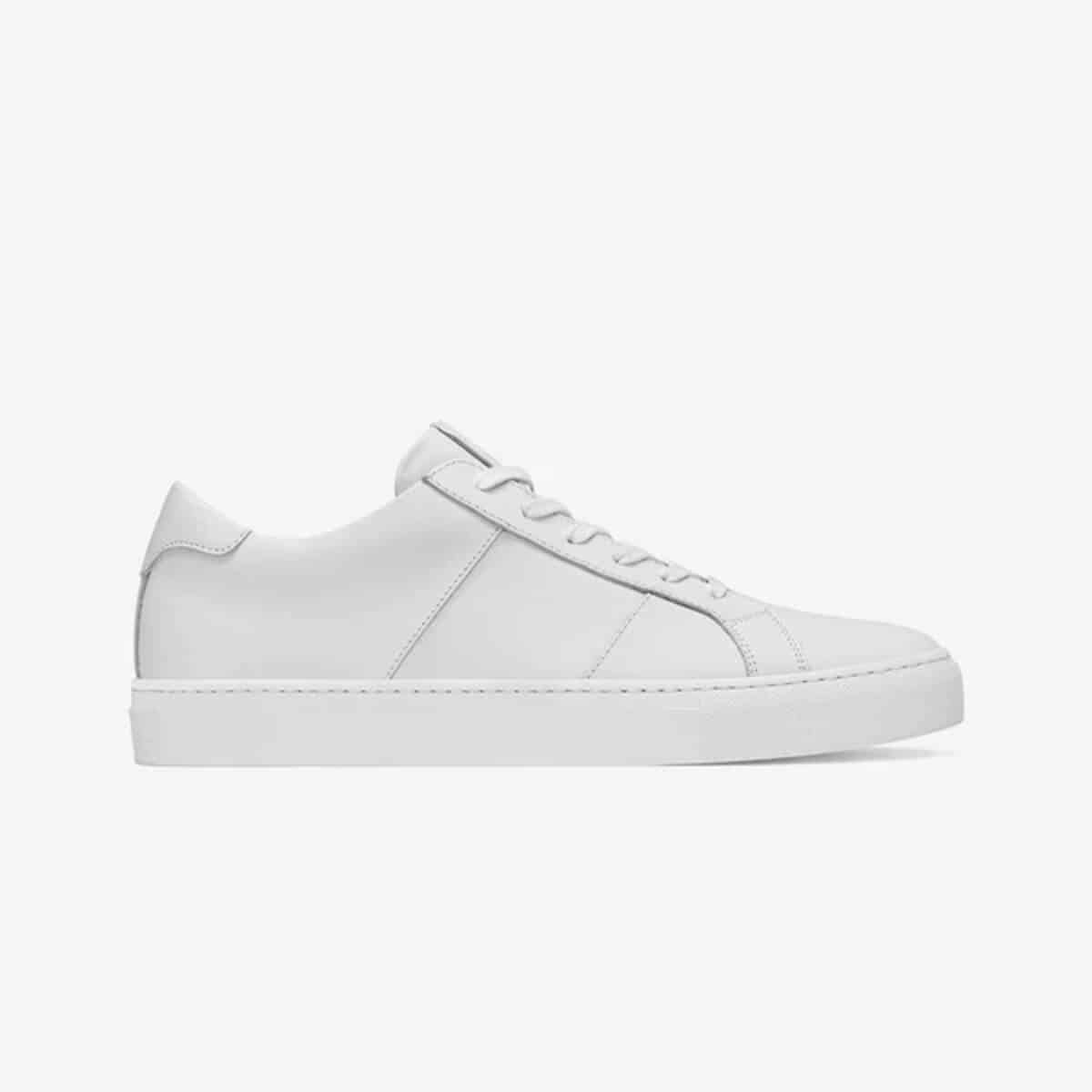 The Royale by Greats is one of the best and most popular choices. It's made of full-grain leather that's sourced from top-rated local Italian tanneries.
The laces are made of waxed-cotton, which makes it water-resistant, and they won't get untied easily. It doesn't have a logo on it, making it a minimal, sleek, and simple shoe.
2. Common Projects Original Achilles Sneaker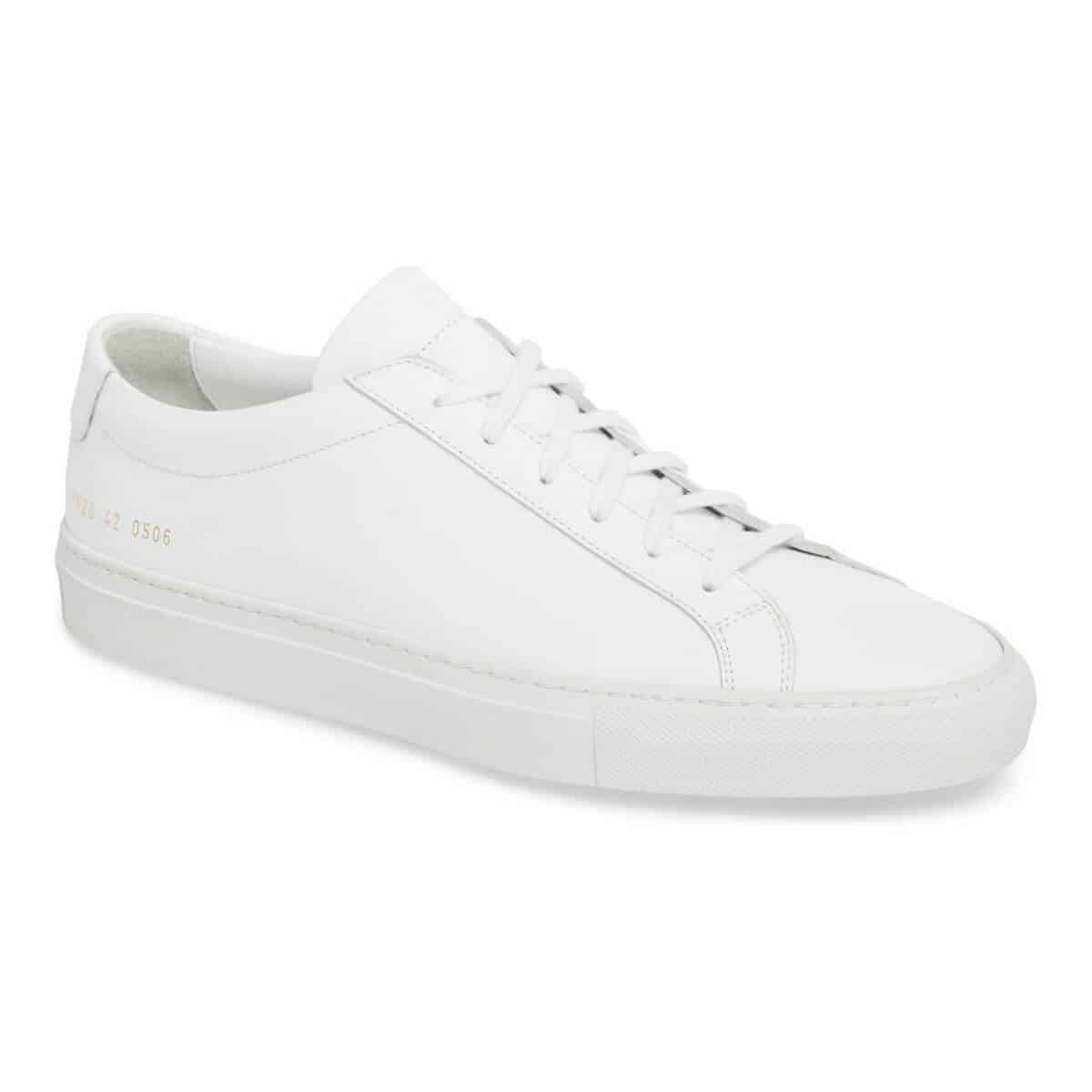 Common Projects has gained a cult-like following thanks to the Original Achilles Sneaker. It's made with a simple design and excellent construction.
One thing that makes the sneaker stand out is that it's stamped with its serial number in gold. It's a subtle detail, that makes it more interesting.
3. To Boot Castle Cognac
To Boot's Castle Cognac sneaker is classy and sophisticated. It's made from Italian mezzo Vitello calfskin, which can easily be dressed up or down. The Castle Cognac sneaker is one that you'll be able to wear for many years, and it'll still look just as good.
4. Cole Haan GrandPro Low Top Sneaker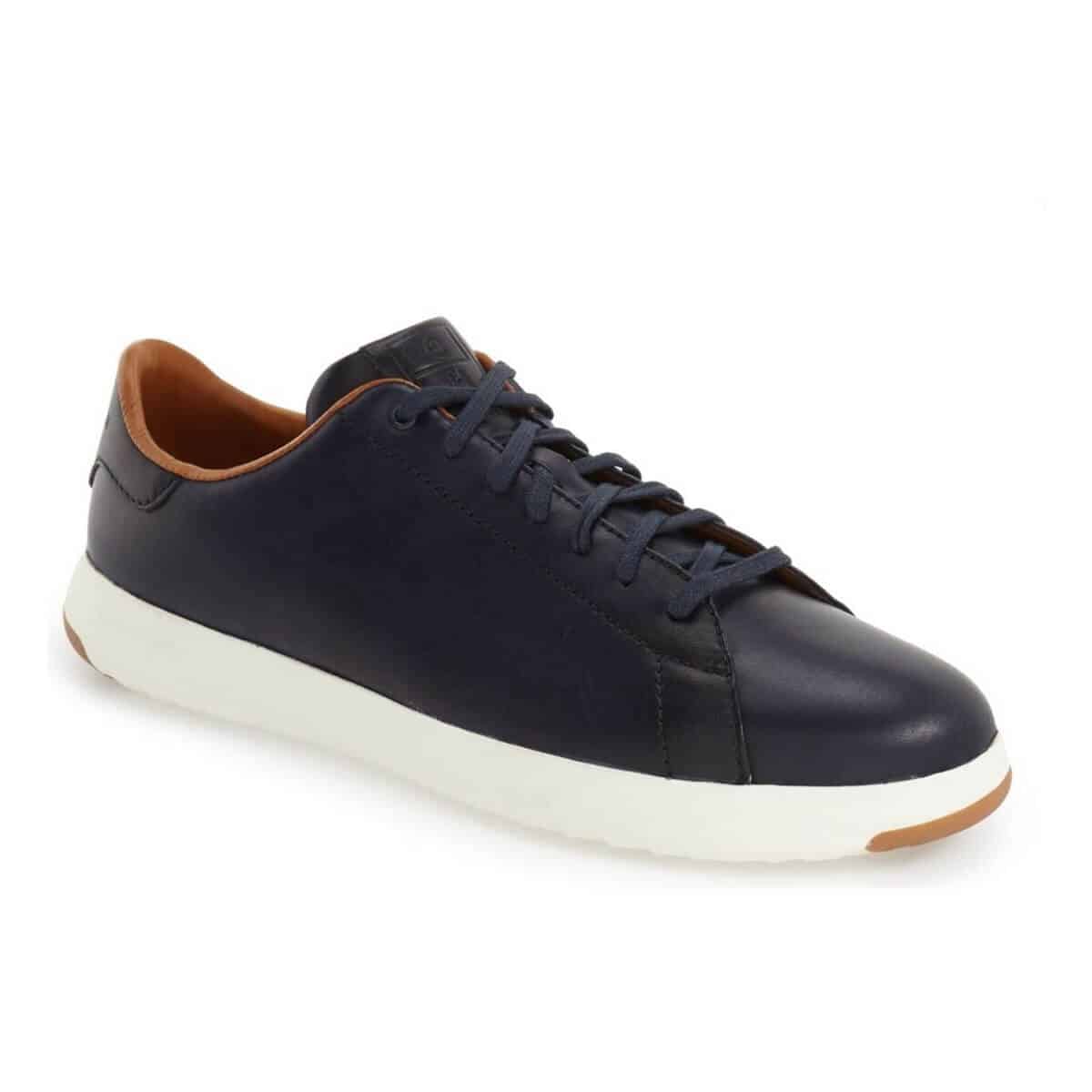 The Cole Haan GrandPro sneaker combines casual with modern. At just over 8 ounces, it's lightweight and comfortable, making it perfect if you walk a lot. It also has rubber pods in the heel and forefoot, which help with traction.
5. Magnanni Warwick Sneaker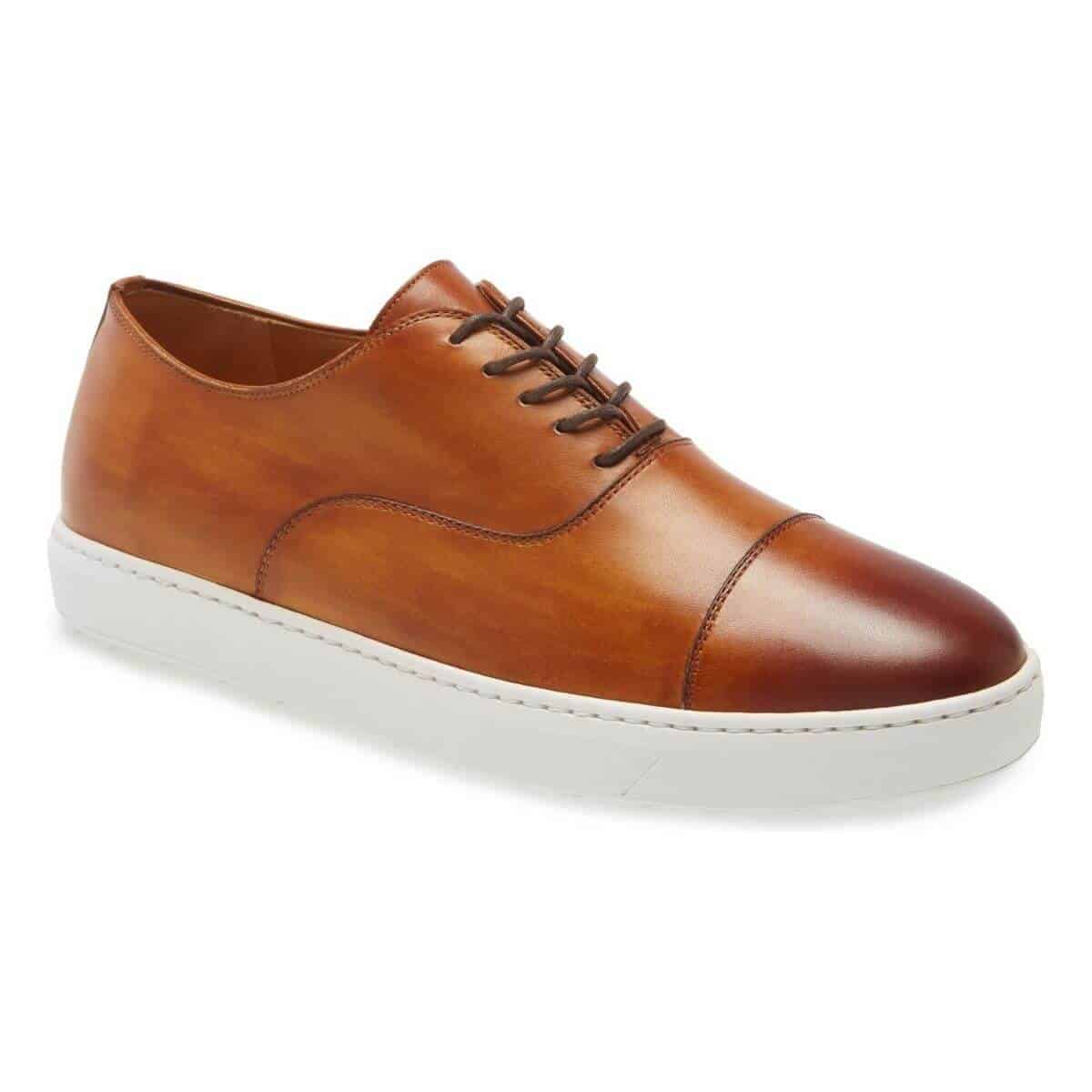 Magnanni's Warwick sneaker is a dressy choice because it's seamless, clean, and has laces that resemble that of a dress shoe. It also has the traditional cap-toe design, which adds class to the sneaker. The Warwick sneaker is one that you'll wear for a more dressed up look.
6. KOIO Capri Sneaker
The Capri Sneaker is KOIO's original white sneaker. It's made in Italy with full-grain leather, which is one of the best leather grades. Pair it with trousers that have no break, or your favorite cuffed jeans.
7. Trask Rigby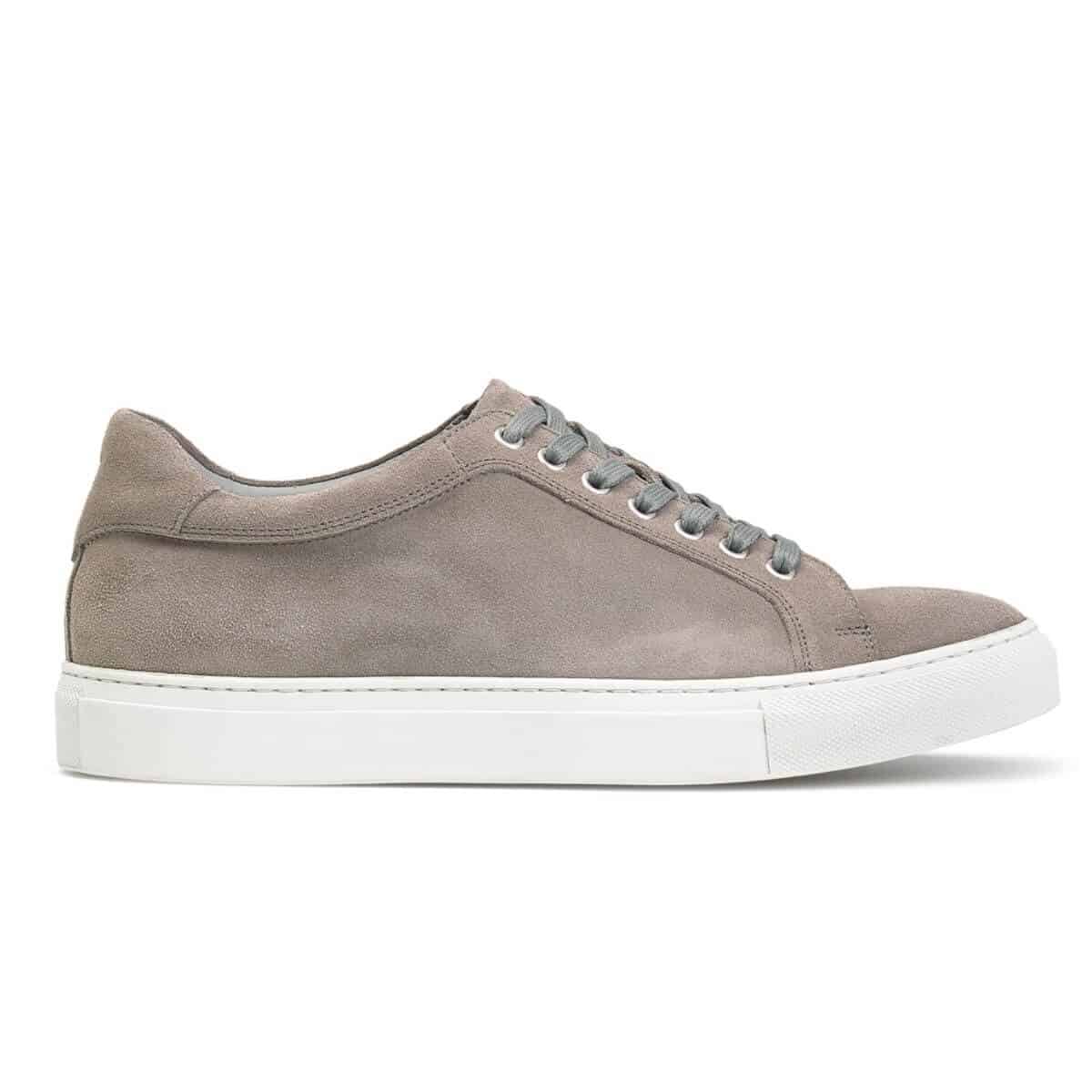 Trask's Rigby sneaker in suede is the perfect dress sneaker for the summer. However, you can wear it during other seasons because it's water-resistant. Wear the light grey suede sneakers with navy chinos for the perfect navy-grey look.
Buy the Trask Rigby sneaker.
8. New Republic Kurt Sneaker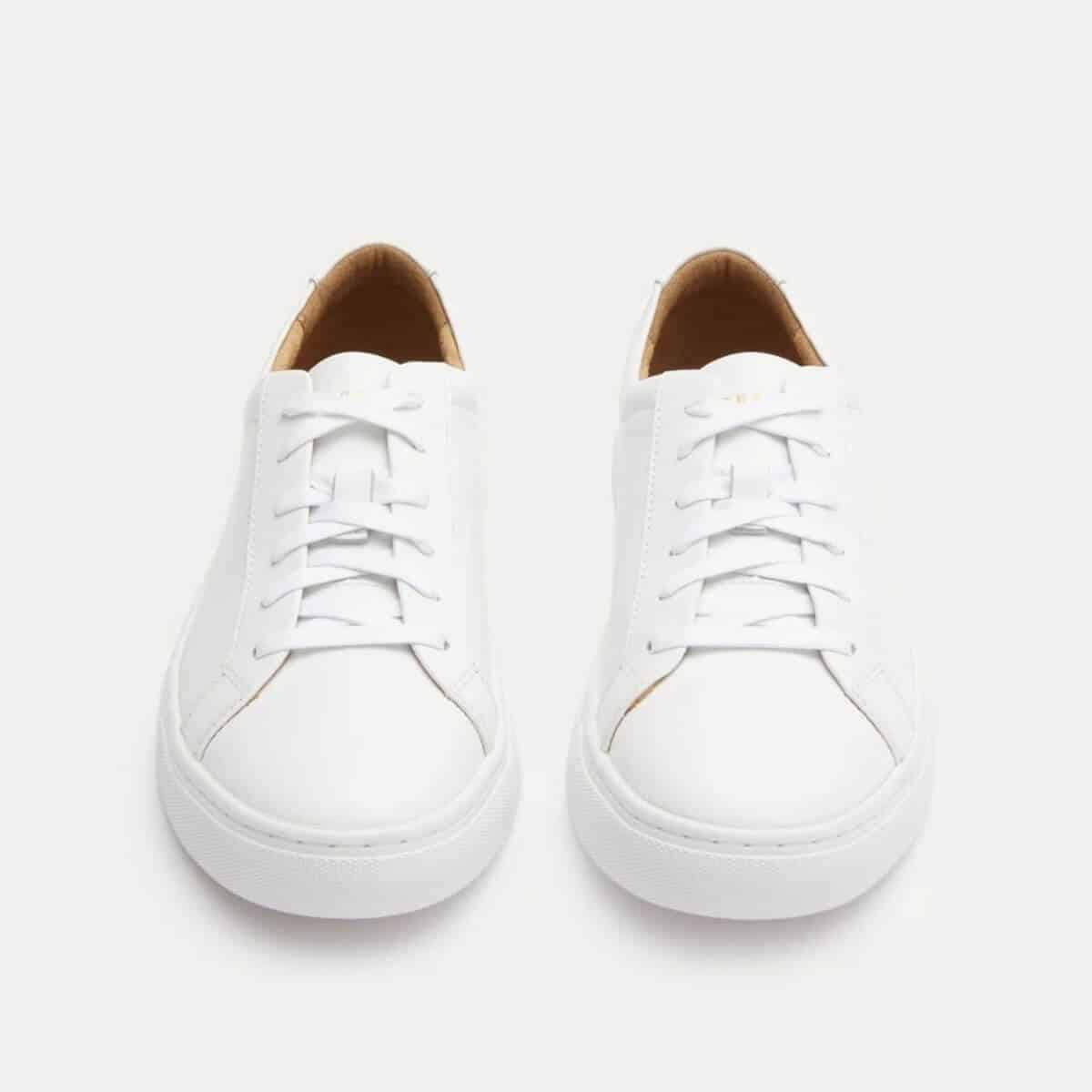 Costing less than $100, the New Republic Kurt is one of the most affordable and good-looking sneakers on the market. The only downside is that it uses genuine leather, which is one of the lower leather grades. However, that's how they're able to make the price less than $100.
9. OluKai Kahu Pahāha Sneaker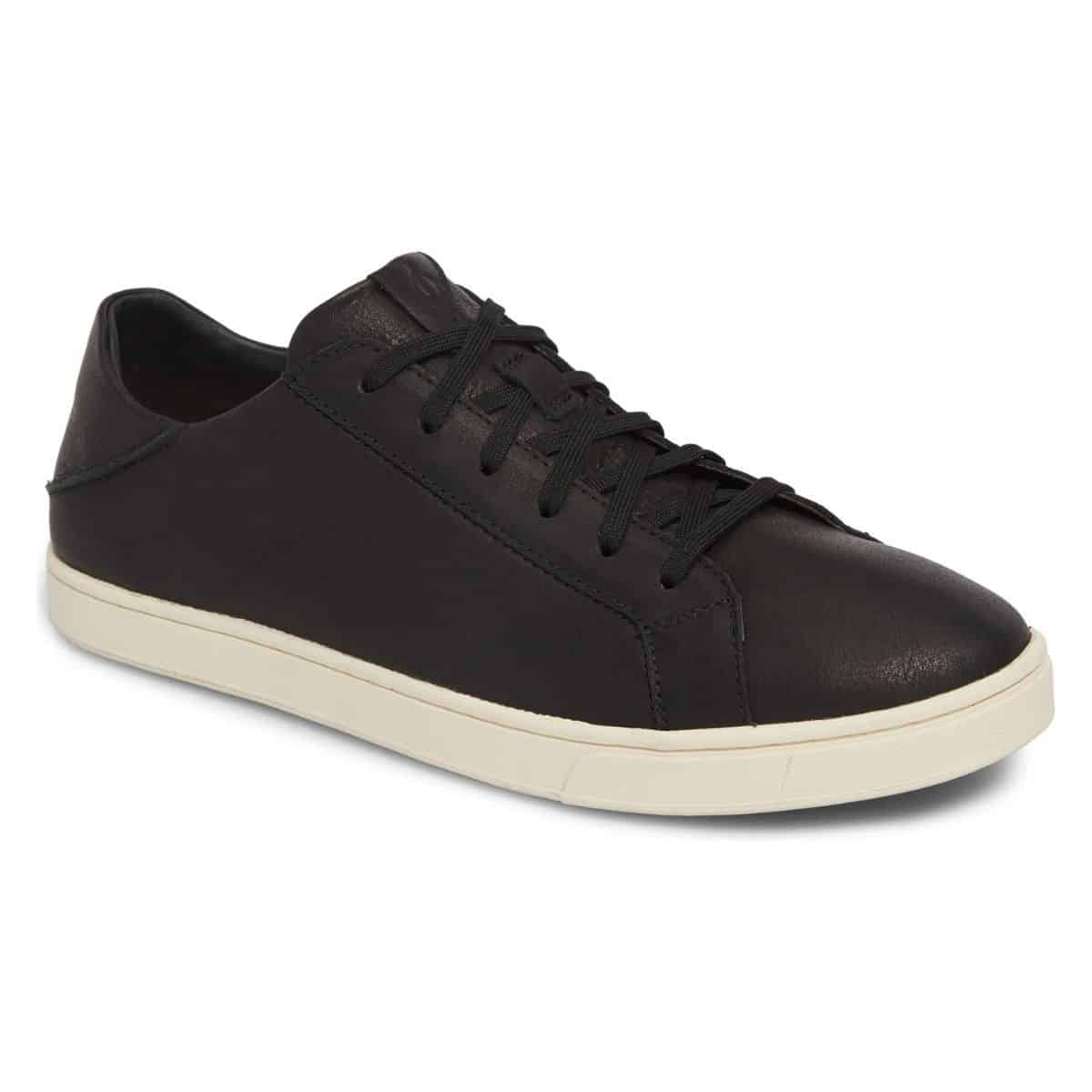 The OluKai Kahu Pahāha sneaker is relatively lower-cost while being made of high-quality full-grain leather. It's great for any season because it has an all-weather rubber sole. The heel also drops down, so you can wear it like a slipper if you want to.
10. Oliver Cabell Low 1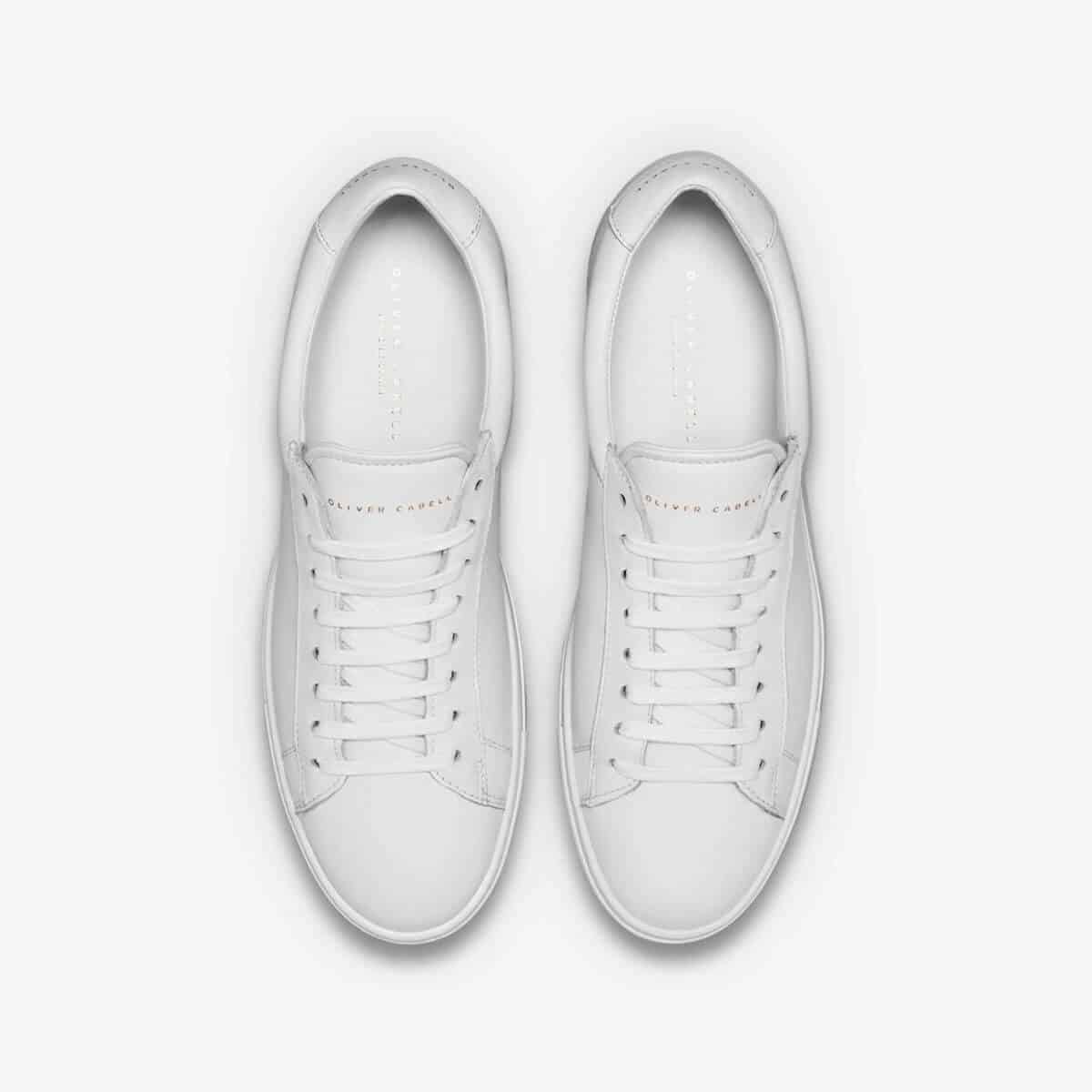 The Low 1 by Oliver Cabell is completely Italian-made. It's constructed with full-grain leather, which means it high-quality. It's a luxury sneaker without the luxury price. It has a good reputation and is well-known for its quality.
Frequently asked questions
What are the best colors to get?
Black, brown, and white are the most versatile and best colors to get.
How can you dress up sneakers for work?
Since office attire is constantly evolving, dress sneakers may be a great option. You can wear them with chinos and a button-up for a classic and classy look.
Can you wear dress sneakers with a suit?
Yes, dress sneakers can be worn with a suit. However, it should be a slim and more casual suit without a break. Never wear sneakers with a formal suit or tuxedo.
Conclusion
Dress sneakers can be worn casually with jeans or dressed up with a suit.
When you're buying a pair, simple design and color are the two most important features because it means you can wear them with many different outfits.
Featured image courtesy of KOIO.
About David Em
Founder
David Em is the founder of Next Level Gents, the ultimate destination for tips and advice about style, grooming, fitness, and success.