Chelsea boots are a sleek pair of boots but are they formal enough? Can you wear Chelsea boots with a suit? Yes, here's how.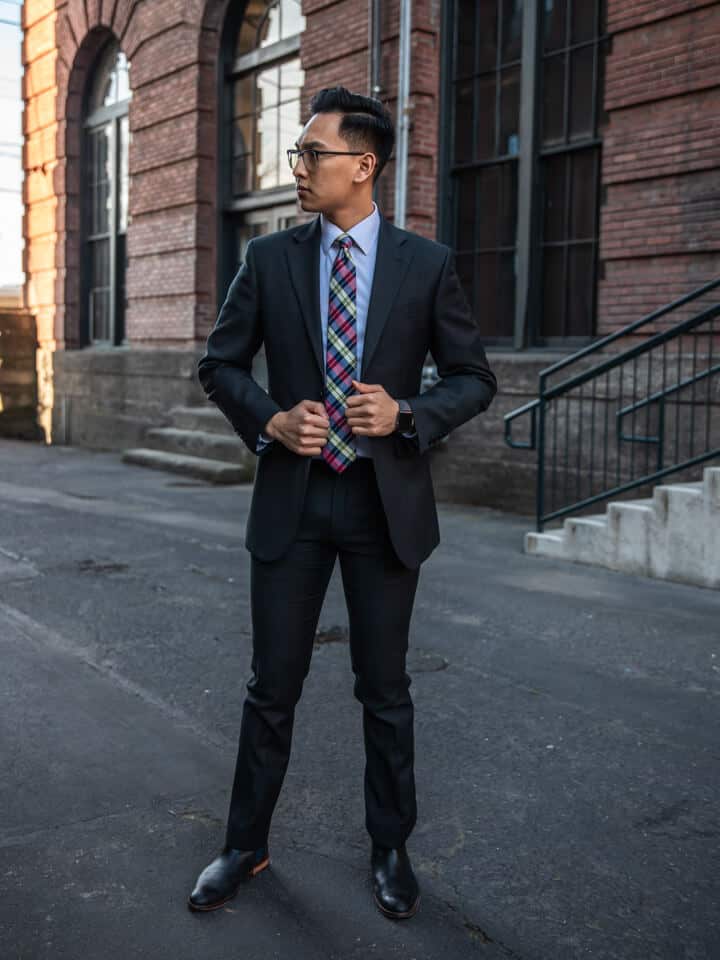 Suede Chelsea Boots With a Suit
Suede Chelsea boots are fashion-forward and look great with casual outfits. However, they shouldn't be worn with a formal suit because they're made for casual occasions.
You can wear suede Chelsea boots with a casual suit. A casual suit means:
Lighter colors
Slim lapels
Unstructured
Leather Chelsea Boots With a Suit
For formal occasions, leather Chelsea boots work well. They're are a great alternative to your typical dress shoe.
A formal suit means:
Thicker lapel
Dark colors
Structured
Tie
Leather Chelsea boots work because they're sleek and simple.
Are Chelsea Boots Formal Enough?
When wearing a suit, you want to ensure that you're formal enough.
That's often a concern that many have in their minds before an event or occasion where a suit is required.
I want to take the pressure off of you. Chelsea boots will work and you will look great.
In fact, you'll likely get a ton of compliments on them because they are less common with suits than a typical dress shoe.
The best part is that this isn't a trend that will come and go. Chelsea boots are a classic menswear piece that will continue to be in style.
What Color Should I Wear?
To start off, I would recommend having leather Chelsea boots in brown and black. The why behind that is because those two colors are the two dress shoe colors that most people would have. Brown and black will also cover your different suit colors.
With brown Chelsea boots, you can wear a:
Blue Suit
Navy Suit
Grey Suit
With black Chelsea boots, wear a:
Blue Suit
Black Suit
Navy Suit
Grey Suit
Charcoal Suit