Boots are must-have footwear items due to functionality, durability, and comfort. From casual to formal, find out which boots are the best.
We receive a commission when you buy through affiliate links on this page.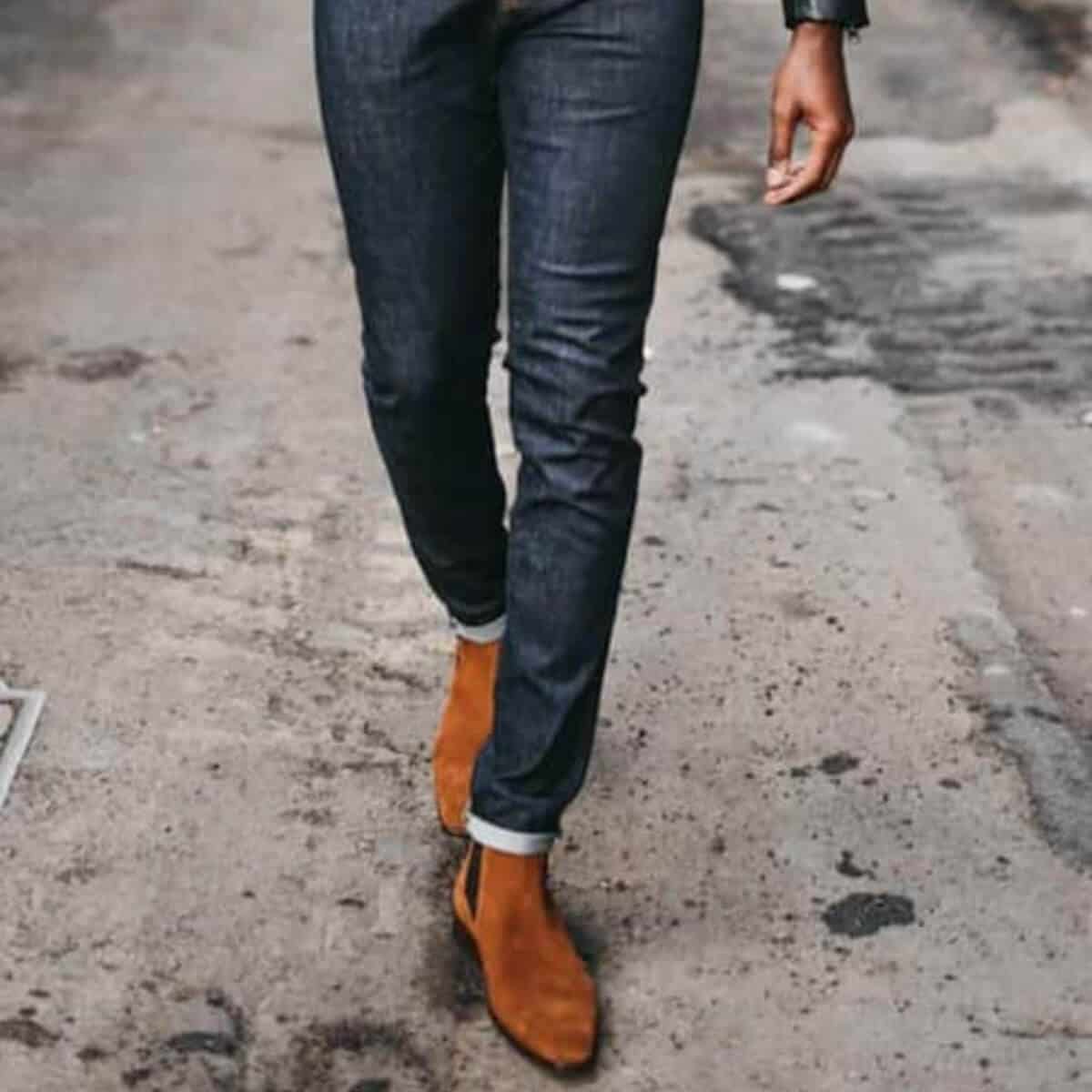 Why you should wear boots
You can be going to the office or out for drinks. Regardless of the occasion, boots can take your outfit to the next level.
Related: Ways to instantly look better
They're functional, durable, comfortable, and look amazing.
Aside from being attractive footwear items, boots have a functional purpose by protecting your feet in cold and wet weather.
If you want to look taller, boots have a heel, which does the trick.
Best boots for men
From boots for working outdoors to semi-formal settings, the following are the best boots for men:
Chelsea
Chelsea boots are ankle-high boots with elastic side panels that allow them to slip on and off easily.
They're made in many colors and are often found in leather and suede.
Leather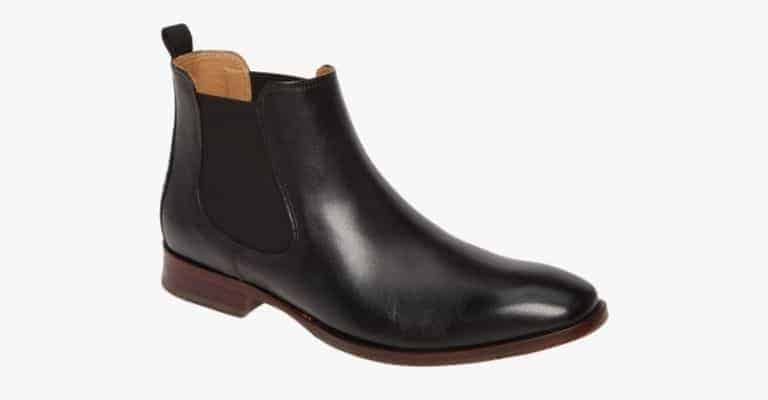 Buy the McClain Chelsea Boot from Johnston & Murphy (opens in a new tab).
Suede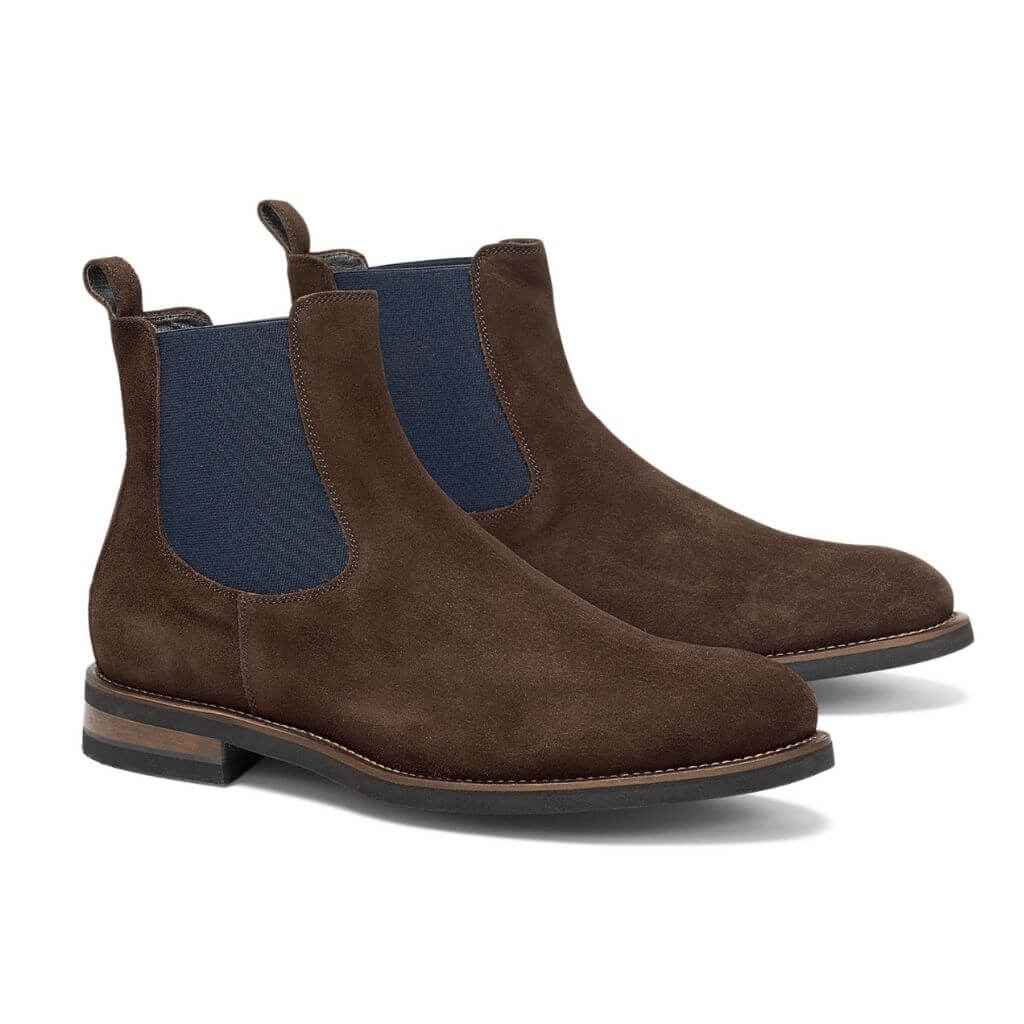 Buy the Richmond Chelsea Boots from Trask (opens in a new tab).
Chukka
Chukka boots are ankle-high boots with two or three eyelets. They're often found in brown or black and made of suede or leather.
Leather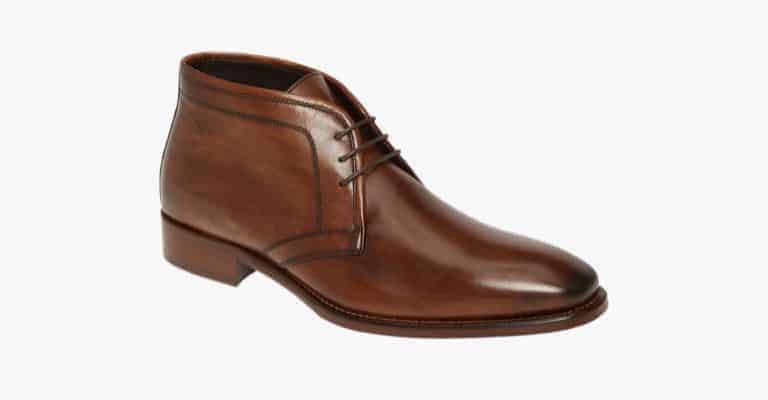 Buy the Cormac Chukka from Johnston & Murphy (opens in a new tab).
Suede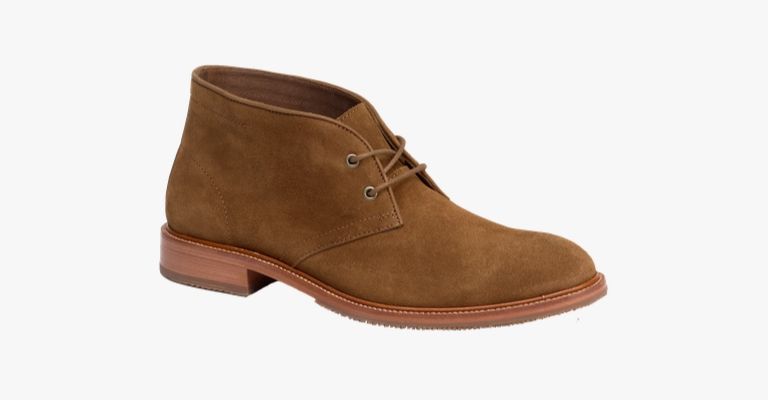 Buy the Landers Chukka from Trask (opens in a new tab).
Wingtip
Wingtip boots are also known as brogues. The name wingtip came from the toe of the boot, which is shaped like wings.
This style can be found in many different boots, from lace-up to Chelsea boots.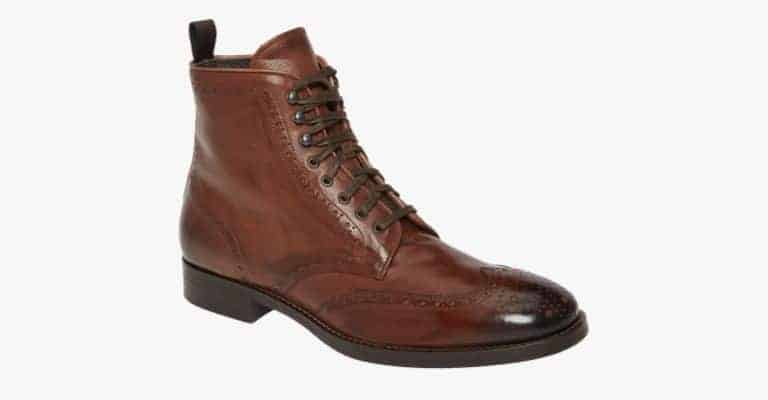 Workboots
You don't have to work in construction to wear work boots. These boots are great for working outdoors, and they can also be found useful during rain and snow because of their strength. They're often made with waterproof material as well.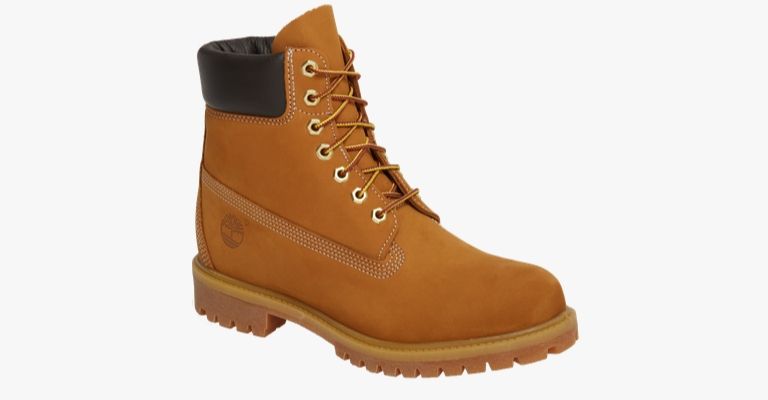 Buy the Timberland Waterproof Boots from Amazon (opens in a new tab).
Formality
The boots you choose to wear depend on the occasion or where you're going. For example, if you're dressing up in a suit, you can wear a sleek pair of leather Chelsea boots.
Related: How to wear Chelsea boots with a suit
However, if you're wearing jeans for a casual event, you can wear a workboot or one with brogueing.
Boots that are made of suede, have thicker soles, or feel more chunky are meant for casual occasions. While boots that are slimmer, have thinner soles, and are made of leather are more formal.
Brands you need to know
Finding the right pair of boots can be difficult. Although it can be hard to find the perfect pair, it's worth it.
A good pair of boots can enhance your outfit and protect your feet from environmental issues.
Whether you're looking for a sleek pair of chukka boots or durable workboots, the following brands make great boots for men:
1. Grenson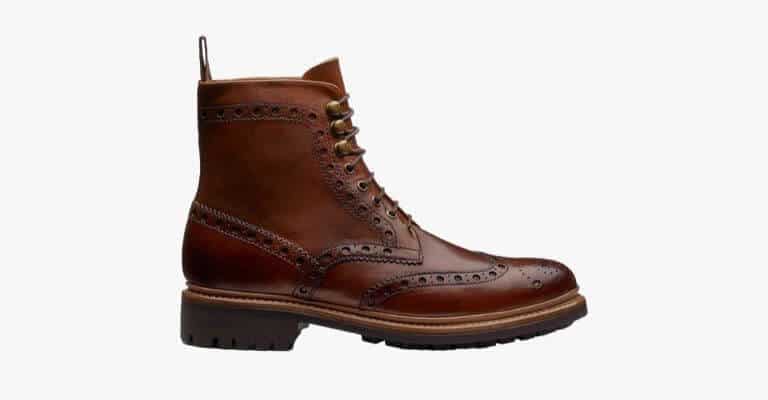 Grenson has been making high-quality boots since 1866. Being one of the most established brands in the UK, Grenson was also the first to use the Goodyear welting construction method.
Buy boots from Grenson (opens in a new tab).
2. Tricker's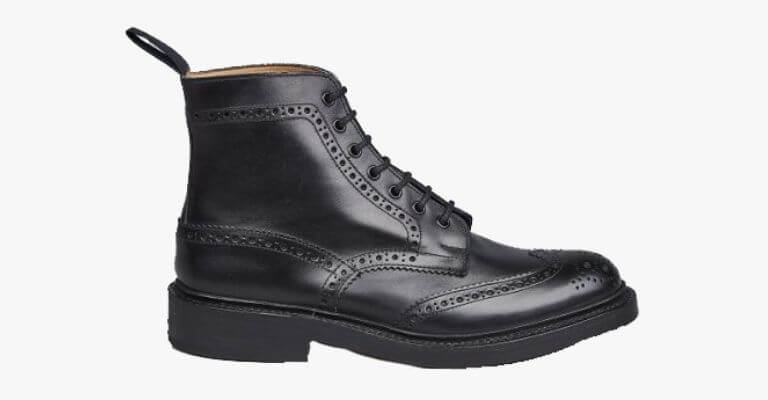 As the oldest shoemaker in Britain, Tricker's created the world's first country boot in 1840. Since then, Tricker's is known for eye-catching and durable boots.
Buy Tricker's Boots from Mr Porter (opens in a new tab).
3. Frye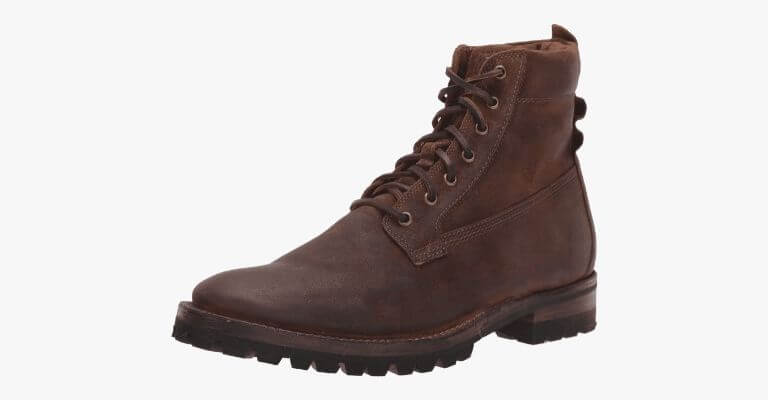 Frye is a classic, originally American-made boot company that has been around since 1863. Although they've brought most of their production to countries outside of the US, Frye still makes great boots.
Buy boots from Frye (opens in a new tab).
4. Church's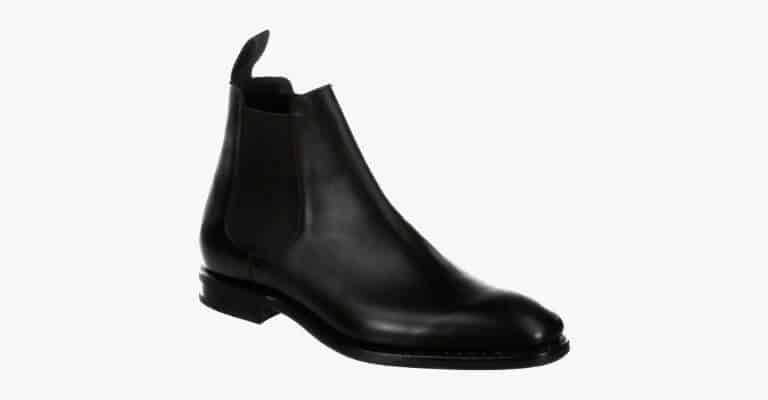 Established in 1873, Church's creates high-end and fashionable boots. The company has stood the test of time and was acquired by the Prada Group in 1999.
Buy Church's Chelsea Boots from Mr Porter (opens in a new tab).
5. Trask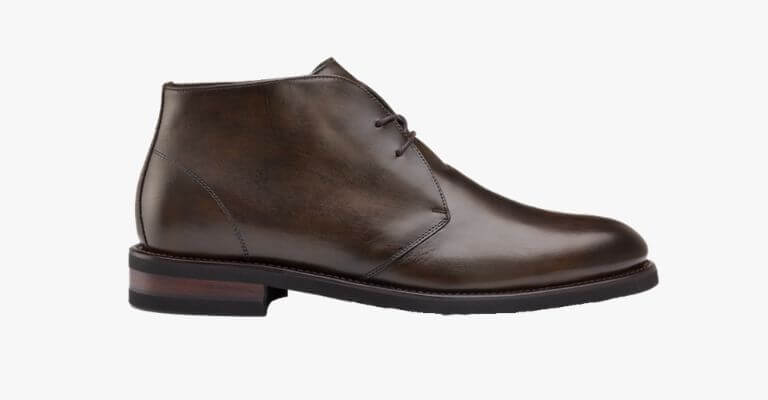 Trask is an American company that makes high-quality and durable boots. Originally, the company was named H.S. Trask. In 2011, they were acquired by Genesco, which owns other brands, such as Johnston and Murphy.
Buy boots from Trask (opens in a new tab).
6. Alden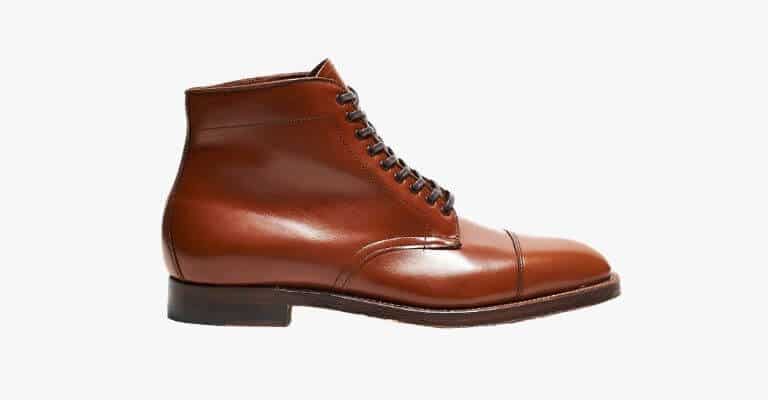 Founded in 1884, Alden is one of the finest shoemakers in America. Their classic patterns and thick, durable material ensures that the boots last.
Buy Alden boots from Todd Snyder (opens in a new tab).
7. Red Wing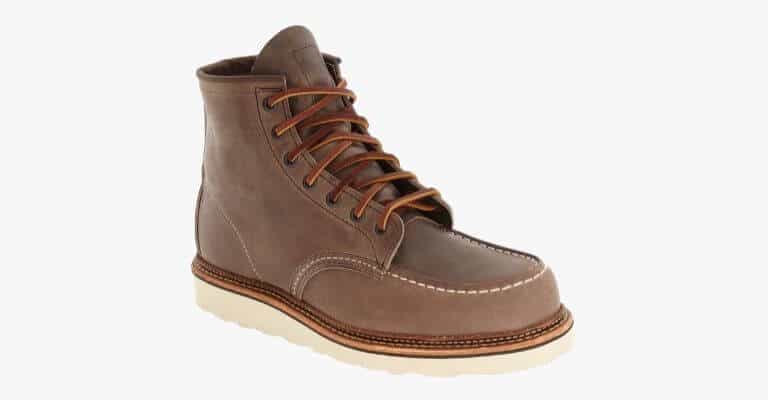 Since 1905, Red Wing has created durable boots. Traditionally created as tough work boots, their boots are now favored among many fashion-forward people. A great feature is that many of their boots are water and scuff-resistant.
Buy the Red Wing Moc Toe Boot from Nordstrom (opens in a new tab).
Frequently asked questions
Can I tuck jeans into boots?
No, don't tuck jeans or any pants into boots. When you're wearing boots, you can cuff your pants but don't tuck it in.
Should boots fit tight or loose?
Aim for a snug fit. Not tight and not loose, just right in between. However, it's better to go a size up or wider than for the boots to be too tight.
How often should I replace them?
Instead of focusing on a time frame to replace your boots, check their soles. It's time to replace them if the soles became very thin, your feet hurt to walk in them, the inside of the boot is worn out, and there's physical damage to the exterior of the boots. Although there isn't a set time frame, generally speaking, it can take 1-5 years of wear for boots to be replaced.
Conclusion
Boots aren't only essential, but they're also timeless. They've been in style and will continue to be in style.
Boots won't go away as a trend fades. Therefore, investing in a quality pair is worth it.
Photos by David Em/Next Level Gents.
About David Em
Founder
David Em is the founder of Next Level Gents, the ultimate destination for tips and advice about style, grooming, fitness, and success.