If you're looking for a new haircut or the best hairstyles for men, here's your guide to 5 timeless hairstyles that'll make you look handsome.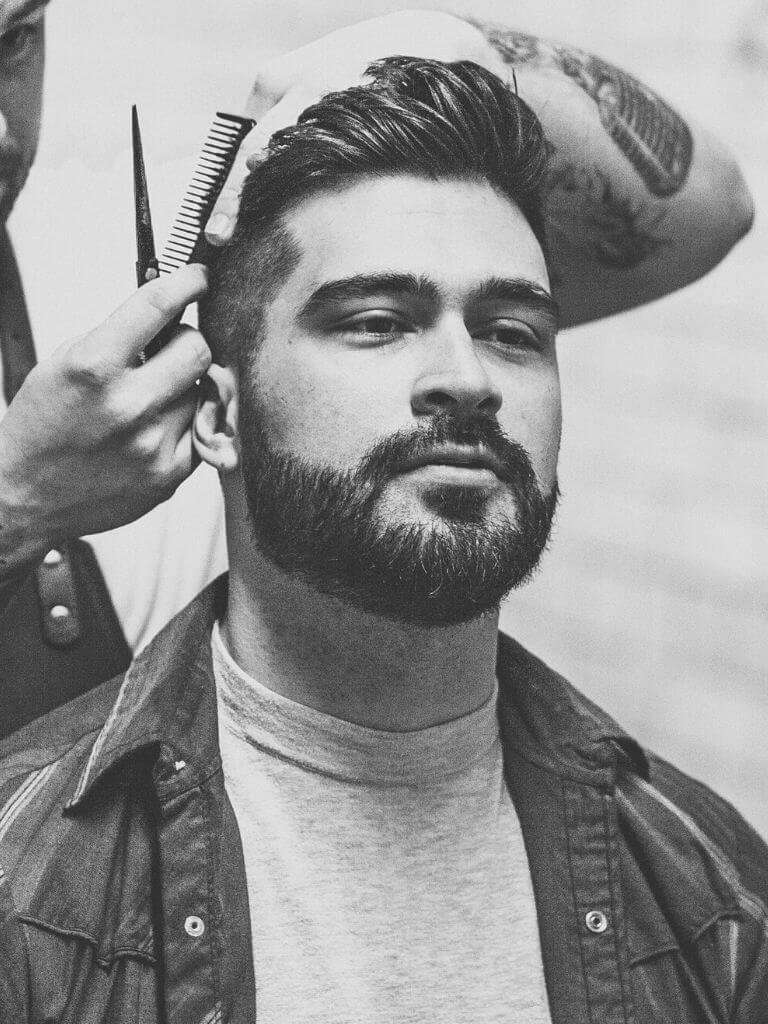 Editor's note: This post was originally published in March 2019. It's been freshened up with new pictures and commentary on January 5, 2020.
Contents:
How to choose a haircut
To choose a hairstyle, consider your hair texture and face shape. Once you decide on a haircut, learn about the products that work best for that hairstyle.
Hair texture:
Face shape:
Diamond: Forehead and chin are narrow, while cheekbones are broader.
Oval: Face is oval-shaped with a narrower jawline.
Round: Face is circular.
Oblong: Face is long with rounded points similar to a rectangle.
Square or rectangle: Face is wide at all points (forehead, cheeks, and jaw).
Triangle: Broad forehead and cheekbones with a narrower chin.
Best hairstyles for men
The following are the 5 best hairstyles for men:
1. Comb-over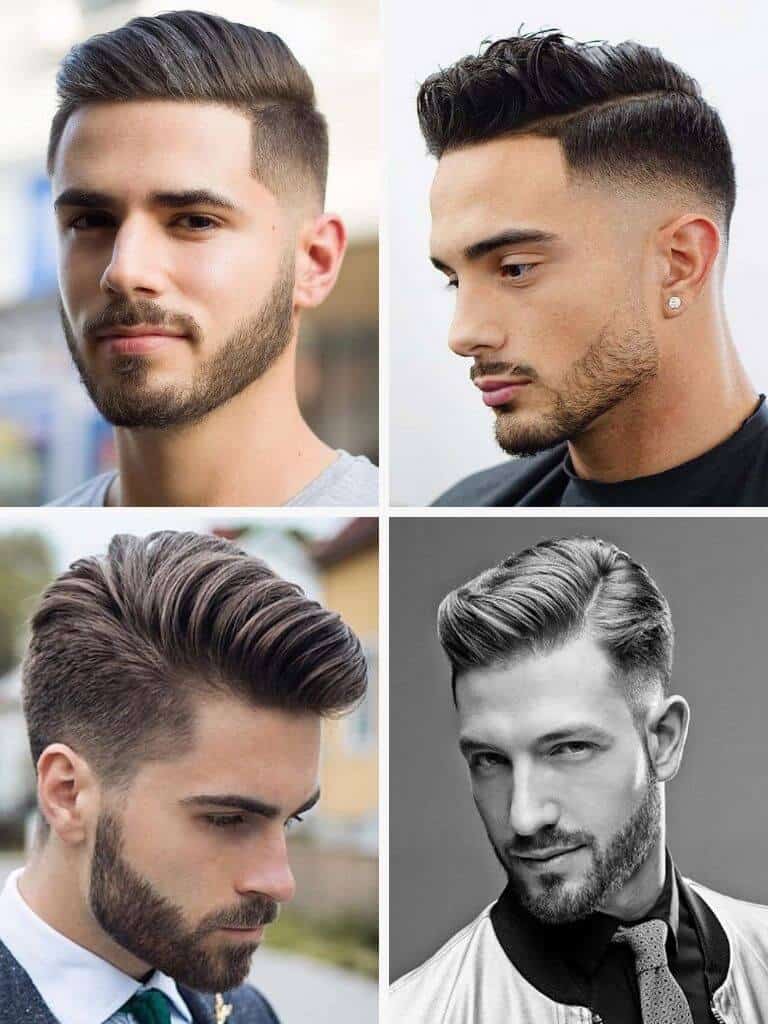 Although you may immediately associate the comb-over with balding men, it has become a great hairstyle. The comb-over now has a good reputation, as it's worn by fashionable celebrities and stylish people.
You can do a natural side part, hard side part and different fade options on the side. The comb-over is a customizable men's haircut and a go-to if you're in need of a new hairstyle that won't fail.
It's generally a shorter hairstyle which makes it easier to maintain. It'll also save you time in the morning when it comes to drying and styling due to its length.
2. Buzz cut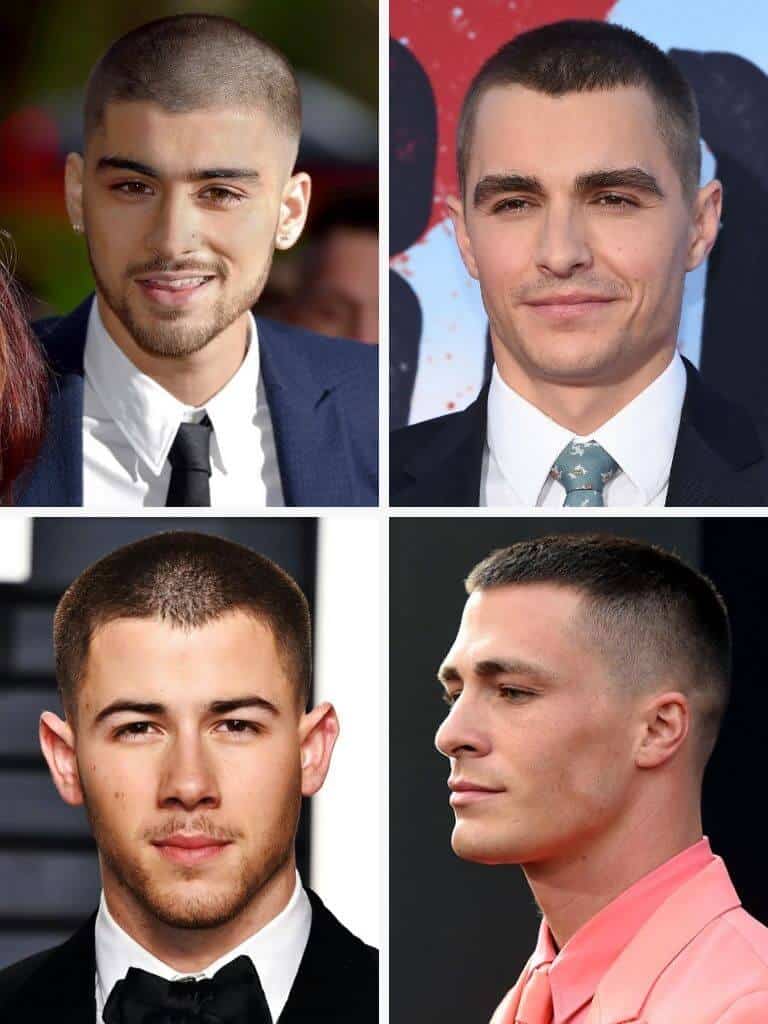 If you're looking for little to no maintenance, this is your haircut. The buzz cut is short all over and there are many variations.
How short the buzz cut will be is completely up to you. Work with your barber to determine what length for the top and sides will look best on you. It's a classic hairstyle that needs no styling.
3. Pompadour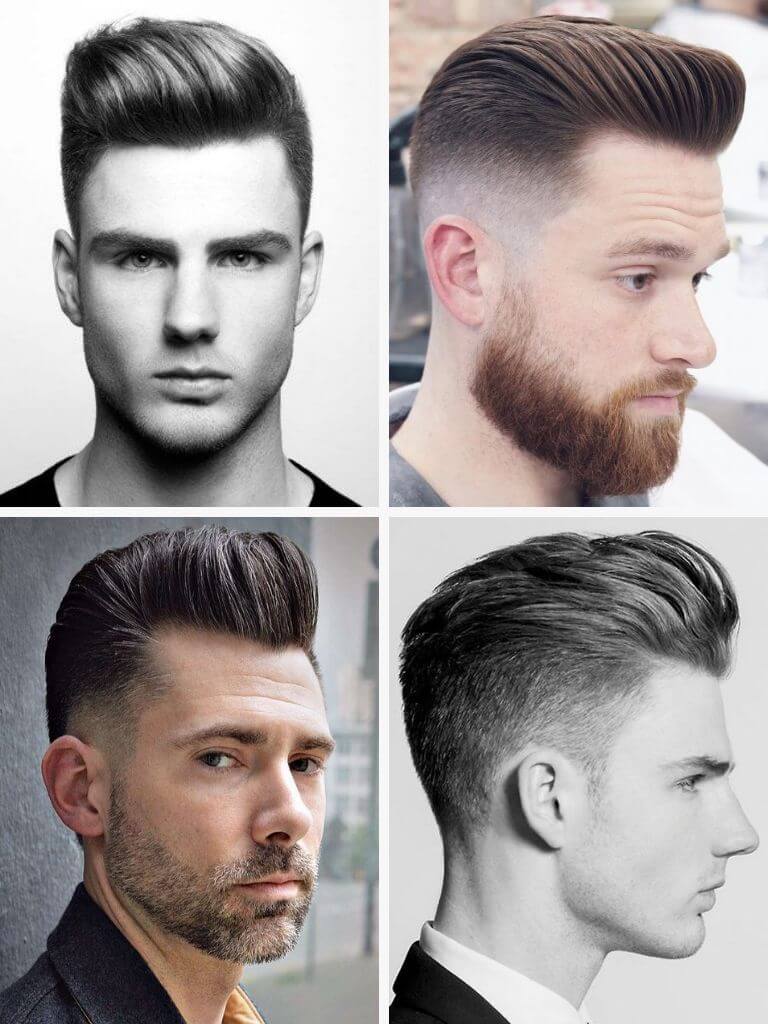 The pompadour is a hairstyle named after Madame de Pompadour, a mistress of King Louis XV. It was also a hairstyle that Elvis Presley had with his long sideburns which helped popularize the pompadour.
It's a versatile, timeless and stylish hairstyle that's short on the sides and styled up from the forehead. The height of the "pomp" can be short or tall. You get to choose what height you like the most and what looks best on you.
4. Crew cut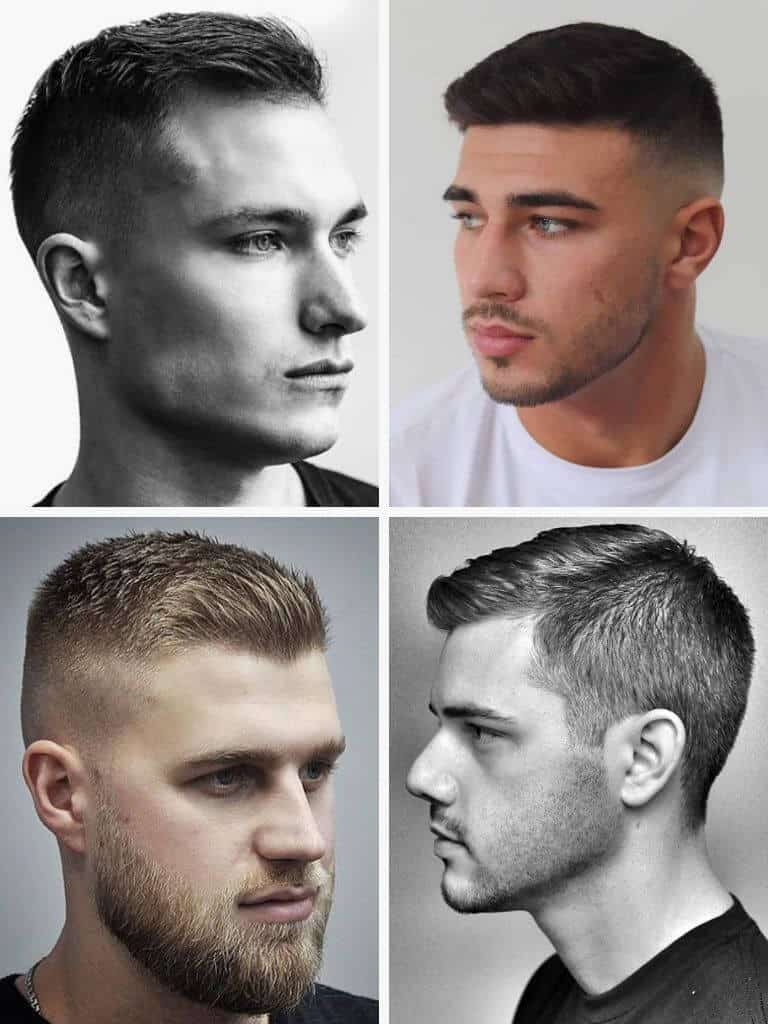 The crew cut is similar to a buzz cut but has its differences. With the crew cut, your hair will be short on the sides and back, while getting longer towards the front. This allows you to style it upright in the front. Due to its simplicity and versatility, the crew cut is one of the most popular and best hairstyles for men.
5. Textured crop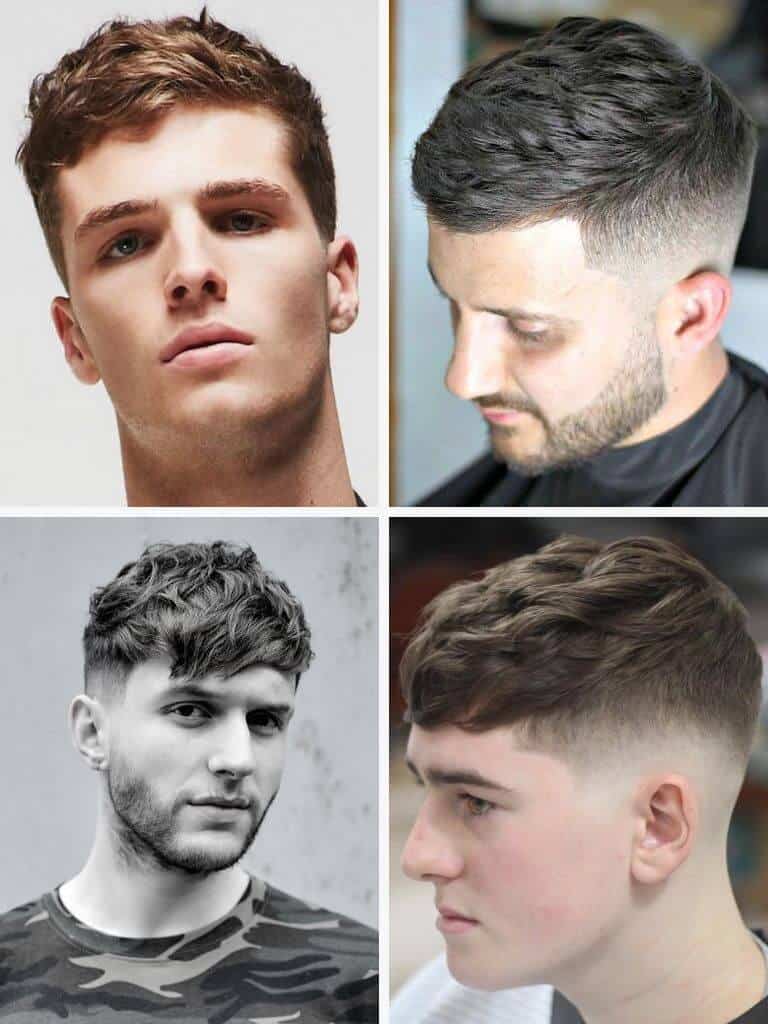 The textured crop is another hairstyle that's short on the sides and long on top. This hairstyle is great for people with curly and wavy hair. It has a lot of texture and a forward fringe.
Types of fades
With all of these hairstyles, you can get different types of fades. The following are the different types of haircut fades:
1. High fade. The high fade begins near the top of your head and fades all the way down to the end of your sideburns and top of your neck. This will blend into short or bald hair on the sides.
2. Mid fade. Mid fades begin at the middle of your head, right above the top of your ears. It then blends into a skin fade or short hair on the sides.
3. Low fade. A low fade begins an inch or two above your hairline. Just as the name states, it begins to fade at a low point.
Frequently asked questions
What's a high and tight haircut?
A high and tight haircut is similar to a crew cut. It means that the hair on the top is trimmed, while the sides are very short or completely shaved.
How long should I wait between haircuts?
Having a great hairstyle is all about maintenance, which makes 3 to 4 weeks the perfect amount of time between haircuts for most men.
What's a gentleman's cut?
The gentleman's haircut is the comb-over. It's short on the sides and medium to long on top. With modern hairstyles, you can turn it into a quiff or pompadour depending on how much volume you'd like in your hair.
Conclusion
One of the first things that people will notice about you is your hair. That's why choosing a great haircut is important for first impressions and to feel confident in yourself. These 5 hairstyles are timeless and versatile, making them perfect for any occasion or occupation.
Additional grooming resources
Want to learn more about taking care of your hair, or grooming? The following are a few more resources:
Featured photo courtesy of Unsplash.