Your hairstyle is an essential part of your look. But, it can be hard to choose one. Get inspiration from the best haircuts for men.
The perfect hairstyle will frame your face and enhance your look. Also, a fresh haircut makes you feel good and confident.
But, the same haircut every time can get old. Every once in a while, change up your haircut.
Whether you want a small change or an entire makeover, the following are the best haircuts for men.
You'll find hairstyles for different lengths and types of hair.
Side-part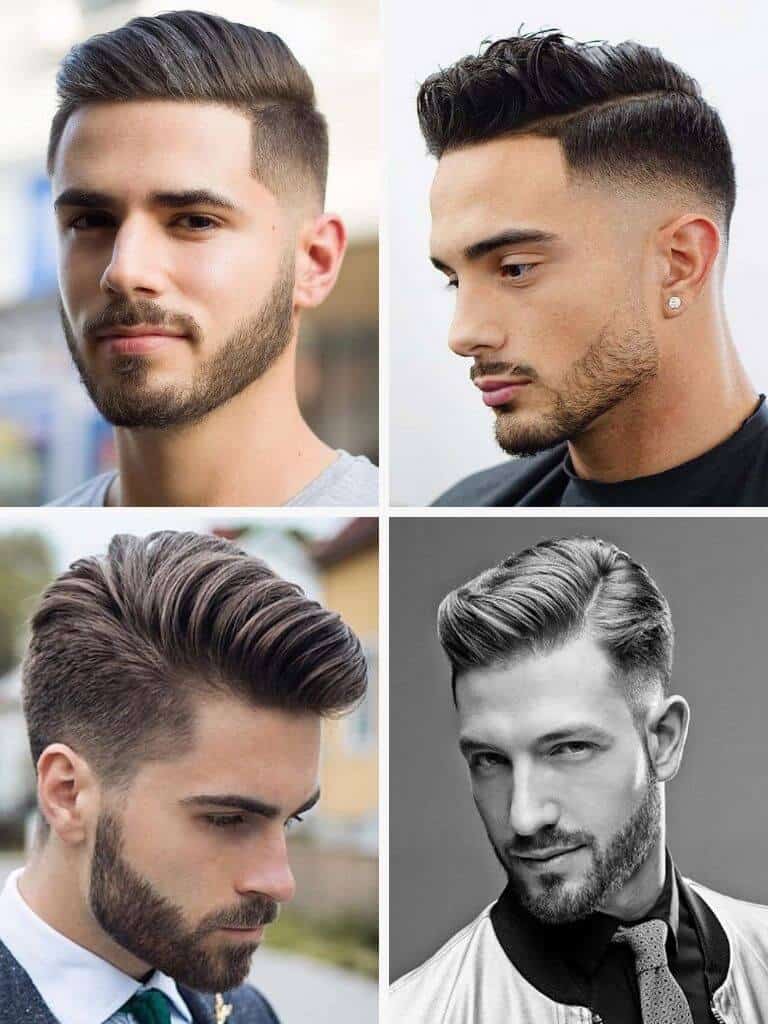 Side part haircuts give you a classic, professional, and elegant look.
Regardless of your age or hair type, the side part is an excellent style.
The best part is the side part is timeless and has stood the test of time.
The hairstyle is also customizable, as you can get various fades, along with a natural or hard part.
You can also part your hair on the left or right, but it depends on the natural movement of your hair.
Also, the side part needs hair products, such as gel, pomade, wax, or cream, to hold it in place.
Undercut
The undercut is a hairstyle where you shave the sides and back of your head and leave the hair longer on the top.
It's a classic hairstyle that originates from the early 1900s. The undercut is a proven and timeless haircut.
It's also versatile. You can do a slick-back, man bun, quiff, pompadour, Caesar, side sweep, or fringe.
Buzz cut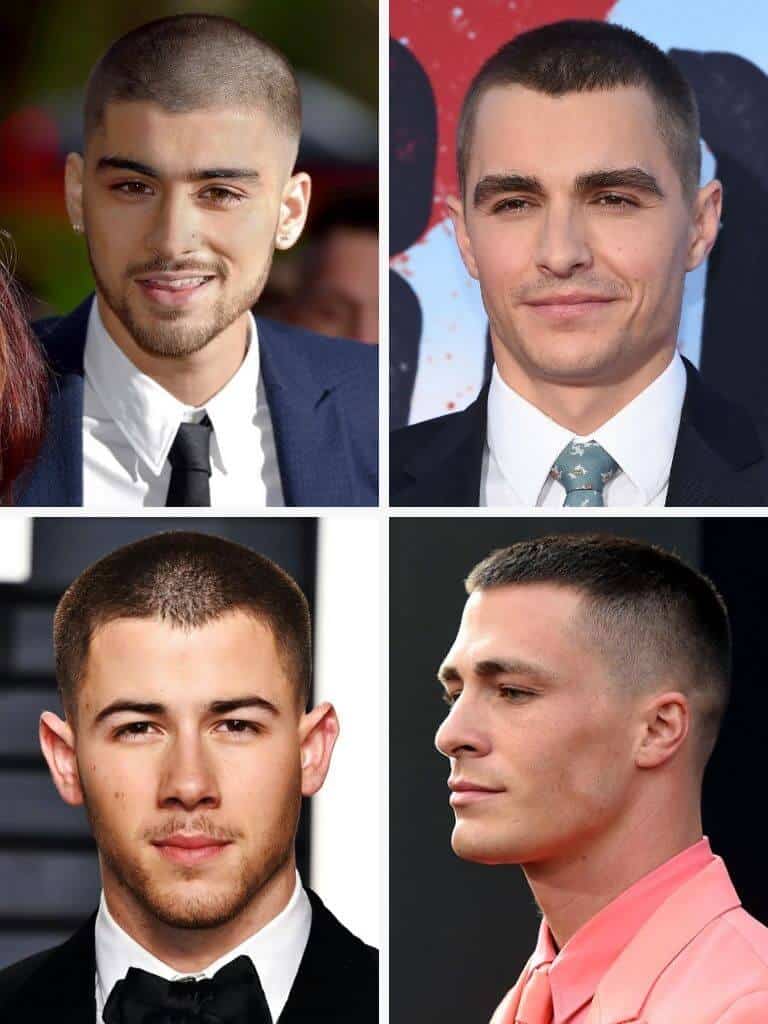 Buzz cuts are one of the most popular short haircuts.
The buzz cut is an excellent choice because it makes you look bold and confident.
The low-maintenance hairstyle also needs no styling.
Buzz cuts are versatile and come in many lengths. You can work with your barber to determine the best length for your head.
Pompadour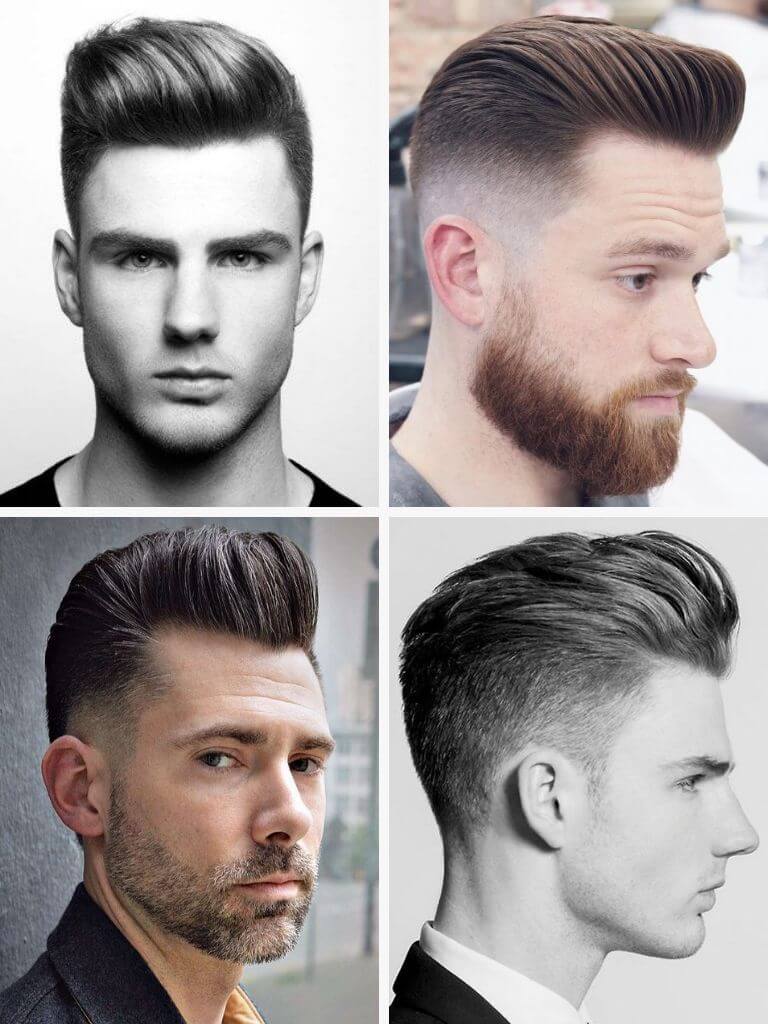 The pompadour is a hairstyle named after Madame de Pompadour, a mistress of King Louis XV.
It was also a hairstyle that Elvis Presley had with his long sideburns, which helped popularize the pompadour.
It's a versatile, timeless, and stylish hairstyle short on the sides and styled up from the forehead.
The height of the "pomp" can be short or tall. You get to choose what height you like the most and what looks best on you.
Crew cut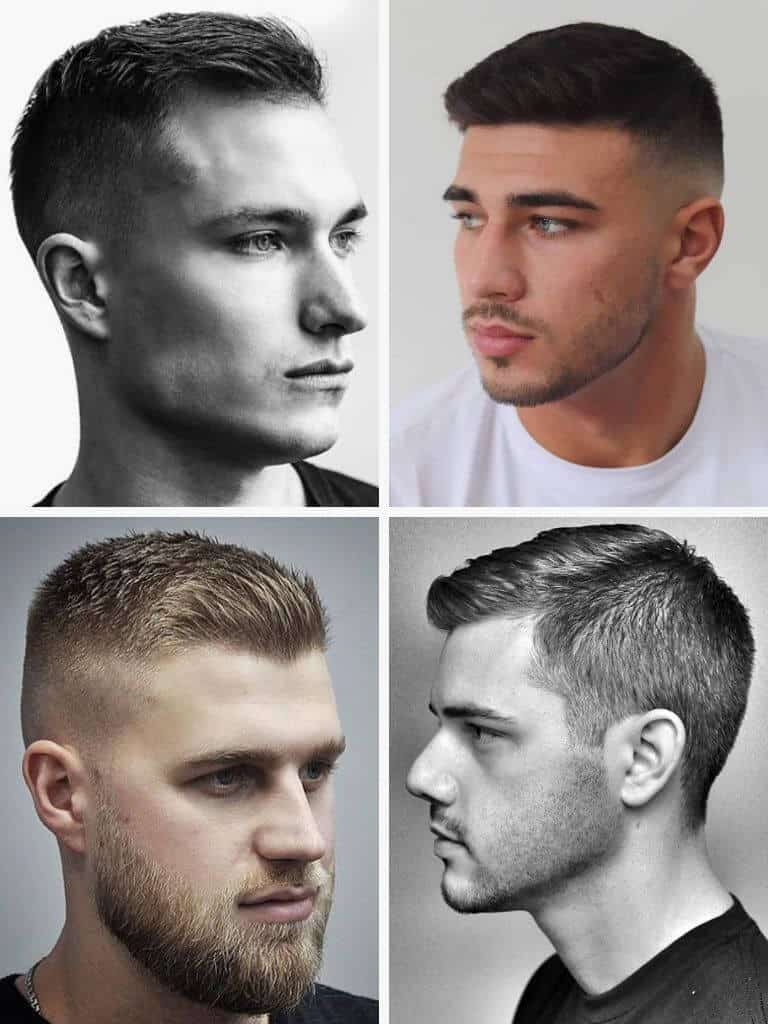 The crew cut is similar to a buzz cut. The difference is that your hair will be short on the sides and back, but it gets longer towards the front.
It allows you to style it upright in the front.
Due to its simplicity and versatility, the crew cut is one of the most popular and best hairstyles for men.
Waves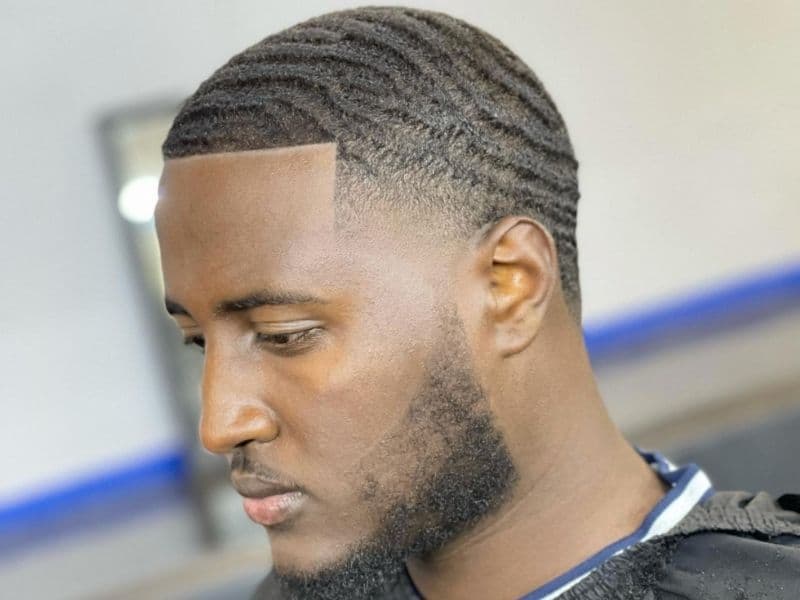 Waves are a popular style for curly hair. You can get waves on the top or around your entire head. It's also called 360 waves.
To achieve the hairstyle, the length of your hair needs to be around 1.5 inches.
Then, brush your curls from your crown out to create a ripple pattern.
While you can get any fade, the temple fade looks best with waves.
Long hair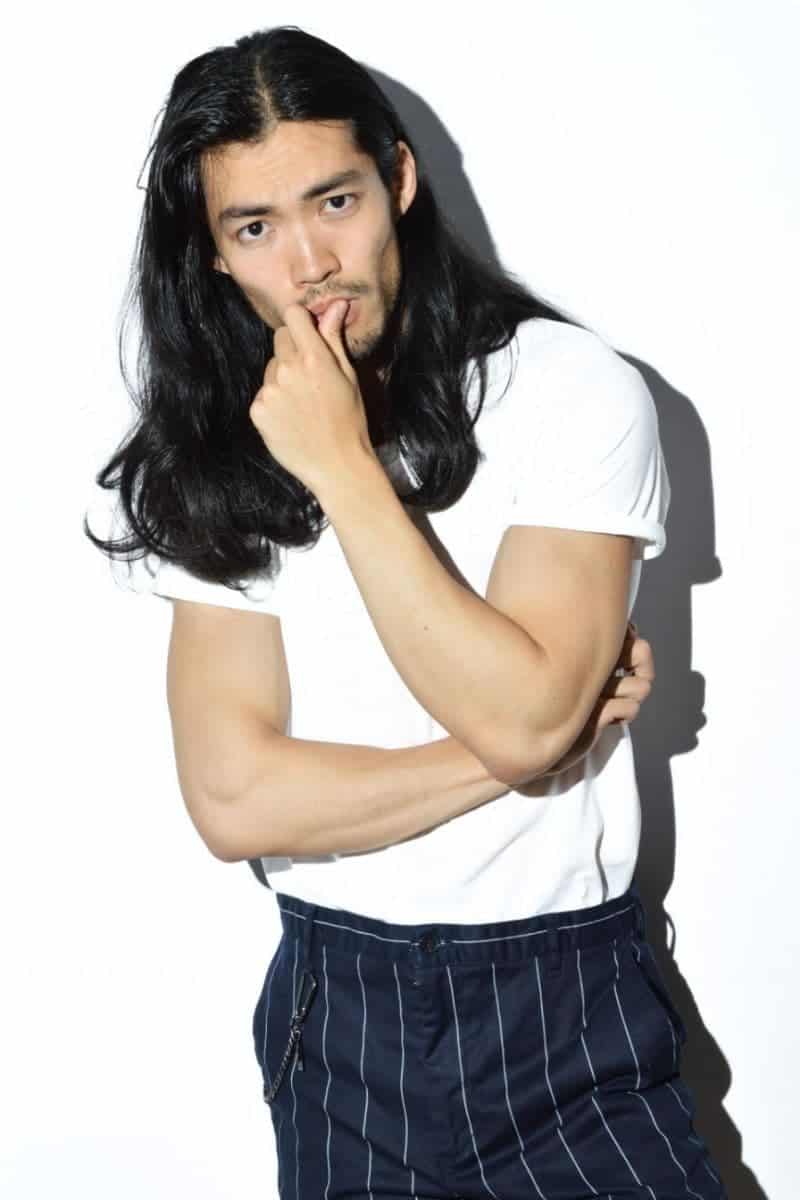 Long hair can be a good look because it suits all face shapes.
Some professional environments don't accept long hair. But, it continues to become more common.
Long hair also challenges western norms, which believe it's feminine or unprofessional.
Throughout the world, men have had long hair. It's a sign of strength, confidence, and power.
Whether you have wavy or straight hair, grow it out to try a new look.
Textured crop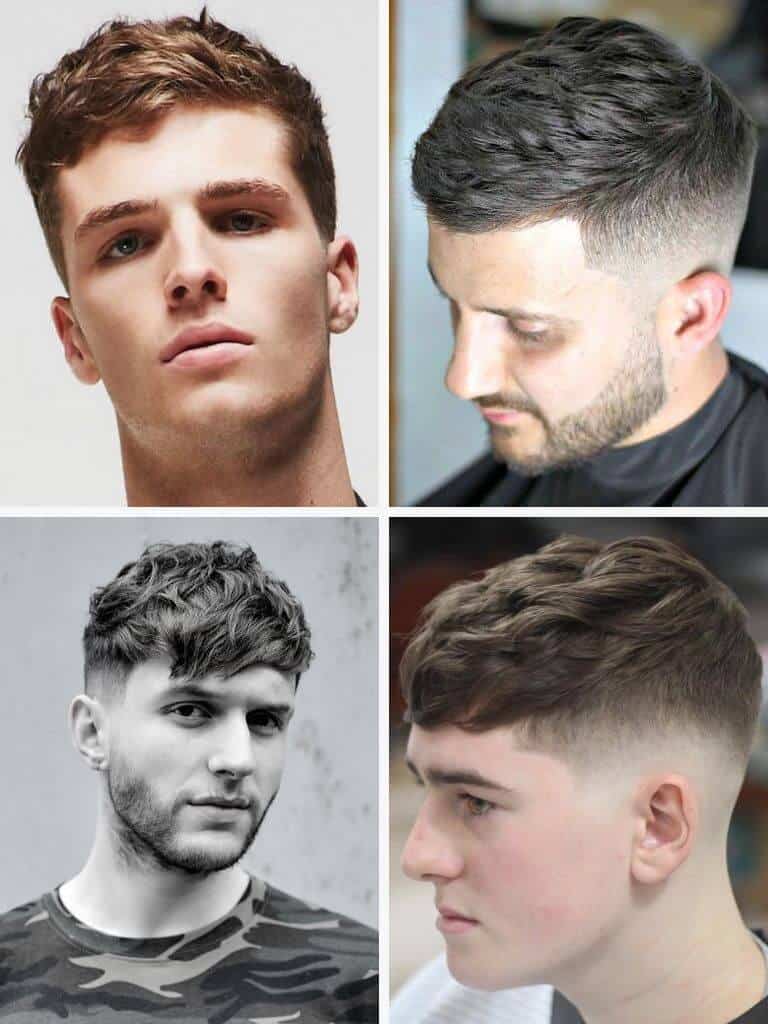 The textured crop is a short and versatile haircut.
You'll have a fade on the sides and back of your head, and the top will be a fringe down to your forehead.
It's best if you have curly and wavy hair. The haircut gives you an effortless and attractive look.
Surfer hair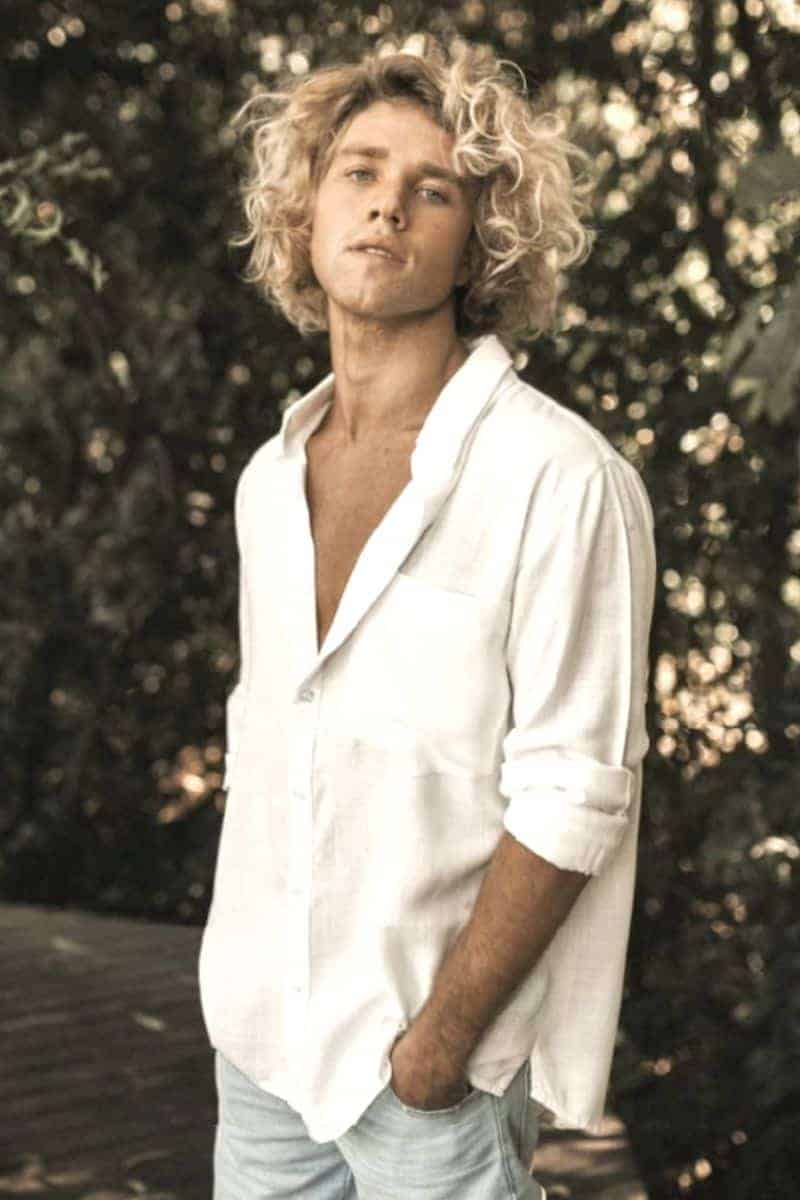 Surfer hair is a beach-inspired hairstyle that goes down to your chin. If you want a longer hairstyle, it's an excellent choice.
The surfer hairstyle is unique because of its length and look.
You'll give a laid-back impression because of the messy and tousled appearance.
The hairstyle works with straight, curly, or wavy hair. Also, you can part it anywhere on your head.
Faux hawk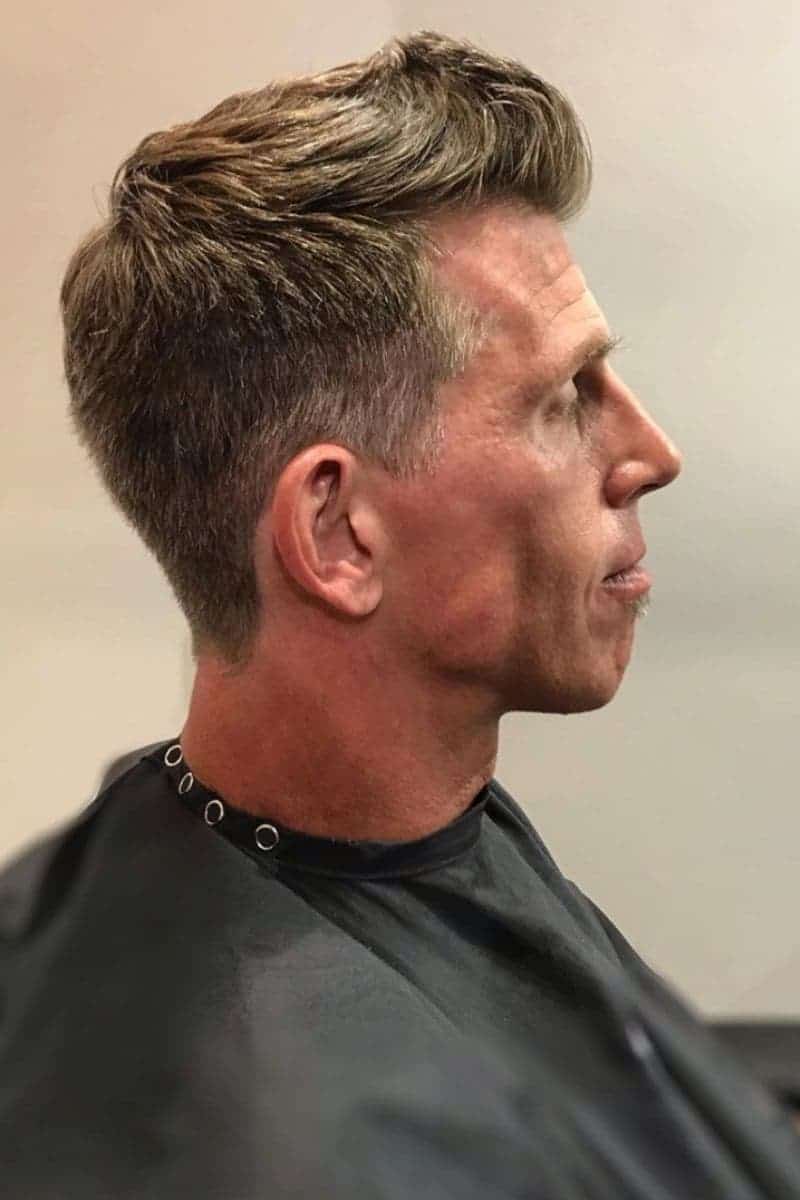 A faux hawk is edgy and stylish while appropriate for the office. It comes from the mohawk, but it draws less attention.
The faux hawk doesn't shave the sides of your head with a strip of hair on top.
Instead, the faux hawk allows you to leave hair on the sides or get a fade.
You can style the top with spikes or brush it up in the middle.
Frequently asked questions about men's haircuts
The following are answers to the most common questions about men's haircuts.3
What's the most popular haircut right now?
The most popular haircuts are the comb-over, French crop, crew cut, and buzz cut.
How do I choose the right haircut?
When you want to choose a haircut, consider your face shape and hair texture. The perfect haircut will work with both aspects.
Hair textures include straight, wavy, curly, and tight curls. Your hair can also be fine, medium, or thick.
The following are the different face shapes:
Diamond: Forehead and chin are narrow, while cheekbones are broader.
Oval: Face is oval-shaped with a narrower jawline.
Round: Face is circular.
Oblong: Face is long with rounded points similar to a rectangle.
Square or rectangle: Face is wide at all points (forehead, cheeks, and jaw).
Triangle: Broad forehead and cheekbones with a narrower chin.
If you want a haircut that works with any face shape, choose the side part.
Are there different types of fades?
There are three types of fade haircuts, high fade, mid fade, and low fade. It refers to where the fade begins on your head.
A high fade starts near the top of your head. It fades down to the end of your sideburns and the top of your neck.
Mid fades begin at the middle of your head, right above the top of your ears. It then blends into a skin fade or short hair on the sides.
Low fades begin an inch or two above your hairline.
Conclusion
One of the first things people notice about you is your hair. A good haircut is essential for incredible first impressions, confidence, and appeal.
Choose a haircut that suits your face shape and style. Then, bring the photo to your barber, so they know what you want.
Featured photo courtesy of Unsplash.
About David Em
Founder
David Em is the founder of Next Level Gents, the ultimate destination for tips and advice about style, grooming, fitness, and success.