Mustache wax is stiff and holds the hairs in place. It's a must-have for styling and nourishing your mustache. Learn about the best ones.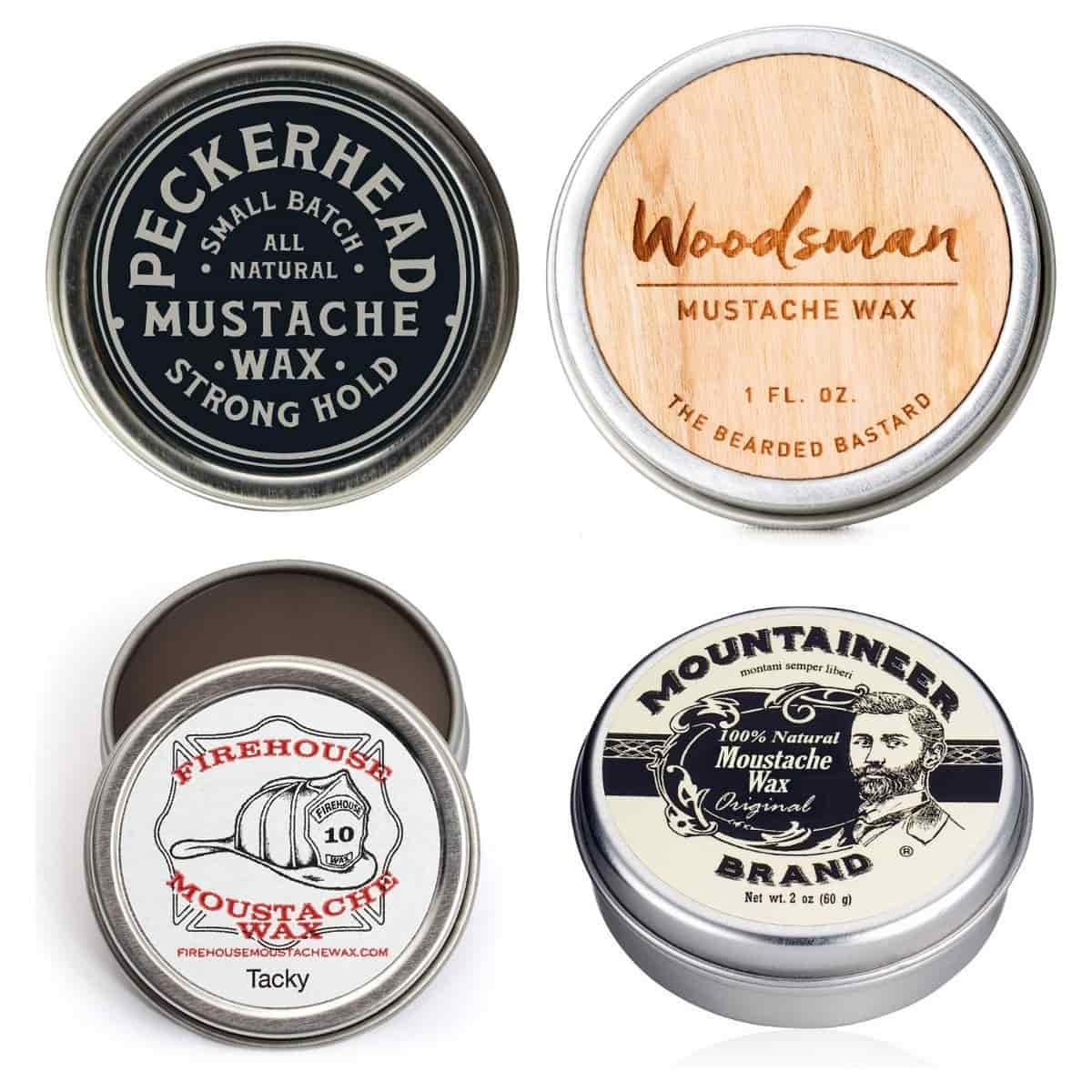 Keep your facial hair looking its best with mustache wax.
It's an excellent way to hold the hairs in place and style your mustache into the desired shape.
Related article: What does aftershave do?
Also, the waxes have nourishing ingredients, such as beeswax and oils.
They'll keep your mustache from getting dry or brittle.
Whether you like scented or unscented products, there's a wax that'll fit your needs.
They're also relatively inexpensive and easy to find.
The following are the best mustache waxes available.
Viking Revolution Mustache Wax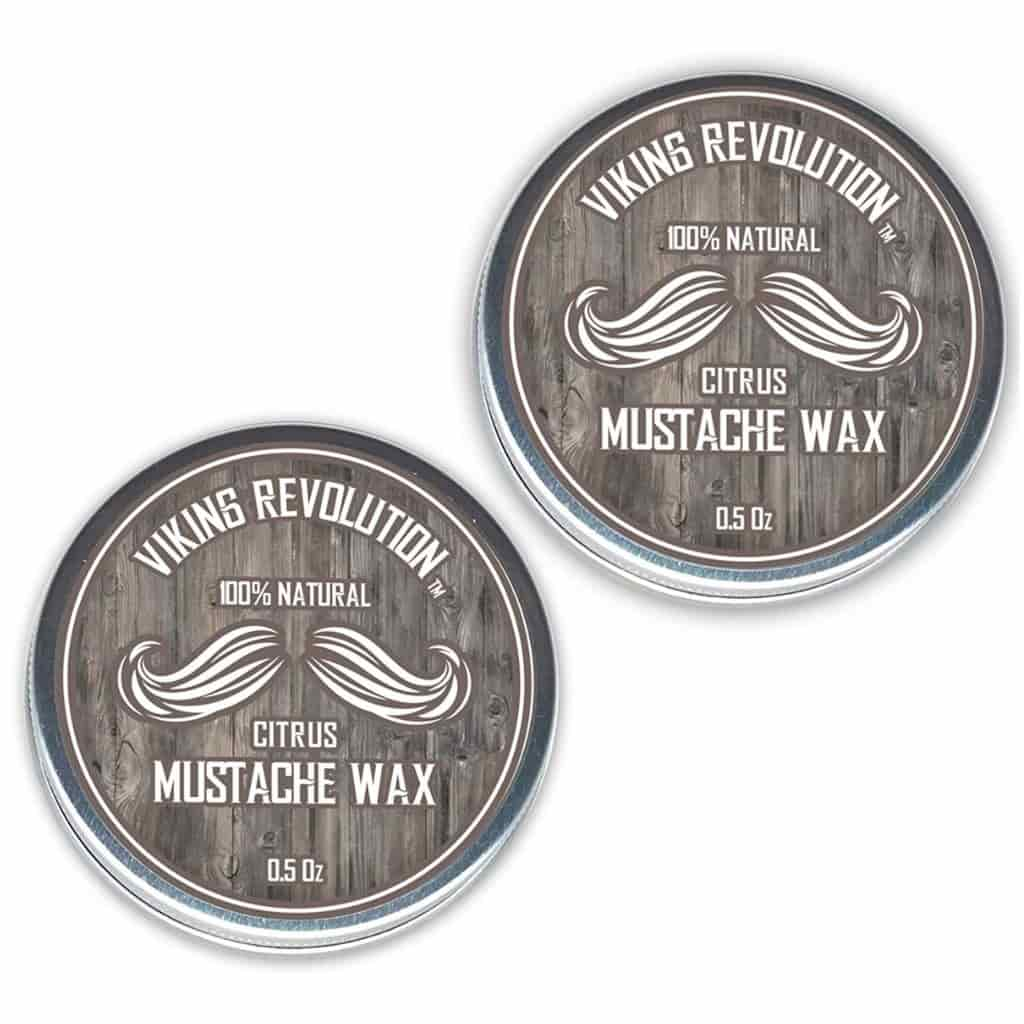 As the top-seller on Amazon, Viking Revolution's mustache wax is a must-have. Aside from great results, you can purchase a set of two for less than $10.
Viking Revolution offers two scents, citrus, and sandalwood. Both of them smell amazing while providing long-lasting hold.
It's made with argan oil, jojoba oil, mango butter, beeswax and finished with refreshing citrus or sandalwood scent.
Death Grip Mustache Wax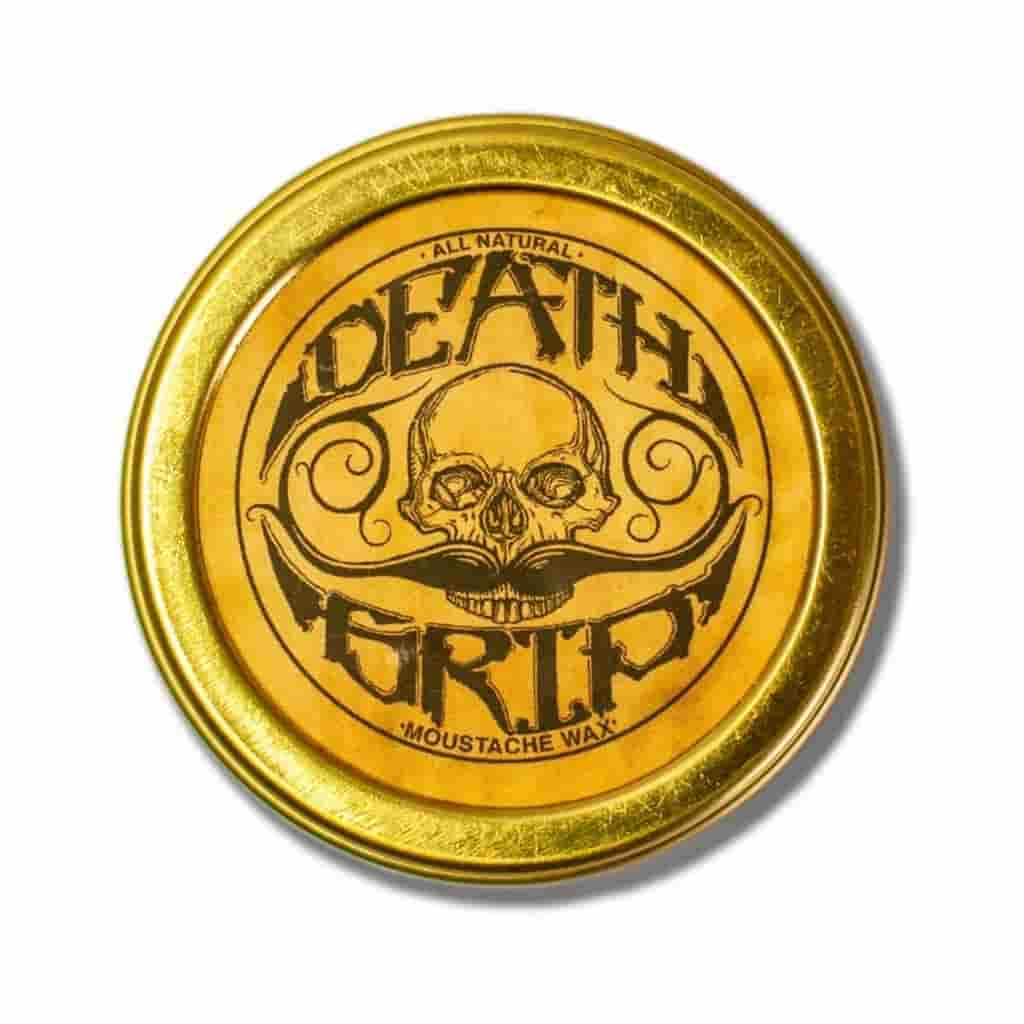 Death Grip Mustache Wax is made by The Vintage Beard Company. It's strong, and a little goes a long way.
Since you don't need to use much wax, it'll last a good amount of time.
It's best to start by heating the tin with a blow dryer. Then, take a small amount and pull it through your mustache.
Start with a small amount, and slowly add more if you need it.
Death Grip mustache wax is made with pine rosin, beeswax, and lanolin.
The only downside is that it's formulated with lanolin.
Although it's in many cosmetic products, it can irritate sensitive skin and cause allergic reactions.
Clubman Moustache Wax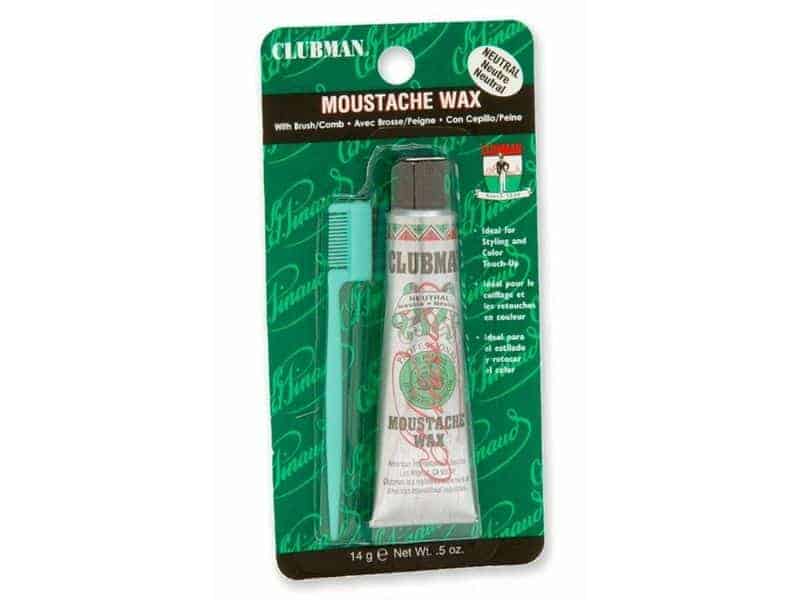 Clubman's mustache wax costs less than $5 and features an old-school vibe.
The main ingredient is beeswax, and it gets the job done.
It starts soft when you squeeze it out of the tube. Then, it hardens as you apply it to your mustache.
The Clubman Moustache Wax has been a go-to for many men for decades.
Mountaineer Mustache Wax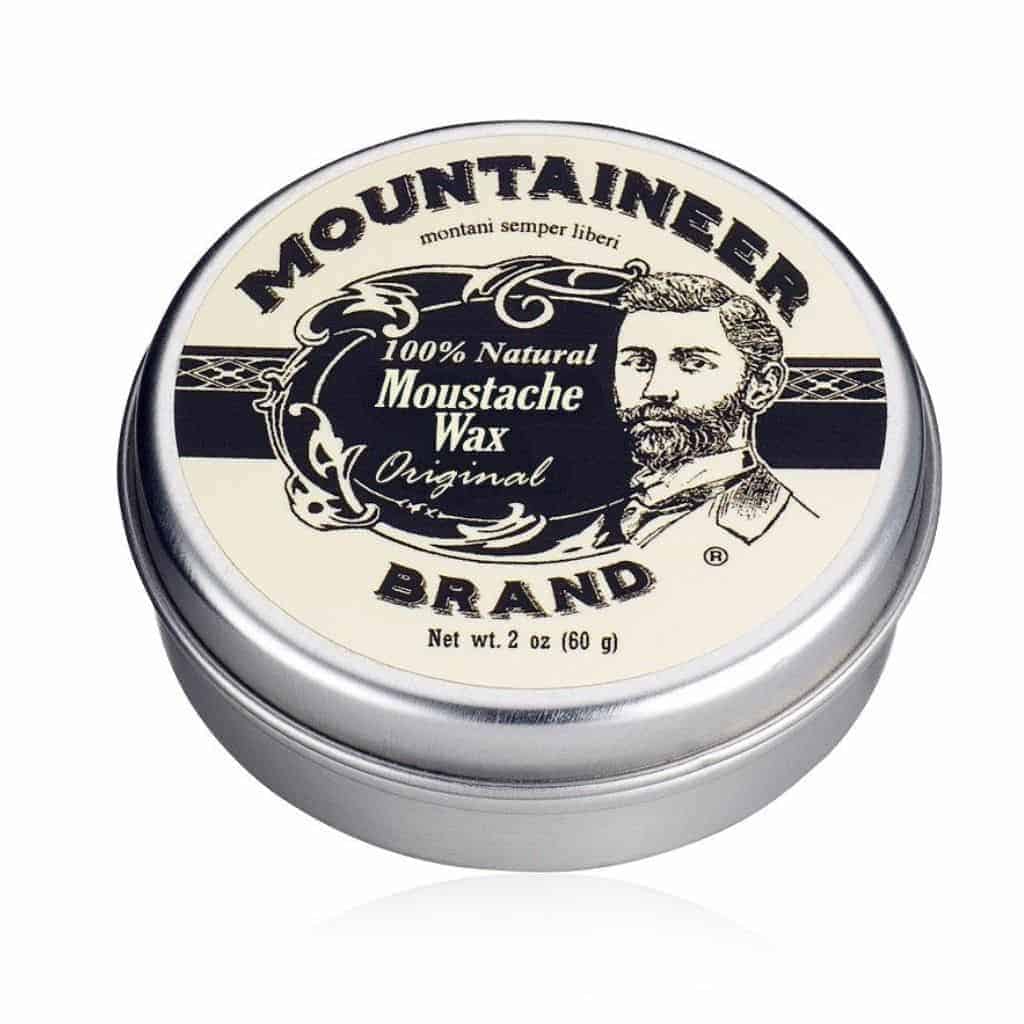 The mustache wax by Mountaineer Brand is formulated with natural ingredients and handcrafted in America.
Compared to other mustache waxes, it comes in a larger 2-ounce tin. It also has the nice manly scent of cedar and fir needles.
What makes this an amazing wax is that it doesn't include petroleum or lanolin.
It's made with beeswax, coconut oil, almond oil, castor seed oil, lime oil, fir needle oil, and grapefruit peel oil.
Beardbrand Mustache Wax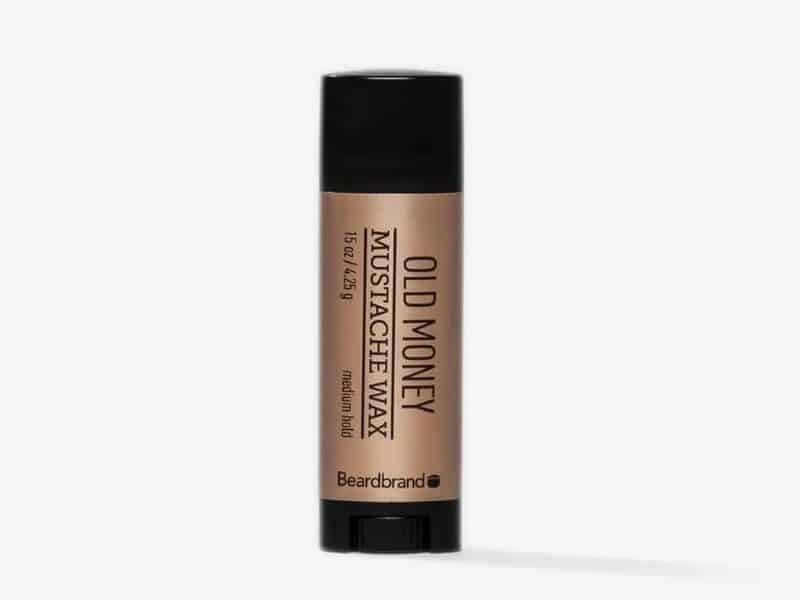 Beardbrand's stick of mustache wax is convenient. It offers a medium hold and a simple formula.
Also, it features four ingredients, beeswax, lanolin, jojoba oil, and fragrance. The wax is free of sulfate, paraben, and silicone.
While Beardbrand has several scents, Old Money is the classic. It has a woody, floral, and citrus scent.
The wax is in a tube, but you should scrape it out with your finger to use it.
Peckerhead Mustache Wax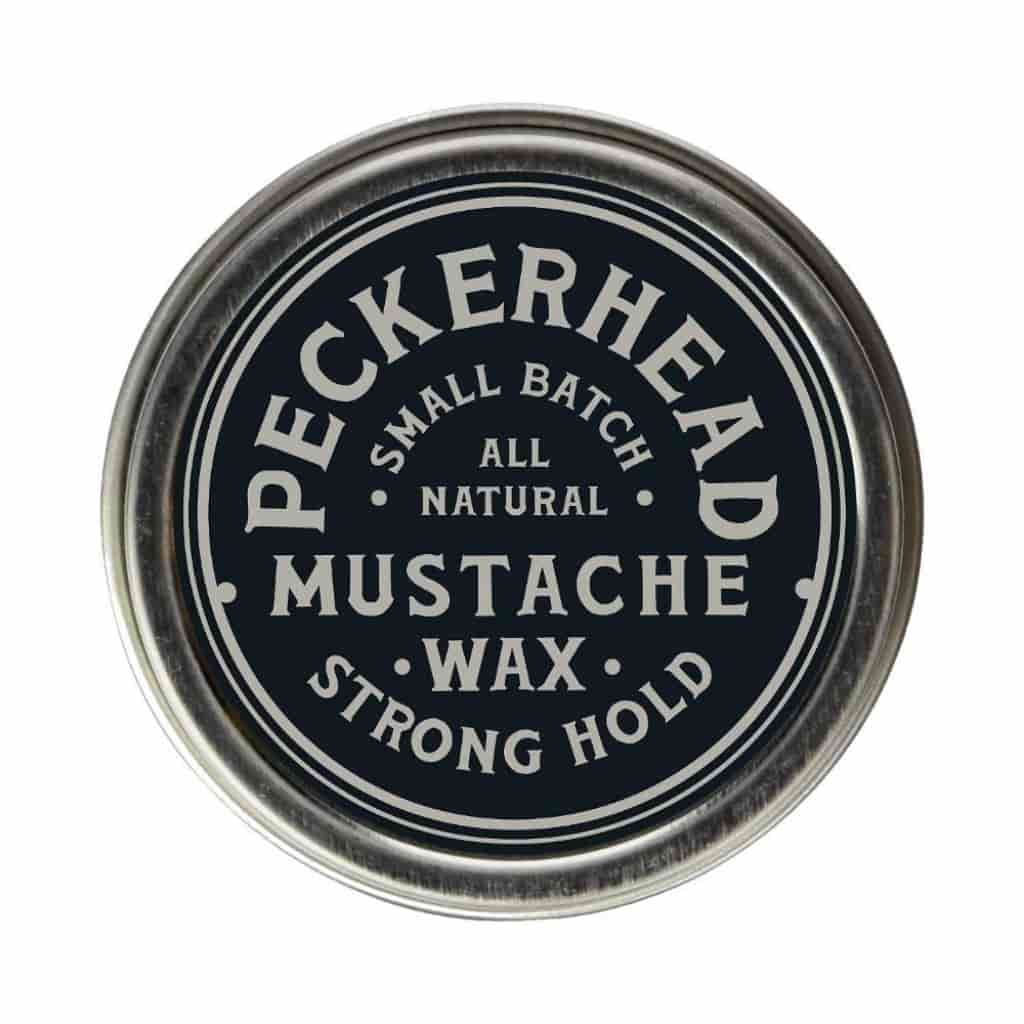 Peckerhead is crafted in Tennessee and can tame any mustache. It offers a firm-hold that'll last all day. You won't have to think about reapplying it throughout the day.
A blow dryer is required because it's extremely strong. Heating the wax before you use it ensures that it's pliable.
The scent is subtle, as there's a hint of pine and beeswax. It's made with beeswax, pine resin, and lanolin.
Fisticuffs Strong Hold Mustache Wax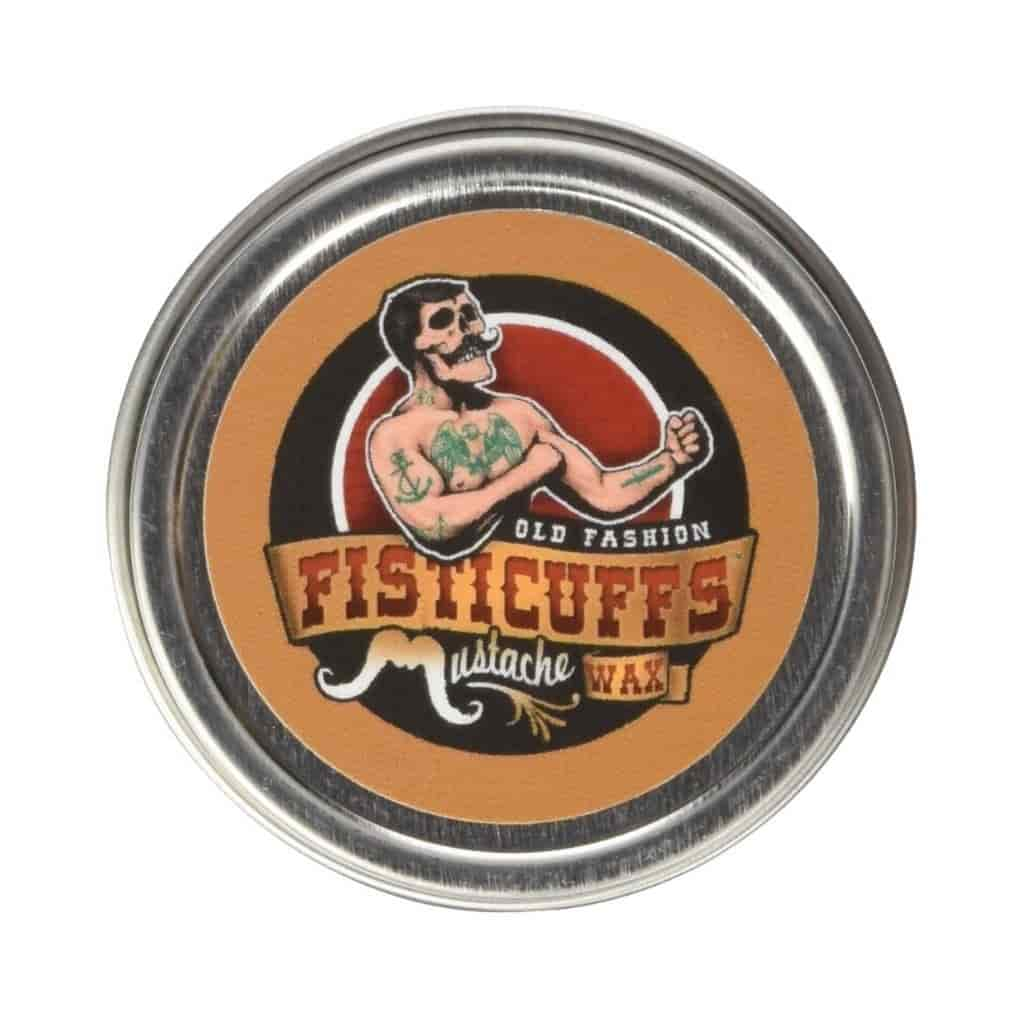 The mustache wax by Fisticuffs is great for styling. It's easy to scrape out of the tin and apply to your mustache.
It's formulated with beeswax, tea tree oil, jojoba oil, coconut oil, essential oils, petroleum jelly, and pine sap.
Petroleum jelly has been known to clog pores. However, be sure to clean your face well before and after using it to reduce the effects.
Firehouse Moustache Wax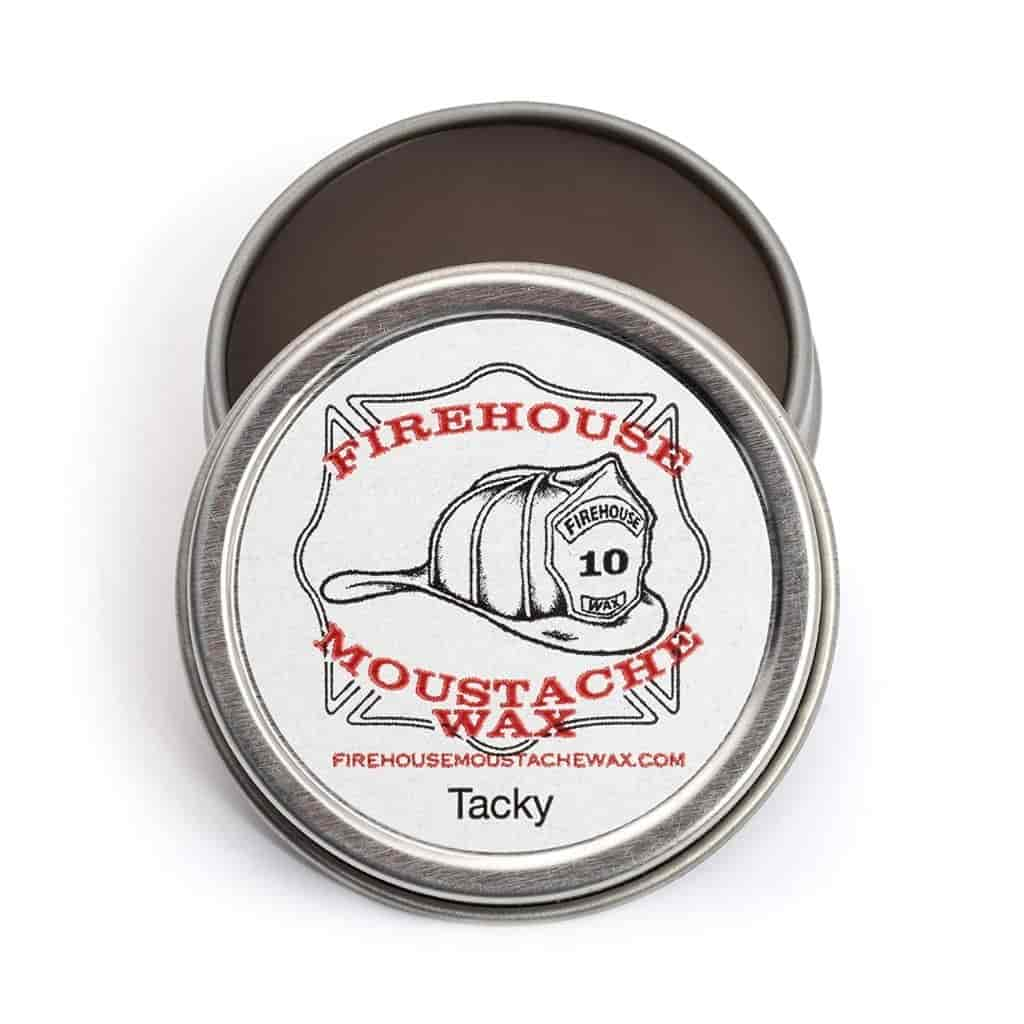 If you're looking for extreme hold, Firehouse Moustache Wax Wacky Tacky is an ideal choice because it has strong capabilities.
It also has a subtle scent, which is great because it'll be right below your nose all day.
The scent comes naturally from the waxes that are used to formulate it. You don't have to worry about added dyes or fragrances.
Each tin is handmade and poured by Fireman John in America. For every purchase, 25 cents is donated to its charity of the year.
It's an excellent wax with a good cause.
Proraso Moustache Wax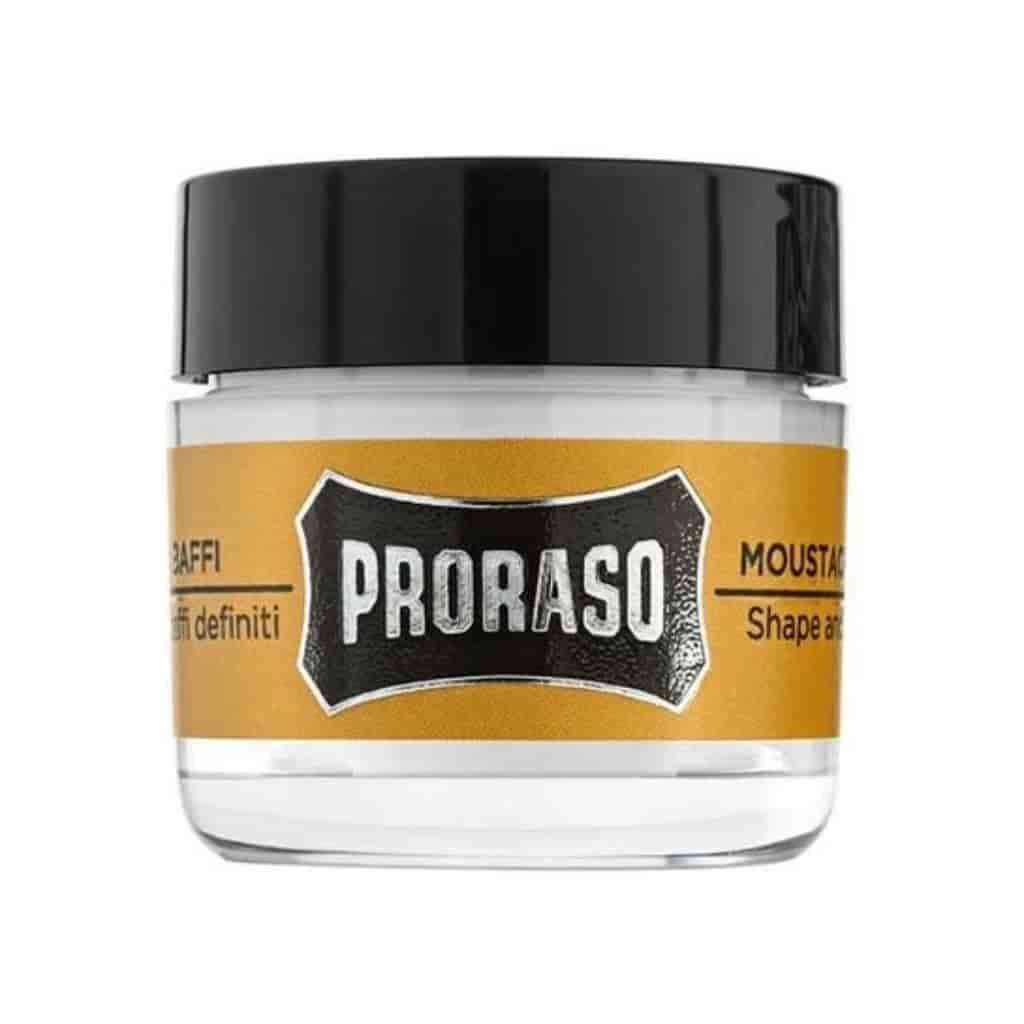 Proraso offers a unique mustache wax because it starts as a cream and transforms into a soft wax as it dries.
It's a soft and pliable wax that's a great alternative to the extreme hold ones.
It's made with beeswax, shea butter, eucalyptus oil, Mediterranean citrus, and a combination of a wood and spice scent.
Frequently asked questions about mustache wax
The following are answers to common questions about mustache wax.
Is mustache wax the same as beard balm?
While mustache wax and beard balm are similar, they're not the same.
Mustache wax provides a stronger hold than beard balm because it has more wax.
Also, beard balm features more nourishing ingredients.
Wax is all about holding your facial hair in place.
How do I use mustache wax?
Take the following steps to apply mustache wax:
Scrape out a small amount of wax with the back of your fingernail.
Warm up the wax by rubbing it between your fingers.
Apply it to your mustache, starting from the middle and working your way outward.
Repeat the steps if you need to apply more wax.
How do I remove mustache wax?
When you're ready to remove the wax from your mustache, wash your facial hair with beard wash.
Then, pat your facial hair dry with a towel.
The final step is to moisturize it with beard balm or oil.
Can I make my own mustache wax?
You can make mustache wax at home by melting beeswax, adding a carrier oil, and essential oils.
Popular carrier oils include jojoba oil, coconut oil, and almond oil. The essential oils are for scent.
Conclusion
Whether you want a polished look or the perfect handlebar, mustache wax will help you achieve it.
Your mustache will look and smell good. Also, it keeps your facial hair out of your mouth.
Pick up a container of wax today to shape and define your mustache.
Featured photo courtesy of Amazon.
About David Em
Founder
David Em is the founder of Next Level Gents, the ultimate destination for tips and advice about style, grooming, fitness, and success.