Eye fatigue and not being able to fall asleep may be a result of staring at screens all day. Blue-light-blocking glasses may be able to help.
Advances in science and trends often go hand in hand.
For example, when scientists indicate that they're studying a new health issue, companies rush to produce a solution based on the current research.
Fortunately, the resulting trend is often based on science and does offer some form of protection. Blue-light-blocking glasses are no exception.
Related article: What it means to be detail-oriented
While not yet scientifically proven, blue-light-blocking glasses have a good scientific basis and are worth considering.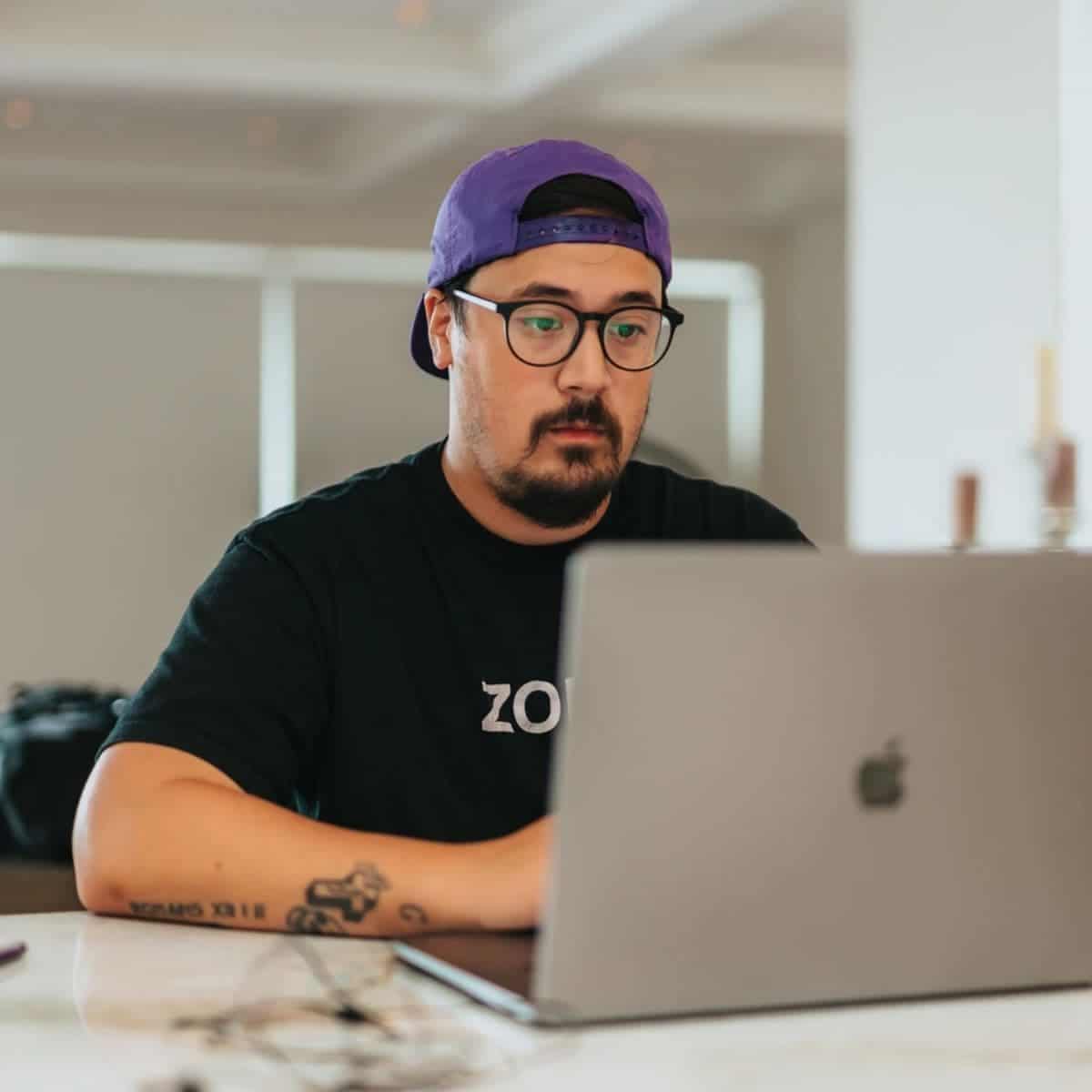 What are blue-light-blocking glasses?
In recent years, technology has rapidly become a part of our daily lives. For example, a few decades ago, most people didn't have cell phones, computers, and laptops. Now, most people have them and various other technical devices.
This massive increase in the use of devices with digital screens has caused scientists some concern regarding the amount of screen time the average person is subject to each day.
This previously led experts to warn about eye strain and headaches due to the ever-increasing amount of time people spend on their computers, phones, and watching TV.
The continued issue of large amounts of digital screen time has given experts reason to look even deeper into this issue and identify more specific risks resulting from extended screen use.
What they found is something that all of these devices have in common. They emit a lot of blue-violet light rays.
According to a study by the International Journal of Ophthalmology, blue light negatively impacts hormonal balance and directly affects sleep quality.
Digital screens are not the only sources of unnatural blue-violet light. Fluorescent light bulbs, LED (light-emitting diode) light fixtures, and other devices containing LED lights are also sources of this wavelength of light.
Blue-light-blocking glasses have been developed by private companies as a result of scientists believing there could be numerous risks involving the amount of blue-violet light the average person is exposed to throughout the day.
The purpose of blue-light-blocking glasses is fairly self-explanatory. Scientists developed these glasses with the sole purpose of filtering out the blue-violet rays emitted by the screens of digital devices.
Why you need them
There are a few points to consider to understand the importance of blue-light-blocking glasses.
Blue-violet light isn't exclusively produced by digital screens or human-made technology. It's also a part of the spectrum of light emitted by the sun.
However, the blue-violet light from the sun is considered beneficial because it plays an integral role in human life.
Scientists say that our brains utilize the blue-violet light from the sun to control our natural sleep cycle or circadian rhythm. It's important because circadian rhythm assists in allowing us to fall asleep and wake up at regular times each day.
One issue that blue-light-blocking glasses intend to solve is the disruption of our circadian rhythm that scientists believe is potentially caused by digital screens.
Many people utilize digital screens after dark, a time when the sun is no longer shining blue-violet light on this side of the world.
It causes a false signal in the brain that the day has not ended when in reality, it has.
As a result, the circadian rhythm is impaired because the brain is no longer on the same schedule as the natural day and night cycle.
A disrupted sleep pattern means people cannot fall asleep on time at night, often resulting in not feeling fully awake the following morning.
In addition, circadian rhythm disruption tends to be a compounding issue, as people continue feeling more tired in the following days since the body cannot fall into a natural sleep pattern.
Aside from potentially helping alleviate disrupted sleep patterns, blue-light-blocking glasses are said to relieve symptoms of eye strain, headaches, and migraines caused by extended exposure to blue-violet light.
Pros and cons
While not yet scientifically proven, blue-light-blocking glasses offer a host of potential benefits to the average consumer.
For example, by blocking blue-violet light from digital screens, a person can expect to have reduced symptoms of blue-violet light exposure compared to those who do not use them.
Included among these benefits is a potentially more stable circadian rhythm.
Nothing feels better than falling asleep shortly after going to bed and waking up full of energy the next day.
Generally, experts advise simply not using technological devices within an hour of bedtime.
At this time, experts say that there are numerous ways to reset your circadian rhythm. Included among these are avoiding digital device use within an hour of bedtime, depriving yourself of food for 12-16 hours, pulling an all-nighter, and more.
Unfortunately, due to work schedules, dietary reasons, and other health-related issues, not everyone can reset their circadian rhythm at will.
Many people work online until shortly before bed, or at least do a final check of their email for messages.
For this situation, blue-light-blocking glasses would reduce the negative impact on their sleep patterns because blue-violet light is the specific wavelength of light that experts are beginning to warn the public about.
Furthermore, experts believe blue-light-blocking glasses may also alleviate some of the side effects of eye strain and headaches caused by blue-violet light.
Conversely, some experts insist that the issue of headaches and eye strain aren't directly linked to blue-violet light.
Instead, they believe extended screen time and all forms of light are the culprits causing these side effects.
One could argue that a negative aspect of blue-light-blocking glasses is the lack of any exact scientific proof regarding their benefits.
At this time, research does not fully prove or disprove the claims of the manufacturers. Scientists believe they may be beneficial.
It's important to keep this in mind, as scientists are sure to release more findings over time.
This is not unheard of, as this phase of scientific research allows possible solutions but has yet to prove them.
With that in mind, it wouldn't hurt to try blue-light-blocking glasses and conduct a personal experiment.
If blue-violet light is indeed harmful, as scientists believe, there is no harm in doing an individual assessment over some time.
Conclusion
The latest trend, blue-light-blocking glasses, is quickly gaining traction. However, consumers must guard themselves against certain advertisements, as many sellers are already in legal trouble for making false claims.
It's not unusual because advertisers tend to want their claims taken as fact rather than as a simple possibility.
The important issue so far in these claims is that science only suggests that these glasses may be beneficial.
Thus, while the effects of blue-violet light are awaiting more scientific research, blue-light-blocking glasses cannot be named a guaranteed solution.
We must wait for conclusive evidence before we accept these glasses as an absolute remedy to the issues of disrupted sleep cycles, headaches, and eye strain.
However, many people are already testing the use of blue-light-blocking glasses.
From the consumer's perspective, they appear to make a positive difference when used as eye protection for digital screen use.
Technology is rapidly evolving, and scientists continue to evaluate blue-violet light and its effects.
Blue-light-blocking glasses are among the latest trends which, science permitting, may soon be a part of our everyday life.
About David Em
Founder
David Em is the founder of Next Level Gents, the ultimate destination for tips and advice about style, grooming, fitness, and success.
Featured image courtesy of Unsplash.