When it comes to men's body types, there are three general categories: Ectomorph, Mesomorph, and Endomorph.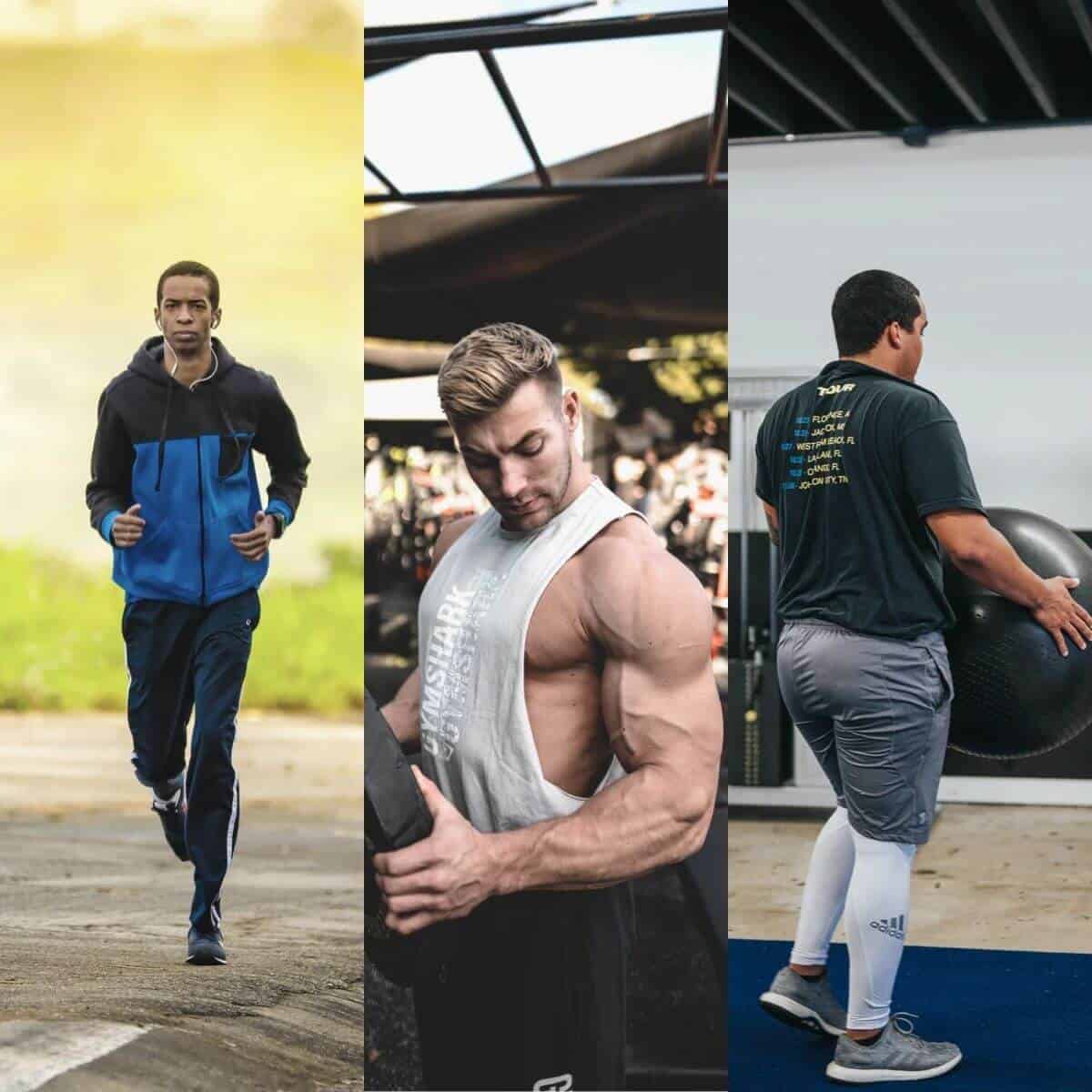 Estimated reading time: 4 minutes
Table of contents
Body types are known as somatotypes
The foundation of understanding how to dress and why your body looks the way it does is to understand the somatotypes. It explains the strengths and weaknesses of the different men's body types.
Related: German Volume Training routine and benefits
The somatotypes were developed in the 1940s by American psychologist William Herbert Sheldon to categorize the human physique.
Whether you're tall and overweight, or short and underweight, there are things that you can do to improve how you look.
The first step is to understand your somatotype, and then you'll know how to work with it.
The great news is that you're not stuck. Your body type can shift depending on your lifestyle and diet.
The three main somatotypes are ectomorph, mesomorph, and endomorph.
Ectomorph
An ectomorph is characterized by a tall and slim physique. However, ectomorphs aren't always tall.
If you're into bodybuilding or fitness, the ectomorph is known as the "hard-gainer" because people with this body type have a hard time gaining weight.
If you're an ectomorph, your shoulders and hips are more narrow relative to your height.
You'd also be very lean, as your muscles aren't as large compared to your bone length.
When it comes to clothing, the fit is the most important factor. If you're skinny, and you were tight-fitting clothes, you'll look even skinnier.
The goal is to look slightly more muscular and larger, so tight clothes aren't a good choice. Instead, wear clothes that are slim but also enhances your body.
Another way to improve the way you look is to exercise and focus on building your muscles. It can take time, but it's worth the effort.
Talk to your doctor or a nutritionist about finding the right diet to help you build muscle mass.
Mesomorph
Mesomorphs have a medium frame, and also gains weight easier than an ectomorph.
If you're a mesomorph, you may have noticed that you're strong, and develop muscles easily. You would also have an athletic build, and likely be average height.
As a mesomorph, you'll need to make sure that you're doing cardio and not eating too much to ensure you maintain your weight.
When it comes to style, slim and skinny-fitting clothes might be too tight. Therefore, the clothes you buy will be considered a regular fit.
Sometimes, regular-fitting clothes don't fit well, so you should get to know a good tailor to help make adjustments to fit your body.
Endomorph
An endomorph is the complete opposite of an ectomorph because it's characterized by a round build, and wider waist.
If you're an endomorph, you can gain muscle quickly by optimizing your workouts, diet, and doing sufficient cardio.
It's important to state that being an endomorph doesn't mean you're obese, Although you're more sensitive to gaining weight, you can control it.
With clothing, the goal is to make sure your clothes fit close to your body.
However, it shouldn't be too tight or big. Your shirt should allow you to move around, comfortably.
Frequently asked questions
What's considered tall for a guy?
If you're 6-feet in height or taller, then you're considered tall.
Which body type is considered to be aggressive?
Although aggression can be due to other reasons, people with the mesomorph body type are generally considered more aggressive.
How do endomorphs lose weight?
As an endomorph, focus on your nutrition and do cardio consistently. When you combine the two habits, you can lose weight.
Conclusion
Having an understanding of your body type will allow you to work with it to make you look your best. From knowing how your clothes should fit, to how you must eat, the somatotypes give you a solid foundation to build on.
More resources:
Featured image courtesy of Unsplash.