A clothes steamer is also known as a garment steamer. Its purpose is to remove wrinkles from your clothes by using high-temperature steam.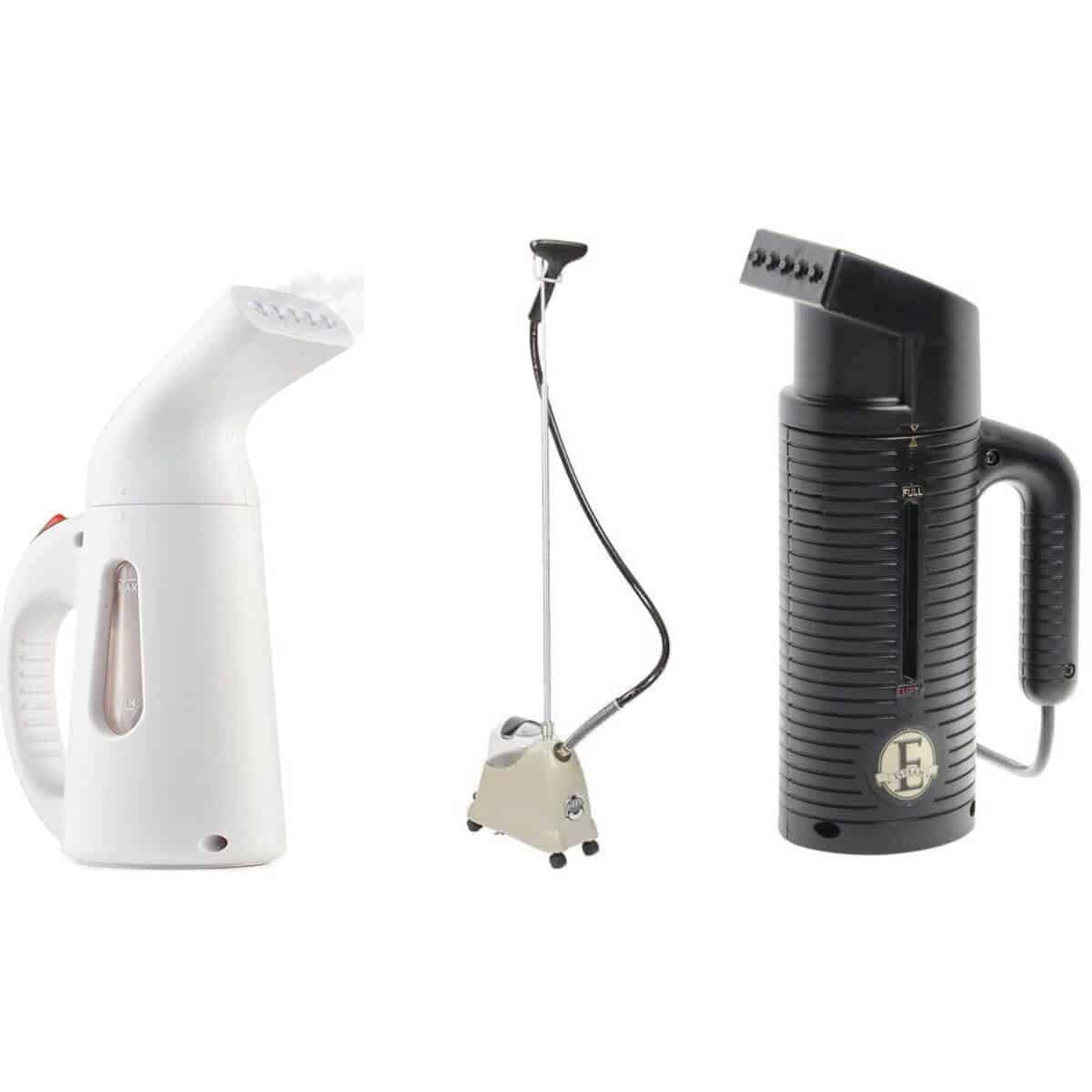 Estimated reading time: 7 minutes
We receive a commission on purchases made through links on this page. For more information, read Affiliate Disclosure.
How it compares to ironing
Ironing and steamer are two effective ways to release wrinkles from your clothes.
Although both options work well, the clothes steamer is the better option because it's lighter, requires less space, and is more gentle.
Related: How to organize your closet
They also work faster than irons and are a better choice when it comes to delicate clothing.
When it comes to button-up shirts, the iron wins because it allows you to get a nice and crisp finish.
What to look for in a steamer
A long-lasting and high-quality steamer is a must-have. If you're in the market for a steamer, the following are things you need to consider:
Set a budget. Begin by determining your budget because there's a wide range of prices with clothes steamers.
Where will you use it? The type of steamer that you purchase will depend on where you plan to use it. If you're mainly using it at home, then a standing clothes steamer can be a good option. However, if you're traveling with it, a small handheld steamer is better.
Water tank capacity. One of the main features is the water tank. There are different sizes and capacities, which will determine how often you'll have to refill the tank. Greater capacities will allow you to steam more clothes without having to refill the tank.
How long it takes to heat up. A steamer that heats up quickly is ideal because you won't waste time waiting for it to warm up. It's especially important when you're short on time.
Automatic shut-off. By shutting off automatically, the motor won't get damaged when it runs dry. It's a great safety feature and will protect you from getting hurt.
7 best clothes steamers
The following are the best garment steamers on the market:
PurSteam Elite Garment Steamer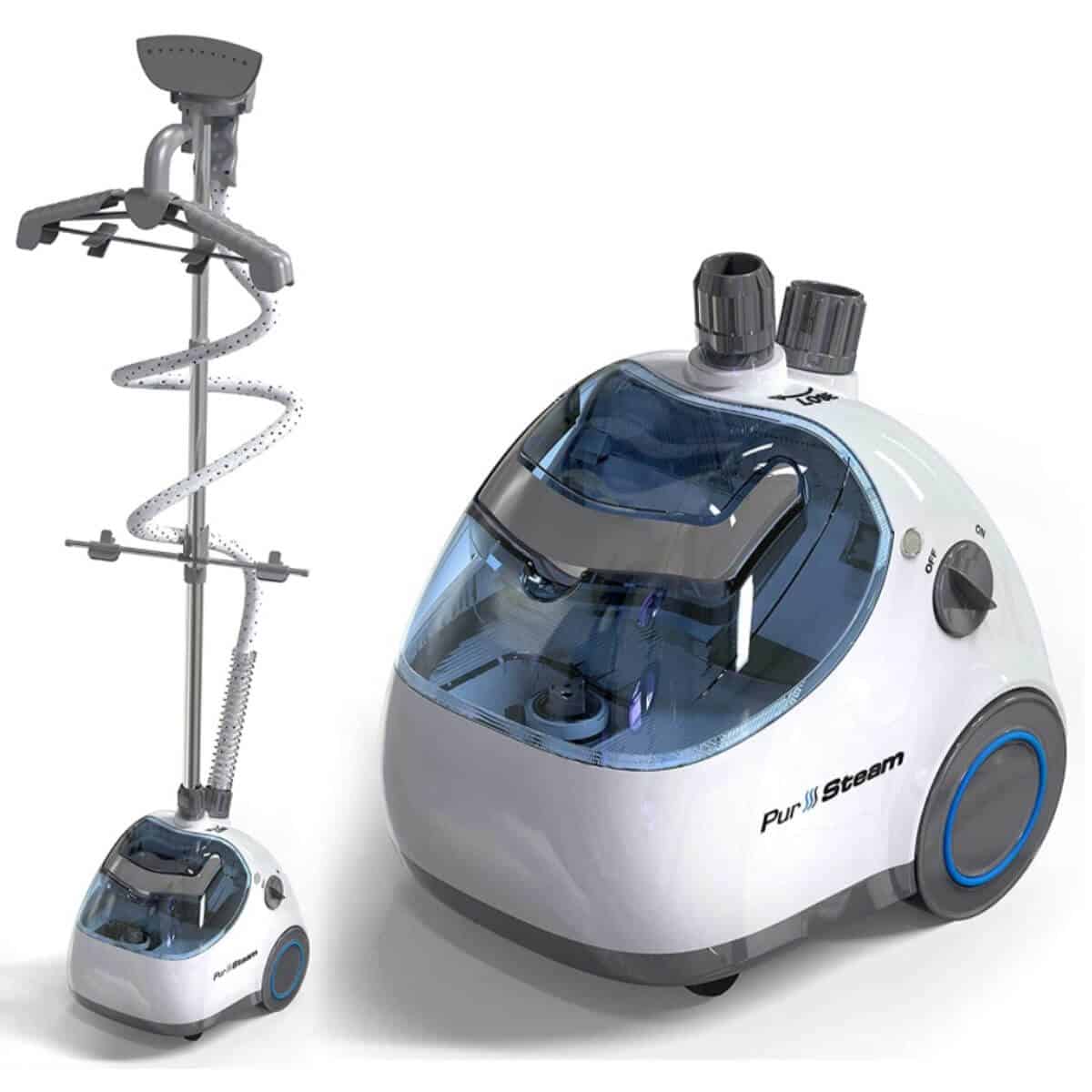 The PurSteam Garment Steamer is a highly-rated steamer with a 61-ounce tank that heats up in 45 to 60 seconds. It also provides 60 minutes of stable steam.
On Amazon, it has over 4,100 reviews, with the majority being 5-stars.
Many have said that it's easy to use, and it saves them plenty of time since it works quickly. Each clothing item will take about a minute or less.
Buy the PurSteam Garment Steamer from Amazon (opens in a new tab).
Jiffy ESTEAM Personal Hand Held Steamer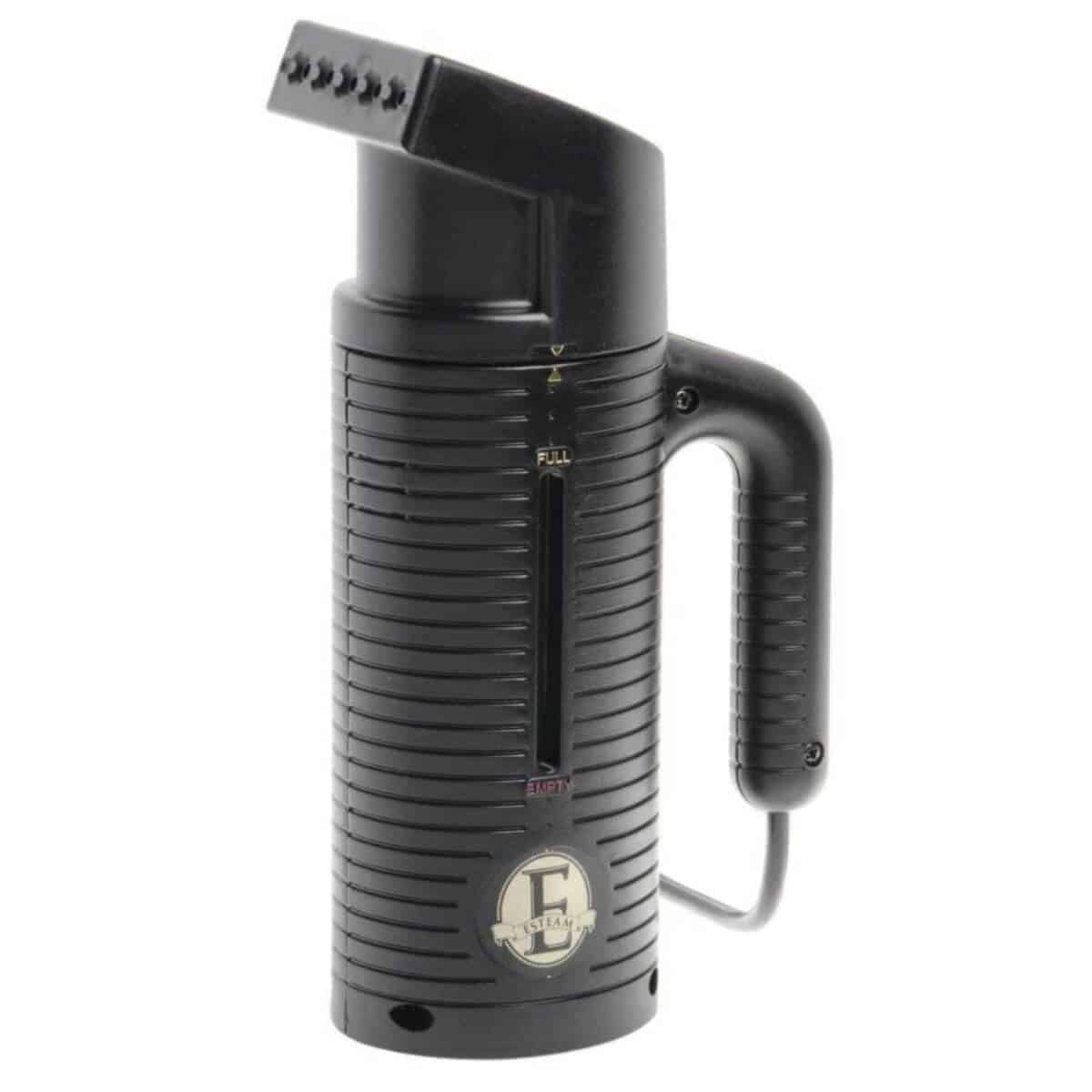 Jiffy's ESTEAM is a lightweight, handheld steamer that has an 8-ounce water capacity.
Each filling will give you around 15 minutes of steaming time, and it has 600 watts of power.
The size makes it perfect for taking it on-the-go, and it heats up quickly, so you don't have to wait for long. It has over 1,200 reviews on Amazon, with over half being 5-stars.
Buy the Jiffy ESTEAM from Amazon (opens in a new tab).
Jiffy J-2000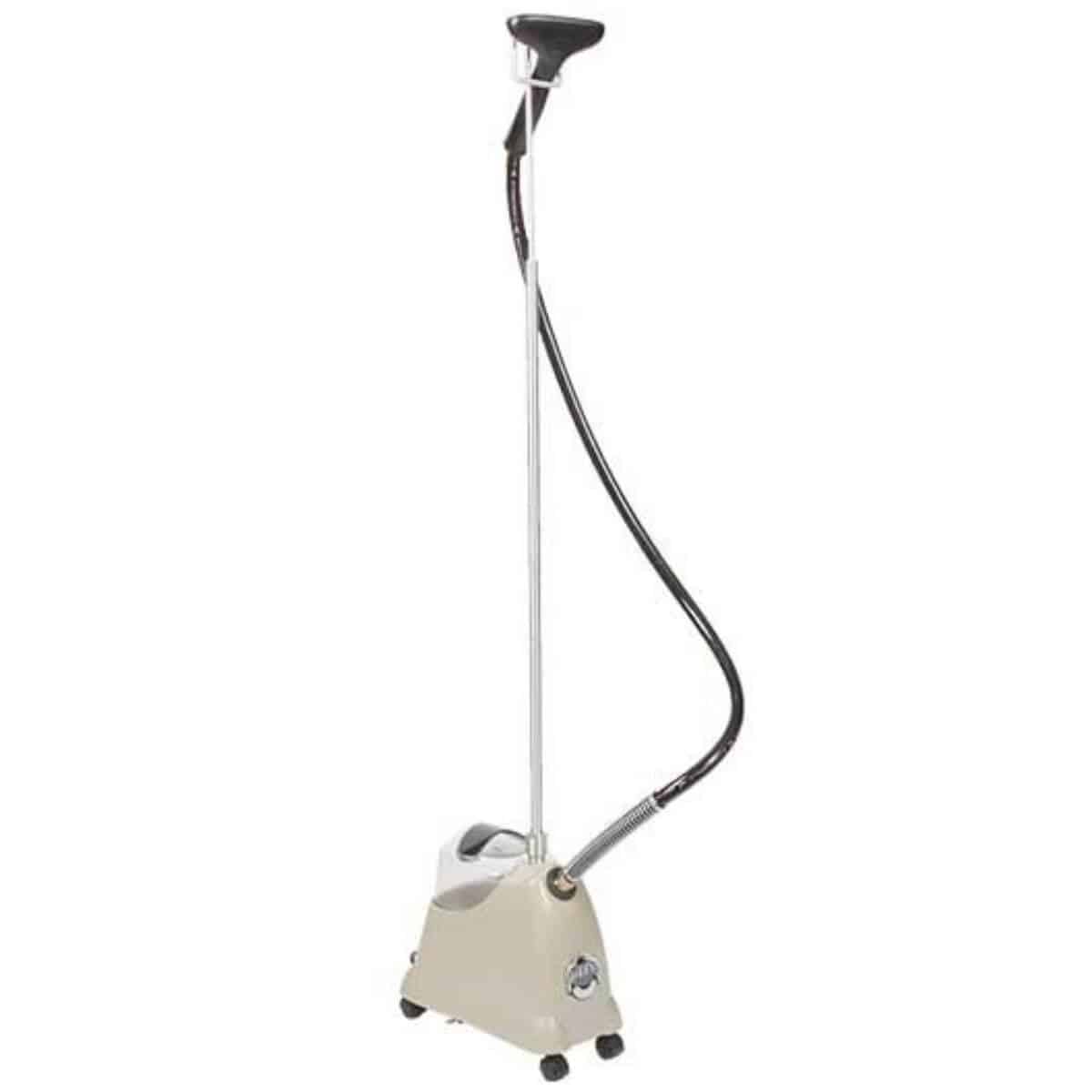 Jiffy has another steamer, the J-2000, which is a standing one. If you're mainly steaming your clothes at home, it's a great option because it has a water capacity of 3/4 of a gallon.
Each fill gives you 1.5 hours of steam time, which will allow you to get through most or all of your clothes.
It only takes a minute to heat up and has the automatic shut-off safety feature. The J-2000 has over 2,100 reviews, and 75% of them are 5-stars.
Buy the Jiffy J-2000 Steamer from Amazon (opens in a new tab).
Conair Turbo ExtremeSteam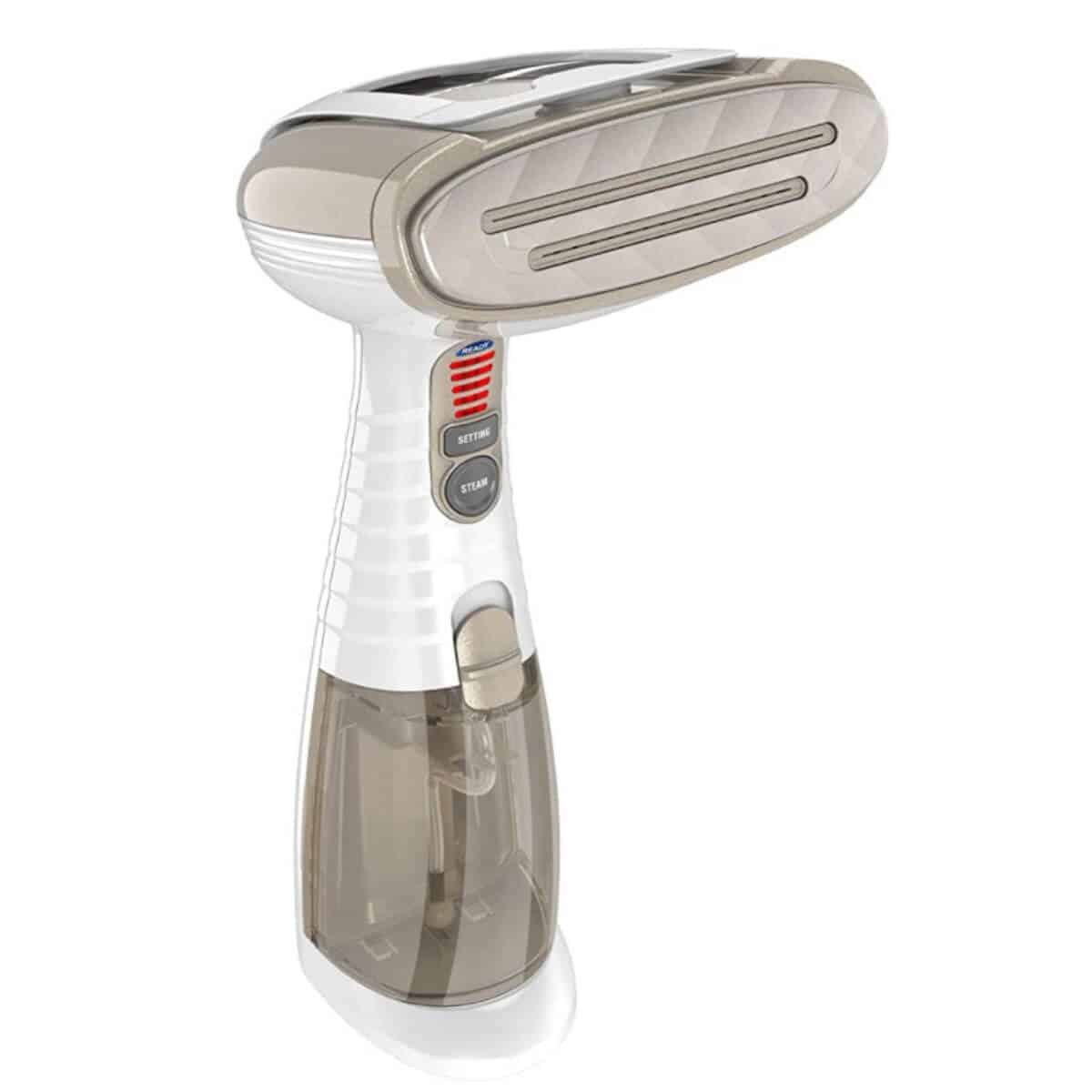 Conair's Turbo ExtremeSteam sanitizes and de-wrinkles fast. The water capacity is 7.3 ounces, and you also get several accessories.
It takes 40 seconds to heat up, and each fill gives you 20 minutes of steam time.
The ExtremeSteam has a standard and turbo setting. It gives you control over the power of the steam.
Buy the Conair Steamer from Amazon (opens in a new tab).
MagicPro Portable Garment Steamer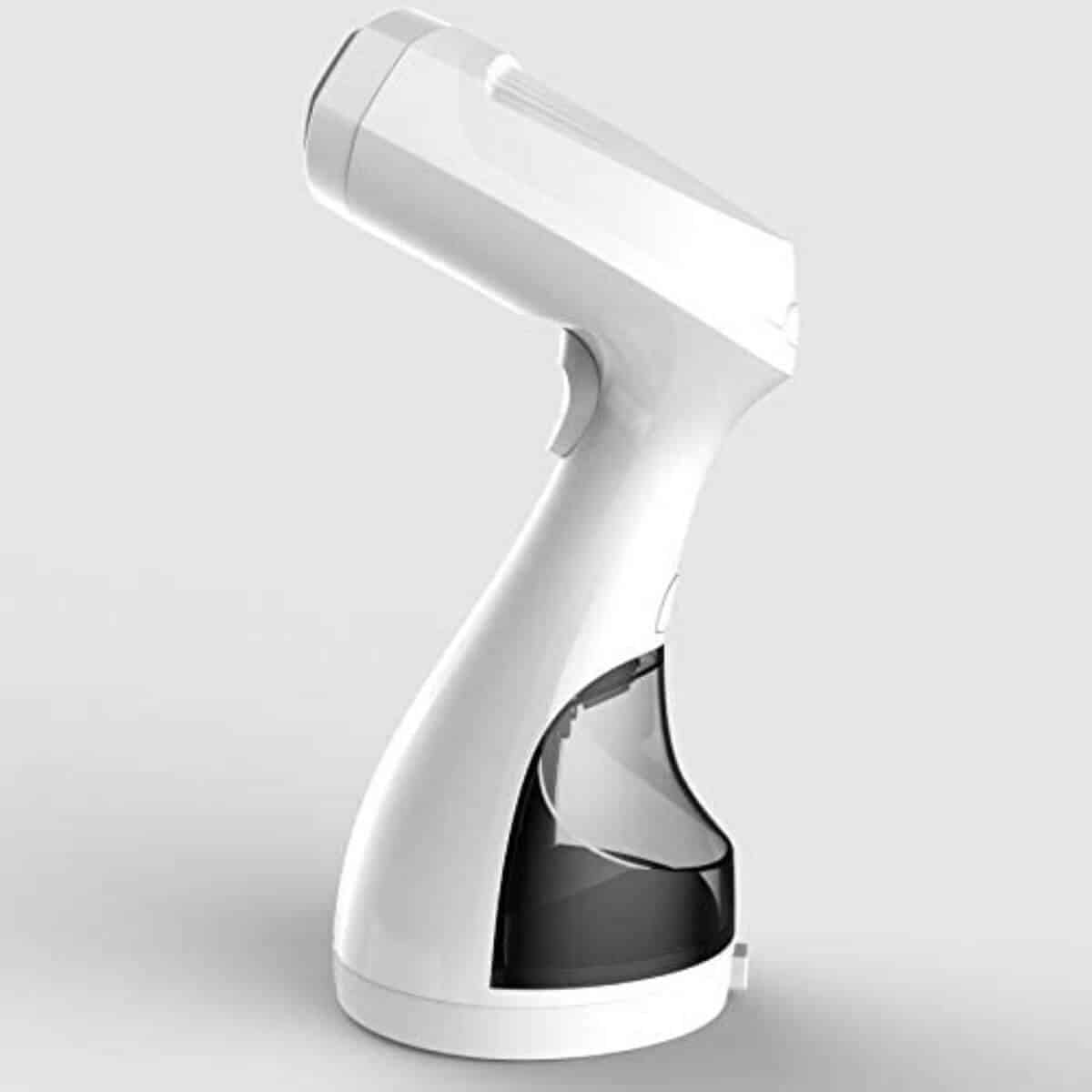 The portable garment steamer by MagicPro is an affordable and effective option. It heats up in only 25 seconds and works with almost every type of fabric.
It also has an automatic shut-off feature, which is important for safety, and a 300-milliliter tank.
MagicPro's steamer has over 3,900 reviews on Amazon and is highly praised for being affordable yet powerful.
Buy the MagicPro Steamer from Amazon (opens in a new tab).
Gideon Handheld Portable Steamer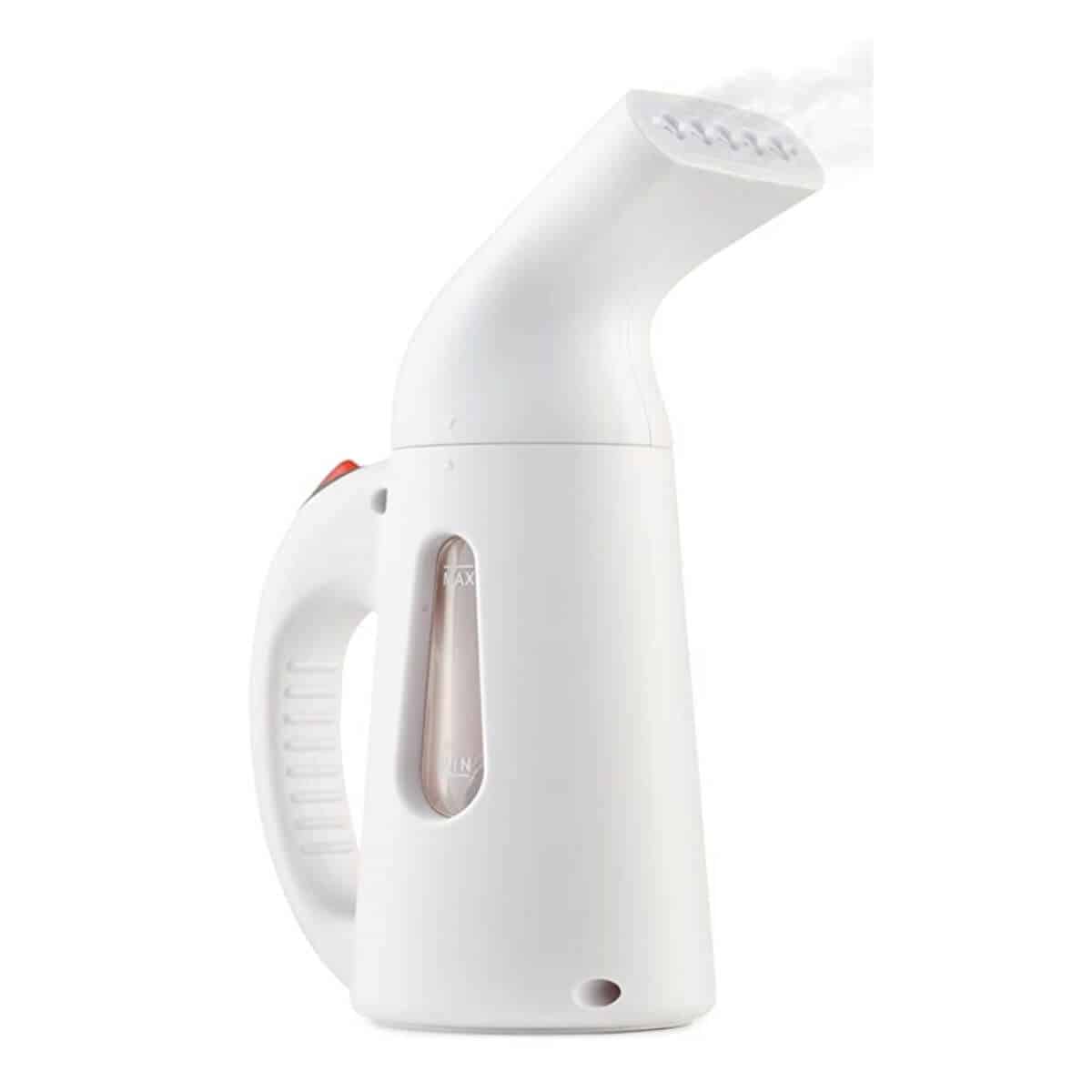 The Gideon handheld steamer is lightweight, portable, and is only 8-inches tall. It's great for travel because it heats up in one minute, and has a 5-ounce water capacity.
The steamer is also guaranteed to be drip-free, which means you can trust that it won't get your clothes soaked.
Buy the Gideon Handheld Steamer from Amazon (opens in a new tab).
BEAUTURAL Steamer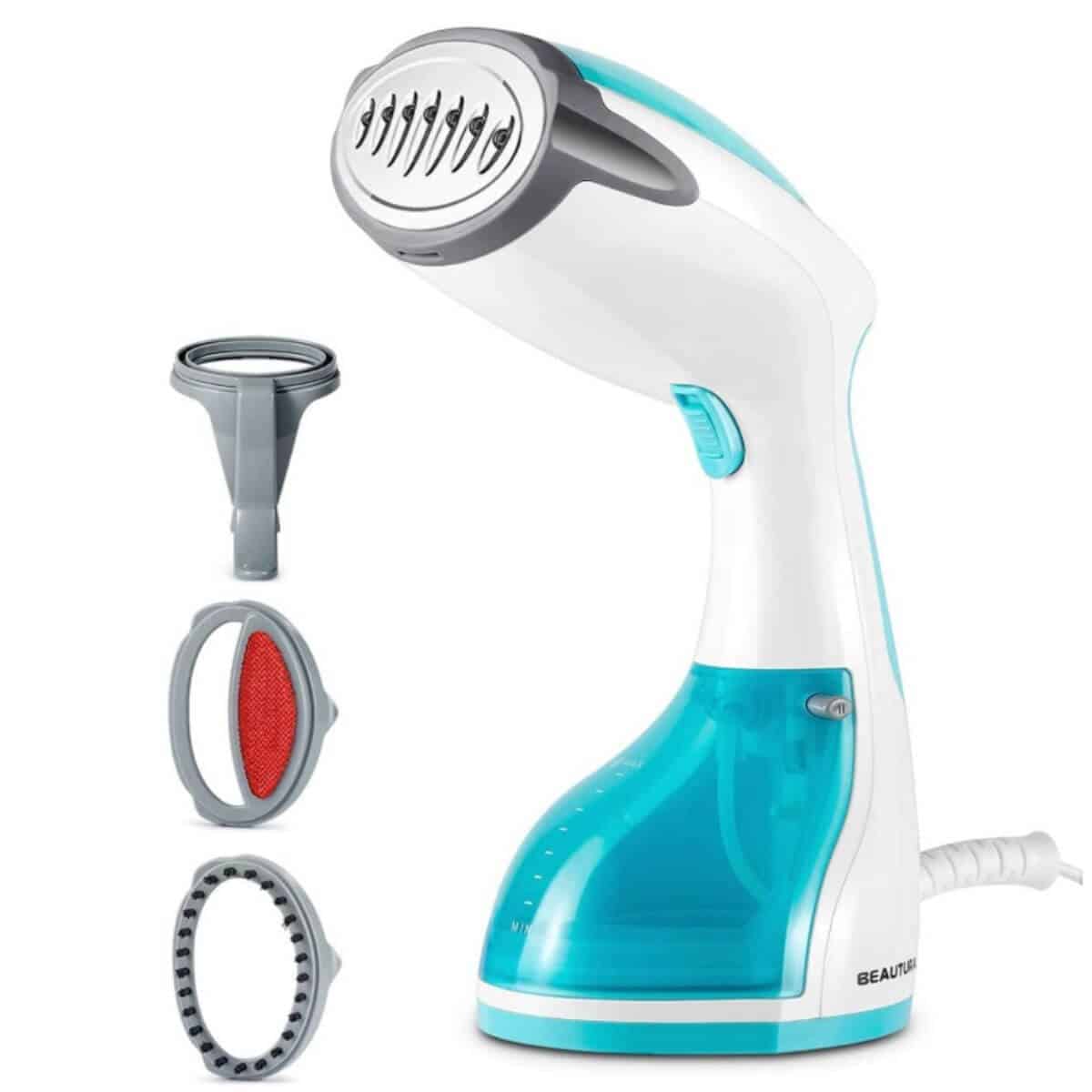 BEAUTURAL's steamer is one of the best handheld steamers, has over 5,700 reviews on Amazon, and is a best-seller in its category.
It has an 8.79-ounce water tank, which gives you 15 minutes of steam time. The steamer only takes 30-seconds to heat up and has an automatic shut-off feature for safety.
A reviewer has said, "I have steamed my clothes at a 90-degree angle, and no water has leaked out of the tank". This proves BEAUTURAL's effective leak-proof design.
Buy the BEAUTURAL Steamer from Amazon (opens in a new tab).
Frequently asked questions
Do garment steamers sanitize?
Yes, steam kills many bacteria, germs, and dust mites. They're a great way to deodorize, disinfect, and break down dirt and grime from your clothes.
Can I steam clothes that say "dry clean only"?
Yes, as long as they aren't very dirty. Steaming your clothes will also allow you to wear clothes more before bringing them to the dry cleaners.
Does steaming damage clothes?
No, it's the safest and most gentle option for releasing wrinkles.
Conclusion
Garment steamers do a fantastic job of removing wrinkles from your clothes. They can also be used on other fabric items, such as pillows or couches.
Investing in a high-quality steamer is worth it because it'll quickly remove wrinkles and make your clothes look fresh.
More resources:
Featured image courtesy of Gideon and Jiffy.