A dry, flaky, and itchy scalp can be uncomfortable. Using the right shampoo is the key to relief. Learn what the best dandruff shampoos are.
We receive a commission when you buy through affiliate links on this page.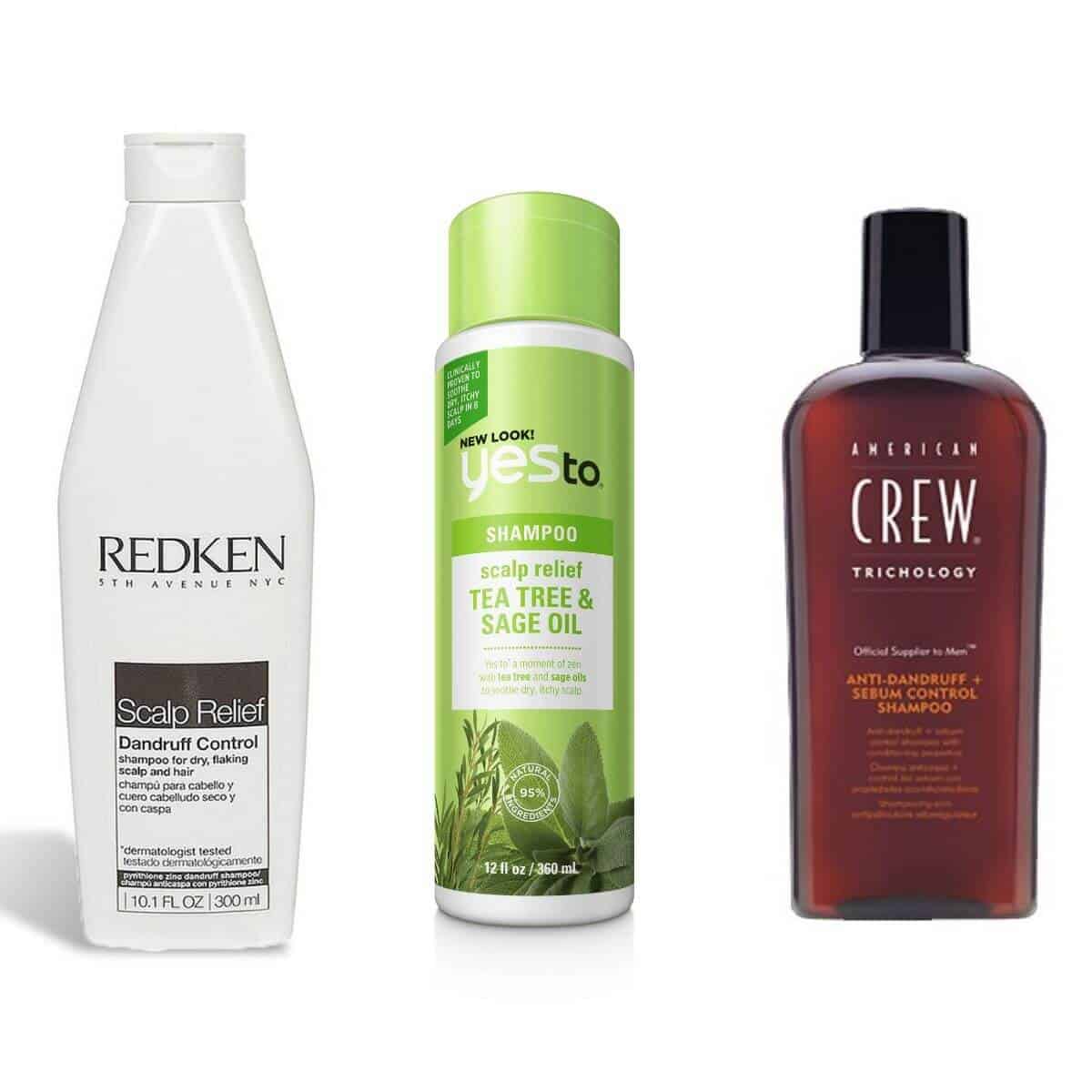 Symptoms and causes
Dandruff is when your skin is flaking, and can also cause your scalp to itch. If you have dandruff, you're not alone. Almost half of the world's population has dandruff (Source: PubMed).
Related: Basics of men's grooming
According to the American Academy of Dermatology, the following are symptoms that you have dandruff:
Scaly patches on your skin.
The skin under the patches is red.
Your scalp is itchy or burns.
The white or yellow patches flake off.
Researches are still studying the causes of dandruff, which is rather complex. Traditionally, it was believed that dandruff is the result of poor personal hygiene, allergies, and can harm you.
However, research has shown that traditional beliefs are incorrect (Source: American Academy of Dermatology).
Trying to point out the cause of dandruff can be difficult, and you should consult with your doctor.
However, the following are causes and factors that put you at higher risk (Source: PubMed):
Men are more likely to have dandruff than women.
Sun exposure.
Dry scalp.
Medical conditions such as HIV, Parkinson's disease, epilepsy, acne, rosacea, or psoriasis.
Frequent combing and over-shampooing.
How to get rid of dandruff
Treating dandruff isn't a one-time thing. It's a long-term plan, and you need to be consistent with it.
Related: Timeless grooming tips for men
Shampoos, foams, and lotions are the most common treatments for dandruff on your scalp.
Many of the treatments have antifungal or anti-inflammatory agents to provide relief (Source: PubMed).
Best dandruff shampoos
The following dandruff shampoos are the best for relieving your scalp:
1. Yes To Tea Tree and Sage Oil Scalp Relief Shampoo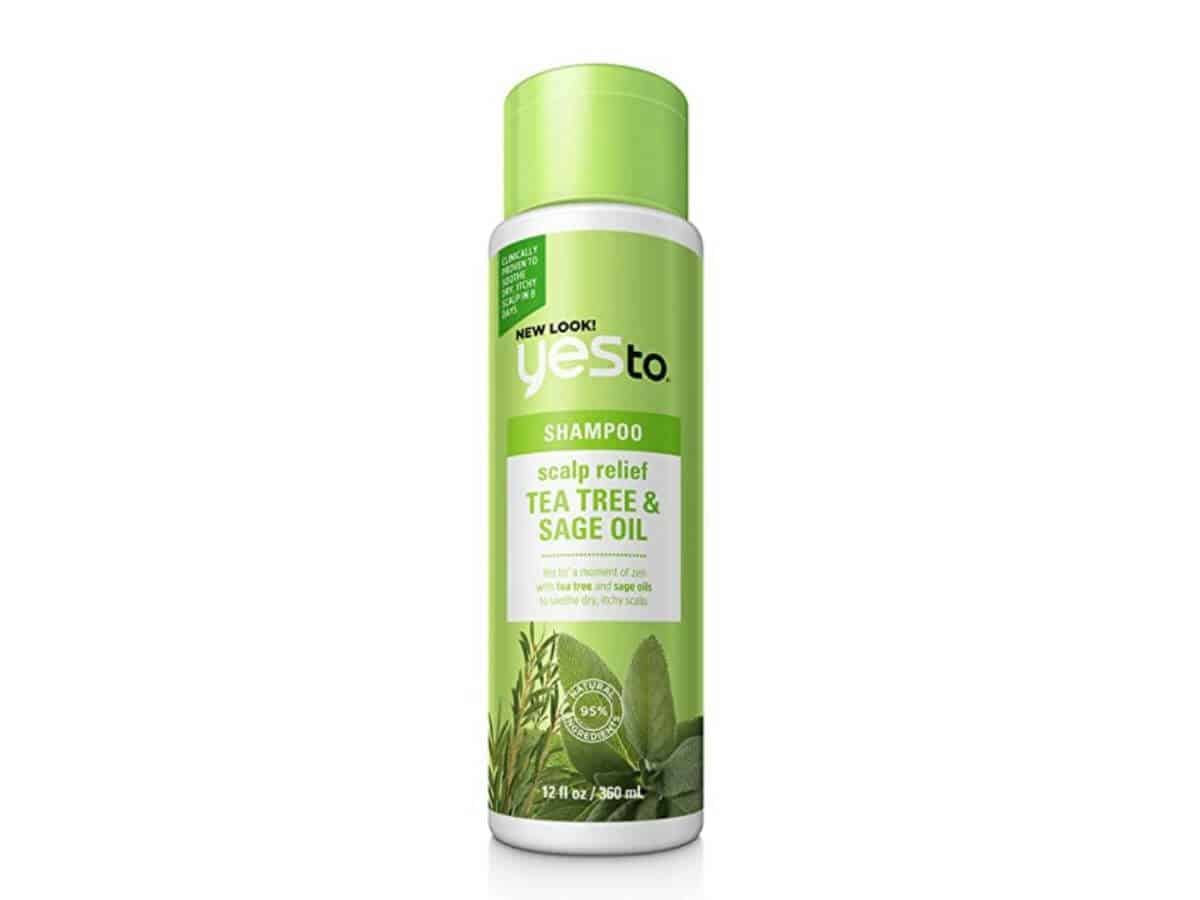 Yes To's scalp relief shampoo is formulated with tea tree and sage oils to calm your dry, itchy scalp.
It gently cleanses, moisturizes, and prevents dandruff. A 12-ounce bottle is less than $10, making it a great deal for its relieving power.
Buy Yes To Scalp Relief Shampoo from Amazon (opens in a new tab).
2. Philip Kingsley Flaky Itchy Scalp Shampoo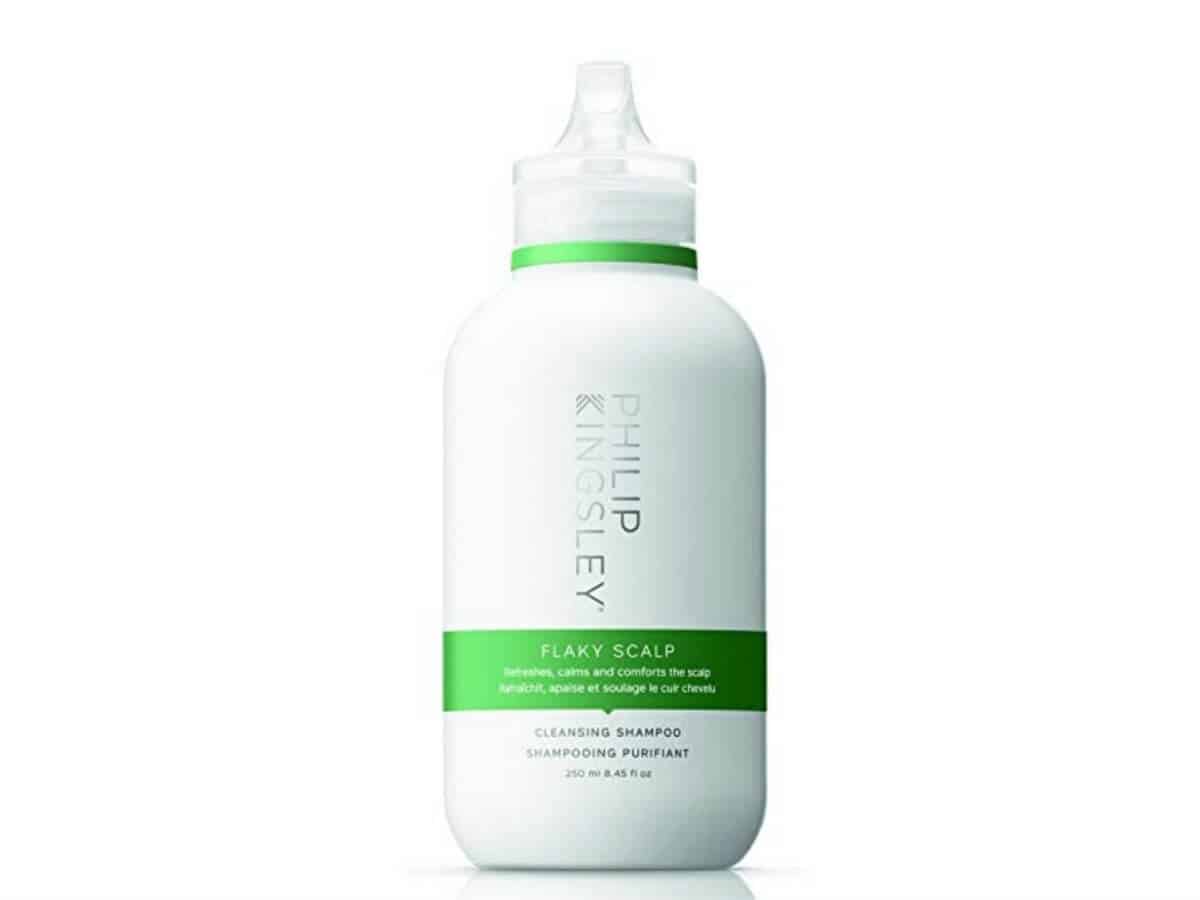 The Philip Kingsley shampoo is gentle while controlling flaking and relieving itchy your scalp. It's paraben-free, which is great for your scalp.
At $40, it's more of an investment than others. However, Philip Kingsley shampoo has many great reviews.
Buy Philip Kingsley Flaky Scalp Cleansing Shampoo from Amazon (opens in a new tab).
3. Neutrogena T/Sal Therapeutic Shampoo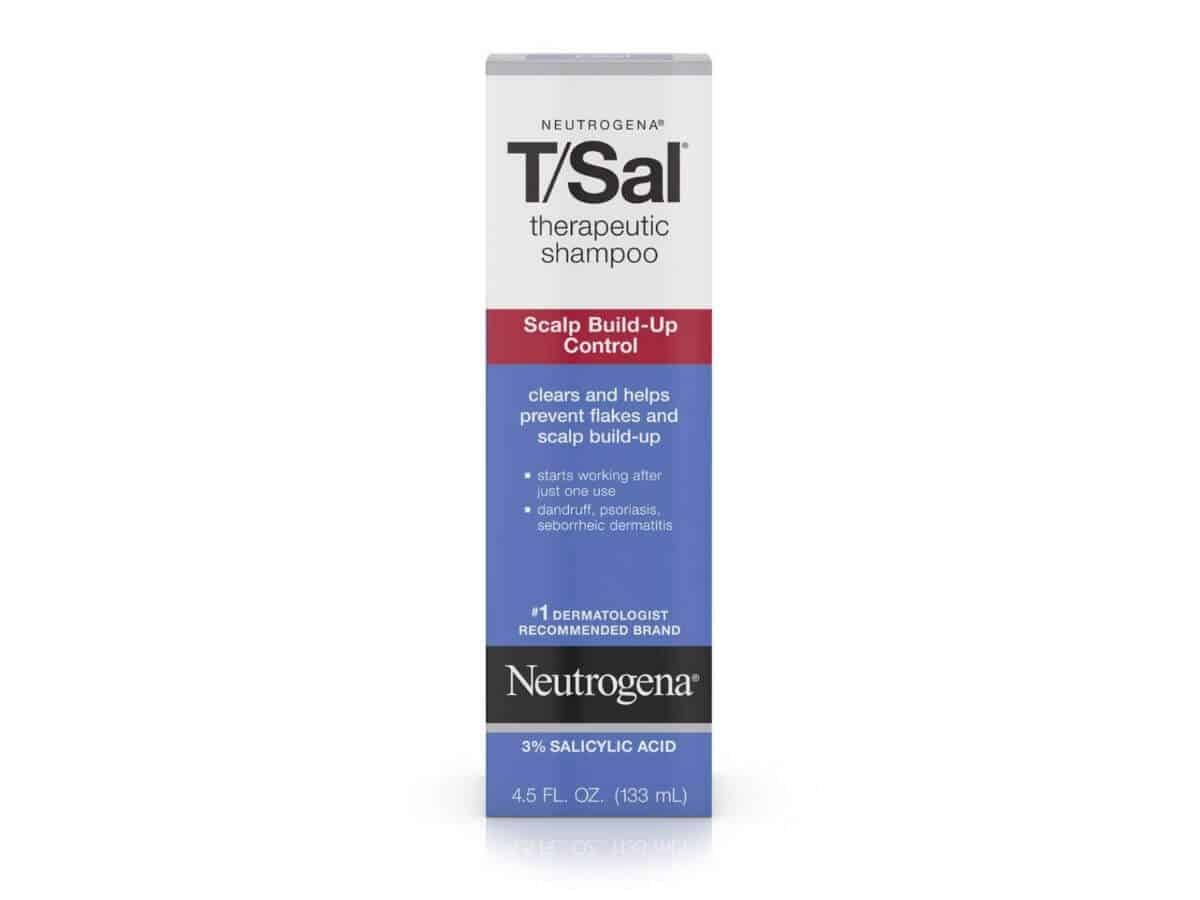 Neutrogena T/Sal shampoo is great at fighting scalp build-up. It's made with salicylic acid, which is a clinically proven active ingredient that breaks down crusty, flaky scalp build-up. At $10, T/Sal is an affordable way to begin treating your dry scalp.
Buy Neutrogena T/Sal Shampoo from Amazon (opens in a new tab).
4. Paul Mitchell Tea Tree Special Shampoo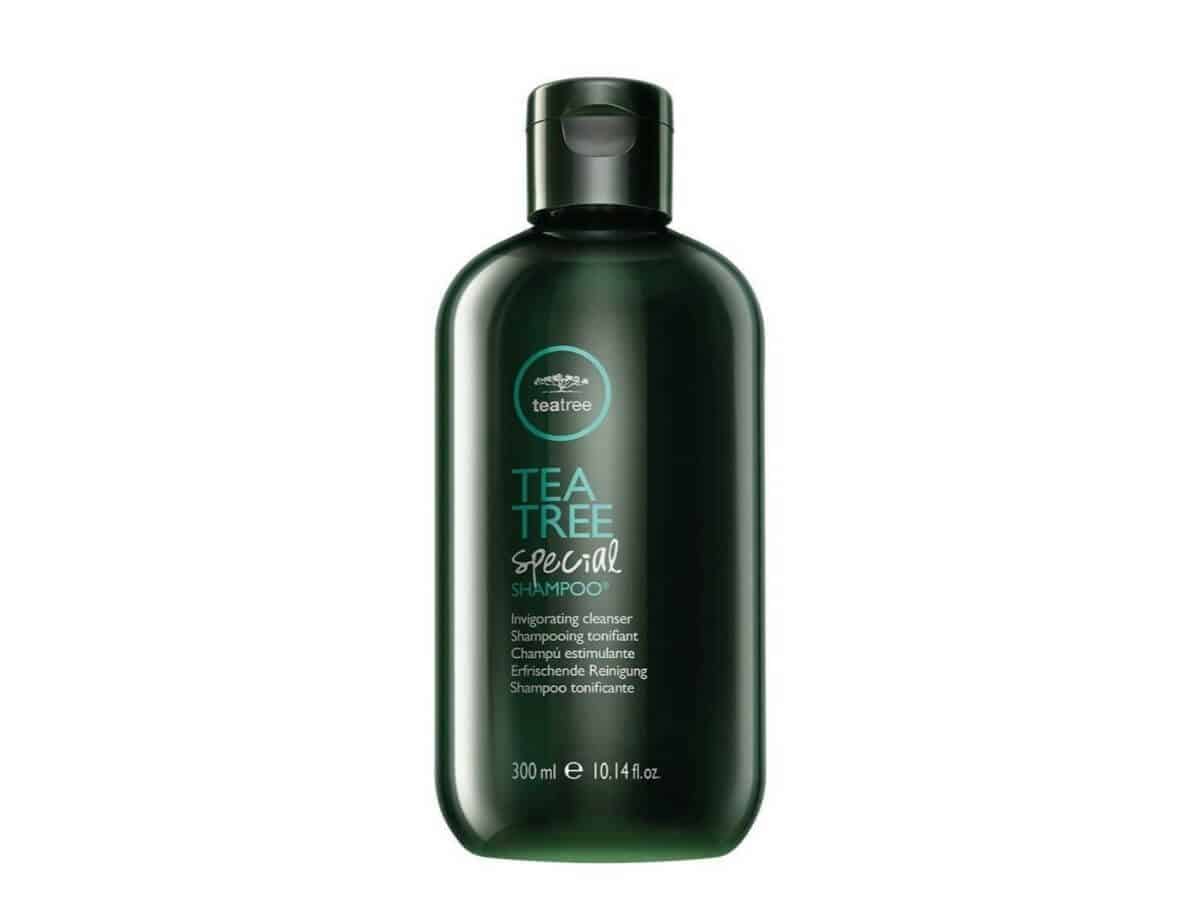 Paul Mitchell's tea tree oil shampoo is ideal for all hair types. It has a fresh scent of tea tree oil, peppermint, and lavender, which leaves your hair clean and smelling great. Depending on the size, this shampoo goes for $20, give or take.
Buy Tea Tree Special Shampoo from Amazon (opens in a new tab).
5. Davines Purifying Anti-Dandruff Shampoo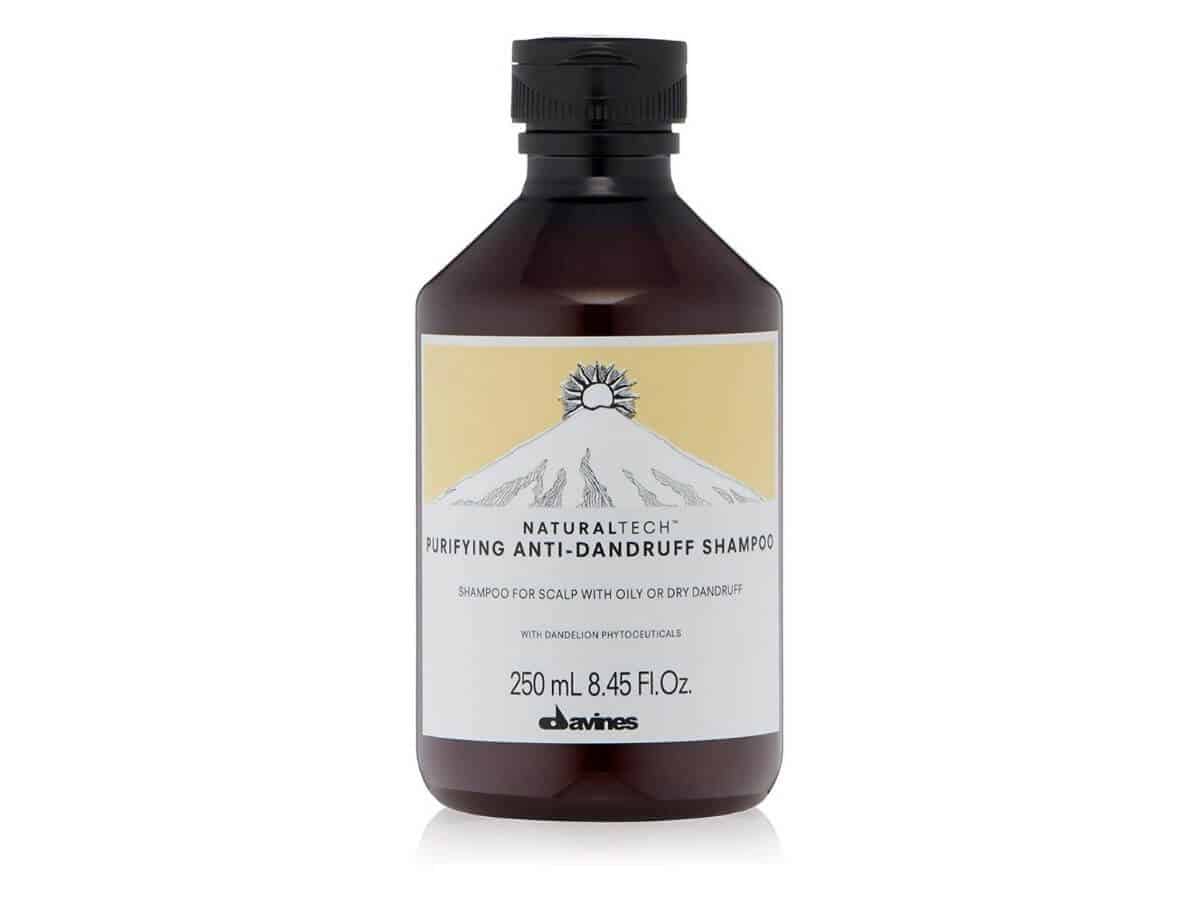 Davines shampoo is made for scalps with dry or greasy dandruff. It has anti-inflammatory and antimicrobial polyphenols, sugars, and dandelion, which helps cleanse and balance without irritating your scalp.
Buy Davines Purifying Shampoo from Amazon (opens in a new tab).
6. Selsun Blue Maximum Strength Medicated Dandruff Shampoo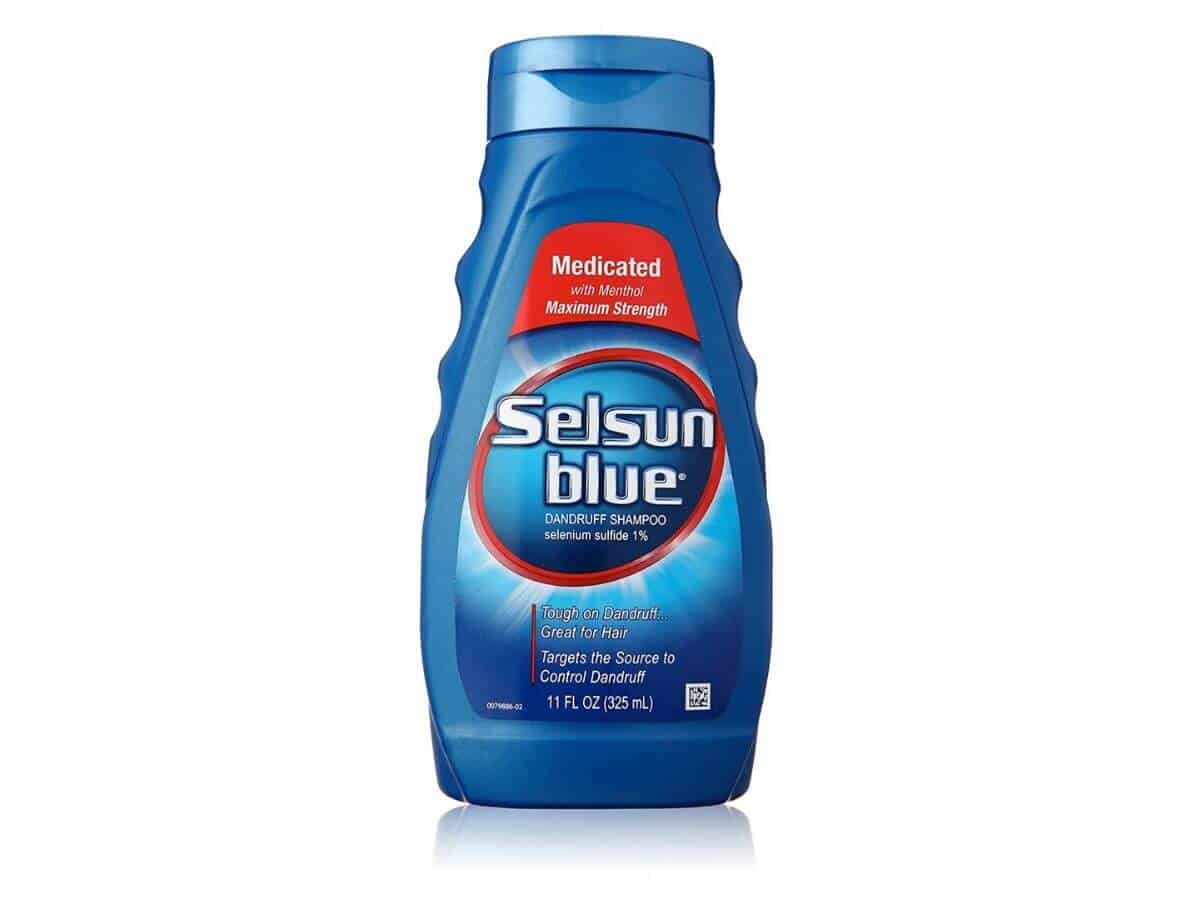 Selsun Blue targets your scalp to help eliminate flakes and itch. It's medicated with menthol and selenium sulfide to soothe your scalp. Selsun Blue can be found virtually anywhere and costs less than $10.
Buy Selsun Blue Shampoo from Amazon (opens in a new tab).
7. Dove Men+Care 2-in-1 Anti-Dandruff Shampoo and Conditioner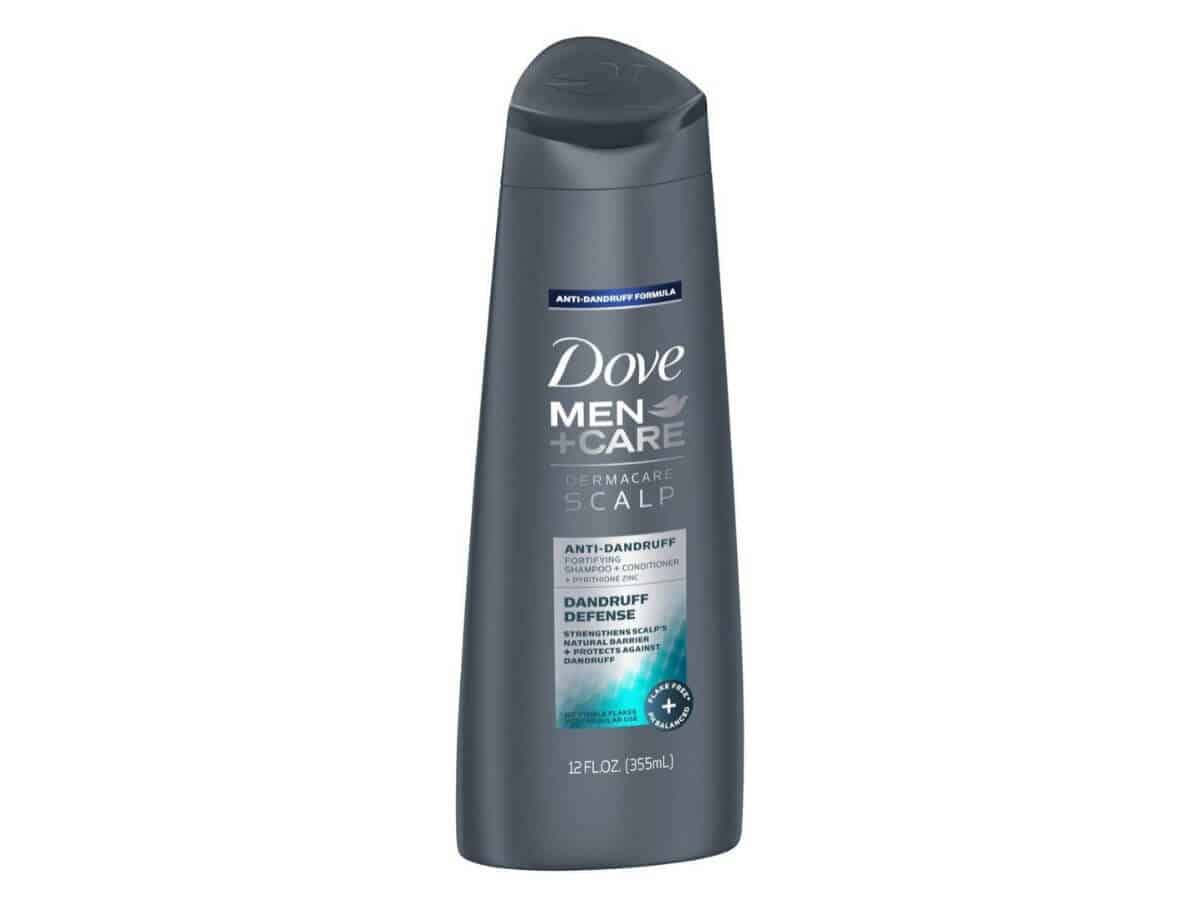 Dove offers the 2-in-1 shampoo and conditioner to clean and moisturize your scalp. It's activated with Pyrithione Zinc to prevent itching, flaking, and irritation caused by dandruff.
Buy Dove Men+Care 2-in-1 from Amazon (opens in a new tab).
8. Redken Scalp Relief Dandruff Control Shampoo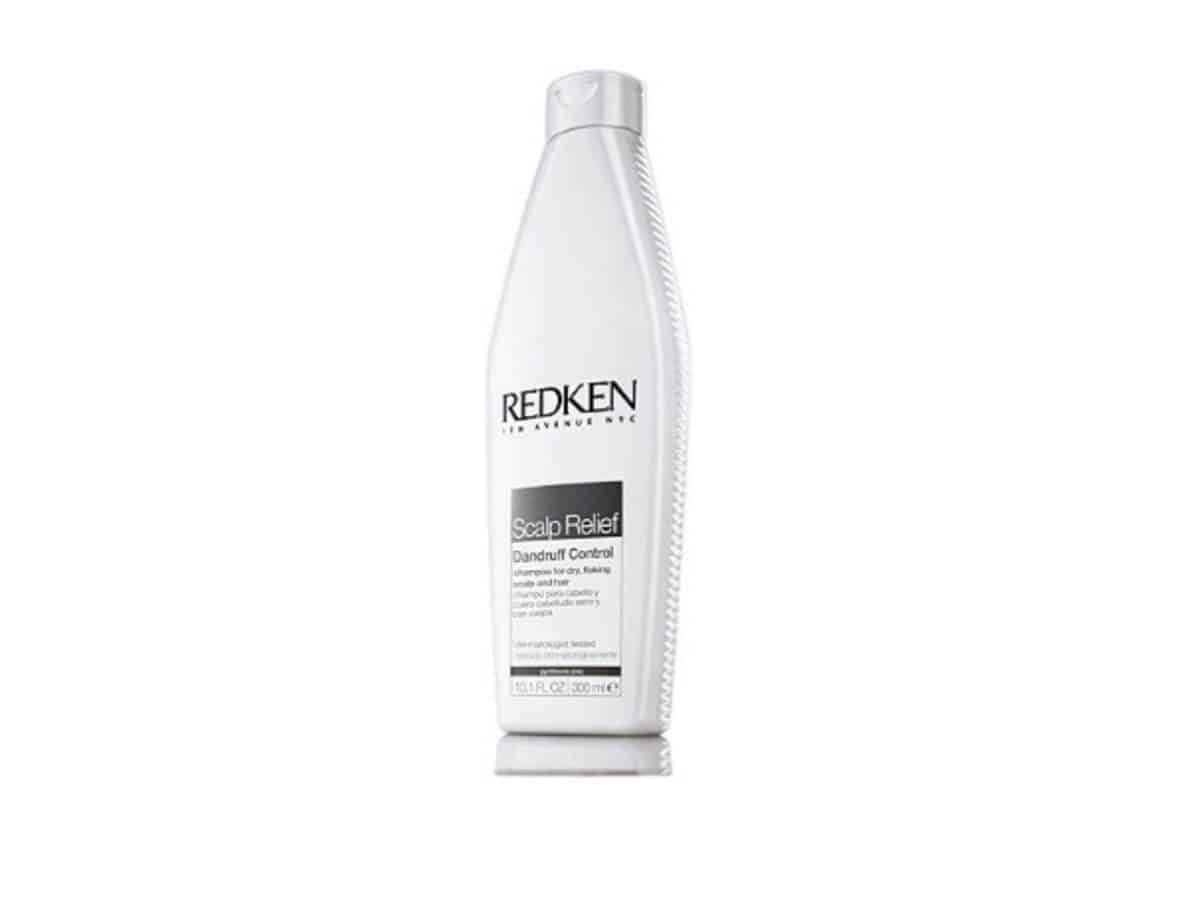 Redken's anti-dandruff shampoo also contains pyrithione zinc to help relieve itching and flaking. It fights and controls dandruff without drying out your hair.
Buy Redken Scalp Relief Dandruff Control Shampoo from Ulta (opens in a new tab).
9. Kick Active Shampoo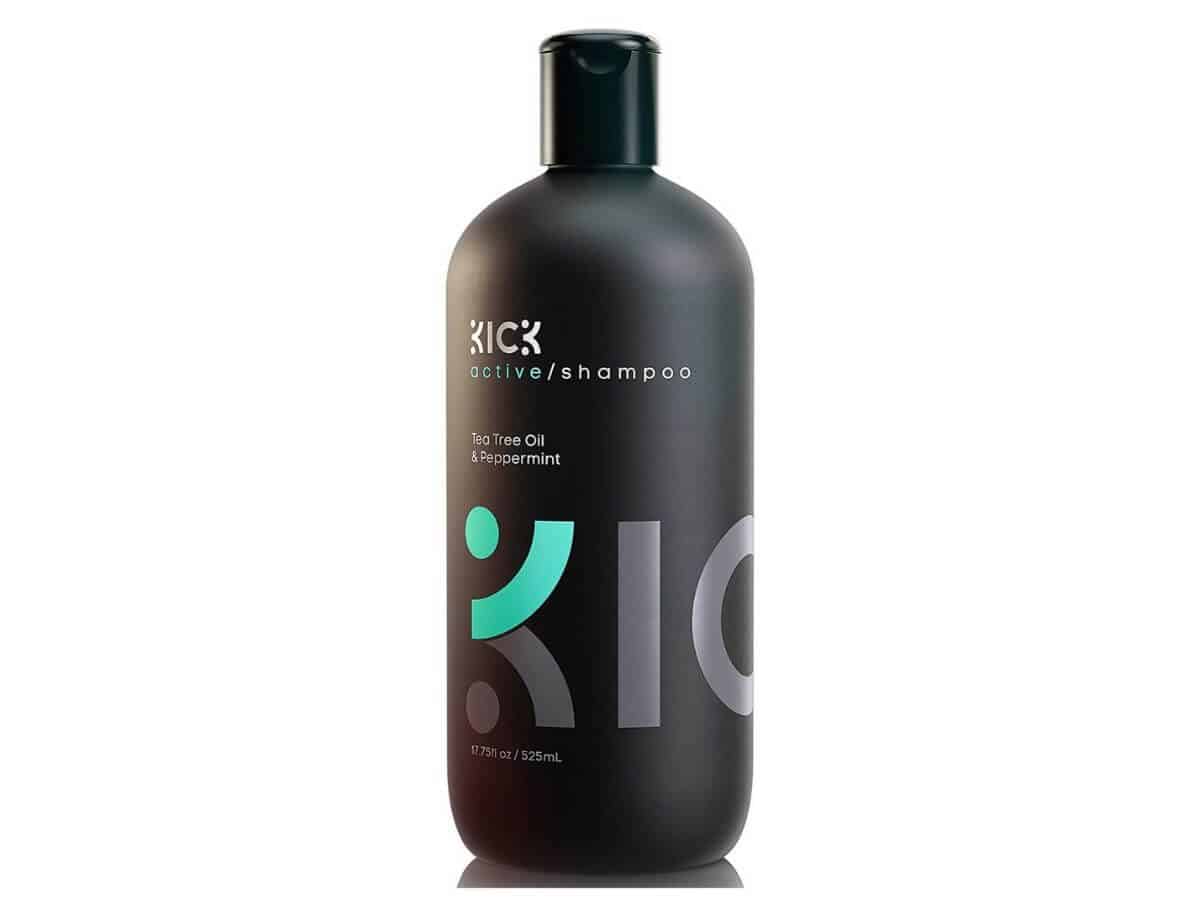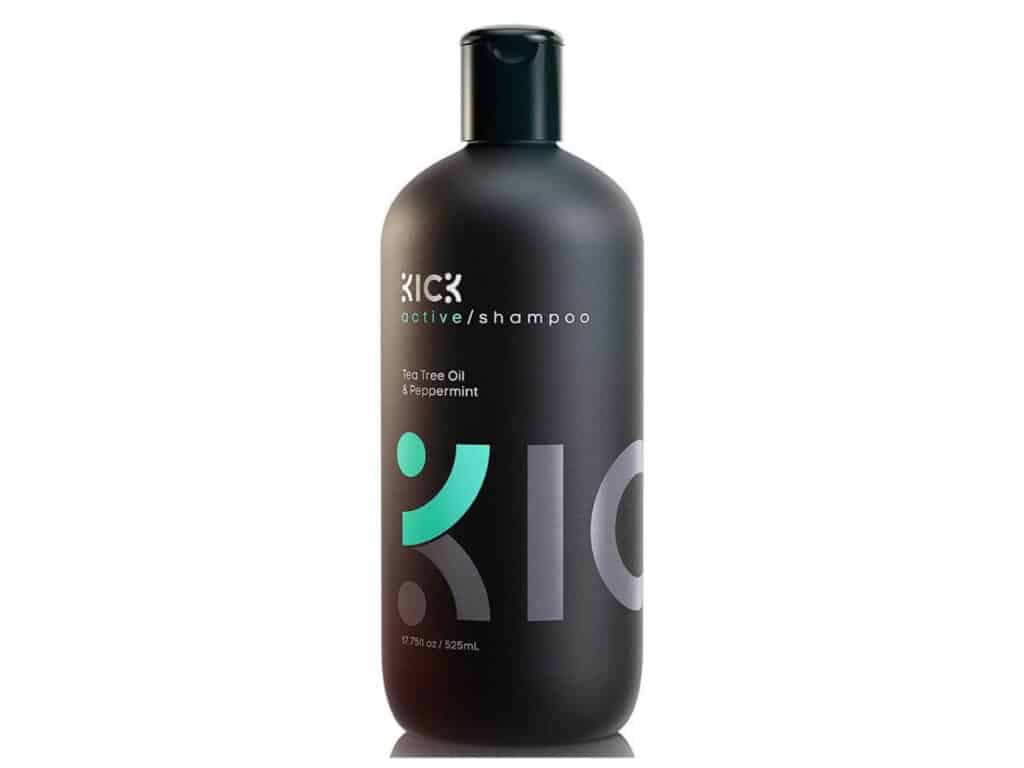 Kick shampoo is formulated with peppermint and tea tree oil to promote hair growth and prevent itching. There aren't any harsh chemicals, which will keep your hair smooth and healthy.
Buy Kick Active Shampoo from Amazon (opens in a new tab).
10. Nizoral A-D Anti-Dandruff Shampoo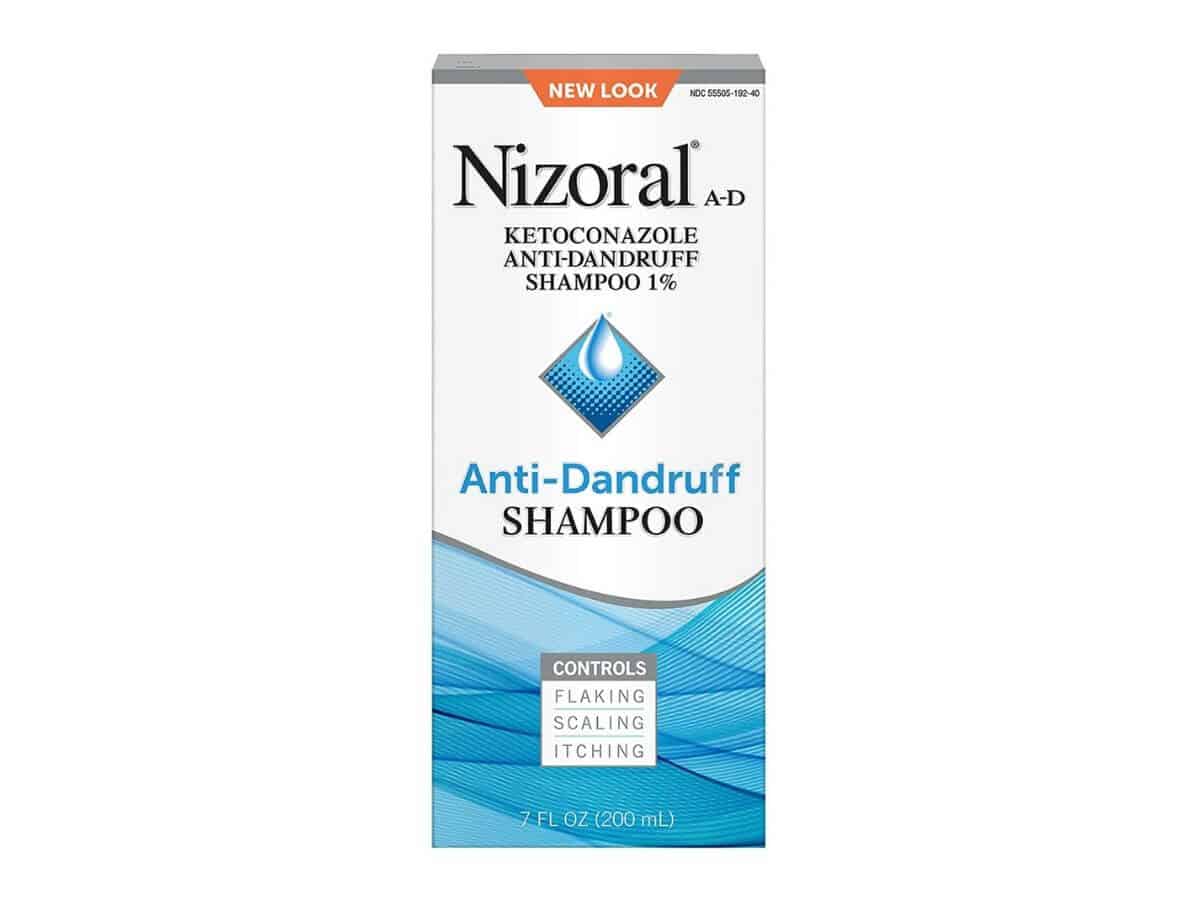 Nizoral is a powerful anti-dandruff shampoo with 1% ketoconazole, which is a proven dandruff-fighting ingredient. It controls flaking, scaling, and itching.
With Nizoral A-D shampoo, you only need to use it twice a week due to its strength. It's also proven to work with color-treated, chemically processed, and gray hair.
Buy Nizoral A-D Anti-Dandruff Shampoo from Amazon (opens in a new tab).
11. Biolage Scalpsync Anti-Dandruff Shampoo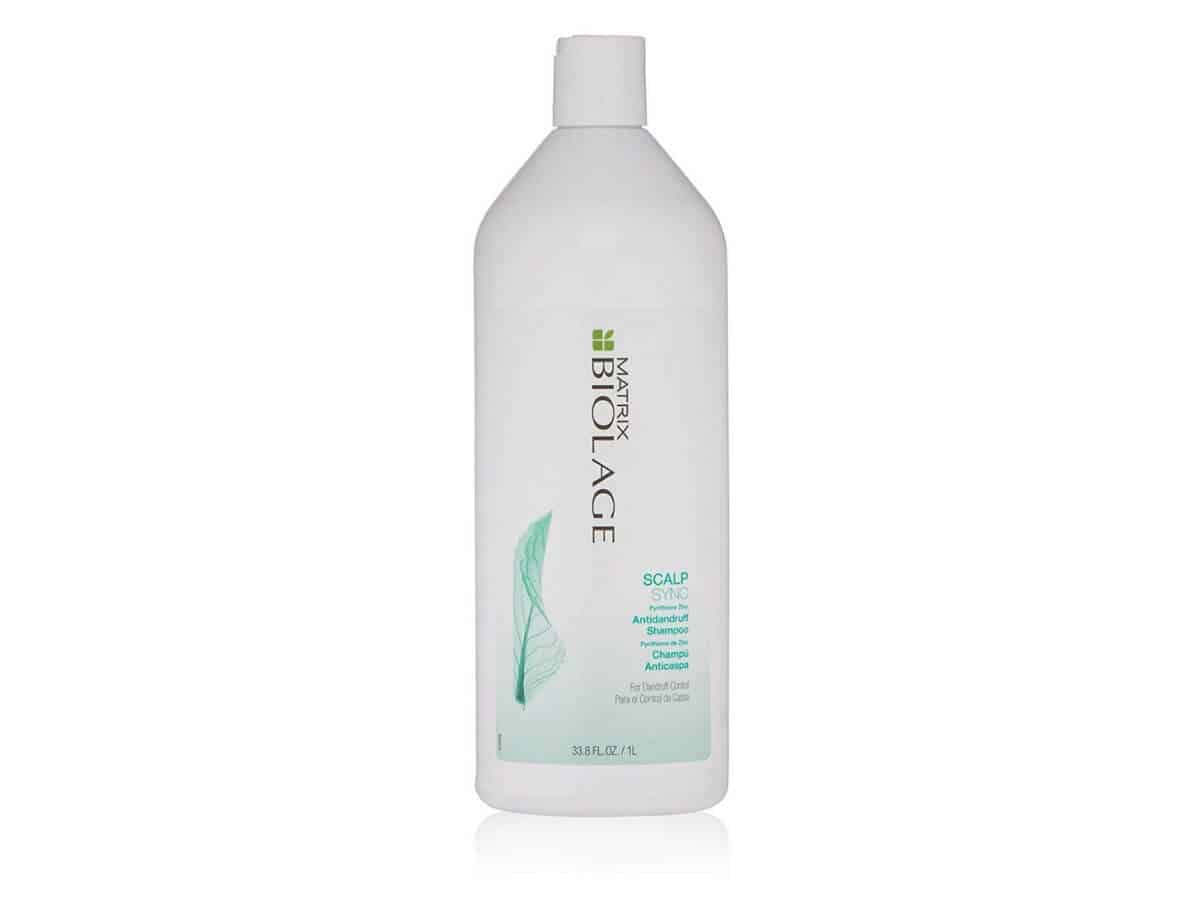 The anti-dandruff shampoo by Biolage targets dandruff controls flakes and relieves your scalp. It's paraben-free, has Pyrithione Zinc, mint leaf, which has anti-bacterial and calming properties.
Buy Biolage Scalpsync Anti-Dandruff Shampoo from Amazon (opens in a new tab).
12. Maple Holistics Sage Shampoo for Anti Dandruff with Jojoba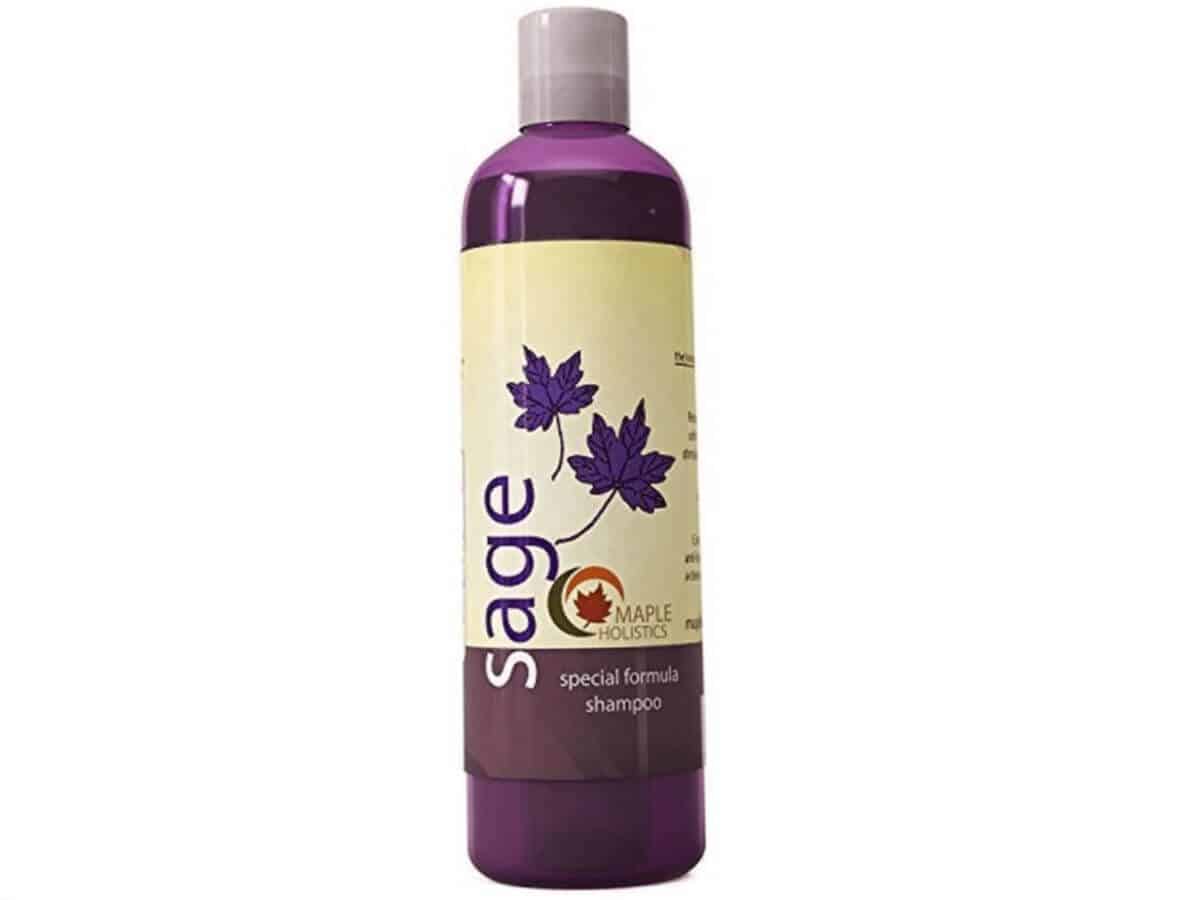 Maple Holistics created their anti-dandruff shampoo with keratin, tea tree oil, Moroccan Argan oil, and jojoba, which moisturizes, clarifies, and reconstructs your hair. It's sulfate-free and hypoallergenic, making it beneficial for all hair types.
Buy Maple Holistics Sage Shampoo from Amazon (opens in a new tab).
Frequently asked questions
Does anti-dandruff shampoo work?
Yes, anti-dandruff shampoos work because they balance your scalp and prevent flare-ups. Anti-dandruff shampoos have different ingredients than regular shampoos to help relieve itchy scalp and get rid of dandruff.
What is tea tree oil and how does it help?
Tea tree oil comes from the leaves of the tea tree. It can help treat various conditions such as an itchy scalp, acne, or fungal infections (Source: NCCIH).
What ingredients should I look for in dandruff shampoos?
According to a PubMed study, look for Salicylic acid, Zinc pyrithione, Tar, Selenium sulfide, Ketoconazole, Ciclopirox (available by prescription), Clobetasol (available by prescription), or Tea tree oil.
Conclusion
Dandruff can be defeating and lower your self-esteem. However, by learning how to treat the itchy flakes, you'll be able to relieve your scalp.
Before trying a treatment, consult with a doctor to ensure you don't have a medical condition.
Featured photo courtesy of Redken, Yes To, and American Crew.
About David Em
Founder
David Em is the founder of Next Level Gents, the ultimate destination for tips and advice about style, grooming, fitness, and success.