Have you done something without understanding it because other people were doing it, and it ended with a negative result? That's the herd mentality.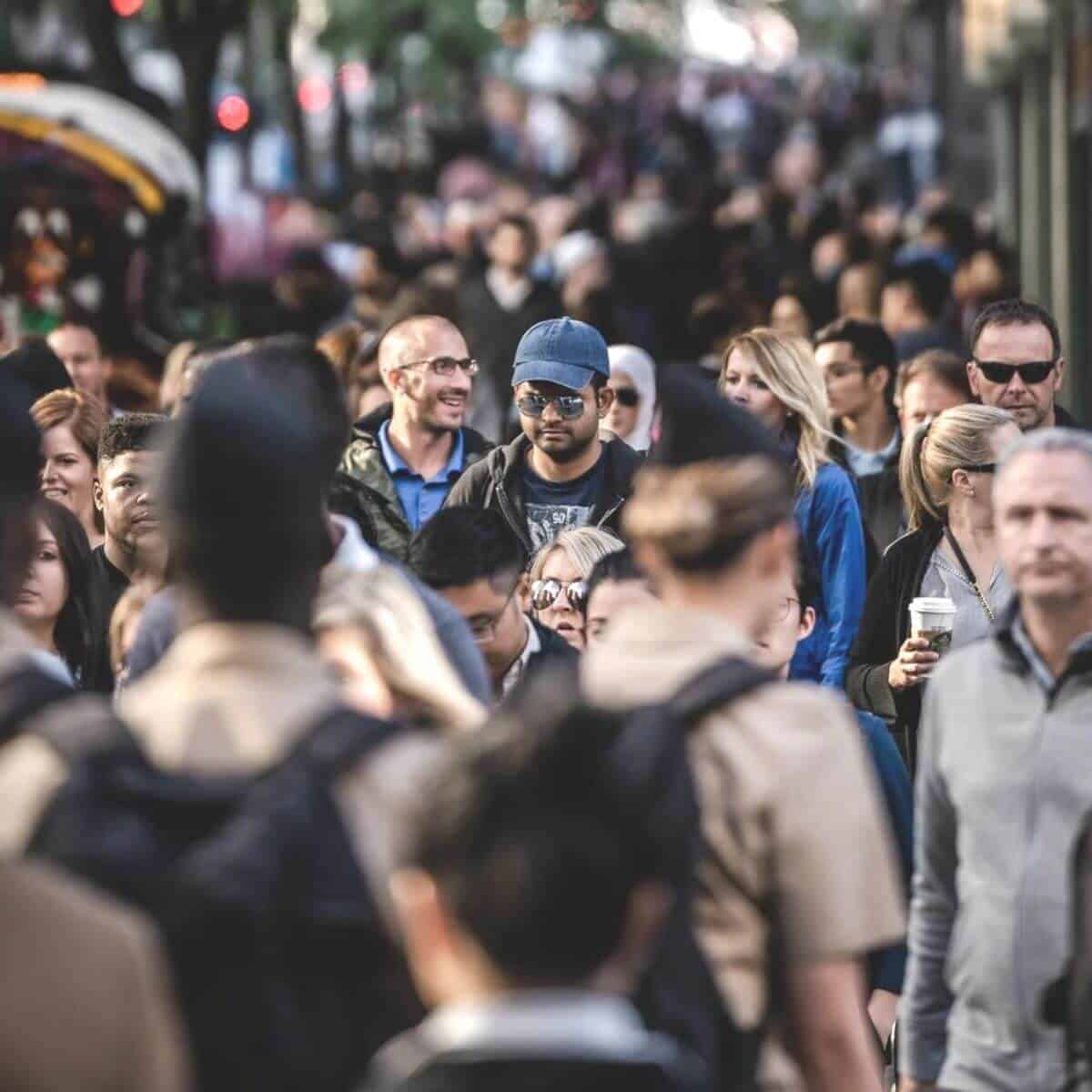 Estimated reading time: 4 minutes
What's the herd mentality?
Growing up, your parents or teachers may have asked you, "if your friends jumped off a cliff, would you jump too?"
They'd typically ask you that question after you did something you shouldn't have done, only because your friends did it.
Related: How to be more detail-oriented
The herd mentality is also known as a mob or crowd mentality.
It can be found throughout society. From investors buying a particular stock because everyone is doing it to people buying the latest trend.
In some cases, it can be a good thing.
Often, it's used in a negative context because of the poor decisions that can be made when you follow along with what a large group thinks or does without doing your independent research.
Related: How to use the Eisenhower Matrix to make decisions
According to Dr. Rick Nauert, a herd mentality isn't only found in-person, it can be found online, too.
He also states that people are subconsciously swayed by the opinion of others.
Since this happens at a subconscious level, you must be careful and research a topic before making decisions.
Examples of the herd mentality
The following are several examples of the mob mentality:
The iPhone. Although there are logical explanations, people generally buy iPhone's for social status. You or someone you know has likely experienced a situation where there's one person in a group without an iPhone, and eventually, that person ends up getting one to fit in or for status.
A popular restaurant. If you visit a city and are looking for a place to eat, you'll check the reviews for social proof. If you encounter two restaurants of the same cuisine, you'll choose the one that has more people in it, right?
Buying a stock. In the news or on the web, you'll see articles or advertisements talking about the next big stock. With all of the hype and chatter that occurs, you might purchase it without researching the company. If it wasn't a good choice, it'll have a negative result because you can lose money.
How to avoid it
Herd mentality can have a negative effect, and lead to making decisions that you know aren't correct. The following are ways to avoid having a mob mentality:
Stop and think. It's easy to go through your day on autopilot and do things out of habit. The best way to avoid this is to consciously stop and think about why you're doing something. Ask yourself if it makes sense, and do things with a purpose.
Take time and do research before making a decision. Avoid copying other people and taking shortcuts. Instead, take your time to research a topic, and understand whether or not it'll be good for you.
Be willing to stand out from the crowd. You must make come to your conclusions and make decisions without other people telling you what you should do. To be successful, you may have to go against the social norm and stand out as an individual.
Frequently asked questions
What causes herd mentality?
According to the Frontiers in Neuroscience, it's caused by the desire for acceptance and to follow social norms.
When can it be a good thing?
It can be a good thing when a group of people is in danger or used as a force for positive change.
How do you deal with a mob mentality?
It's difficult because it happens at a subconscious level. However, the best way to deal with it is to stop and think before you do something.
Conclusion
Be willing to go against the grain. Before you make a decision, stop and think. Decide whether or not it's in your best interest. There are times when the popular decision isn't the right one, and you must have the character to do what's right for you.
More resources:
Featured image courtesy of Pexels.