Herd mentality is also called a mob or pack mentality. It refers to how people influence the behavior and choices of those around them.
What's herd mentality?
Herd mentality explains how people in a group think and act to conform to others.
Rather than being an independent thinker, you're influenced by what others do or say.
It causes you to make emotional decisions rather than rational ones.
Herd or mob mentality is in all aspects of life because it's human nature.
Investors buy stocks that everyone else is buying. People eat at busy restaurants and shop at popular stores.
It's comfortable to move with the herd. But, it can come at a cost, which is your wants and needs.
So, don't follow the crowd without thinking. Instead, do your independent research and acknowledge what you want.
It may be uncomfortable, but it ensures that you're in control of your thoughts and actions.
Examples of the herd mentality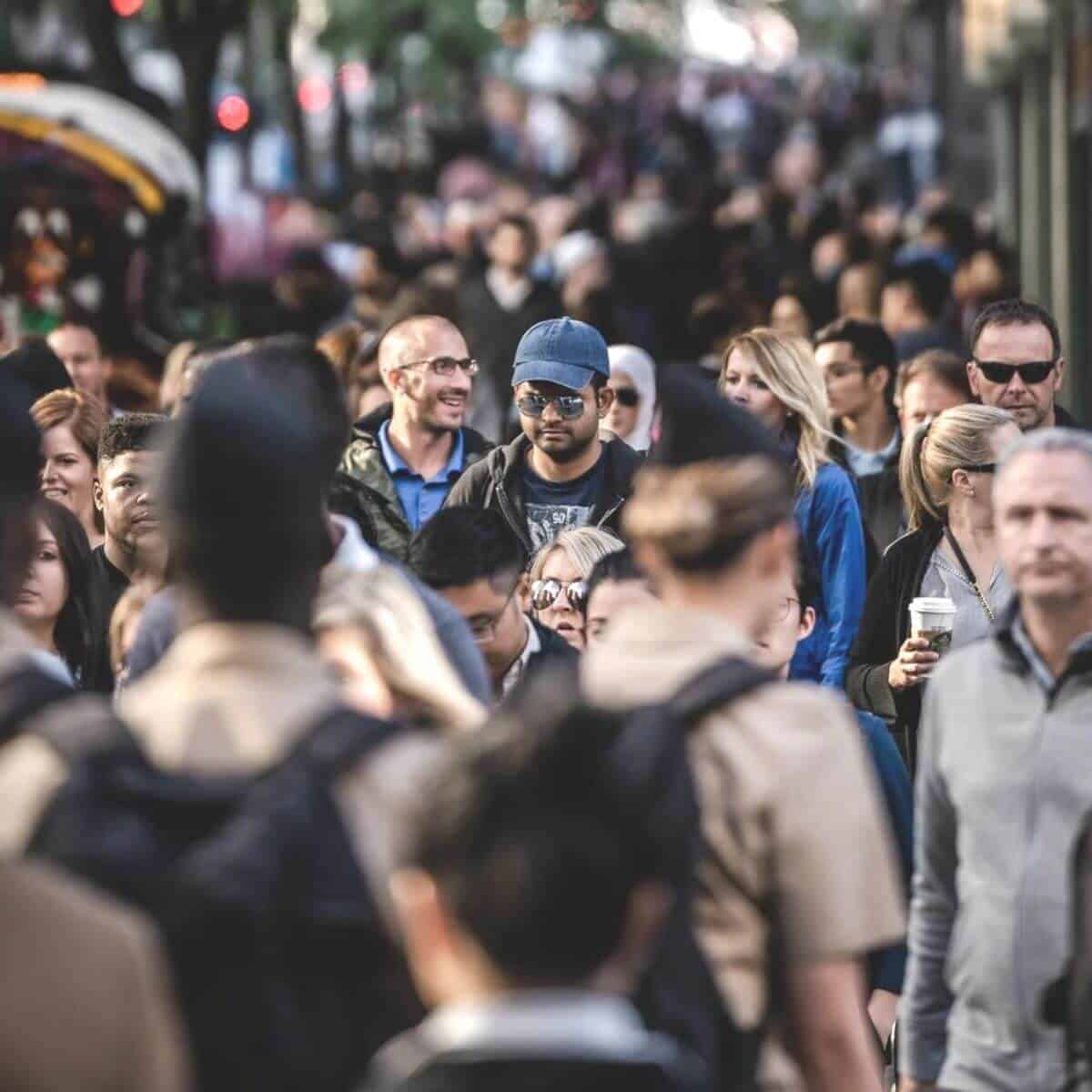 In all aspects of your life, you can find examples of herd mentality. The following are examples of herd mentality and its effects.
The iPhone
A popular restaurant
Herd mentality can also affect where you eat.
For example, would you eat at a restaurant full of happy people or one that's empty?
If it's the same cuisine and you're looking for a place to eat, you'll likely choose the busy one.
Since there are many happy people, it must be better than the empty restaurant.
Most people will favor the busy one, and it's a decision based on emotion.
Sports events
Sports events are excellent examples of herd mentality.
Since people are in large crowds, the mood, actions, and noise are influenced by others.
The wave is a prime example. Spectators stand up and sit down to do the wave. The entire stadium gets involved.
Buying a stock
Finance isn't immune to herd mentality. People who invest often buy stocks to follow what others do.
You may buy a stock after seeing advertisements or news about it being the next big thing.
Since everyone's buying it, you'll feel like you need to buy it before missing the opportunity.
The dot-com bubble is a real-life example. People invested in technology stocks because everyone else was doing it.
The excessive speculation led to a stock market crash.
Instead, make decisions after doing an unbiased analysis.
How to avoid herd mentality
Social influence is powerful. Herd mentality causes you to go with the crowd.
It can lead to bad decisions and fulfillment.
You can avoid herd mentality with the following tips and steps.
Live intentionally
The best way to avoid herd or mob mentality is to be intentional. Stop living your days on autopilot.
When you take a step back to ask why you do things, you may realize areas in your life where you follow the group.
Intentionality is the key to overcoming a pack mentality.
Take time to decide
There's no need to rush to make decisions. Instead, take your time to research and think.
Consider how your decisions may affect your life. Don't copy others or take shortcuts.
Relieve yourself from the pressure of making quick decisions. Once you decide what you want to do, take action.
Also, be aware of the power of herd mentality.
When others provide input, accept it with reservations. Only do what you feel is right.
Accept that you'll stand out
When you think for yourself, you'll stand out from the crowd.
Some of your decisions may go against the social norm. They may go against what others want you to do.
But, no one should tell what how to feel or think.
Your decisions, actions, and beliefs don't need to fit in. Once you accept that, you can thrive.
Be transparent
When people ask for your opinion, be transparent.
It's natural to want to please others. But, it won't help others or yourself.
So, be authentic and straightforward. You'll avoid herd mentality, promote growth and individuality.
Frequently asked questions
What causes herd mentality?
When can it be a good thing?
It can be a good thing when a group of people is in danger or used as a force for positive change.
How do you deal with a mob mentality?
It's difficult because it happens at a subconscious level. However, the best way to deal with it is to stop and think before you do something.
Conclusion
Herd mentality is also known as mob, pack, crowd, or gang mentality.
It's natural to want to follow the crowd. While it can be good or bad, you must be willing to go against the grain.
A danger of herd mentality is its ability to influence your thoughts and actions.
The best way to avoid herd mentality is to be aware of your thoughts and why you think the way you do.
When you research, weigh the benefits and drawbacks and practice making decisions.
Featured image courtesy of Pexels.
About David Em
Founder
David Em is the founder of Next Level Gents, the ultimate destination for tips and advice about style, grooming, fitness, and success.