Oxford shoes are considered more formal than the derby, which is a similar shoe. What makes the Oxford stand out is the closed lacing.
We receive a commission when you buy through affiliate links on this page.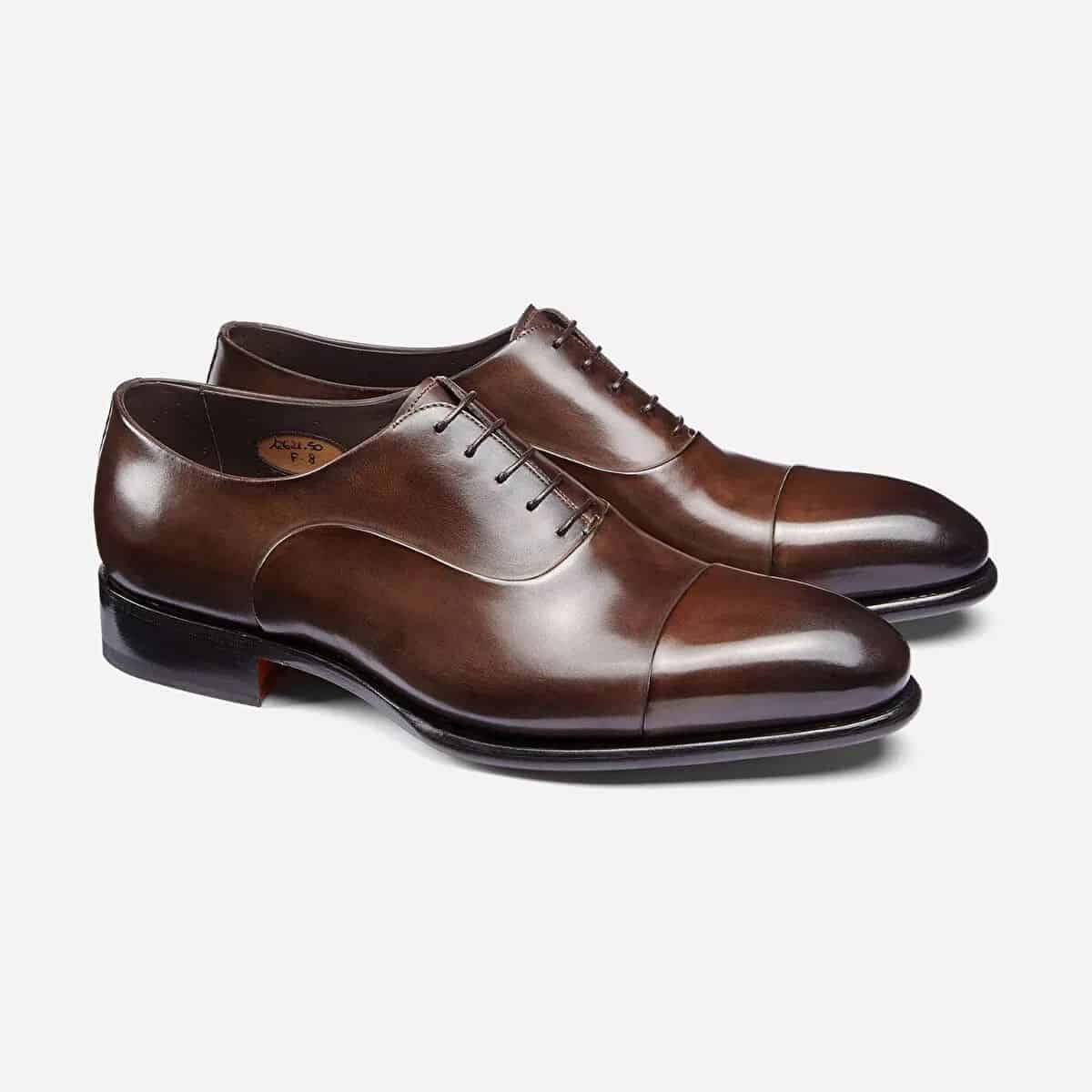 What makes an Oxford shoe an Oxford shoe?
Oxford shoes are characterized by their closed lacing system. Originally, they were plain and formal shoes that were made of leather. Now, many styles fit formal or business-casual occasions.
Related: Best dress shoes for men
When you're shopping for dress shoes, Oxford and Derby are two common styles that you've seen. Most people think they're the same thing. However, there's are several differences, and one of the main ones is the lacing system.
The following is a comparison of the lacing systems in the Oxford and Derby shoe: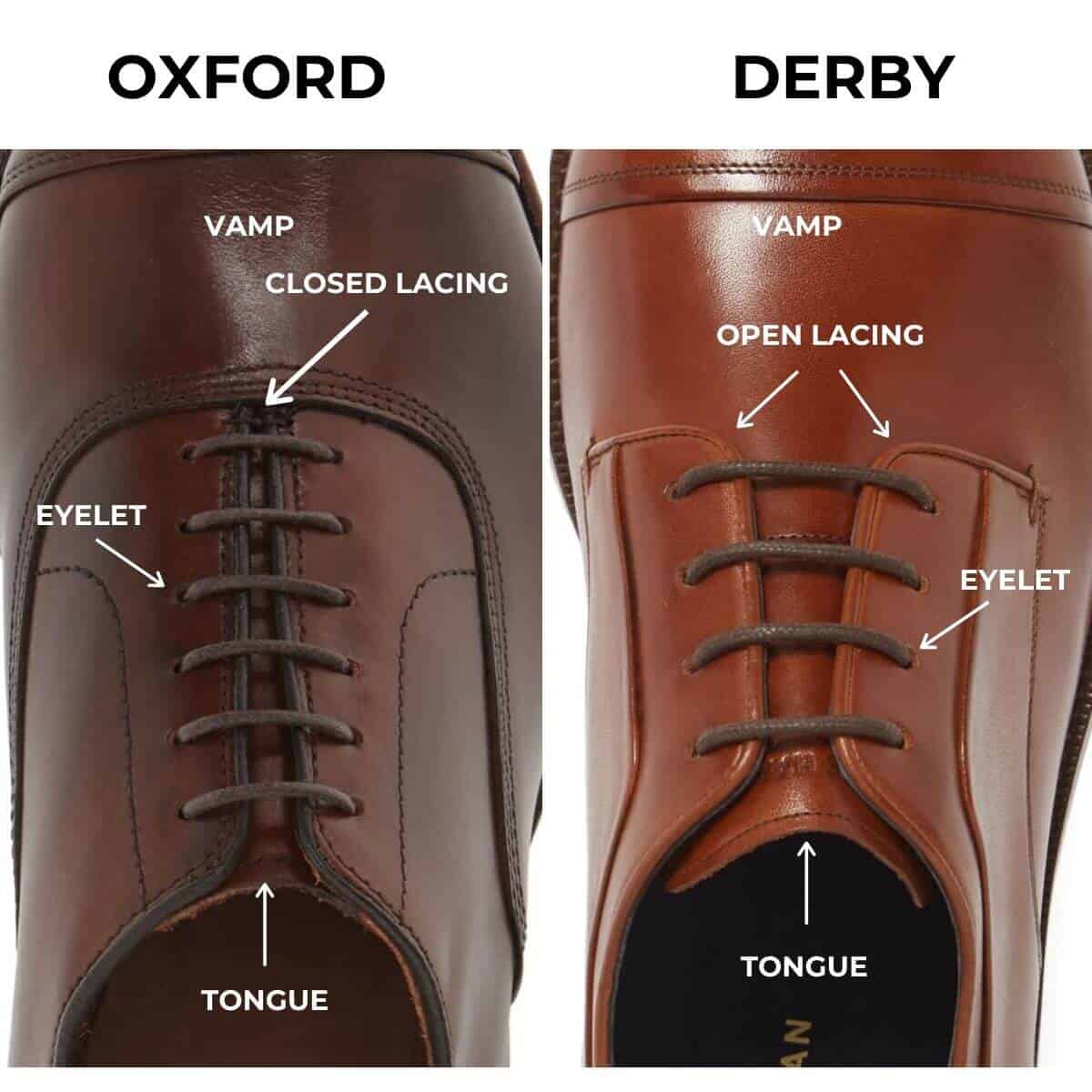 With the Oxford shoe, the lacing system is sewn under the vamp. This makes it a closed lacing system.
The Derby shoe has an open lacing system because it isn't sewn closed. You can see the tongue and the vamp meet under the laces.
This subtle difference is what makes the Oxford shoe more formal than the Derby.
The closed laces make it look more streamlined and refined. It looks like to shoe flows well as one piece, whereas the Derby doesn't.
Another difference between the two shoes is the heel. A characteristic of the Oxford is that it has a low heel, while the Derby has a slightly extended or raised heel.
If you're looking for a dress shoe that looks clean, classy, and simple, the classic Oxford shoe is an excellent choice.
Types of Oxfords
Since its debut during the 17th century, Oxford shoes now have many styles. The following are the different types, what they look like, and how formal they are:
1. Wholecut Oxford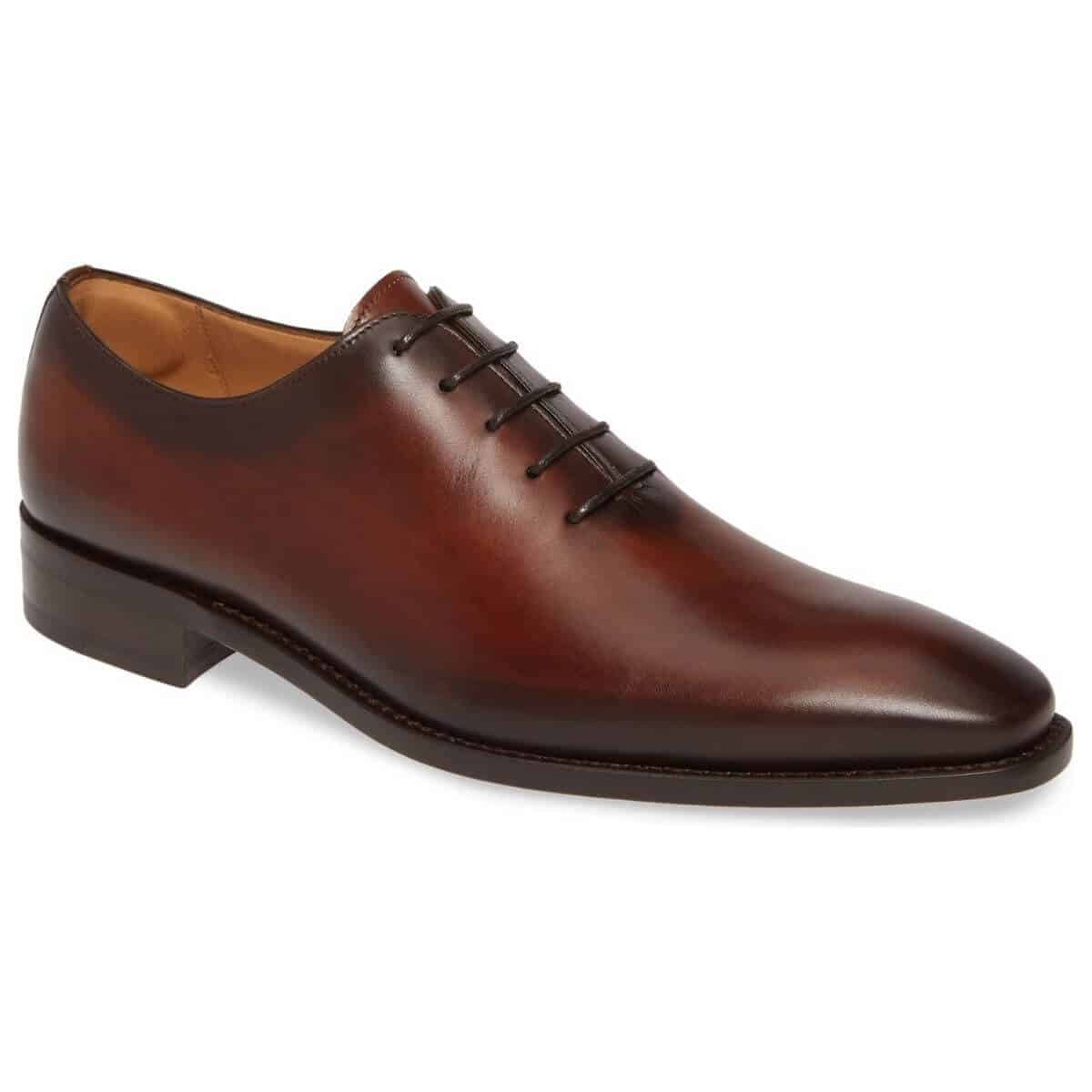 The wholecut Oxford is a rare shoe because it's made out of one whole piece of leather. It's difficult to find because there aren't many brands that make them, and they're expensive.
While most shoes are made from multiple pieces of leather, the wholecut Oxford is seamless and luxurious.
Since it's seamless, it's also one of the most formal shoes, and it looks the best when you wear well-fitted and tailored clothes.
Although the traditional black calfskin leather is formal, there are many variations of the wholecut shoe that affect its formality.
You can find them in suede, calfskin leather, or black patent leather. Suede is the most casual, while black patent leather is the most formal, which is great for a tuxedo.
Buy the Magnanni Crucero Wholecut Oxford from Nordstrom (opens in a new tab).
2. Plain-Toe Oxford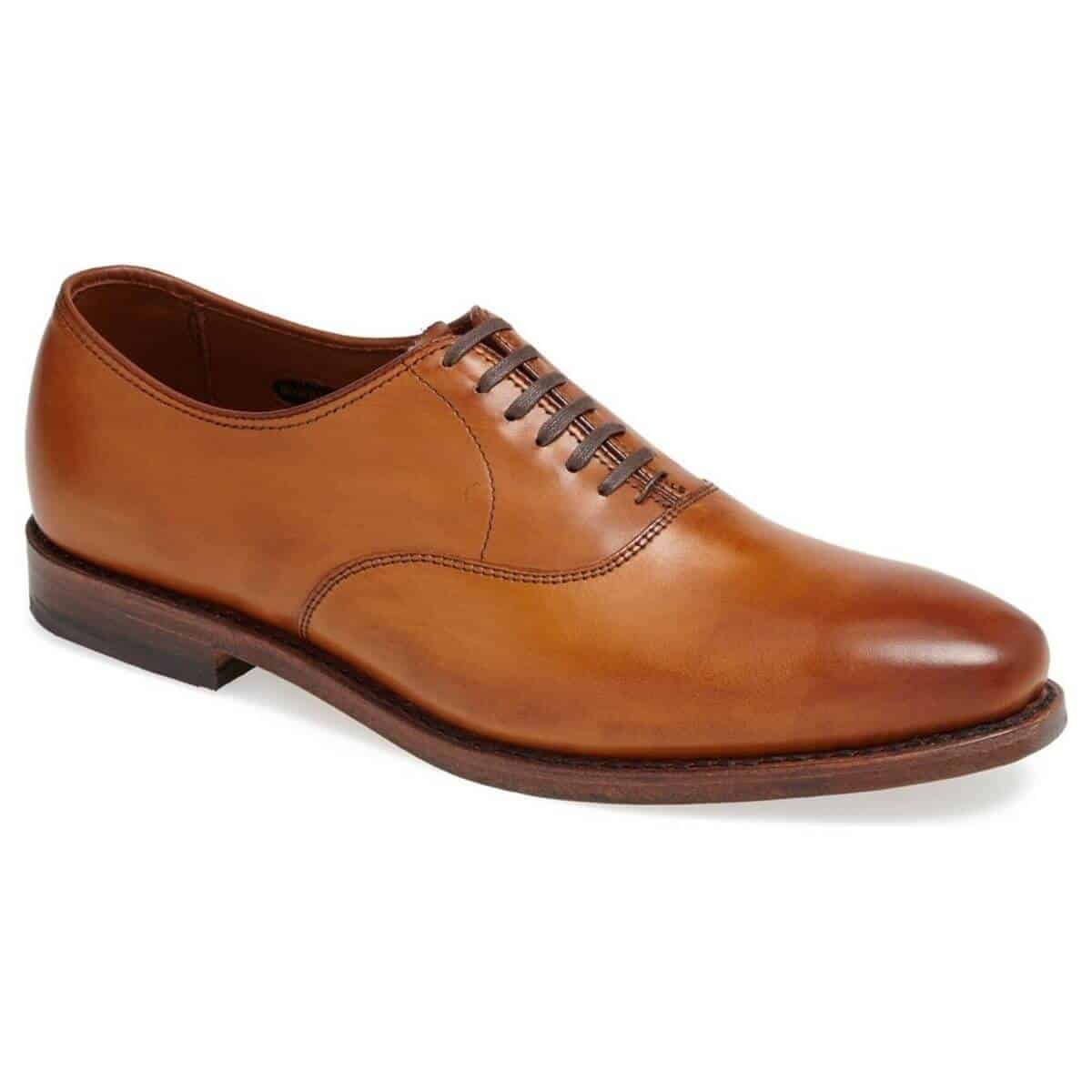 A plain toe Oxford has minimal detailing or broguing near the throat of the shoe, while the toe remains plain.
Since this style has very little detailing, it's still great for formal attire. However, it's less formal than the wholecut Oxford.
Buy the Allen Edmonds Carlyle Plain Toe Oxford from Nordstrom (opens in a new tab).
3. Cap-Toe Oxford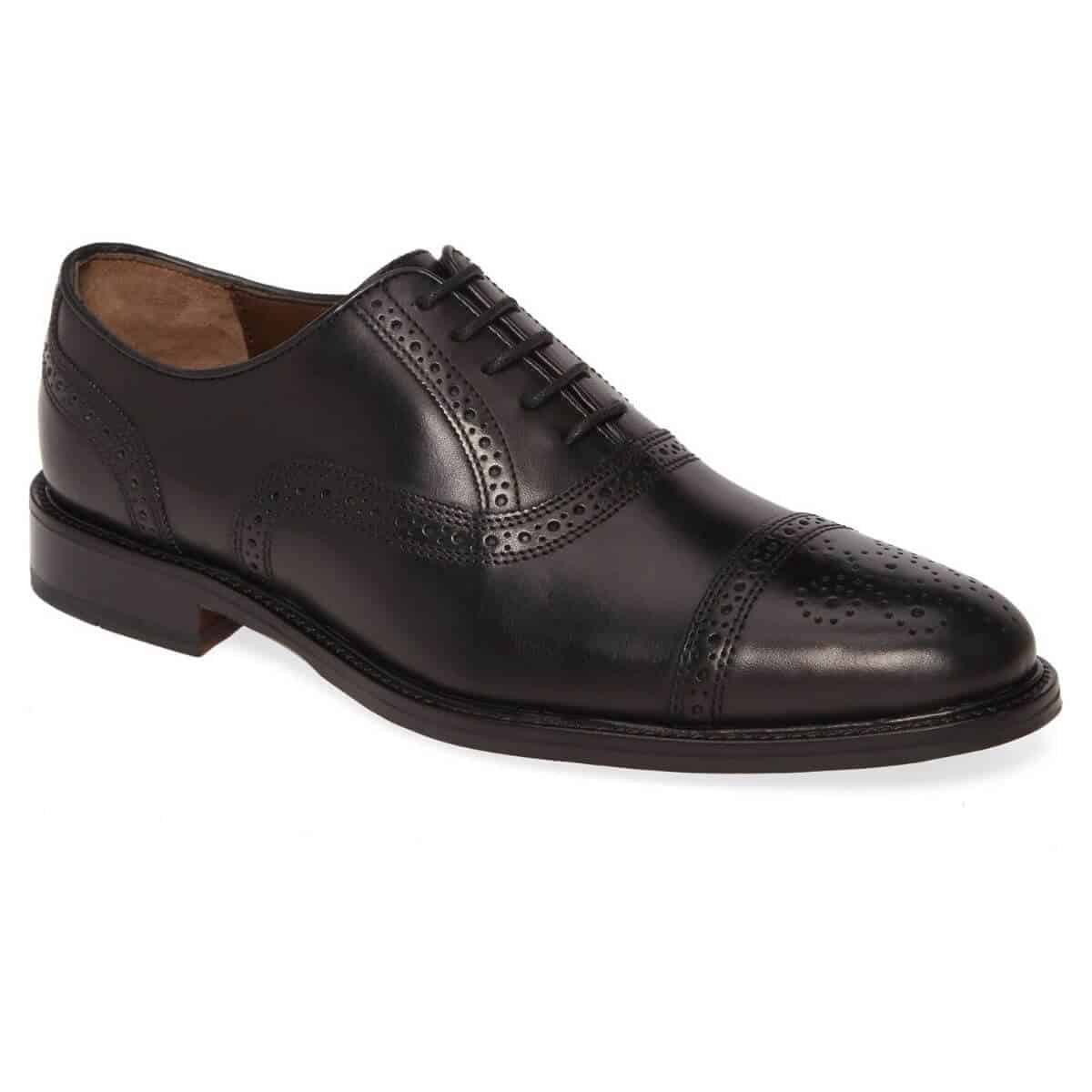 Cap-toe Oxfords are the most common type of dress shoes. If you're looking to buy your first pair, the cap-toe is an excellent choice because it's versatile.
Similar to the plain-toe, the cap-toe is still minimal. At the toe of the shoe, there's a piece of leather that's stitched, which creates a straight line across the toe.
Some cap-toe shoes have broguing on the cap, while others don't. Shoes with fewer details and broguing are considered more formal, so keep that in mind as you choose between different styles.
Buy the Daley Cap Toe from Johnston & Murphy (opens in a new tab).
4. Wingtip Oxford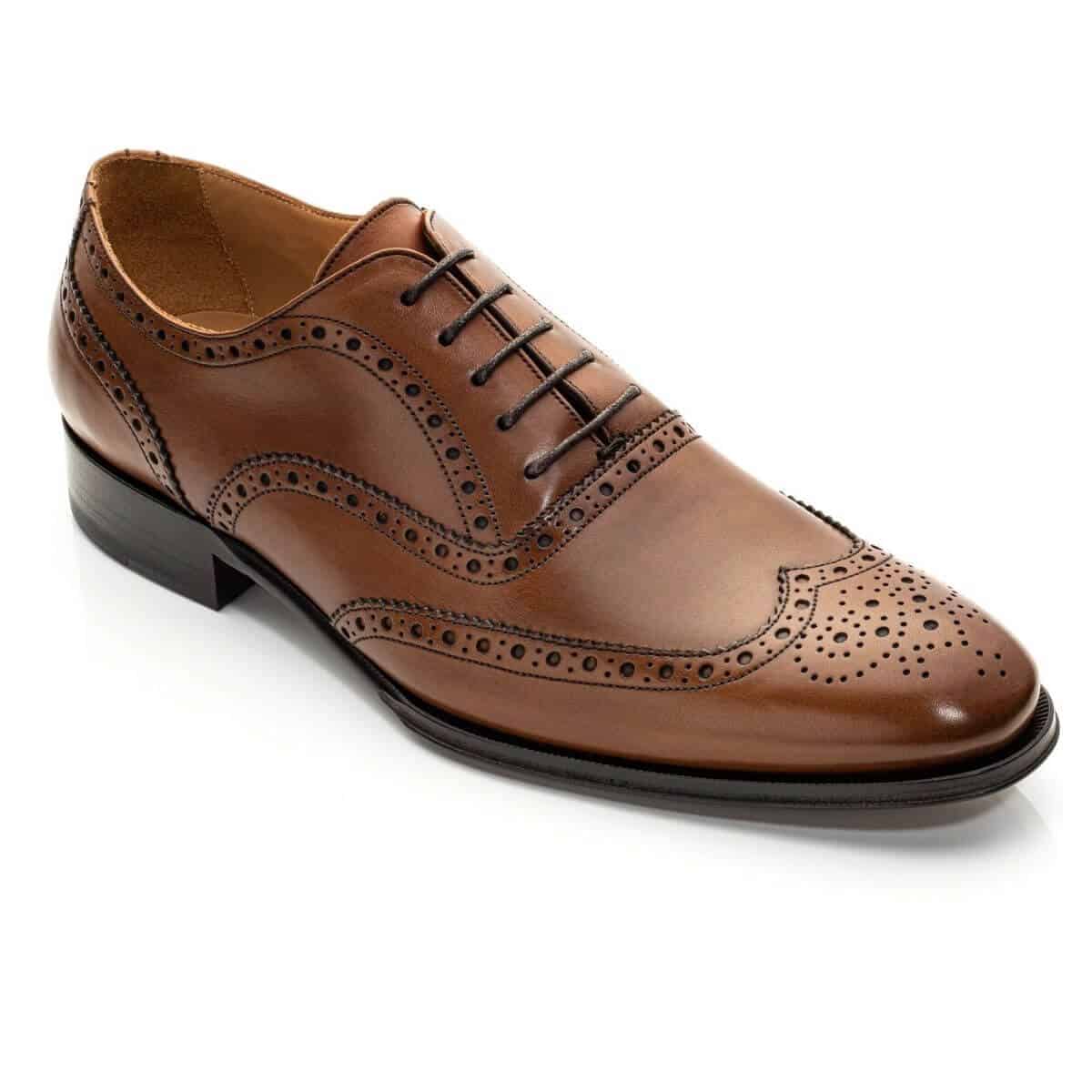 The wingtip Oxford is considered less formal than the other styles because of the design and broguing. Depending on how you look at it, the design will look like an "M" or "W".
Since it's less formal, you can wear wingtip Oxfords with a business suit, chinos, and even jeans. It's a style that looks also looks great for casual outfits.
With wingtip shoes, keep in mind that the amount of broguing affects the formality.
Some shoes have more broguing than others, and the ones that are more streamlined, sleek, and minimal are more formal.
Buy the Avellino Wingtip Oxford from To Boot New York (opens in a new tab).
5. Saddle Oxford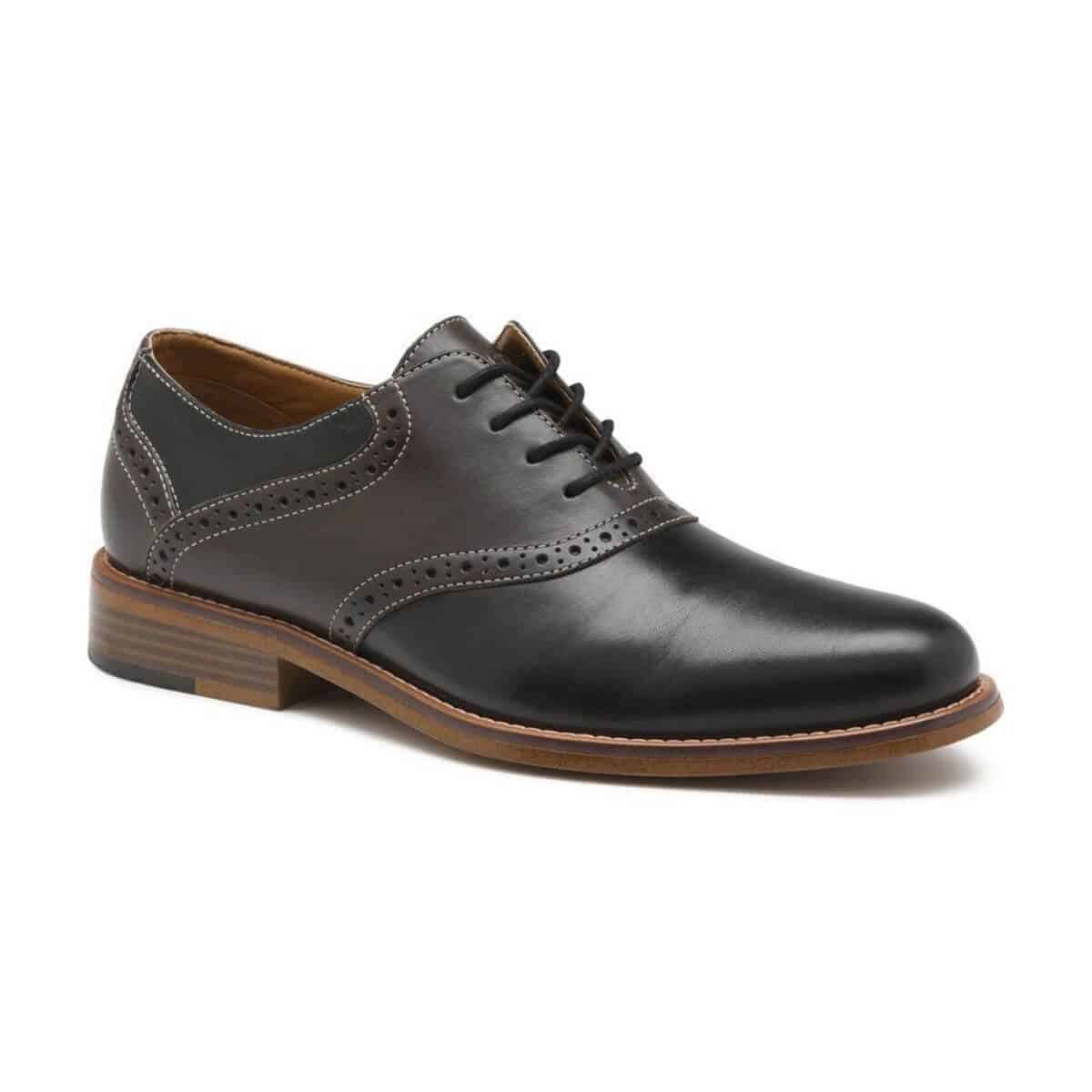 Saddle Oxfords are the most casual style, however, it's not for everyone. Due to its unique look, it's a good option for you if you already have classic styles.
Often, saddle Oxfords have a cream saddle. However, there are many different combinations, such as suede, different colors, and patterns.
Frequently asked questions
What's the difference between Oxfords and Brogues?
Any shoe with broguing, which are small holes created as a design in the shoe, can be called brogues. Therefore, an Oxford dress shoe with broguing is a brogue.
Can they be worn as casual shoes?
Generally, an Oxford shoe is considered formal. However, if you get one that has broguing and a wingtip, it's possible to wear it casually.
How do you wear oxford shoes?
Oxfords look the best when you wear them with a suit or chinos.
Conclusion
Oxfords are the go-to shoes when it comes to dressing up. They're a classic, and make you look put together.
Since there are many styles, the one you choose will depend on how you plan to wear them.
Featured image courtesy of Santoni.
About David Em
Founder
David Em is the founder of Next Level Gents, the ultimate destination for tips and advice about style, grooming, fitness, and success.